One of the hottest tickets in town is back and coming up soon, and I'd bet it's not at all what you'd expect it to be.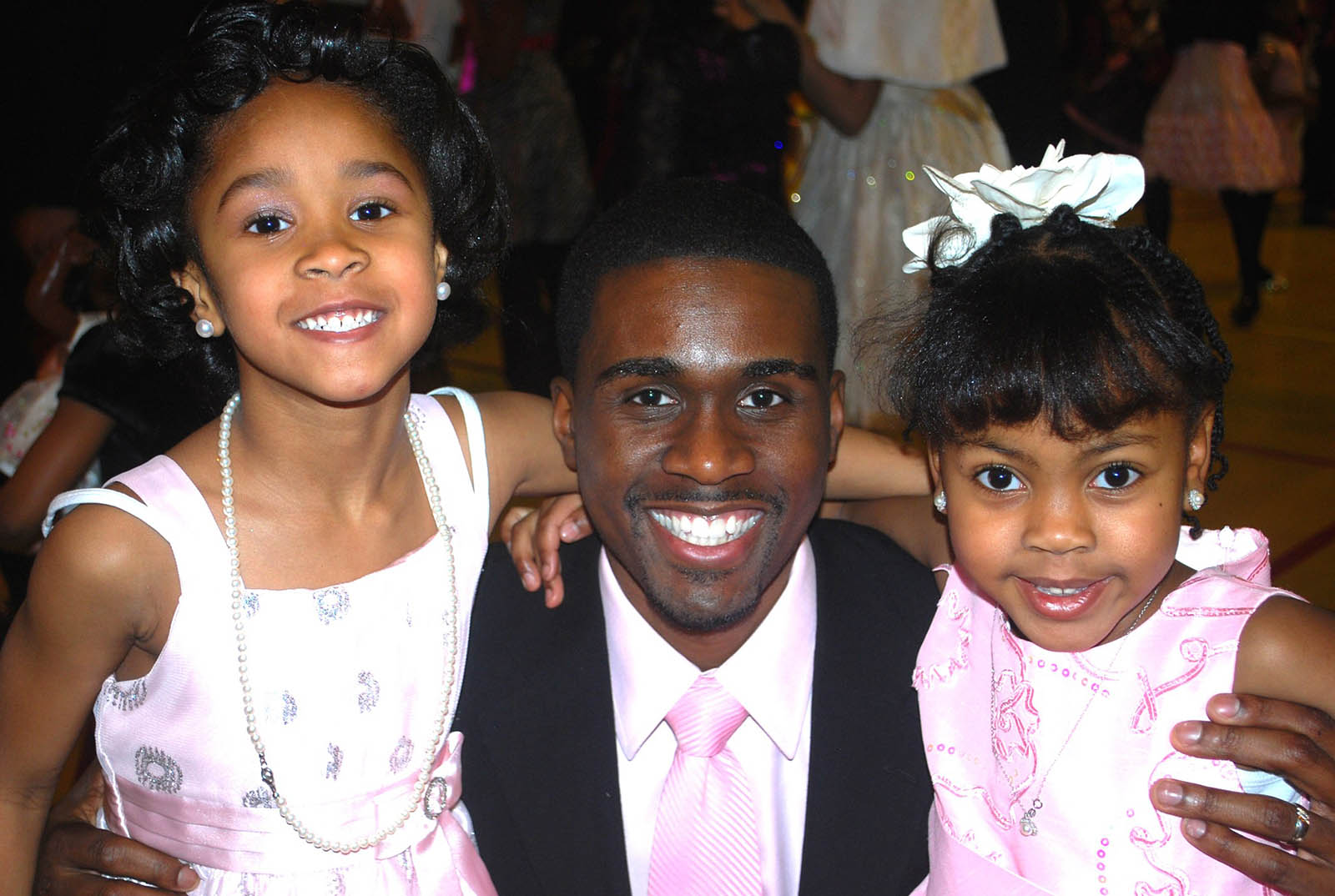 When the annual Milwaukee Recreation Daddy/Daughter Dance takes place Saturday, Feb. 18 at North Division High School, 1011 W. Center St., it will mark the first event in three years.
The 2021 and '22 dances were canceled due to the COVID-19 pandemic. That's why although the event is now 20 years old, this year it's celebrating only its 18th event.
But what an event it is.
Open to dads – any father figure (grandfather, uncle, cousin, family friend, etc.) qualifies – and their daughters ages 1-17, the event drew several dozen dads (plus their daughters, of course) its first year, when it was held in the school cafeteria.
But it quickly grew in popularity and it now sells out quickly, drawing upwards of 1,000 dads and daughters.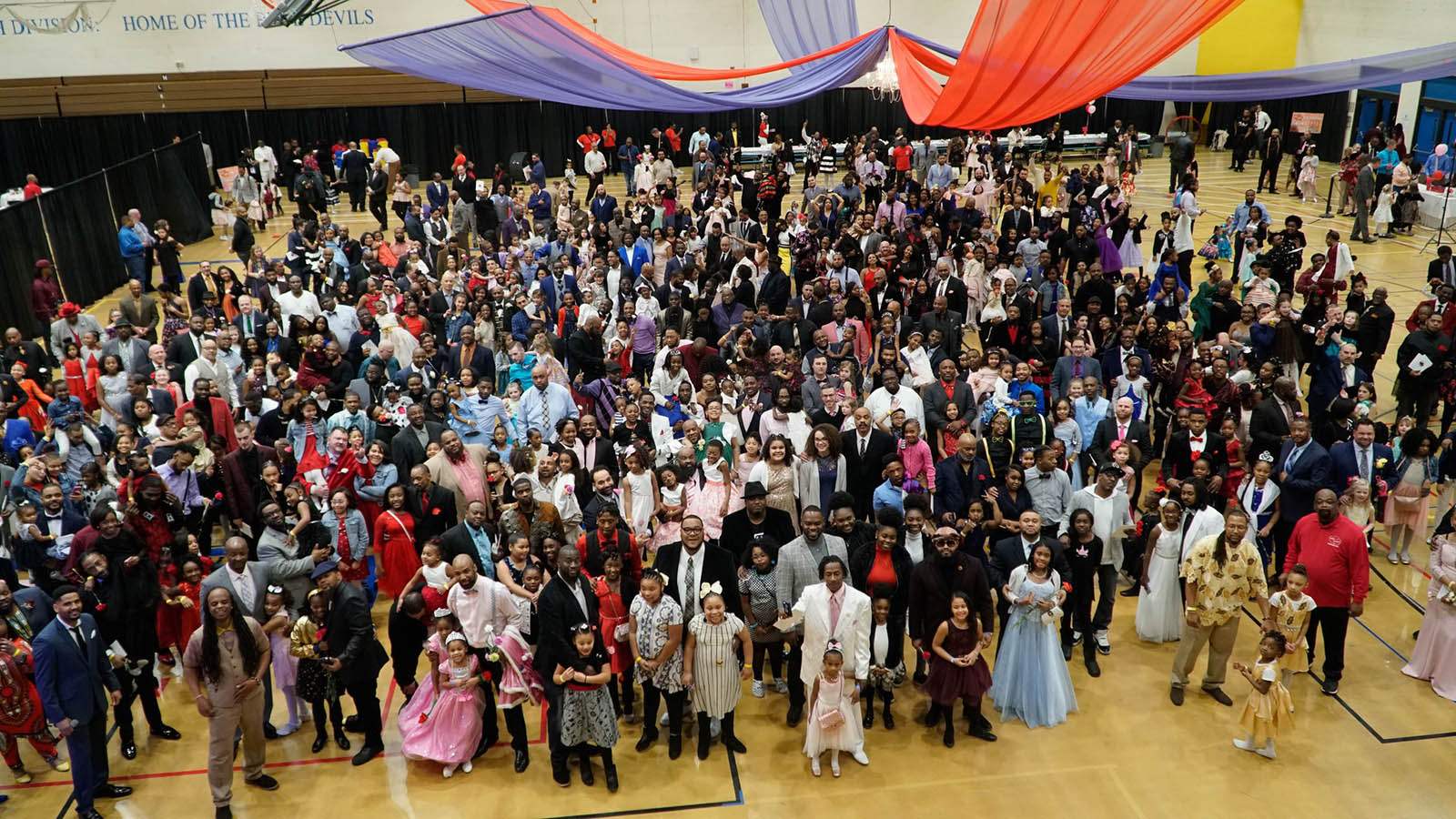 One year, then-Mayor Tom Barrett called the dance the "social event of the year."
"This is an example of all the love and support that we have for our young people on a daily basis," said MPS Superintendent Dr. Keith Posley in 2017, when he attended the dance with his granddaughter.
Former judge Derek Mosley was a regular attendee with his two daughters for a number of years.
"We went six or seven years," he recalls. "We would go all-out for the girls. A bunch of dads would get together and rent a limo.
"More and more dads would join us each year until we had to rent a party bus. Great times. My daughters still talk about it."
Milwaukee Police Chief Jeffrey Norman and his daughter Sydney went to the dance for six straight years, "to celebrate the relationship between a father and daughter, to have time together, (to reaffirm) our dedication to our daughters, and to have a positive influence with a male role model in their life."
In 2020, when he was District 3 commander, Norman brought MPD officers along and they welcomed guests and handed out flowers.
"I wanted them to be a part of this event," he said, "to show, in addition to the beauty of fathers and daughters together, that we're a part of the community."
The first dance took place in February 2004, promising dancing, games, food and prizes, with music provided by a DJ.
It was sparked by then-Milwaukee Recreation supervisor Cedric Banks, who arrived from Chicago carrying the idea for the event with him.
"I saw a lot of the same tough environments here so I brought the concept from Chicago," Banks told the late Eugene Kane at OnMilwaukee. "Basically, what you had was some dads who don't know how to bond with their children."
Talking to the Journal Sentinel, Banks said, "As long as I've been living in urban areas, fathers have a tendency not to spend time with their daughters," in 2007.
"Young ladies choose guys like their fathers. The more opportunities they have to get together, the better the choices she's going to make when she picks a mate."
Before he was organizing the event, Banks was a longtime attendee himself, taking his two daughters to a decade's worth of daddy/daughter dances in the Windy City. When they moved to Milwaukee and he started the dance here, the girls joined him at the events, too.
It didn't take long for the Daddy/Daughter Dance to catch on in Milwaukee.
By 2007, nearly 100 attendeed, including James Robinson, who had come to the dance with his 9-year-old daughter Tashaya.
"This singles out men to be responsible," Robinson told reporter Sarah Carr. "It challenges us to do more than sit at home. She's going to remember it forever."
By the time the daily newspaper's James Causey first wrote about the dance – just after the 2011 event – attendance had rocketed to more than 300.
"I know that a dance can't suddenly turn someone into a better father, but it can be a start to building a network with hundreds of strong men who can help guide those who struggle with the relationships with their children," Causey wrote at the time.
"Fathers are not only role models for their daughters; they are the first male that a girl comes to intimately know."
That year was Causey's first at the dance. In addition to his daughter, Taylor, he brought his daughter's 5-year-old cousin, too.
"We ate first, and then we got on the dance floor and jammed," he remembered. "First, we danced to music from my era, but before it was over, the girls were jumping around to Justin Bieber – you may have heard of him.
"The best part of the evening was when Taylor took the carnation that was given to all the girls at the start of the night and gave it to me.
"'I love you, Daddy,' she said. Four little words. So beautiful."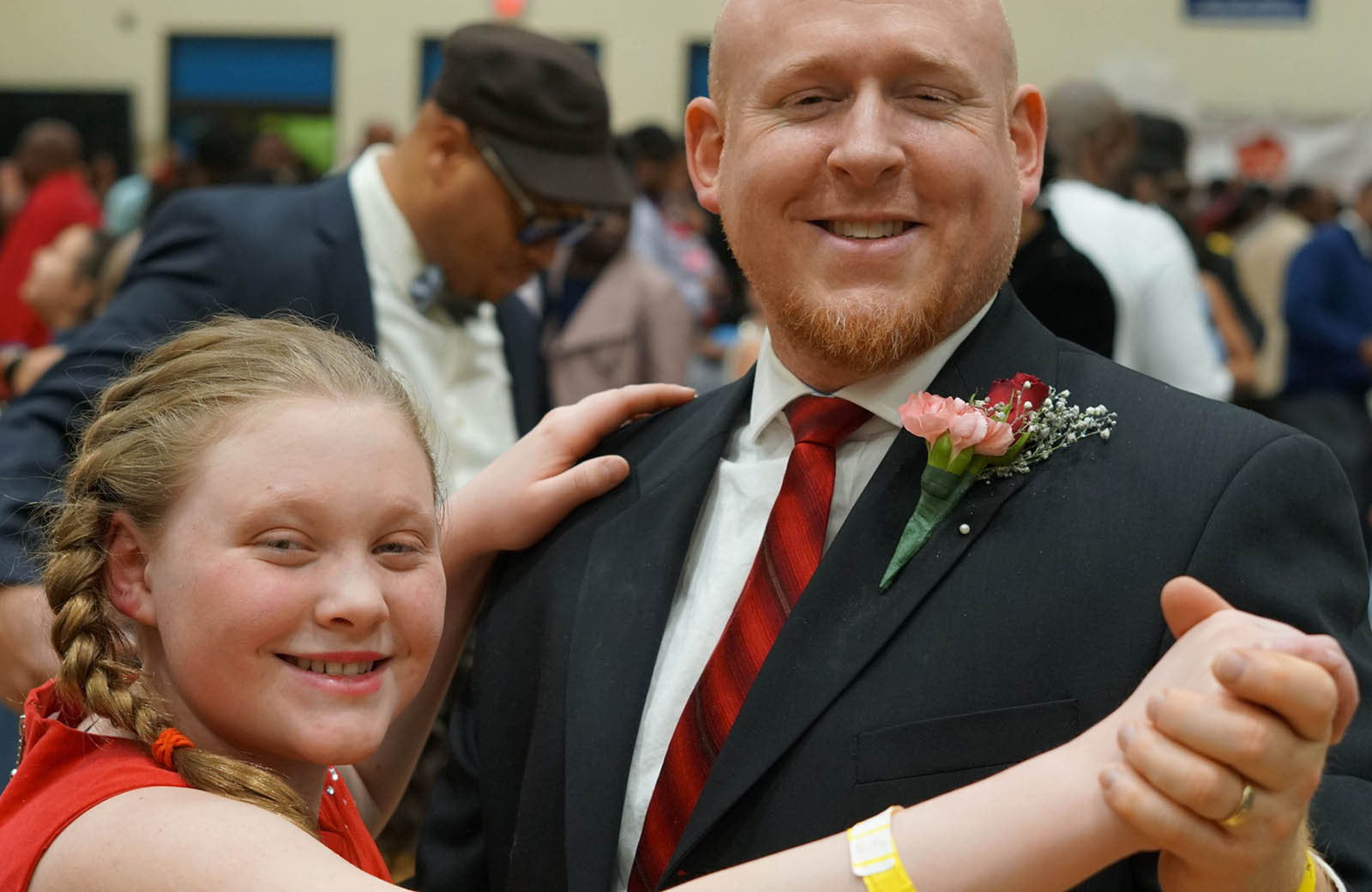 Causey was a convert and continued to write about the Daddy/Daughter Dance in the Journal Sentinel for many years.
Beginning in 2013, Causey offered a pair of tickets to a reader selected from entries explaining why each entrant thought he should get the ticket.
"All you need is your dancing shoes and a good attitude," he wrote at the time. "Also, it doesn't matter if your daughter is 6 or 26, you can still bring her and have a bonding moment."
Tommy Harry – a Marine sergeant who trained Iraqi police – won that first giveaway and he used the ticket to attend the dance with his 3-year-old daughter Pria.
"I've always wanted to attend the Daddy/Daughter dance. Each time the event took place, I either have to clock in at the workplace, classes and/or doing military obligations in the Marine Corps," Harry wrote to Causey.
"However, as a single father that is recently getting over a long divorce, I currently have overwhelming expenses that I must take care of, and it's at that point that I don't have the money to spend on myself most of the time."
The event was everything Pria and her daddy had hoped it would be.
"This meant a lot to me," Harry told Causey afterward. "My daughter is generally shy at first, but after she warmed up and saw everyone moving, she said 'Daddy, I want to dance now'."
Causey pointed out that in addition to bonding time for dads and daughters, the event, "gives dads and daughters a chance to bond, it also gives dads a chance to learn from other men in the community. ... There's time for younger fathers to talk with older dads and form bonds that can last a life time.
"That is definitely something worth dancing to."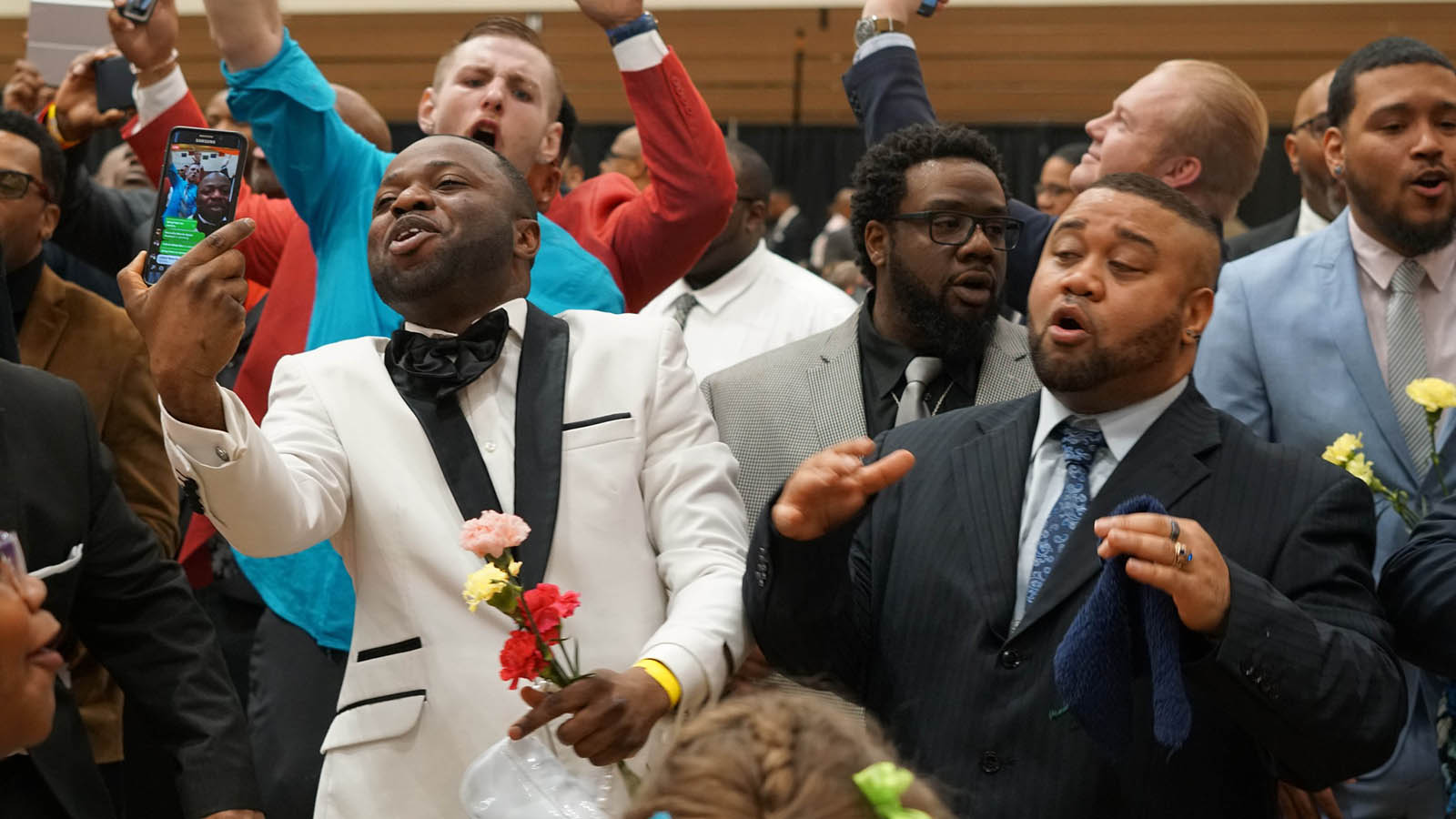 By 2014, attendance was up to 800 and by 2016 it had reached 1,000 and stayed there for the next five years, until the pandemic brought the event to a screeching halt.
"It was determined that given our capacity limitations, we were unable to meet the demand for the event in a safe manner," Milwaukee Recreation spokesperson Claire McHugh said in 2022. "This was a difficult decision given the popularity of the Daddy Daughter Dance.
"We are already looking forward to 2023 and the return of this special evening for dads and daughters."
Well, 2023 is now here and, as promised, the Daddy/Daughter Dance is back.
You can register for the event online here.
Remember to register both daddy and daughter and select either the dinner and dance option or just the dance. Then get ready for the night of your life.
"As fathers, its a way for us to come out and support each other," said Ricky Grandberry, dad to Journee, in 2020.
"You can see that there are a lot of really good fathers in the community that love their kids."
(NOTE: This article was written for Milwaukee Recreation's institutional history project. While the topic was provided by Milwaukee Recreation, the content was not.)
Born in Brooklyn, N.Y., where he lived until he was 17, Bobby received his BA-Mass Communications from UWM in 1989 and has lived in Walker's Point, Bay View, Enderis Park, South Milwaukee and on the East Side.
He has published three non-fiction books in Italy – including one about an event in Milwaukee history, which was published in the U.S. in autumn 2010. Four more books, all about Milwaukee, have been published by The History Press.
With his most recent band, The Yell Leaders, Bobby released four LPs and had a songs featured in episodes of TV's "Party of Five" and "Dawson's Creek," and films in Japan, South America and the U.S. The Yell Leaders were named the best unsigned band in their region by VH-1 as part of its Rock Across America 1998 Tour. Most recently, the band contributed tracks to a UK vinyl/CD tribute to the Redskins and collaborated on a track with Italian novelist Enrico Remmert.
He's produced three installments of the "OMCD" series of local music compilations for OnMilwaukee.com and in 2007 produced a CD of Italian music and poetry.
In 2005, he was awarded the City of Asti's (Italy) Journalism Prize for his work focusing on that area. He has also won awards from the Milwaukee Press Club.
He can be heard weekly on 88Nine Radio Milwaukee talking about his "Urban Spelunking" series of stories.