Beginning Wednesday, Nov. 25, you can get one of the best burgers in the city from Dairyland Old-Fashioned Burgers at Zócalo Food Park, 636 S. 6th St. in Walker's Point.
Dairyland, a new concept launched by Chefs Joe McCormick, Katie Fogle, Kurt Fogle and Brent Fogle, opened its proverbial doors for curbside pick-up in Oak Creek in late September. And the brand has swiftly (and deservedly) built a loyal following with well-executed offerings including classic hamburgers, cheeseburgers, onion rings and house-battered cheese curds. Dairyland will continue serving customers with curbside pick-up at their Oak Creek location at 924 E Rawson Ave. But, thanks to a new food trailer a year-long partnership with Zocalo, fans to the North will have easy access to their delicious fare.
Get your fix
On the menu, guests will find the full complement of Dairyland burgers, including new offerings like the Big Man on Campus (two seared 3-ounce beef patties, secret sauce, dill pickles, shredded lettuce and grilled onions, $6.95); The Old Fashioned (two seared 3-ounce beef patties, ketchup, brown mustard, dill pickle relish, fried onions, $6.95); and a Cheddar Melt (two seared 3-ounce beef patties, cheddar cheese sauce, brown mustard, fried onions, $7.95). Sides will include seasoned fries, bacon cheese fries, onion rings and cheese curds.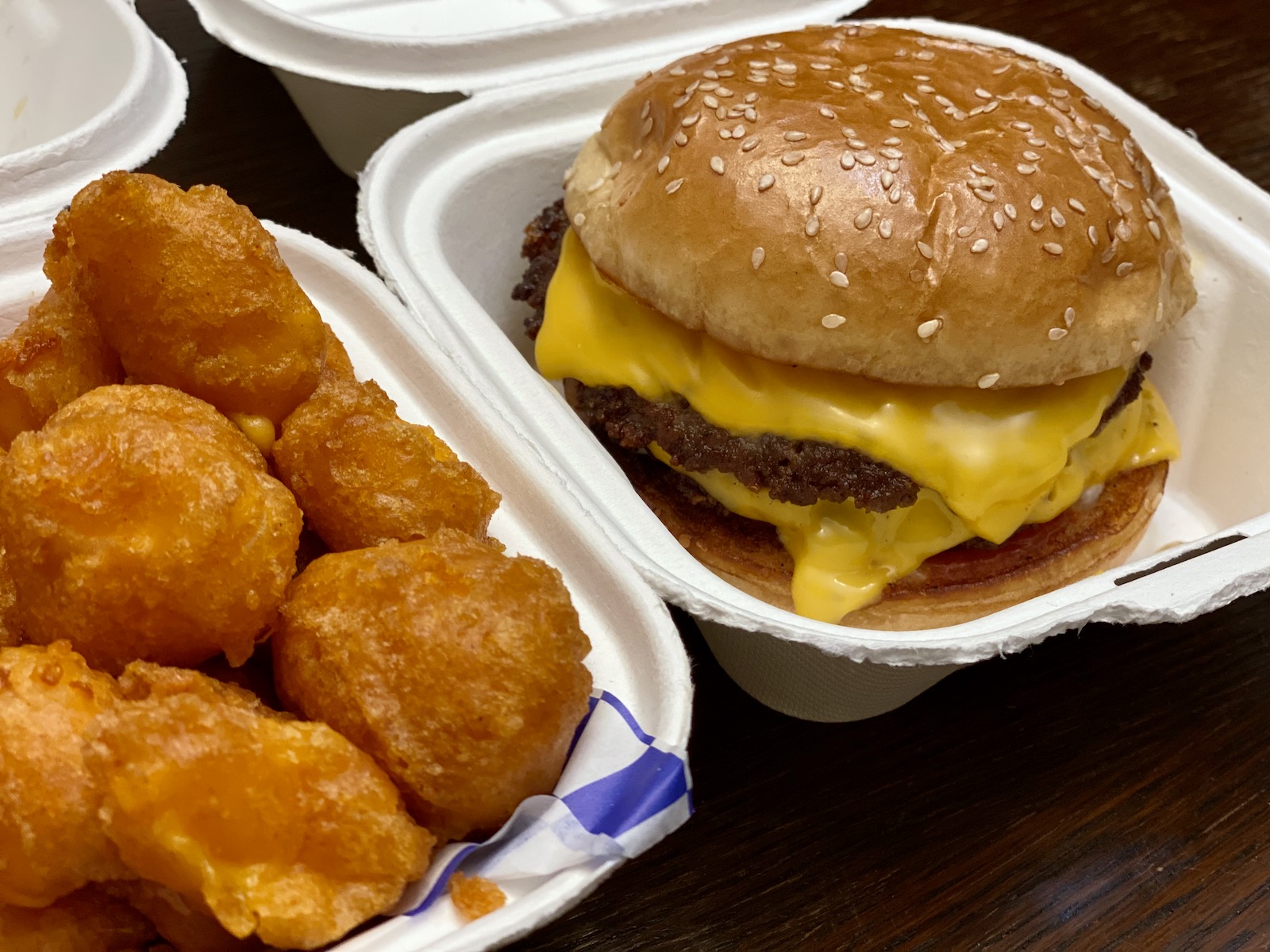 Guests can also look forward to specials, including a classic Wisconsin fish fry on Fridays, featuring 3 pieces of battered wild Alaskan cod, buttermilk coleslaw, fries, tartar sauce and caraway rye ($12.95) and a fish filet sandwich with cod, American cheese and tartar sauce ($8.95).
A special kids' menu will also be available (featuring single burgers, grilled cheese and chicken tenders), as well as housemade bakery items, including cookies and brownies baked by pastry chef Katie Fogle. Starting Nov. 27, the truck will also roll out Dutchies, individual seasonal fruit crumbles filled with pumpkin or apple for $3.95 each.
The mobile restaurant will join resident food trucks Mazorca Tacos, Anytime Arepa, Modern Maki, and Ruby's Bagels, making full use of the CashDrop app and Zócalo's CashDrop kiosk, enabling contactless ordering and payment.
"We are excited for the opportunity to partner with Zócalo, a venue which shares our passion for bringing people together with delicious, well-prepared food," says Dairyland co-owner Joe McCormick. "Dairyland was founded with the goal of bringing back the classic nostalgic flavors of Wisconsin found in the restaurants our parents and grandparents enjoyed, and we can't wait to share that with a new audience in Walker's Point."
Dairyland Old Fashioned Hamburgers will be open Tuesday and Wednesday from 11 a.m. to 2 p.m. and 5 to 9 p.m., Thursday through Saturday from 11 a.m. to 9 p.m. and Sunday from 11 a.m. to 7 p.m. Dairlyland will be closed on Thanksgiving Day, Christmas Eve, Christmas Day, New Year's Eve and New Year's Day.
Due to the ever-changing environment surrounding COVID-19, hours and availability is subject to change. Please visit zocalomke.com for most current hours and information.
Lori Fredrich (Lo) is an eater, writer, wonderer, bon vivante, traveler, cook, gardener and girlwonder. Born and raised in the Milwaukee area, she has tried to leave many times, but seems to be drawn to this quirky city that smells of beer and alewives.
Some might say that she is a little obsessed with food. Lo would say she is A LOT obsessed with food. After all, she has been cooking, eating and enjoying food for decades and has no plans to retire anytime soon.
Lo's recipes and writing have been featured in a variety of publications including GO: Airtran Inflight Magazine, Cheese Connoisseur, Cooking Light, Edible Milwaukee, Milwaukee Magazine and the Milwaukee Journal Sentinel, as well as on the blog Go Bold with Butter, the web site Wisconsin Cheese Talk, and in the quarterly online magazine Grate. Pair. Share.