Making my way to the Miller Lite Oasis to see Davina and the Vagabonds felt like being on Bourbon Street. It was a 90 degree day. The air smelled like beer. There was even a second line marching through the grounds. Thankfully, by the time the band took the stage at 6:15 p.m., shade had crept over the bleachers.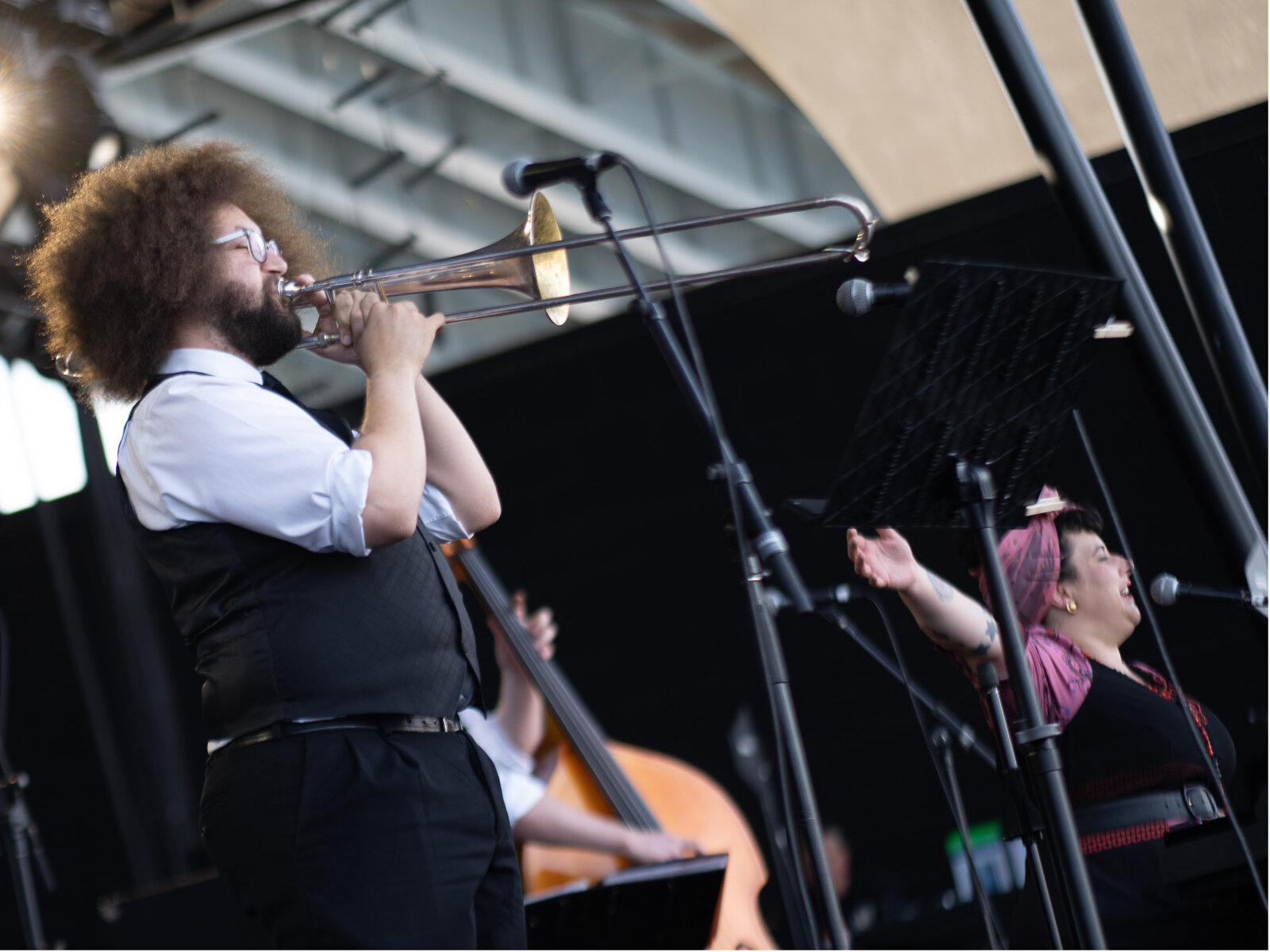 With a gap in my coverage for the day between Sir Mix-A-Lot and The Wailers, I got to call my shot, and I took the express train to Louisiana. Turns out this band is actually from Minnesota, formed back in 2006, though Zack Lozier on trumpet is a Milwaukee native. He is the husband of the band's leader, namesake, and heart and soul, Davina Sowers. Somehow, Sowers' stage presence rivals a serious horn section. With strains of Amy Winehouse and Janus Joplin, she holds nothing back from her performance.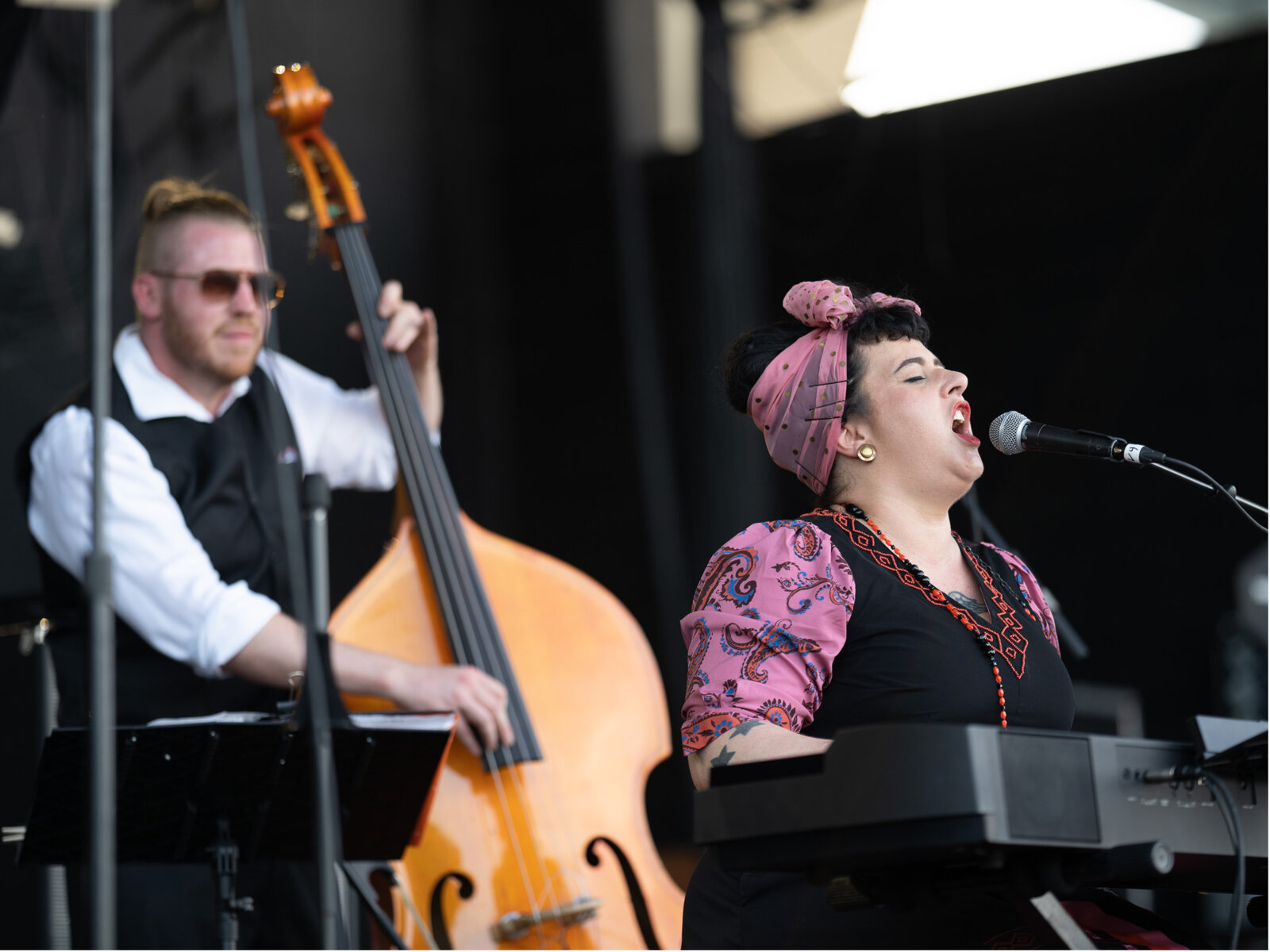 Though this band is rooted in the Midwest, their sound is firmly and shamelessly ensconced in the bayou. They played a great mix of covers and originals, and kept the crowd guessing as to what was coming next.
They drew a small but passionate crowd. They have been coming to Milwaukee for 20 years and have grown quite a following over that time. This is their first time performing at Summerfest, and they definitely grew their fan base as the crowd grew as the show went on. This is a band that sticks with you once you've seen them. Summerfest would do well to bring them back next year.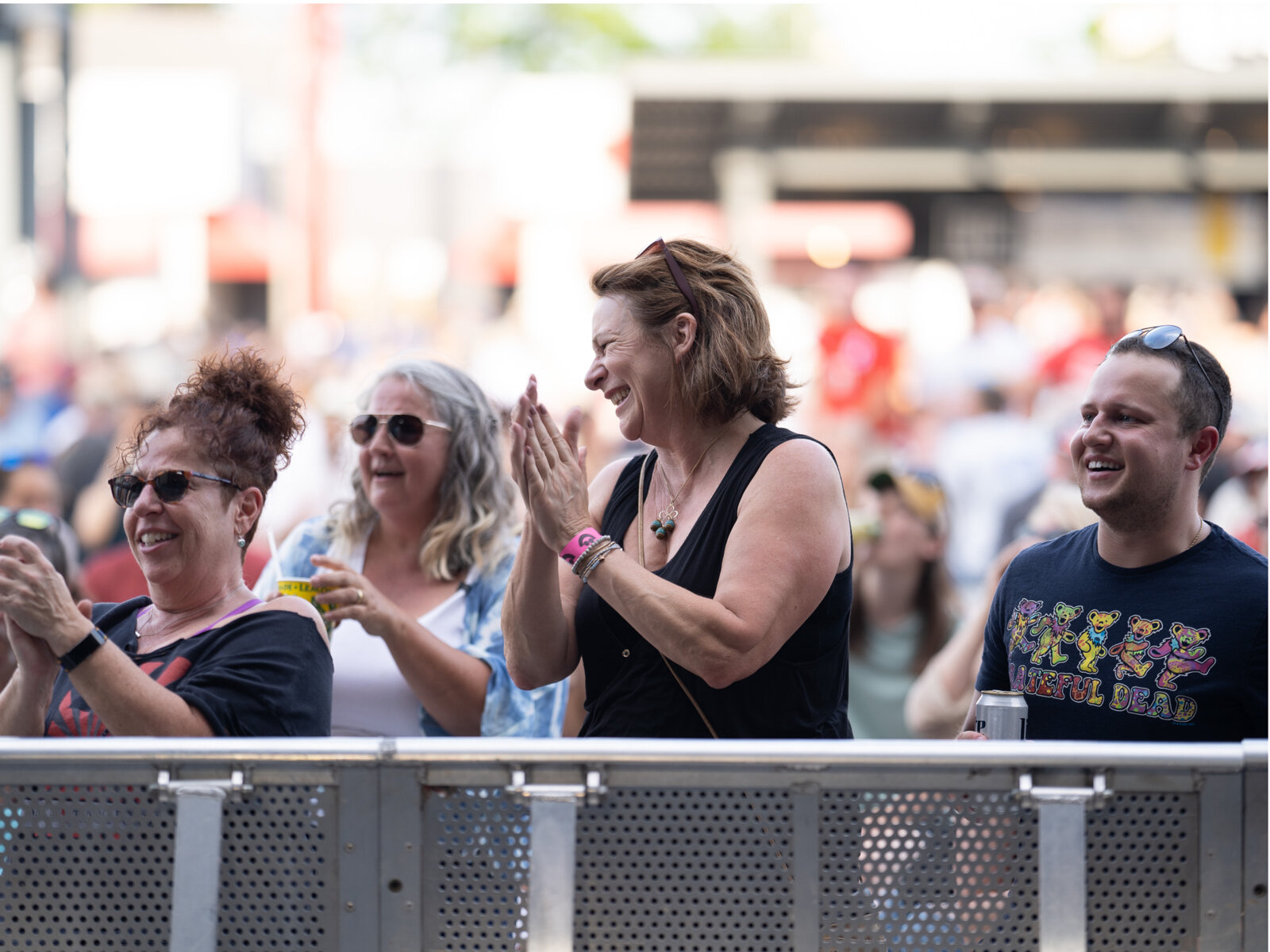 Eron Laber is the owner of Through Line Studios. He specializes in artistic, personal wedding and portrait photography that reflects the character of his subjects.