For months upon months, we speculated about the name of the new Bucks arena. But once Fiserv Forum was revealed, there was still one nagging nomenclature question to go: What do we call this newly reenergized part of town? Calling it just Downtown feels wrong; it's definitely its own thing. The entertainment block is just one part of it – and plus that's a really generic name. Bucks BID? Giannisville? The Honorary Darvin Ham-let?
Today, the Bucks made it official: The 30-acre neighborhood shall be called ... Deer District. Not the Deer District – just Deer District. It's cleaner.
The announcement included the launch of DeerDistrict.com, the official website for the neighborhood featuring information on the area and its developments.
"We are proud to announce Deer District as the name of this transformative project that is creating an exciting and bustling neighborhood in Downtown Milwaukee," said Michael Belot, senior VP of Bucks Ventures and Development, in a press release. "DeerDistrict.com will be a great resource for the public to learn about the continued development and all the exciting projects to come."
The new Deer District will include the entertainment block, the Plaza area, the Medical College of Wisconsin Sports Science Center, the future The MECCA Sports Bar & Grill as well as the upcoming Five Fifty Ultralofts, and, of course, Fiserv Forum as the neighborhood's key anchor.
As a bonus, here are three shiny new renderings of how the ever-expanding Deer District could look: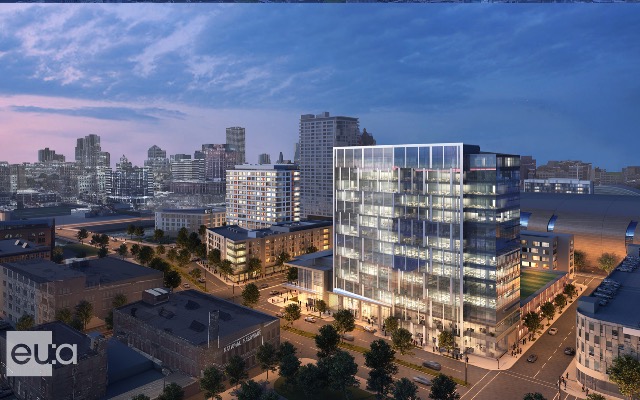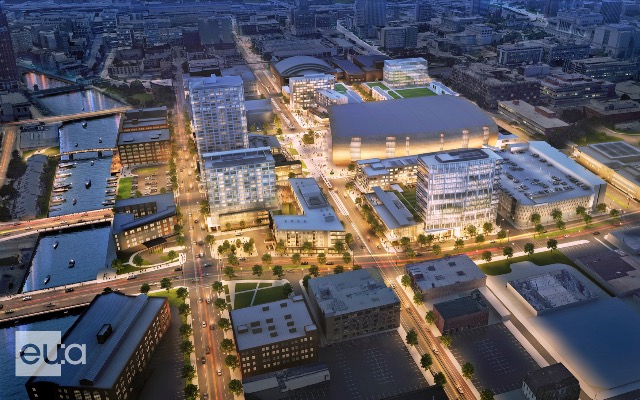 For more updates on the Deer District, stay tuned to OnMilwaukee.
As much as it is a gigantic cliché to say that one has always had a passion for film, Matt Mueller has always had a passion for film. Whether it was bringing in the latest movie reviews for his first grade show-and-tell or writing film reviews for the St. Norbert College Times as a high school student, Matt is way too obsessed with movies for his own good.
When he's not writing about the latest blockbuster or talking much too glowingly about "Piranha 3D," Matt can probably be found watching literally any sport (minus cricket) or working at - get this - a local movie theater. Or watching a movie. Yeah, he's probably watching a movie.