Media isn't changing. It's changed. And, for more than 17 years OnMilwaukee has led with our mission to make great media and move Milwaukee forward. And, as we continue to expand beyond our hometown, it's exciting to consider a future that builds on our digital capabilities, culture, scale and flexibility.
Today, allow me to present 10 reasons why you and your company should work with us for your digital media buying, development and promotional needs. We're a daily online magazine at heart, but behind us is a robust digital execution company.
1. We've been around the block.
We started our business the exact same week as Google. We're not Google, of course. But OnMilwaukee and our LIFT Digital Solutions are digital pioneers in local publishing and advertising.
2. We are local, trusted digital experts.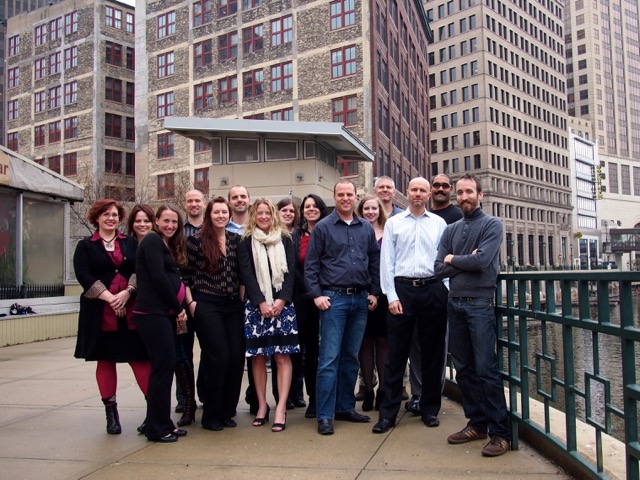 We know digital and it's all we do. Plus, we understand that your online advertising is valuable only and when it provides direct meaning to your customers.
3. We can buy any Web site in real time, from our trading desk that's located in house right here in Downtown Milwaukee.
We execute display, mobile-first, rich media and retargeting with real-time reporting. Programmatic ad buying simply means automated media buying through technology. Our experts use a custom demand side platform to facilitate the buying of media and data across multiple sites and ad exchanges.
4. We put your goals at the top of our priorities and help you exceed your expectations.
We work toward and help you accomplish your goals and KPIs. CTR, eCPC, eCPM, conversions. You name it, we do it. And, do it with passion.
5. We have real time access to more than 73 premium ad exchanges.
6. You need data, and OnMilwaukee does reporting that tells you where your ads ran and exactly how they performed.
7. We listen and use a multi-tactic ad approach that's objective and unbiased.
8. Our entire team knows content, curation, community, cross channel and eCommerce. And, you can buy and sell with us!
With the expert team at OnMilwaukee, clients and individuals can buy and sell with our custom, award-winning ShopLocal marketplace, leverage our huge social media audiences and market with our feet on the street knowledge. Add unique "Buy it Now" ads, and we build marketing plans that help businesses grow.
9. We do in house ad creative and employ the country's finest digital ad creators.
We develop banner and display ads that work and design them for you, from right here not outsourced to some design company that you can't talk to.
10. We know what's next.
More video exchanges, in house selling for google and youtube, native commerce, native advertising, local eCommerce, even better reporting and so much more. We stay current and never stop learning.
We know you have many choices for your digital ad buying, web site development, ecommerce needs and marketing so we appreciate your consideration and look forward to working and succeeding with you.
A life-long and passionate community leader and Milwaukeean, Jeff Sherman is a co-founder of OnMilwaukee.
He grew up in Wauwatosa and graduated from Marquette University, as a Warrior. He holds an MBA from Cardinal Stritch University, and is the founding president of Young Professionals of Milwaukee (YPM)/Fuel Milwaukee.
Early in his career, Sherman was one of youngest members of the Greater Milwaukee Committee, and currently is involved in numerous civic and community groups - including board positions at The Wisconsin Center District, Wisconsin Club and Marcus Center for the Performing Arts. He's honored to have been named to The Business Journal's "30 under 30" and Milwaukee Magazine's "35 under 35" lists.
He owns a condo in Downtown and lives in greater Milwaukee with his wife Stephanie, his son, Jake, and daughter Pierce. He's a political, music, sports and news junkie and thinks, for what it's worth, that all new movies should be released in theaters, on demand, online and on DVD simultaneously.
He also thinks you should read OnMilwaukee each and every day.