Milwaukee: Each year, I feel I barely know the city at all. This fine city just keeps on giving in every direction.
When compiling my long list each year of places I would love to have participate in Doors Open Milwaukee – a free-to-the-public event presented by Historic Milwaukee, Inc. that will take place on Sept. 19 and 20 – I am sometimes asked by others, "What if you run out of new places to add to the event?" I laugh at this. Never. There are so many hidden gems located throughout Milwaukee, I sometimes can't keep up. However, I am on a mission to find them all.
What I strive for first and foremost each year with my list of new potential sites is representing different areas of Milwaukee, as well as different interests, beliefs, cultures and organizations. Right now, in the month of February, is when I do my big picture neighborhood planning. What neighborhoods have yet to be represented in "Milwaukee's biggest open house"? I am always open to suggestions and actively listening.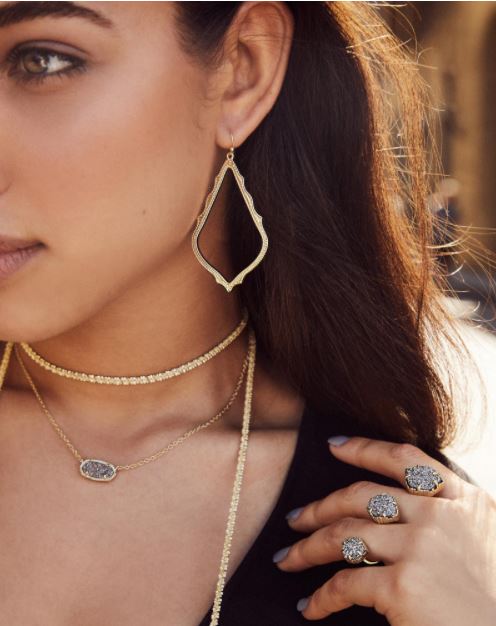 Meeting to brainstorm with Keith Stanley from Avenues West (left) of possible new sites to add to Doors Open Milwaukee 2015.
Over this past month, I have discussed and brainstormed participation in Doors Open Milwaukee with the following 'new- to-the-event' neighborhood associations and/or Milwaukee suburban organizers: Avenues West Neighborhood, Historic King Drive Neighborhood, Harambee Neighborhood, Riverwest Neighborhood, Brewer's Hill Neighborhood and Wauwatosa.
Reflecting on the list of neighborhoods above, even with a few Avenues West Neighborhood sites participating in the event in the last couple of years, there are many more that attendees request take part each year. For example, the Rave/Eagles Ballroom is one of the most requested sites every year. My grandmother could tell you a great story of the time she saw Benny Goodman play there. So many greats, so much history, so many memories to tell and stories to share. I try to get this location to take part in the event every year for these reasons.
The other neighborhoods mentioned above — Historic King Drive Neighborhood, Harambee Neighborhood, Brewer's Hill Neighborhood, Riverwest and Wauwatosa — would be completely new to Doors Open Milwaukee. I hope they all come through in 2015 to offer a more rounded representation of Milwaukee's built environment. I'll keep you posted of any updates each month, exclusively here on OnMilwaukee.com.
One area on that list of new neighborhoods with an already growing number of buildings participating in Doors Open Milwaukee 2015 is Wauwatosa. The tunnels I alluded to last month are located here and will take part, as well as a cemetery chapel, a church and a historic home museum. It's going to be a great new Doors Open Milwaukee hub in 2015.
Living in Wauwatosa for over 15 years, this is another example of an area of Milwaukee County I feel I may know better than most – until I realize that I have passed a fantastic historic home museum that is mere blocks from my house probably more than a thousand times, and have never been in yet to tour it. Now's my chance – and yours.
How many 170-year-old historic homes are left in Milwaukee to tour as a museum, furnished in period as they were at the time they were built? I would guess probably less than a handful. These homes are wonderful representations of the entire area surrounding the location of which they were built, and tell the story not only of the family who lived there but the com- munity of people who surrounded it.
New to Doors Open Milwaukee 2015: The Lowell Damon House (1844; 1846-47)
This site will be open during both days of Doors Open Milwaukee from 10 a.m. until 5 p.m.
This Greek Revival-style house is comprised of an 1844 rear wing built by Oliver Damon, with a front wing added two years later by his son, Lowell Damon. The house is believed to be Wauwatosa's oldest residence and stands as a classic example of a colonial home. Lowell Damon was a carpenter, and is assumed to have been the builder of the home. Lowell Damon died in 1878, and the house went to his widow, Amy, who then sold it to the Alexander Rogers family. After a variety of owners, the house was bought again by members of the Rogers family and ultimately donated to the Milwaukee County Historical Society for use as a museum, as it is presently maintained.
For a period of time, Lowell Damon was the City Clerk of Wauwatosa. During his tenure as Clerk, the Wauwatosa post office was run out of the front room of his home. The desk that was used to sort letters for the area remains. A beautifully ornate black walnut chair and ottoman — made from trees on site — were handcrafted by Lowell Damon himself, and still reside in the home.
There are fantastic period pieces throughout, many donated by local residents from other historic homes in the area to not only embellish the home to give an idea of a day in the life of Lowell Damon, but to use this historic home as a larger representation of its surroundings on a whole.
Land maps and old Wauwatosa city documentation displayed throughout the home indicate the importance of this home's central location in Wauwatosa and its present role in representing the history of the city.
As I mentioned earlier, we listen and take very close note of our feedback after the event from participants who attend. This is why I made a point this month to visit a site that receives rave reviews each year. Although there is normally an entrance fee, this museum is open free to the public for a day during Doors Open Milwaukee. Consider yourself lucky.
Not-To-Miss During Doors Open Milwaukee 2015: Jewish Museum Milwaukee
This site will be open Sunday, Sept. 20 during Doors Open Milwaukee from 11 a.m. until 5 p.m.
Before I walked into Jewish Museum Milwaukee (JMM), I had my general assumptions of what to expect and anticipated walking out feeling somewhat sad. Not the case at all.
The mission of this museum, located in the Edward Durell Stone designed historic Helfaer Building on Prospect Avenue, is to preserve and present the history of the Jewish people in Southeastern Wisconsin and celebrating the continuum of Jewish heritage and culture.
And a celebration it is. Although there is no denying or ignoring – nor should there be – the struggle and loss that the Jewish community has faced on so many levels, this museum focuses on the positive impact the Jewish community has on Milwaukee. Until my visit, I did not know that Milwaukee's famous Jake's Deli was first called Levin's Deli, a Jewish delicatessen. I learned more about Milwaukee's Jewish-owned Harri Hoffmann (Hoffco Shoe Polish) Company, which has been in business since 1952.
One of my personal favorite pieces in the museum was an original poster from the movie "Airplane!," giving credit to the Zucker Brothers, who both unknowingly shaped my sense of humor at an early age and went to Whitefish Bay High School.
The exhibits here are top notch, and are very easy to follow with many interactive features. There is even a booth to "Come in and tell your own story." I highly recommend making a stop to this museum on Sunday during the event.

The excited, eight-year-old child in me can't help but mention the fact that I also visited the firehouse of Engine Co. 1 – located at 784 N. Broadway – this month for the first time, which is usually open during Doors Open Milwaukee both days from 10 a.m. until 5 p.m. during the event.
Engine 1 is the oldest company in the Milwaukee Fire Department — Truck 1 founded in 1837, and Engine 1 in 1839. They've been together at the Broadway and Wells Station since 1840. Although Bobby Tanzilo has a more in-depth story on the fantastic history of the oldest firehouse in Milwaukee, I must say one of the main highlights of my month was visiting here to get an idea of what one can expect during the event.
Over 1,500 visitors come to Firehouse Engine 1 during Doors Open Milwaukee weekend, many of them being children and families.
Russ Rivard, house captain, who gives the tours each year during the event, is a perfect example of someone who "gets it." He understands that this is a free event to represent the best of Milwaukee. He understands the genuine excitement from visitors of seeing what happens in a real firehouse in their city. He not only invites you in, he even lets you try on his boots, check out the engine, view the handball court, walk through the bunks, go past the lockers and enter the lunchroom.
It's your chance to go behind-the-scenes to explore an area open to the public for free to tour almost exclusively during Doors Open Milwaukee. All this while serving the people of Milwaukee with something that Milwaukeeans are known for – a welcoming smile. Oh, and the responsibility of saving your life when that fire alarm rings.

February was the first month the Doors Open Milwaukee Committee met to begin brain- storming new ideas together to make the event even better this year to attend — for individuals of all ages, for families and children, for those who just want a quick glimpse or to set foot in a doorway of which they have never entered before, for those who want to go behind-the-scenes, and for the history and architecture buffs who want something more in-depth. Doors Open attempts to cater to all ages and all tastes.

Have you been to Doors Open Milwaukee before? Have you taken the survey after attending to give your feedback of the event? If not, please do so this year. Whether or not you've attended the event in the past, we'd love to hear what you want to see in 2015. I hope the examples above help to prove that we listen, take note and take action. Doors Open Milwaukee is your event. It's your open house weekend. Tell us what you want to see. We are always listening.
If you know of a specific place or neighborhood that would like to participate in the Doors Open Milwaukee, please feel free to contact me at doorsopen@historicmilwaukee.org. (Participating is free. Attending is free.) Next month I'll give you a sneak peek of a few more new sites to the event, an update on new neighborhoods, and share with you some great new in-depth tours to be sure not to miss this year during Doors Open Milwaukee 2015.
Amy Grau is the program manager for Historic Milwaukee Inc.'s annual Doors Open Milwaukee.