Dorene Michaels, co-host of 96.5 WKLH's Hometown Morning Show with Dave & Dorene, is turning 50 this year. Plus, she and her husband are recent empty nesters. It's a lot of change, and at the beginning of 2023, Michaels found herself in a funk.
On January 5, Michaels reported on air about a woman in England who completed 365 new activities last year.
"My radio partner Dave Luczak said I should do that, and it was like a light bulb moment for me. I declared on the air that I would start that day," says Michaels. "We were already five days into the year, so I pledged to do 360 new-to-me things by December 31."
Michaels named her journey "Dorene Discovers" and posts her adventures to social media with a #dorenediscovers hashtag.
As of this week, Michaels is one-third through the challenge and says she accepted invitations and tried things she would not have considered six months ago, including a Donut Eating Contest during OnMilwaukee's Donut & Coffee Fest last month. (She didn't win, but she was the only female competitor and made a valiant effort.)
Michaels also tried sport clay shooting, sat in as a guest on a podcast called #TheFunnyKind, ran a 5K and made sushi.
"This interview is one of my 'things' too," says Michaels. "It's the first time I gave an interview for an article written about me."
Michaels says one of the best parts of #dorenediscovers is defying what she perceives as limitations. For example, three months ago, she couldn't run around the block, so she downloaded a "Couch to 5K" app and ran her first 5K race on Mother's Day.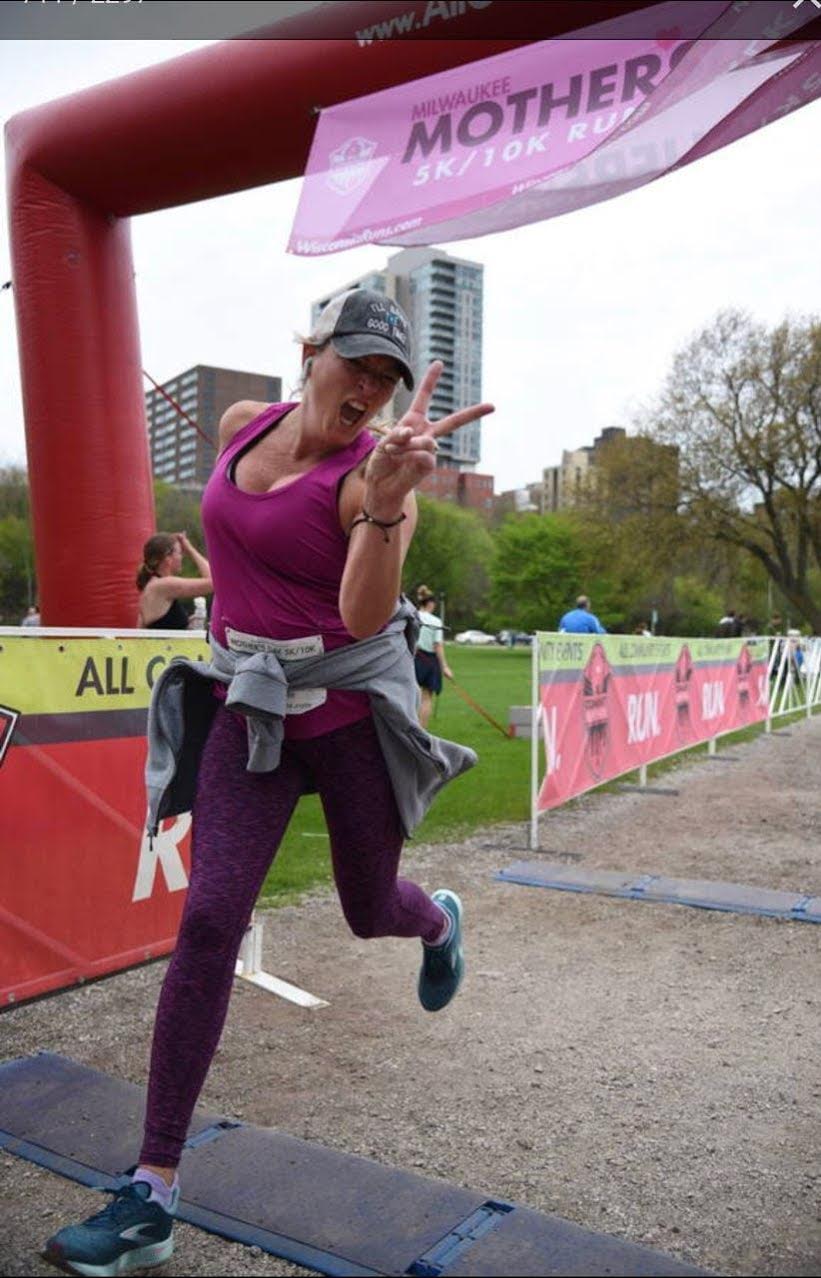 "The best part of doing this is all the people who I am inspiring along the way. Several listeners and friends have told me that I have inspired them to get up off the couch and try new things, too," says Michaels.
Not everything Michaels tried has been a smashing success.
"Homemade Nutella – don't bother. Some things aren't meant to be replicated. Hammering metal jewelry? I sucked at it, but I did it and I love how perfectly imperfect it is," she says.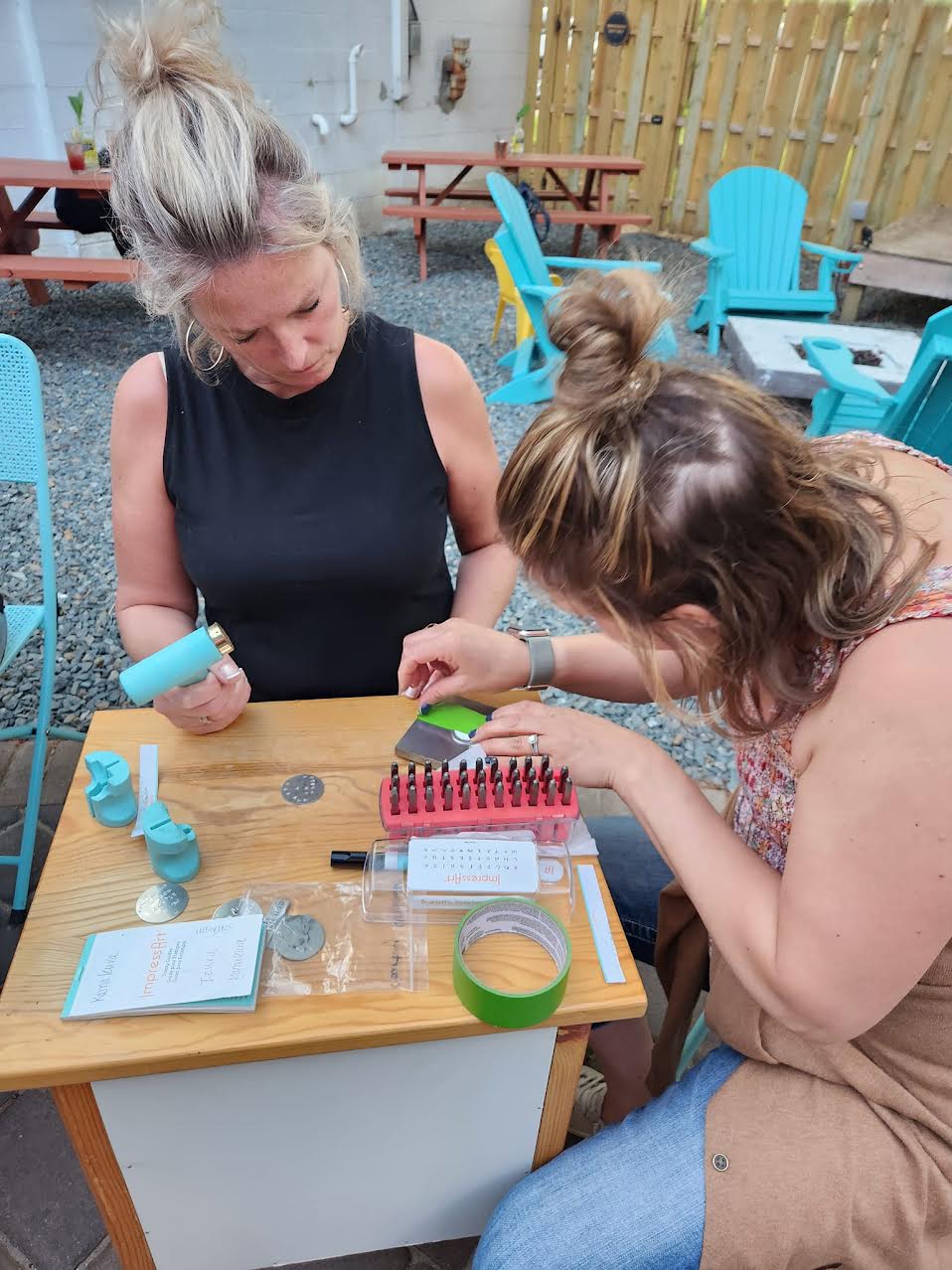 The most challenging aspect of #dorenediscovers is coming up with so many new ideas.
"I love the opportunities that listeners have given me, and the fact that family and friends are constantly trying to come up with something that I can try so that they can be involved with my discoveries," says Michaels. "People are truly kind."
Coming up with a fresh intention every day got a bit taxing, so Michaels decided to slightly alter her plan. Instead of completing a new experience every day, she allows herself to skip a day and make up for it later.
"I make the rules and there are no rules except trying 360 new things this year," she says.
In the near future, Michaels plans to attend a goat yoga class and hopes to take a lap around a professional racetrack as well as compete on "Wheel of Fortune."
"I applied, but still haven't heard anything yet," she said.
The most valuable aspect of this journey for Michaels is getting outside of her comfort zone, looking at life as a never-ending opportunity and allowing herself to be vulnerable.
"I am learning to accept that I am not perfect. That sometimes I actually 'look like that' and that 50 isn't fatal. The rest is still unwritten and now I'm actually looking forward to it," says Michaels.
"I think differently now. Instead of 'that looks cool' or 'I could never do that' my mindset is 'Yes! Let's try it!'"
Have a suggestion for something Dorene Michaels can try this year? Email her at dorene@wklh.com and follow her on Instagram.
Stay tuned to OnMilwaukee for follow-up stories about Dorene Michaels' discoveries through the end of the year!

Molly Snyder started writing and publishing her work at the age 10, when her community newspaper printed her poem, "The Unicorn." Since then, she's expanded beyond the subject of mythical creatures and written in many different mediums but, nearest and dearest to her heart, thousands of articles for OnMilwaukee.

Molly is a regular contributor to FOX6 News and numerous radio stations as well as the co-host of "Dandelions: A Podcast For Women." She's received five Milwaukee Press Club Awards, served as the Pfister Narrator and is the Wisconsin State Fair's Celebrity Cream Puff Eating Champion of 2019.