Summer is here – and so is a new interest in biking in Milwaukee and around the country.
Since the beginning of the lockdown, bike shops large and small have experienced an unprecedented increase in sales. Russell Jobs, the manager of DreamBikes with 32 years in the industry, has never seen anything like it. Some equipment that was supposed to last throughout the summer is already gone. Jobs says two-thirds of the bike racks are empty because of high demand.
"Right now, it's hard for people to get ahold of accessible, affordable bikes that aren't $1,600 at bike shops," says Carolyn Weber, the assistant manager of DreamBikes.
So Weber, formerly of Coast In Bikes, had the idea of setting up a bike drive at her other current business, Cream City Hostel, found at 500 E. Center St., on Sunday, June 14.
DreamBikes – a non-profit subsidiary of Trek that provides job training for at-risk youth, affordable transportation to low-income communities, and support to kids programming and local Veteran Affairs centers – normally hosts similar bike drives throughout the spring and summer. Attendees bring whatever bikes or bike-related equipment "that might be gathering dust and cobwebs in your basement," says Jobs, and donate them to the organization. All the spring bike drives were canceled, however, and given the shortage of supply from Trek and elsewhere, it has created a problem that Weber's upcoming drive aims to fix.
"It's been hard to keep our sales going when you don't have the product available," Jobs says.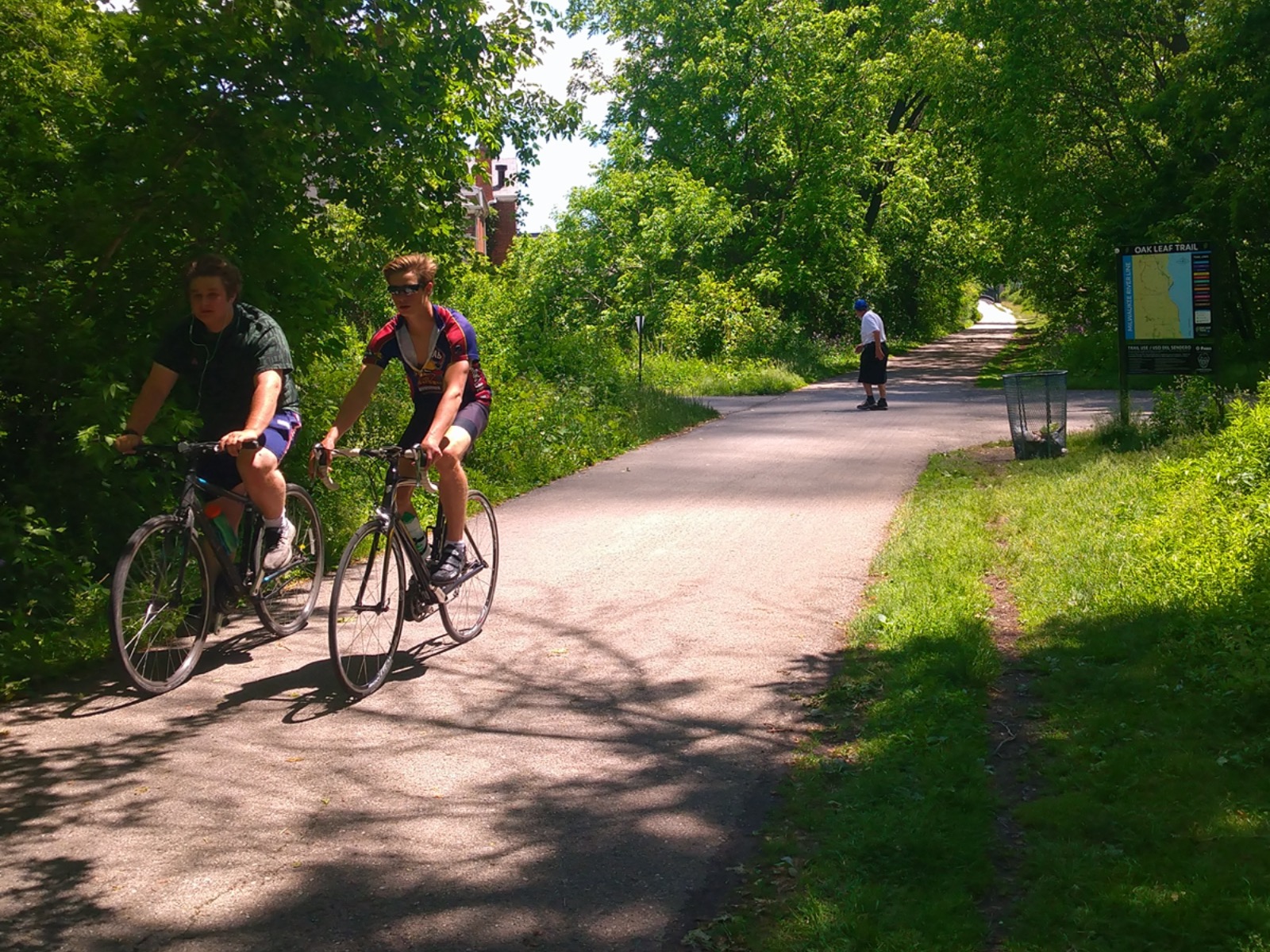 (PHOTO: Max Mitchelson)
Milwaukee has encouraged recent trends in biking by blocking off streets to traffic for the past few months. The real test is how long this interest in cycling will last. Weber and Jobs, however, hope it stays high.
"It is what the bike industry needed," Weber notes. "It's been struggling with profit margins and going direct online, and it is the reason why I closed up my shop. Is it going to stick around till June? July? August? I mean, hopefully."
For the time being, though, enthusiasm about biking is high. Weber and Jobs both say that the best part of working with bikes is seeing beaming faces of kids getting their first or an adult reclaiming their halcyon days and hopping back in the saddle.
"(A customer) was like, 'I want to lose some weight,' and we had this bike for sale," Weber recalls. "It was a mountain bike with this crazy cruiser set-up. I was like, no one is going to buy this bike. He ended up buying it. He rode it every day from West Allis to Walker's Point to work. On his days off, he would take his Bluetooth speaker and blast Metallica going down the lakefront. He lost like 50 pounds that year."
The bike drive will taking place this weekend from 11 a.m. until 4 p.m. on Sunday, June 14 at Cream City Hostel. In addition to taking in bikes and bike parts (as well as desks and dressers for the hostel), the event will also sell street tacos, with all sales going toward the creation of a Black artist-led mural project on the hostel's fencing facing out toward Holton Street.
For more information on the bike drive, visit its Facebook event page.