After a year of binge-watching TV shows due to the pandemic-inspired lockdown, Otto Ohlsson decided it was time to burn some stress. Thus, in the spring of 2021 he started the Dropout Fight Club.
"Dropout Fight Club was born smack bang in the middle of COVID. We were all on lock down going stir crazy. I'd pretty much binge watched everything from 'Tiger King' to 'The Great British Bake-Off.' I needed to get out," says Ohlsson.
He decided to start boxing outdoors and in the process teach others how to as well. He put his first and only ad on social media and the response was so great he removed it after a couple of days.
"I named it Dropout Fight Club because I wanted something that wasn't glamorous and felt a little rebellious, a little more underground," says Ohlsson. "Most of all, I didn't want it to feel exclusive to any particular group of people. That's why I don't advertise. I like the fact that people either just find the gym or hear it from a friend. You know, the first rule of Dropout…"
By the fall of 2021, Ohlsson realized he would need to soon move his classes indoors for the winter. He found a space at 830 E. Keefe Ave. that was completely unfinished and filled with scrap metal, but he saw the potential.
With the help of friends, he built out the space.
"It really was an amazing time," says Ohlsson. "Just eating pizza and building a boxing gym with friends."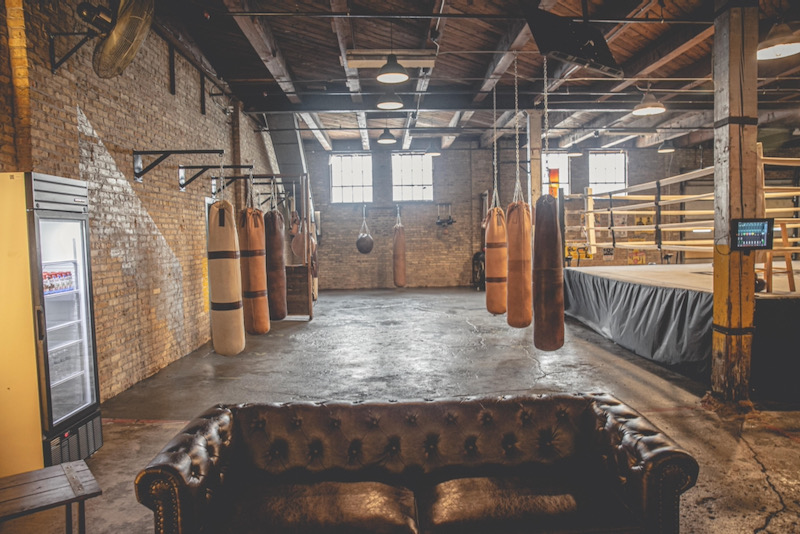 Recently, Ohlsson took the business to the next level. He changed the name to Dropout Athletics and added Dropout CrossFit, Strength & Conditioning and Recovery & Wellness programs.
The new space is set to open in July 2022. And as always, people of all skill levels are welcome.
"The goal is to bring more people together in an environment that feels familiar and welcoming, and never intimidating," he says. "I think when the gym opens we'll have a really great selection of equipment to bring out the best in people."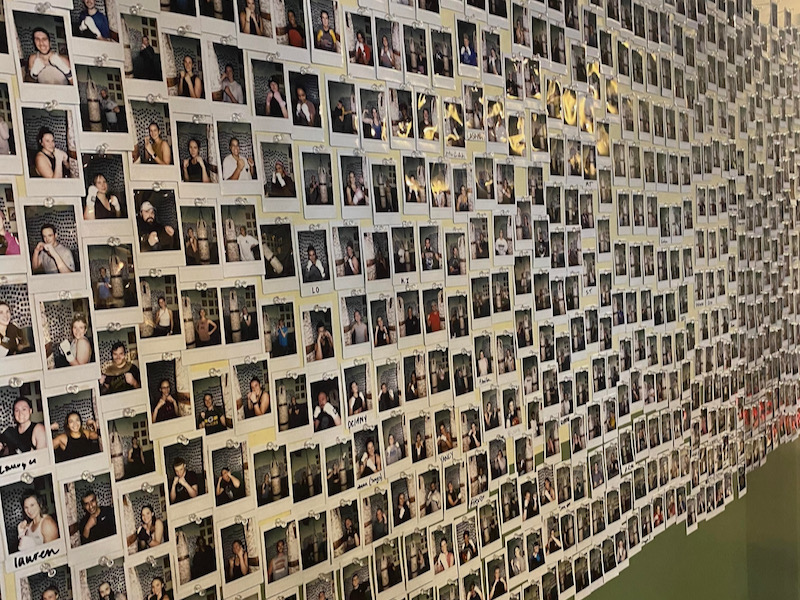 The organization currently has 1490 active members. Members can buy memberships, blocks of classes or individual sessions and can cancel at any time.
"This is a total no-judgment zone. It doesn't matter if you've never boxed before, even worked out before – we got you! Don't have gloves? We got you! Have an existing injury? No problem, we'll work around it," says Ohlsson.
Ohlsson learned to box in high school and participated in exactly one fight.
"I got my ass kicked by a kid whose dad was a national champion and decided I was happy to just live the sport without getting punched in the nose," he says.
Ohlsson went on to receive his USA Olympic Boxing Coach certification. He is currently recruiting and training more coaches.
"Over the last few months we've been building a bigger team of experts in their field to make Dropout the best it can possibly be for everyone," he says.
To find out more about Dropout Athletics, go here. You can also find them on Instagram and Facebook.

Molly Snyder started writing and publishing her work at the age 10, when her community newspaper printed her poem, "The Unicorn." Since then, she's expanded beyond the subject of mythical creatures and written in many different mediums but, nearest and dearest to her heart, thousands of articles for OnMilwaukee.

Molly is a regular contributor to FOX6 News and numerous radio stations as well as the co-host of "Dandelions: A Podcast For Women." She's received five Milwaukee Press Club Awards, served as the Pfister Narrator and is the Wisconsin State Fair's Celebrity Cream Puff Eating Champion of 2019.