Safety has been the top priority as pared down crews have continued to work on the redevelopment of the forthcoming Dubbel Dutch Hotel at 819 N. Marshall St.
Behind the project are co-developers and owners Juli Kaufmann of Fix Development, Andy Braatz of Braatz Building and Patrick R. Jones of Ramsey Jones Architects, all of whom have put the safety of workers and employees first while moving forward with the highly anticipated project, anticipated to reach completion by June 2020.
"In addition to taking great care and precautions today, we are also able to design responsive strategies that address concerns proactively to ensure the safety and wellness of our future guests," notes Kaufmann. "Caring for our team, our community and future travelers is most important to us."
Take a peek
In fact, renderings released today showcase the vision for the historic hotel through modern interiors against a backdrop of historic features and finishes.
The front entrance to the hotel will greet guests with features including high ceilings, pocket doors, crown molding and pearl beading which leads from the foyer into the bar and dining room of the forthcoming restaurant, Horned Hare, a space which features built-in china cabinets, hardwood floors with tile accents and large dramatically framed windows.
Along with full service to the public, the restaurant and bar will provide hotel guests with continental breakfast and an amiable bar to enjoy during the evening hours. [more details on that project can be found here]
The guest experience and operations will be guided by front-of house manager Meghan Keyes (pictured on right), whose background includes education, a masters degree in vocational rehabilitation and hospitality experience, including a recent role at Snack Boys.
Meanwhile, Anne Koller (pictured on left) will use experience gleaned from marketing strategy and event planning for Google, World Economic Forum and ?What If! Innovation Partners to lead experience design and community events.
"We've gathered an outstanding team of individuals to transform and op erate this property into an incredibly special place," notes Kaufmann. "Answering a need for both hotel rooms and a unique dining option in this exciting downtown neighborhood."
Check in will take place at a kiosk in the parlor, a warm room featuring original raised paneled walls, dentil mouldings and Ionic style columns complete with carved capitals. The staircase just off the parlour leads to upper floor guest rooms.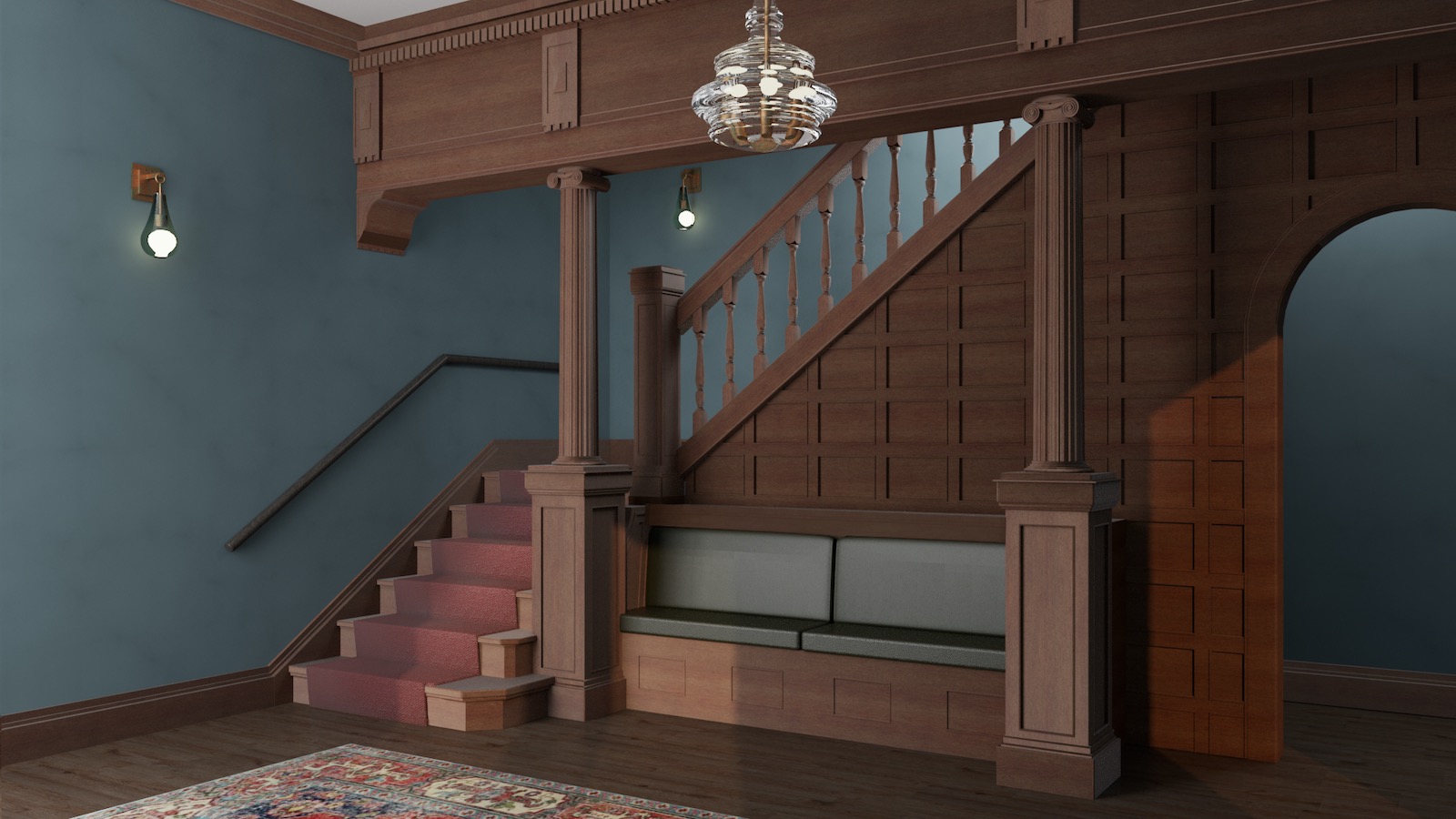 Meanwhile, interiors will feature artwork collected from flea markets and local galleries, custom furniture -- including custom platform beds showcasing fabric inspired by a pattern found on the hotel's original brass doorknobs -- that reflects restrained modern lines, and lighting that takes inspiration from traditional, but functionality from the modern world.
Dubbel Dutch guest rooms take full advantage of the building's dramatic roofline and wood-paneling while offering varied playful and refined layouts showcasing custom- built modern furniture against a 19th century backdrop.
Some rooms feature fireplaces and seating areas. Others offer cozy nooks and generous pull-out sofas. A suite located in the southern portion of the first floor offers a fully ADA accessible suite with a private bedroom, living room, fireplace and large carved pocket doors. Meanwhile a third floor suite accommodates a King bed, large seating area and kitchenette. Rather than add closets, each room is outfitted with custom black metal framework for shelving and clothes hanging.
Guest bathrooms, meanwhile, showcase custom quarts vanities, towel racks and large back-lit mirrors along with white subway tile showers, some outfitted with Kohler tubs, and black and white hexagon tile floors.
The hotel is also dedicated to conservation, featuring energy-efficient HVAC, lighting and plumbing fixtures, along with combination-driven touch-pad door locks.
A Dubbel Dutch website is expected to launch later this spring. To inquire about large room blocks and hotel buy-outs in the meantime, please email hello@thedubbeldutch.com.
Lori Fredrich (Lo) is an eater, writer, wonderer, bon vivante, traveler, cook, gardener and girlwonder. Born and raised in the Milwaukee area, she has tried to leave many times, but seems to be drawn to this quirky city that smells of beer and alewives.
Some might say that she is a little obsessed with food. Lo would say she is A LOT obsessed with food. After all, she has been cooking, eating and enjoying food for decades and has no plans to retire anytime soon.
Lo's recipes and writing have been featured in a variety of publications including GO: Airtran Inflight Magazine, Cheese Connoisseur, Cooking Light, Edible Milwaukee, Milwaukee Magazine and the Milwaukee Journal Sentinel, as well as on the blog Go Bold with Butter, the web site Wisconsin Cheese Talk, and in the quarterly online magazine Grate. Pair. Share.