Ahoy Milwaukee mateys – and a happy Talk Like a Pirate Day to you scallywags! OnMilwaukee originally posted this guide to eating and drinking like a true MKE pirate for our "Talk Like a Milwaukee Pirate Day" on May 24 last year, but in honor of the international holiday, we've brought it back. Enjoy!
Dressing up like a pirate and saying things like "yar" is fun. You can slap on an eye patch and quote Captain Jack Sparrow all day long. Beyond that, the job gets a bit more difficult. Take, for example, eating like a pirate, which really isn't all that glamorous.
However, if you're going to get serious about your piratetry on International Talk Like a Pirate Day, you might as well go all out and explore the culinary side of piratism.
Truth be told, the first few weeks of a pirate's journey were probably pretty plush. On a well-stocked ship, there were likely plenty of provisions to go around, including fresh meat. But fast forward a month, with no refrigeration to keep food fresh, and things started to get pretty dicey when it came to eating well.
In fact, if you were a galley cook, masking the flavor of rancid meat and other spoiled food with spices and diversions was part of the gig. Another part was stocking up on dried, cured and fermented products that had a better chance of lasting for a number of months, or at least until you could steal some delicious booty (alcohol and venison were popular stolen goods among Great Lakes pirates) from another ship or from unsuspecting landlubbers.
Here are a few of the victuals you might find (and eat) on a pirate ship, along with delicious modern day equivalents that are perfectly suited for any Milwaukee pirate.
Sea biscuits
Also called hard tack, sea biscuits were on the menu for soldiers and sailors of all stripes since ancient times. Made from just three ingredients: salt, water and wheat flour, these thick crackers were baked and rebaked to remove all moisture so they wouldn't get moldy and spoil. Often eaten with soup, which softened their incredibly hard texture, they could keep for a while. But, their longevity was often shortened by a number of factors.
"Even under ideal conditions," according to Military History Now, "They could easily become infested with weevil larvae or maggots. Sailors and soldiers alike would remove any parasites by submerging the biscuits in coffee or water and then skimming the critters off when they floated to the surface. Others preferred to simply dim the lights and try to choke down the hard tack weevils and all."
The modern Milwaukee equivalent: If you want an authentic experience, you can actually buy hard tack crackers (still popular among survivalists). Better yet, treat yourself to the far more light, flavorful saltine crackers, served up with a side of pimento cheese at Doc's BBQ.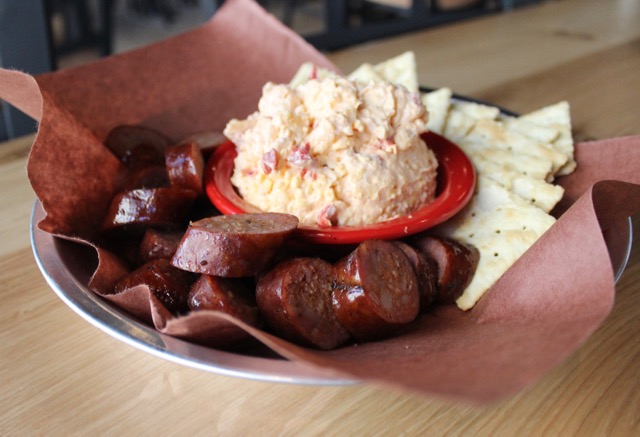 Sauerkraut
The fermentation of cabbage using salt and acidic liquids dates back centuries. So, it was already a time-honored tradition by the time pirates adopted it for use at sea. Not only did sauerkraut keep for a long period of time, it was also known for helping to prevent scurvy, a disease prevalent among vitamin-c starved sailors.
The modern Milwaukee equivalent: As you likely know, there is no lack of spots to find sauerkraut in Milwaukee. But, maybe the best way to eat it is in the form of a reuben sandwich. McBob's and Jake's Deli are both great bets.
(PHOTO: McBob's)
Salted Meats
Meat generally came aboard a ship in dried or salted (brined) form. According to National Geographic, dried beef resembled black oak and "sailors often carved it into buttons and belt buckles," prepared through soaking (to remove salt) and cooking, potentially with dried legumes like beans or peas.
The modern Milwaukee equivalent: Split pea soup from a place like Soup Bros. might fit the bill. After all, it combines a salty pork product with dried peas. If you're hankering for a piece of dried meat, you could nosh on the jerky from Kettle Range Meats, which is likely far more delicious than anything on board a pirate ship. Or heck, just celebrate the fact that you're in Milwaukee (and not on a ship) and get a steak instead.
(PHOTO: Kettle Range Meats)
Bone soup
Desperate times called for desperate measures on a pirate ship. After all, staying alive was key to ensuring you'd have strength for raids and pillaging. It's said that, when food was scarce, broth was made with leftover meat bones and whatever else pirates could wrangle.
The modern Milwaukee equivalent: Although there's a big difference between pirate bone broth (which was likely made from old bones with bits of spoiled meat), it has some similarities to the healing bone broth made from fresh long-simmered bones and healing herbs. So get yourself some soup from the Soup Market. It's made from stock that's made from scratch from meat and bones. The ramen at The National is also made from a deeply rich stock made from pork trotters and chicken bones. On International Talk Like a Pirate day, it's a good choice if you're looking for something "harrrrdy."
Grog
Beer, ale, and rum were standards on a pirate rig. That's because fresh water didn't keep well; as bacteria grew in its storage casks, it grew slimy and unappetizing. But, despite their reputation for loving alcohol (which they did), pirates didn't always drink their rum straight. Sometimes they diluted it with water.
It's a tradition started by the English Navy when straight rum was commonly issued to sailors aboard ship. As you can imagine, drunkenness and lack of discipline were common problems. On Aug. 21, 1740, Vice Admiral Edward Vernon, known as "Old Grog," issued an order that rum would thereafter be mixed with water. When they could, they'd also add sugar and lime juice, which not only made it taste better, but also helped to prevent scurvy.
It has also been supposed that, when pirates' water supply was going bad, they'd mix rum with it to make the water more palatable.
The modern Milwaukee equivalent: Head to Great Lakes Distillery, Phoenix Club or Dock18 and order up a classic daiquiri. You'll get a mixture of rum, lime and simple syrup that's pretty much on par with a fancied-up grog. Of course, you should probably go with friends and precede your order with "Arrr, a round a' grog for me crew!"

(PHOTO: Stand Eat Drink Hospitality)
Sangaree
Rum wasn't the only alcoholic beverage housed on ships. Fortified wines were also common (as were pretty much any type of alcohol pirates could get their hands on). In kind, a punch that was later called "sangaree" had potential to be a pirate beverage. It was a punch, of sorts, comprised of fortified wine and spices.
The modern Milwaukee equivalent: You can get your wine punch on at spots like MOVIDA and Hotel Madrid, which serve a modern equivalent called sangria. It's the perfect patio cocktail. And it definitely warrants a big Milwaukee pirate cheers. We recommend: "414, let's have one more! Aaargh!"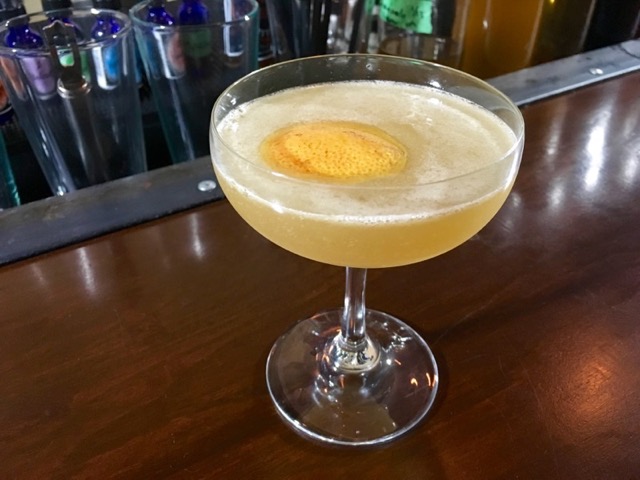 In addition to embedded links, references for this article also include:
"Under the Black Flag: The Romance and the Reality of Life Among the Pirates" by David Cordingly (Random House, 2013)
"The Seafarers: The Pirates" by Douglas Botting (Alexandria: Time Life Books, 1978)
"Eat Like A Pirate" by Rebecca Rupp (National Geographic)
Lori is an avid cook whose accrual of condiments and spices is rivaled only by her cookbook collection. Her passion for the culinary industry was birthed while balancing A&W root beer mugs as a teenage carhop, fed by insatiable curiosity and fueled by the people whose stories entwine with each and every dish. She's had the privilege of chronicling these tales via numerous media, including OnMilwaukee and in her book "Milwaukee Food." Her work has garnered journalism awards from entities including the Milwaukee Press Club.
When she's not eating, photographing food, writing or recording the FoodCrush podcast, you'll find Lori seeking out adventures with her husband Paul, traveling, cooking, reading, learning, snuggling with her cats and looking for ways to make a difference.