E & F Pizzeria, the new micro-pizzeria from Chef Adam Pawlak of Egg & Flour, opens today at 11 a.m. at the Crossroads Collective, 2238 N. Farwell Ave.
The new micro-pizzeria, which is expected to open in the next few weeks, will occupy the vacant vendor stall adjacent to Egg & Flour, acting as an extension of the pasta bar's popular brand.
Like its pasta bar sibling, E&F pizzeria will use high quality ingredients chosen with care to create pies that are both unique and approachable. The pizzas will feature a hand-tossed, pliable crust – not unlike a New York style pie – that bakes quickly (in about 7 minutes in a 700-degree oven).
The menu will include three signature pies available every day, plus one specialty pizza which will change out daily, weekly or as inspiration hits. All will be available as both full sized 16" pizzas, as well as large quarter-pie slices.
Salads will also be available for purchase, along with pizza and salad combos and beverages including canned sodas and sparkling water.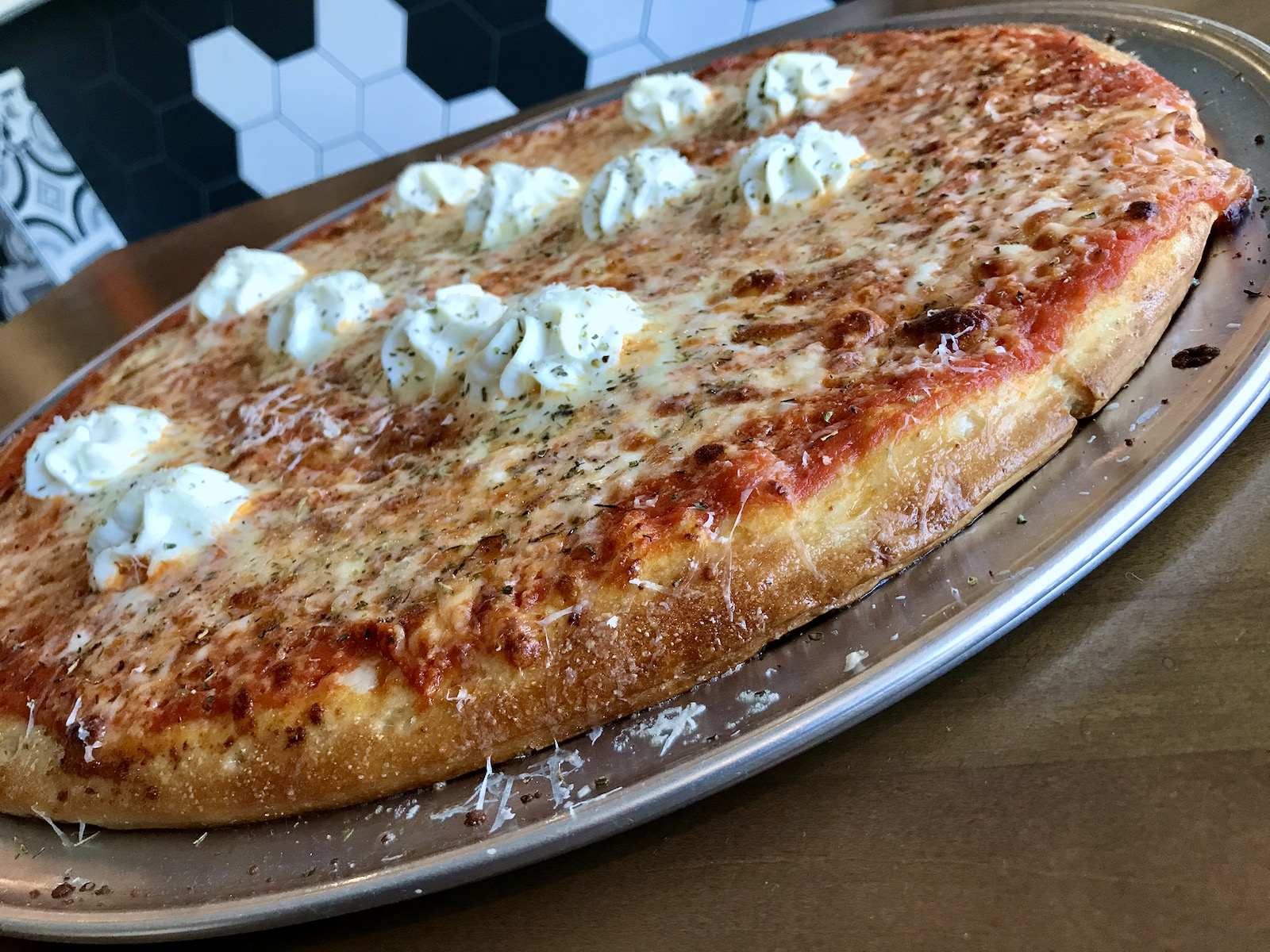 Featured pies for opening week will include:
Four Cheese (vegetarian): mozzarella. whipped ricotta, provolone, tomato sauce, oregano, parmesan (slice for $5; pie for $20)
"Pepperoni": pepperoni cups, hot capicola, soppressata, tomato sauce, mozzarella, parmesan (slice for $6; pie for $23)
Shroom (vegetarian): mushroom blend, parmesan cream, mozzarella, truffle oil, parsley, shaved parmesan (slice for $6; pie ffor $23)
Featured pizza: parmesan cream sauce, bolognese sauce, fresh basil, grated parmesan (slice for $6; pie for $24)
Pawlak notes that, although navigating the pandemic has definitely presented challenges, and there's always a risk with expansion and introducing a new concept. But he says he has confidence that he's in a good position to move forward.
"I really see a need here for another approachable and desirable concept for our guests," he says."Crossroads management has worked hard to create a safe space for diners who elect to dine with us; but also fast, efficient and easy online ordering tools for delivery and pick up.
Lori Fredrich (Lo) is an eater, writer, wonderer, bon vivante, traveler, cook, gardener and girlwonder. Born and raised in the Milwaukee area, she has tried to leave many times, but seems to be drawn to this quirky city that smells of beer and alewives.
Some might say that she is a little obsessed with food. Lo would say she is A LOT obsessed with food. After all, she has been cooking, eating and enjoying food for decades and has no plans to retire anytime soon.
Lo's recipes and writing have been featured in a variety of publications including GO: Airtran Inflight Magazine, Cheese Connoisseur, Cooking Light, Edible Milwaukee, Milwaukee Magazine and the Milwaukee Journal Sentinel, as well as on the blog Go Bold with Butter, the web site Wisconsin Cheese Talk, and in the quarterly online magazine Grate. Pair. Share.