Raise your pumpkin spice lattes in the air: Fall is officially here!
'Tis the season of sweater weather, colorful leaves, pumpkin spice, spooky movies, trick-or-treating and more. While all of that fall fun is here, trying to plan something for the whole family can be challenging.
To ease your stress a bit this season, here's a guide featuring all sorts of autumn-tacular places and fun events you need to visit with your family this fall.
Alsum Sweet Corn's 2nd Annual Fall Family Fun Day
13001 W. North Ave, Brookfield
allevents.in
Start your fall family fun off right with the Alsum Sweet Corn's second annual Fall Family Day on Saturday, Oct. 7. There's something for everyone in your family here – from free pumpkin decorating, to face painting, a bounce house, kids games, a food truck, caramel apples, door prizes and more, all from 11 a.m. to 3 p.m. Plus, did we mention this event is free to attend! Don't forget to check out their selection of homegrown pumpkins, mums, fresh produce, canned items and seasonal decor to bring the fall fun back home with you!
Apple Barn Orchard & Winery
W6384 Sugar Creek, Rd, Elkhorn
applebarnorchardandwinery.com
Pick a place that isn't strictly for the kids or parents! The Apple Barn Orchard & Winery is one place where everyone can enjoy themselves. Fall into the season of apple picking, pumpkin patch perusing, wine tasting, fresh pie and cider, live music and more. Experience a well-rounded perspective of family fall fun where the kids will enjoy acres of pumpkins and apples while parents can pick out their favorite wine selections.
Appleland Farm Market
4177 State Road 57, Fredonia
applelandorchard.com
Only 36 minutes outside of Milwaukee, Appleland Farm Market in Fredonia welcomes every family to their family-owned, locally-grown farm! Take advantage of their u-pick apples in-season, as well as their pre-picked and u-pick sunflowers for one dollar per stem. Plus, they also have Imperfects (2nd-3rd Grade) apples in the large red mesh bags and cases of Honeycrisp 2nds. Take a look at Appleland's apple variety chart and follow the chart by variety, flavor, texture, best uses, availability and special hints to help aid you in your decision. Plus, take a perfect picture picking apples, frolicking through the sunflower fields and taking a wagon ride to pick the perfect pumpkin for the patio this fall.
Partner Pick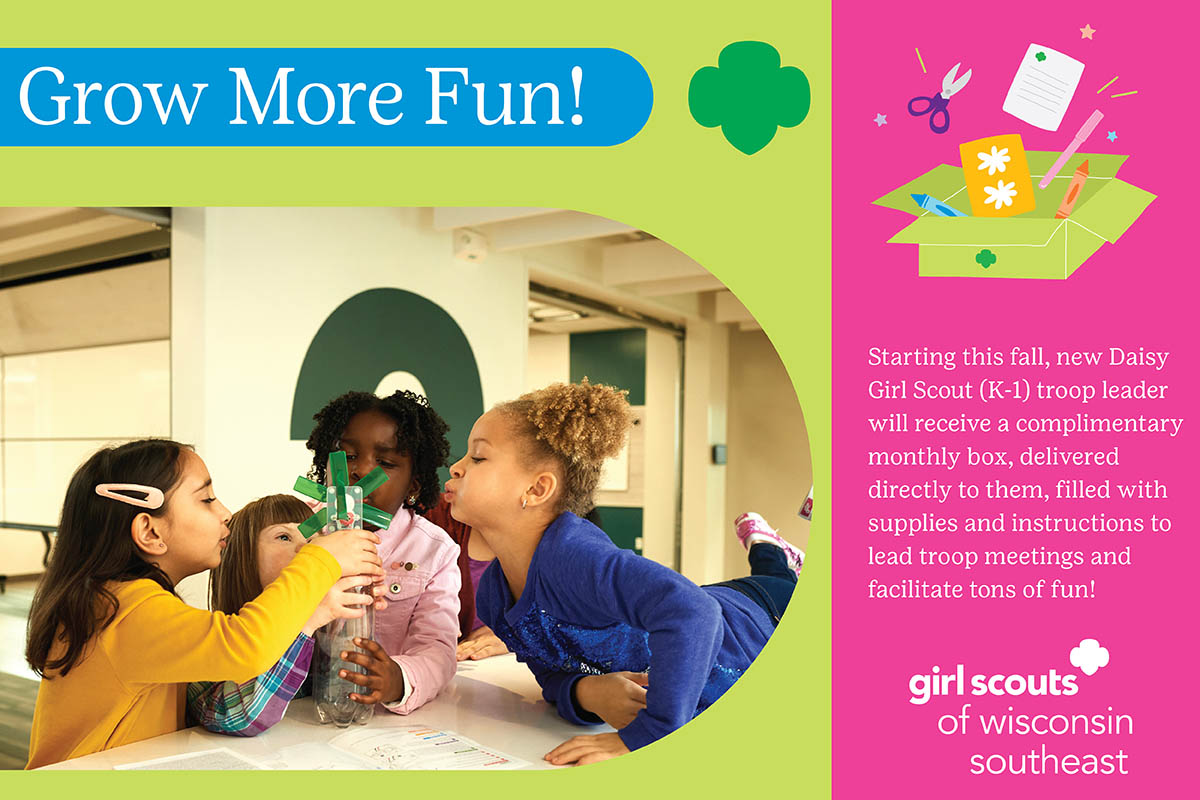 Kick off the fall with an exciting new journey as a Girl Scout and discover fun, friendship, and adventure at every turn!
This fall, Girl Scouts of Wisconsin Southeast is providing new Daisy (K-1) troop leaders with an amazing resource. Daisy troop leaders will receive a complimentary monthly supply box filled with step-by-step instructions, ready-to-go supplies, and thoughtful script suggestions, so you can be ready to lead, facilitate friendships, and have tons of fun!
Learn more
Apple Holler
5006 S. Sylvania Ave, Sturtevant
appleholler.com
No matter your favorite type of apple, you need to take your family to Apple Holler, where you'll find an experience to remember and a tradition to be had each year. Get ready to PYO (pick-your-own) apples, peaches and pears at Apple Holler on their 78-acre farm and enjoy a tractor-drawn hayride, farm park fun, corn maze, farm animals and so much more. The Farm Park opens daily from 9 a.m. to 5 p.m. with last admissions sold at 4 p.m. Oh, and before you leave, pick up baked goods and gifts from the Farm Store and enjoy a meal at the Red Barn Restaurant, open Monday through Friday from 9 a.m. to 3 p.m.
Autumn Sunset Tree Workshop
3270 Mitchell Park Dr, Brookfield
wilson-center.com
Are your kids feeling creative this fall? Bring them to the Autumn Sunset Tree Workshop for ages 7-10 years old on Saturday, Sept. 3. From noon to 1:30 p.m., instructor Susan Nolan-Kaczkowski will guide your kids through coloring an autumn sunset behind a unique autumn tree silhouette. Your kids will be able to use a variety of materials to create their work of art. Make sure to secure your spot - tickets are $25 to attend.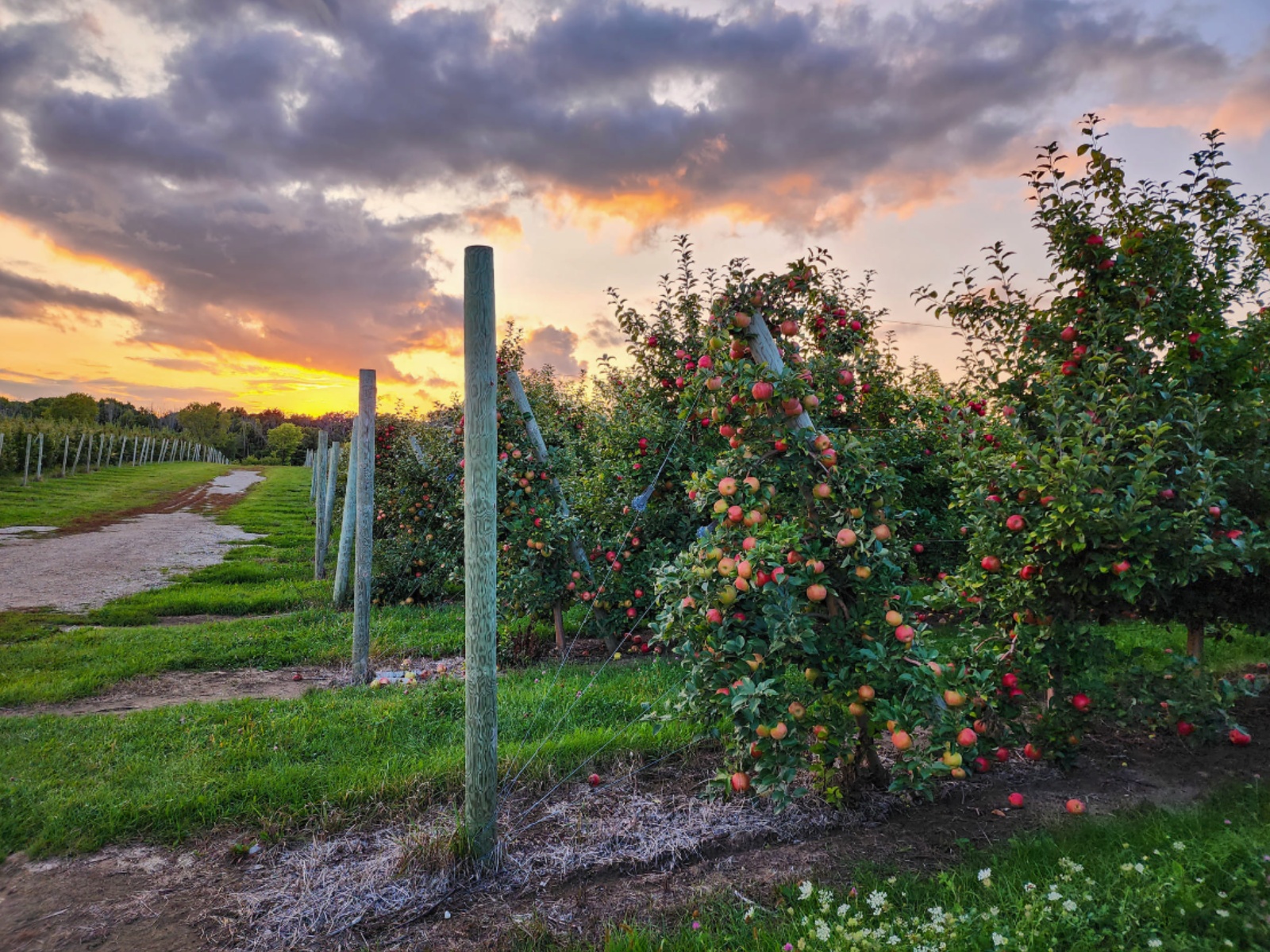 Barthel Fruit Farm
12246 N. Farmdale Rd, Mequon
barthelfruitfarm.com
There's nothing like a beautiful fall day picking fruit, pumpkins and more at Barthel Fruit Farm in Mequon. Bring your entire family to pick Ginger Gold, McIntosh, Mollies, Gala, Blondee, Honeycrisp, Fuji and Cortland apples, Stark pears, pumpkins and gourds. Barthel Fruit Farm will be open daily from 9 a.m. to 6 p.m. for apple, pear and pumpkin picking, as well as for its bakery and corn maze. Pick your adventure while you're apple picking, spot the perfect pumpkin, find your way through the corn maze and pick up some goodies from the bakery before you leave.
Basse's Taste of Country
3190 County Line Q, Colgate
bassesfarms.com
Take a trip up to Colgate to visit Basse's Taste of Country this weekend! Only 25 minutes northwest of Milwaukee, there's fall fun for everyone of all ages. Pick your own apples, available Saturday and Sunday from 10 a.m. to 5 p.m., then indulge in caramel apples and Honeycrisp in the main store, open daily from 10 a.m. to 5:30 p.m. And don't forget about Pumpkin Fest happening now until Oct. 31! Purchase your tickets today to enjoy over 65 fall activities, pick through the pumpkin patch to find your "great pumpkin," challenge yourself through the eight-acre corn maze, arcade games, duck races, visit the bunnies at the Bunny Truck, take pictures in front of the Pumpkin Bug and more.
Betty Brinn Children's Museum
929 E. Wisconsin Ave.
bbcmkids.org
Even if you decide to stick around Milwaukee this fall, you can find adventure inside the Betty Brinn Children's Museum! You and your family will enjoy exploring exhibits like the Let's Play Railway, Home Town, Science CITY, Pocket Park, Sensory Friendly sessions and more. Take advantage of community access days such as free admission for guests (excluding groups of ten or more) on the third Thursday of every month from 9:30 a.m. to 7 p.m. and Betty Boo's Spooktacular on Saturday, Oct. 28 from 9 a.m. to 4:30 p.m., where you and your family come in costume to explore the museum, participate in activities, meet not-so-scary creatures and monster mash the night away.
Partner Pick
Celebrate Halloween at Milwaukee Public Museum with a double dose of death!
Hear unexpected stories of death from different cultures around the world and through history during our MPM Exposed: Decline, Decay, & Death tour. After, drop by the Daniel M. Soref Dome Theater for a delightful show all about space death.
Get tickets
800 W Wells St, Milwaukee, WI
Boo at the Zoo
10001 W. Bluemound Rd.
milwaukeezoo.org
Nothing says "Happy Halloween" like Boo at the Zoo at the Milwaukee County Zoo. Dress to your scary best for spooky family-friendly activities, a Trick-or-Treat Trail, live pumpkin carving, wicked light shows, animals and more! Don't wait: Purchase your tickets today! Plus, Zoo Pass members can save 15 percent with code "spooky" and their membership number.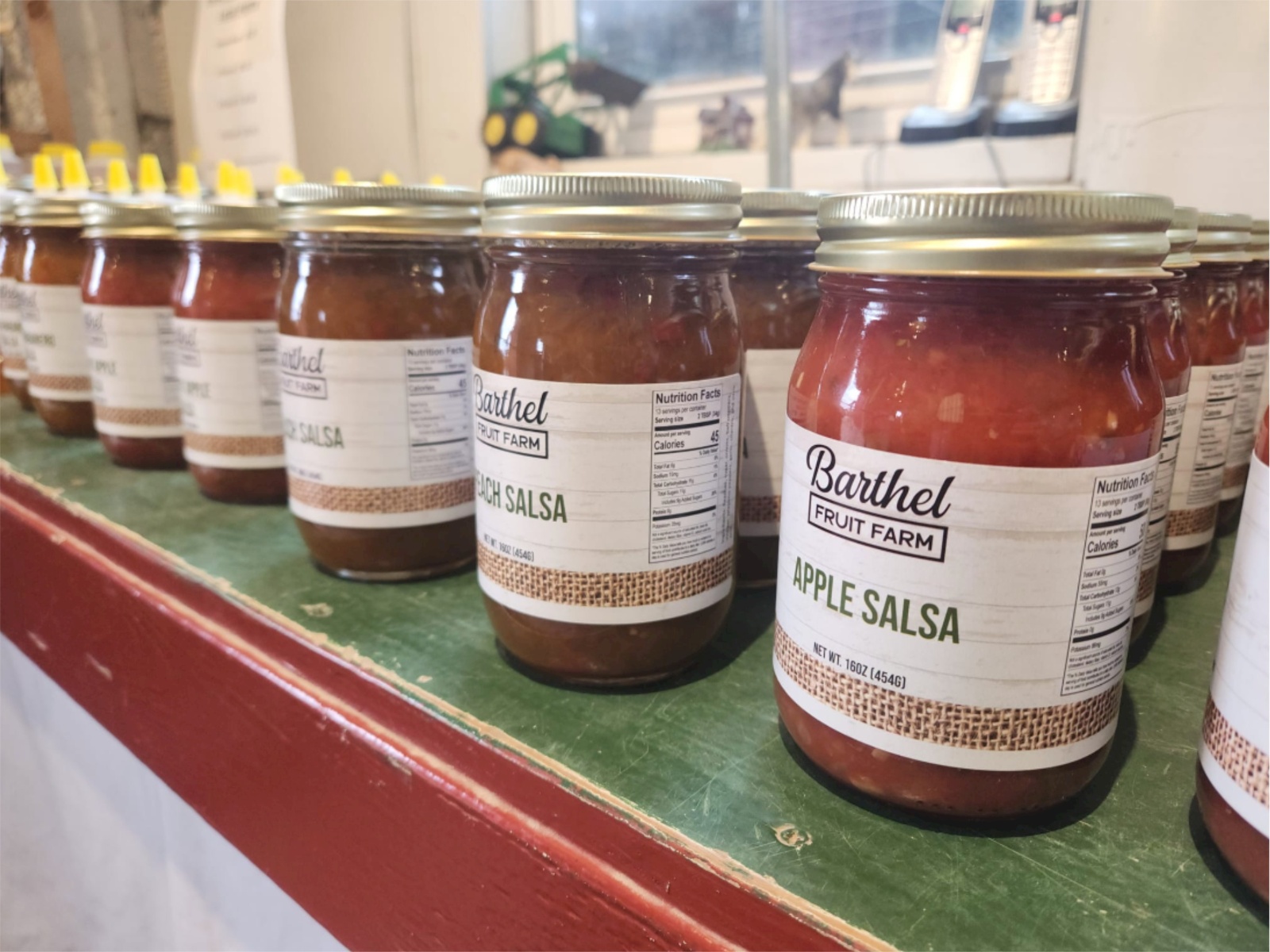 Boogie Bash & Costume Contest
5800 N. Bayshore Dr.
thebayshorelife.com
Come in a costume and get ready to BOOgie! Celebrate spooky season at The Yard at Bayshore during the Boogie Bash & Costume Contest presented by Spirit Halloween on Friday, Oct. 27 from 5 to 8 p.m. All goblins, ghouls, monsters and more are welcome to enjoy this FREE family-friendly event. There will be dancing, laser light shows, Halloween displays, trick-or-treat at Kilwins, a costume contest hosted by Kid Boogie Down at 6 p.m. and more!
Cedarburg Creek Farm
649 Hwy 60, Cedarburg
cedarburgcreekfarm.com
Are you planning your fall family fun day trip on a budget? Head to Cedarburg Creek Farm and take your fall activities to the next level! There are no admission fees at Cedarburg Creek Farm – plus, there are FREE hay wagon rides. Plus, nothing beats wandering through the pumpkin patch, kids' straw bale, corn mazes, fun entertainment, animals and more for the entire family. Cherish lifelong memories where family fall fun is affordable.
China Lights 2023: Nature's Glow
9400 Boerner Dr, Hales Corners
chinalights.org
Whether it's a yearly tradition or your first visit, wander through the wonder at the Boerner Botanical Gardens during this year's show China Lights: Nature's Glow. Witness spectacular lanterns and light creations throughout each section of the gardens that'll have visitors of all ages have their eyes aglow with excitement – and don't forget to stop at the volcano to watch it erupt!
Discovery World
500 N. Harbor Dr.
discoveryworld.org
Discover more at Discovery World this fall. There are plenty of activities and events you can attend with your family – such as Sci-Fi Family Day, Mermaid Echo Live, Kohl's Design It!, Caribbean Tank Divers, Annular Solar Eclipse, Tech Education Day, Touch Tank Feeding, special hours and more! In particular, save the date for Halloween Members Night on Friday, Oct. 27, from 5-8:30 p.m., and enjoy a spooktacular evening of projects, trick-or-treat, shows and more!
The Elegant Farmer
1545 Main St, Mukwonago
elegantfarmer.com
Take your family to a place where the smell of fresh apple pie baked in a paper bag dances around you as soon as you take one step through the door. Shop this icon's farm kitchen, bakery, deli and market for fresh ingredients for your next fall feast! Make the most of Autumn Harvest Fest happening now through Oct. 22., and enjoy an old-fashioned farm experience on Saturday and Sundays only from 10 a.m. to 5 p.m. Take a walk through the orchard to pick your favorite apples, stop in the Smilin' Barn Cafe for comfort food, hop on a ride – hay, pony or train – to witness the beautiful fall colors and make your way through the corn maze. Best of all, admission and parking are FREE!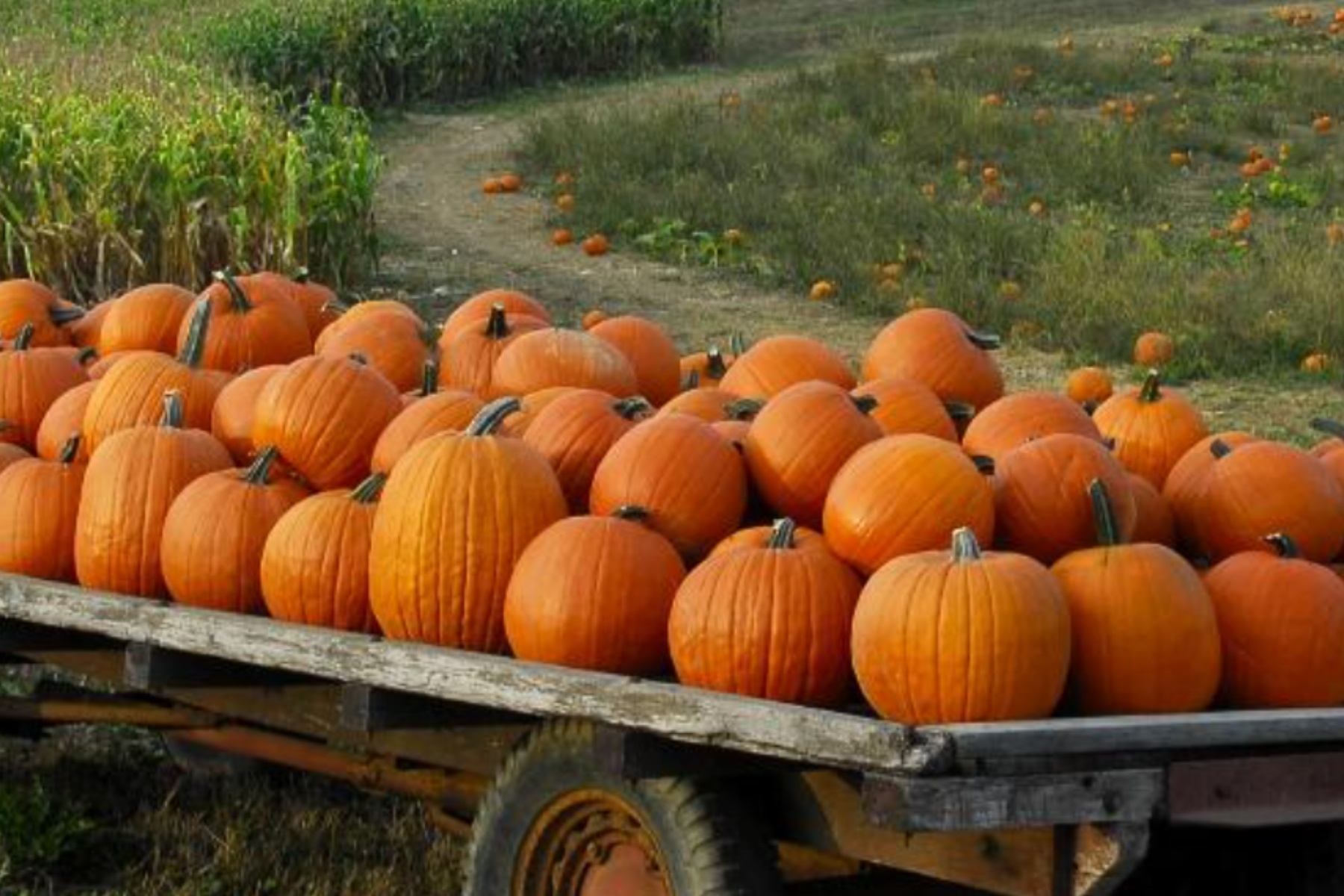 Fall at the Farm
7150 18th St, Kenosha
jerrysmithfarm.com
Find yourself at Fall at the Farm, happening now through Oct. 31 at Jerry Smith Farm in Kenosha! Whether this is an old tradition for your family or a new one, explore the beauty of the fall colors, pumpkin picking, steaming hot cider, mouth-watering caramel apples and irresistible hayrides. Get your pictures with hand-painted displays like the Wizard of Oz pumpkin display (make sure to tag Jerry Smith Farm on social media!), meet the farm animals, take home fresh-baked goodies, jump for joy at the giant bounce pads and more. Admission for the Activity Area located in the back half of the farm is $7 on Monday through Friday from 4 to 8 p.m. and $13 on Saturday and Sunday from 10 a.m. to 8 p.m.
Fall Festival
361 W. Town Square Way, Oak Creek
oakcreekwi.gov
Bring your family to Drexel Town Square in Oak Creek to attend Fall Festival Saturday, hosted Oct. 21 from 9 a.m. to 4 p.m. Clebrate this harvest tradition and the autumn season with the Oak Creek Farmers Market, craft vendors, caricature artists, pumpkin decorating, face painting, hay rides, a petting zoo, a costume parade at 1 p.m. and more! Click here for more information.
Fall Family Fest
5151 W. Layton Ave.
ci.greenfield.wi.us
Celebrate Fall Family Fest at Konkel Park in Greenfield on Saturday, Oct. 7, from 11 a.m. to 4 p.m. Begin the fun with the annual Halloween-themed Trick-or-Trot Run/Walk from 11 a.m. to 12:30 p.m., then participants are encouraged to dress to their spooky best for the Monster Mile fun run/walk after. Play "I Spy A Pumpkin" during the run/walk for a chance to win a basket of fall goodies. Plus, there will be trick-or-treating along the route and stations to catch a breath and a sweet treat. Following the fun run/walk will be inflatables, face painting, a haystack play area, a costume contest, bingo, horse carriage rides, a pie eating contest and more.
Family Free Day
10001 W. Bluemound Rd.
milwaukeezoo.org
Save the date and live it up at the Zoo this fall during Family Free Day on Saturday, Nov. 4. All guests will receive free admission (though parking and regular attraction fees will remain in effect). Enjoy a day of visiting the small mammals building to see a new species: two pygmy slow lorises. Learn all about these adorably unique animals during this Family Free Day!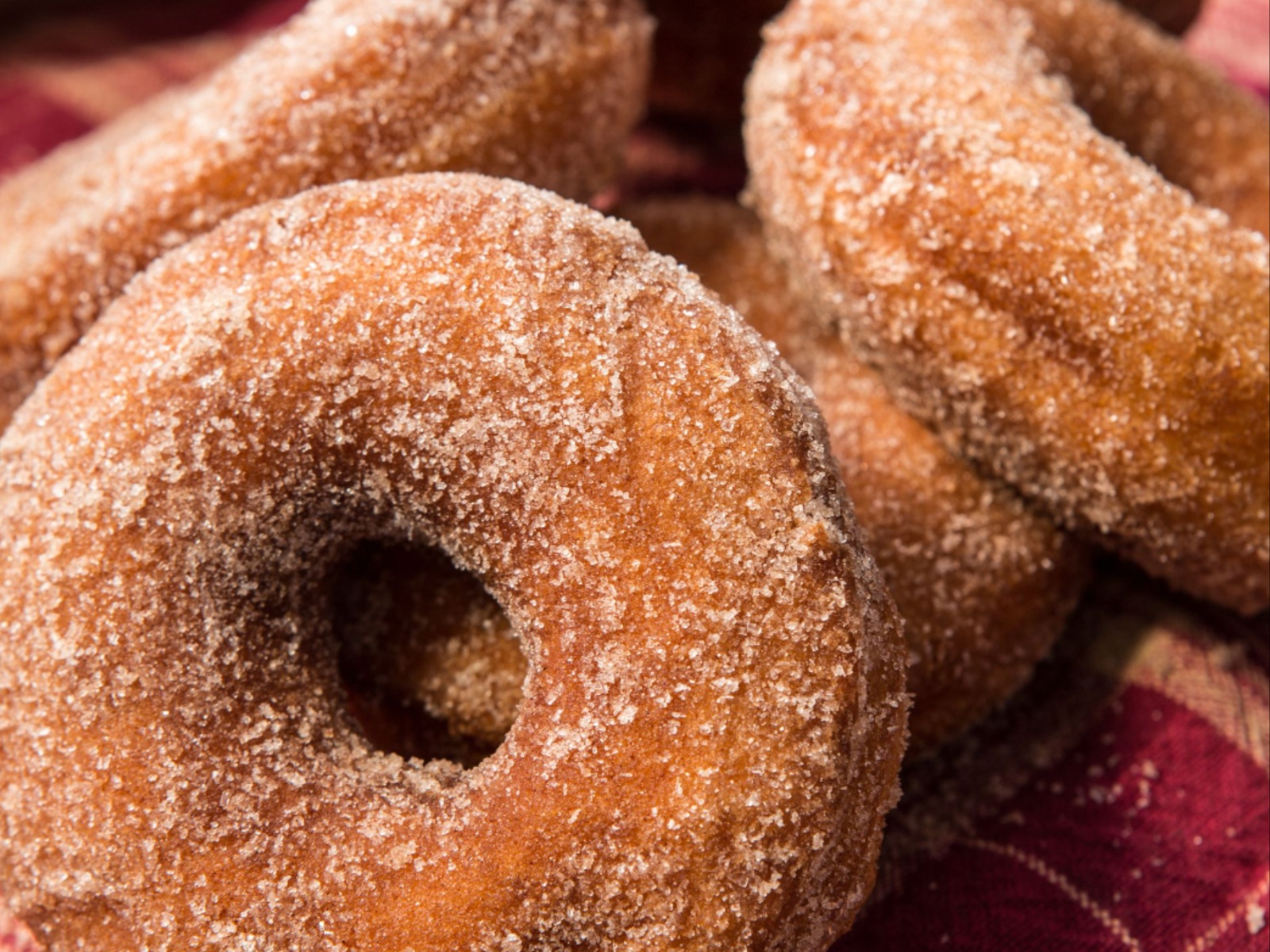 Fall Family Bike Ride
City of Milwaukee Bike Trails
city.milwaukee.gov
Enjoy the breathtaking views of the colors changing around Milwaukee on the bike trails! Take your whole family on a fall bike ride to experience the magic of the autumn season! Follow the Milwaukee area trails to experience autumn in the city through the Kinnickinnic River Trial, Beerline Trail, Oak Leaf Trail or the Hank Aaron State Trail. Refer to the bike trail guidelines to ensure a safe ride and click here to map your ride with the Low Stress Bike Map.
First Stage
325 W. Walnut St.
firststage.org
Take your family to the Milwaukee Youth Arts Center this fall to witness First Stage's thrilling performance of "The Forgotten Girl." Follow the story of Iris and her best friend, Daniel, when they come across a gravestone of a young girl. When strange things start to happen, Iris and Daniel must search for answers to solve their haunting problems. A ghost story perfect for ages 10 and older, "The Forgotten Girl" begin spooky season on stage on Oct. 20 through Nov. 12.
Halloween Family Fun Nights
N96W15791 County Line Rd, Menomonee Falls
facebook.com
The Menomonee Falls Historical Society at Old Falls Village Park invites you to their Halloween Family Fun Nights on Friday, Oct. 20 from 6-9 p.m. Treat your family to trick-or-treat, crafts, goodies, live entertainment, a marshmallow roast, a pumpkin for each child and more. Admission is $7 for adults and kids 3 and up, $3 for those ages 2 and under, and all the proceeds will go toward maintaining the historical park.
Hallowings Scary Fun in Gazebo Park
5602 Broad St.
giftofwings.com
Whether this is an old tradition or a new one - make this event a must-see for your family. Gift of Wings will host Hallowings Scary Fun in Gazebo Park in the Historic Downtown Greendale Village from Oct. 24 -29. Carve a FREE pumpkin and leave it on display through Halloween to watch it glow with the other 500 spook-tacular pumpkins. Dress to your Halloween best - there will be a costume contest after the Halloween parade on Sunday, Oct. 29 at 3:45 p.m. There will also be pumpkin bowling, gourd golf, music, delicious food and beverages, ice cream, free candy and so much more.
Honey Creek Orchard
8210 Pioneer Rd, Cedarburg
honeycreekorchardcedarburg.com
Have a happy harvest at Honey Creek Orchard this fall with your family! Plan your day at Honey Creek Orchard where you can choose pre-picked apples or look through their 2,500 apple trees with more than 75 varieties for your favorite apples. You can also pick your pumpkins, enjoy food items, visit the animals and walk through the Western Town buildings. Click here to view more information about hours and admission fees.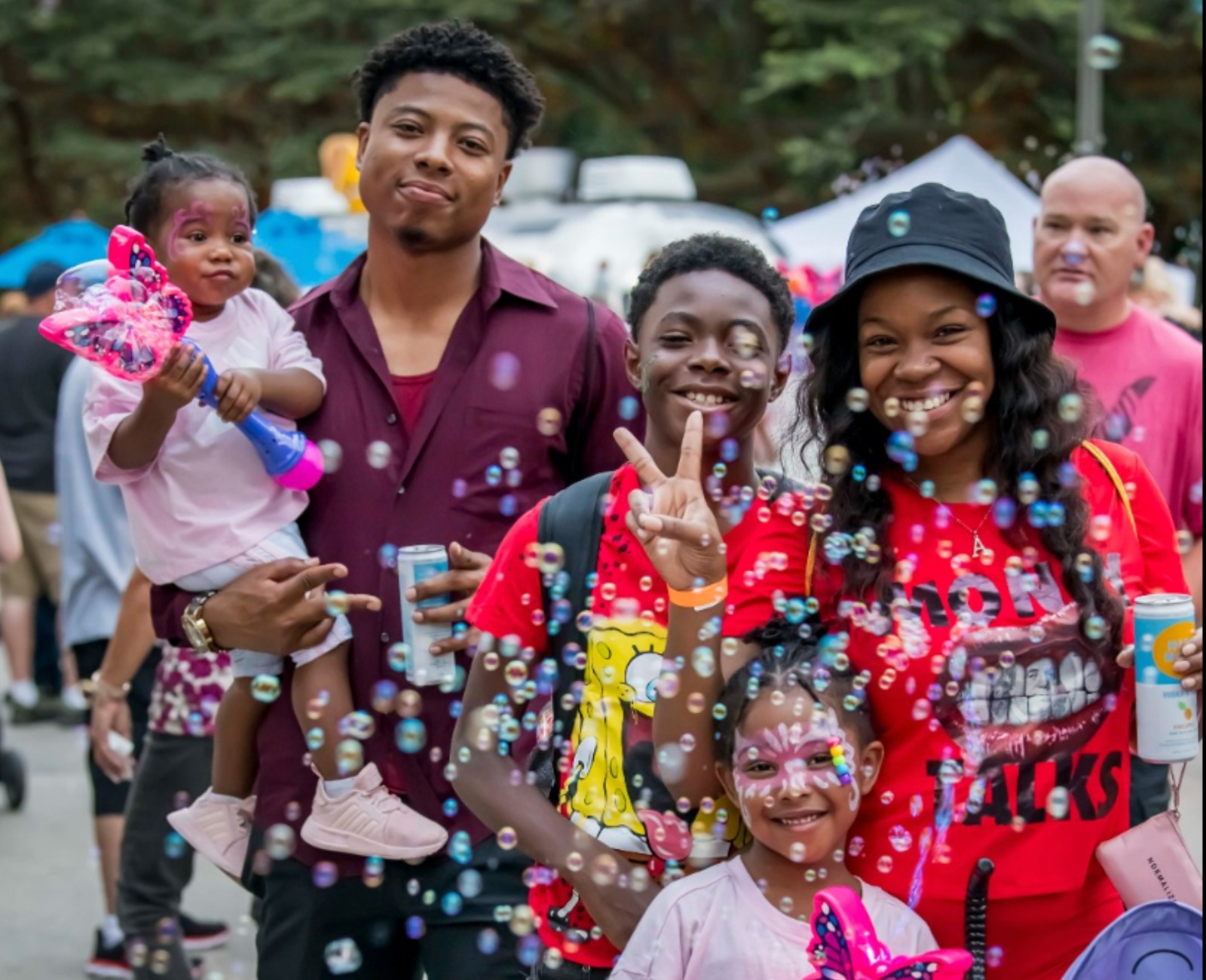 Jack O' Lantern Nights
2131 N. Main St, Racine
racinezoo.org
Light it up at the Racine Zoo for Jack-O'-Lantern Nights Thursday through Sunday from 6 to 10 p.m. until Sunday, Oct. 29. Witness over 1,000 jack-o'-lanterns light up the zoo as you walk through dedicated paths to view each display. There will also be other light displays throughout the route that complement the lanterns featured. Participate in the decorating contest, vote on your favorite decorated space and the winner will be announced toward the end of the event. Plus, there will be large pumpkin sculptures in the shape of different animals featured throughout the zoo. Admission is $10 per person while children 2 and younger are free.
Jellystone Park Camp-Resort
8425 WI-38, Caledonia
campjellystone.com
Summer vacation may be over – but why not take a fall vacation and head to Jellystone Park Camp-Resort in Caledonia! Enjoy the fall air, changing leaves, pumpkins and other fall outdoor decor! Choose whether you want to tent camp, bring your RV or enjoy a cabin. Your family will have access to amenities such as mini-golf courses, game rooms, wagon rides, activities and more! Start planning for this nearby escape today!
JJ's Pumpkins and Petting Zoo
W3334 WI-11, Elkhorn
facebook.com
Take the whole family to JJ's Pumpkins and Petting Zoo this fall to enjoy lots of seasonal fun filled with perfect family photo ops! Check out acres of family-friendly and affordable fun like kids games, plenty of pumpkins, hay rides, cute animals and goodies! Click here for more information.
Marcus Theatres
Several locations in the area
marcustheatres.com
Treat everyone to a family-friendly movie night at Marcus Theaters! Choose one of the locations near you and enjoy retro classics, new movies and more this fall season! "Paw Patrol: The Mighty Movie" speeds into theaters starting today – download one of the activity sheets, complete it and bring it in to receive complimentary popcorn for the movie! You can also treat the family to "Trick-or-Treat with Scoob!" Come in costume to trick-or-treat at the local theater, participate in Halloween crafts and activities, then see the screening of "Scoob!" on Oct. 28 and 29. Tickets are only $9, the doors open at 10:30 a.m. and "Scoob!" starts at 11:30 a.m.
Marcus Performing Arts Center
929 N. Water St.
marcuscenter.org
Make it a night at the Marcus Performing Arts Center this fall! Disney's "Aladdin" will land its magic flying carpet at the Marcus Performing Arts Center on Oct. 17-22, bringing a mystical adventure right in time for this mystical time of year. Purchase your tickets today to see a whole new world of comedy, love and rave-worthy on-stage stunts via this Broadway musical and Disney favorite.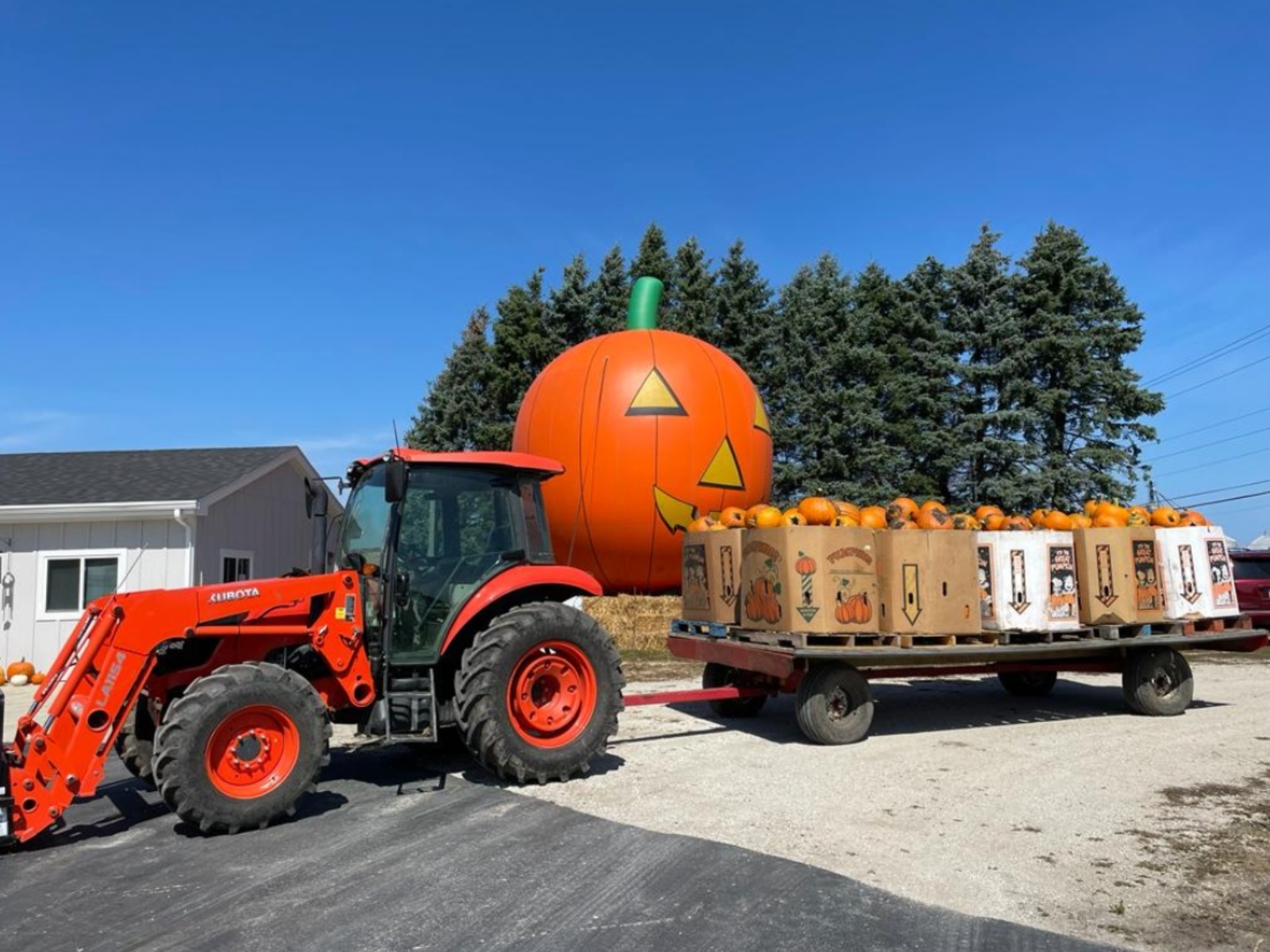 Milky Way Drive-In
7035 S. Ballpark Dr.
milkywaydrivein.com
Make your way to the Milky Way Drive-In this fall to see all your favorite spooky flicks! Pack up the car, purchase your tickets and park at the Ballpark Commons at The Rock Sports Complex in Franklin to see family-friendly spooky season favorites like "Hocus Pocus," "Hotel Transylvania: Transformania," "The Nightmare Before Christmas," "Ghostbusters" or "Monster House." Tickets are $35 per vehicle; click here for more details (and for info about their more adult-aimed horror showings in their scary movie slate).
Milwaukee Public Museum
800 W. Wells St.
mpm.edu
Take a walk through the Milwaukee Public Museum this fall with your family and explore The Puelicher Butterfly Vivarium, The Exploring Life on Earth exhibit, theater, the planetarium and more. Tickets can be reserved three weeks in advance and one week for Kohl's Thank You Thursday. Click here for more information on this Milwaukee educational and entertainment icon.
Peck & Bushel Organic Fruit Company
5454 County Rd Q, Colgate
peckandbushel.com
Bring your family to a family-owned and operated organic apple orchard 36 minutes outside of Milwaukee. Wander through the impeccable 80-acre orchard with 40,000 dwarf apple and fruit trees to visit. Peck & Bushel Organic Fruit Company is a certified organic farm – so enjoy picking your favorite apples or purchase a bag of pre-picked apples and taste the difference. Explore the farm and find plenty of spots to capture perfect fall family photos! (If you post your photos, share them with Peck & Bushel by using #peckandbushel and tag @peckandbushel on Facebook and Instagram!)
Pumpkin Decorating Brunch Fest
4606 N. Wilson Dr.
littlesproutsplaycafe.com
Have a "gourd" time with your family at Pumpkin Decorating Brunch Fest in Shorewood on Saturday, Oct. 21 from 9:30-11:00 a.m. Celebrate spooky season with scare-free fun like pumpkin decorating, then stick around for a large brunch spread of bagels, donuts, fruit, apple cider, mimosas and more. Take pictures with your pumpkin in front of the fall-themed photo backdrop so you've got a keepsake from your cute day! Click here to purchase your tickets today.
Swan's Pumpkin Farm
5930 Highway H, Franksville
thepumpkinfarm.com
You may recognize this pumpkin farm not by its acres of pumpkins, corn maze, sweet treats or produce but by the giant inflatable pumpkin that hangs out by the Swan's Pumpkin Farm sign. Swan's Pumpkin Farm offers spectacular pumpkins with delicious sweet treats to fulfill your sweet tooth. While there's plenty of fall fun to go around, Gordy's Pumpkin Run will not be happening this year – but it is expected to return next year! Celebrate this year's harvest by attending the Spooktacular 5K Run on Saturday, Oct. 28 at 9 a.m. Click here to register.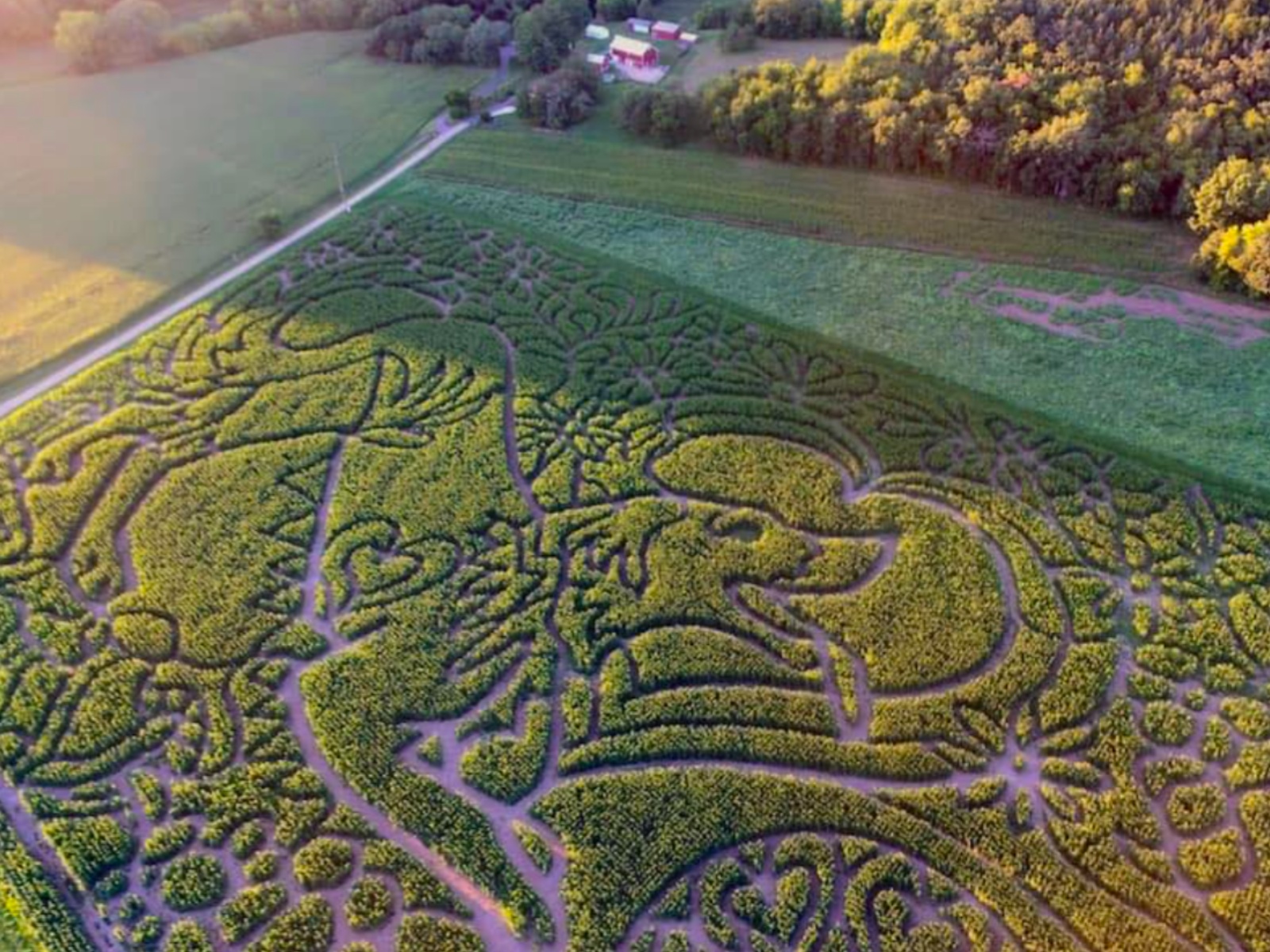 Third Ward Kid Trick or Treat Party
425 East Menomonee St.
eventbrite.com
Bring your little monsters to the Third Ward to trick-or-treat this fall! Dress your Halloween best and socialize with other families with little ones on Sunday, Oct. 15 at 4 p.m. Enjoy all sorts of Halloween fun, treats, costumes and an indoor trick-or-treat route. Click here to reserve your spot.
Treinen Farm Corn Maze and Pumpkin Patch
W12420 WI-60 Trunk, Lodi
treinenfarm.com
Are you ready for a real corn maze? Treinen Farm welcomes you and your family to take on a corn maze so massive and intricate, it may seem like an outdoor escape room or a wild social experiment. However you classify it, you'll have fun allowing your skills and strength to be tested during this challenging maze filled with secret locations and tricky trails. Will you find your way out? Then, once you escape, take a walk through the 18-acre pumpkin patch to find a pumpkin!
Courtney Bondar is an adventurous Multimedia Journalist at OnMilwaukee, covering all things Milwaukee. Born and raised in Greendale, WI, Courtney has a deep-rooted connection to her hometown and a strong desire to explore and showcase the vibrant city of Milwaukee.
You can often find Courtney all over Milwaukee, attending exciting events - documenting her experiences on her Instagram stories. Her genuine enthusiasm for her work shines through in her posts - as she strives to capture the beauty of the city and shares it with her followers.
Courtney's passion for writing is evident in her engaging and heartfelt articles. While she covers a wide range of topics, she particularly enjoys delving into the intricacies of dating culture and the art of mixology. Her insightful and thought-provoking pieces offer a unique perspective on these subjects, captivating readers with her authenticity and wit.
After dedicating herself as an intern at OnMilwaukee, Courtney's hard work and dedication paid off when she earned her well-deserved diploma. Now, as OnMilwaukee's first full-time multimedia journalist, she is fully committed to continuing her journey - bringing her distinctive voice and storytelling skills to the forefront.