Within the course of three hours, I had three different people talk to me about the remaining two weeks of the year. Each offered different opinions about the mood. One mentioned scrambling to finish year-end transactions, another said it is a wasted time when it's difficult to get people to focus and one thought it was just plain filled with fun.
It got me thinking about my favorite day of each month. It's personal and subjective. Not surprisingly, if you know me, some of my choices may surprise you.
I'm not talking about contrived national or international days like Maple Syrup Day or Parallel Parking Day. I mean the day that I look forward to every month.
January
That would be New Year's Day. Leisurely waking up and giving very little thought beyond whether to include the apostrophe in anything I write, I love the idea of no pressure and a fresh start.
February
There are many choices – including my wife's birthday, Valentine's Day and the commemoration of the day in February 2016 when I first started drinking bourbon. This, however, is a no brainer, one day that encapsulates many of my favorite things: football, TV, food and fun. That'd be Super Bowl Sunday.
March
A tough month in Wisconsin, one when we start truly wondering if sunshine actually exists. A good month for vacationing – but it also has St. Patrick's Day, which brings back both good and bad memories. My choice, however, would be the first full day of March Madness. And a special shout out (also known as "please invite me again") to Associated Bank and Dennis Klein for the great parties they each host every year.
April
It would be easy to say my birthday, but it is not my favorite. Rather, April has THE DAY that I look forward to all year: the Brewers home opener. And I've seen a lot of them (birthdays and openers).
Slight problem with this choice: In 2019, the Brewers opener falls in March. Guess I'll have to celebrate my birthday.
May
I am going with the Kentucky Derby. I've never gone to one, I don't wear silly hats and mint juleps don't interest me. But I can feel summer coming when I pause for those exciting few minutes.
June
Another tough one. June has my wedding anniversary and the first day of Summerfest (although the other 10 days of Summerfest in Milwaukee are pretty darn good too). So my favorite day of this month is Father's Day, the one day of the year where I have veto power over doing something I don't want to do.
July
Easy: The Fourth of July is not only a fun holiday but has true meaning that touches me. Every year – and I mean every year – I wake up on the fourth and read the Declaration of Independence. I highly recommend it. It reads like a movie and is a strong reminder of the importance of our freedom.
August
Also a very easy choice in a month filled with frivolity: The Wisconsin State Fair Sporkies, the awards for the best new food at the fair. Usually a pretty deserved nap is included at some point of that day.
September
This is one of the nicest weather months in Milwaukee, and there's lots to do. I'm picking Labor Day. Somehow that three-day break feels really good after a hectic summer.
October
This is a tough one for me. I'm not a big fan of Halloween. As a kid I was, but as an adult, I can take it or leave it. Given my strong desire to dress for comfort, if Carhartt or Kirkland made costumes, maybe I could enjoy it. I am going to say Sweetest Day, because my wife doesn't really believe in it or expect anything, so when I give her some little thing, I get huge points.
November
Another easy one. Gotta be Thanksgiving. Again, food and football. Nuff said.
December
I'm a big fan of Dec. 24. The look on the faces of our kids – at every age! Plus, the credit card bills don't come until next month.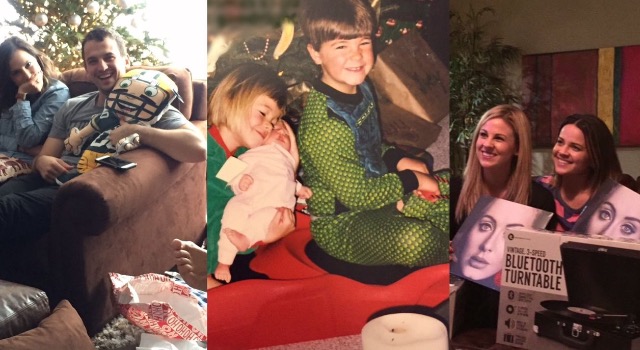 Steve Palec, the host of WKLH's "Rock and Roll Roots" wrote a letter to every radio station in town when he was a sophomore in high school. He offered to sweep floors.

Two responses came back, including one janitor position. Steve took the other: the opportunity to hang out at WUWM.

After that, he worked at WAUK, then WQFM, then WZUU, then back to WQFM ... and finally worked afternoons at WKLH for a little while.

"I gave up Eddie Money to earn money in 1986," says Steve, who eventually entered the world of commercial real estate.

"But 23 years ago WKLH offered me the chance to wake up early every Sunday morning," he says. "I mean every Sunday morning. I mean like 5:30 am. I mean no matter what I did on Saturday night. Live every Sunday morning. I love it."