This content is in partnership with First Federal of Wisconsin.
The Mitchell Street State Bank has been helping immigrants with financial services since 1907 and though the countries of origin have changed in the near South Side neighborhood over the decades – as has the ownership of the bank – the commitment to the community hasn't.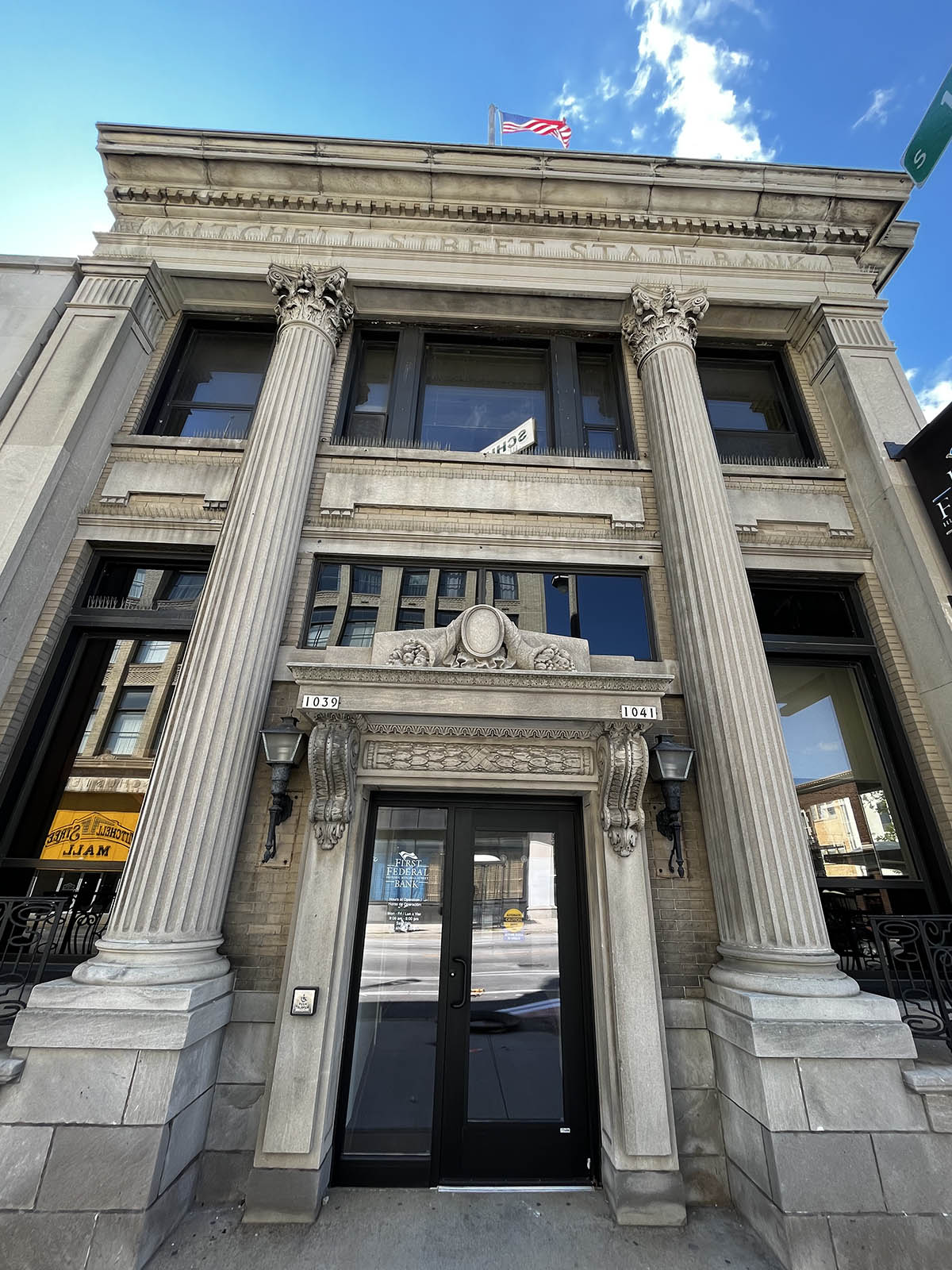 "The same family owned it for generations," says Ed Schaefer – president and CEO of First Federal Bank of Wisconsin, which recently bought the Mitchell Street bank – "and the bank was just too small to compete, but the family wanted to keep it a community bank.
"That's what we do, so we made the commitment."
As a complete refresh of the bank's 1916 home – a Neoclassical gem at 1039-41 W. Mitchell St. designed by Herbst and Hufschmidt – wraps up, First Federal will host a ribbon cutting event on Wednesday, Sept. 28, from 11 a.m. until 1 p.m.
La GranD Radio will broadcast live, Schaefer will speak, Cafe Corazon will give out free tacos and the Milwaukee County Historical Society will present a plaque. There will also be giveaways and more.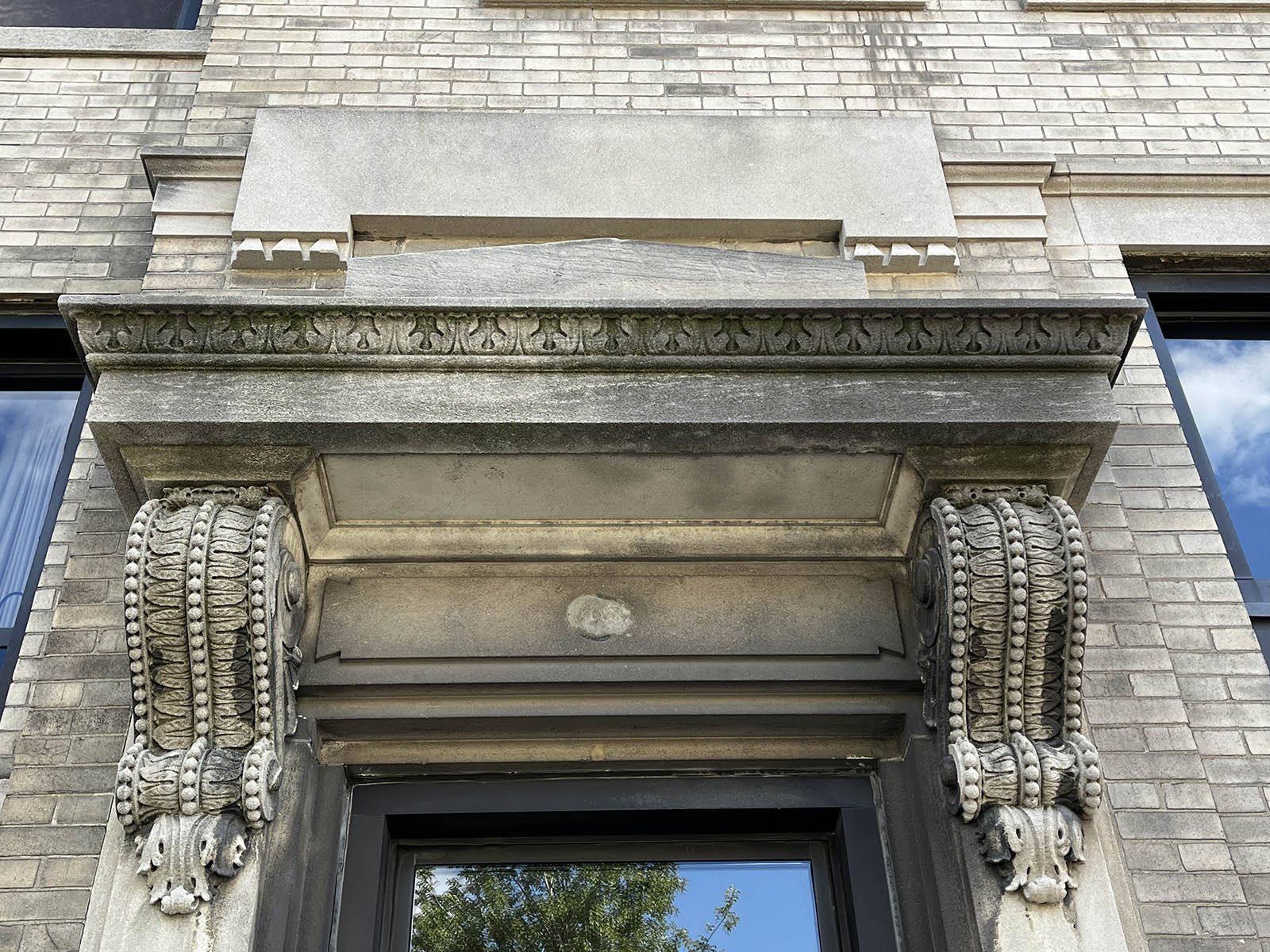 "(Mitchell) had an office in New Berlin, which tied in very nicely," Schaefer continues. "One of our bigger branches is at the corner of Greenfield and Moorland and so we just consolidated that branch and put the investment here because it's just a really great community.
"We've got board members who were and are involved in United Community Center. I'm on the advisory board at La Casa de Esperanza.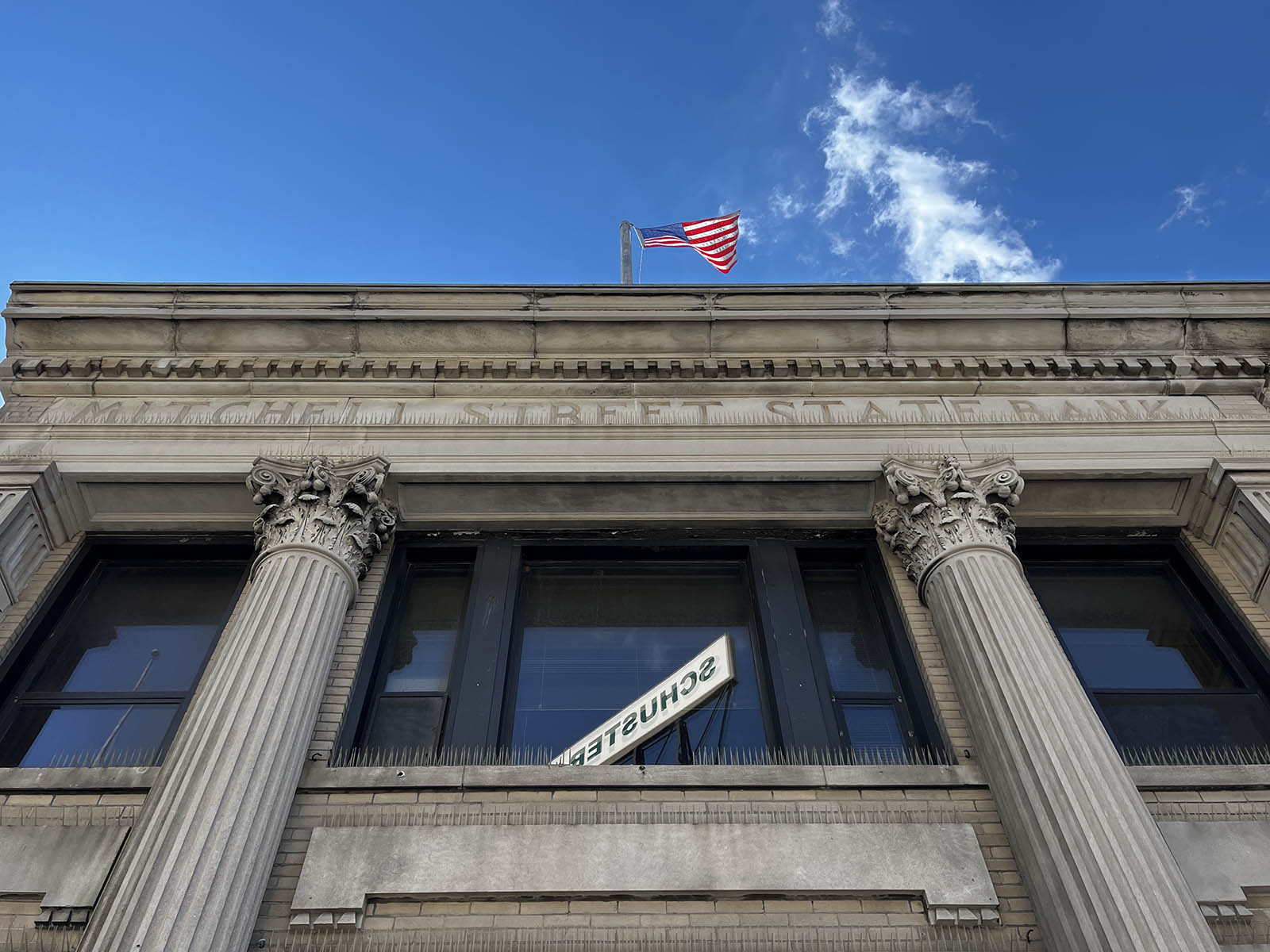 "We've put a significant investment in these two facilities (there's a separate drive-through branch across the parking lot) as part of what we hope is the revitalization because there's a lot of cool (stuff) here ... Lopez Bakery (across the street) is an institution, Bryant's on a date night to get an ice cream drink, El Local right over there is a great a place for Mexican food as there is."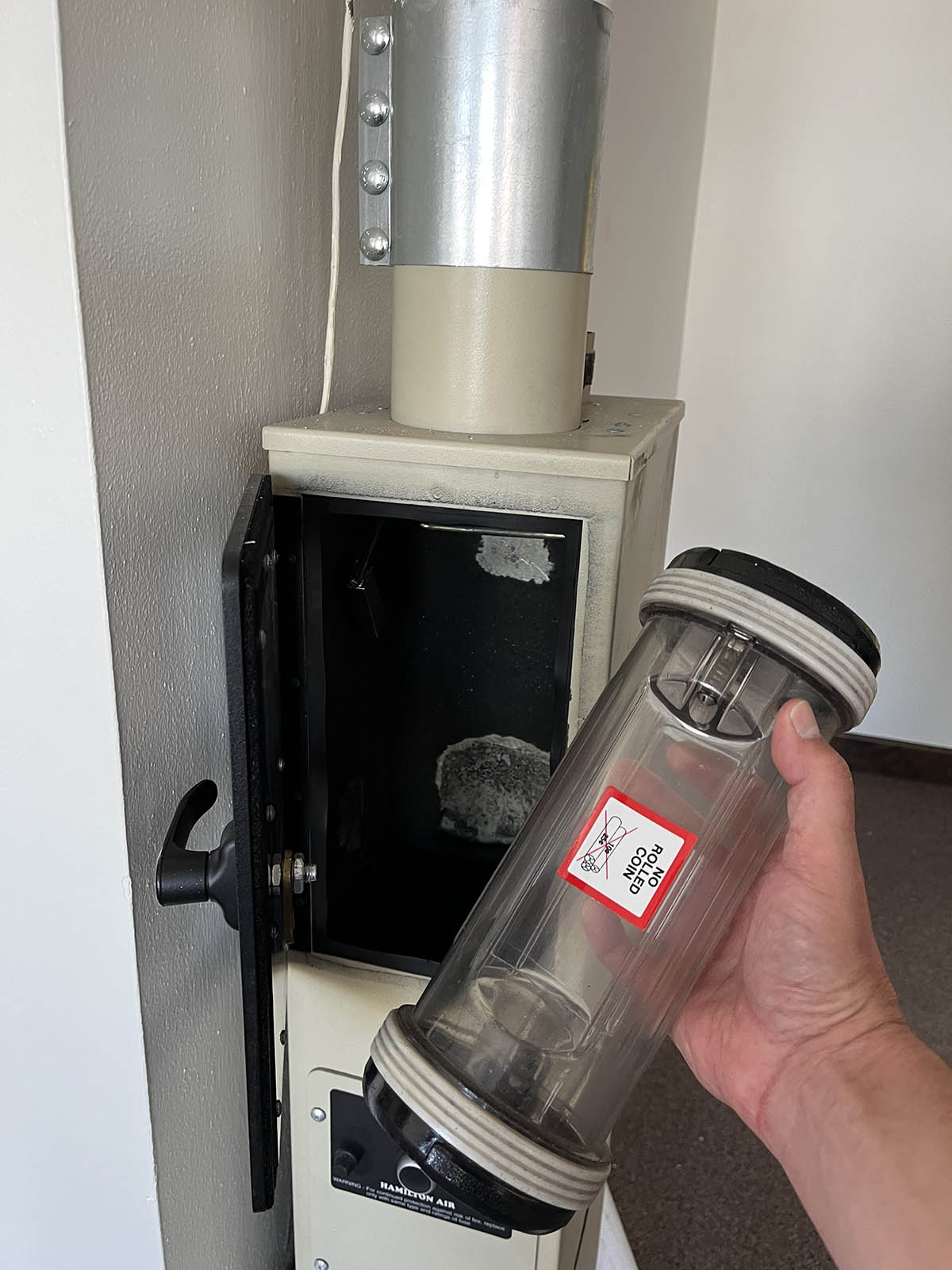 In some of its now vacant office space in an adjacent 1986 addition, First Federal will offer financial literacy classes for neighborhood residents and the entire second floor of the 1916 building is being given to Lutheran Social Services for use as rent-free office space.
"That's part of being in the community," says Schaefer, as we stand outside in the shadow of the old Schuster's building on 11th and Mitchell, where the banker's grandfather made a career as an executive.
"It's maintaining the history and being a part of that going forward."
A little history
In September 1906, the Milwaukee Journal reported, "The Mitchell Street State Bank is the name of the new financial institution organized by South Side Poles and others, and which will have offices in a field that had not been invaded until the German-American bank a few days ago started a branch there.
"One of the principal stockholders is Valentine Zimmermann, the clothier. A meeting will be held in a few days to elect officers and select a cashier. The capital is $100,000."
That was the dawn of the bank that would have its first home on the northeast corner of 7th and Mitchell in an 1892 building designed by Howland Russel. That building still stands.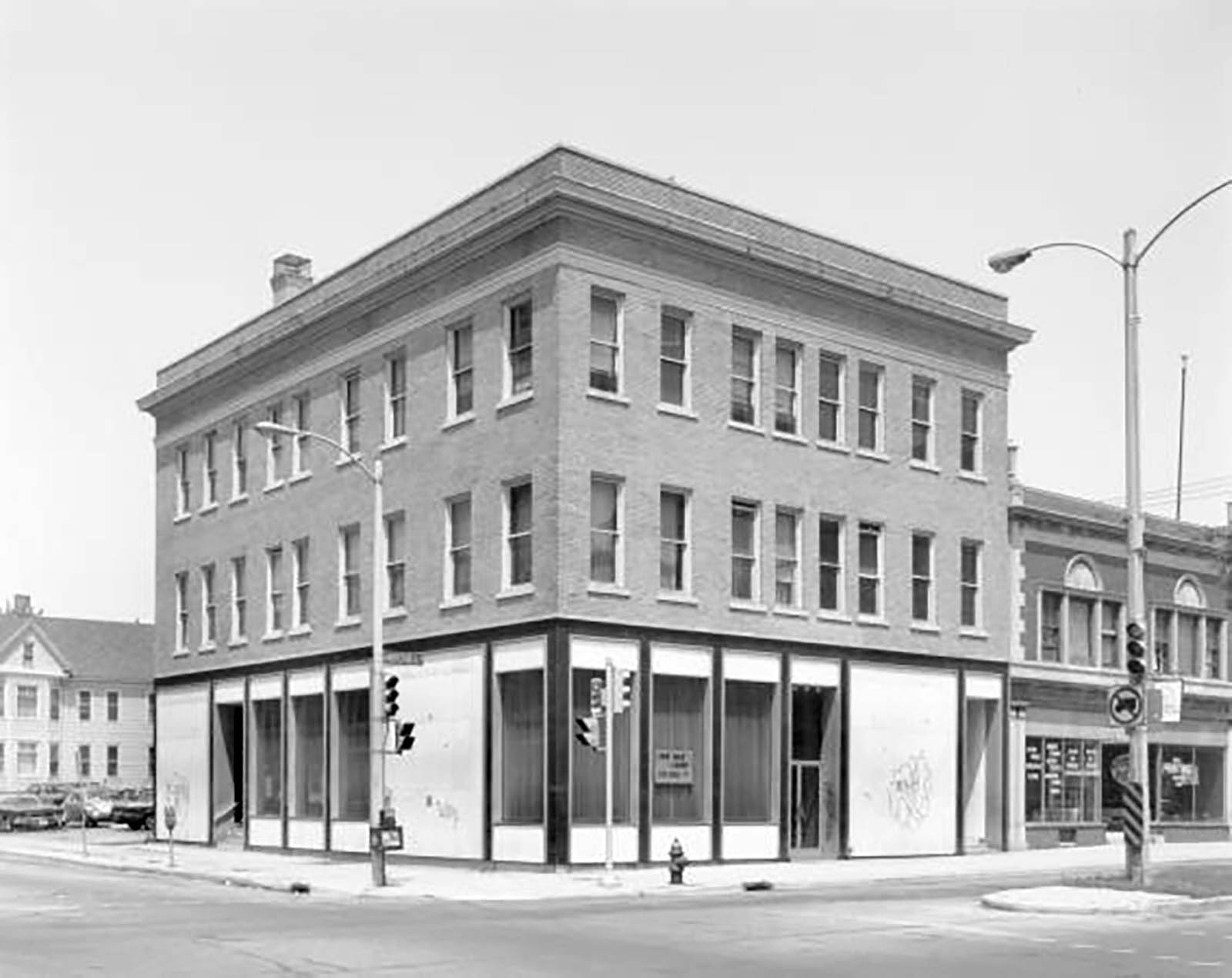 The respected Zimmermann – whose eponymous father was a well-known Milwaukee clothing merchant – served as president until retiring in 1910. His election in 1907 was newsworthy enough that in 1917, the Sentinel marked its 10th anniversary, despite the fact that Val Jr. hadn't served in the role in nearly a decade.
But it was one of the bank's earliest board members who would come to play an outsize role in its future.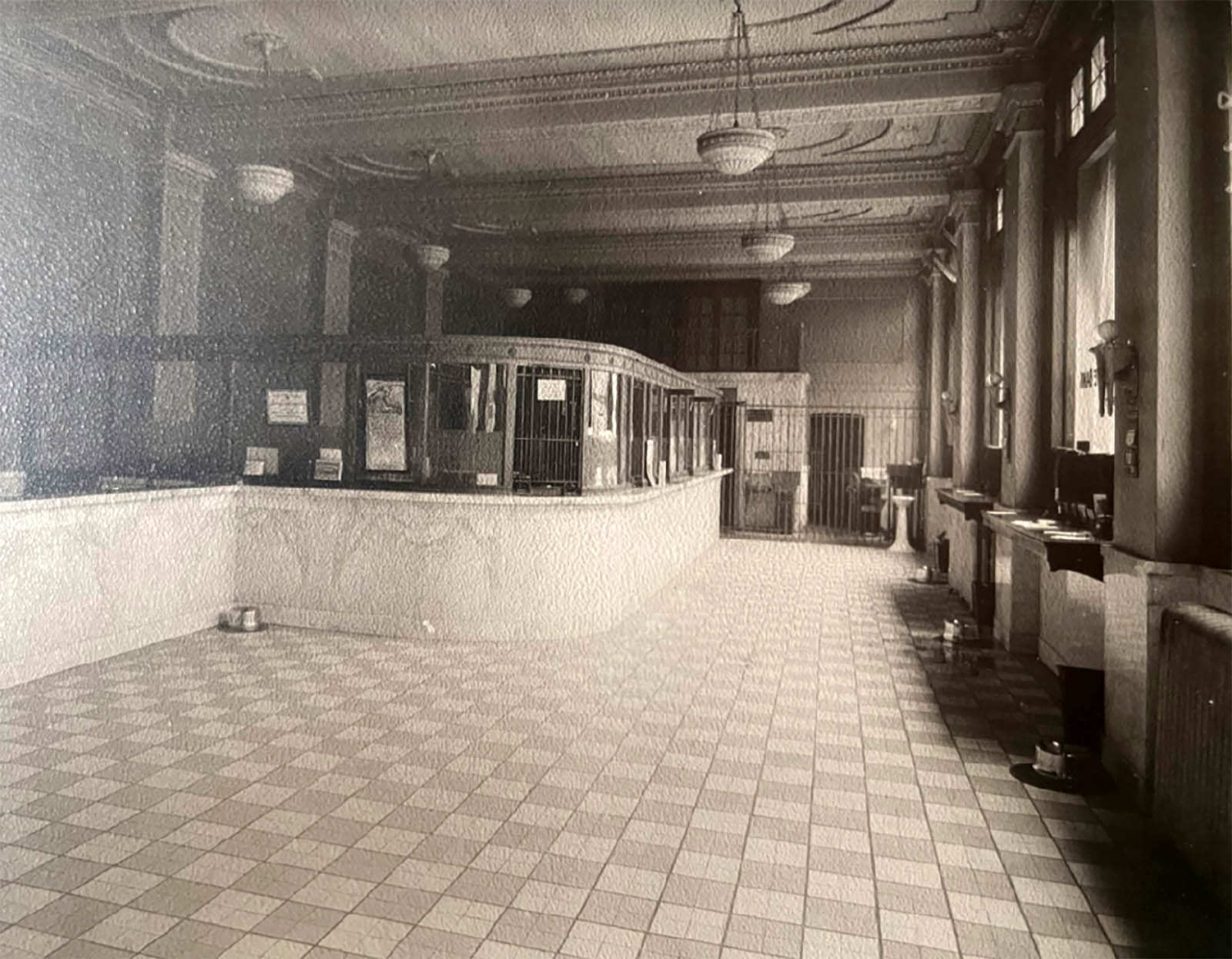 John M. Schneider was born in Bavaria, Germany in 1864 and immigrated to the U.S. in 1883 where he spent the first 10 years making casting molds. In 1893, Schneider started working in real estate, setting up the J.M. Schneider Land Co., as well as in insurance and steamship ticket sales, which was always a busy trade in immigrant neighborhoods like the heavily German and Polish South Side.
Two years later, Schneider got into the loan business and in 1901 he organized the South Side Mutual Loan and Building Association. In 1902 he became secretary and treasurer of the the Grove Land Co., which built an average of 40 homes each year and sold them on the installment plan, which allowed many working class families to purchase their first homes.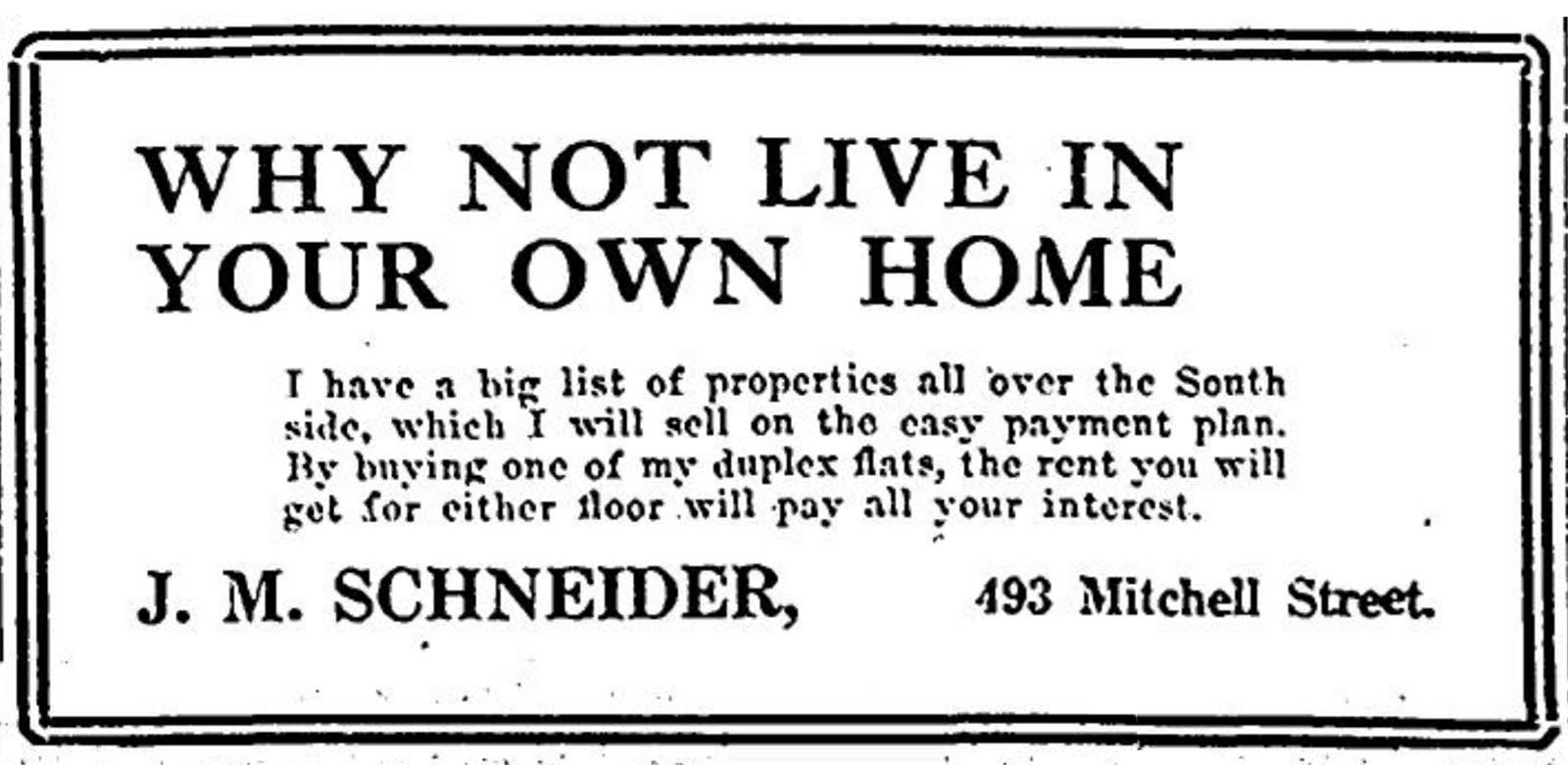 In 1908, Mayor David Rose appointed Schneider alderman to fill a vacancy.
Though J.T. Johnson was the bank president in 1916 when the new (and current) building was announced, Schneider was a director.
"The new home of the Mitchell Street State Bank, when completed, will be a modern bank and office building in the Corinthian design," the Sentinel wrote on Sept. 9, 1916. "The building will be of concrete, 30x140 feet, and will cost $50,000. It will be two stories high.
"The interior will be finished with imported marble and mahogany, with tile floors. The bank will have burglar proof Crome steel vaults. One pair of doors weighs 10 tons. The architects are Herbst and Hufschmidt."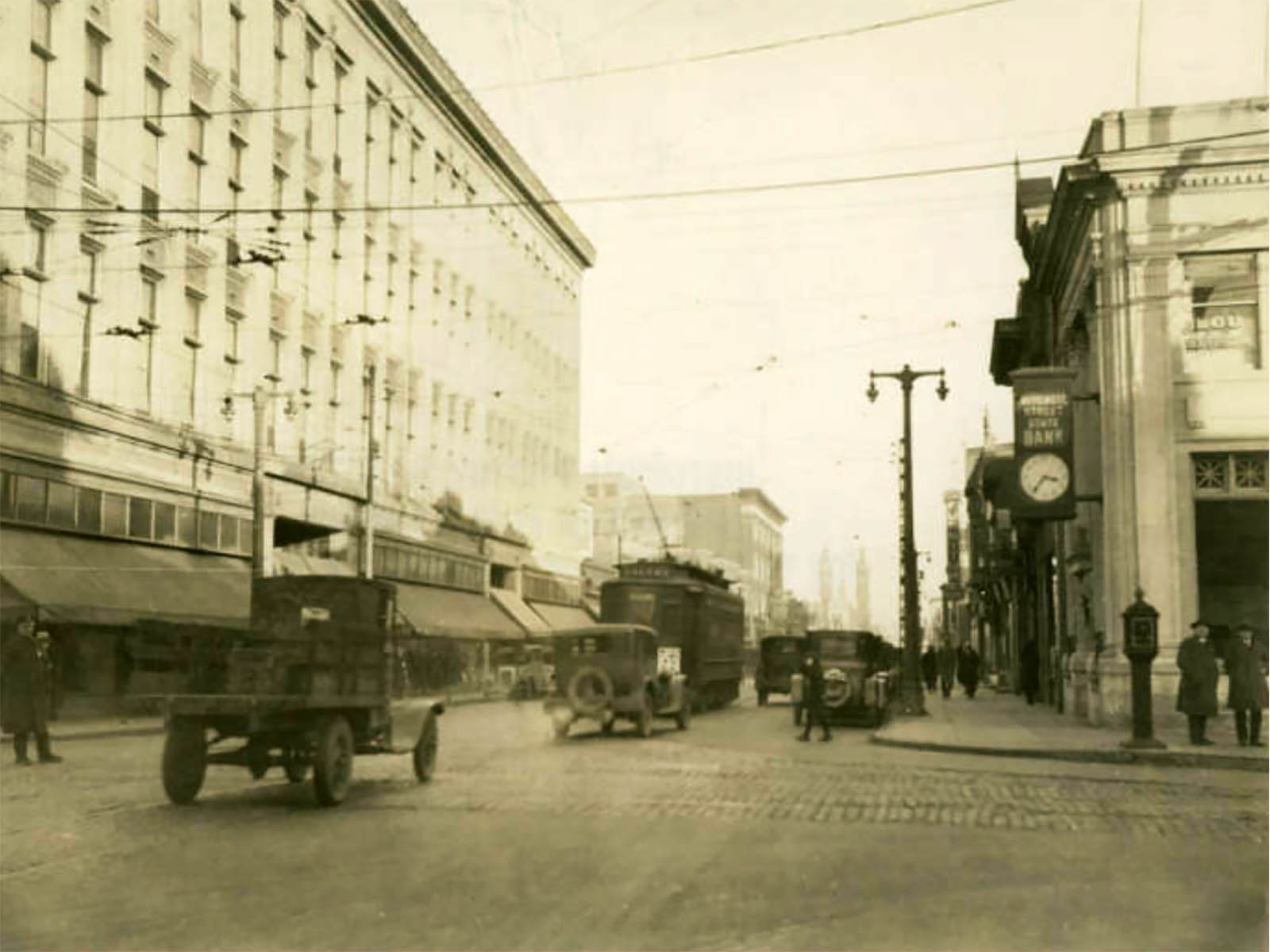 The architects may have been suggested by Schneider's fellow bank director, furniture dealer Albert P. Kunzelmann, who had tapped the design team in 1914 to draw his beautiful home on 8th and Lapham.
One of the two lots upon which that house was erected was purchased from Schneider.
William G. Herbst was born in Milwaukee in 1885 and lived for many years at 910 W. Lapham Blvd. After graduating from South Division High School, Herbst attended Chicago's Armour Institute of Technology. Finishing in 1903, he began working for the American Appraisal Company, assessing manufacturing facilities in 14 states over the next two years.
In 1905, he began working for Kirchhoff & Rose, Schlitz's preferred architects. Six years later, he opened his own practice on 6th and Mitchell in the new Juneau Theater Building. The following year, he partnered with William F. Hufschmidt and they moved to a bigger office in the Caswell Building on Wisconsin Avenue.
Much of the duo's work was on the South and West Sides of town in a variety of styles. When Hufschmidt died in 1918, Herbst formed a new partnership with Edwin C. Kuenzli and among their most notable work is the Marquette High School building.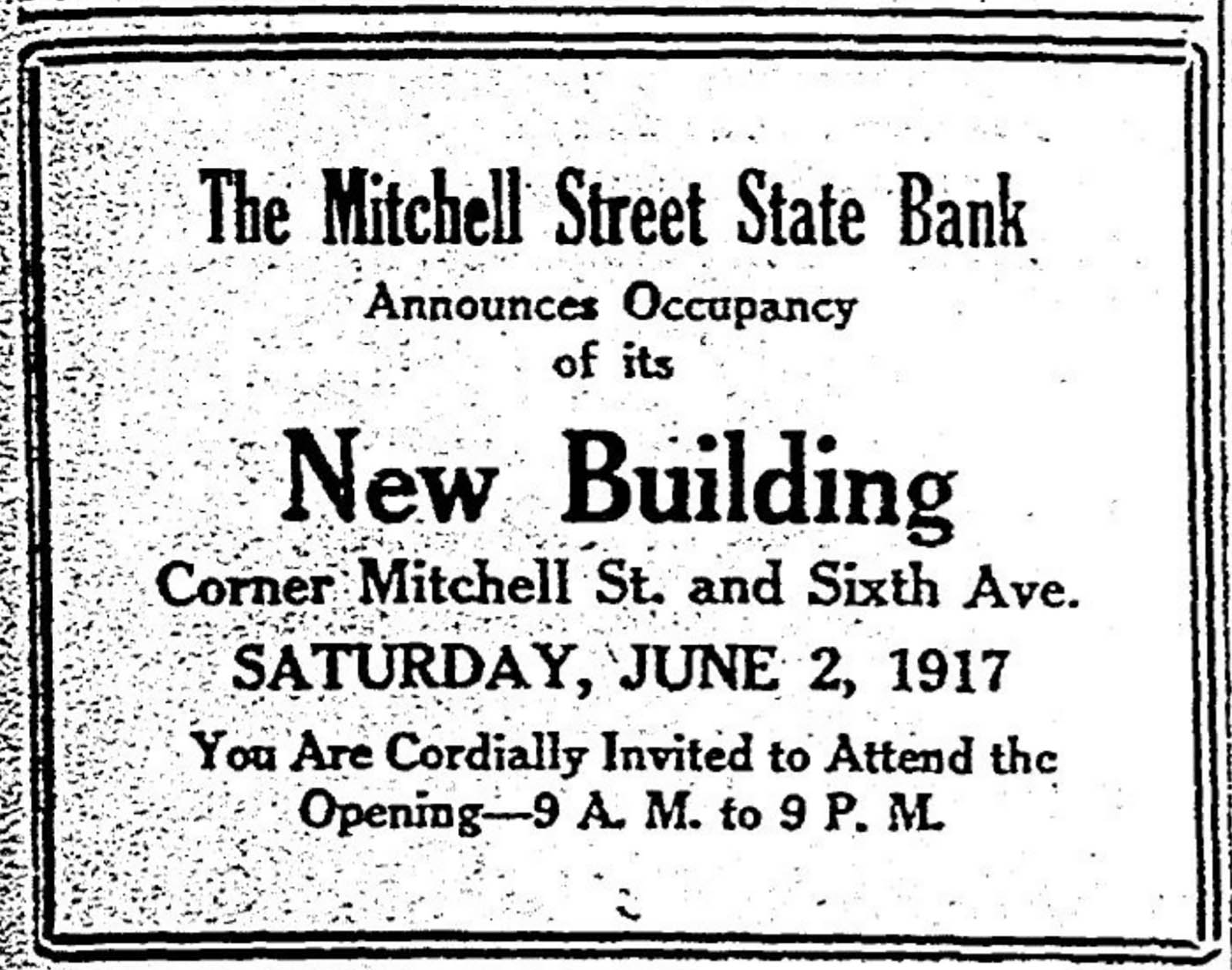 When Kuenzli retired in 1942, Herbst (who died Nov. 8, 1959 at the age of 74) brought in his son Roger, who continued the business until 1992 at which point it was one of the city's most enduring architectural studios.
The Mitchell Street State Bank building was completed by spring and officially opened with a special day-long event on Saturday, June 2, 1917.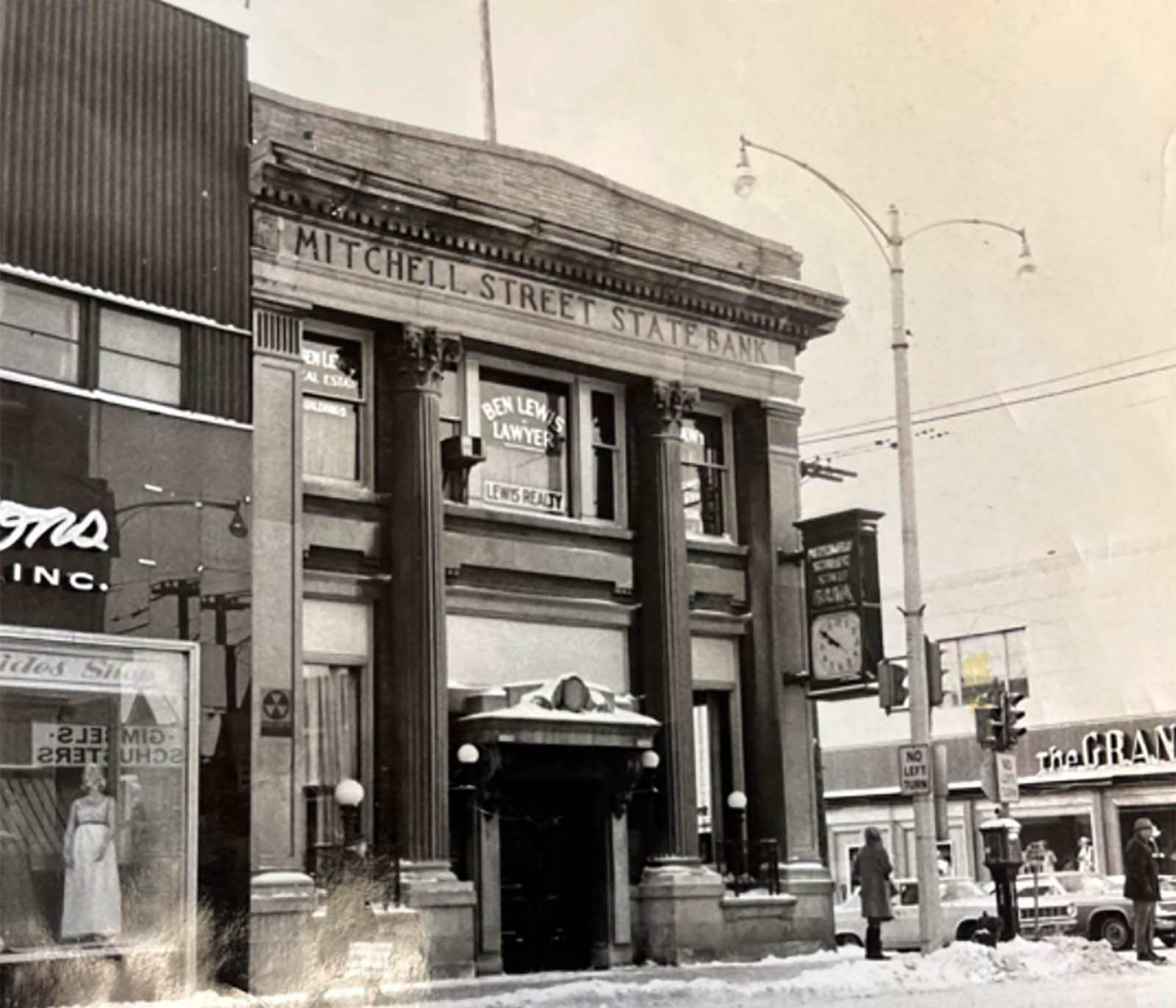 By the time Schneider died in 1938, at the age of 73, he had served as president of the Mitchell Street State Bank for a number of years, retiring not long before his passing.
But his legacy would endure because his family's involvement in the bank would continue – via John Schneider, who was a director of the bank for 40 years, and Howard Schneider, who served as chairman of the board from 1979 until 1994, among others – until First Federal bought the bank in 2021.
Founded in 1922 in Waukesha, First Federal Bank of Wisconsin has branches around the Milwaukee area.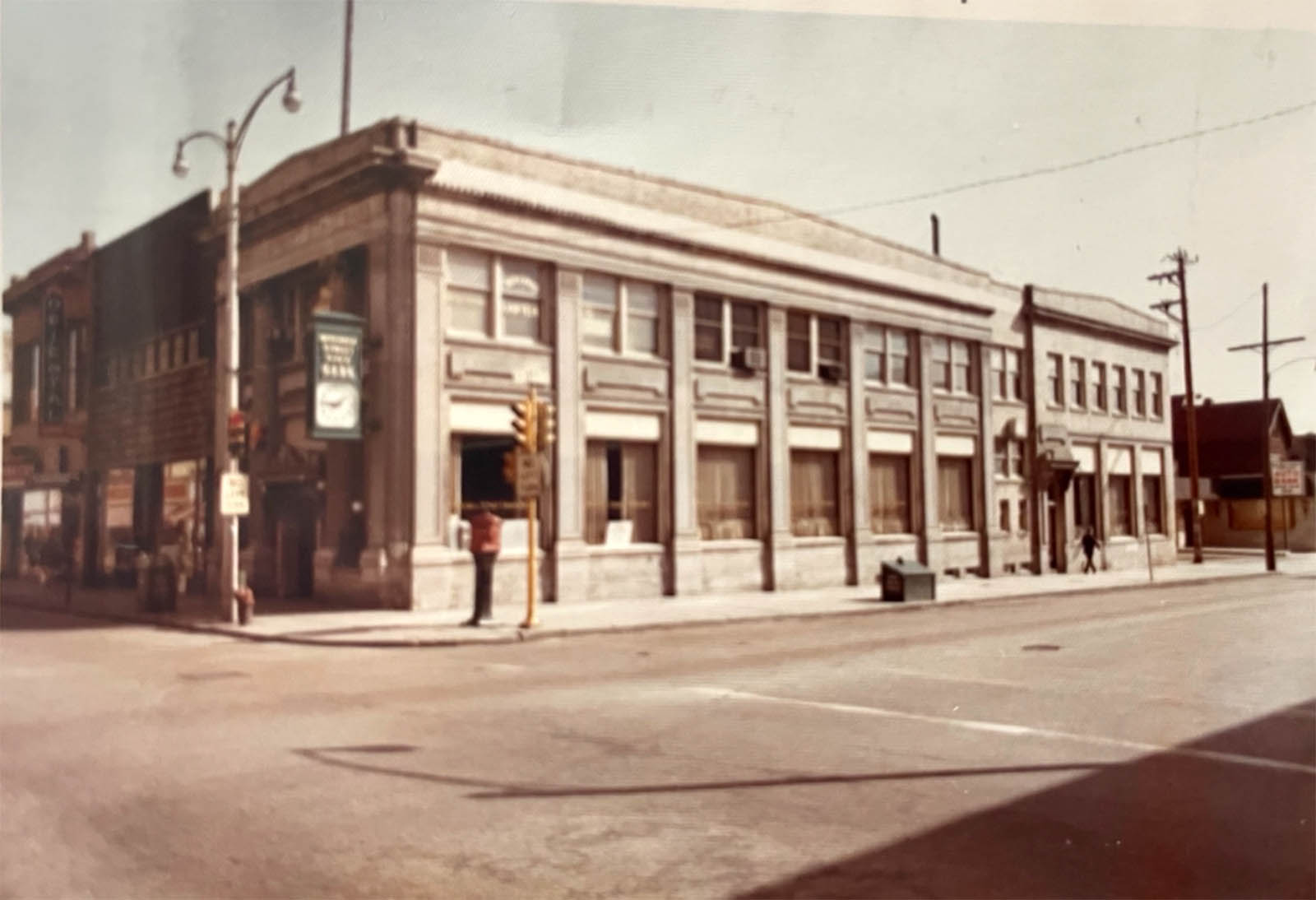 In July 2020, it announced that it was taking over Mitchell's $44 million in customer deposits and $17 million in loans.
"The acquisition will provide us with core deposits to fund our continued growth," Schaefer said in that announcement.
"Our intention is to grow our franchise through organic growth and, if opportunities arise, acquisitions. We believe that the acquisition of Mitchell Bank is a nice first step in the execution of our business objectives."
The building today
When I stopped over, Schaefer showed me around the 1916 building and its 1986 addition to the east, as well as the drive-through branch out back.
"Some banks, it's called the Community Reinvestment Act, just build banks in markets and that's it," he says. "We're very involved. We can make quick decisions (because of our size) and we reinvest in our community."
First Federal has completely overhauled the main entrance, has painted, replaced electrical and other systems, and is purchasing all new furniture.
"I love this building," Schaefer says. "When you looked at this place before, you'd go, 'Oh my God, who wants to work here?'
"Well, now, all my employees want to work here."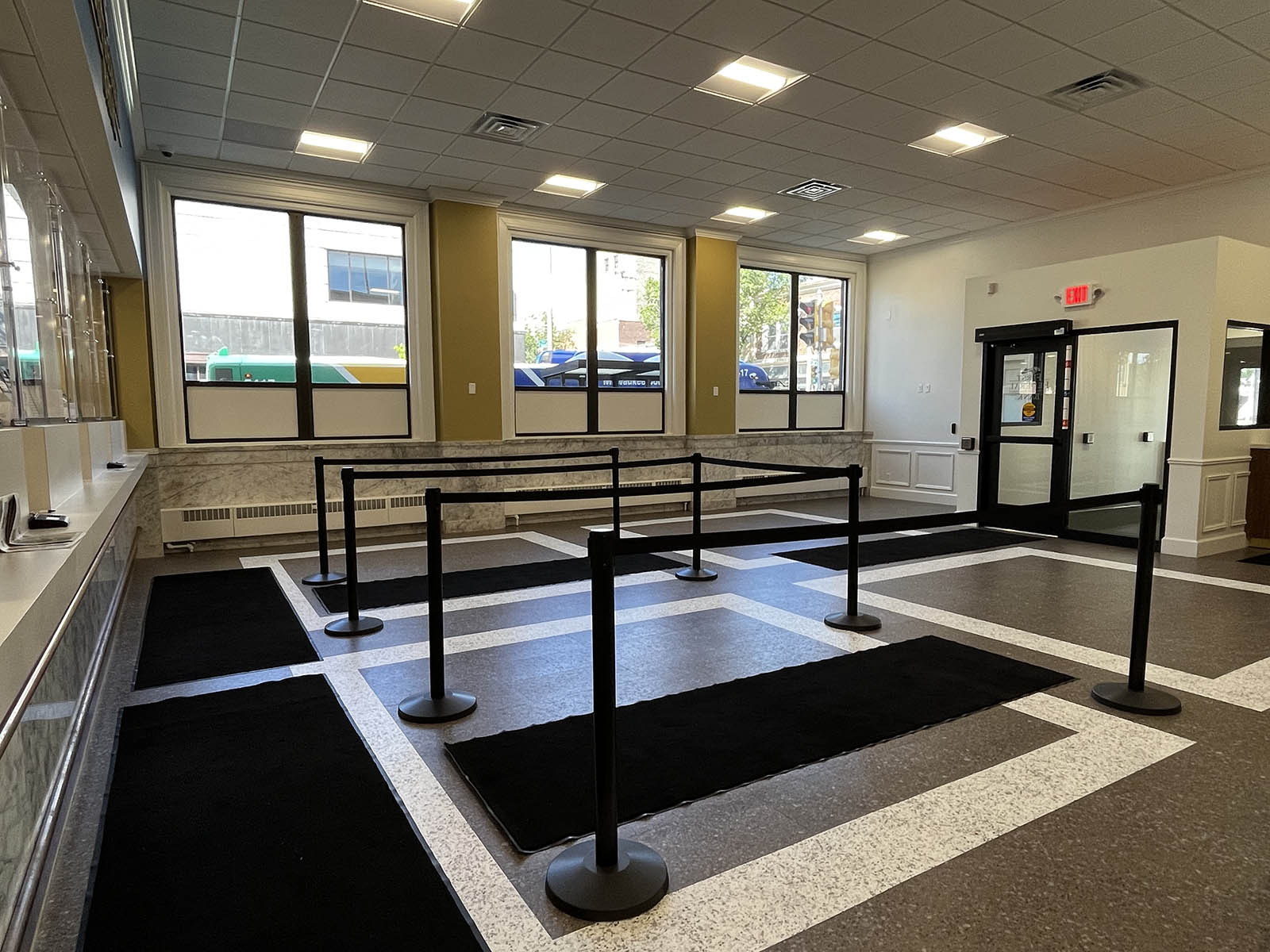 The largest office in the addition will be the new First Federal board room.
"I'm pulling it out Brookfield and putting it here," Schaefer says, adding that he expects the board will rotate meetings at all the branches over time.
In the original building, where the tellers are located, there are terrazzo floors and some marble details.
Through the windows, you can see the impressive vault.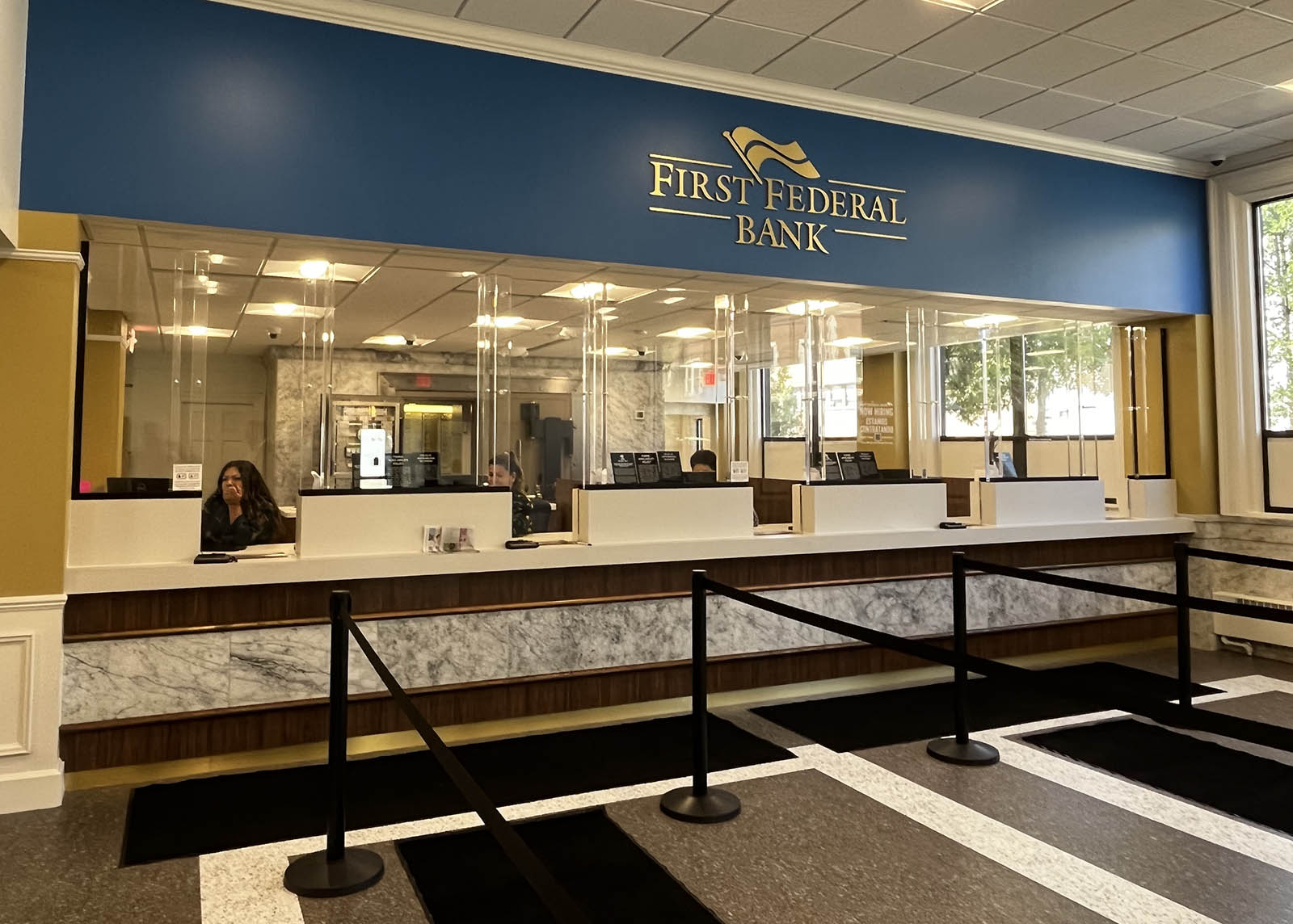 "It's a beautiful vault back there," Schaefer enthuses. "We said, 'Let's just open it up so people can see the beauty'."
Sadly – and quite commonly – the ornate ceiling, which still survives, needed too much work for now and remains masked by a dropped ceiling.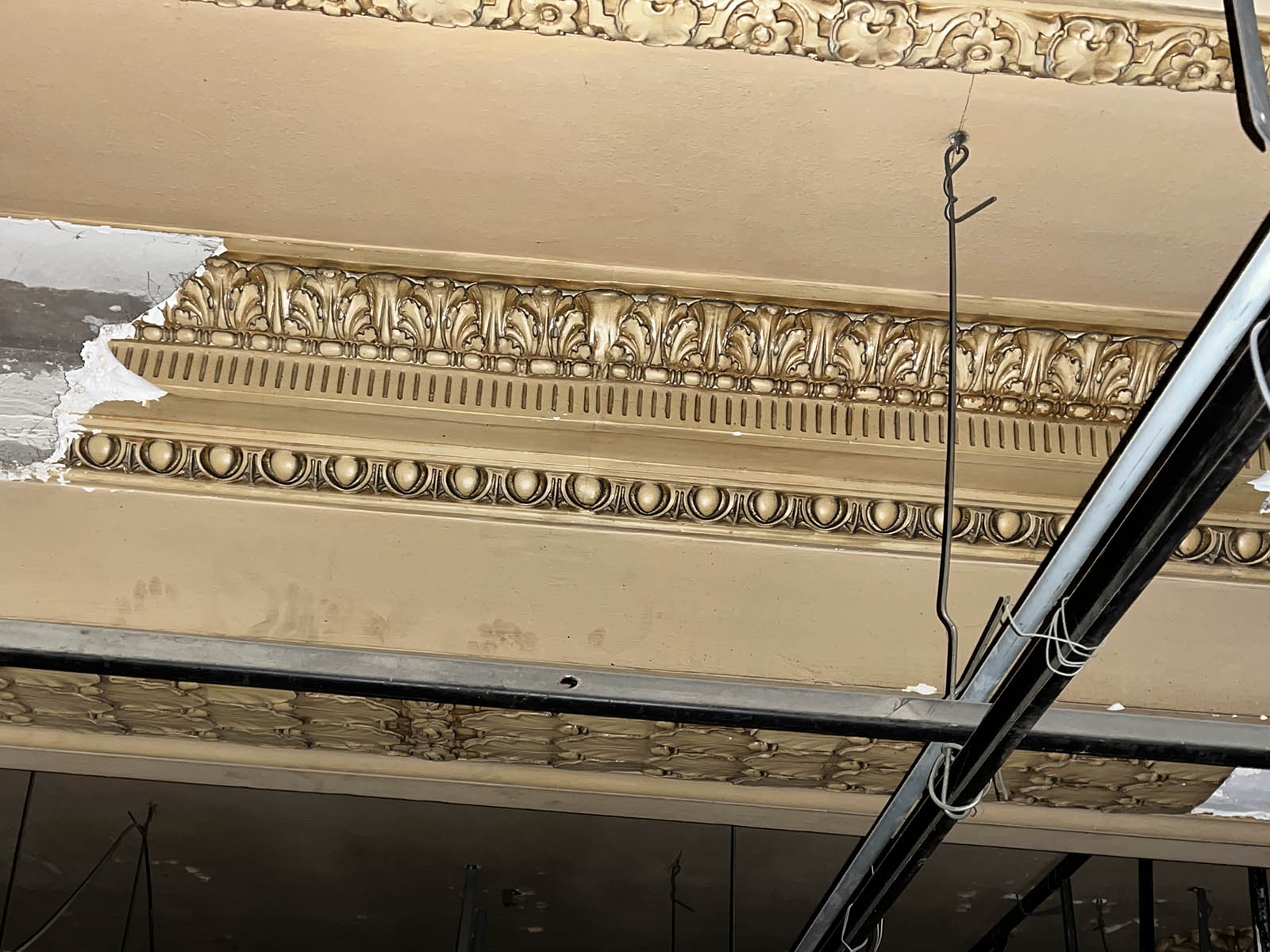 In the basement we see where tons of paper documents were once stored. Now, says Schaefer, it pretty much all fits on a hard drive you can hold in the palm of your hand, and so the space is mostly empty.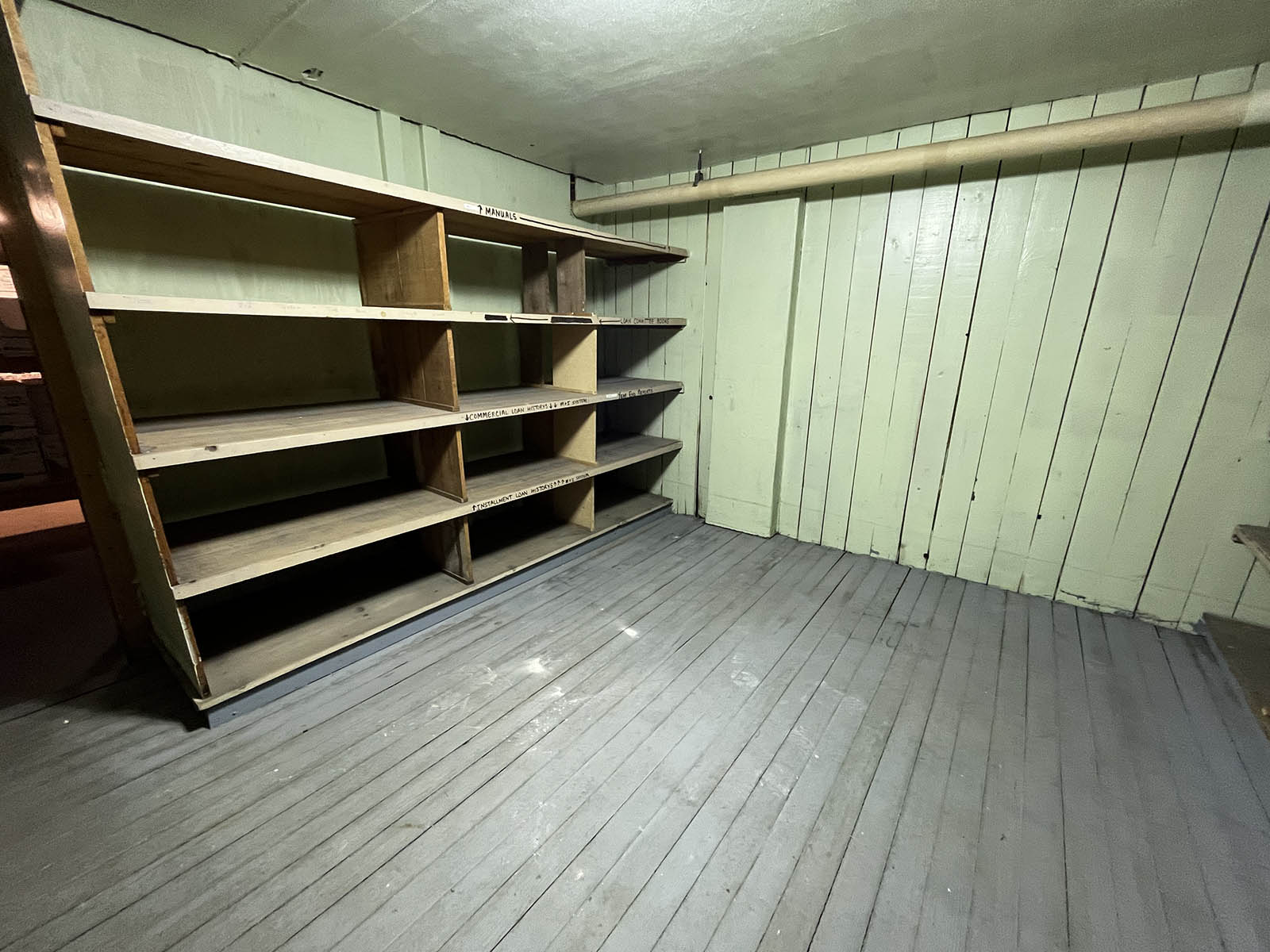 We also go to the second floor where Lutheran Social Services will soon begin to redecorate and furnish its offices, and where in the past the bank rented offices to lawyers and others.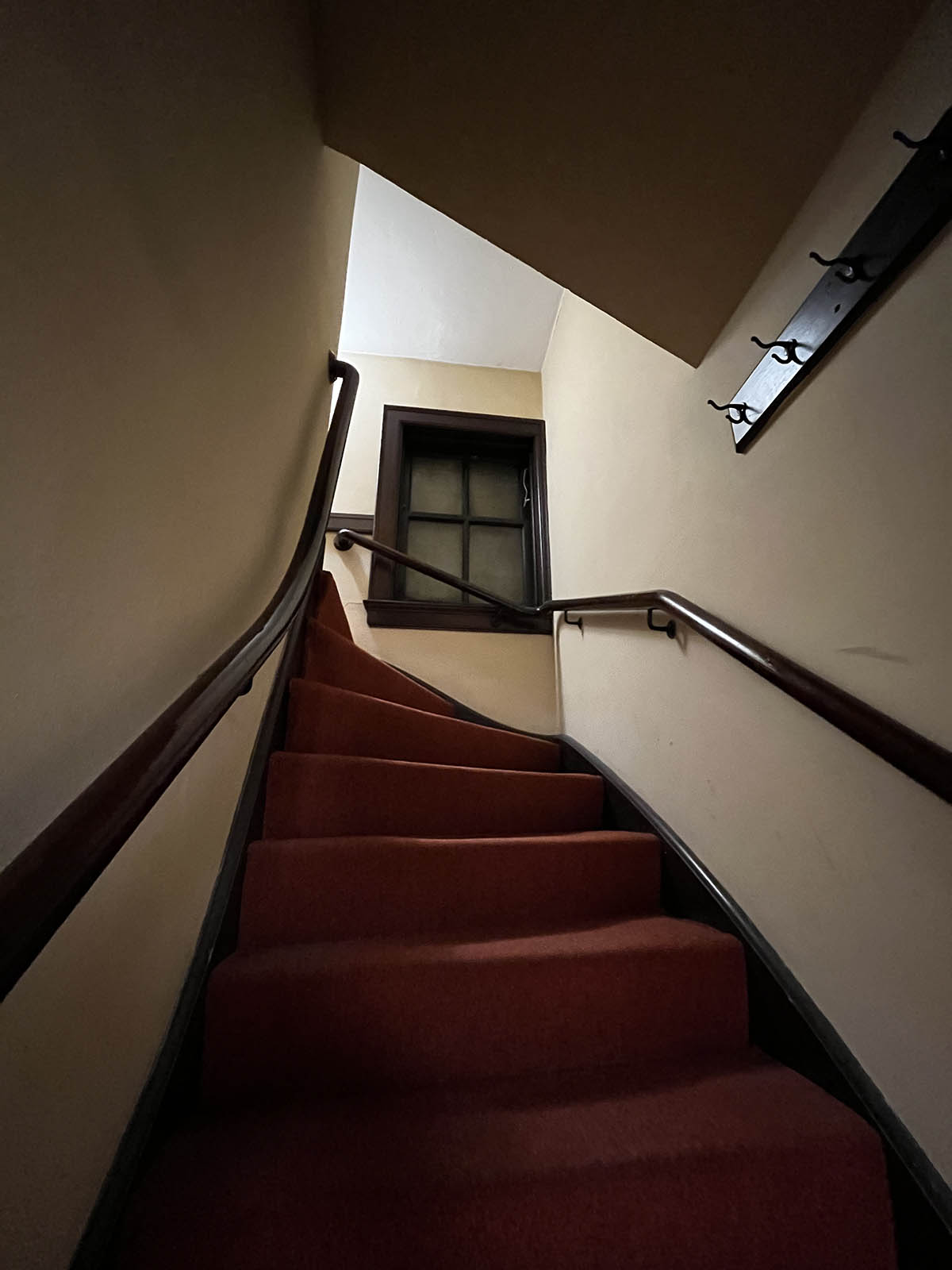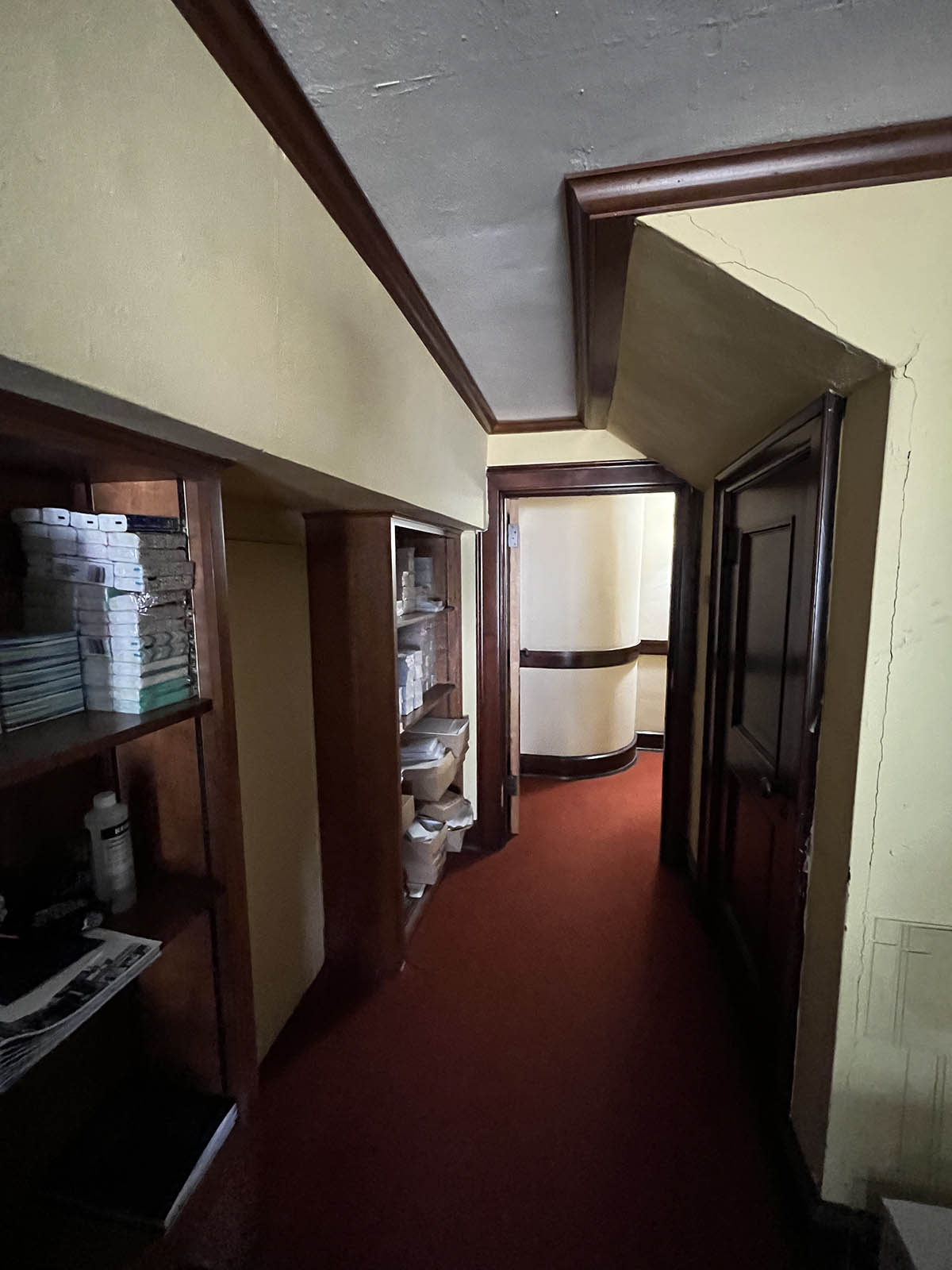 The coolest spot is a sort half-floor reached via something of a secret staircase. Like that wacky half-floor in the film "Being John Malkovich," everything up here is slightly smaller than normal.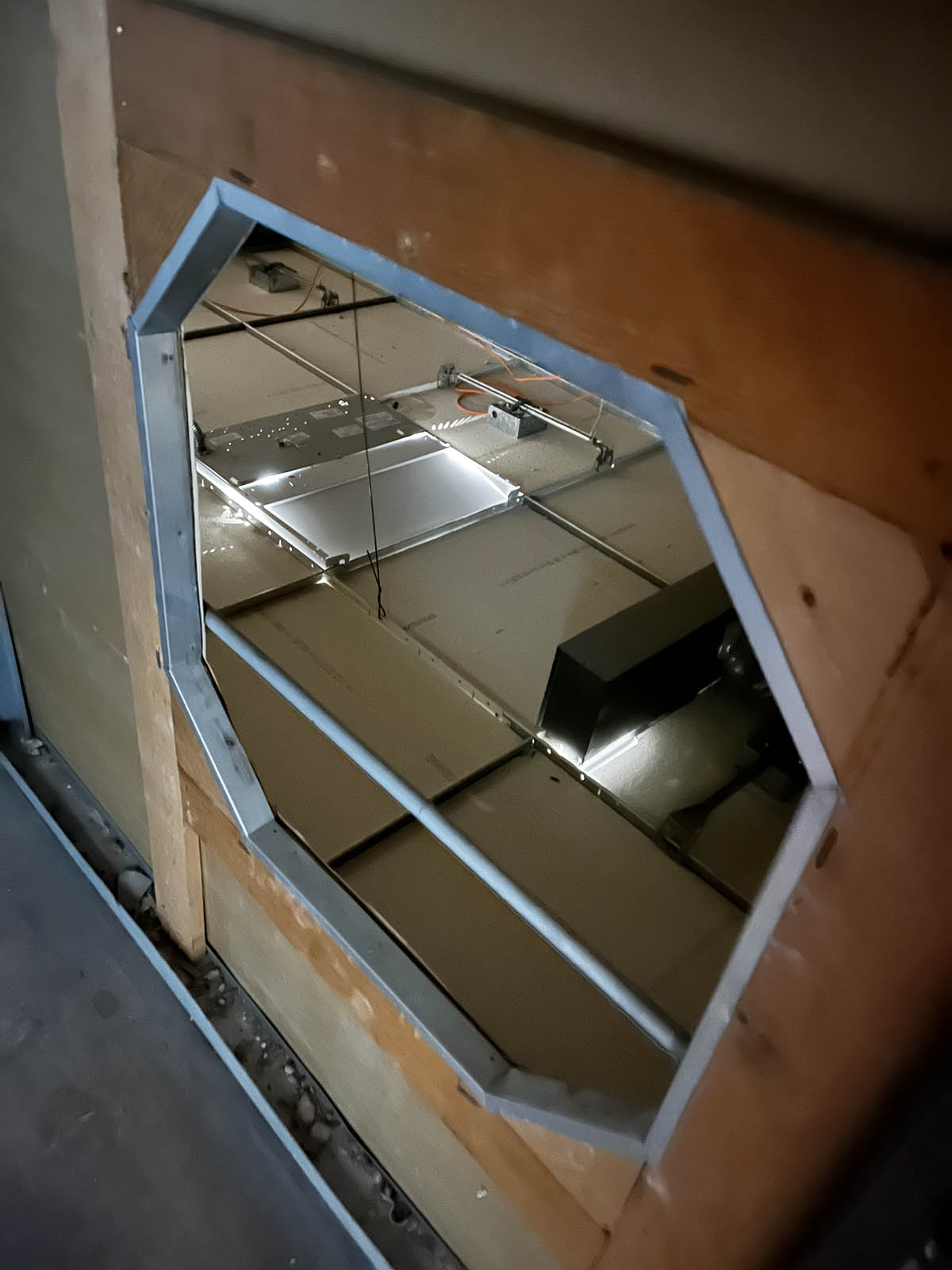 Through a small metal door is a ledge that was once a booth where a guard was stationed above the lobby armed with a tommy gun.
If that's not interesting enough, this space is also where you can catch a glimpse of the original lobby ceiling.
"What you find with these old bank buildings, some of these old, beautiful stone buildings like this, but were six, seven stories, they're now lofts and things like that, or some banks have made coffee shops or something," says Schaefer.
"But we just said let's invest in it and keep it."
Born in Brooklyn, N.Y., where he lived until he was 17, Bobby received his BA-Mass Communications from UWM in 1989 and has lived in Walker's Point, Bay View, Enderis Park, South Milwaukee and on the East Side.
He has published three non-fiction books in Italy – including one about an event in Milwaukee history, which was published in the U.S. in autumn 2010. Four more books, all about Milwaukee, have been published by The History Press.
With his most recent band, The Yell Leaders, Bobby released four LPs and had a songs featured in episodes of TV's "Party of Five" and "Dawson's Creek," and films in Japan, South America and the U.S. The Yell Leaders were named the best unsigned band in their region by VH-1 as part of its Rock Across America 1998 Tour. Most recently, the band contributed tracks to a UK vinyl/CD tribute to the Redskins and collaborated on a track with Italian novelist Enrico Remmert.
He's produced three installments of the "OMCD" series of local music compilations for OnMilwaukee.com and in 2007 produced a CD of Italian music and poetry.
In 2005, he was awarded the City of Asti's (Italy) Journalism Prize for his work focusing on that area. He has also won awards from the Milwaukee Press Club.
He can be heard weekly on 88Nine Radio Milwaukee talking about his "Urban Spelunking" series of stories.