Something intoxicatingly beautiful is in bloom in the Third Ward: Tied House's brand new "Elements of Nature" patio concept.
The new pop-up patio opened to the public this past weekend and runs throughout the summer, providing a refreshing tropical escape in the middle of the concrete jungle.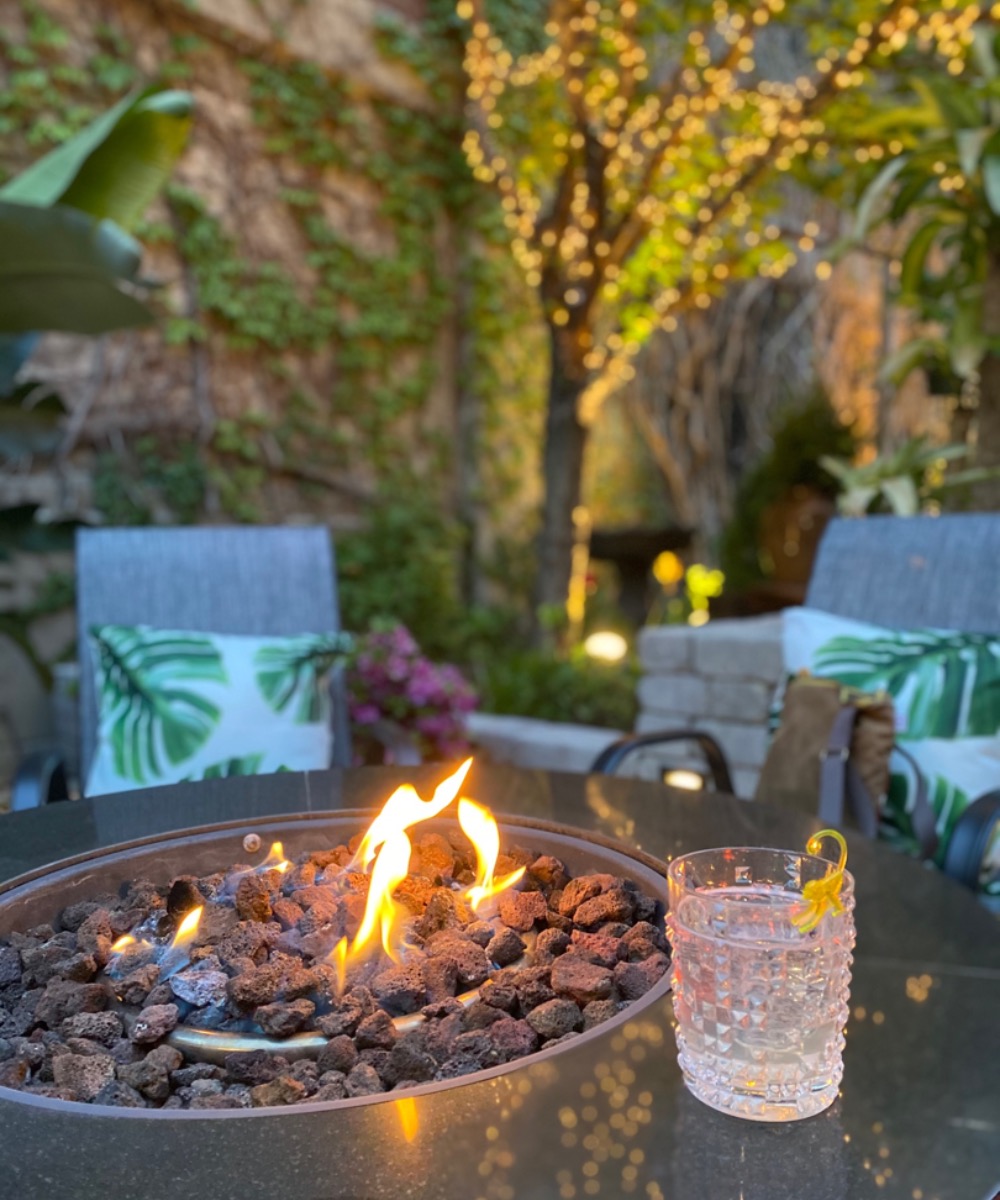 The revamped patio concept is the latest shift for the Third Ward bar, which officially opened in the historic Third Ward building in spring of 2018. Unfortunately, the intimate and history-laiden interior of the building has been closed since the start of the COVID-19 pandemic; but like many local restaurants and bars, owners Melissa and Adam Weber pivoted, shifting away from traditional bar fare and food service (carry-in orders from one of Tied House's Third Ward neighbors is very much allowed), and focusing on craft cocktails.
Most notably, however, they also fully committed to the bar's back patio space, shifting all service outside and creating seasonal themes for the isolated Downtown haven. During the winter, for instance, Tied House's porch became the Apres Ski Tied House Chalet, crafting a menu of hot cocktails and drinks as well as decorating the space with cozy accoutrements befitting a ski lodge vacation – fitting considering Melissa's cinematic inspiration for the patio theme, the comedic road (and time) trip "Hot Tub Time Machine."
For their patio's latest reinvention, however, Tied House went from frosty R-rated hijinks to the colorful and kid-friendly, inspired this season by the world of the '90s animated jungle adventure "FernGully." Walking through the patio, the last rainforest inspiration makes a welcoming first impression, with green foiliage planted and scattered throughout the space, themed leafy pillows on every chair, the signature wall of vines setting an eye-catchingly natural backdrop and rainbow lighting – especially by the firepits – creating a warm and colorful environment that even Tim Curry's Hexxus wouldn't want to ruin.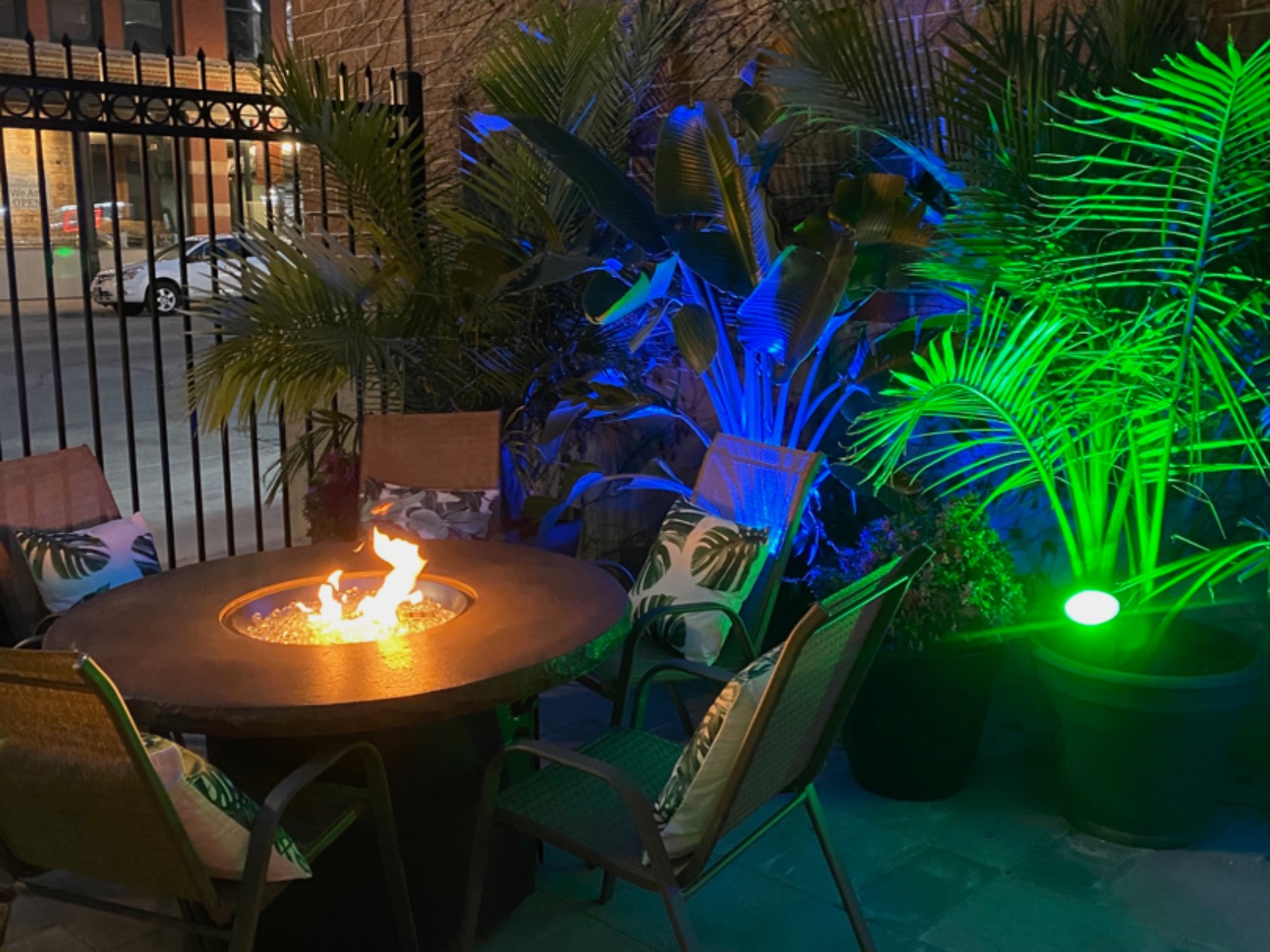 This is just the start as, thanks to the unseasonably cold weather and threat of frost, several of Melissa's planned tropical flower arragements are still temporarily in the greenhouse. What's currently planted, however, does transform the patio into a glowing green getaway – especially at night – and even when the forecasts aren't as rainforest-ready as the setting, things still feel summery thanks to Tied House's several fire pits, heaters, warmed covered deck (complete with a TV) and blankets at the ready. And when the weather forecasts finally comply, the final flowers are planted and the vine wall goes into gorgeously verdant bloom, Tied House will look and feel even more like a garden of eden.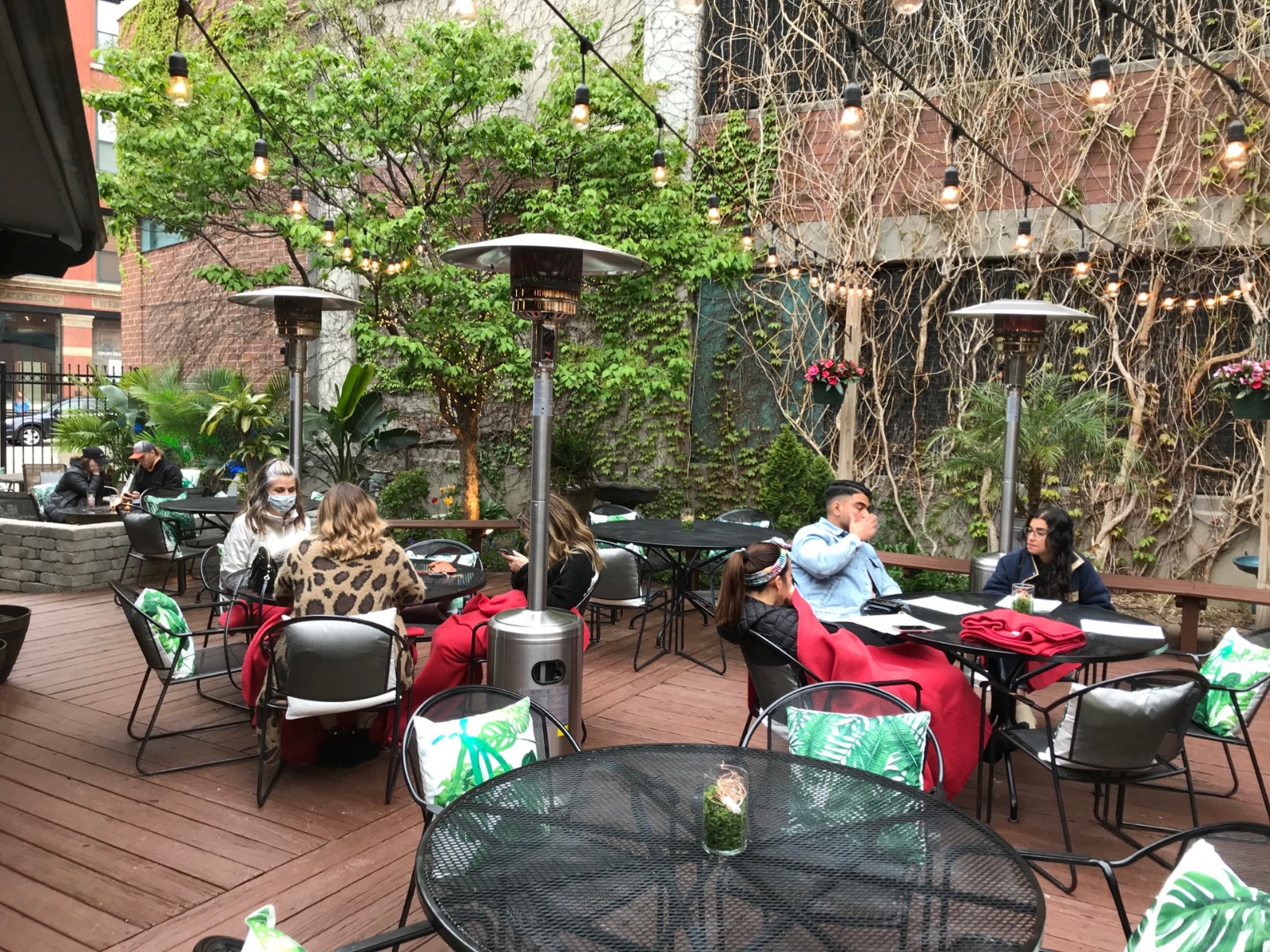 The real showcase of the "Elements of Nature" patio at Tied House, however, is the matchingly bright, fresh and vibrant seasonal cocktail menu especially crafted for the theme. The eleven newly introduced, wide-ranging cocktails all taste light, refreshing and delightfully simple – even though there's some heavy-duty culinary science and far-from-simple machinery working behind-the-scenes to bring out their crisp and clean flavors. Starting with fresh produce, Tied House's cocktails utilize everything from CO2 and nitrogen gasses to even a culinary centrifuge to separate, extract, enhance and balance the juices and flavors.
The result is some remarkably clean, easy-drinking and refreshingly flavorful cocktails – such as the very summer-approved summertime spritz with combines watermelon juice, Charles & Charles rose and Carpano Bianco vermouth into a perfectly sweet, sinfully addictive sunny day refreshment that you could happily knock back by the dozen. (Thankfully, it's purposefully low-ABV.)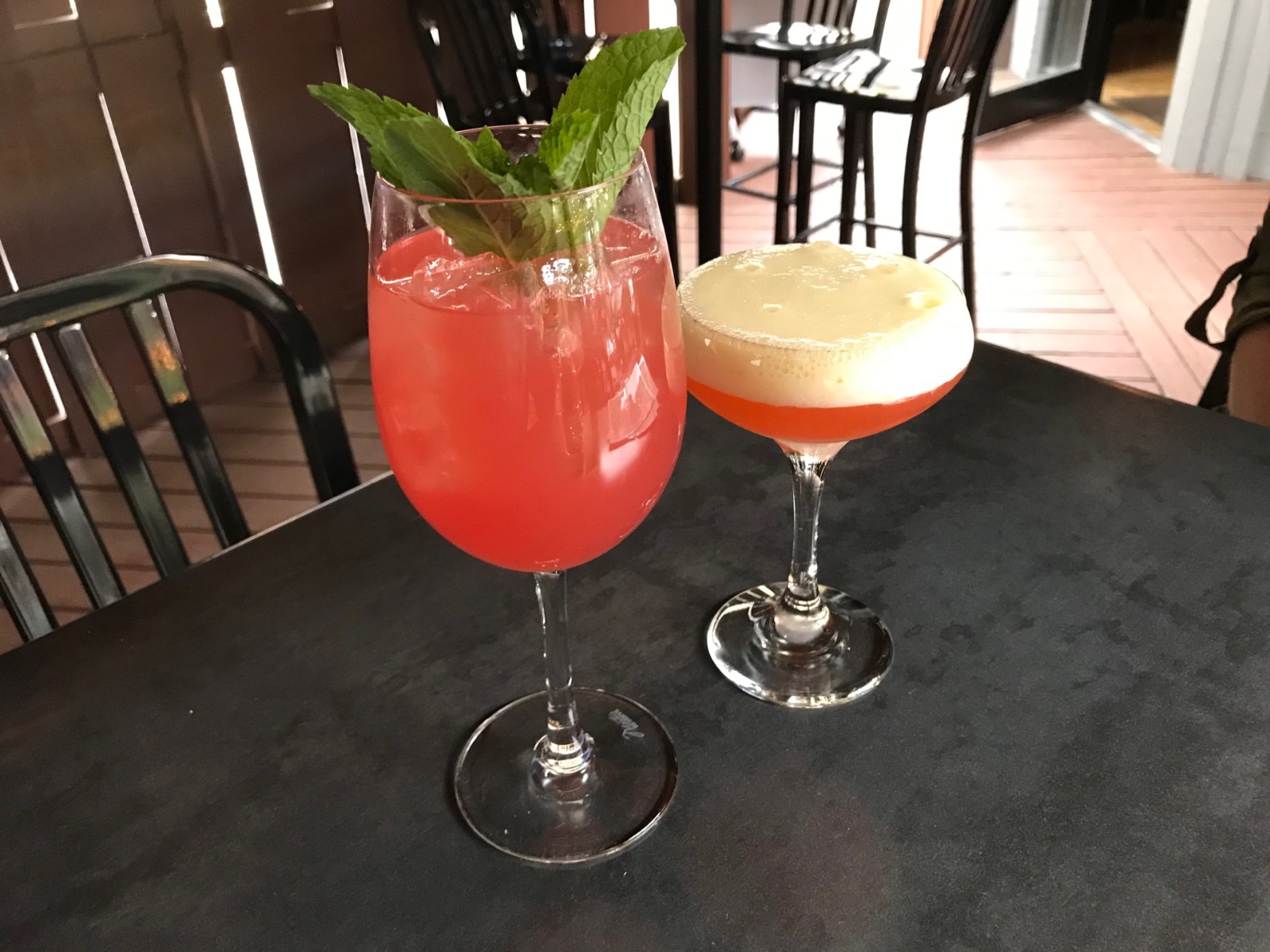 For fans of White Claw or similar beverages, Tied House's A Berry Good Time tastes like a seltzer that went to college, matured and settled down, mixing Wheatly vodka along with blueberry and lemon juices for a clean and invigorating cocktail that's all the flavor of your favorite fizzy drink with none of the artificial or cloying aftertaste.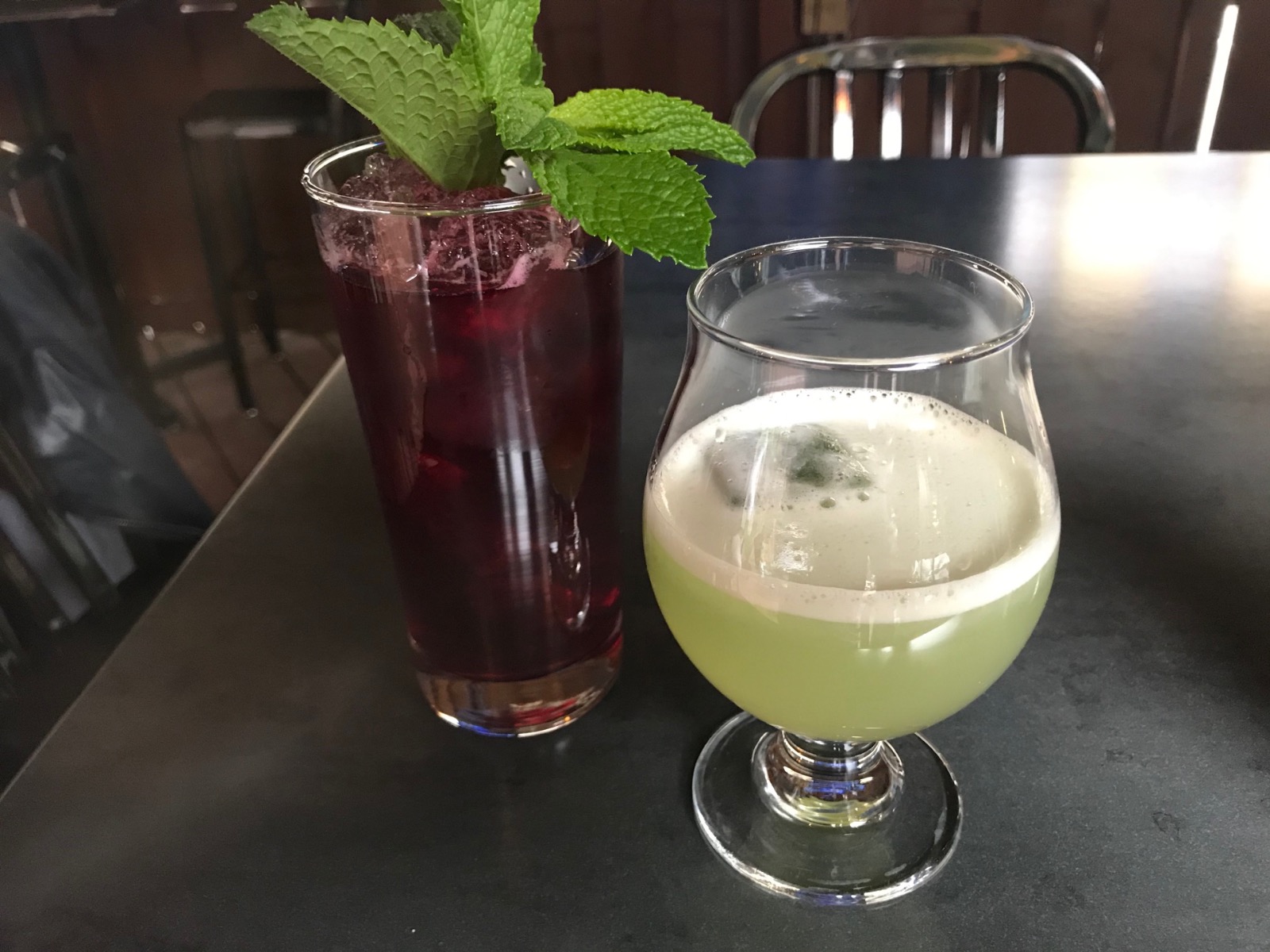 The secret star of the menu, however, is the Banana Rumma. On paper, it reads like a banana daquiri or certainly a heavier drink. In reality, though, thanks to the centrifuge separating the banana juice, the cocktail arrives improbably crystal clear but still filled with flavor, banana-infused rum playing off the lime juice and chocolate bitters to create a brain-boggling beverage that tastes like a thick ice cream cocktail but drinks like a light, breezy and easy-sipping summer aperitif.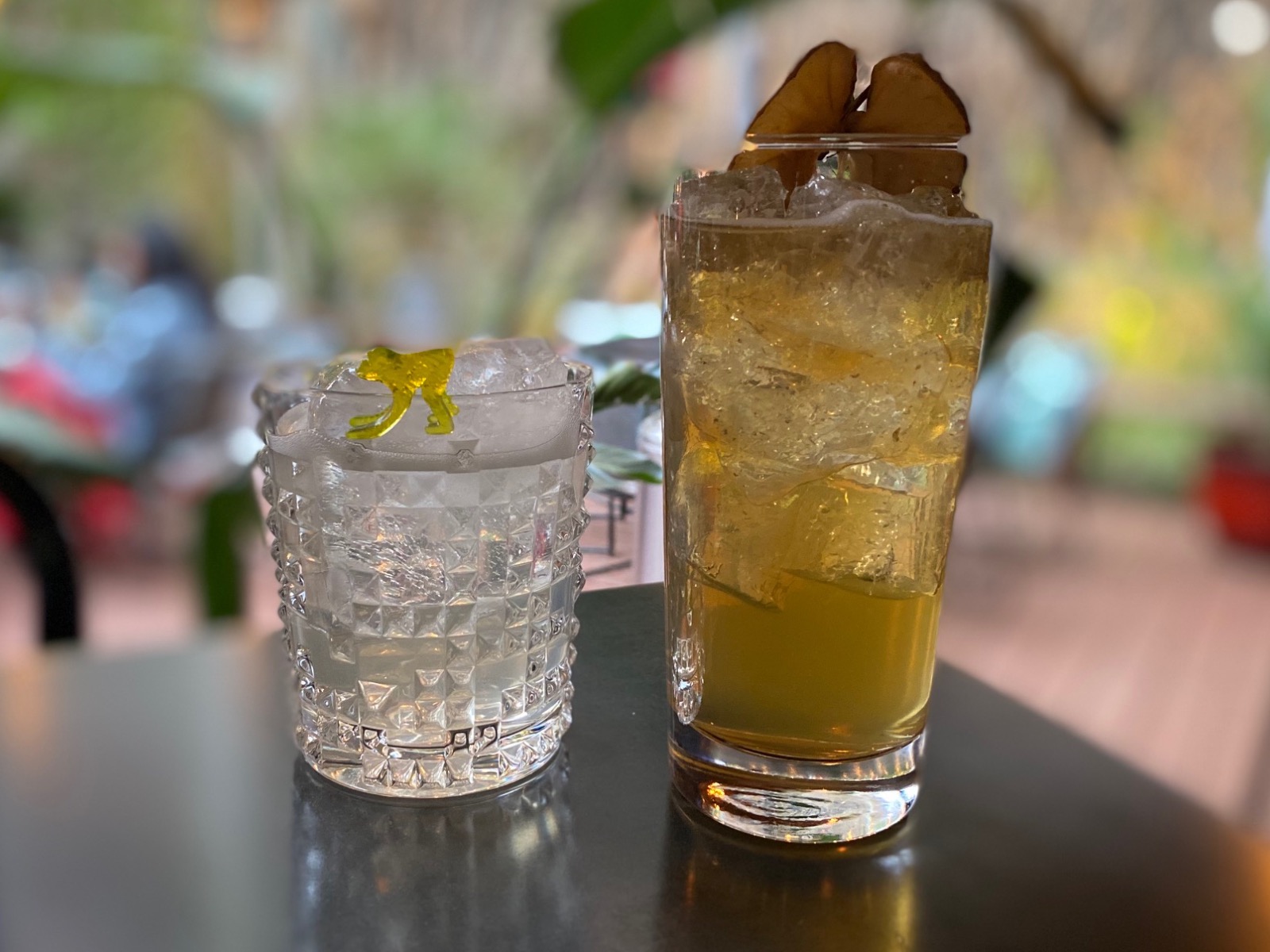 The rest of the menu is equally delicious, purposefully running the gamut from the punchy mezcal-based Spice Is Nice; the Strawsil, a fruity and refreshing play on a gin fizz featuring Plymouth gin, strawberry juice and a basil egg white foam; the How Do You Like Dem Apples?, another movie inspiration this time combining bourbon with – you guessed it – apples for a more autumnal but still light cocktail; and many more. There's likely a drink on the menu for any of your particular alcohol affections – and even if you're not a cocktail drinker, the menu also has a wide selection of beers, wines and other liquors at your disposal. (But really, try one of the new cocktails.)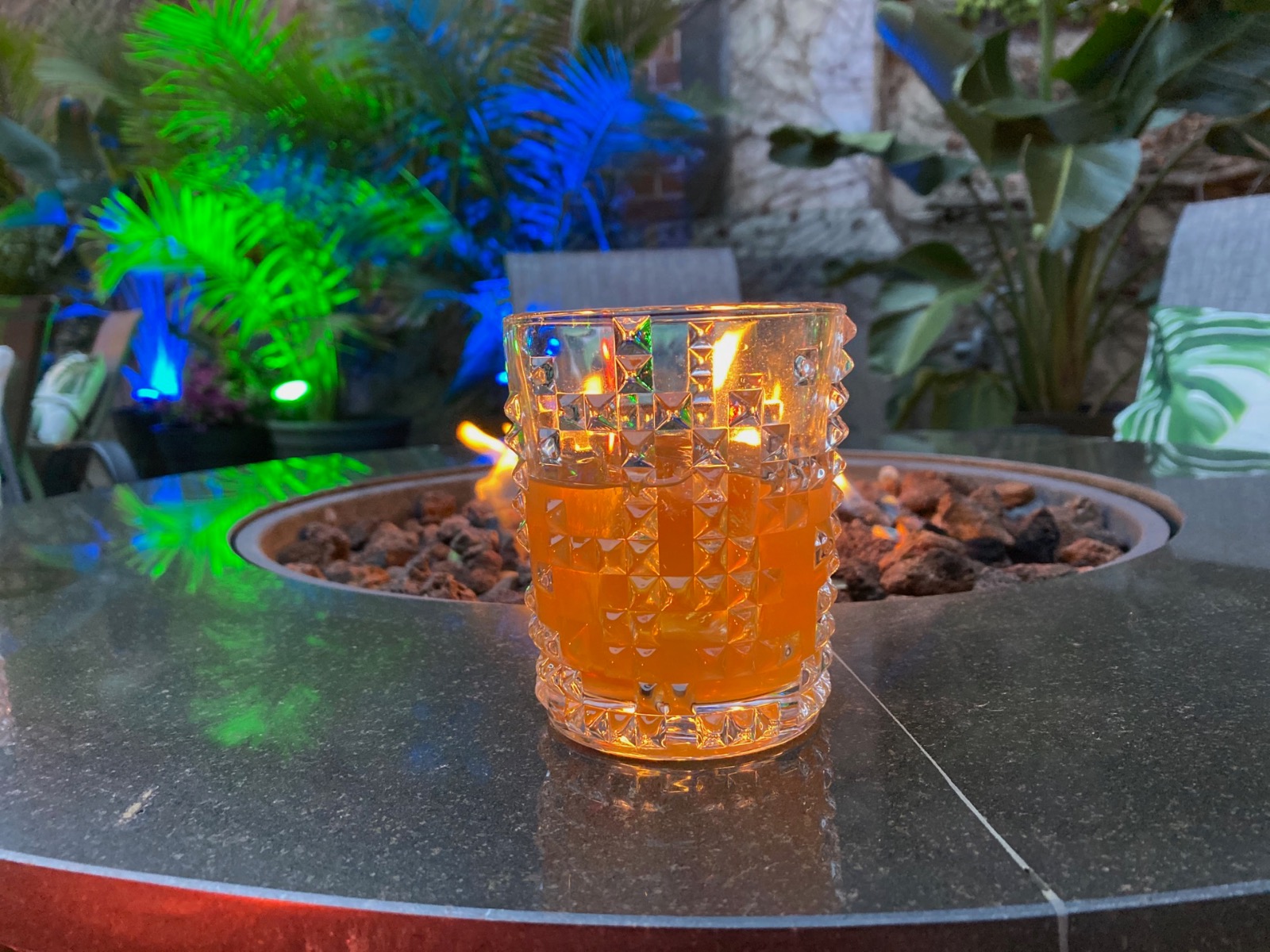 With a beautiful setting and buzz-worthy sips, Tied House's "Elements of Nature" seasonal patio is a summer vacation you'll want to book. Tied House is currently open weekends: Fridays from 4-11 p.m., Saturdays from 2-11 p.m. and Sundays from 2-8 p.m. Get there, or be left green with envy.
As much as it is a gigantic cliché to say that one has always had a passion for film, Matt Mueller has always had a passion for film. Whether it was bringing in the latest movie reviews for his first grade show-and-tell or writing film reviews for the St. Norbert College Times as a high school student, Matt is way too obsessed with movies for his own good.
When he's not writing about the latest blockbuster or talking much too glowingly about "Piranha 3D," Matt can probably be found watching literally any sport (minus cricket) or working at - get this - a local movie theater. Or watching a movie. Yeah, he's probably watching a movie.