This article originally ran for Cinco de Mayo.
It's not easy to create a perfect plate of nachos – the chips can easily become soggy or overloaded with too many ingredients. Hence, a great plate of nachos is arguably an art form.
Nachos prove that you don't need small plates in order to share with dining mates. Here are five places that know their way around a plate of 'em – perfect for National Nachos Day this Friday – or really, any one of the 365 days on our calendar works when it comes to nachos.
Smoke Shack's pulled pork is pure oral joy no matter how it's served, so when it's atop a bed of nachos – along with black beans, white cheddar cheese, tomatoes, red onion and sour cream – it's a total plate scraper.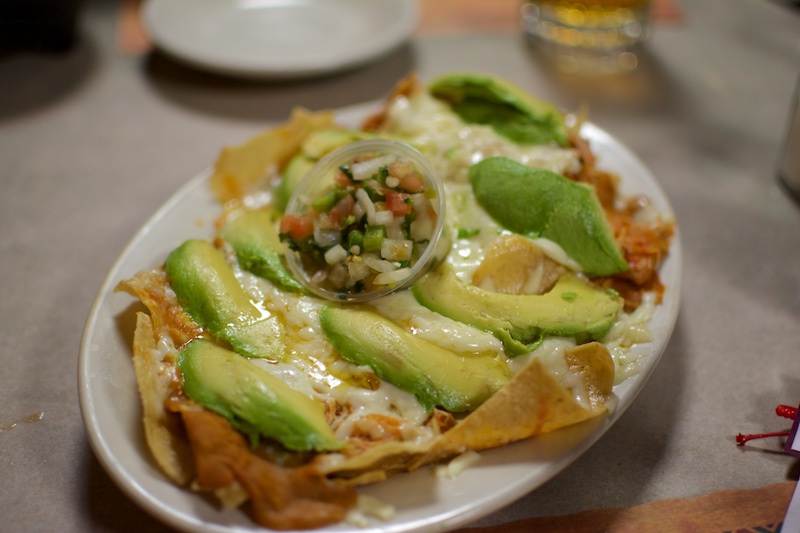 El Senorial's orden de nachos falls somewhere between classic and experimental, but smack dab on delicious. The Chihuahua cheese is always perfectly melted and is nicely complemented with large slices of avocado and the restaurant's signature jalapeño salad.
Hacienda's Carne Asada Pizza Box Nachos come stacked with marinated steak, quest, pico and Serrano crema for a sharable dish that's more of a meal than an app.
MECCA's Cream City chimney stack nachos serve up a heaping pile of chips loaded with smoked barbecue chicken (or barbecue brisket), beans, onions, avocado cream, pico de gallo, barbecue sauce and cheese comes inside a grilling chimney starter. It's certainly eye-catching and undoubtedly belly-filling.
The Wicked Hop's nachos come topped with just cheese for $8 or with chicken, pulled pork or buffalo chili for $11. Regardless of toppings, all of Wicked's nachos are served with hand-cut tortilla chips, black olives, tomatoes, jalapeños, red onions, guac, salsa and sour cream.
At all five Milwaukee-area BelAir Cantina locations, nachos are available vegetarian, carne or pollo. All come topped with queso fundido, black beans, pica and crema. Half orders are also available and portions are definitely sharin' sized.
Molly Snyder grew up on Milwaukee's East Side and today, she lives in the Walker's Point neighborhood with her partner and two sons.
As a full time senior writer, editorial manager and self-described experience junkie, Molly has written thousands of articles about Milwaukee (and a few about New Orleans, Detroit, Indianapolis, Boston and various vacation spots in Wisconsin) that range in subject from where to get the best cup of coffee to an in-depth profile on the survivors of the iconic Norman apartment building that burned down in the '90s.
She also once got a colonic just to report on it, but that's enough on that.
Always told she had a "radio voice," Molly found herself as a regular contributor on FM102, 97WMYX and 1130WISN with her childhood radio favorite, Gene Mueller.
Molly's poetry, essays and articles appeared in many publications including USA Today, The Writer, The Sun Magazine and more. She has a collection of poetry, "Topless," and is slowly writing a memoir.
In 2009, Molly won a Milwaukee Press Club Award. She served as the Narrator / writer-in-residence at the Pfister Hotel from 2013-2014. She is also a story slam-winning storyteller who has performed with The Moth, Ex Fabula and Risk!
When she's not writing, interviewing or mom-ing, Molly teaches tarot card classes, gardens, sits in bars drinking Miller products and dreams of being in a punk band again.