This article originally ran for Cinco de Mayo.
It's not easy to create a perfect plate of nachos – the chips can easily become soggy or overloaded with too many ingredients. Hence, a great plate of nachos is arguably an art form.
Nachos prove that you don't need small plates in order to share with dining mates. Here are five places that know their way around a plate of 'em – perfect for National Nachos Day this Friday – or really, any one of the 365 days on our calendar works when it comes to nachos.
Smoke Shack's pulled pork is pure oral joy no matter how it's served, so when it's atop a bed of nachos – along with black beans, white cheddar cheese, tomatoes, red onion and sour cream – it's a total plate scraper.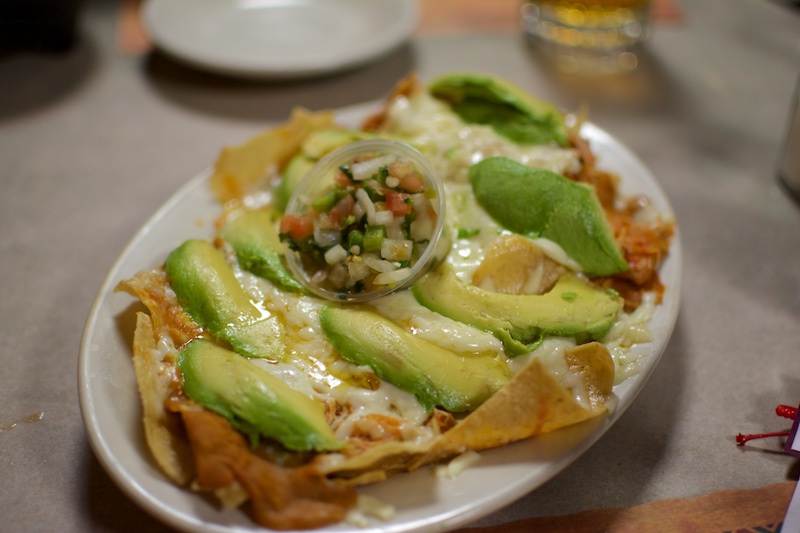 El Senorial's orden de nachos falls somewhere between classic and experimental, but smack dab on delicious. The Chihuahua cheese is always perfectly melted and is nicely complemented with large slices of avocado and the restaurant's signature jalapeño salad.
Hacienda's Carne Asada Pizza Box Nachos come stacked with marinated steak, quest, pico and Serrano crema for a sharable dish that's more of a meal than an app.
MECCA's Cream City chimney stack nachos serve up a heaping pile of chips loaded with smoked barbecue chicken (or barbecue brisket), beans, onions, avocado cream, pico de gallo, barbecue sauce and cheese comes inside a grilling chimney starter. It's certainly eye-catching and undoubtedly belly-filling.
The Wicked Hop's nachos come topped with just cheese for $8 or with chicken, pulled pork or buffalo chili for $11. Regardless of toppings, all of Wicked's nachos are served with hand-cut tortilla chips, black olives, tomatoes, jalapeños, red onions, guac, salsa and sour cream.
At all five Milwaukee-area BelAir Cantina locations, nachos are available vegetarian, carne or pollo. All come topped with queso fundido, black beans, pica and crema. Half orders are also available and portions are definitely sharin' sized.

Molly Snyder started writing and publishing her work at the age 10, when her community newspaper printed her poem, "The Unicorn." Since then, she's expanded beyond the subject of mythical creatures and written in many different mediums but, nearest and dearest to her heart, thousands of articles for OnMilwaukee.

Molly is a regular contributor to FOX6 News and numerous radio stations as well as the co-host of "Dandelions: A Podcast For Women." She's received five Milwaukee Press Club Awards, served as the Pfister Narrator and is the Wisconsin State Fair's Celebrity Cream Puff Eating Champion of 2019.