Nehring's Family Market, located inside the Public Market, will soon change its name and ownership.
The manager of Nehring's, Ryan Foltz, and his brother Casey, are buying the business from current owners John and Anne Nehring.
An official statement was released on Tuesday:
"The Nehring's have enjoyed working with the Milwaukee Public Market over the past several years. A plan has been in the works for some time to eventually transition the ownership to a long time Nehring's employee, and timing is now right to move forward with that transition. Ryan Foltz, the current manager of Nehring's Family Market, and his brother Casey, are currently working to make that transition a success. While the name will change, the theme and many of the popular products will remain."
Casey Foltz also owns Puddler's Hall in Bay View.
Ryan started working for the Nehrings almost 18 year ago at the Sendik's on Oakland Avenue. Eventually, he was involved in almost all of the Nehrings grocery operations.
The brothers will keep much of the offerings the same; however, they plan to grow the pizza menu. There is a wood-burning pizza oven already onsite.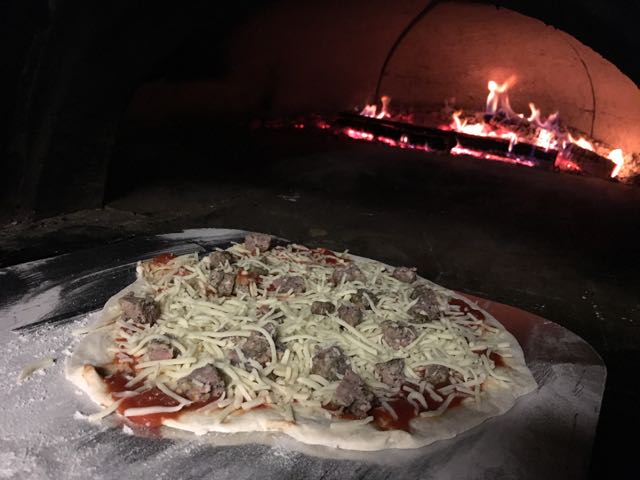 The Foltz brothers will also take over Commission Row Produce – the produce area just to the west of their Nehring Family Market space.
The transition is expected to take place before June 1, 2017.
"From my standpoint, this is a perfect transition," says Paul Schwartz, operations and communications manager for the Public Market. "John and Anne are leaders in creating the 'neighborhood grocery experience' and since Ryan is a protégé he will carry on with that legacy."
Molly Snyder grew up on Milwaukee's East Side and today, she lives in the Walker's Point neighborhood with her partner and two sons.
As a full time senior writer, editorial manager and self-described experience junkie, Molly has written thousands of articles about Milwaukee (and a few about New Orleans, Detroit, Indianapolis, Boston and various vacation spots in Wisconsin) that range in subject from where to get the best cup of coffee to an in-depth profile on the survivors of the iconic Norman apartment building that burned down in the '90s.
She also once got a colonic just to report on it, but that's enough on that.
Always told she had a "radio voice," Molly found herself as a regular contributor on FM102, 97WMYX and 1130WISN with her childhood radio favorite, Gene Mueller.
Molly's poetry, essays and articles appeared in many publications including USA Today, The Writer, The Sun Magazine and more. She has a collection of poetry, "Topless," and is slowly writing a memoir.
In 2009, Molly won a Milwaukee Press Club Award. She served as the Narrator / writer-in-residence at the Pfister Hotel from 2013-2014. She is also a story slam-winning storyteller who has performed with The Moth, Ex Fabula and Risk!
When she's not writing, interviewing or mom-ing, Molly teaches tarot card classes, gardens, sits in bars drinking Miller products and dreams of being in a punk band again.