Join us on Saturday, July 22 for some lakeside munchies at the second annual OnMilwaukee Food Truck Fest. Choose from a menu of 20 trucks and enjoy the live music, games and entertainment. It's the biggest gathering of the best food on four wheels.
Karol's Kitchen cooks up soul food on the roll, delivering spirit-warming classics seemingly fresh from the kitchen – but served in from a food truck.
The restaurant concept was the brainchild of Carolyn Dollison, a food service veteran going back to her family running restaurants in the past. And in 2017, she decided she was going to give a go for herself as well, resigning as the food service director at a local nursing home and founding Karol's Kitchen.
"I started with things that I knew would sell: soul food," Dollison said. "I started with catfish, chicken wings and some fried green tomatoes – and it just took off from there."
Indeed, as the number of happy customers grew, so did Karol's Kitchen's menu, adding more soul food staples like greens, yams, mac and cheese, and more – each dish made with that essential soul food ingredient, one universal yet personal to each cook.
"It's made with love," Dollison said, "and generally when people taste it, that's what they tell me: They can tell that there's a lot of love that went into the food."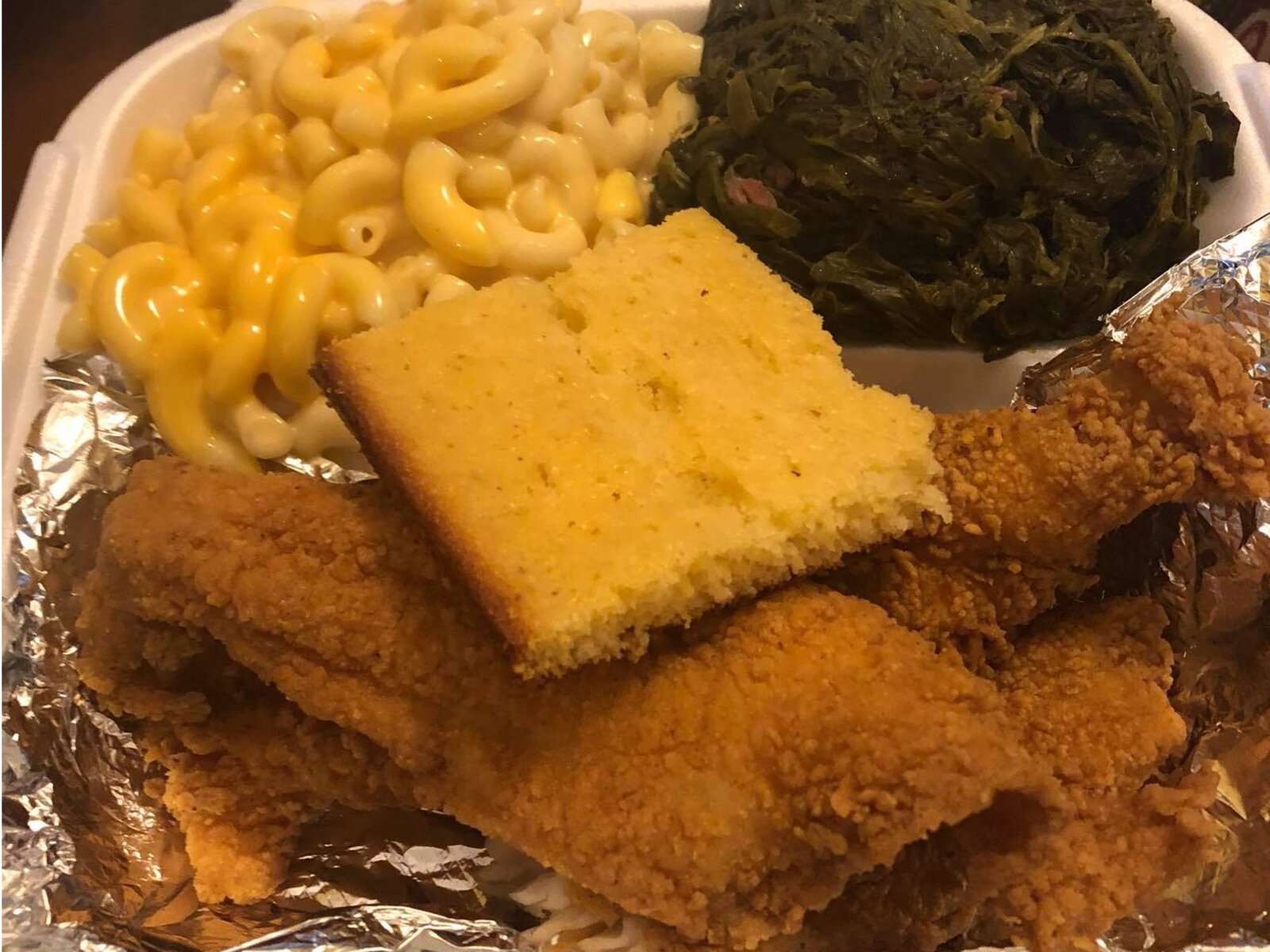 Type of food: Soul food favorites
Vegetarian/vegan/gluten-free options: Karol's Kitchen doesn't have any specific vegan or gluten-free menu options, but it can make vegan and gluten-free options – such as veggie burgers, jackfruit wings or fried cauliflower – on an as-needed basis.
Most popular item(s): According to Dollison, the catfish is Karol's Kitchen's number one selling item. "It's all in the seasoning," she noted – and no, she won't share what's in her secret mix.
Where can people find the truck this summer? Beyond Food Truck Fest, Karol's Kitchen can be found at Warren's Lounge, 2534 W. Hopkins St. Dollison notes they're usually open everyday (except Mondays) starting around 2 p.m. and going until about 10 p.m. or even later on weekends. For more information, visit Karol's Kitchen's website.
If you could park your truck anywhere for one day where would it be? After taking some time and thinking about the question ("I've never thought about outside of Milwaukee!"), Dollison came up with an answer as well as a challenge: New Orleans.
"I would like to compete with some of those cooks," she said. "Red beans and rice, dirty rice and all that – New Orleans is kind of the hub for those kinds of foods."
As much as it is a gigantic cliché to say that one has always had a passion for film, Matt Mueller has always had a passion for film. Whether it was bringing in the latest movie reviews for his first grade show-and-tell or writing film reviews for the St. Norbert College Times as a high school student, Matt is way too obsessed with movies for his own good.
When he's not writing about the latest blockbuster or talking much too glowingly about "Piranha 3D," Matt can probably be found watching literally any sport (minus cricket) or working at - get this - a local movie theater. Or watching a movie. Yeah, he's probably watching a movie.