Forest Home Cemetery and Arboretum, 2405 W. Forest Home Ave., is the final resting place of myriad Milwaukeeans including beer barons, inventors, writers, entrepreneurs and politicians.
But not all are at rest there. During the summer months, million of bees are hard at work, producing honey inside stacked boxes on the rooftop of the cemetery's maintenance building that's next to the bell tower.
"The jokes are endless," says Forest Home Cemetery volunteer beekeeper, Chad Nelson. "People are dying to get this honey. Et cetera, et cetera."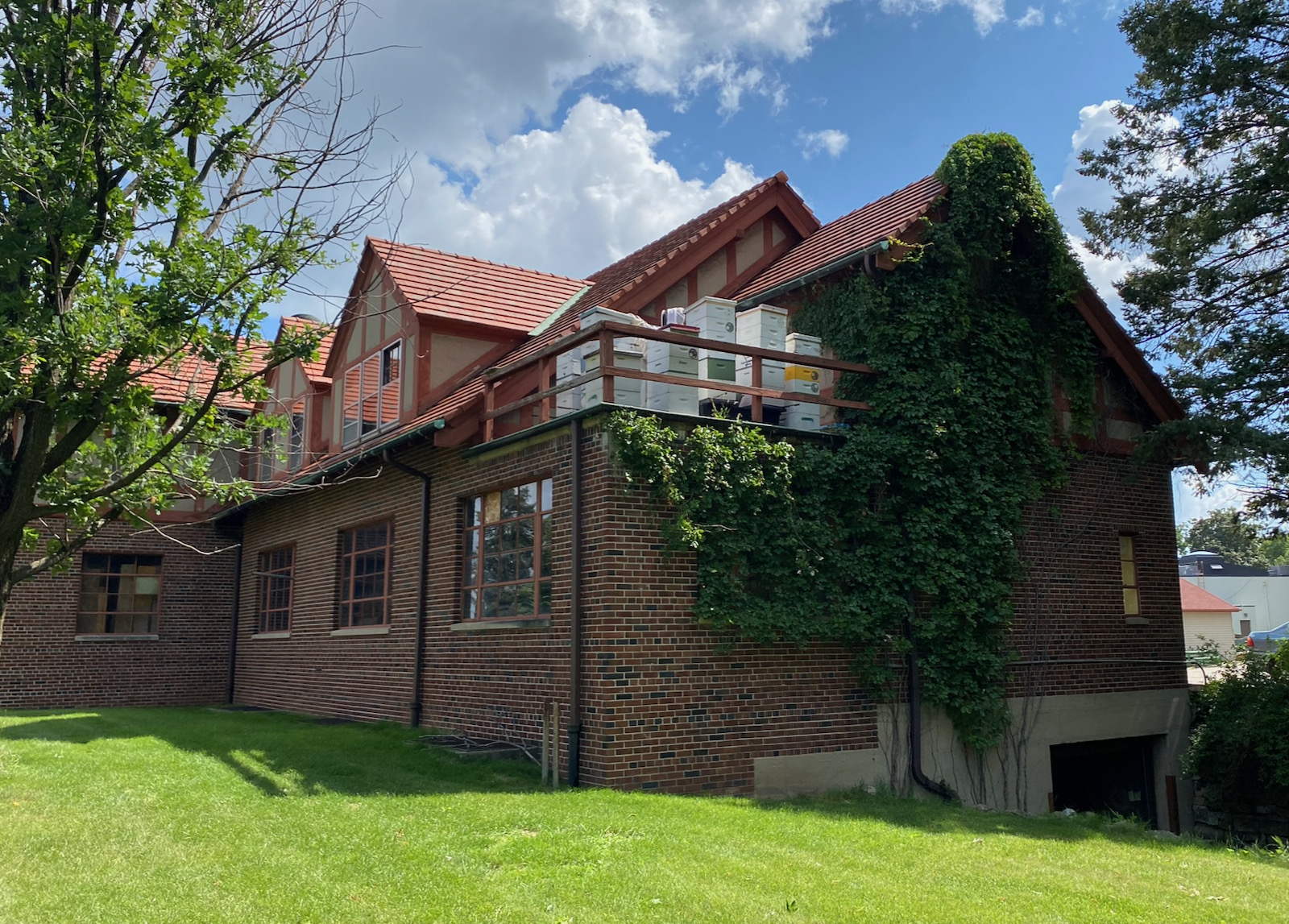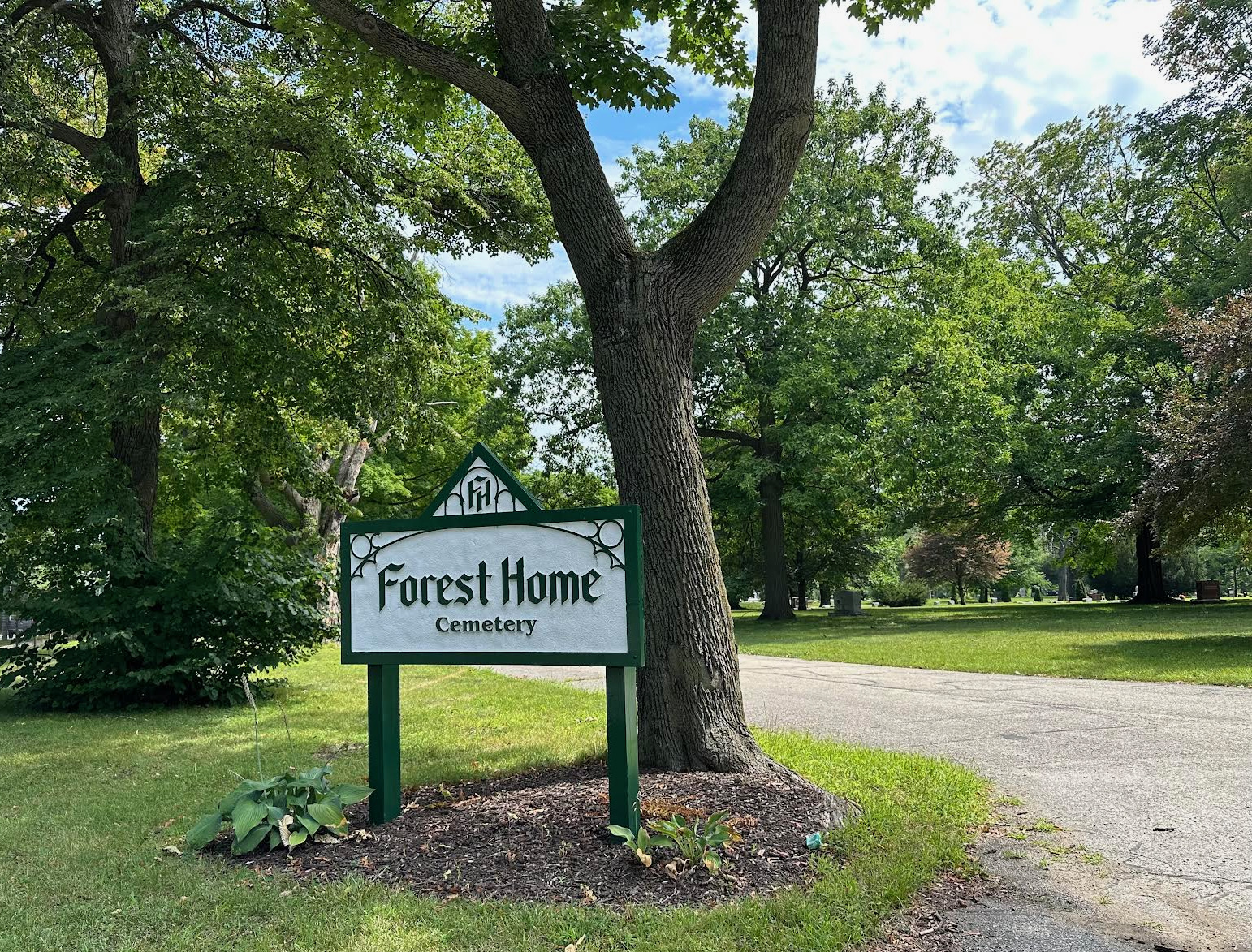 Nelson and Charlie "Charbee" Koenen share beekeeping responsibilities. They oversee a half-dozen or so Langstroth hives – stacked rectangle boxes with removable frames for bees to "comb" in – which are the most common hives used in North America for the queen to lay her eggs and workers to store pollen and honey for food.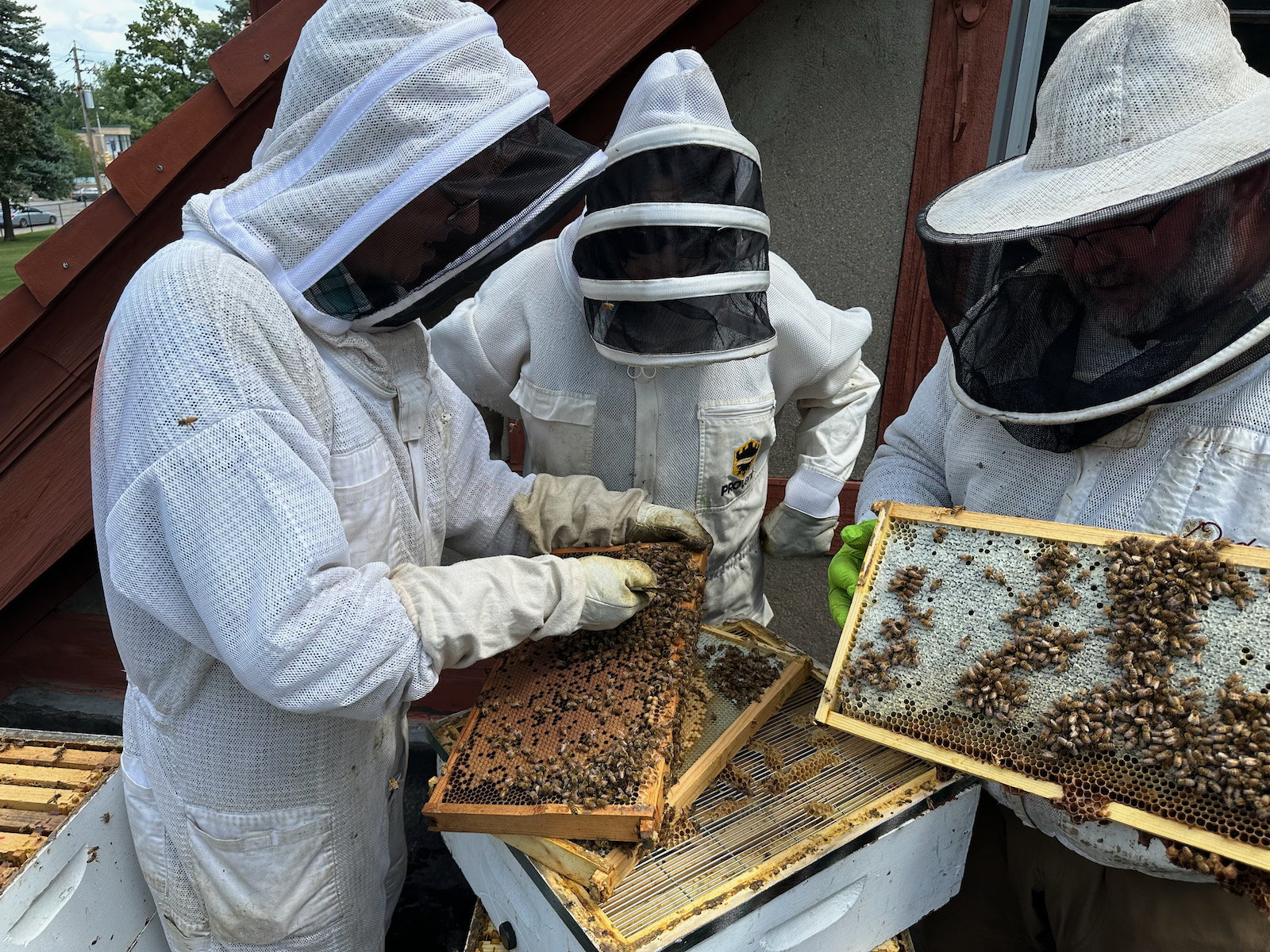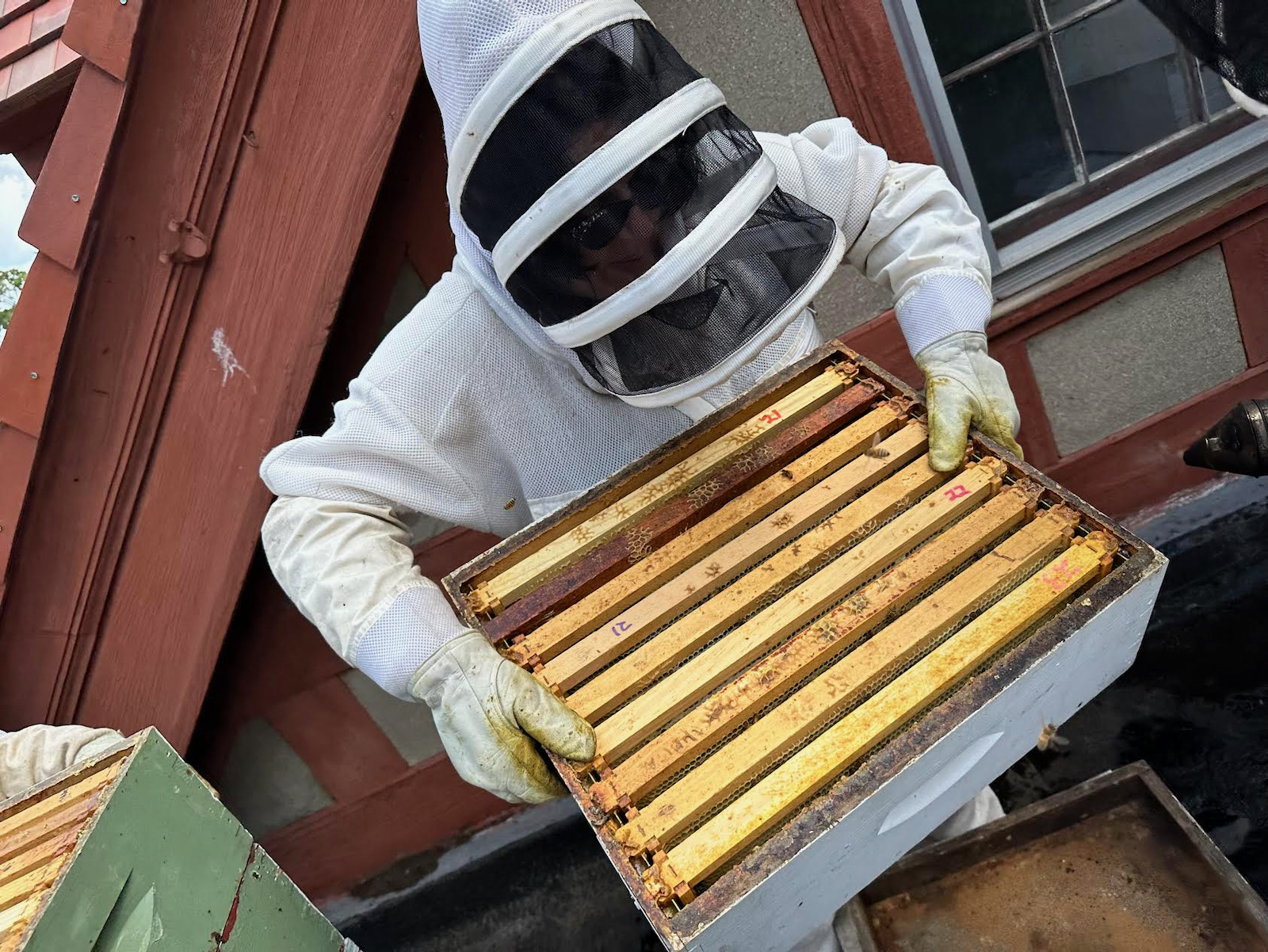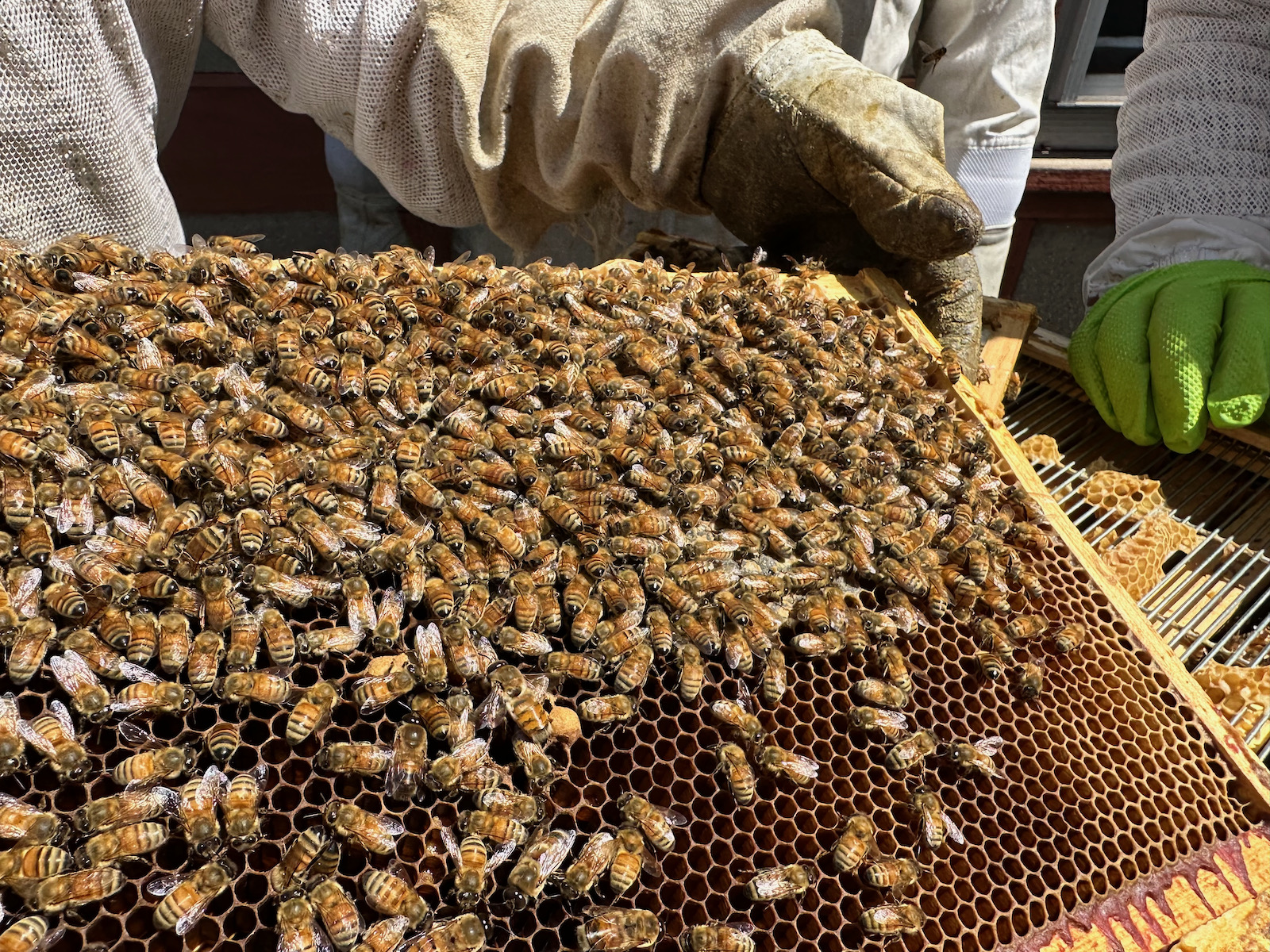 The keepers collect honey about every 10 days from May through August, retaining a couple hundred pounds per season. Then they extract and bottle it under the name Silent City Honey at Nelson's Fairy Garden Hives , one of the largest individual apiaries in Wisconsin, that's located in River Hills.
All of the honey's proceeds go back to Forest Home Cemetery. "It's a charitable thing. You're not in the honey business to make money. It's more of a creative collaboration passion," says Nelson, who is also allergic to bees. "After being stung thousands of times, I don't have the reactions I used to."
The label features the "Chapman Angel," a bronze sculpture in the cemetery that was created by artist Daniel Chester French in 1892 to honor local merchant, Timothy Appleton Chapman (founder of T.A. Chapman's department stores).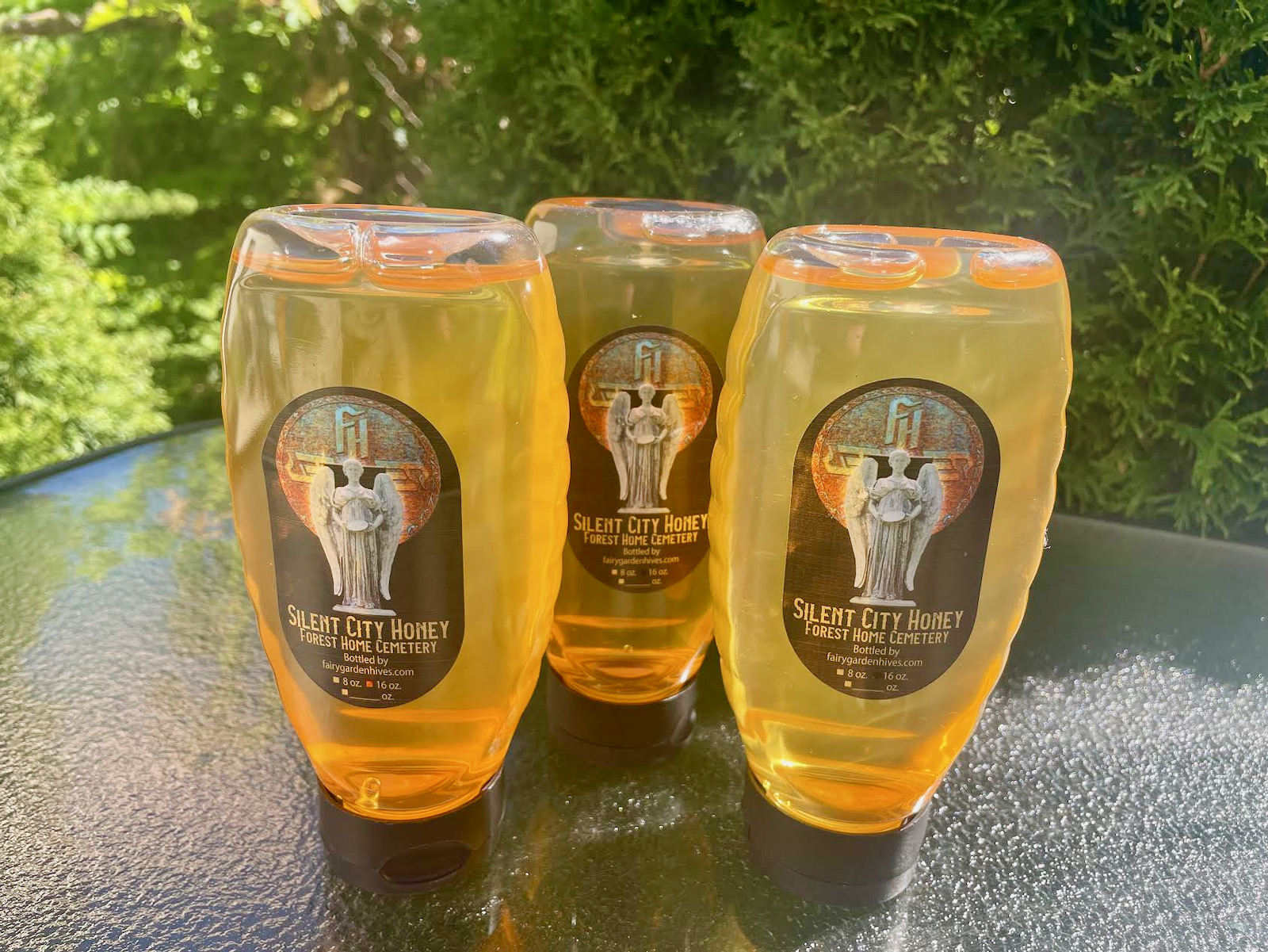 The raw, unfiltered honey is sold by the pound for $15 each. It's available at the cemetery's office front desk, online through Fairy Garden Hives and at numerous festivals, farmers markets and pop-up events including the upcoming Bay View Bash.
"We give free flights of honey – like a wine-tasting flight – to help people pick the profile which they like best," says Nelson. "There are as many flavors of honey as there are flowers."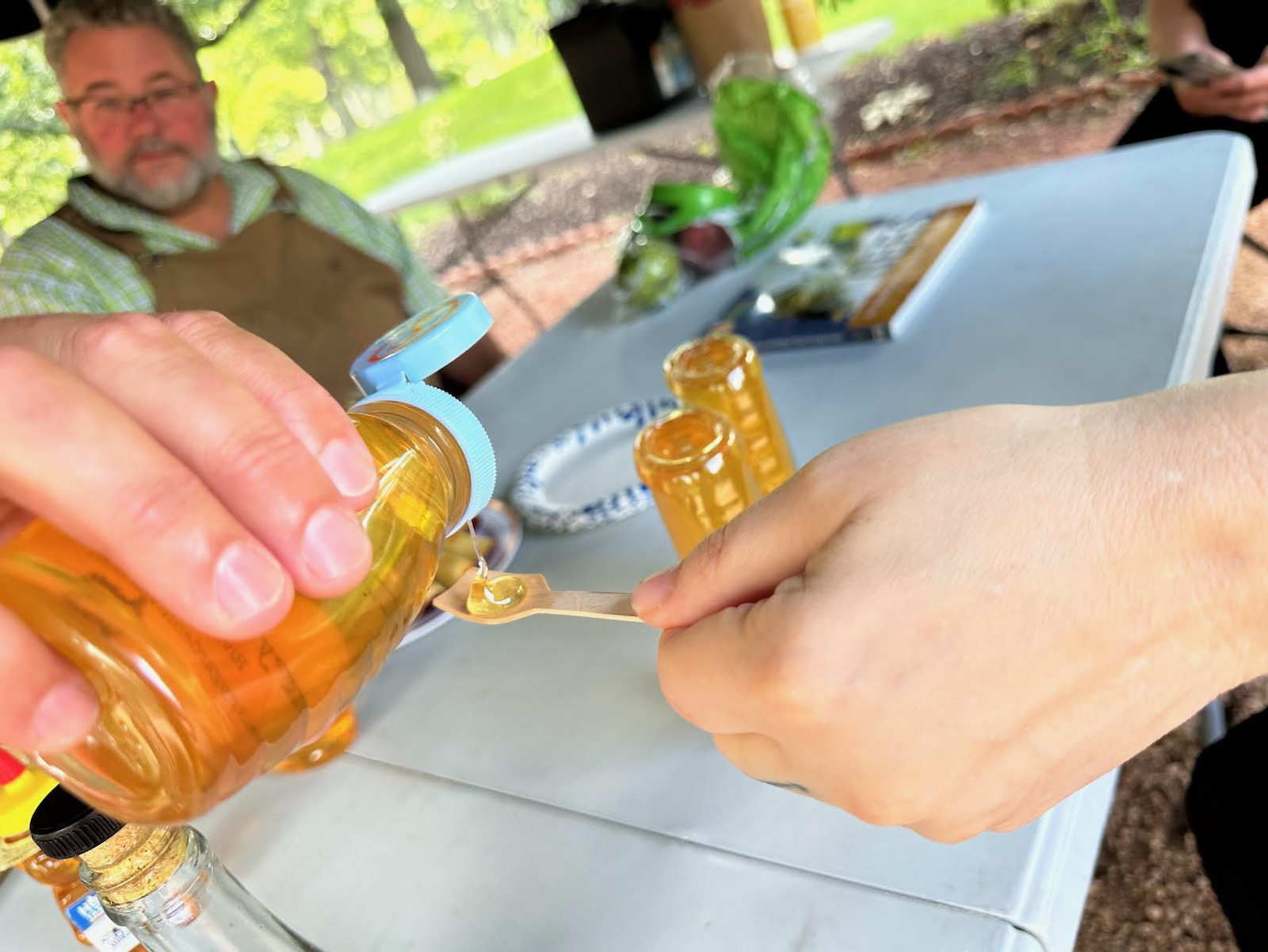 Forest Home Cemetery is an ideal habitat for bees – not so much because of gravesite flowers – rather due to the large number and diverse types of old trees.
"For bees, trees are the first flowers of spring," says Koenen.
The 200-acre grounds have more than 2,500 trees, many of which are very mature and, according to Nelson and Koenen, provide richer and more depth flavors because the roots are old and deep.
The cemetery doesn't remove fallen or decaying trees, which also attracts bees.
"Most places in the city, when a tree falls we remove it right away. Here, we don't do that," says Nelson.
Whereas backyard beekeepers usually collect honey once at the end of the summer, Nelson and Koenen collect it in batches, about every 10 days from many different locations on the grounds.
"We call it 'honey hunting,'" says Koenen. "Chad is very good at looking around at what might be at flow at certain times of the season and then pulling honey in small batches."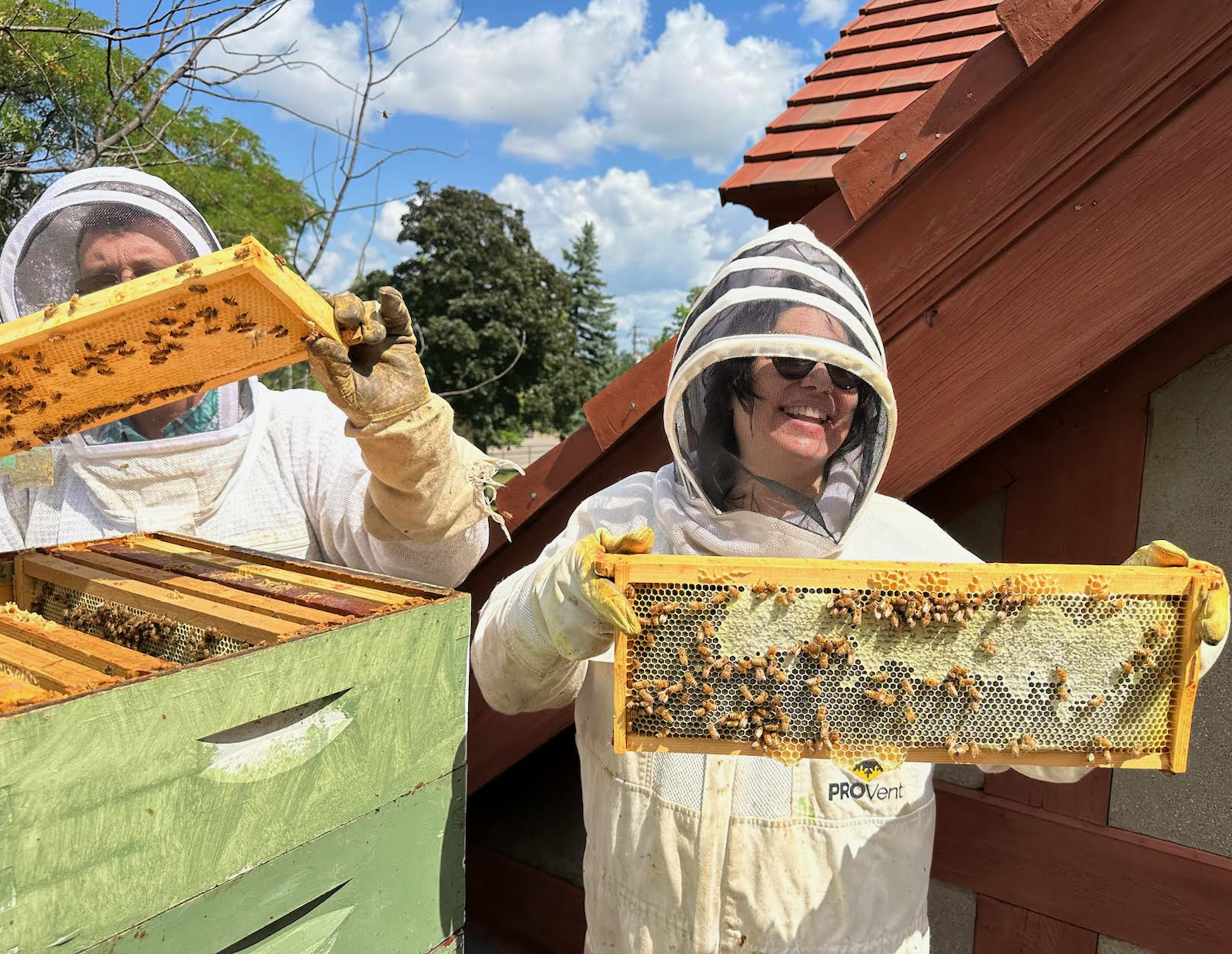 During a two-hour visit to the cemetery during which we had the chance to suit up and observe hundreds of thousands of bees, the knowledge of and empathy for bees oozed from Koenen and Nelson.
"We have no right to get upset when bees nest on our porches. They moved here 160 million years ago," says Koenen.
Koenen shared fascinating facts throughout the visit like there are 517 species of bees in southeastern Wisconsin and only one makes honey.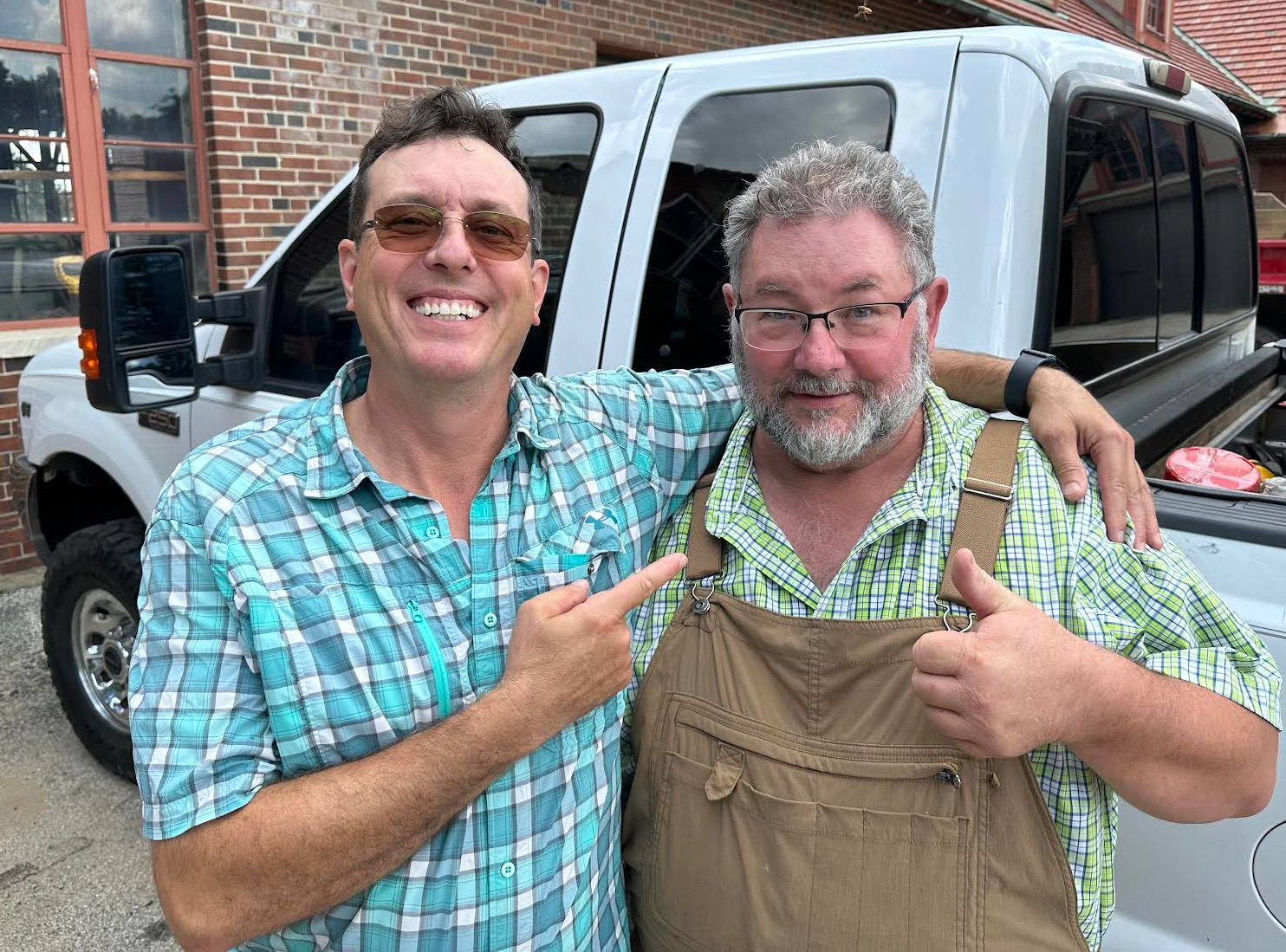 The Forest Home Cemetery has made great strides in the past few years to welcome native pollinators. Molly Barwick is the cemetery's aesthetic coordinator.
"We've been shifting from annual to perennial flowers and focusing on bringing more pollinator-friendly flowers into the cemetery," says Barwick. "We will continue our commitment to become more green and more environmentally friendly in any way that we can as a cemetery while still holding that traditional feel."
Although a passionate beekeeper, Koenen emphasizes the importance of planting native flowers – not beekeeping – in personal yards to "save the bees."
"The best thing you can do is to be a gardener, rather than a beekeeper, and look for specific native flowers that are beneficial to the native bees," he says.

Molly Snyder started writing and publishing her work at the age 10, when her community newspaper printed her poem, "The Unicorn." Since then, she's expanded beyond the subject of mythical creatures and written in many different mediums but, nearest and dearest to her heart, thousands of articles for OnMilwaukee.

Molly is a regular contributor to FOX6 News and numerous radio stations as well as the co-host of "Dandelions: A Podcast For Women." She's received five Milwaukee Press Club Awards, served as the Pfister Narrator and is the Wisconsin State Fair's Celebrity Cream Puff Eating Champion of 2019.