Fred Bliffert is humble when he talks about his music career, even though in the '60s and '70s, he was a household name among those active in the Milwaukee live music scene.
In fact, he says, "Now, most people know me from my lumber business," which he has fully retired from, spending most of his energy on the Blue Lotus Center, a non-profit retreat he founded in 2003.
But, his eyes light up when he discusses the musical evolution of his daughter, Kaita, who never even heard Fred perform until she was 12, and had little interest in continuing the "family business" of making music until she was 16.
Now, the two find playing together to be a wonderful father-daughter bonding experience, an offshoot of their deep appreciation of meditation and Eastern philosophy. And when they share a stage together at the free Meditate Milwaukee event on Jan. 1 at the Riverside Theater, they anticipate a gathering that reflects their combined decades of a love of music and a passion for Milwaukee.
Fred is best known for his band, Freddy and the Freeloaders, but he continued on with other groups, like the Blifftones, at a point when he was living, touring and recording in Los Angeles. He moved there to join his friend from Shorewood High School, David Zucker of "Airplane!" fame, in the Kentucky Fried Theater.
Though Fred says he failed his audition and he was just a ticket-taker, one can assume that's his self-deprecating style coming out again as he actually used the opportunity to pursue his musical career on the West Coast.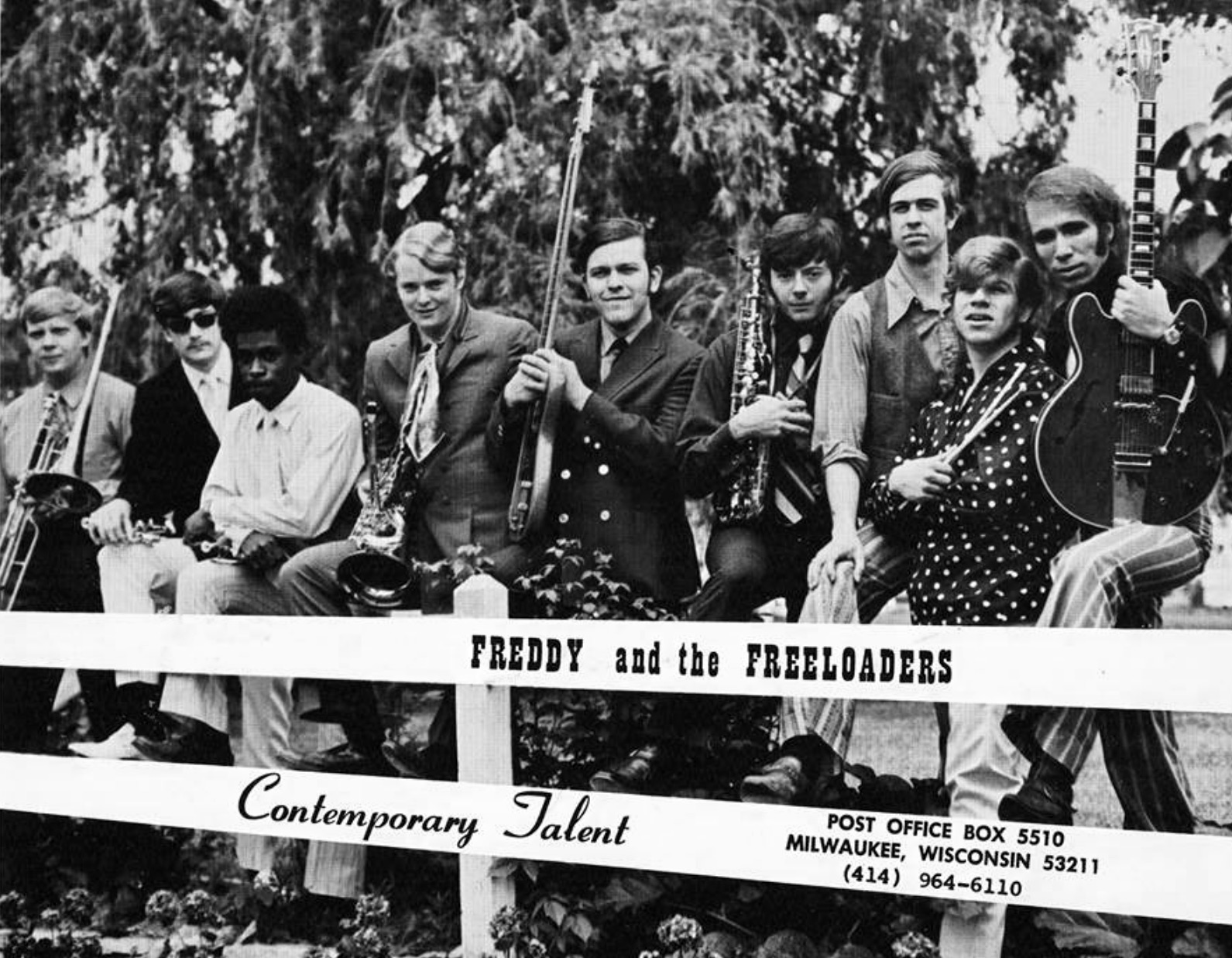 In fact, he leveraged a Milwaukee contact from BMI to attend a songwriter showcase in 1975.
"We followed Lindsay Buckingham and Stevie Nicks, and they just kind of stood there and sang great," Fred says. "We got out there and we did the Watusi. We were animated, at least. From that we got a manager and we were on Elektra/Asylum Records. We used all The Wrecking Crew people. It was fantastic."
Fred's musical career took him on tour as the opening act for Bread, but his dreams of making it big were put on hold when he and his wife had their first child. They moved back to Milwaukee, and Fred dove into the family business with Bliffert Lumber. "It was time for me to grow up," he says, without a hint of sadness. Fortunately, he still writes and plays today and his list of musical pals is a who's who of Milwaukee icons.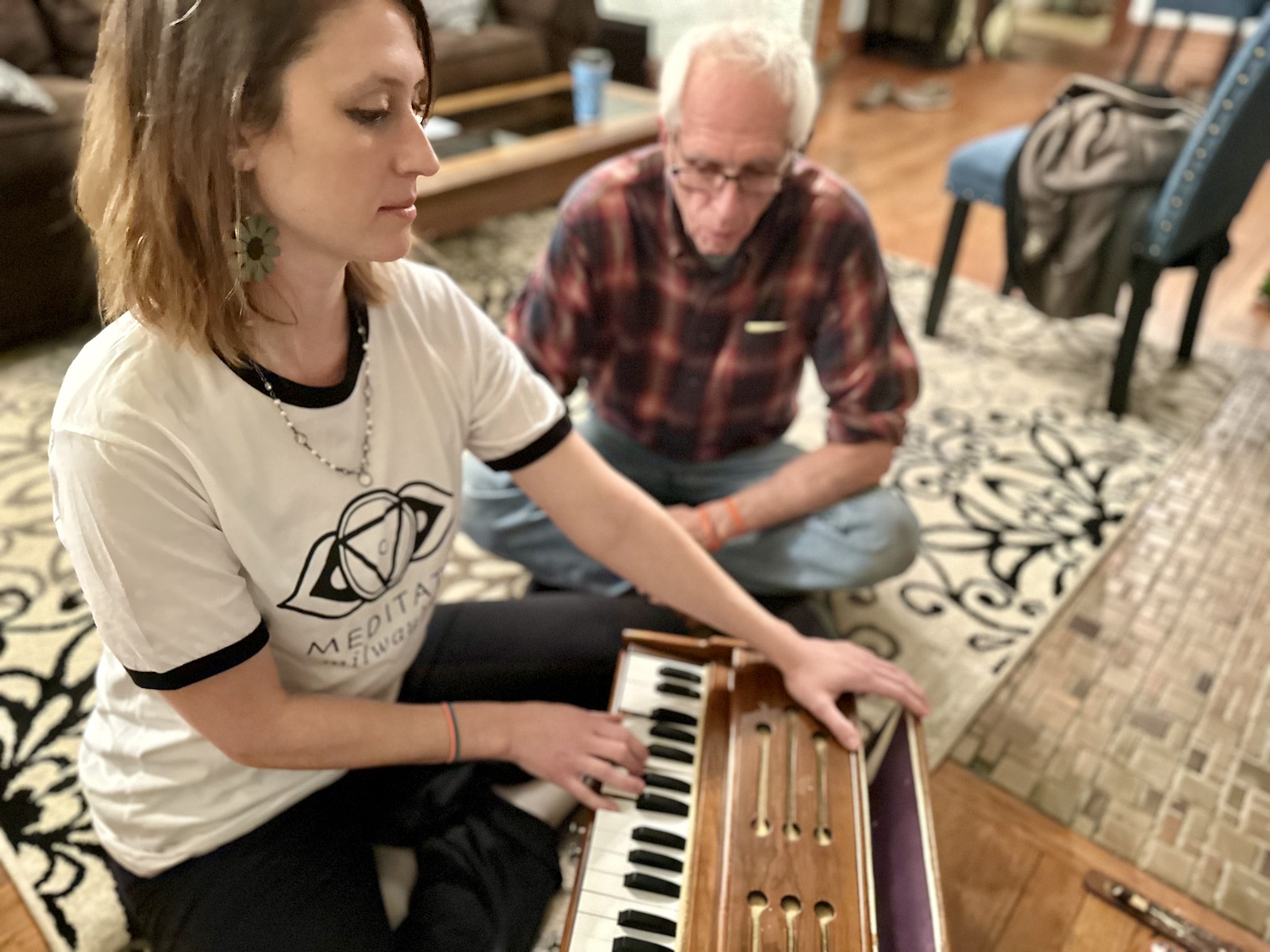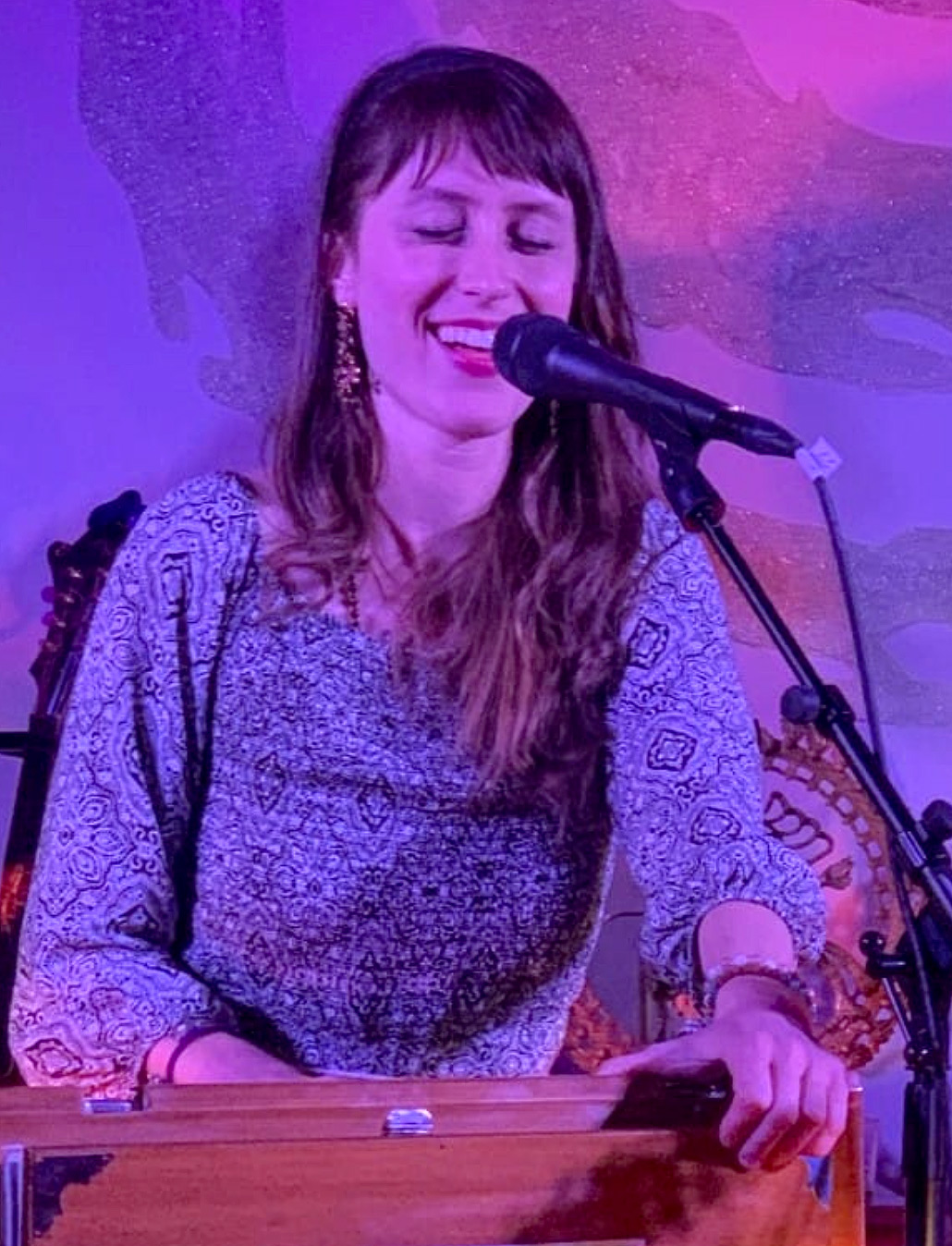 For her part, Kaita says she was just a goth kid who played a little music with her siblings at nursing homes, having little interest in becoming a musician until she attended her first Kirtan, which transformed her life. The 16-year-old goth kid "started wearing colors," she jokes, but it's true.
With the full support from her family, Kaita found own her voice, quite literally, and while simultaneously training to become a yoga instructor and massage therapist, she honed her craft on keyboards and songwriting.
How does it feel for Fred to see his daughter continue in his musical footsteps? "I'm thrilled," he says, beaming. "She clearly has a great voice."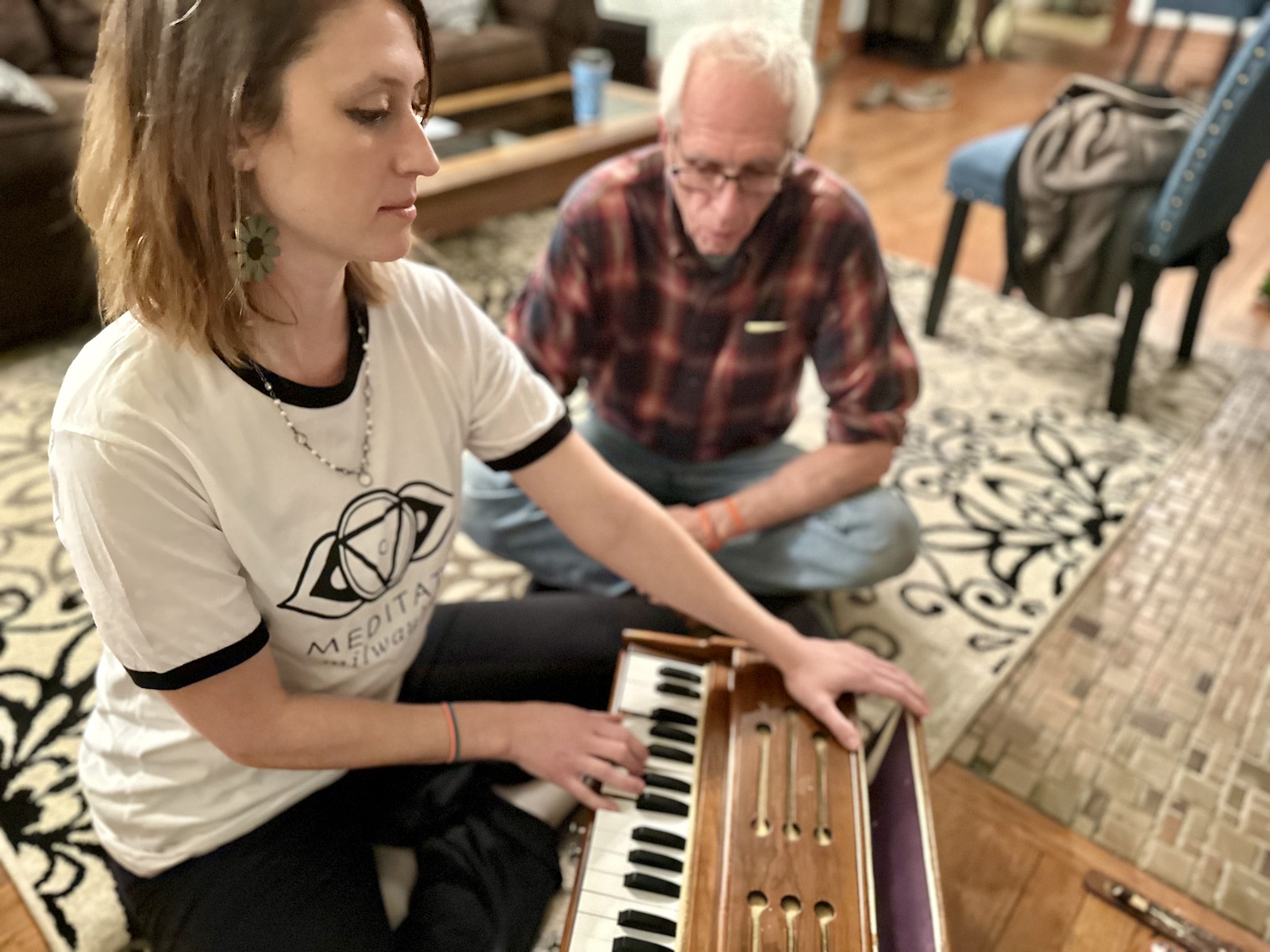 But, while Kaita has released two albums of her own and has played live for years, the father-daughter combo didn't perform together until 2009 in Cedarburg. "I used all his bandmates," she says.
Kaita points to her father as a songwriting helper, because he's classically trained in musical theory but she is not. "He'll take an idea and make it better," she says. "If I want to write a melody for a song, I'll get together with my dad on the keyboard and he'll show me a natural chord change."
And, for Meditate Milwaukee, Kaita asked her dad to write a theme song. "I said, 'Would you write me something that's as good and impactful as John Lennon's 'Imagine?' He said that would be impossible, but he had a song from a musical he once wrote, and it was perfect."
That song is called, "Love Just Took Me By Surprise," and the pair will perform it together at the Jan. 1 event. As proud as Fred is of Kaita, the feeling is mutual. "Singing with my dad is my favorite thing in the world."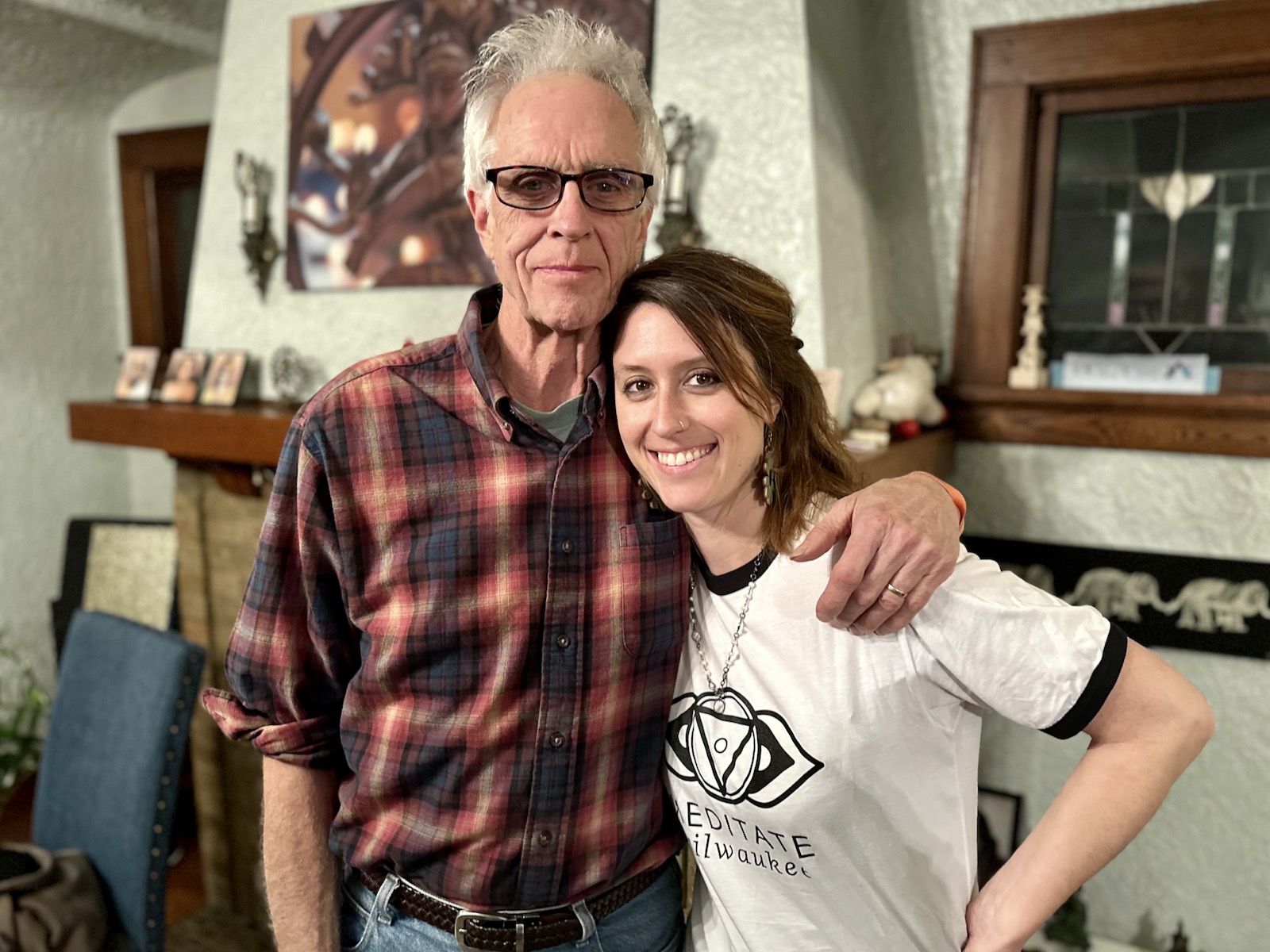 Even though their musical styles are different, the Blifferts share the love equally. Her genre is Kirtan, which she describes as call-and-response mantra chanting, meditation and new-age rock and roll, "but it's cooler than it sounds." His genre is old R&B and rock and roll. They will meet in the middle with the other song scheduled for Jan. 1, "Stand By Me."
For their set at the Meditate Milwaukee, which include several other performances, it will just be the two of them performing together on stage. "Playing music with my dad is the joy of my life, and singing to people at the Riverside, sending people off into the world inspired, feels really exciting."
Andy is the president, publisher and founder of OnMilwaukee. He returned to Milwaukee in 1996 after living on the East Coast for nine years, where he wrote for The Dallas Morning News Washington Bureau and worked in the White House Office of Communications. He was also Associate Editor of The GW Hatchet, his college newspaper at The George Washington University.
Before launching OnMilwaukee.com in 1998 at age 23, he worked in public relations for two Milwaukee firms, most of the time daydreaming about starting his own publication.
Hobbies include running when he finds the time, fixing the rust on his '75 MGB, mowing the lawn at his cottage in the Northwoods, and making an annual pilgrimage to Phoenix for Brewers Spring Training.