Slurp up these festival stories packed with vitamins, minerals and everything you need to spike your summer fun. The Summer Festivals Guide is brought to you by Punch Bowl Social. Come on in – it's time we all win at adulting.
Twenty musical artists, 13 events, one weekend. This Friday, Aug. 30, marks the debut of Milwaukee's first ever Fresh Coast Jazz Festival. Jazz musicians known locally, nationally and internationally will come together for three days of funk and fun at the Marcus Center, filling the building's halls with the sax sounds of Ronnie Laws, the soulful vocals of Lindsey Webster, the piano stylings of Chris Crain and much more.
While there are numerous music festivals that take place in Milwaukee during the summer – from Punk Fest to River Rhythms, Jazz in the Park and many more – this will be the city's first weekend-long, world class jazz festival.
"Milwaukee is a music town," said Crain, one of the event's local jazz musicians who will open for Grammy-winning artist Normal Brown and Grammy nominee Raul Midón on Sunday. "We got Summerfest, then we got Brady Street Days and we got all of the other things where they have cover bands. But to actually have a real jazz festival, similar to something you'd get in Chicago or California, I think that's important because it says that there's an appetite for it here."
Crain grew up in a musical family, his mother well-versed in church gospel. With her on vocals, Crain on piano, two brothers on sax, drums, bass guitar or trumpet, and his sister playing the clarinet, Crain likens their family performances to the Jackson 5.
"The only difference was we were not that good," said Crain, with a laugh.
Crain, who describes jazz music as "a neverending story" and "without boundaries," has had an instrument in his hands since he was seven. Despite being born with Brachial Plexus Palsy, severely limiting his motor movements in his left hand, Crain is a multifaceted musician who has found a way to share his own sound despite his given boundaries.
"He actually plays the guitar upside down because of his hand," said Milwaukee native Chris Taylor, known as Godxilla for his days as a pro wrestler before becoming a rap music producer. Taylor will serve as Crain's front house engineer at the Jazz Fest. "He's modest about it, but things like that are mind blowing to me. If you're just listening to his music, you'd never know there was anything wrong with his hand."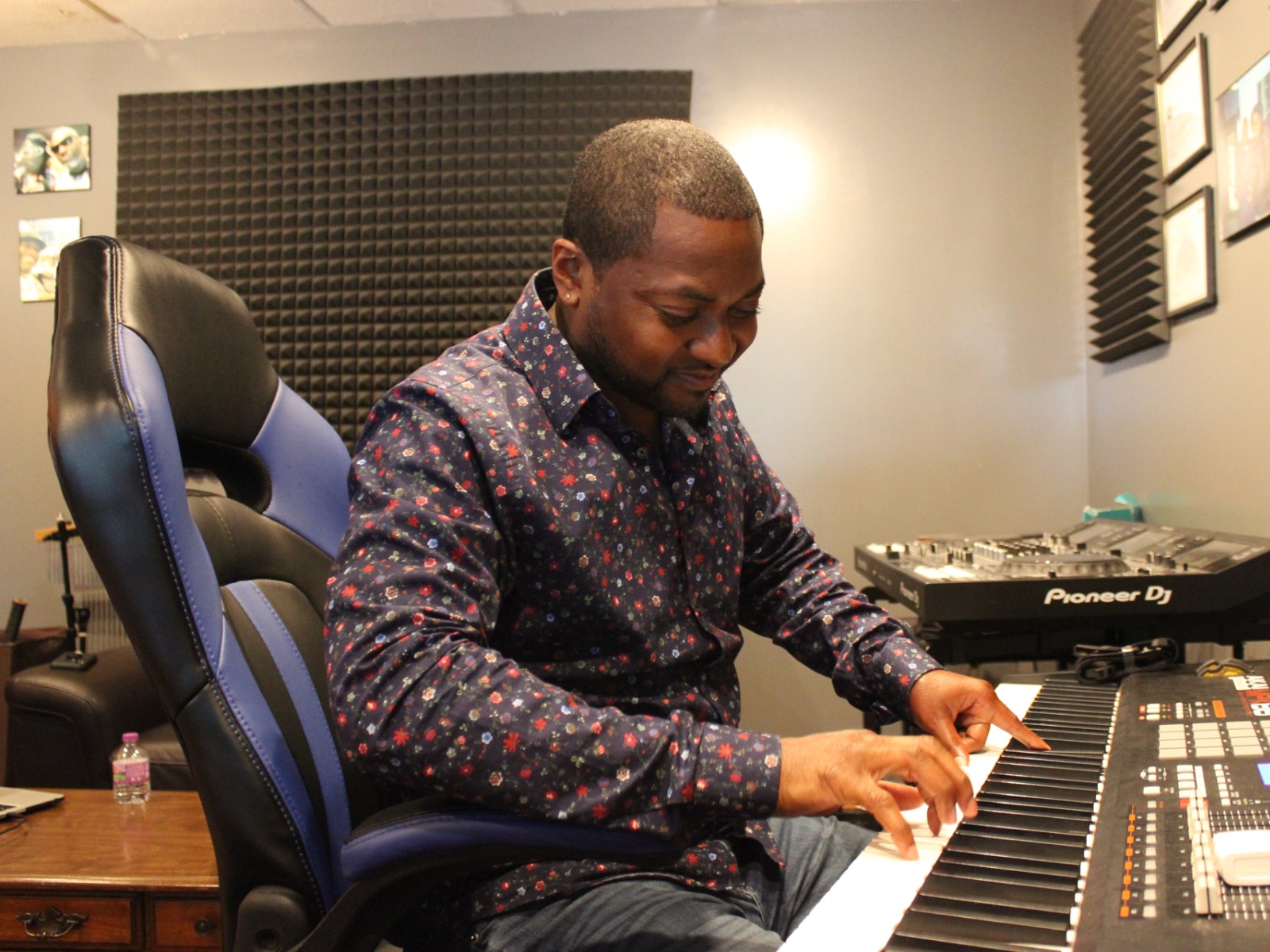 Crain also connected Carl Brown, the founder and chief executive officer for Fresh Coast, with Marcus Adams, another Milwaukee musician who will perform his sax on Saturday's Fresh Coast boat cruise. Adams will play myriad of songs from his latest CDs, "Dream Again" and "Starfire," along with covers from The Temptations to John Mayer, while guests sip on wine and snack on hors d'oeuvre.
"It's a cool thing to receive this kind of support from your hometown. A lot of times, that doesn't happen, especially with a niche like smooth jazz," said Adams, who fell in love with jazz after hearing an early album by David Sanborn. "Smooth jazz is evolving. It's grown up a lot from elevator music. It's now got the vibes of R&B or fusion or pop, and we're just replacing Whitney Huston with a sax or John Mayer with a lead guitar."
In addition to dozens of unique performances by famous artists and a musical boat cruise, Fresh Coast will also include a wine tasting that's paired with music from Al Jarreau, the star jazz musician and Milwaukee native who passed away back in 2017. Fresh Coast will also feature two hometown all-star performances by local Milwaukee artists like trumpet player Augie Haas and vocalist Samantha Rise.
"I think musicians are attracted to jazz for the freedom to express themselves through improvisation," said Haas. "But for listeners, I think they get excited that anything can happen in a jazz show, and you will never hear the same show twice."
But Fresh Coast is more than a jazz festival. It is also a fundraiser, where proceeds will go to not only local Wisconsin foundations such as the Lou McGlothian Scholarship and the Foundation for Heart Science, but will also provide grants to area schools to help their music programs thrive.
"My wife and I were looking for more ways we could invest in philanthropic work in our Milwaukee community. Then, three years ago, we attended the Indy Jazz Fest on Main in Indianapolis," said Brown. "My wife leans over to me and says, 'This is it. This is what we should do: a jazz festival.'"
Brown, like Adams, had been a fan of jazz since hearing Sanborn on his brother's playlist in high school. While neither he nor his wife are musicians, Brown says they're firm believers in "the power of music." Brown hopes to continue Fresh Coast yearly and, in ten years, raise one million dollars to support Milwaukee nonprofits and music programs throughout the city.
"Music has the power to unite," said Brown. "Music has the power to heal. Music has the power to soothe and comfort people. That's why we love music; that's why it's a constant in our lives, and that's why this event is special."
The Fresh Coast Jazz Festival takes place from Friday, Aug. 30, at 2 p.m. through Sunday, Sept. 1 at 3 p.m. Tickets are available on the event's website, starting at $89 with event-only tickets ranging between $39 and $59.