Freshfin Poke will open its doors at 11 a.m. tomorrow (Wednesday, July 22) at 6927 W. North Ave. in East Tosa.
Named for the famous Hawaiian dish poke comprised of sliced, raw fish combined with various add-ins, Freshfin marked a first for Milwaukee when it opened the doors of its East Side location at 1806 E. North Ave. in 2017, winning the honors of Best New Restaurant for 2017 in the annual OnMilwaukee readers' poll.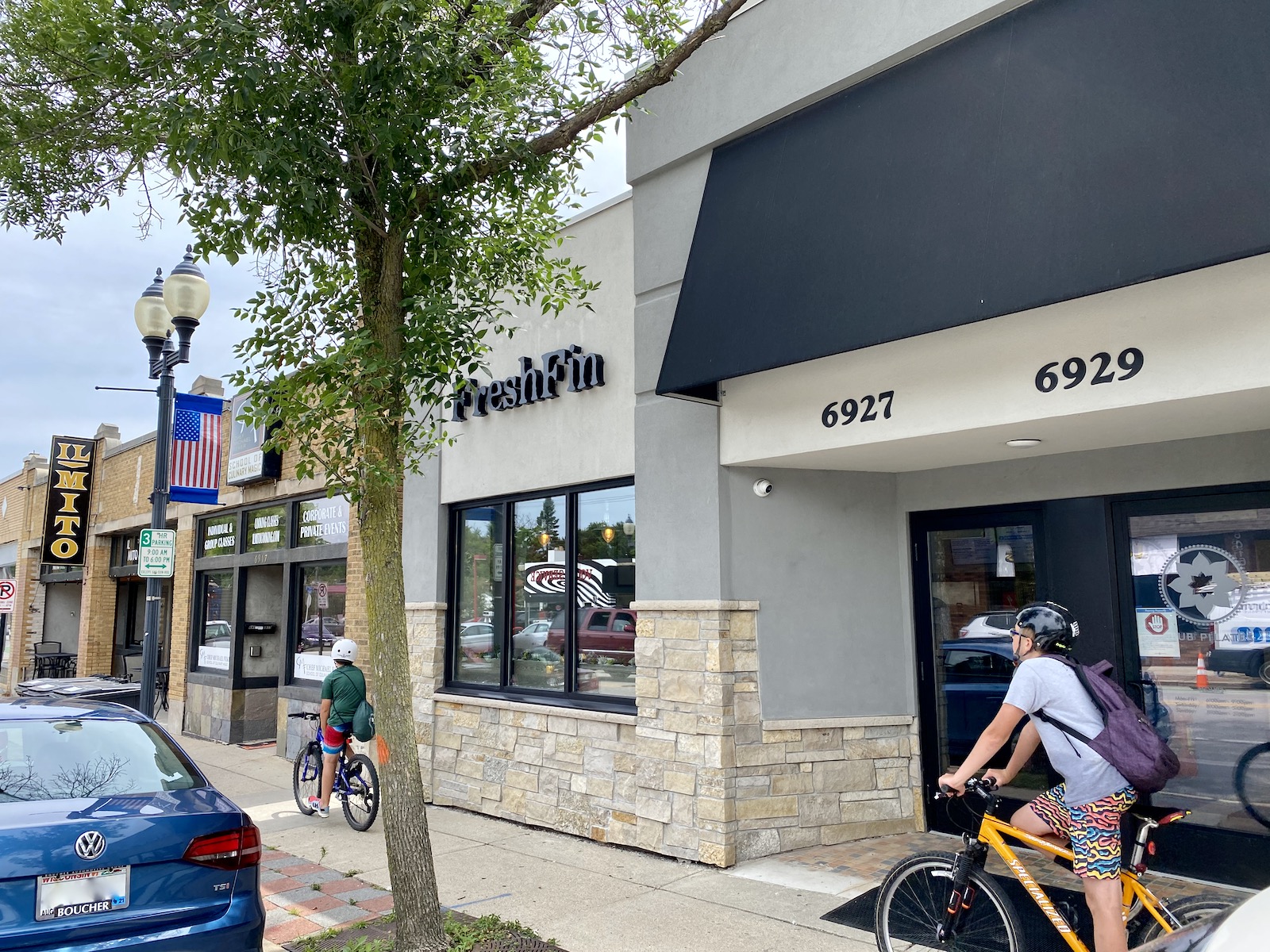 Since that time, the locally owned restaurant has expanded to include locations in the Third Ward and Corners of Brookfield as well as Madison. Freshfin offerings at are also available at Fiserv Forum.
In addition to signature bowls (available in two sizes), including the Mango Tango salmon bowl, Spicy Tuna, Curry Coconut (with shrimp or chicken) and vegetarian Zen Bowl featuring honua protein (shiitake mushrooms, sweet potato and avocado), guests are also invited to build-their own bowls. All bowls are priced in the $8.95-$15.95 range.
New on the menu
In addition to its staple offerings, Freshfin has also added a new vegan bowl to its line-up. The Power Peanut Tofu features marinated tofu (or chicken), edamame, carrot, daikon radish, blanched kale, shaved red onion, crispy garlic and ginger peanut sauce.
There's also a brand new Super Food Slaw featuring kale, edamame, carrot, cilantro and shaved red onion tossed in ginger peanut sauce.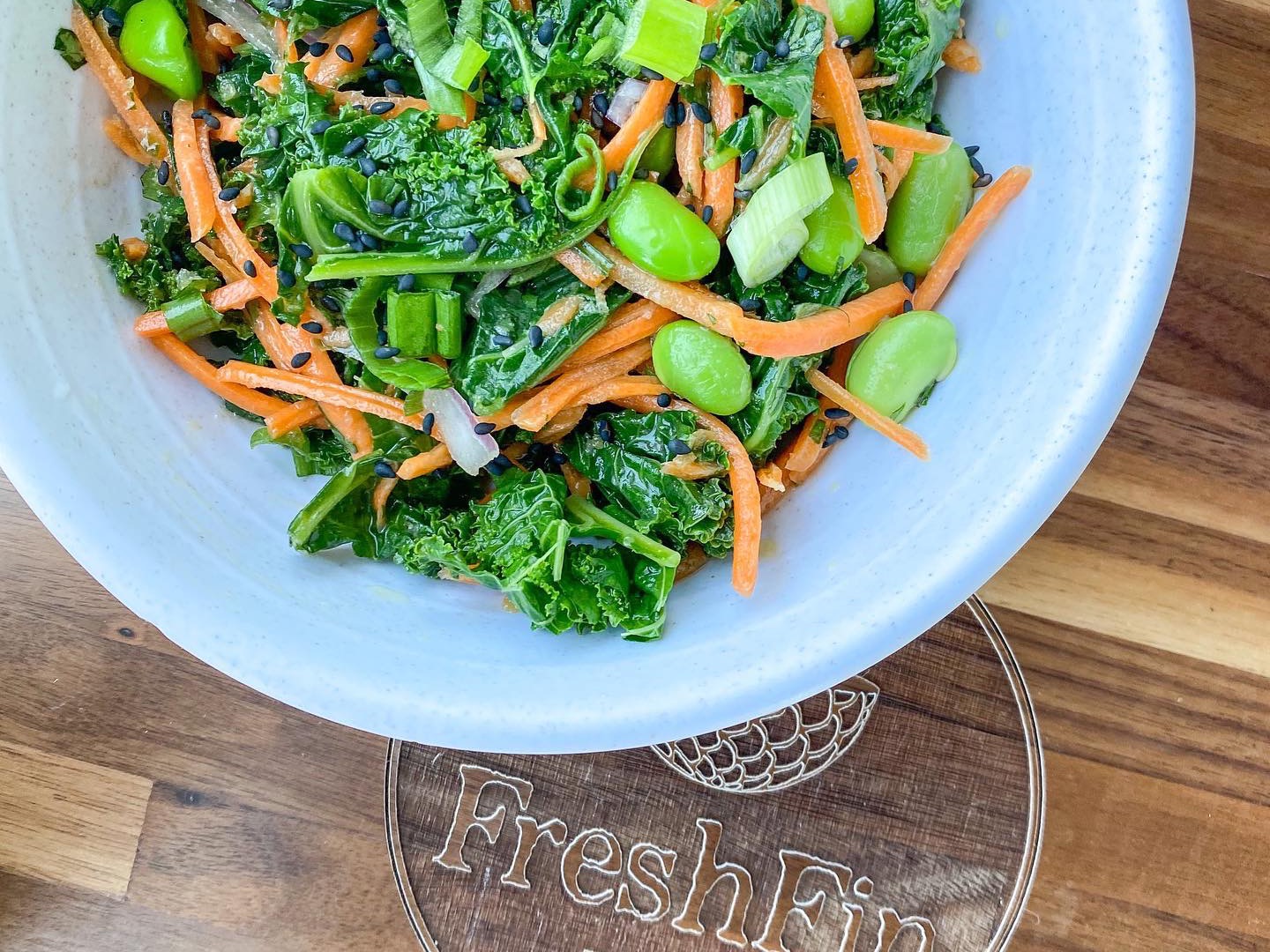 In the coming weeks, customers at all locations can look forward to two additional options for their poke bowl base: quinoa and shredded kale, along with standards like white or brown rice and mixed greens.
Beginning in January, Freshfin also began offering the Bowl of the Month, a special limited time offering that currently features the Clean 'n Green featuring Marinated tofu (or chicken), avocado, edamame, kale, cucumber, jalapeno, daikon radish, red onion, cilantro lime and Thai chili ginger sauce.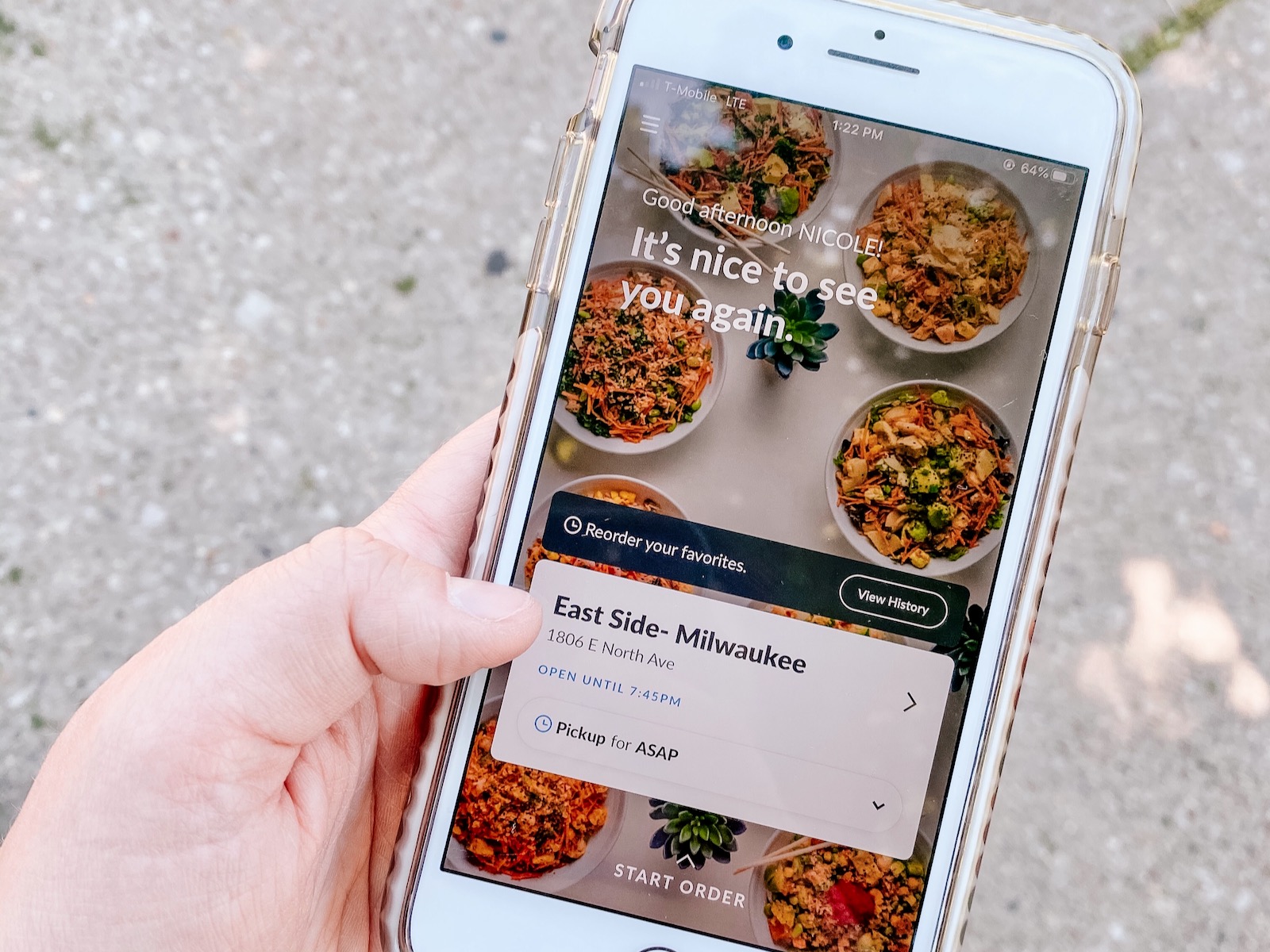 How to order
To start, the restaurant will be open for carry-out. Orders can be placed online, by phone or through the relatively new Freshfin app, which is available for both IOS and Android. The app, which has been popular among Freshfin regulars offers real-time updates for pick-up as well as features like easy recording of favorite items.
Mobile orders are available for easy contactless pick-up at mobile pick-up stations inside Freshfin locations.
Freshfin East Tosa has also launched a partnership with their neighbors at Fermentorium Barrel House at 6933 W. North Ave. Guests at the craft beer tap room can place orders for fresh bowls by phone, online or through the app for pick up or delivery to the tap room.
Beginning July 22, Freshfin Poke East Tosa will be open daily from 11 a.m. to 8 p.m.
Lori Fredrich (Lo) is an eater, writer, wonderer, bon vivante, traveler, cook, gardener and girlwonder. Born and raised in the Milwaukee area, she has tried to leave many times, but seems to be drawn to this quirky city that smells of beer and alewives.
Some might say that she is a little obsessed with food. Lo would say she is A LOT obsessed with food. After all, she has been cooking, eating and enjoying food for decades and has no plans to retire anytime soon.
Lo's recipes and writing have been featured in a variety of publications including GO: Airtran Inflight Magazine, Cheese Connoisseur, Cooking Light, Edible Milwaukee, Milwaukee Magazine and the Milwaukee Journal Sentinel, as well as on the blog Go Bold with Butter, the web site Wisconsin Cheese Talk, and in the quarterly online magazine Grate. Pair. Share.