Fiserv Forum was the place to be as rapper Future brought his "One Big Party" tour to town during the second leg of one of the biggest rap shows from the past year. The anticipated performance was in support of his latest album "I Never Liked You" and was a can't miss for any Wisconsin rap fan. Fans from all over the city and state rushed to the arena to see the Grammy-winning artist perform his chart-topping hits live on stage.
The excitement was undeniable as opening acts Don Toliver, G Herbo and more took the stage, each with their unique style and sound. The arena was alive with energy as the entire lineup of artists worked the crowd from the beginning until the main event.
Check out our six biggest reasons you shouldn't have missed Future and friends during their Milwaukee performance on Sunday night:
1. It was the first rap concert at the arena since last summer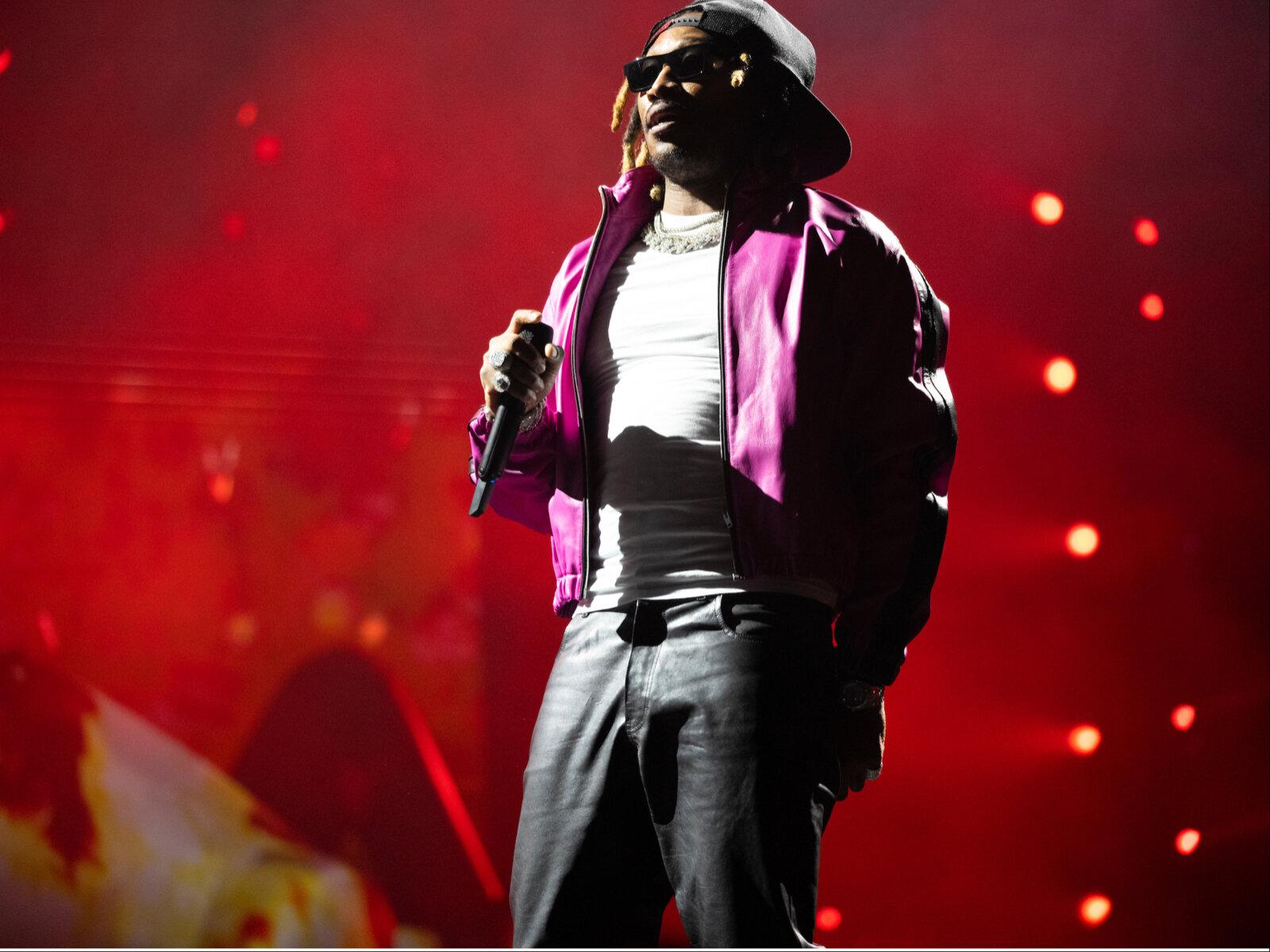 Future's concert at Fiserv Forum was not only a fantastic show overall, but it also was much needed for Milwaukee hip-hop fans. Last night was the first rap concert at Fiserv Forum since Kendrick Lamar's stop on "The Big Steppers" tour last summer. The arena is the top spot for live music amongst the bigger performers in music, and it was exciting to see some of the biggest names in rap perform at Fiserv Forum every year since it opened. Future's "One Big Party" tour was the perfect follow-up to Kendrick's performance, and the crowd was thrilled to be part of the party. The big marquee hip-hop shows at Fiserv Forum have marked a new era for rap music in Milwaukee, and it's safe to say that the city is hungry for more.
2. An cast of openers worth the price of admission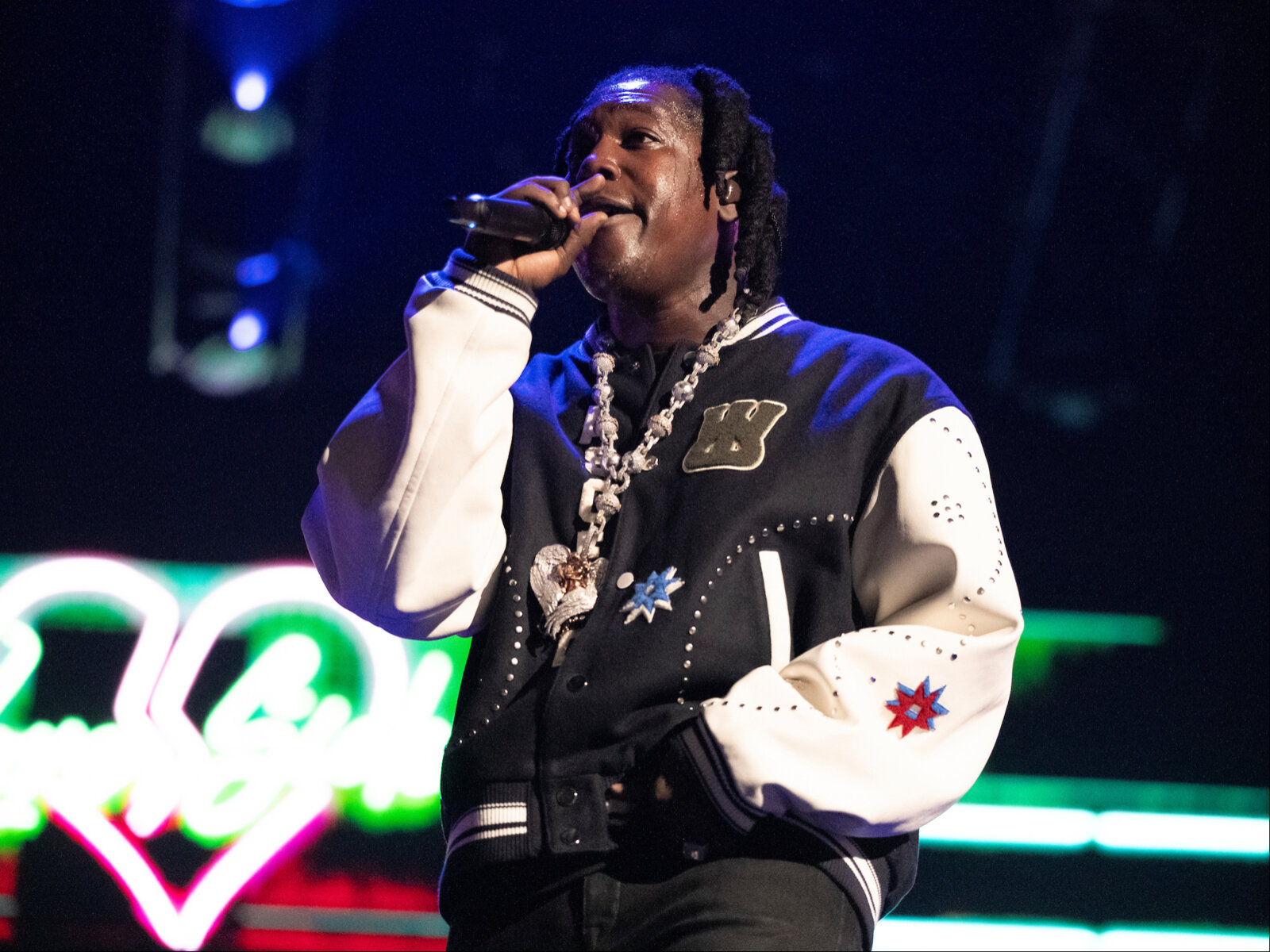 Don Toliver, G Herbo, Mariah the Scientist and Dess Dior set the stage on fire with their supporting performances. Each artist brought their unique sound, and the crowd was rewarded for showing up to the arena on time. From Chicago's G Herbo – who is always well received 90 miles north in Milwaukee – to "After Party" rapper Don Toliver, who is arguably as popular of an artist as Future right now, even without the headlining set, fans got their money's worth with the opening acts. It was clear that Future had chosen the perfect opening acts to get the party started.
3. A diverse setlist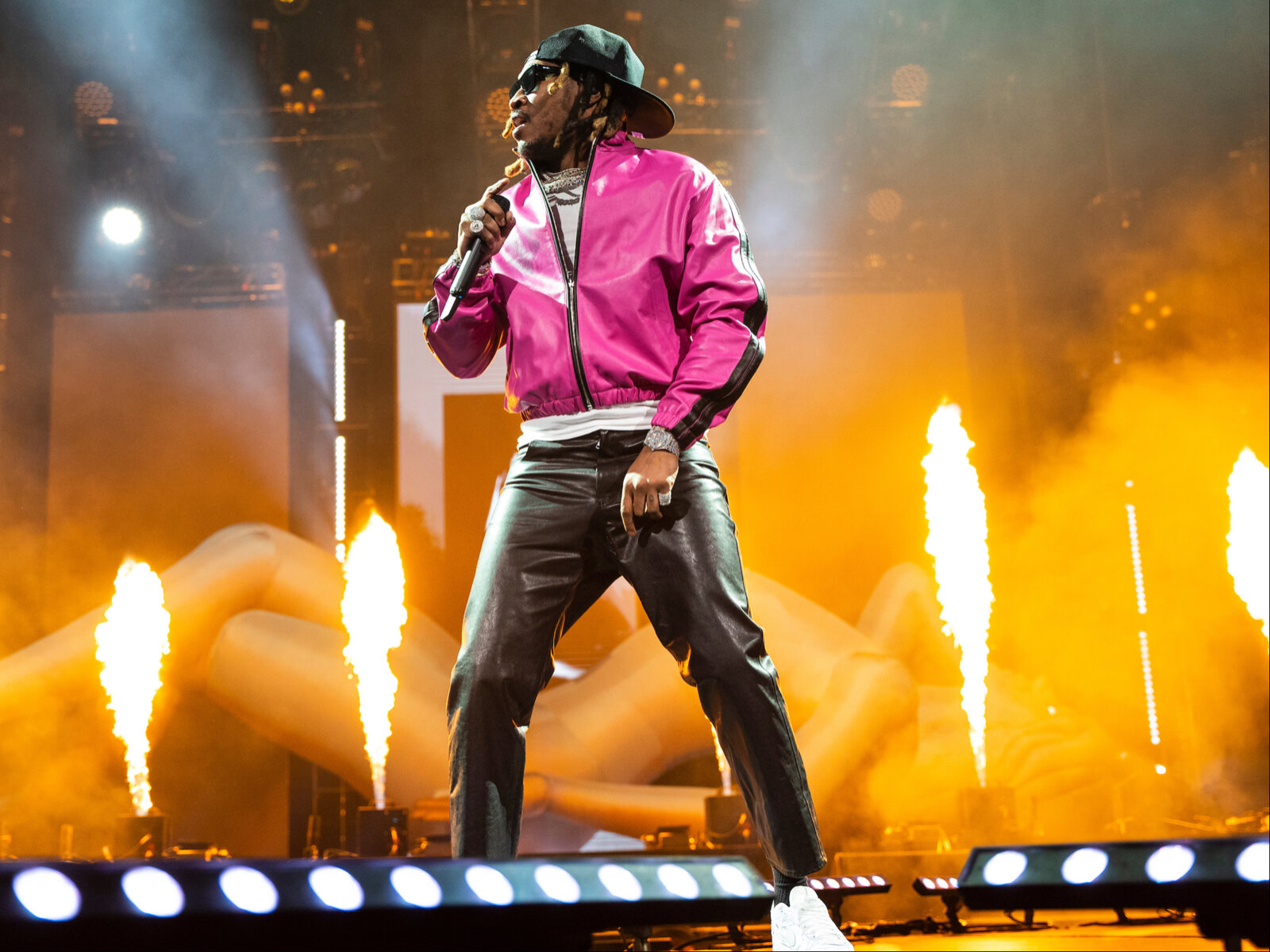 Future's "One Big Party" tour was a celebration of the rapper's entire career, and he brought a diverse setlist to Fiserv Forum for his Wisconsin fans. Opening with new album's opening track "712PM," Future launched into a non-stop barrage of hits that kept the crowd on their feet from start to finish. Fans were treated to classics like "Move That Dope," "Bugatti," "Real Sisters" and "March Madness," just to name a few. Each song was met with a deafening roar from the crowd, and it was clear that every fan in the arena was there to experience the full force of Future's sound.
The setlist was carefully crafted to showcase the rapper's unmatched collection of hits and features. Future has been a defining voice in hip-hop for over a decade, and his music has always pushed the boundaries of the genre. The Atlanta rapper effortlessly moved from bangers like "New Level" and "Jumpman" to more introspective tracks like "Love You Better" demonstrating his range as an artist. It was a set that kept fans on their toes, never knowing what to expect next, and left everyone in the arena feeling complete.
4. Future's unmatched stage presence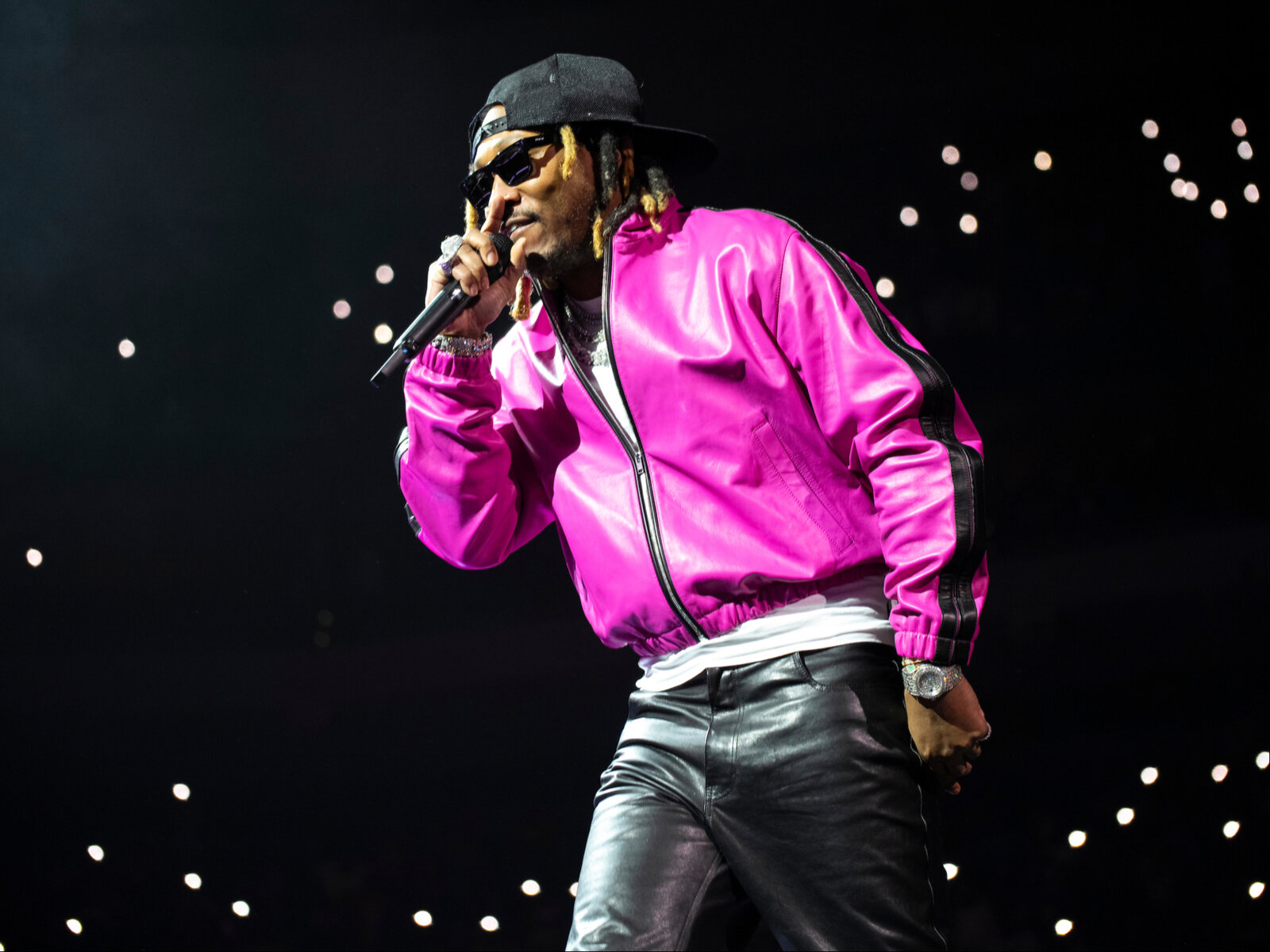 Future commanded the stage like an absolute pro. His confidence was evident, and he had the crowd in the palm of his hand, which is no surprise as he has been dominating crowds across festivals and tours for several years. He interacted with the audience and performed all across the tour's massive stage, all showcasing his exceptional stage presence. It's no wonder why he's one of the biggest names in hip-hop today.
5. Grade-A production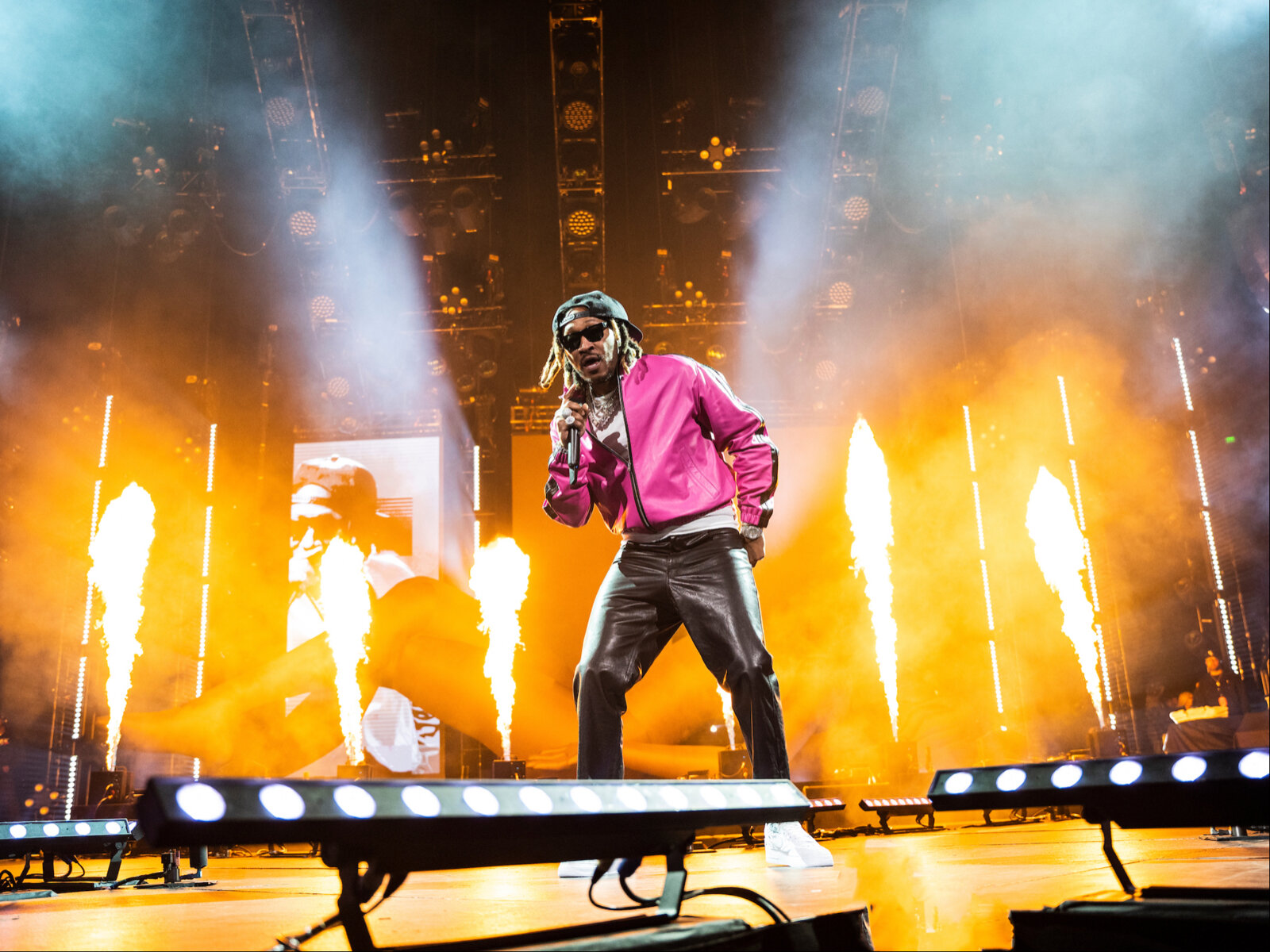 Fiserv Forum has exceptional sound and lighting systems, and Future's team made the most of it. The stage was set up with multiple screens, pyrotechnics and other visual effects that complemented his performance. The tour also showcased a massive stage complemented by an X-shaped catwalk that extended into the middle of the general admission pit that took up half of the floor section. The result was an immersive concert experience that was out of this world for rap fans.
6. The atmosphere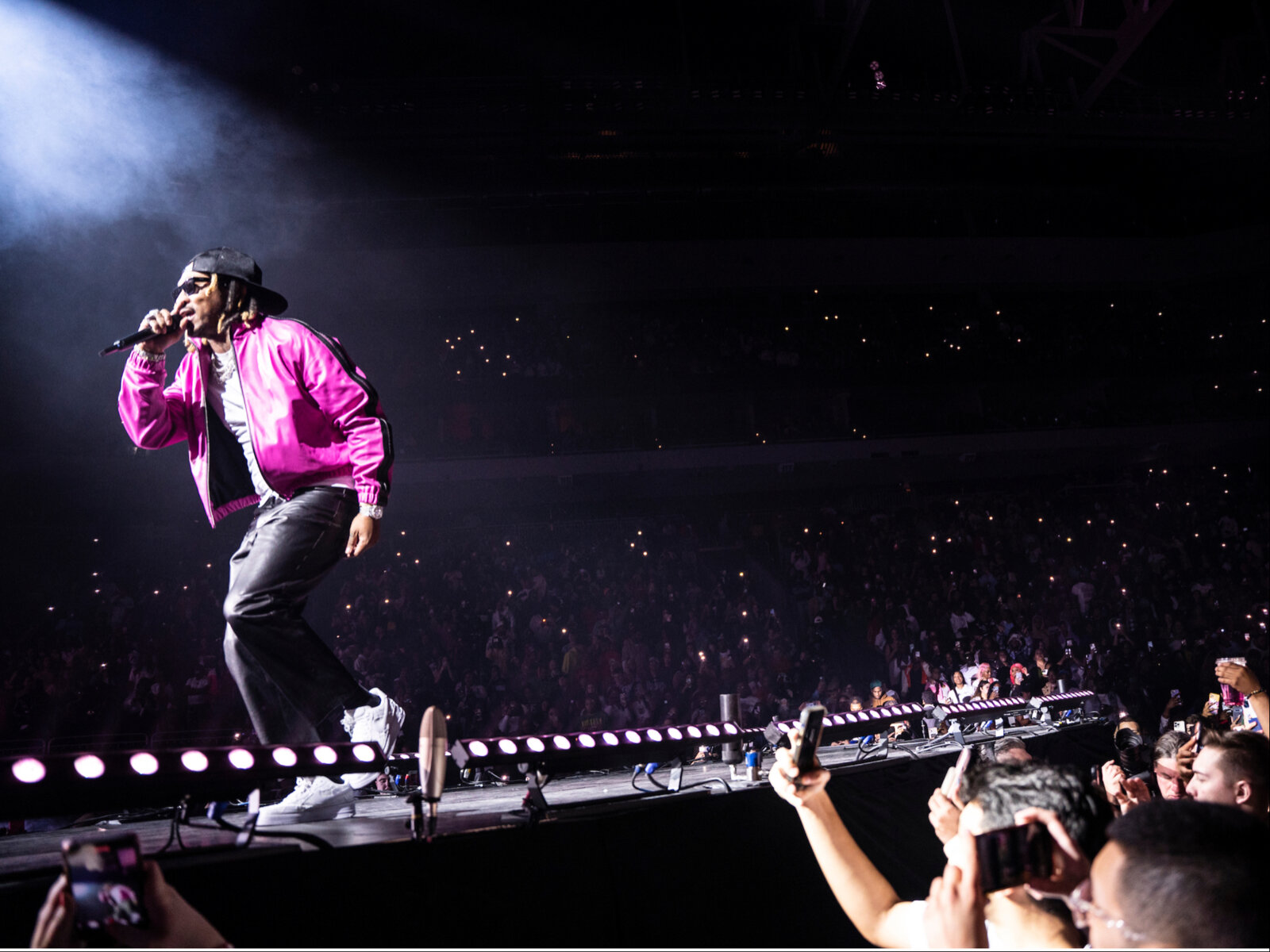 Fiserv Forum was packed to the brim with fans from all walks of life, and the energy in the arena was palpable. The audience was engaged, excited and fully immersed in Future's "Big Party." The atmosphere was electric, and it was clear that everyone was there to have a good time.
Future's "One Big Party Tour" concert at Fiserv Forum was an unforgettable experience for his fans that should not have been missed. With an incredible lineup of opening acts, a state-of-the-art production, a diverse setlist and more, the concert was a true spectacle for any fan of hip-hop. If you're a fan of hip-hop and you weren't in attendance on Sunday night, you missed out on a great evening of live music.