One week after releasing their new song "Callada," the reggaeton and Latin music duo Gego y Nony – along with DJ Kenny Perez – opened for French Montana, closing out Summerfest at the BMO Harris Pavilion.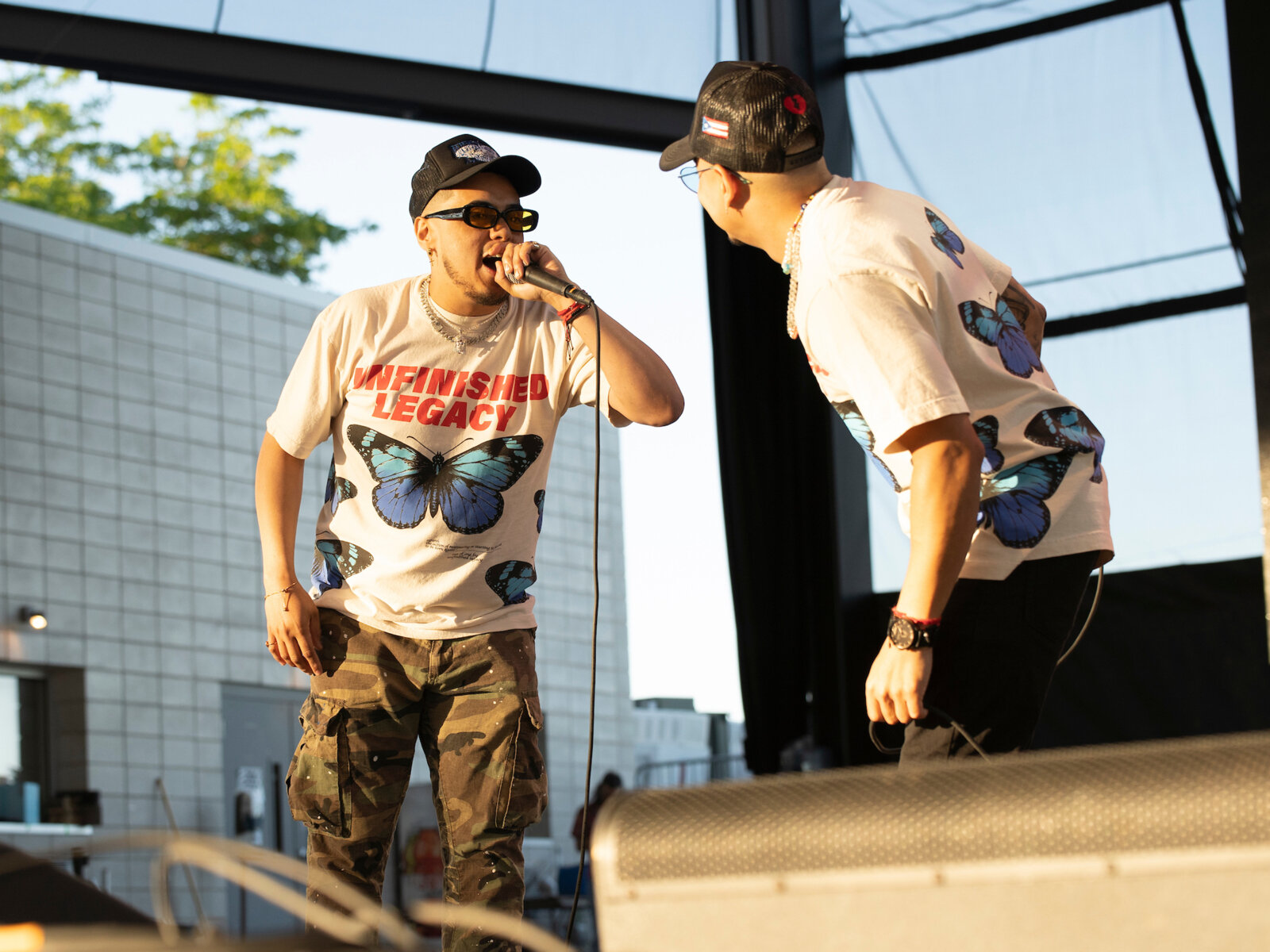 Returning to the Big Gig for the second year in a row, the two thanked the crowd several times for being there. The Milwaukee-based act brought the energy between their songs, like "You Got It Going," and with their frequent interactions with the crowd, they seemed genuinely happy to be there. Their setlist featured their well-known songs – inclulding "Reloj," "Frontea" and even debuted a new song "100 Miles Per hour" – blending a perfect mix of original songs and covers. Shortly after the show, they even walked through the crowd to thank fans and pose for pictures – cool souvenirs from an act very much on the rise.
The BMO Harris Pavilion crowd was smaller for the Gego y Nony but filled up completely in time for headliner French Montana's set. Most known for his radio hit "Unforgettable" released in 2017 (though, if you're a pop culture junky like me, his true claim to fame is dating Khloe Kardashian in 2014), French Montana inspired a great showing to close out this year's Big Gig, with people dancing around the stage and enjoying snippets of Montana's various well-known hits as well as a number of tributes.
.@FrencHMonTanA // @BMOHarrisBank Pavilion with @MillerLite

📸 @FreakishNerd pic.twitter.com/aGKJIyBlQb — Summerfest (@Summerfest) July 10, 2022
I was happy with the show – and not just because of the performances I was there to see. Reflecting before the night was over, I realized the stage's lineup was a perfect example of why we are so lucky to have Summerfest right in our backyard. The stage went from a Phish cover band called Phun, to a reggaeton duo, then to rap – an eclectic variety of sound, all over just four hours. Throught it all, different fans shuffled in and out of the pavilion area, happy to hear the music and dance whether they knew the artists playing on stage or not.
With all those wonderful sights and sounds on stage and off, the night gave me a great last impression and appreciation for Summerfest.