Sports writer Mirin Fader – a staff writer at The Ringer – has written a book about the Bucks' Giannis Antetokounmpo called "Giannis: The Improbable Rise of an NBA MVP," and she will take part in a virtual event on on publication day, Aug. 10, at Milwaukee's Boswell Book Co.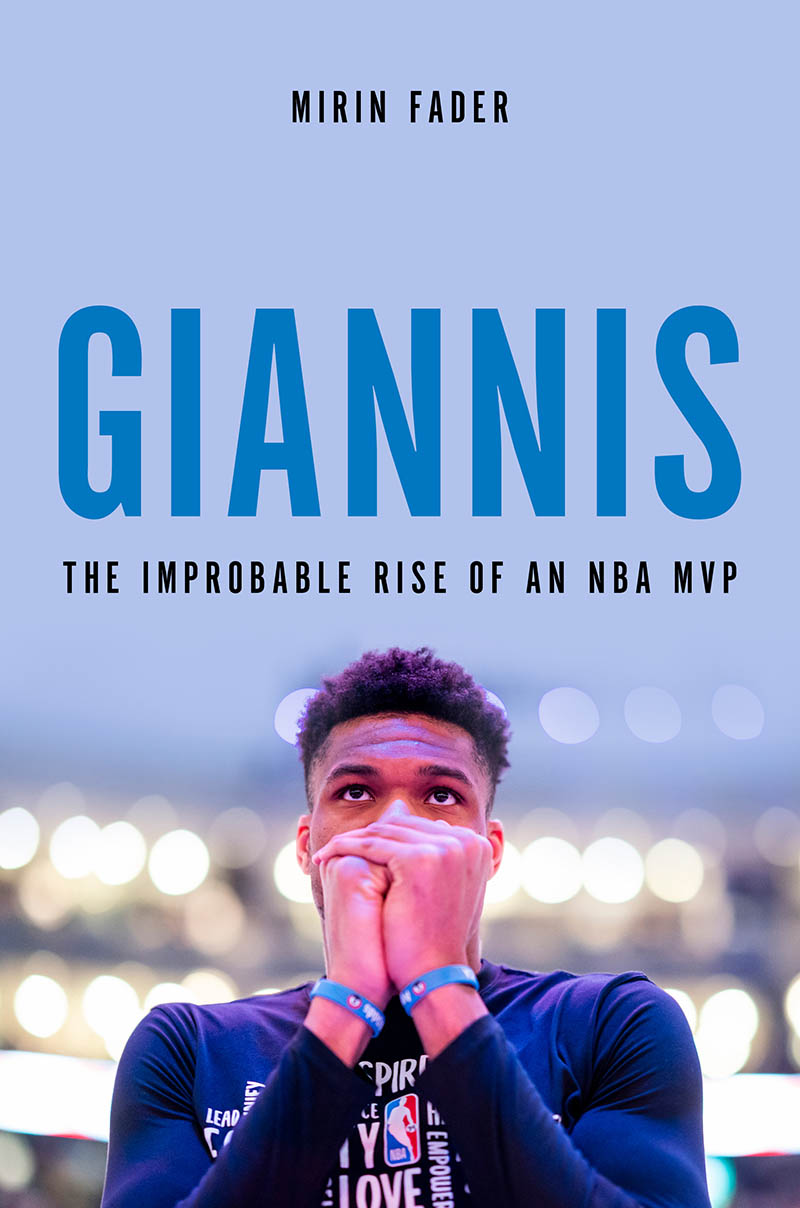 Fader – who has also written for Bleacher Report and has been featured in the Best American Sports Writing series of books – will be in conversation with Chris Herring, senior writer for Sports Illustrated, for the event, Tuesday, Aug. 10, at 7 p.m.
I got a chance to catch up with Fader as the Bucks continue their NBA Finals run to ask her about the book, about what inspired her to write it and about Giannis, of course.
"There are plenty of stars in America worthy of books, too, but none who have transformed their games, and their bodies, in the way Giannis has," Fader told me.
"The growth he has had in such a short amount of time since rookie year is tremendous, and the way that he has defied nearly every norm in the NBA made him an attractive subject for a book."
But even more than just his skills on the court, Antetokounmpo (he's so personable that it feels almost weird not to just use his first name) is an inspiring person.
"He is so smart, so wise, so ahead of his time, and also so down to earth and relatable," said Fader. " He is multifaceted. In other words: he's human. He is easy to love: he doesn't seem to believe in his own hype. He isn't afraid to laugh at himself."
The book will arrive in a few weeks, but you can learn more about it by reading my interview with the author here...
Also, you can register for the free event here, and you can order a copy of the book here.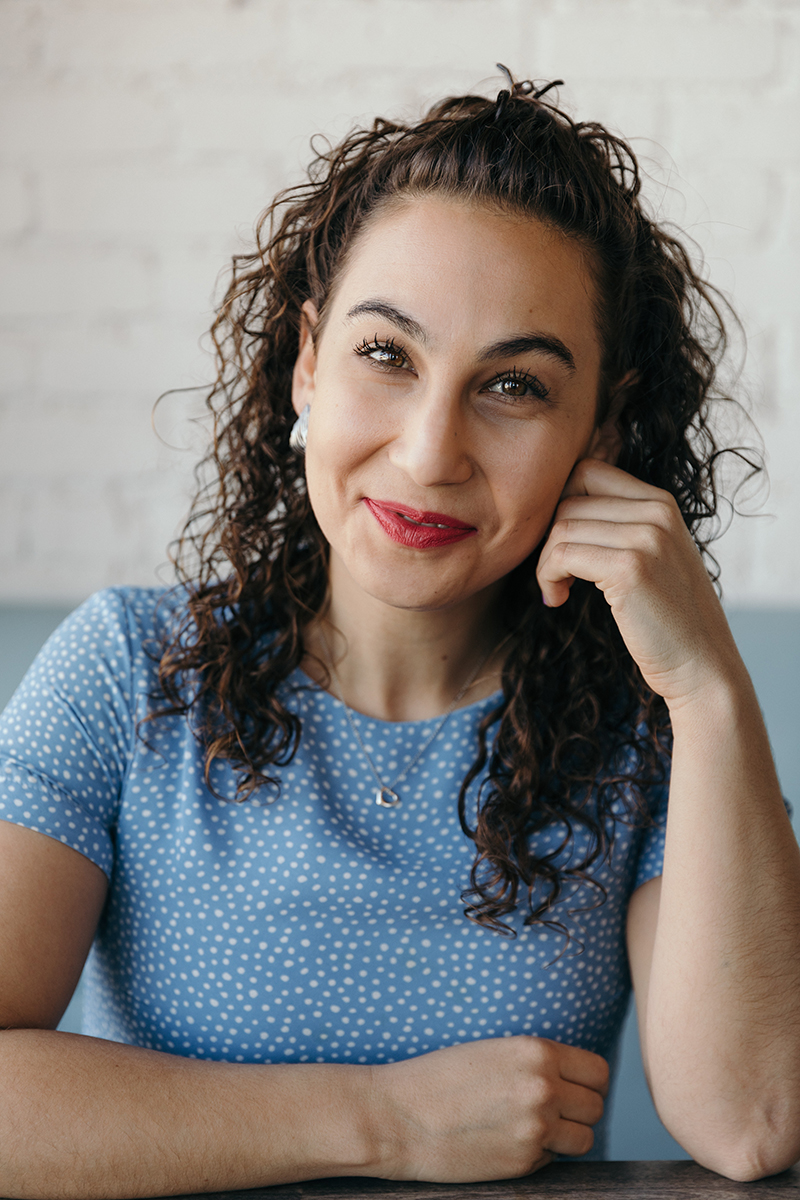 OnMilwaukee: Could you have imagined that your book would arrive to coincide with the Bucks' first NBA Finals in about a half-century?
Mirin Fader: Absolutely not! The reason the book is coming out when it is, is because we didn't know at the time when I began working on the book (March 2020) whether Giannis would stay in Milwaukee or not. We thought that free agency might be a good time for the book to come out. But Giannis choosing to stay? And then an NBA Finals Run? Never would I have imagined both.
It's miraculous for the city of Milwaukee. I interviewed a lot of Milwaukee natives and fans for the book because I wanted to understand what Giannis means to them, and what they've gone through in terms of the pain and the trauma they've experienced as a franchise. Years of mediocrity, bad management, bad deals with recognizable players at the tail end of their careers, bouncing out of the first round 'just be competitive' mentality of Herb Kohl.
These people told me about the mentality of "hopeful worry" as a Bucks fan: you're prepared to be disappointed, but you keep hoping, you keep loving your team. Always, always loving your team. So, it is so awesome to see the people I interviewed feel so happy and excited being on the biggest stage of basketball, with a chance to win a ring.
What would it mean for Giannis and his family for the Bucks to win?
it would mean the world to Giannis and his family if the Bucks won. They've built a life here in Milwaukee. A real home. This is a franchise that took a chance on him. That took a "gamble," as many local reporters called it at the time in 2013 when he was drafted.
This is a franchise that gave his family members keys to the gym, that would set up "watch parties" in the condos nearby for the family, with pizza and drinks, while Giannis and the Bucks were on the road, just so the family would feel included. Safe. Loved.
At every step of the way, the franchise was there for Giannis and his family. And if after all these years of toil – that 15-win season was only in 2013! – it would be so wonderful for them to see Giannis and his teammates push through and accomplish the unthinkable.
What is it about Giannis and his story that compelled you to write the book?
I wrote a story on Giannis and his youngest brother, Alex, for Bleacher Report mag in 2019. The story showed a different, more vulnerable side of Giannis. How deeply he was affected by the loss of his father, the ways in which he acts as a father figure for his brothers. These were different sides of Giannis that I wanted to explore more, and I felt that his story deserved much more time and space. It is so human, so universal, that I thought it should be a book. I also just think his journey, as the title suggests, is simply unfathomable.
It wasn't just that he grew up with little money, and often felt hungry. It was that he had obstacles at nearly every juncture, such as the fact that he was undocumented. He couldn't leave the country to get scouted for a long period of time, because he didn't have a passport. It is truly miraculous to think that someone overcame those types of obstacles to become a global basketball icon.
There are plenty of stars in America worthy of books, too, but none who have transformed their games, and their bodies, in the way Giannis has. The growth he has had in such a short amount of time since rookie year is tremendous, and the way that he has defied nearly every norm in the NBA made him an attractive subject for a book. I also think it's interesting to chronicle a star in real time, as often sports books are written about retired players.
You say that he's been an inspiration to folks all around the world; who are some of those people that have taken his spirit to heart?
I interviewed other Black Greek players coming up now in Athens to ask them how much Giannis inspired them. Many of them started playing basketball because of Giannis. They see him and they see a different life. They see him and also wonder: will I ever get citizenship papers? Will I ever get to live the life Giannis does? That's bigger than Giannis, that is on the Greek government, but, nonetheless, they follow Giannis. They study Giannis, they watch Giannis, and they love Giannis. He gives them hope.
I also interviewed young people in Milwaukee whom Giannis has inspired. One of them was an intern for the Wisconsin Herd whose family is from Egypt originally. Giannis spends time talking to this kid one day, watching him mop the floor, and takes the time to get to know the kid's story. Sure enough, Giannis finds out the kid is also from an immigrant family. Also has four brothers. Also close with his mom. No cameras were on Giannis in this moment, but he talked with this kid for quite some time, as if he was the most important person in the world. It changed that kid's life. It was one of my favorite anecdotes in the book.
Not sure if you saw the press conference last week when Giannis was asked about why he briefly left a couple of the Finals games during the first quarter and his response was that he needed to "tinkle." That's the kind of charm that has made him so beloved here in Milwaukee. Do you think that same boyish innocence is a part of his appeal?
Absolutely. It was fun charting that boyish innocence all the way back to his rookie year, when it seemed everyone was falling in love with him – will we ever look at smoothie's the same?! – and even later, when he gave his customary "dad jokes" at media day. I think what endears Giannis to people is that he can both be a complete goofball and also say incredibly profound things.
He is so smart, so wise, so ahead of his time, and also so down to earth and relatable. He is multifaceted. In other words: he's human. He is easy to love: he doesn't seem to believe in his own hype. He isn't afraid to laugh at himself.
The thing I kept hearing from Milwaukee fans that I interviewed was, "We love him because we feel like we've watched him grow up. We grew up with him." He is a man now, he is a father now, he is all grown up – but to many, he will always be the kid that couldn't get over the concept of a buffet or a smoothie.
The charm comes with fire and skill on the court, too, right?
He's always had that fire, that determination, and skill. But--the mean mug, that intense demeanor, has taken time. One of my favorite chapters to work on is titled "Mean." It's about how Giannis had to practice his scowl in the mirror because he just wasn't taking on that assassin persona yet. He had that charm, that lovable personality.
But...he needed to become less adorable, and more "cut your heart out" on the court. His teammates told me they would tell him he had to work on his "roar." Once he figured that out, how to channel the fire and the passion – anyone remember the Mike Dunleavy Jr. incident in the Bulls series?! Epic! – there was no stopping him. Because what separated him from the Kidd era to the Bud era, I believe, is confidence. He knows that no one can stop him going downhill now.
What do you think will surprise readers of the book about Giannis? What's something that maybe surprised you to learn and that you think fans won't necessarily know?
There is so much about his childhood that readers don't know. I think we all know the basic outline of his life--grew up poor, sold trinkets on the street, loves his family, transformed into an NBA player and global icon--but not a whole lot in between. Storytelling is missing. That's what this book aims to provide.
Where did they sell? What did his childhood look like, smell like? Where did they live? What were the toughest times, the evictions, like? The most joyous moments, the happy times he had with his family? This book really delves into all these questions and more. I want people to feel like they are in Sepolia when reading.
I think perhaps the most revealing parts are the racism that he experienced in Greece growing up, and the fear and anxiety he lived with being Black and undocumented in a majority-white country. I think readers will also be surprised to learn about how much the Greek government dragged its feet on granting citizenship.
Finally, I don't think people realize how lonely he was in America his first year. People were so enamored with Giannis because it seemed like he was having the best time ever learning new phrases and trying out new foods. But he was deeply lonely, and lost, missing his family, and Alex, his youngest brother, told me he wanted to leave and go back to Greece if the family couldn't come. Imagine if that would have happened!
So, Bucks in six?
I sure hope so. Interviewing Bucks royalty like Eddie Doucette and Jon McGlocklin were two of my favorites, and to hear the pride they have in their voices for Giannis, and for the Bucks, is so awesome. Everyone involved deserves their time in the sun.
Born in Brooklyn, N.Y., where he lived until he was 17, Bobby received his BA-Mass Communications from UWM in 1989 and has lived in Walker's Point, Bay View, Enderis Park, South Milwaukee and on the East Side.
He has published three non-fiction books in Italy – including one about an event in Milwaukee history, which was published in the U.S. in autumn 2010. Four more books, all about Milwaukee, have been published by The History Press.
With his most recent band, The Yell Leaders, Bobby released four LPs and had a songs featured in episodes of TV's "Party of Five" and "Dawson's Creek," and films in Japan, South America and the U.S. The Yell Leaders were named the best unsigned band in their region by VH-1 as part of its Rock Across America 1998 Tour. Most recently, the band contributed tracks to a UK vinyl/CD tribute to the Redskins and collaborated on a track with Italian novelist Enrico Remmert.
He's produced three installments of the "OMCD" series of local music compilations for OnMilwaukee.com and in 2007 produced a CD of Italian music and poetry.
In 2005, he was awarded the City of Asti's (Italy) Journalism Prize for his work focusing on that area. He has also won awards from the Milwaukee Press Club.
He can be heard weekly on 88Nine Radio Milwaukee talking about his "Urban Spelunking" series of stories.