Two decades ago, Shawn Hutchens opened Green Fields, a smoke shop and bohemian boutique with imported items from around the world, at 1800 N. Farwell Ave. In 2011, he opened a second shop at 1239 N. Brady St.
The original Green Fields closed a few years later, and sadly, the Brady Street location closed this weekend. According to a Facebook post, Hutchens moved to Western North Carolina five years ago and decided to sell the buildings in Milwaukee. Recently, he invested in a new company, JustOne Organics.
Green Fields was one of Milwaukee's last "New Age / hippie shops" featuring crystals, batiks, Buddha statues, incense, instruments, sweaters, hats, bags, carved masks, posters, semi-precious stones / silver jewelry, picture frames, organic journals, soaps, bath salts, mobiles and more.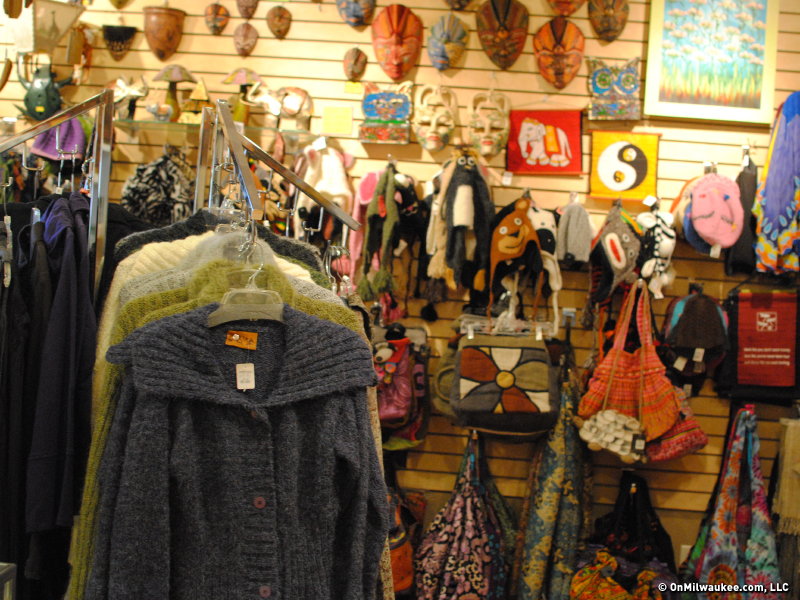 The majority of the items in the shop came from Indonesia, Katmandu, Thailand, Bali and India, but there were a few locally-made products, too.
"We deal with more than 150 small businesses and shop owners. We work closely with the people. In most of the places we buy, we see the people making the handicrafts," said Hutchens in a 2011 OnMilwaukee article.
Hutchens started out as a parking lot vendor at Grateful Dead shows in the '80s and '90s and later opened two Green Fields boutiques in Indiana and two in Milwaukee, as well as Riverwest Pizza.
Molly Snyder grew up on Milwaukee's East Side and today, she lives in the Walker's Point neighborhood with her partner and two sons.
As a full time senior writer, editorial manager and self-described experience junkie, Molly has written thousands of articles about Milwaukee (and a few about New Orleans, Detroit, Indianapolis, Boston and various vacation spots in Wisconsin) that range in subject from where to get the best cup of coffee to an in-depth profile on the survivors of the iconic Norman apartment building that burned down in the '90s.
She also once got a colonic just to report on it, but that's enough on that.
Always told she had a "radio voice," Molly found herself as a regular contributor on FM102, 97WMYX and 1130WISN with her childhood radio favorite, Gene Mueller.
Molly's poetry, essays and articles appeared in many publications including USA Today, The Writer, The Sun Magazine and more. She has a collection of poetry, "Topless," and is slowly writing a memoir.
In 2009, Molly won a Milwaukee Press Club Award. She served as the Narrator / writer-in-residence at the Pfister Hotel from 2013-2014. She is also a story slam-winning storyteller who has performed with The Moth, Ex Fabula and Risk!
When she's not writing, interviewing or mom-ing, Molly teaches tarot card classes, gardens, sits in bars drinking Miller products and dreams of being in a punk band again.