Perhaps because many have been so long-lived and because they typically long served ever-growing and changing neighborhoods, some Milwaukee Public Schools are like palimpsests in cream city brick, as architect after architect, school board after school board tinkered them, leaving tantalizing bits of the past peeking out from behind an endless parade of new contributions.
A building that describes this process well is currently home to James E. Groppi High School, 1312 N. 27th St.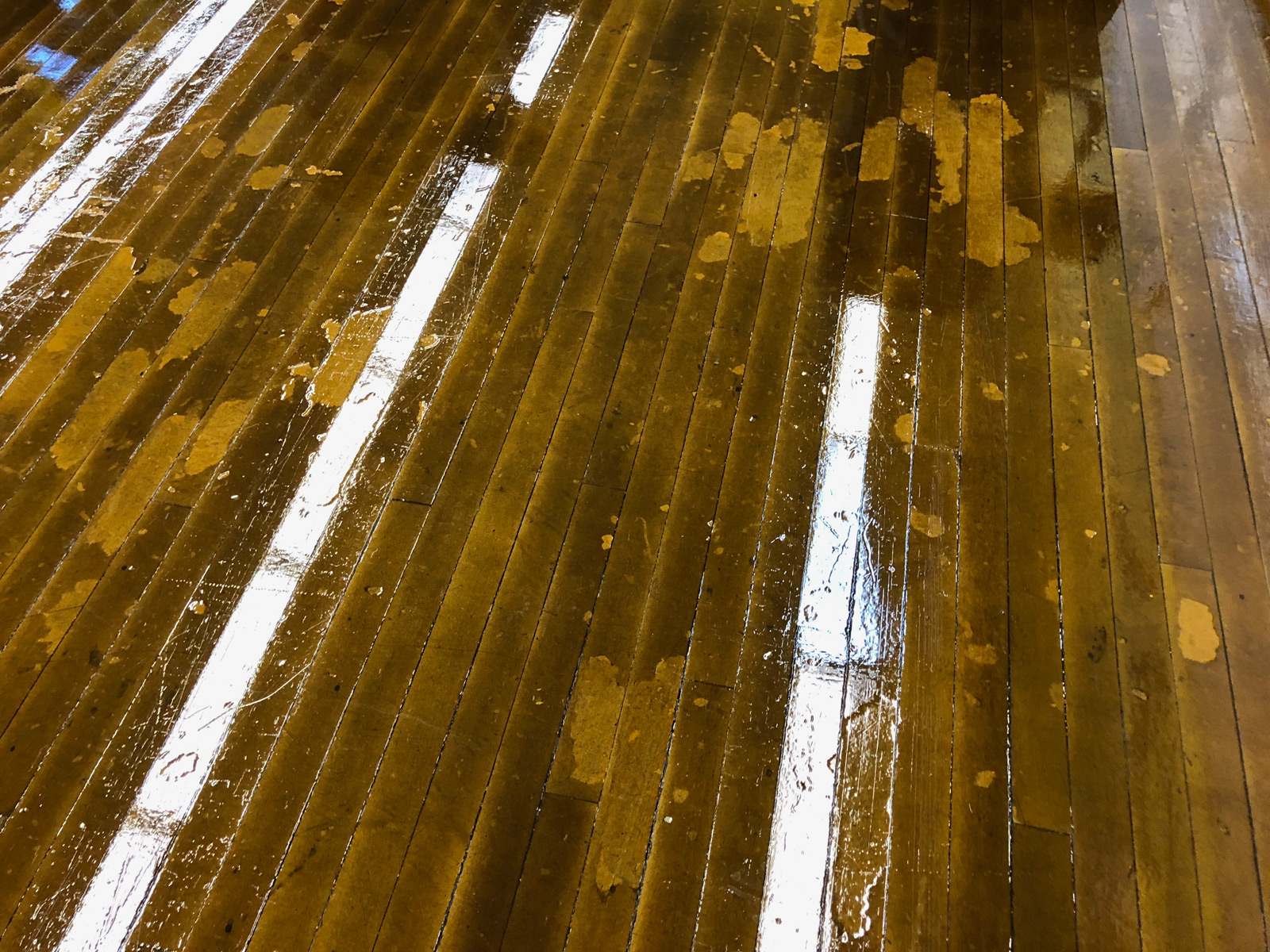 Erected as a modest schoolhouse with just four classrooms on two floors and the de rigueur third-floor gym and assembly hall in 1893, the Fifteenth Ward No. 2 schoolhouse was designed by erstwhile Edward Townsend Mix partner Walter Holbrook.
Holbrook – whose other work in the city includes the current home of the County Parks administration and the former Sentinel building on Mason Street – also designed Dover Street and Trowbridge Schools in Bay View and, indeed, all of the schools shared many commonalities, including broad Romanesque arched entries and Queen Anne-style filigrees and decoration.
While Dover Street was heavily reworked after a fire, Trowbridge remains one of the loveliest and most untouched examples of Victorian schoolhouses in Milwaukee. Groppi, which was long known as 27th Street School, falls somewhere in the middle.
Notable architects George Ehlers (whose MPS work also include Siefert Elementary and Auer Avenue) and Charles Malig, who went on to design many, many Milwaukee structures, designed an addition to the north end of the building 1908.
The ever busy partnership of Van Ryn and DeGelleke (which did much work for MPS, including, perhaps most notably, Wisconsin Avenue School) completed building alterations – including, most likely, the first floor fountain and the reworking of the exterior and interior of the entrance – in 1922.
This is probably also when the second-floor oriel (or bay) was removed.
MPS staff architect Guy E. Wiley, whose imprint remains all over district buildings (especially the lovely Rufus King High School), oversaw more changes in 1932.
Two views, in the 1920s and in 1961. (PHOTOS: Milwaukee Public Schools)

In 1960, R.A. Messmer and Brother designed the modern addition to the south of the original building and three years later, the husband and wife team of modernist architects Willis and Lillian Leenhouts modernized the entire complex, completing the roll call of Milwaukee architects involved in this one schoolhouse.
Like most schools of its era that survived, these near-constant changes were typically attempts to keep up with ever-growing populations of school-aged children in the city.
The building was erected to take some of the pressure off nearby Fifteenth District School No. 1, later known as McKinley Elementary.
Including architect's fees, the whole thing cost $35,000.
(PHOTO: Milwaukee Public Schools)
By 1927 – when the photo above was taken – five years after the Ehlers/Malig addition, the school had an enrollment of 791 and just 18 classrooms (that's an average of 44 kids in a room) and a pair of temporary classrooms was put up in the schoolyard to help accommodate them all. To that point, the district had spent $189,730 on the land and the building.
The Urban Waldorf Era. (PHOTO: Milwaukee Public Schools)
The school – which long boasted an extremely active parent organization – continued as a traditional public school until the Milwaukee Urban Waldorf School opened in 1991 and lasted nearly 20 years, before briefly reverting to 27th Street School.
When the building reopened in 2011 after a brief closure, it was home to Groppi, which was the result of the merger on a single site of the Kilmer South and Kilmer North (which had been in the lower level of French Immersion).
"It's being occupied by high school students," says Principal Phillip Rhymes, as we walk through one day. "It is designed for smaller bodies. It could be challenging if we were at full capacity or beyond. Our enrollment number is about 250."
That enrollment is a rolling one, which means it fluctuates all year long, says Rhymes, as kids come into the program and others return to more traditional high schools.
"We have a target number. We get funds for that target number. Our goal is to reach that target number to utilize the funds."
Rhymes, who is technically an APIC (Assistant Principal in Charge) at Groppi, has been at the school three years. Before that he was at North Division.
"There are schools that have challenges," he says. "Whether they're on the South Side or the East Side, kids are kids and they're living at a time that is really challenging. We can only imagine what they encounter on a daily basis and you can't tell them you have to learn this way. You've got to flip the script when it comes to how we present education opportunities for kids."
Groppi, along with other programs like the one at Alliance High, is working to do just that.
There are two sessions, one in the morning and one in the afternoon, to help accommodate the fact that many students have obligations beyond school. Some are parents. Most really need encouragement and to see some success to keep fueling them forward.
"Every nine weeks they take three different classes so that they can have a sense of accomplishment," says Rhymes. "To keep going. That's one of the things that traditional school can't give students that lose their focus. When they concentrate on six to eight classes all at once it can overwhelming. So we can break those down into manageable pieces so they can see a sense of accomplishment.
"Everything we do is about the kids at the end of the day. To help these kids who are our least prepared. We just need to give them more opportunity to prepare them for work and become productive citizens when they are by themselves in this world."
On our walk, we check out the classrooms, the basement – where there is a popular weight room and the cafeteria – the 1960 "annex," with its heavily decorated art room and the third-floor gym, as well as my favorite spot, the attic, which has some graffiti dating back at least to the 1940s, but not as much as I'd have expected based on what I've found in other buildings this age.
"The historical significance is throughout the building," says Rhymes, who is especially enamored of that tiled fountain right inside the entrance.
Historical significance is also in the name, and I ask Rhymes if the students learn about Father James Groppi at the school and he says, absolutely. Groppi's widow, Peggy Rozga, has even visited, he says.
"We had a black history program about a year ago and we did some art pieces about the housing marches back in the day. We had a gallery walk, too, and so we take opportunity to speak about the name, the school's surname, and let the kids know why we need to take advantage of the opportunities that we have."
Born in Brooklyn, N.Y., where he lived until he was 17, Bobby received his BA-Mass Communications from UWM in 1989 and has lived in Walker's Point, Bay View, Enderis Park, South Milwaukee and on the East Side.
He has published three non-fiction books in Italy – including one about an event in Milwaukee history, which was published in the U.S. in autumn 2010. Four more books, all about Milwaukee, have been published by The History Press.
With his most recent band, The Yell Leaders, Bobby released four LPs and had a songs featured in episodes of TV's "Party of Five" and "Dawson's Creek," and films in Japan, South America and the U.S. The Yell Leaders were named the best unsigned band in their region by VH-1 as part of its Rock Across America 1998 Tour. Most recently, the band contributed tracks to a UK vinyl/CD tribute to the Redskins and collaborated on a track with Italian novelist Enrico Remmert.
He's produced three installments of the "OMCD" series of local music compilations for OnMilwaukee.com and in 2007 produced a CD of Italian music and poetry.
In 2005, he was awarded the City of Asti's (Italy) Journalism Prize for his work focusing on that area. He has also won awards from the Milwaukee Press Club.
He can be heard weekly on 88Nine Radio Milwaukee talking about his "Urban Spelunking" series of stories.