Sunday hot ham and rolls is a long-held tradition for many Milwaukeeans. But, like many other things – including bubblers and Friday fish fry – it's something that often flummoxes visitors or those new to the area.
The concept is deceptively simple. After church on Sundays, people make a beeline to the nearest bakery or deli and order a pound or two of hot ham. In Milwaukee, most Sunday ham comes with free rolls. Usually "hard rolls" – a special sort of roll that's soft and tender on the inside yet hard and crispy on the outside.
How the ham sandwiches were made once people got home varied. Some would spread the bread simply with butter, add ham, and eat. Others swear by a smear of mustard or relish or the addition of cheese. In some households, the "hot ham and rolls" tradition also included a dozen doughnuts.
Any way you slice it, the tradition is alive and well. And here are over a dozen spots where you can get your fix.
1. Aggie's Bakery & Cake Shop
7328 W. Greenfield Ave.
(414) 482-1288
aggiesbakery.com
At Aggie's you can drive right up to the "Hot Ham & Roll Thru", the area's only hot ham drive thru. Get a pound of ham with six free rolls on Sundays from 7 a.m. to 1 p.m.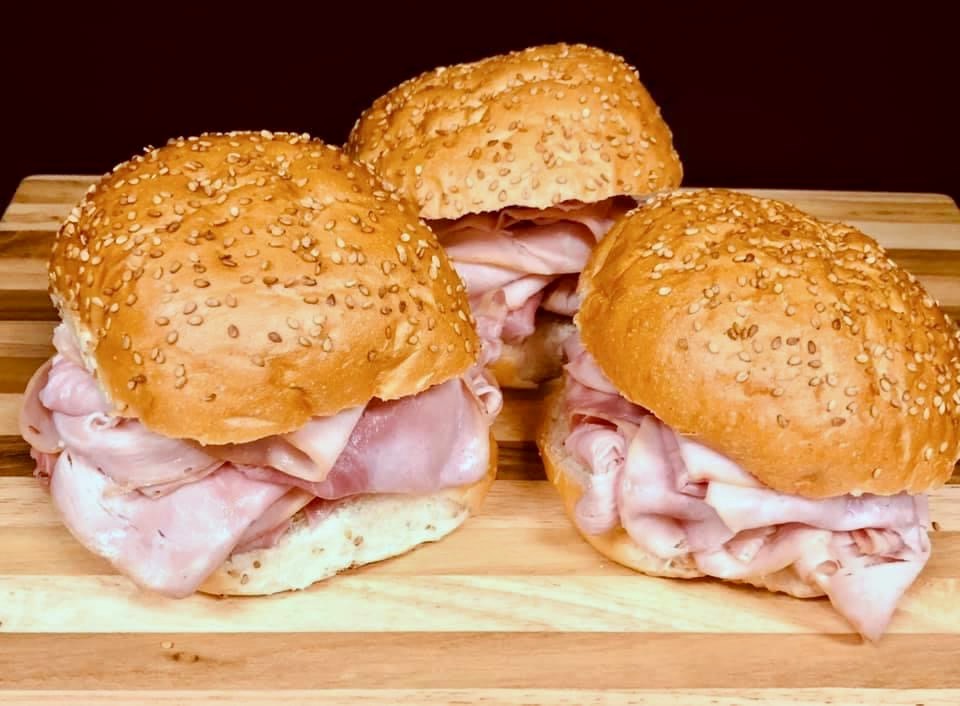 2. Blue's Egg/Black Shoe Bakery
Blue's Egg Milwaukee
317 N. 76th St., (414) 299-3180
blackshoehospitality.com
Black Shoe Bakery offers one pound of Blue's Egg's delicious pulled ham with four housemade pretzel rolls ($14). Ham and rolls are available for pre-order online anytime before 5 p.m. on Wednesday for pick-up the following Friday; so you do have to plan ahead. But it's well worth it.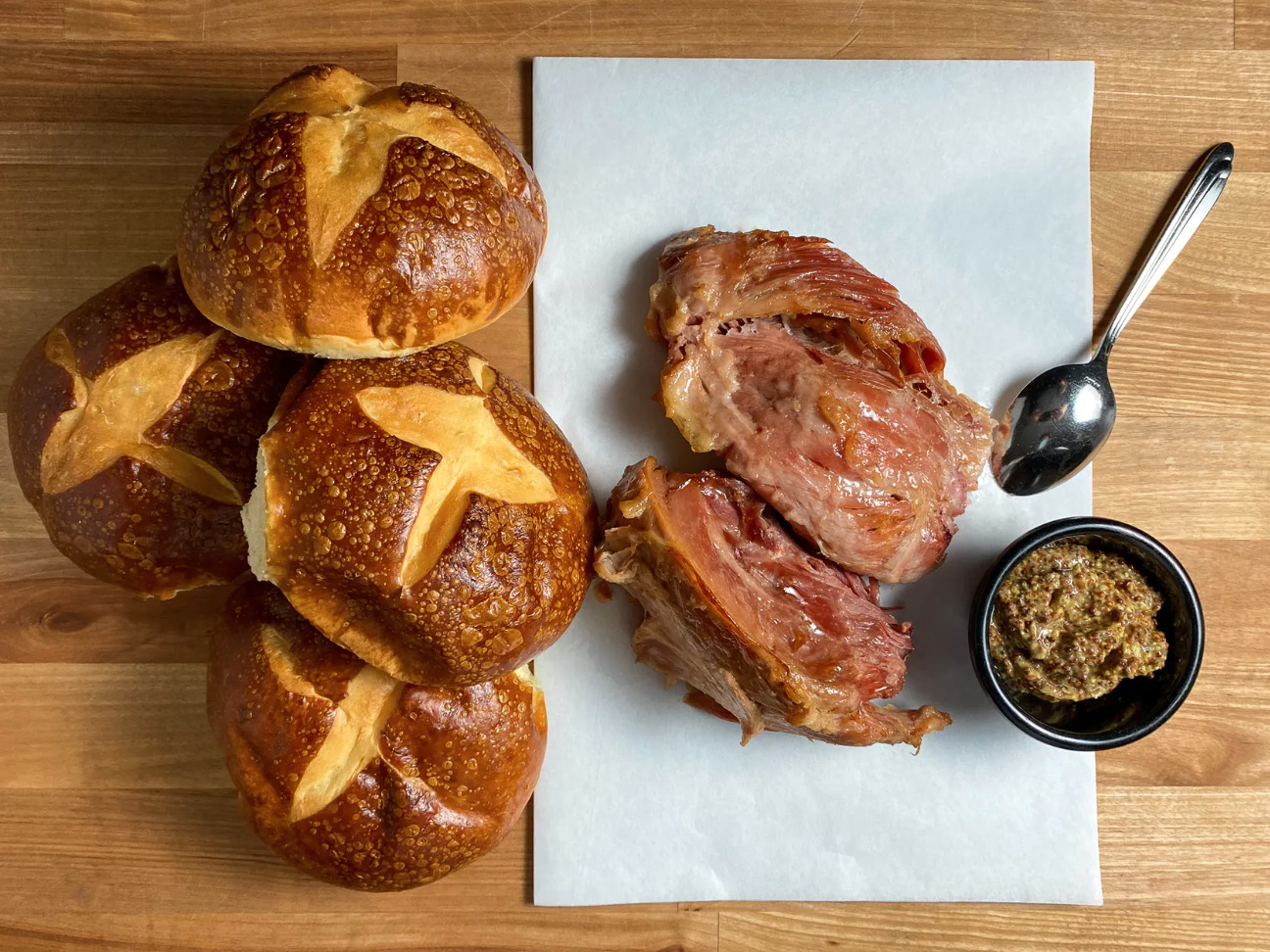 3. Canfora Bakery
1100 E. Oklahoma Ave.
(414) 486-7747
canforabakeryinc.com
Buy one pound of ham and get six hard rolls free on Sundays from 7 a.m. to 1 p.m. (or until sold out).
4. Glorioso's Italian Market
1011 E. Brady St.
(414) 272-0540
gloriosos.com
Open Sundays from 8:30 a.m. to 5 p.m.
Free half-dozen rolls with ham purchase on Sundays only.
5. Grebe's Bakery
5132 W. Lincoln Ave.
(414) 543-7000
grebesbakery.com
Open Sunday from 5 a.m. to 5 p.m.
Head to Grebe's on Sundays to get your classic fix.
Note: Many people recommend the "better butter" rolls.
6. Iron Grate BBQ Co.
4125 S. Howell Ave.,
(414) 455-1776
irongratebbq.com
Head to Iron Grate on Sundays from 8 a.m. to 11 a.m. for their signature house-smoked ham and free rolls. Grab a 50-cent cup of joe while you're there. Five or 10-pound whole hams are also available for purchase.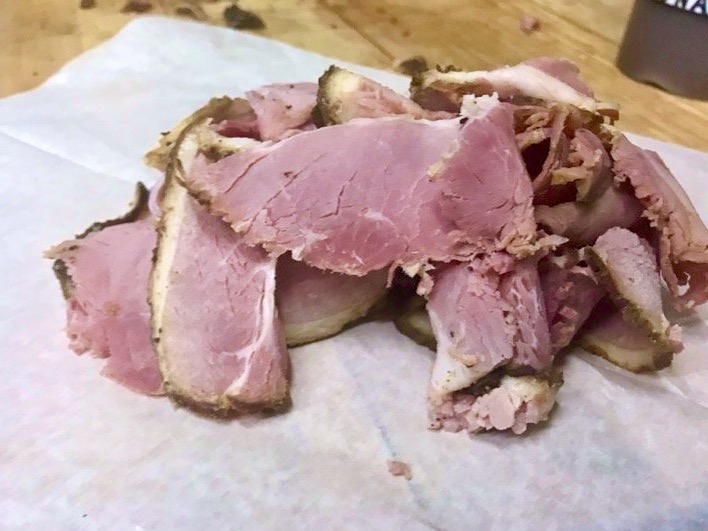 7. Layton Fruit Market
1838 E. Layton Ave., St Francis
(414) 481-3008
laytonfruitmarket.com
Open Saturday and Sunday from 8 a.m. to 5 p.m.
You know the drill. Hop over to the Layton Fruit Market on either Saturday or Sunday and purchase a pound of ham; they'll give you the rolls for free.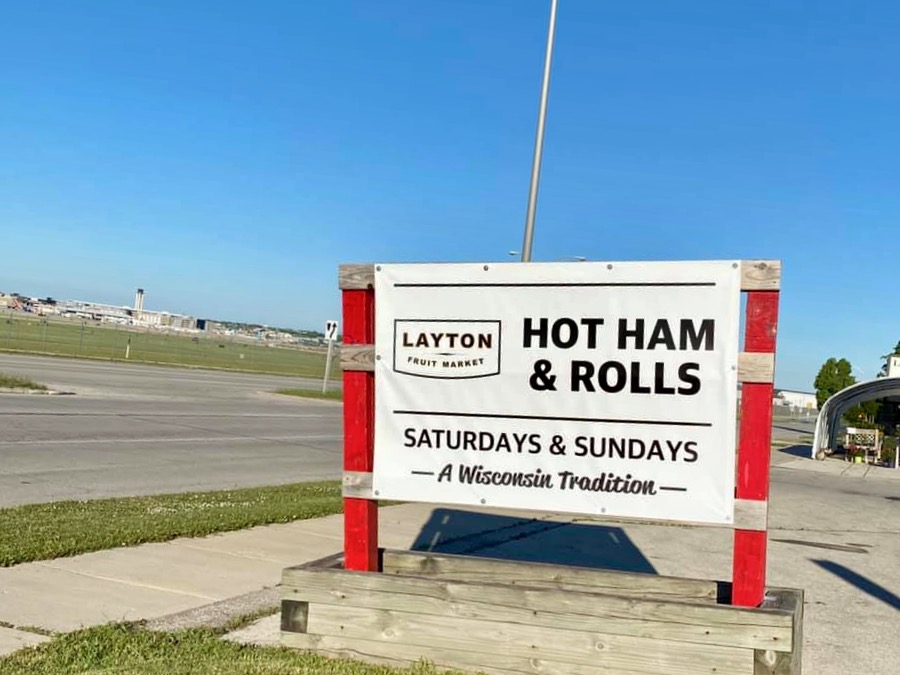 8. National Bakery
3200 S. 16th St., (414) 672-1620
13820 W. Greenfield Ave., (262) 827-4097
5637 Broad St., (414) 423-4620
nationalbakery.com
Open Monday through Friday from 6:30 a.m. to 3 p.m. and Saturdays from 6 a.m. to 2 p.m. Interestingly, National Bakery is closed on Sundays, but it's one of the few places in town where you can get your fix every other day of the week (get six free hard rolls with the purchase of one pound of ham).
9. Nino's Italian Bakery & Deli
N88 W16683 Main St., Menomonee Falls
(262) 502-1997
ninosbakery.com
Open Sundays from 8 a.m. to 1 p.m.
Buy one pound of ham and get six rolls of your choice free. Sundays only while supplies last. Phone orders must be placed by Saturday at 2 p.m. for Sunday pick-up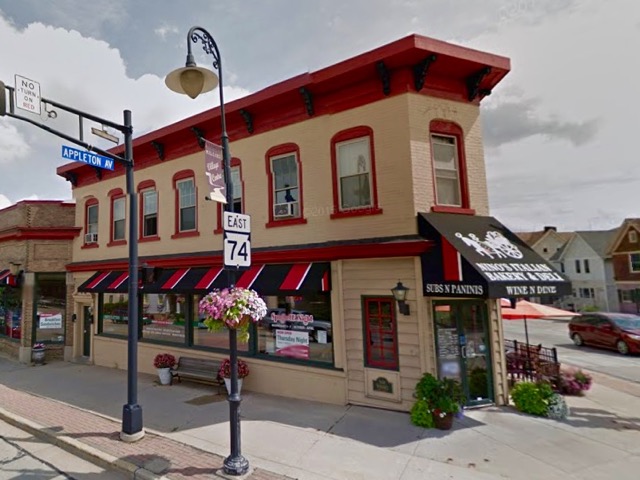 10. Outpost Natural Foods Cooperative
100 E. Capitol Dr., (414) 961-2597
2826 S. Kinnickinnic Ave., Bay View (414) 755-3202
7590 W. Mequon Rd., Mequon, (262) 242-0426
7000 W. State St., Wauwatosa (414) 778-2012
outpost.coop
Purchase a pound of Beeler's uncured hickory smoked hot ham and get six free Breadsmith rolls on Sundays from 9 a.m. to 2 p.m. (or while supplies last)

11. Peter Sciortino's Bakery
1101 E. Brady St.
(414) 272-4623
petersciortinosbakery.com
Open Sundays from 7 a.m. to 1 p.m.
Get six free rolls with the purchase of a pound of ham.
12. Ray's Butcher Shoppe
4640 W. Loomis Rd.
(414) 423-1322
raysbutchershoppe.com
Open Monday through Thursday from 7:30 a.m. to 7 p.m., Friday from 7:30 a.m. to 7:30 p.m., Saturday from 7:30 a.m. to 5:30 p.m. and Sunday from 7:30 a.m. to 4 p.m.
Purchase a pound of ham and get six free rolls; available every day.
13. Rupena's Fine Foods
7641 W. Beloit Rd., West Allis
(414) 543-7447
rupenas.com
Open Sundays from 9 a.m. to 4 p.m.
At Rupena's the purchase of a pound of ham earns you six accompanying rolls for free.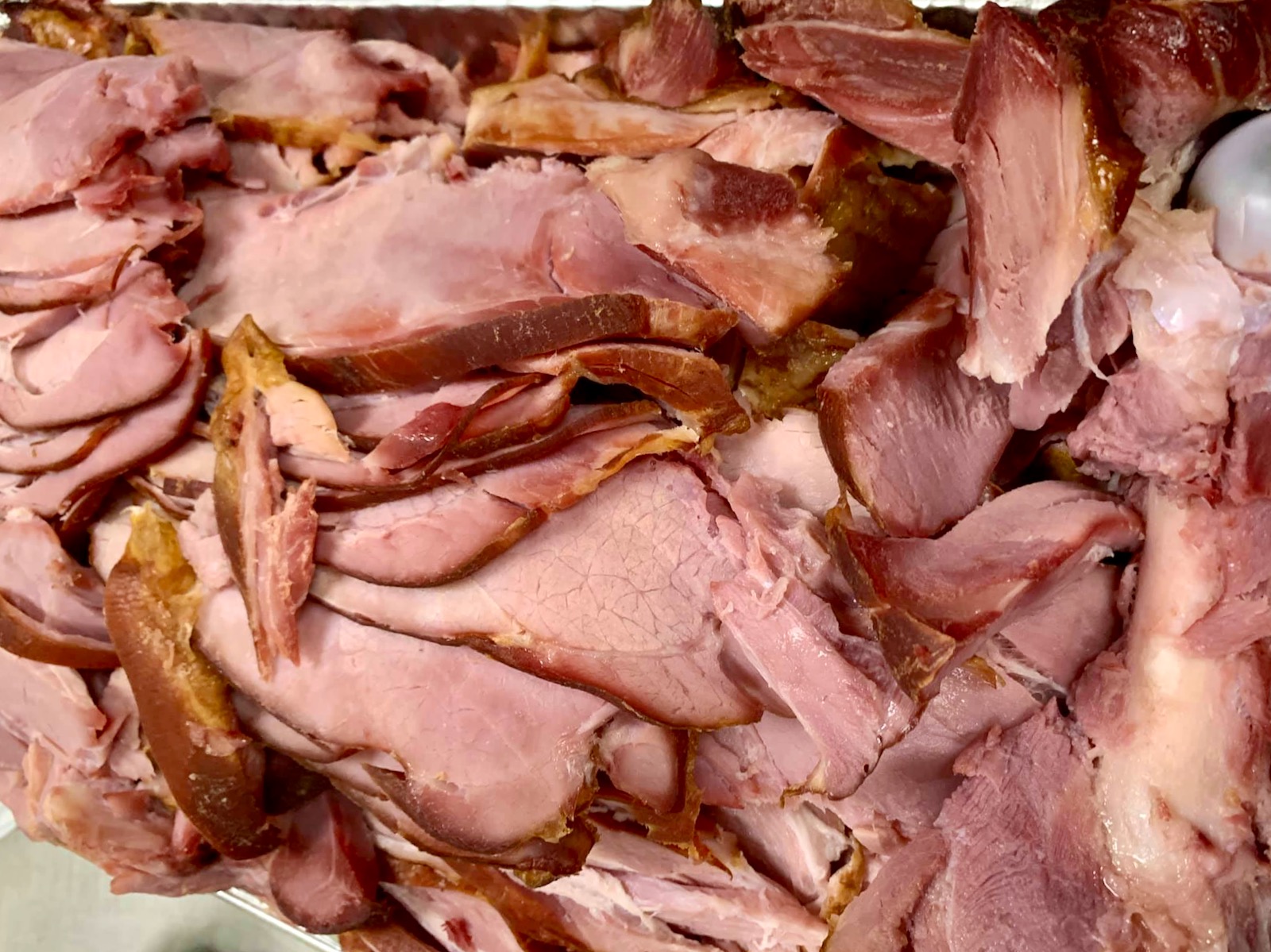 Lori Fredrich (Lo) is an eater, writer, wonderer, bon vivante, traveler, cook, gardener and girlwonder. Born and raised in the Milwaukee area, she has tried to leave many times, but seems to be drawn to this quirky city that smells of beer and alewives.
Some might say that she is a little obsessed with food. Lo would say she is A LOT obsessed with food. After all, she has been cooking, eating and enjoying food for decades and has no plans to retire anytime soon.
Lo's recipes and writing have been featured in a variety of publications including GO: Airtran Inflight Magazine, Cheese Connoisseur, Cooking Light, Edible Milwaukee, Milwaukee Magazine and the Milwaukee Journal Sentinel, as well as on the blog Go Bold with Butter, the web site Wisconsin Cheese Talk, and in the quarterly online magazine Grate. Pair. Share.