Enter ... if you dare! This guide is for all the thrill-seekers looking for an eerie adrenaline rush this spooky season. Whether you're heading out this Friday the 13th, on Halloween or any time this October, numerous haunted houses summon you to their scary premises throughout Milwaukee and beyond. Bring your friends along – you'll need someone to cling to while you walk through these ahh-inducing abodes.
To make the hunt for these horrific homes as fright-free as possible, here's a guide to Milwaukee-area haunted houses you need to visit this spooky season.
Abandoned Haunted House Complex
2825 SE Frontage Rd, Mt Plesant
abandonedhauntedhouse.com
Spend the night walking through some of the most terrifying and thrilling haunted houses, all in one place. Walk through not one, not two, but three killer haunted houses at the hair-raising Abandoned Haunted House Complex: the Ambush Haunted House, the discombobulating Hysteria Haunted House and the outdoor-based Stalker Haunted House, each finding new ways to startle you inside and out with raging loud noises, jump scares, bright lights, visual illusions and spine-tingling scenes and beyond. Hold on tight to your group – these 20-minute haunted house tours of terror aren't for amateurs. Then, after you've experienced the thrill of your life, test your skills at axe throwing.
The Chamber of Horrors
2900 W. Vliet St.
twbcc.com
The Black Chamber of Commerce invites you to The Chamber of Horrors, beginning Friday the 13th. Ages 14 years and older are welcome to visit the chamber after working hours for a night of Halloween frights. Hours are 7 p.m. to midnight, and the cover fee is only $15.
The Dark Side Haunted Adventure
N1255 Hoard Rd, Ixonia
thedarksidehaunt.com
Are you looking for a petrifying experience? Head over to The Dark Side Haunted Adventure in Ixonia on Fridays and Saturdays throughout October to pick from eight different haunting themed attractions like Schizophrenia, Mephistopheles Lair, Backwoods Revenge and more. If you can handle a soul-fighting walk through these shockingly scary houses, this haunted house is for you – plus there's a zombie expedition paintball experience for a bonus interactive nightmare.
Partner Pick
Chamber of Horrors
The Wisconsin Black Chamber of Commerce presents the Chamber of Horrors. Visit the Chamber after work hours for a night of horror. Only if you dare!
More info
2900 W Vliet St, Milwaukee
Dominion of Terror
2024 N. 15th St, Sheboygan
dominionofterror
Prepare to be dominated by fear! Dominion of Terror will give you the fright of your life as you get freaked out by chilling characters that'll keep you in pure terror until you make your way out. Purchase your tickets to this horrifying haunted house, complete with a chilling escape room of puzzles and adventures to solve within a limited amount of time. Can you get out before your time is up? Participate in Throwback Weekend on Oct. 13-14, when admission will only be $15 at the door – plus the first 600 people will get a free Friday the 13th keychain.
The Haunt
W67N866 Washington Ave, Cedarburg
cedarburghaunt.com
Have a scary good time at The Haunt on Fridays and Saturdays from Friday the 13th through Oct. 28 at the Ozaukee County Fairgrounds in Cedarburg. Make your journey through The Haunt with your friends – and remember to watch your back as creepy characters await you. You can run but can't hide. Tickets are only $20 – purchase your tickets today.
The Hill Has Eyes
7005 S. Ballpark Dr.
hillhaseyes.com
Take on one of the most epic haunted houses in the area, hosting a 60-minute tour of raging terror across 45 acres at The Rock Sports Complex. Take a walk through The Hill Has Eyes to journey through four different haunts: the classic Failed Escape, the bloody butchershop Hunger Hollow, the creepy circus of Carni-Vore and the nightmarish Dead End. Between chemical-soaked woods, a haunted trailer park, creepy clowns, stomach-turning twists and jump scares, can you make your way out? Friday and Saturday's scares are good for those aged 13 and older, while Sunday offers a not-so-shiver-inducing option for those 8 and older. Buy your tickets today!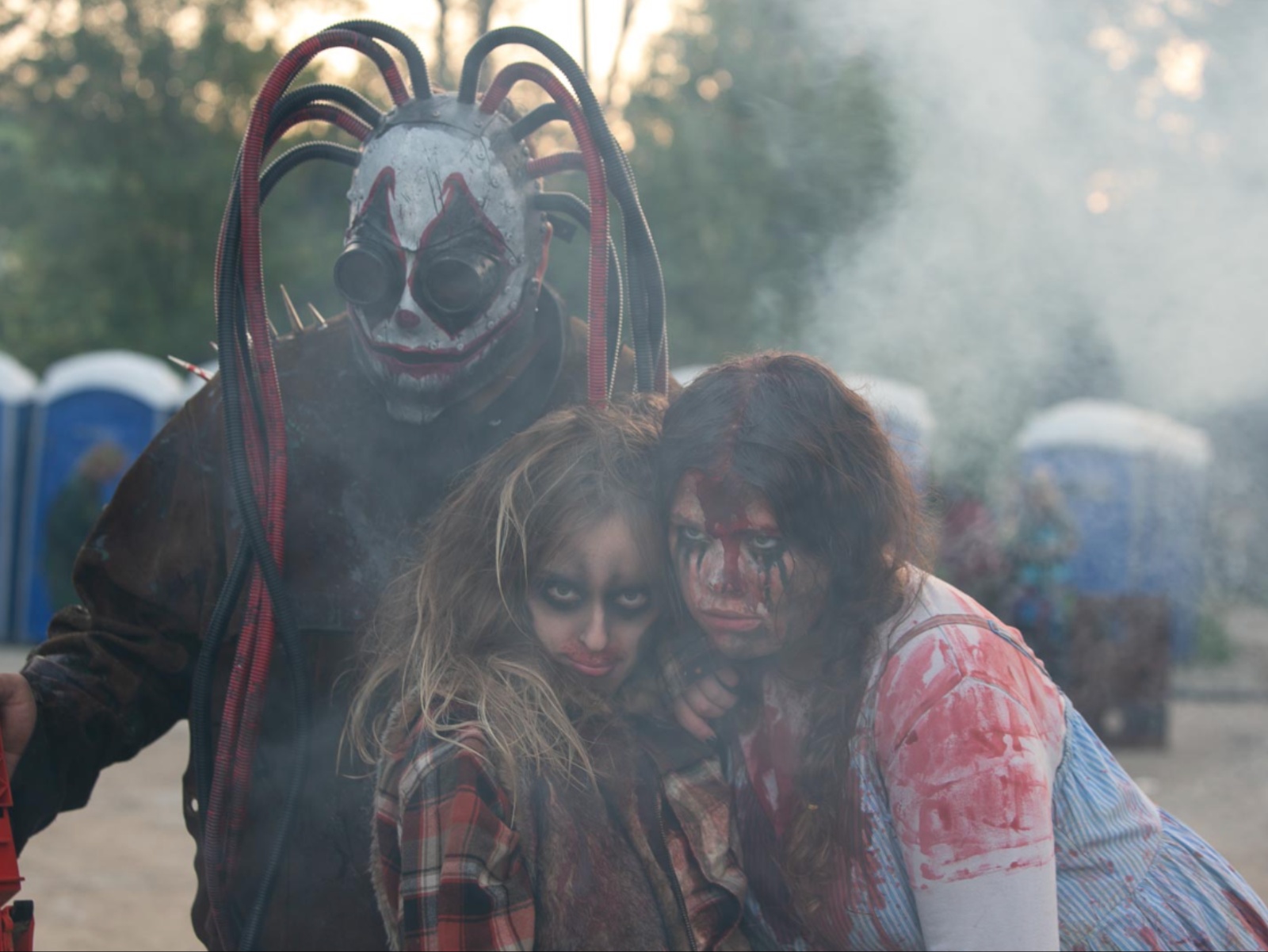 Novak Manor
9730 W. Montana Ave.
novakmanor.com
Whether you've regular visitor to the nightmarish Novak Manor or are new to the thrills of haunted houses, this spooky hotspot is for you. Take a journey through Novak Manor's creepy course of bone-chilling thrills featuring flesh-rotting diffusers, fog machines, characters lurking throughout the space and more every Friday and Saturday in October. This year, the West Allis freakout is giving you a bigger and scarier haunt than years prior – so get ready for a frightful night (for the non-frightening price of a $1 minimum donation per person).
Screamin' Acres Haunted Houses
3865 WI-138, Stoughton
screaminacres.com
Here's something to scream about! Open Fridays and Saturdays in October, Screamin' Acres Haunted House is far from your average "easy" haunted house, offering a handful of uniquely frightening experiences. The spine-tingling "Lockup: Under No Management" will take you inside a prison purgatory with plenty of dark escape tunnels, toxic goo, broken prison cells and more. "The Last Resort" raises your stress levels with hallucinations, insanity, dark shadows and evil that lurks in the shadows. "Side Effects Recharged" is a mind-numbing maze experience with twists and turns that'll make your head spin, while "Slaughterhaus" will serve up scares inside a hellish meat processing plant. Finally, "Death Trap" will shock you – literally, with static shocks offering a next-level fear tactic for only the steeliest scare-hunters.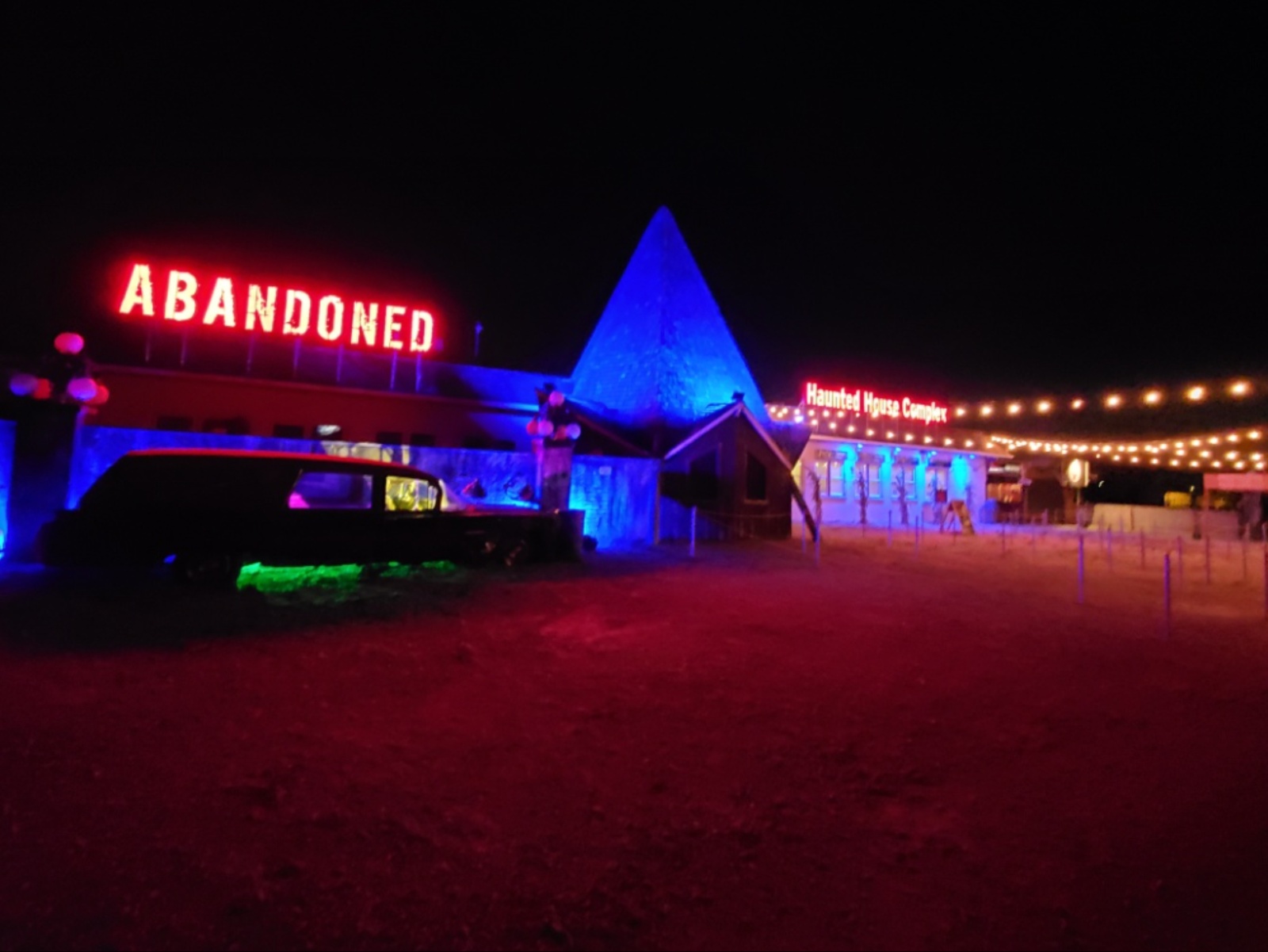 Soul Reapers Haunted House
30820 111th St, Wilmot
soulreapershaunt.com
Take a step into the Soul Reapers Haunted House on the Kenosha County Fairgrounds, where you will get a spine-chilling experience – rain, shine, snow or sleet. Travel through four horror-rich realms in one journey: Madame Mizery's Mansion, Lost Souls Asylum, Swamp of Souls and Underworld, each eerie in their own skin-crawling ways. Try to survive all four realms on weekends throughout October; they're ruthless and won't back down from scaring your soul out of your body.
Terror at Tyrol
3487 Bohn Rd, Mount Horeb
terrorattyrol.com
Embrace the nightmare at Terror at Tyrol. Open weekends throughout October, travel through four different experiences at this treacherous haunted attraction: Twisted Wood Trail, Onslaught, Hecate's Maze and The Scrap Yard. This haunted house unleashes terrifying ghouls as you journey through twisted paths, corridors and other obstacles that'll suck you into the terrifyingly immersive world of each attraction. Buy your tickets today and test your limits at Terror at Tyrol.
Terror On Rural Street
147 N. Rural St, Hartford
terroronruralstreet.com
Are you brave enough for one hell of a haunted house? Terror On Rural Street in Hartford will bring you the fear every Friday and Saturday in October. Perhaps too scary for children, Terror On Rural Street shares its space with the ghosts that haunt the former Libby's Canning Factory. The supernatural specters used to haunt the workers building the attraction; now they haunt those visitors who dare to roam the premises every spooky season.
Walk of Terror
W2501 County Rd. D, Elkhorn
thewalkofterror.com
Take a walk through the Walk of Terror in Elkhorn to get the ultimate thrill. Now in a new location at Alpine Valley Resort, this haunted house is so scary, you need to sign a waiver to attend. It doesn't matter how brave you are: The chilling creatures and characters are waiting for you on the other side every Friday and Saturday night, plus live fire and magic shows. Purchase your tickets today.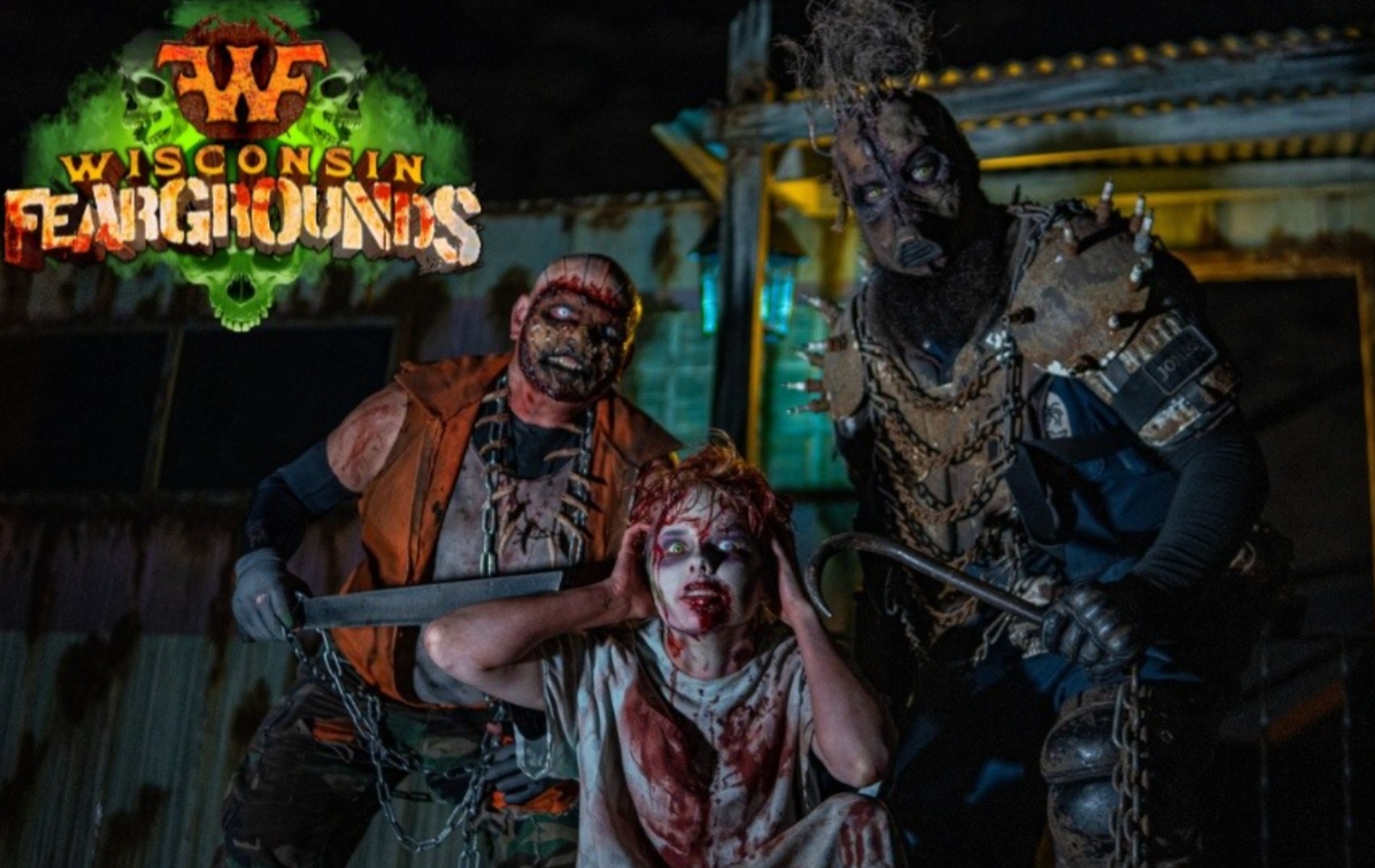 Wisconsin Feargrounds
1000 Northview Rd, Waukesha
wisconsinfeargrounds.com
Feel the fear as the Wisconsin Feargrounds is back to terrorize you this spooky season! Open now through Oct. 28, bring your friends with you to walk through these sinister haunted houses that'll scare you to your core. Try not to run for your life through this course of sheer terror. The Compound will drag you through this haunted space with decaying walls, chaos, darkness and things that creep through the shadows, while Sketchy's Chambers is a killer clown's world of terrors and torment. Get your thrill and purchase your tickets today.
Courtney Bondar is an adventurous Multimedia Journalist at OnMilwaukee, covering all things Milwaukee. Born and raised in Greendale, WI, Courtney has a deep-rooted connection to her hometown and a strong desire to explore and showcase the vibrant city of Milwaukee.
You can often find Courtney all over Milwaukee, attending exciting events - documenting her experiences on her Instagram stories. Her genuine enthusiasm for her work shines through in her posts - as she strives to capture the beauty of the city and shares it with her followers.
Courtney's passion for writing is evident in her engaging and heartfelt articles. While she covers a wide range of topics, she particularly enjoys delving into the intricacies of dating culture and the art of mixology. Her insightful and thought-provoking pieces offer a unique perspective on these subjects, captivating readers with her authenticity and wit.
After dedicating herself as an intern at OnMilwaukee, Courtney's hard work and dedication paid off when she earned her well-deserved diploma. Now, as OnMilwaukee's first full-time multimedia journalist, she is fully committed to continuing her journey - bringing her distinctive voice and storytelling skills to the forefront.