"A newly single real estate professional looks to buy a place she can make her own in Milwaukee. She's searching for a house that will accommodate her sister who will be moving in, and with her current home under contract, she needs to find something fast."
That's how HGTV describes this week's episode 10 of season 223 of its long-running real estate show, "House Hunters."
That real estate professional is Ana Billings, of Team Hoffmann, and the sister is her elder sister, Kerry.
As part of the show, the sisters – Tosa natives raised on Milwaukee's West Side – visited three areas of the city for the episode, which first aired Friday night and was repeated on Saturday. They checked out a home each in South Milwaukee, West Allis and Milwaukee's Cooper Park neighborhood.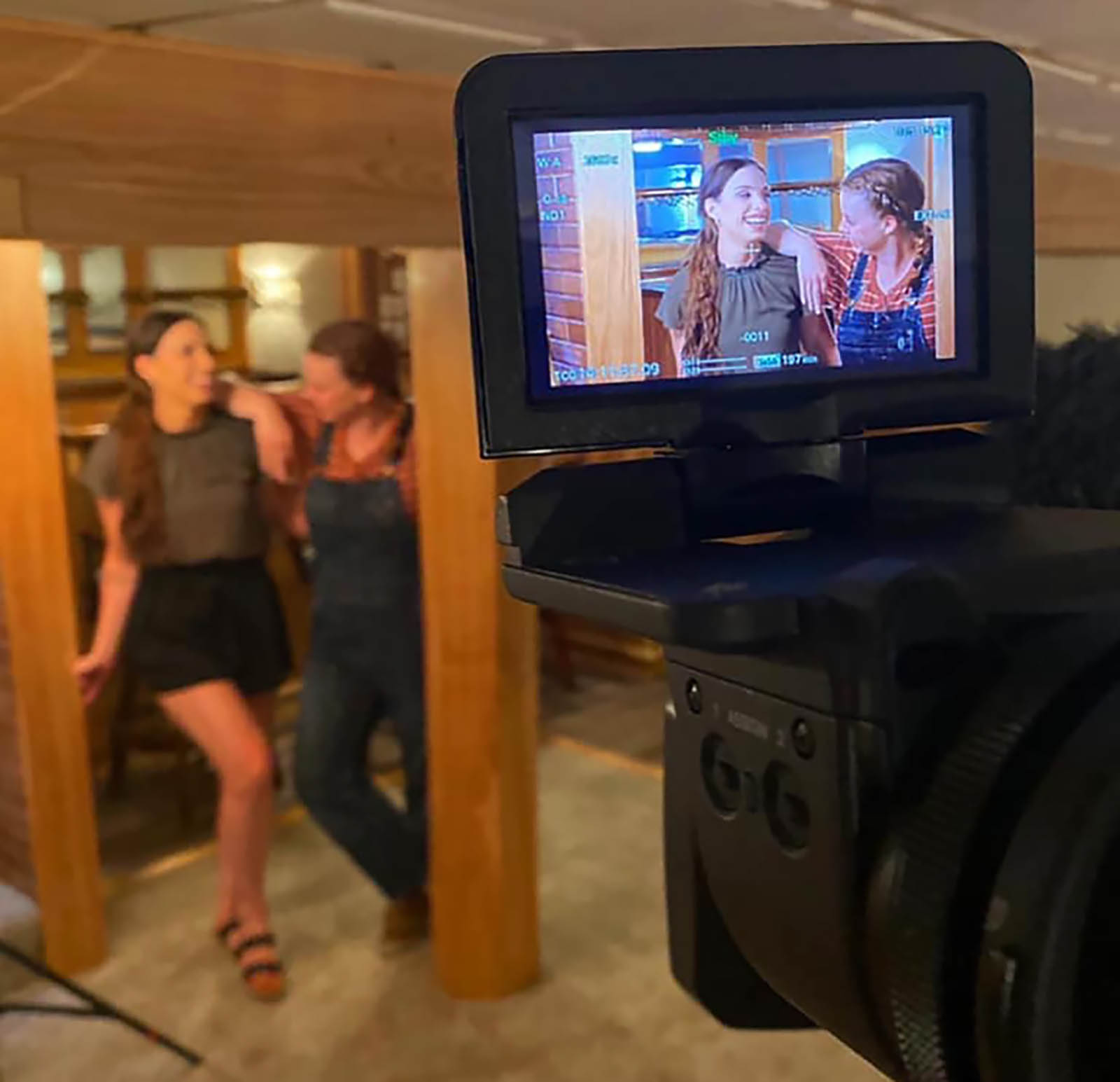 "I am both the realtor as well as the buyer," says Billings of her role in the show. "It is a super unique opportunity, and outside of the typical 'House Hunters' style of episode. "I was privileged enough to have my sister, Kerry, join me in the hunt, as well as my father, Thomas, lend his expertise at times, as well!
"(We) are from Cooper Park area, born and raised just blocks from Cooper Park itself from middle school and beyond, and hope to stay in this neighborhood as (we) love the community, the familiarity, and all the sense of "home" that it gives."
The sisters attended Tosa public schools through 12th grade and their father was an MPS teacher.
"At that point in time as a teacher for MPS you had to also live in the City of Milwaukee, so that is how we fell into Cooper Park," Billings recalls. "It was close to our schools, close to my mom's work as a dental hygienist, and was a part of the City of Milwaukee to hit my dad's work requirements.
"My parents, Pam and Tom, even after my dad's retirement, have fallen in love with our community, and even downsized to another Cooper Park home after selling our childhood one."
Billings, who studied interior design, came to real estate via an intership while studying at Fox Valley Technical College. She had hoped the experience would bolster her skills in staging homes for sale.
"One thing lead to another, and I ended up falling more in love with the actual real estate agent side of the industry than I ever anticipated, and secured my real estate license 6 months prior to even graduating college, as I felt this was the career meant for me," she says.
"Post grad, I knew I wanted to be back in Milwaukee, so after discussing with my broker overseeing my internship, she connected me with my current day broker, Team Hoffmann Remax Realty Pros. They took me in with open arms and launched my career at projectile rates."
Kerry, meanwhile, graduated from UW-Madison and earned her master's before taking a job at the Mequon Library.
Billings had been living in Cooper Park when life changed.
"I was able to find a diamond in the rough right outside of Cooper Park, and got to work using my interior design degree to add a rec room, bar, and redo as many cosmetics as I could on my own," she says. "I got divorced and was now in a home that held a lot of emotion, and the market was screaming 'it's time to sell' and make some profit off of the sweat equity I had spent countless hours pouring into the home."
Billings listed her home in 2021 and decided to share a place with her sister. At the same time, her team's owner Justin Hoffmann had been contacted by HGTV and passed the opportunity along to Billings.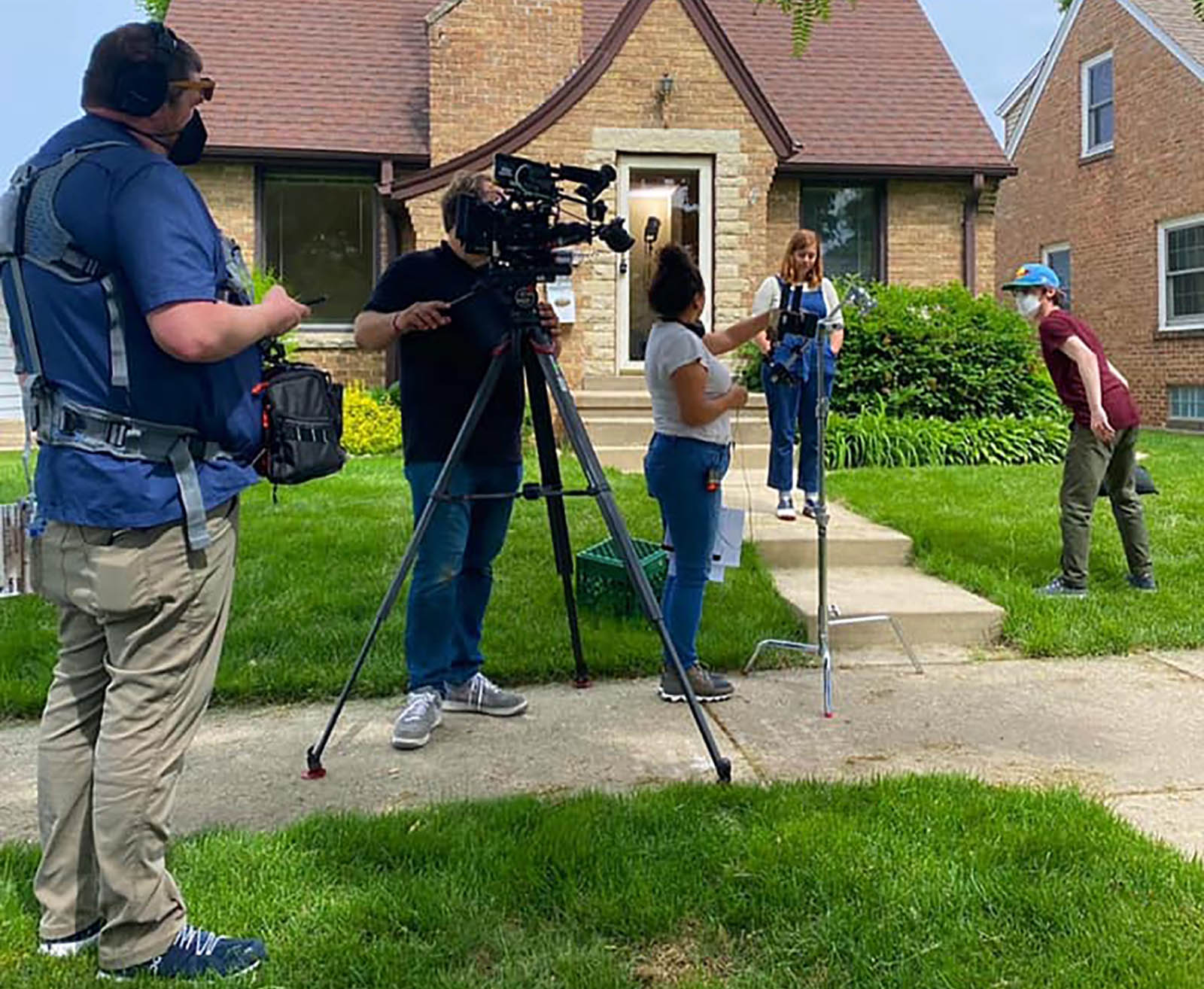 "After tons of conversations with producers, they decided I was the perfect fit for the show, and we got to work," Billings says.
And, so, the sisters began their search, with camera crew in tow.
"Kerry and I have a lot of differing opinions," says Billings. "We are polar opposites who mesh better for it. Kerry loves charm, quirk and will at times prioritize those things over functionality. I love things that feel clean, are aesthetically pleasing, look for little to no defects from a home structure point, and can't help but want to put my own touch on everything."
The sisters considered three properties, including one duplex.
"Given that Kerry would be renting part of the home from me regardless, we thought, 'what better than to look at a duplex?'. We liked that it gave us separate spaces, but being that I have only ever owned single family properties, the sacrifice of space was a mental hurdle for me."
Next, they looked at a Tudor that would need a bit of effort to work for Ana and Kerry.
"I am accustomed to and love to do (renovation work)," says Billings, "however, a rec space would needed to be added to give Kerry her full space of her own, and it lacked a full second bath, (and) neither of us would like to share just the 1.5 baths."
Third, they visited a completed renovated house.
"It was turn key," says Billings. "(It) gave Kerry and I both our own separate floors and bathrooms, and had everything on our want list as far as space goes. It was missing some of the charm Kerry was hoping for and left no room for my creative mind to put equity into it."
I'm not going to spoil the episode and tell you which they went for, but for a West Sider like myself – who often runs, bikes and drives through Cooper Park – I was pleased to hear the quiet, under-the-radar neighborhood is getting some national attention, in a good way.
"I cover all of southeastern Wisconsin and think that there are so many amazing 'pocket neighborhoods' throughout the area," says Billings. "As someone who was born and raised here, I absolutely love having the 'insider knowledge' of these hidden gem communities, including Cooper Park, and love to show them off to homebuyers.
"I hope that this episode highlights just what an incredible city Milwaukee is. We are such a welcoming community, and I hope this show really broadcasts what an amazing place this is to be. I feel so truly blessed to have been a part of putting Milwaukee on the HGTV map, and can't wait to continue to be a part of welcoming newcomers home to Milwaukee."
Born in Brooklyn, N.Y., where he lived until he was 17, Bobby received his BA-Mass Communications from UWM in 1989 and has lived in Walker's Point, Bay View, Enderis Park, South Milwaukee and on the East Side.
He has published three non-fiction books in Italy – including one about an event in Milwaukee history, which was published in the U.S. in autumn 2010. Four more books, all about Milwaukee, have been published by The History Press.
With his most recent band, The Yell Leaders, Bobby released four LPs and had a songs featured in episodes of TV's "Party of Five" and "Dawson's Creek," and films in Japan, South America and the U.S. The Yell Leaders were named the best unsigned band in their region by VH-1 as part of its Rock Across America 1998 Tour. Most recently, the band contributed tracks to a UK vinyl/CD tribute to the Redskins and collaborated on a track with Italian novelist Enrico Remmert.
He's produced three installments of the "OMCD" series of local music compilations for OnMilwaukee.com and in 2007 produced a CD of Italian music and poetry.
In 2005, he was awarded the City of Asti's (Italy) Journalism Prize for his work focusing on that area. He has also won awards from the Milwaukee Press Club.
He can be heard weekly on 88Nine Radio Milwaukee talking about his "Urban Spelunking" series of stories.