Get ready to soak up more bar articles, imbibable stories and cocktailing content, brought to by Miller Lite. For more of our Bar stories click here!
The Day Drink Inn, 312 W. Plainfield Ave., opened only four years ago, but because it was a tavern under different names and ownership for 60-plus years prior, it feels like a spot that's been around for ages.
Mario Mussatti, his daughter Gina Marie Mussatti and family friend Jake Szczech – whom the Mussattis have known since he was five – purchased the Town of Lake bar that's tucked away in a residential neighborhood.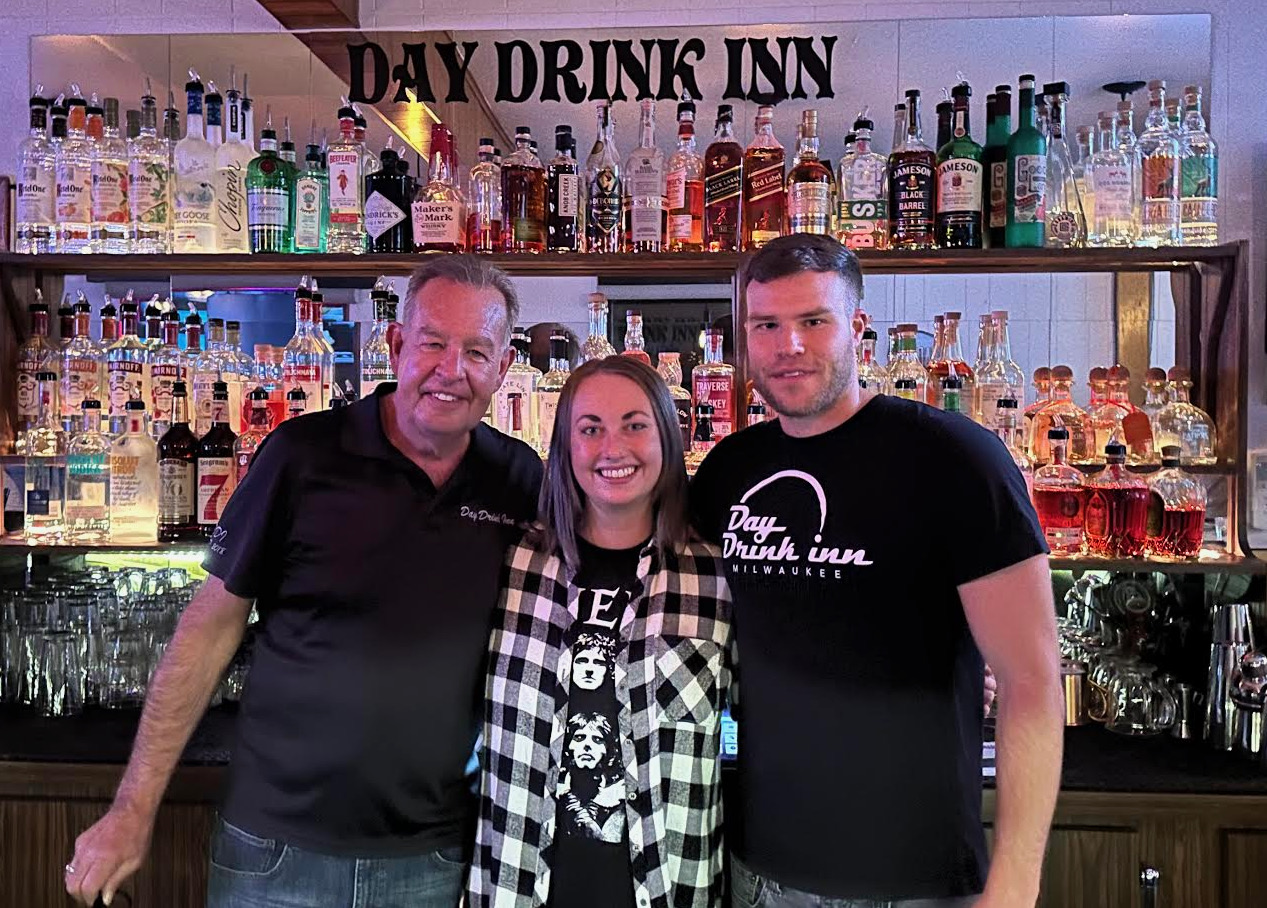 "There's a lot of history here and a very strong community made up of customers of all different ages," says Szczech.
Most of the drinkers sitting on bar stools are regulars who live nearby, but because of its close proximity to the airport, they also get a fair share of people just passing through.
"It keeps things interesting," says Gina Marie.
But the people who visit daily – or at least multiple times a week – make the Day Drink Inn what it is.
"It's a community," says Gina Marie. "It was already a family environment here before we bought the bar. We inherited many of our customers – they came with the bar."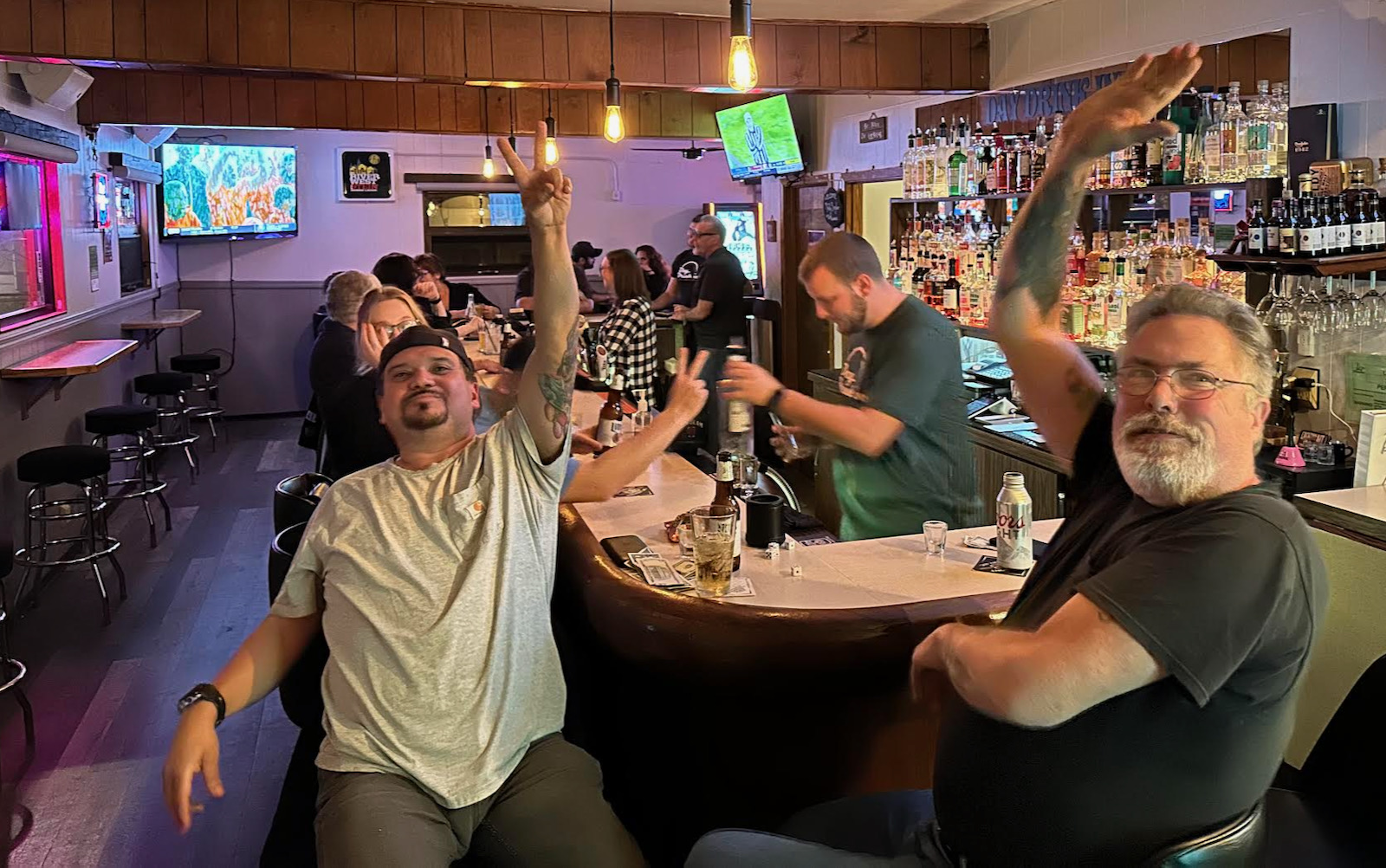 Bob Ertel has been coming to the location since the 1970s and was the Day Drink Inn's very first customer. "I like it here. It's convenient. I can walk here," says Ertel.
The Day Drink Inn has the longest happy hour in the city – well, in the summer anyway. The tavern opens everyday at 11 a.m. and during the weekdays offers happy hour prices until sunset.
"They hook most of their regulars in the summer when we have daylight until 9 p.m.," says Julie Kasabuske, who refers to herself as the Mussattis' adopted daughter.
The Inn's patio is popular in the warm months and features a large-screen TV for game watching, occasional bag tournaments and soft, ambient lighting every evening.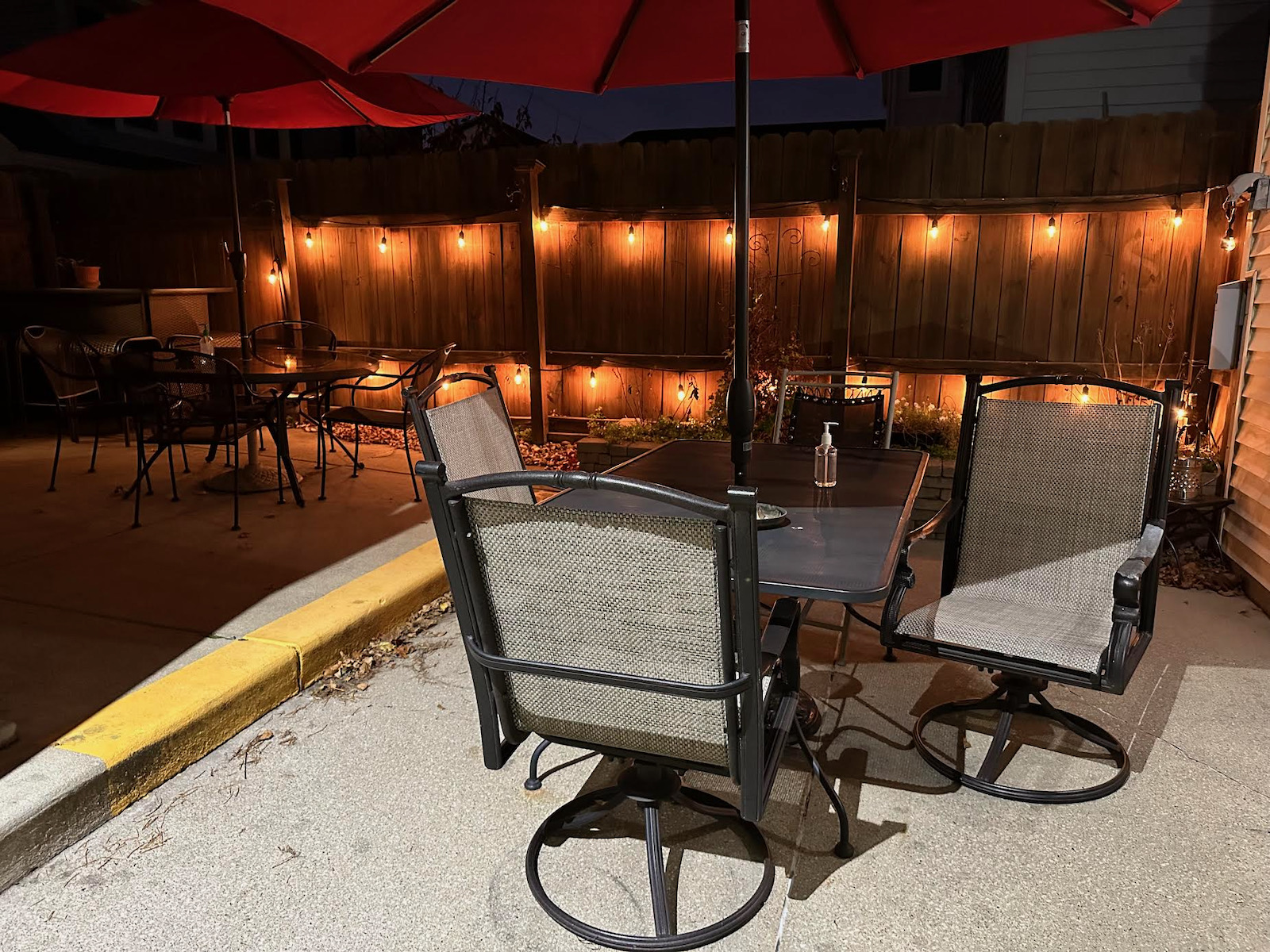 According to Gina Marie, the bar's most popular beverages are bottles of Miller Light and shots. However, she's created and popularized myriad cocktail offerings including hand-muddled Old Fashioneds that are $5 on Fridays, Bloody Marys loaded with Wisconsin-made garnishes, hot toddies and an array of soon-to-be-offered winter drinks like a spiked caramel apple cider.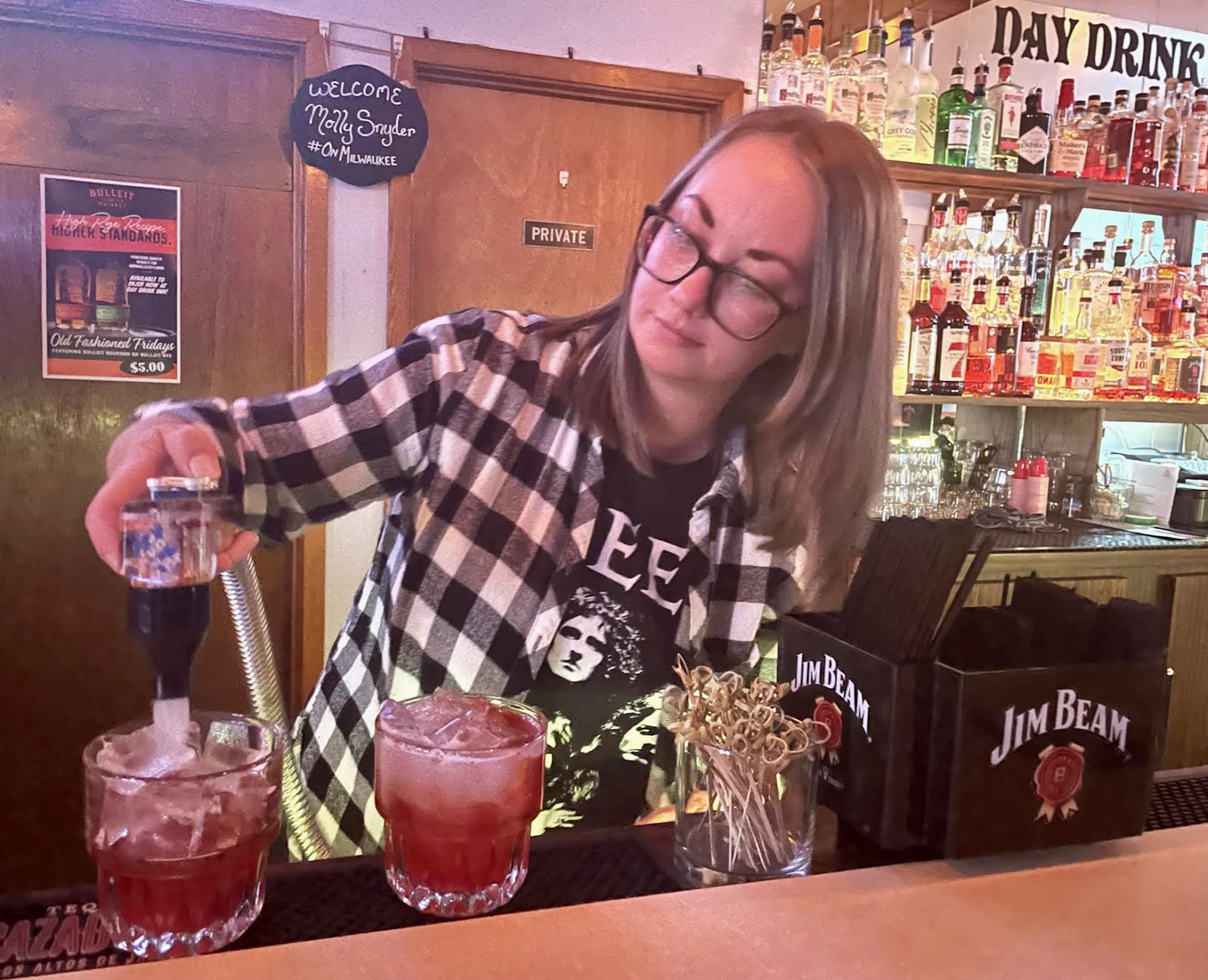 "I love the challenge of a customer ordering a drink I've never heard of and then learning on the spot how to make it," says Gina Marie.
Day Drink Inn serves frozen pizzas from Cranky Al's and has many potluck events for Packers Sundays, birthdays, anniversaries and just for fun. There's a permanent table in the side room that's just for snacks, casseroles and crock-pots.
The second Saturday of every month, the Inn hosts an afternoon of raffles, including one with a $500 cash prize and numerous meat raffles. The next raffle is this Saturday, Nov. 12 around 2 p.m. The meat raffle will feature frozen turkeys.
Bar dice-playing is a robust aspect of the Day Drink Inn's culture. There's a house rule that if a die bounces off the bartop and onto the floor, the shaker has to drink a shot of warm, rail gin.
Mario says he chose the name "Day Drink Inn" because when his other daughter, who is a traveling nurse, comes through Milwaukee the two of them enjoy having cocktails during the day. Prior to owning the bar, Mario worked as the manager of Jack Pandl's and co-owned the Denoon Saloon in Muskego.
"I love owning this bar. I get paid to drink," says Mario.
Gina Marie says working with her dad isn't always smooth sailing, but she wouldn't have it any other way.
"Obviously, I love him to death, but working with family also brings its challenges. However, the fact that he is giving me an incredible opportunity to be my own boss and to own my own business is a gift and something that not everyone gets to experience," says Gina Marie. "I'm lucky to have him."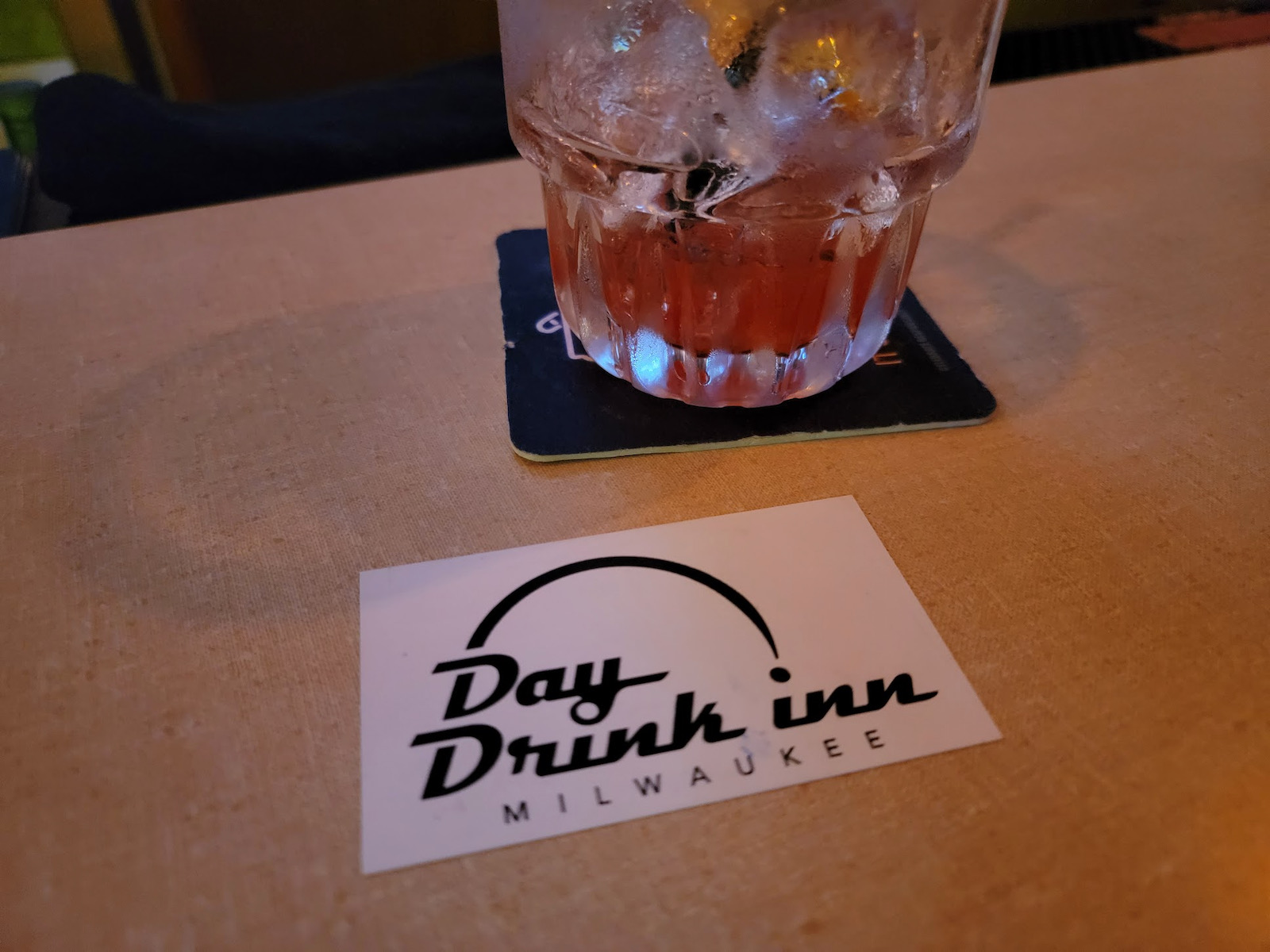 Molly Snyder started writing and publishing her work at the age 10, when her community newspaper printed her poem, "The Unicorn." Since then, she's expanded beyond the subject of mythical creatures and written in many different mediums but, nearest and dearest to her heart, thousands of articles for OnMilwaukee.

Molly is a regular contributor to FOX6 News and numerous radio stations as well as the co-host of "Dandelions: A Podcast For Women." She's received five Milwaukee Press Club Awards, served as the Pfister Narrator and is the Wisconsin State Fair's Celebrity Cream Puff Eating Champion of 2019.