Get ready to soak up more bar articles, imbibable stories and cocktailing content, brought to by Miller Lite. For more of our Bar stories click here!
From the outside, The Rox Bar & Grille in Pewaukee looks more like a chain than a family-owned and operated establishment. But two minutes into our conversation with co-owner Dino Giacomantonio, it was clear there is nothing "cookie cutter" about the place.
"This is and always will be a family venture," says Giacomantonio.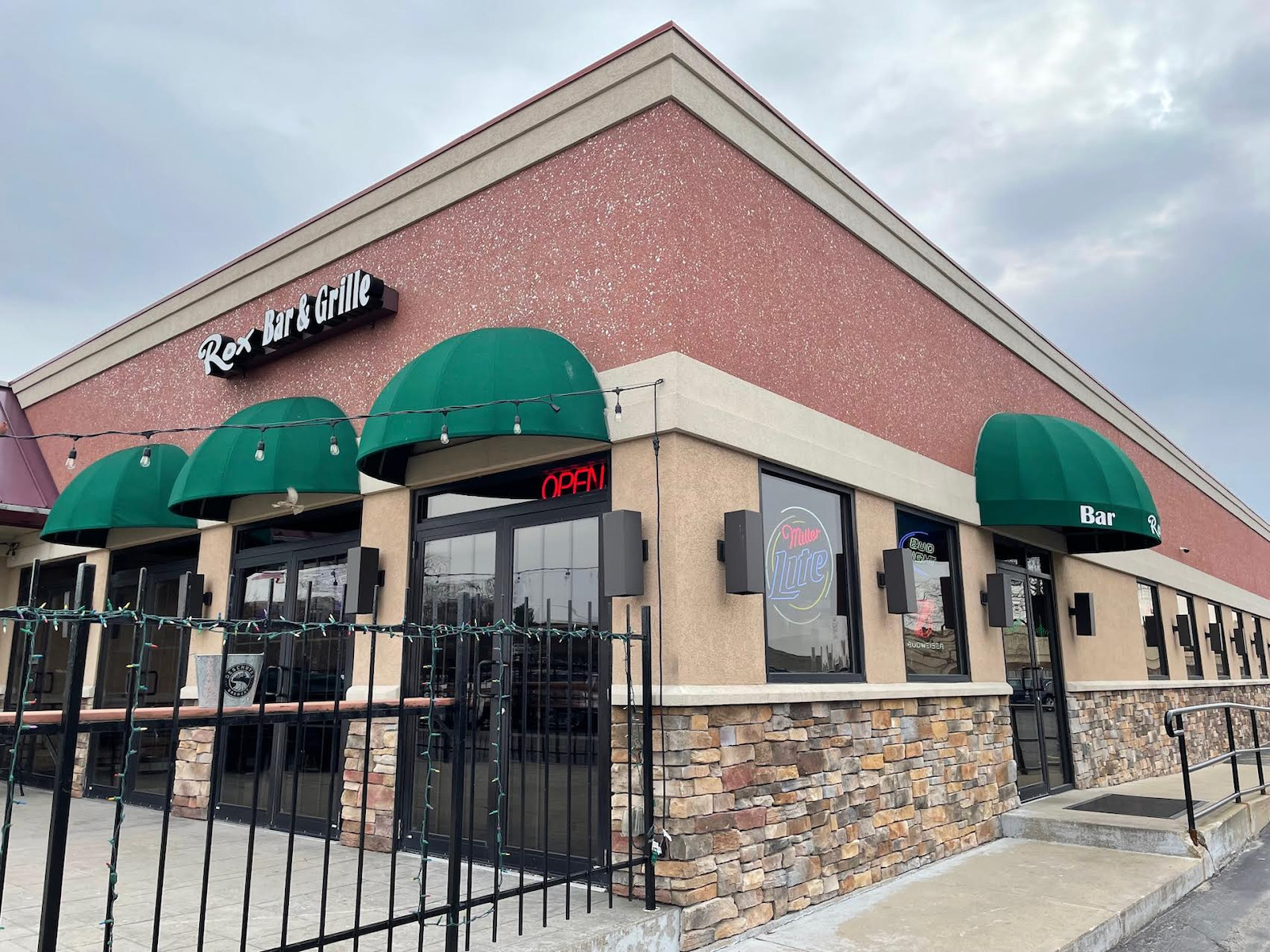 Giacomantonio and his wife, Hari, took over partial ownership of The Rox Bar, and its adjoining sister restaurant, Spring City, at the beginning of 2022. They share ownership with Hari's parents, Peter and Lisa Hronis. Hari's uncle and aunt, Dennis and Sia Hronis, were also owners, but they chose to retire at the end of 2021.
"After 16 years of working for our family, we finally took a couple of the reigns," says Giacomantonio.
Although there is a lot of crossover between the two businesses, Hari primarily handles Spring City and Dino is in charge of The Rox Bar.
"We have the old fashioned, comfort food, family restaurant, but then we also have an upscale sports bar, too," says Giacomantonio. "I find it very poetic when our customers say they went to the restaurant as a kid and now come to the bar as an adult."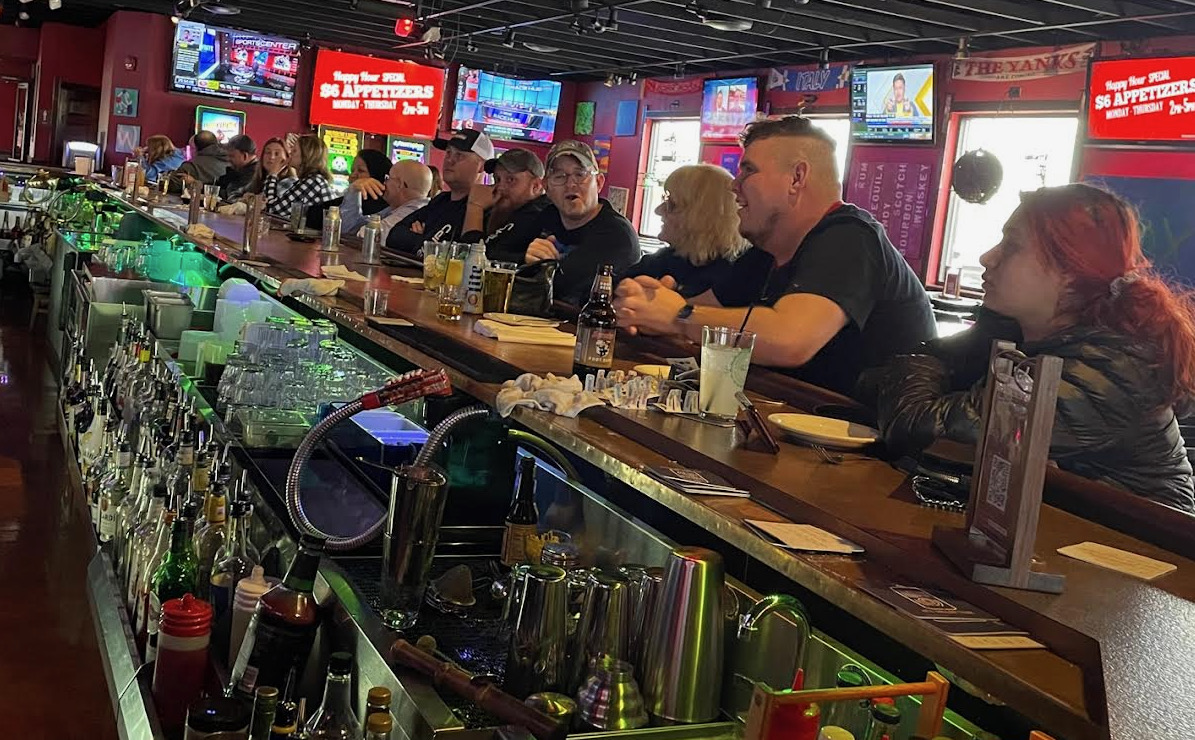 The Rox Bar is not only a sports bar, but also a grill, community gathering spot, tourist magnet (because of the nearby hotels), live music venue and popular pick for large events from birthday parties to corporate after-work outings.
The bar seats 26 people and offers 35 taps of rotating craft beers along with dozens of signature cocktails including six varieties of Moscow Mules. Because the bar gets so many large groups, The Rox's bartenders are able to make pitchers of cocktails.
The space, which is an addition to a former McDonald's building, also features 30+ televisions for sports watching, an outdoor patio, numerous gambling machines and weekly live music performances. Award-winning musician Ryan McIntyre has gigged there almost every Thursday night for nine years.
The Rox Bar's walls are adorned with memorabilia from Greece, sports mementos, a charcoal drawing of the Rat Pack, and art created by the Giacomantonio's two children who are now 16 and 19.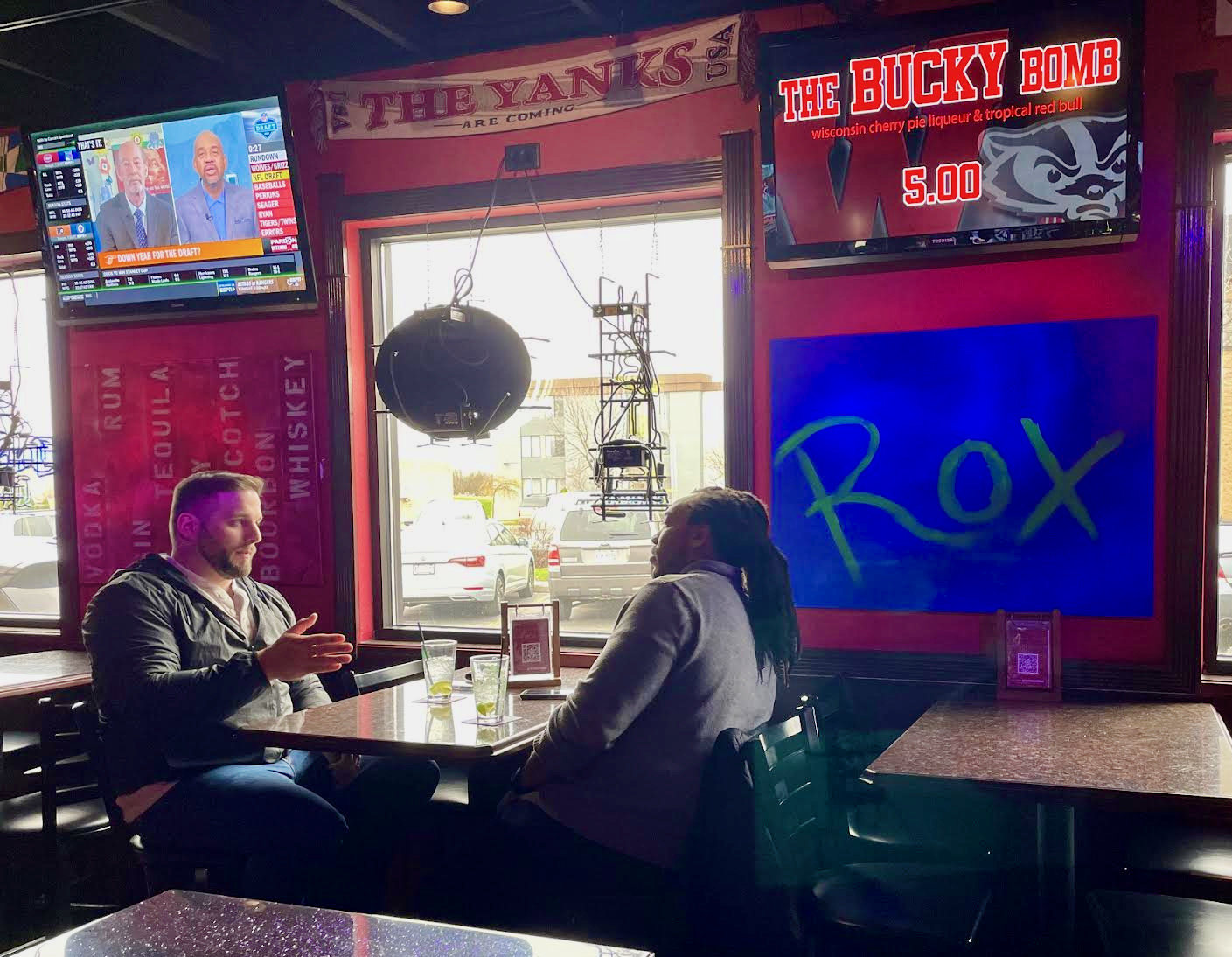 The Rox's menu is a scaled-down version of Spring City's featuring tacos, chicken, quesadillas, gyros, soft pretzels and brick-oven-baked, thin crust pizza.
"Our dough and sauce are made from scratch and based on a recipe from a pizzeria in Whitewater called Gus' that was in our family for 50 years," says Giacomantonio.
Peter and Lisa Hronis, Giacomantonio's in-laws and business partners, emigrated to the United States from Greece. They owned and operated Dave's Restaurant in Downtown Waukesha from 1983 to 2007.
"They are a success story deserving of the utmost respect. They truly lived the American Dream," says Giacomantonio. "I will never forget what they did first to get us to this point. Without their business sense and hard work I would not be sitting here right now."
Giacomantonio says his core staff is also like family. And even though times were tough during the pandemic, his staff's commitment to the business was integral and something he will never forget.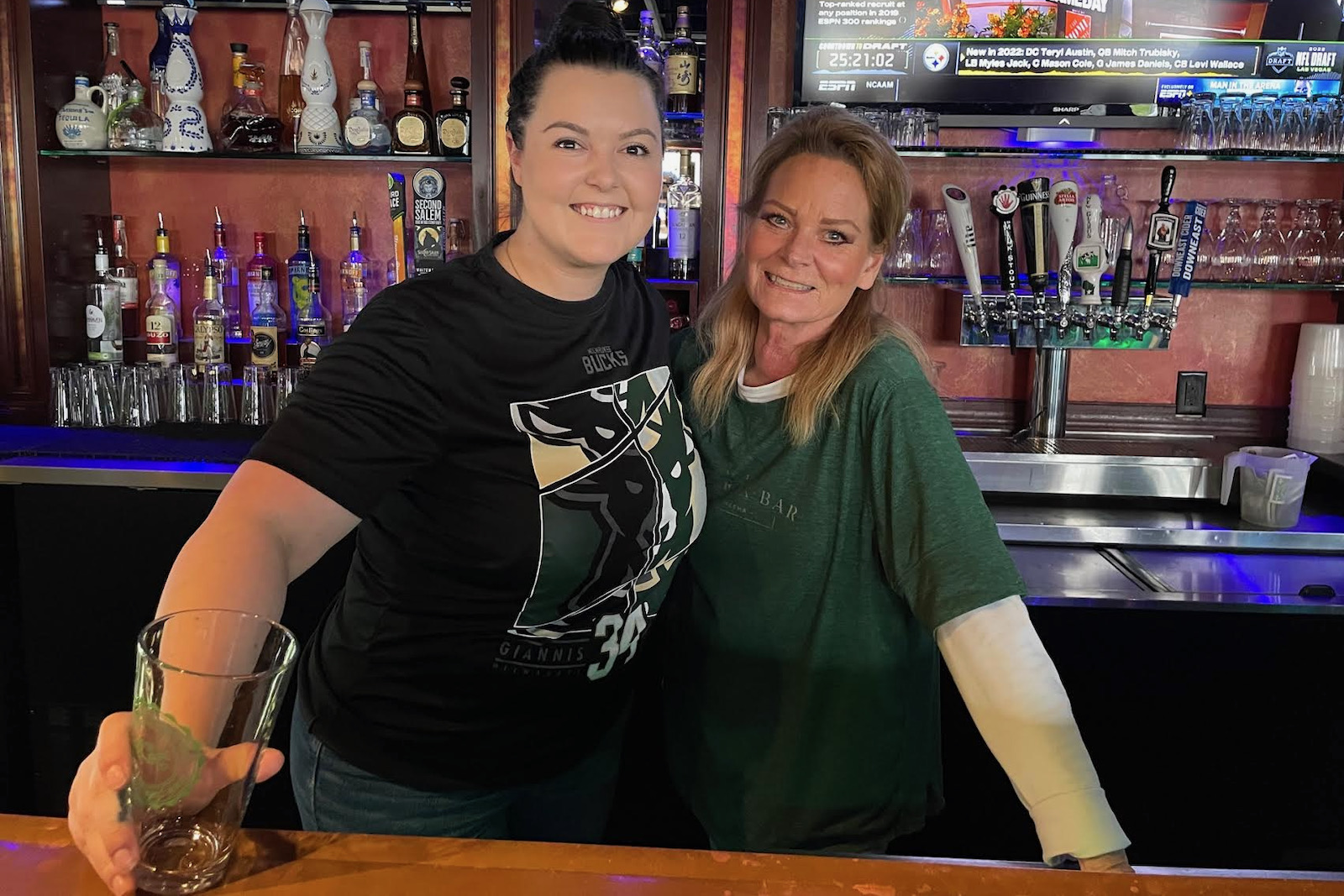 "My staff is beyond loyal, beyond trustworthy," he says. "I am so grateful to them and to our regulars and to the entire community. When people say 'I proposed at the The Rox Bar' or 'I had my rehearsal dinner at Spring City' that means so much to us."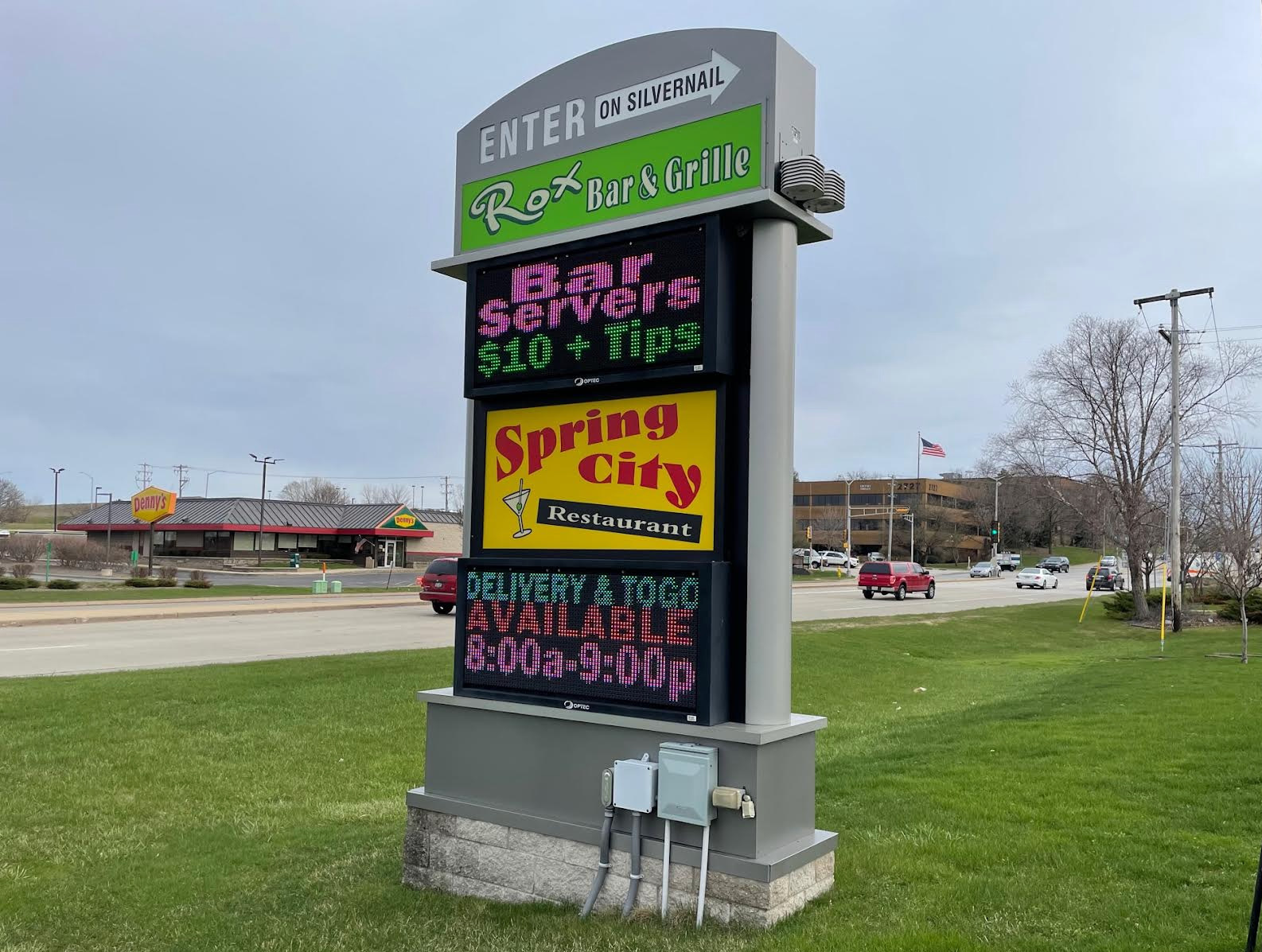 Molly Snyder started writing and publishing her work at the age 10, when her community newspaper printed her poem, "The Unicorn." Since then, she's expanded beyond the subject of mythical creatures and written in many different mediums but, nearest and dearest to her heart, thousands of articles for OnMilwaukee.

Molly is a regular contributor to FOX6 News and numerous radio stations as well as the co-host of "Dandelions: A Podcast For Women." She's received five Milwaukee Press Club Awards, served as the Pfister Narrator and is the Wisconsin State Fair's Celebrity Cream Puff Eating Champion of 2019.