Get ready to soak up more bar articles, imbibable stories and cocktailing content, brought to by Miller Lite. For more of our Bar stories click here!
Get ready to soak up more bar articles, imbibable stories and cocktailing content, brought to by Miller Lite. For more of our Bar stories click here! Toni's Moody Blues, 2813 S. Howell Ave., is highly visible, located across the street from Humboldt Park on a busy Bay View street. The Lannon-stone bar is the only business on the residential block, and a prominent sign affixed to the building draws much attention to itself.
And yet, despite our curiosity, we didn't stop into Toni's until a couple of weeks ago when we spent two nights in a row chatting and drinking Millers with owner Jeff Siejkowski the first night and with owner and bar's namesake, Toni Marunowski, 24 hours later.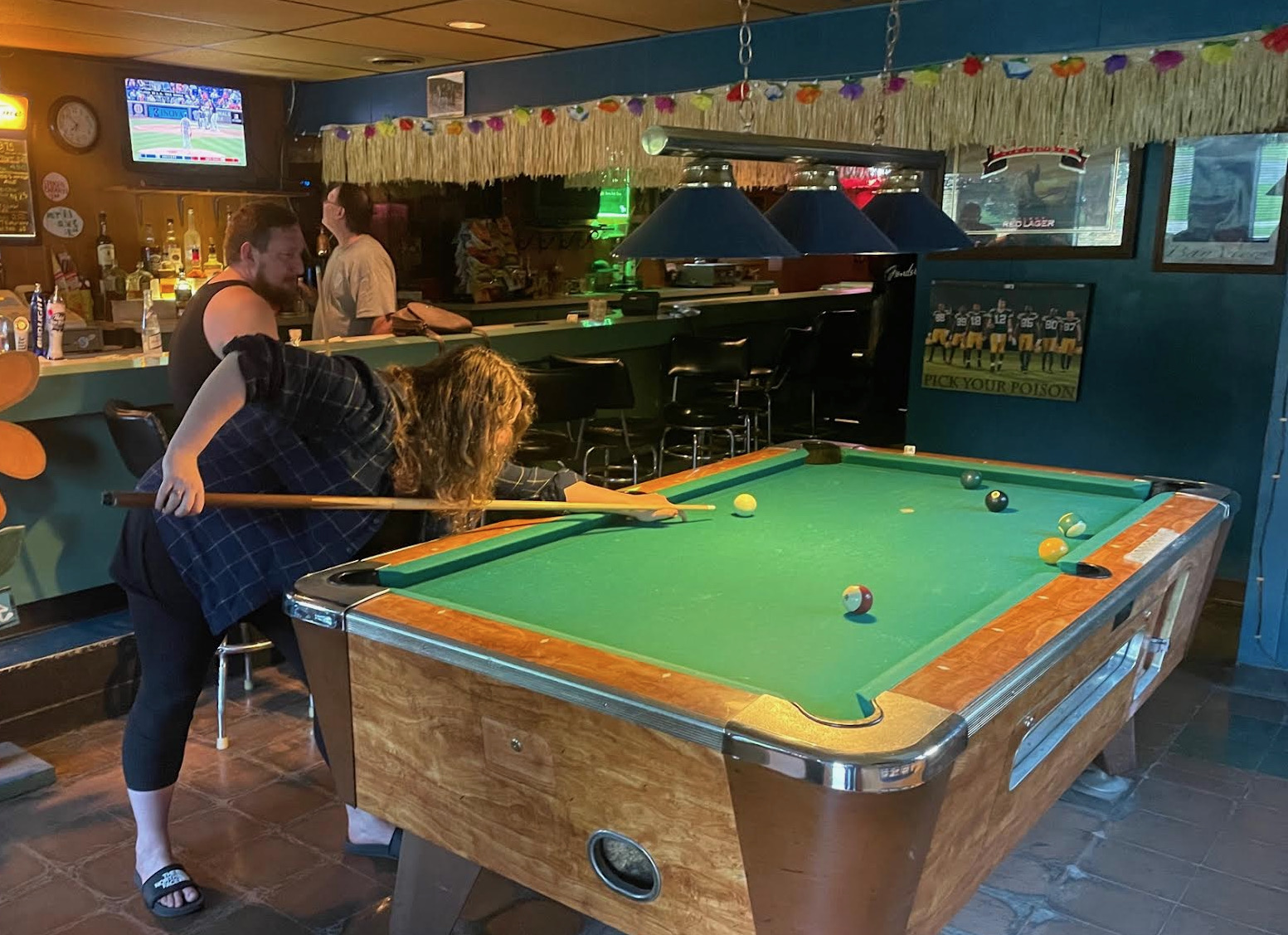 The two lifelong Milwaukeeans have been a couple for 30 years. They live upstairs from the bar with their cat, Shirlee (spelled that way because Toni's middle name is "Lee;" Shirlee once had a sister named Laverne), and take turns working behind the pine. They both grew up in the same South Side neighborhood, graduated from Pulaski High School around the same time, but didn't meet until Toni got a job at Jeff's father's bar on 13th and Manitoba Avenue.
After a few years of being together, they bought the Bay View building in 1999. Jeff wanted to name the bar Toni's Moody Blues for two reasons.
At the time, he was in the process of becoming a police officer which prevented him from holding a Class B liquor license, so he put all of the bar's paperwork in Toni's name.
But due to the bar's immediate success, Jeff never entered the police force.
"My dad told me to do one thing and do it well and so I took his advice," says Jeff. "Plus, working for yourself is pretty great."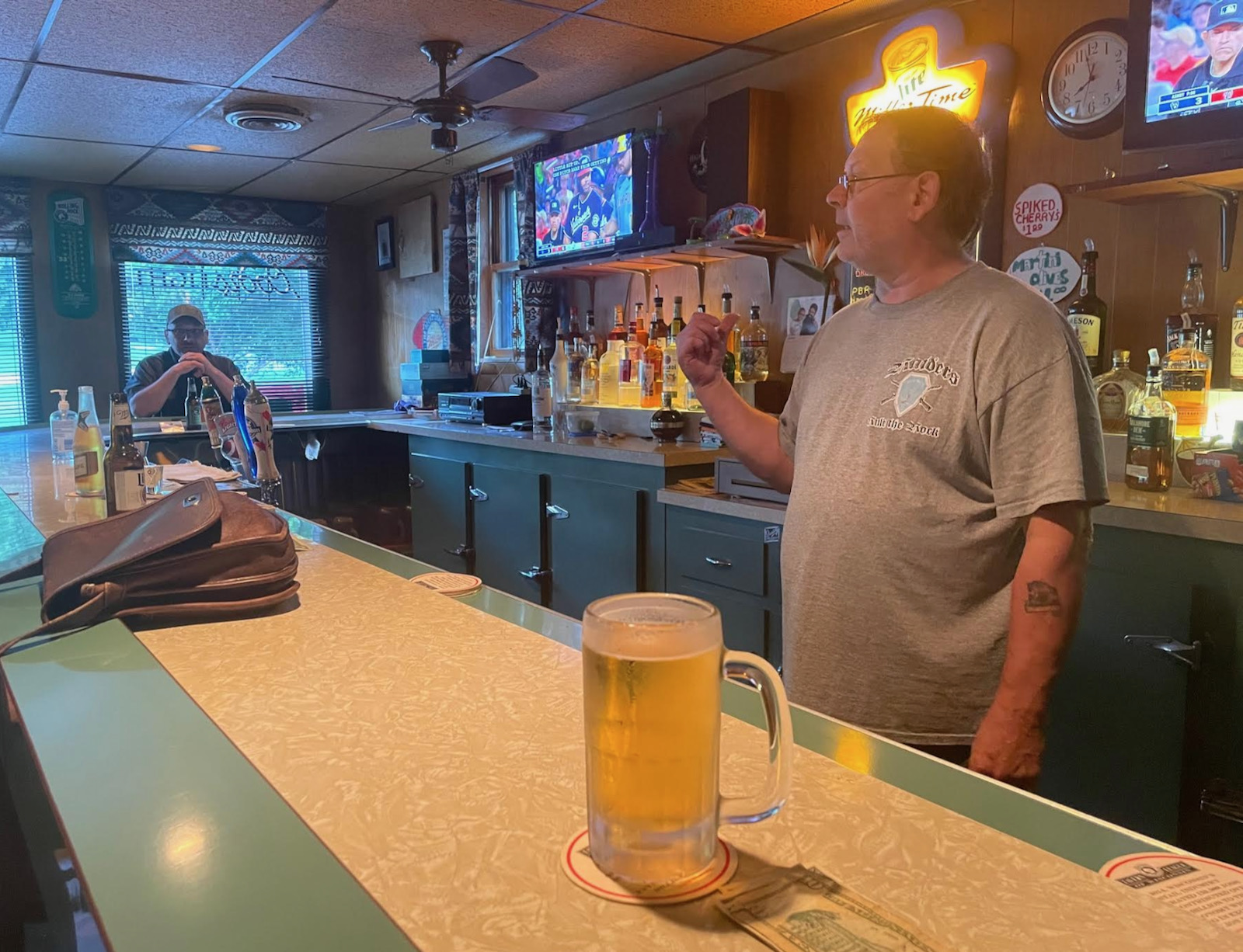 The second reason why Jeff named the bar Toni's Moody Blues is because Toni has been a superfan of the English rock band, The Moody Blues, since she was a teen.
"When I heard 'On a Threshold of a Dream' I had never heard anything like it. I went out immediately and bought it and that was that," says Toni.
Although The Moody Blues disbanded in 2018, Toni saw them 27 times in concert.
"No, they never came to the bar, but they knew about it," says Toni, who submitted photos of the bar to an international fanzine that, according to the editors, was seen by members of the group.
The name, however, sometimes causes confusion. People often wander in, thinking the tavern is a Blues club.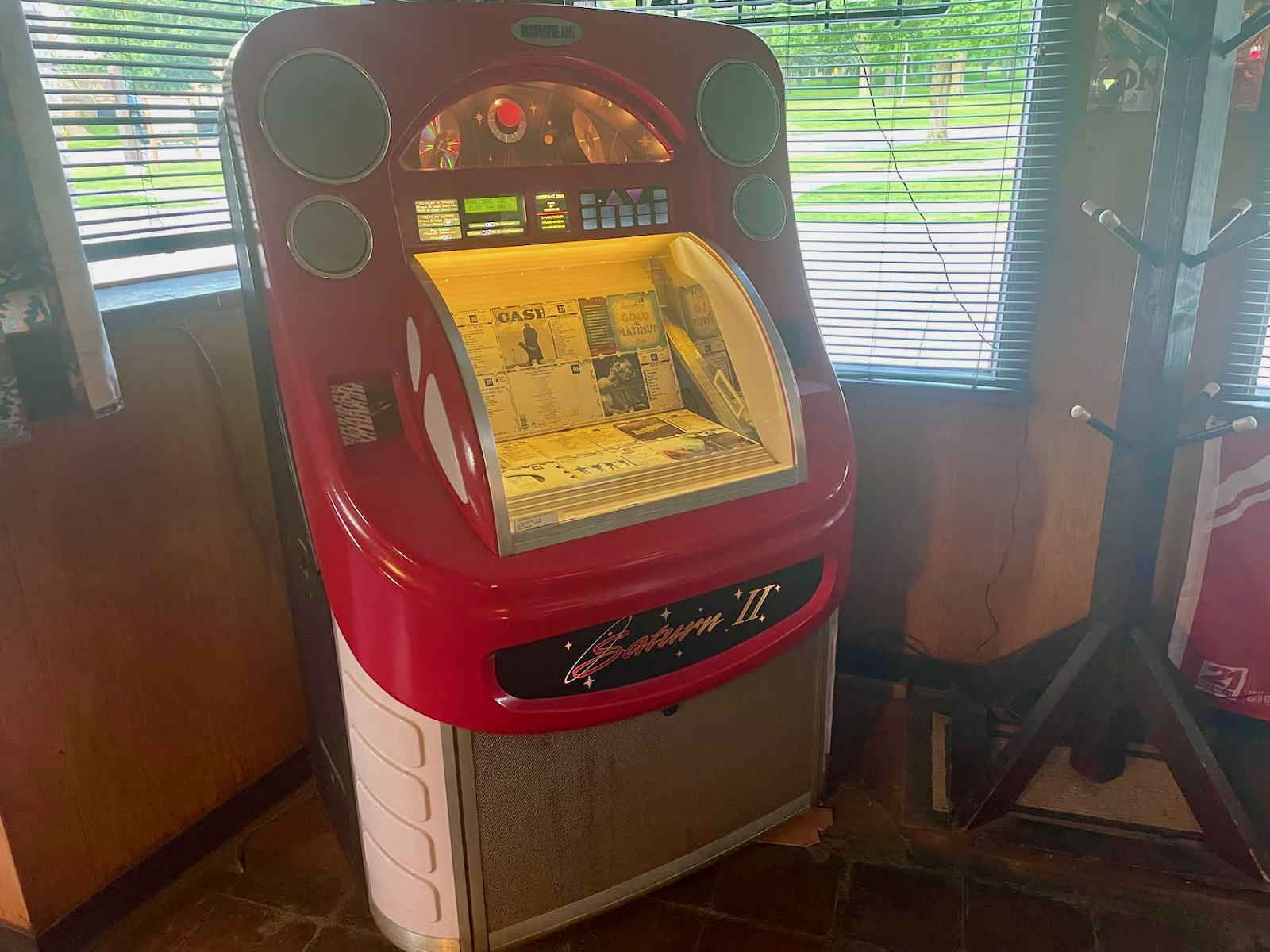 Although Toni's is not a concert venue, it's definitely a music bar. Unless there is an important game on the TVs, music is always piping from the CD jukebox. More than half of the CDs in the jukebox were brought in by regulars.
"You want REO Speedwagon? Bring it in. I'll put it in there. A month or two later, you're sick of that album, bring in a new one and I'll switch it out," says Jeff.
Toni is also a massive Summerfest enthusiast and has caught hundreds of concerts at the Big Gig. She proudly showed us the Summerfest app on her phone and her wall calendar featuring a big smiley face drawn over opening day.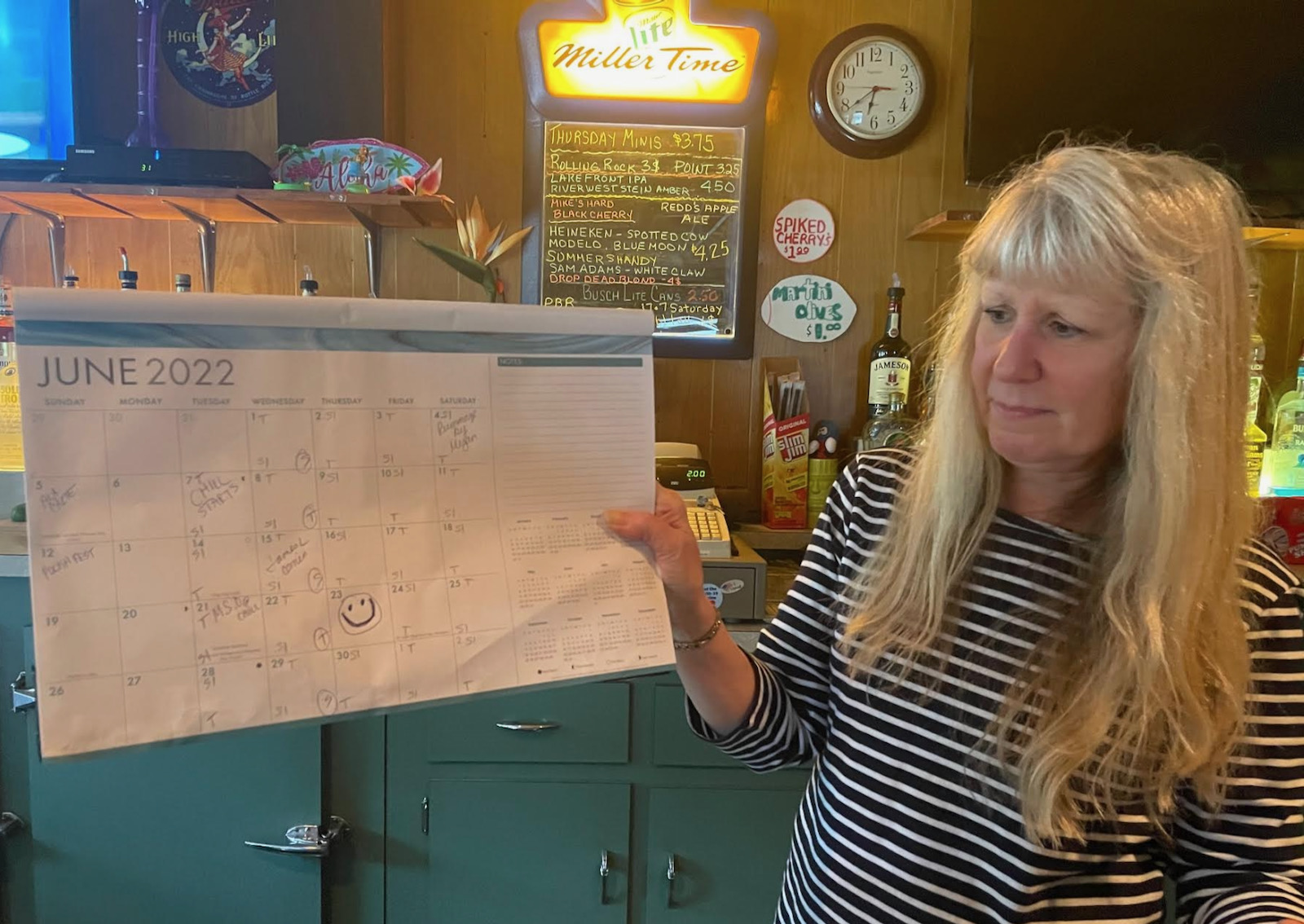 "What do I want to see at Summerfest? Everything," she says. "Great White, Todd Rundgren, The Violent Femmes, KC and the Sunshine Band, Steve Miller. I can't wait. I'm a Summerfest groupie. A couple of years ago, after a long winter, I walked into Summerfest and kissed the ground I was so happy to be there."
Because of their passion for Summerfest, the couple will most likely close the bar – sometimes spontaneously – to attend concerts.
"If you call us and there's no answer, don't get mad. We're at Summerfest, where you should be," says Toni. "You only live once, and if I get an opportunity I'm taking it."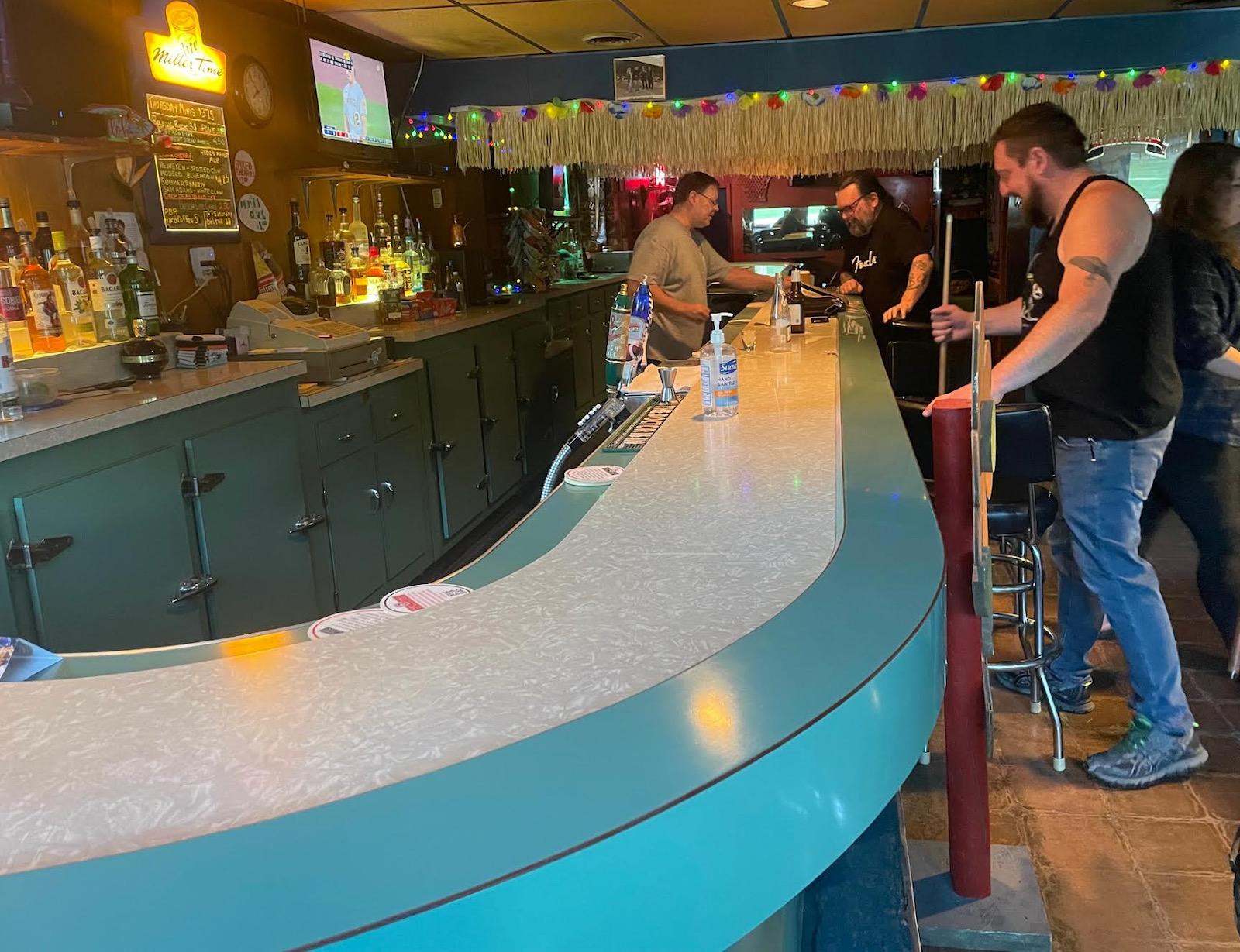 Toni's interior is well-kept and visually appealing – especially for anyone who appreciates vintage saloons. There's a teal formica bar that winds across the length of the room with a matching teal backbar in perfect condition. The bar has a pool table and darts, serves frozen pizzas and still sports a few decorations from a Hawaiian-themed birthday party that took place a while back.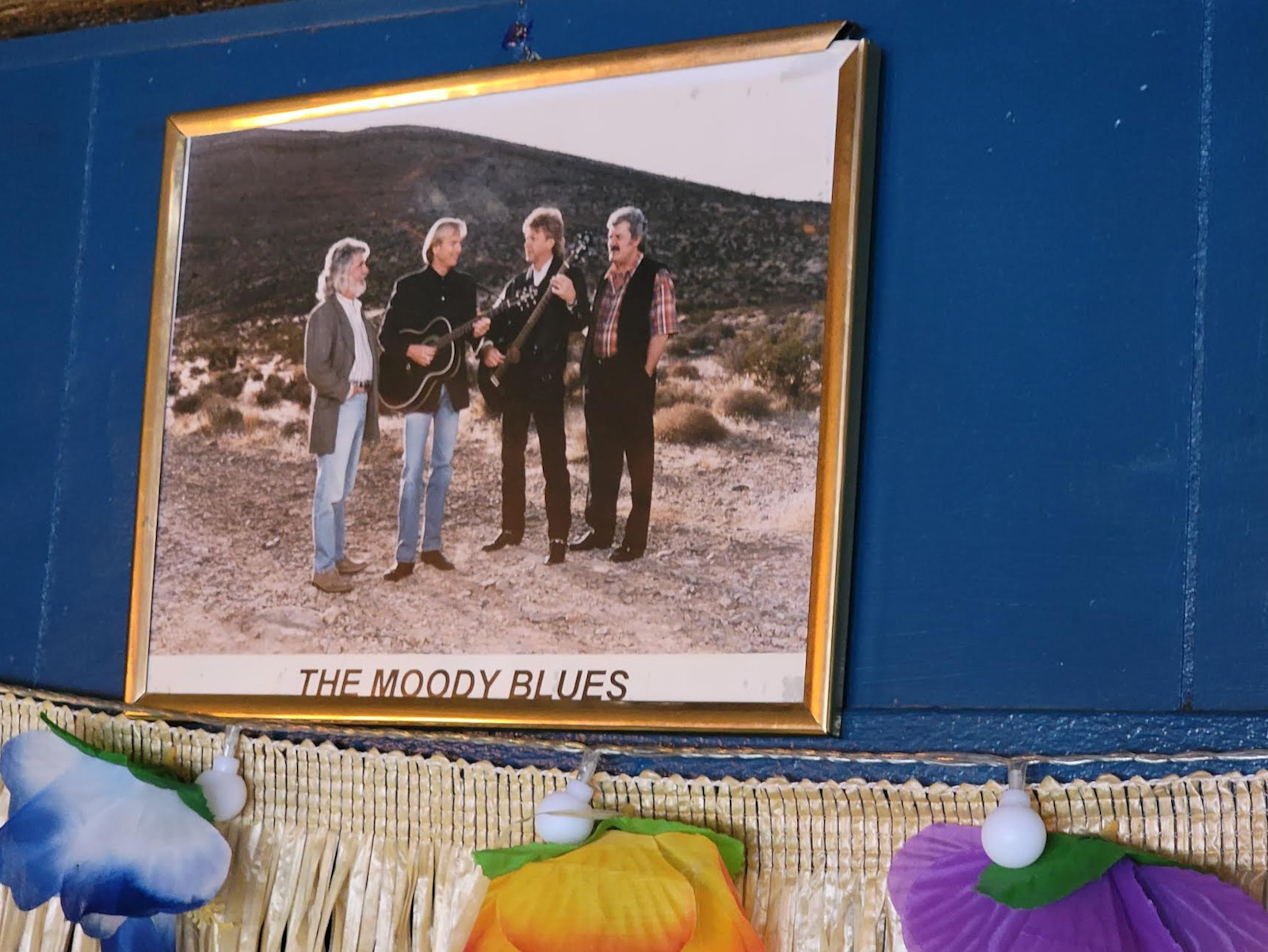 Somewhat surprisingly, there is only one small photo of The Moody Blues on the wall. Other knick-knacks and trinkets, including an airplane made from Pabst cans hanging over the pool table, were given to Toni by customers.
"We used to have a lot of retired firefighters come in here. They came every Wednesday night and called it 'Choir Practice.' I'm not sure why, maybe they were lying to their wives about where they were going," says Toni.
Today, the clientele is a mix of regulars with families who have strong ties to the neighborhood along with newer Bay View residents. Although the neighborhood has changed greatly since they bought the bar 23 years ago, Jeff and Toni continue to support it in myriad ways.
During the pandemic, the couple had a standing date on their day-off to visit a different Bay View restaurant every week.
"We want to support all of the restaurants, the old ones and the new ones. There are still some we haven't got to yet, but we will," says Toni.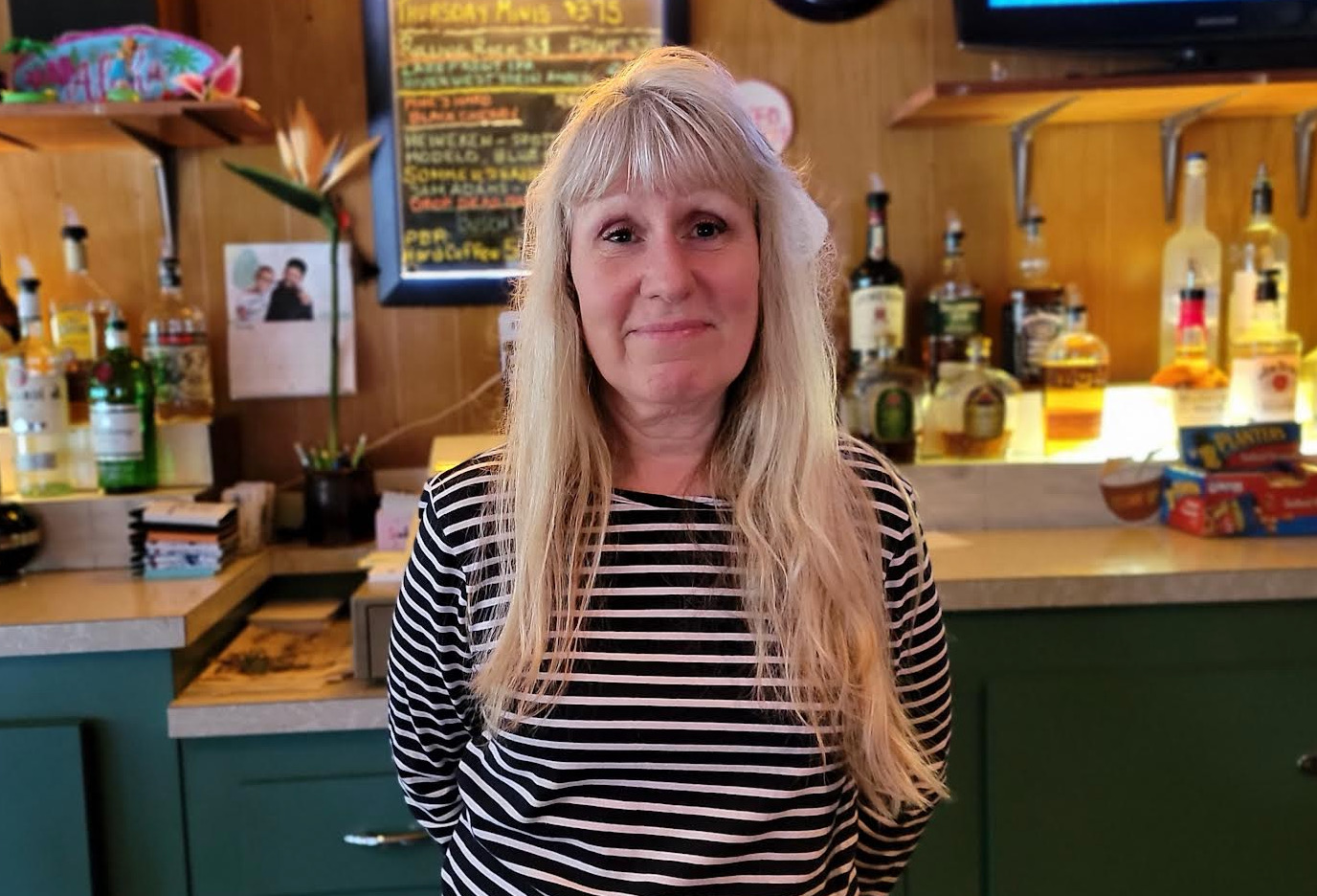 Molly Snyder started writing and publishing her work at the age 10, when her community newspaper printed her poem, "The Unicorn." Since then, she's expanded beyond the subject of mythical creatures and written in many different mediums but, nearest and dearest to her heart, thousands of articles for OnMilwaukee.

Molly is a regular contributor to FOX6 News and numerous radio stations as well as the co-host of "Dandelions: A Podcast For Women." She's received five Milwaukee Press Club Awards, served as the Pfister Narrator and is the Wisconsin State Fair's Celebrity Cream Puff Eating Champion of 2019.