Belly up to these bar stories, brought to you by Miller Brewing Co., that explore well-loved but lesser-known taps and taverns from all corners of the city and beyond.
Moving to Bay View in the 1990s, I had hoped that the bar next door would become a convenient, Cheers-like watering hole. Alas, at that point, The Newport and I were not on the same page.
Now that Franky Creed runs the place, I'd be happy to while away some time there, with a beer in front of me, and familiar faces all around the circular bar. But, I no longer live 75 feet away. Under Franky's watch, though, The Newport, 939 E. Conway St., has become a destination ... worthy of a crosstown trip.
The soft-spoken Creed welcomes everyone – from older neighborhood day drinkers to younger, well-behaved night-time revelers.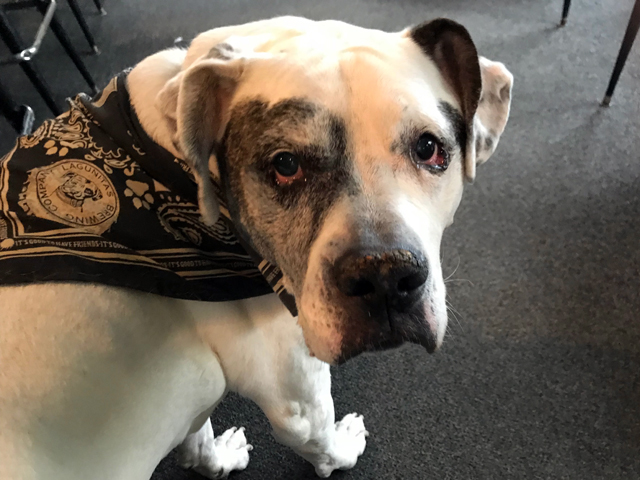 His 10-year-old English Bulldog Patch is the same way, though I suspect he tends to prefer the patrons who bring him a treat.
"There are a lot of neighborhood people that come in," Creed says. "I had a pretty good following from Downtown and the Third Ward from places I worked down there, so ... (The Newport) was like an automatic hit for me. I couldn't have been more blessed."
Creed bought the bar 12 years ago, after having worked about a year and a half for his friends who then owned it. Before that, he tended bar at Slim McGinn's in Walker's Point and at the Swingin' Door on Michigan Street.
"During the day it's regulars," Creed says of his long-lived Bay View watering hole. "We open at 11:30 in the morning, every day of the year. Every year I offer to close for Christmas, Thanksgiving and somebody always says, 'No, I want to work.'"
A few years ago, Creed's son Tim – who worked as a manager at the now-closed Brocach on the East Side – signed on as a partner and the two alternate running The Newport, which has a classic corner tap vibe.
There are some games, there are some ovens to cook frozen pizzas, there are a couple tables near the windows facing Logan Avenue that Creed can push aside to accommodate live music a few times a month.
The lights are low, the tap handles are many and the circular bar sits smack dab in the middle of the room, saying, "this isn't a restaurant, it's not a bowling alley or pool hall. It is a classic Milwaukee tavern."
"I take in the day crowd and Tim takes over at night," says Creed when I ask how he manages never closing, not even for a day.
"During the day, we get a lot of retirees, contractors, people whose jobs are more flexible. At night, it's like somebody flipped the switch. It's people in their late 20s, 30s, 40s. It's not a kids' bar. We've had maybe one fight since I've been here. It's mellow that way."
When I ask Creed if he's been affected by the same trends that some say have been killing off the South Side Milwaukee tavern, he says not in the least.
"Nope. And a friend of mine owns Gators. He opens at 8 every morning. I stopped there earlier this week, and the bar was still going. It was 10 o'clock in the morning. And there wasn't a seat to be had ... so there are a few of us out there still."
Pinning down the building's genesis has proved challenging. Creed says he was told there was originally a stable here for Miller Brewing Co. horses that would off-load beer along the railroad tracks a block east and deliver it to the Bay View taps.
The 1894 Sanborn Fire Insurance Map for the area shows two structures on the site (see below, left), oriented toward Logan Avenue. They are coded as single-family units.
On the 1910 map (above, right), a structure that looks much like the current building has replaced them on the site. This one is marked with an "S," for store. It likely housed a shop or tavern on the first floor and a keeper's apartment upstairs. (Much like now; Creed lives above The Newport with Patch.)
A 1902 newspaper article about a family living at 181 Logan, which is the second house from the corner on the 1894 map, suggests the older buildings survived at that point, meaning that The Newport building dates to sometime between then and the drawing of the 1910 map.
Could the 1918 construction date on file at the city assessor's office be a typo that should read 1908? Maybe. However, it isn't possible to search by address in City Directories of that era and some digging in those turned up nothing.
Creed says that he's heard the building housed a candy store during some of the Prohibition years.
On Feb. 5, 1929, despite the fact that it was during Prohibition, 31-year-old Arthur Strohenske was described as a saloonkeeper here when he died after spending three days in the hospital.
"It is believed," the Journal reported, "that an infection of the brain due to excessive drinking was response for death."
The following year, South Side realtor Victor Krawiecki listed the building for sale: "Soft drink parlor $8,500, corner place at 501 Conway St. Bay View, will trade for cottage."
Joe Partl must have taken Krawiecki up on the offer because in '31, Partl's soft drink parlor occupied the first floor, and the soda jerk lived upstairs with his family.
But Joe's tenure behind the bar was short-lived. In 1934, at age 60, Partl was struck by a car on the 16th Street Viaduct while he was changing a tire on his vehicle, suffering a broken left leg and shoulder. His condition was described as "poor" and, indeed, three days later, he died at St. Luke's. But, the tavern stayed open and it appears Joe's son Frank took over, at least until the war came.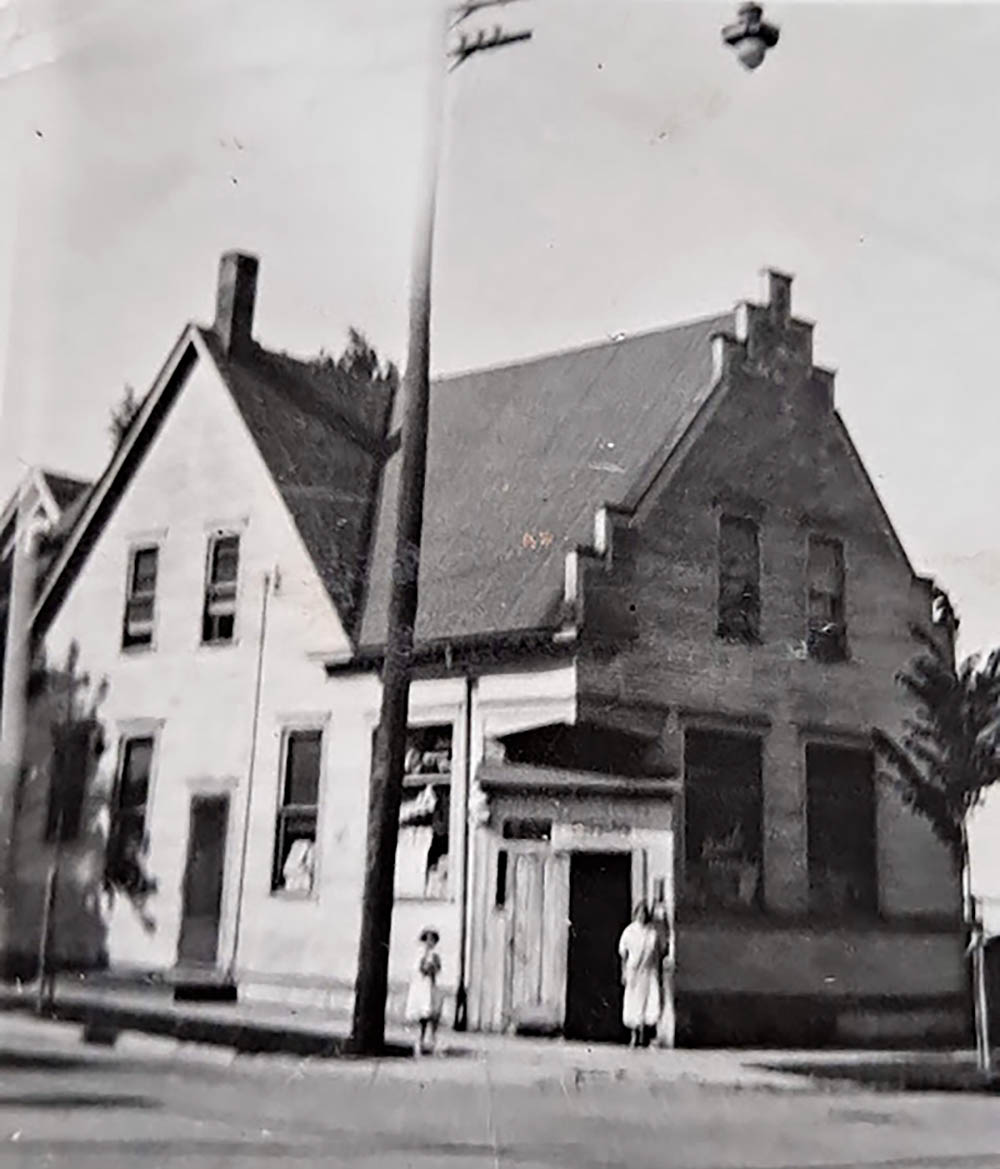 In '42, Frank was a technician, fifth grade, in the quartermaster corps detachment at Camp Robinson in Arkansas, but by '47 he was back behind the bar on the corner of Logan and Conway. He stayed there until he died, at just 50 years old, in January 1965, leaving his wife Marjorie to run the place, until the early 1970s.
That's when Ed Pierce – and, perhaps briefly, Gary Ratajewski – moved The Newport here from a spot on 13th and Cleveland.
"He's the one that put the circular bar in and made a lot of improvements," says Creed. "He lived upstairs with his wife and two or three kids. It's a two-bedroom apartment, so I don't know how he did it."
Beginning around 1990, there were a number of ownership changes – and at least one renter running the place later in that decade – but nowadays, The Newport is Creed's and it bears his quiet approachability.
The Newport sponsors some sports teams – softball, volleyball, soccer, kickball – and hosts a variety of events for his clientele. For 12 straight years, Creed's done a chili cookoff; he hosts an annual Christmas party; he supplies very early morning breakfast for customers on hand each Jan. 1; The Newport hosts tap takeovers, like a recent one with Lagunitas; recently Franky held an anniversary party; and a bash celebrating Patch's birthday, too.
For that event, Patch's mug was even added to the mural that runs along the bar's west wall.
"He comes out and visits," Creed says of his canine pal. "Everyone pretty much loves him. He gets so many treats during the day that he doesn't really eat much upstairs. He's been here (at The Newport) since he was 6 weeks old."
Patch ambles over, with nary a bark, accepts a bit of petting and then gets comfortable next to the bar and listens as Creed and I talk.
I'm not sure whether Patch got his good ear and soft approach from Franky or maybe it's the other way around. But they make a perfect team at a mellow, comfortable place like The Newport.
Born in Brooklyn, N.Y., where he lived until he was 17, Bobby received his BA-Mass Communications from UWM in 1989 and has lived in Walker's Point, Bay View, Enderis Park, South Milwaukee and on the East Side.
He has published three non-fiction books in Italy – including one about an event in Milwaukee history, which was published in the U.S. in autumn 2010. Four more books, all about Milwaukee, have been published by The History Press.
With his most recent band, The Yell Leaders, Bobby released four LPs and had a songs featured in episodes of TV's "Party of Five" and "Dawson's Creek," and films in Japan, South America and the U.S. The Yell Leaders were named the best unsigned band in their region by VH-1 as part of its Rock Across America 1998 Tour. Most recently, the band contributed tracks to a UK vinyl/CD tribute to the Redskins and collaborated on a track with Italian novelist Enrico Remmert.
He's produced three installments of the "OMCD" series of local music compilations for OnMilwaukee.com and in 2007 produced a CD of Italian music and poetry.
In 2005, he was awarded the City of Asti's (Italy) Journalism Prize for his work focusing on that area. He has also won awards from the Milwaukee Press Club.
He can be heard weekly on 88Nine Radio Milwaukee talking about his "Urban Spelunking" series of stories.