The Great Milwaukee Summer is HERE! Your guide to what you'll be doing, where you'll be drinking, who you'll be hearing and how you'll be getting a sweet tan this summer is on OnMilwaukee. The Great Milwaukee Summer guide is brought to you by Educators Credit Union and Harley-Davidson Museum.
Tripper Duval, the co-owner of Lost Whale lounge in Bay View, will soon open Holey Mackerel, a family entertainment center with a mini golf course, batting cages and an arcade.
Holey Mackerel is located next to Greenfield's Konkel Park and was formerly River Falls Family Fun Center.
The project is undergoing a two-phase major renovation and Duval hopes for an early July 2023 opening. The first phase of the project includes the revamped mini golf course, six batting cages, arcade ("barcade") and plenty of food and beverage options.
"We are working towards a liquor license to bring some of the fun we do at Lost Whale to Holey Mackerel," says Duval.
The second phase of construction includes removing the pedal cart track and building a year-round activities center with indoor bocce lanes, stone-fired pizza ovens and a stage with a large screen for sports games and family movie nights.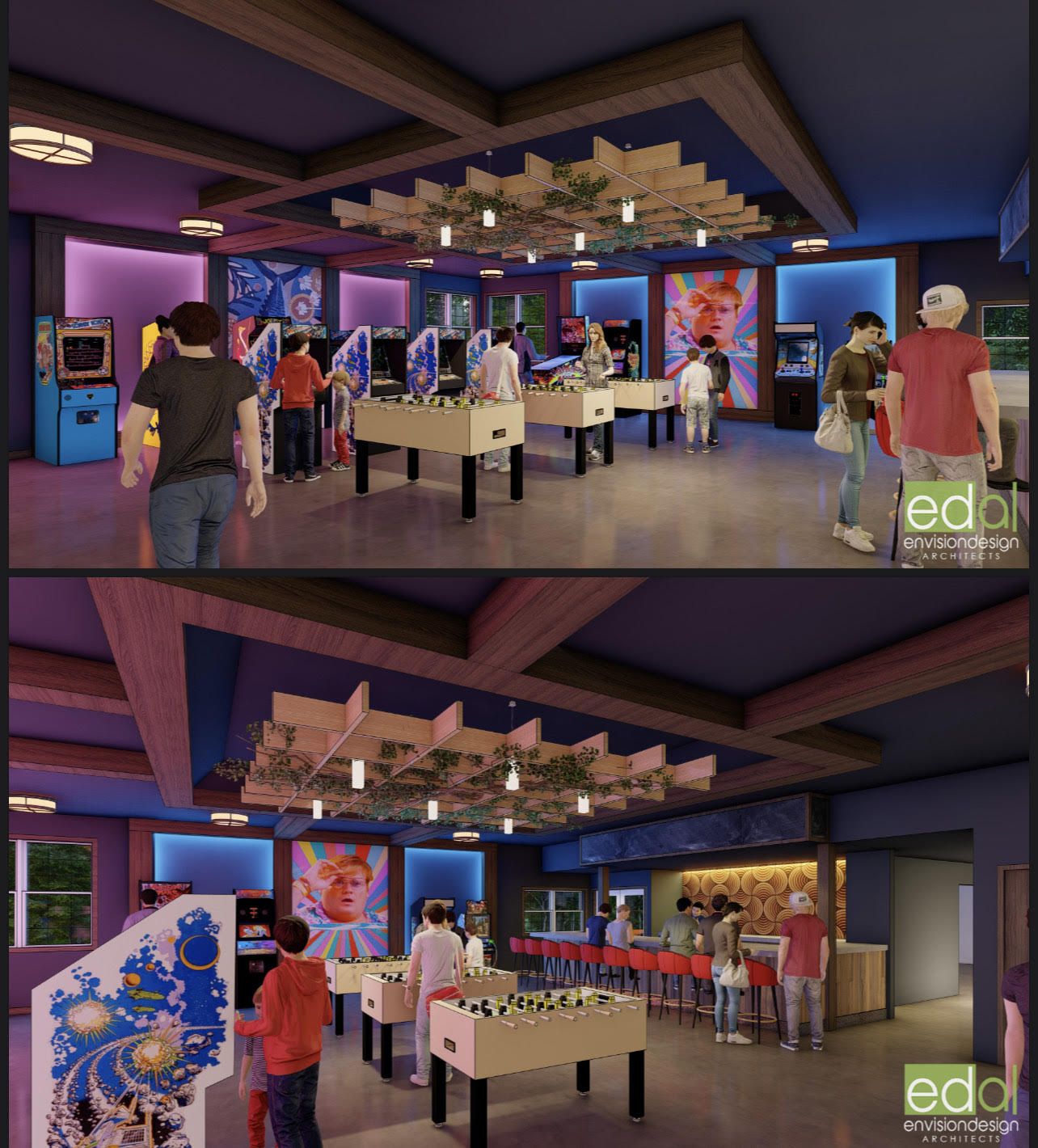 Arcade tournaments, mini golf theme days and a New Year's Day Mini Golf Classic are a few of the special events already planned for Holey Mackerel. Duval says charity fundraisers will also be a part of the programming.
Although he didn't imagine owning a family entertainment center prior to this opportunity, Duval says the project couldn't run more smoothly.
"Not to be too cheesy, but (this venture) really feels like destiny," says Duval.
Last year, Duval attempted to take his kids mini golfing at River Falls and realized it was closed for good.
"I felt like that was a huge loss for the families in our area. So after learning a bit about the city's enthusiasm for the course and what it brought to them, I made a couple phone calls," says Duval. "As if it was meant to be, so many things have fallen exactly in place and about six months later it was mine."
Duval says the response from Greenfield residents has been phenomenal.
"It's actually been wildly overwhelming," says Duval. "I am excited to bring some fun back to the area for the whole family."
Duval says the "Holey Mackerel" name was originally a bar concept he envisioned for the future. However, after investing in the family entertainment center it seemed like the ideal name for a mini golf course.
"It also is such a Wisconsin phrase that it really just stuck," says Duval. "I am just very excited to open and give the people who have been golfing here since the 90s a fun new version of what they came to expect."
Stay tuned to OnMilwaukee for a First Look when Holey Mackerel is completed.

Molly Snyder started writing and publishing her work at the age 10, when her community newspaper printed her poem, "The Unicorn." Since then, she's expanded beyond the subject of mythical creatures and written in many different mediums but, nearest and dearest to her heart, thousands of articles for OnMilwaukee.

Molly is a regular contributor to FOX6 News and numerous radio stations as well as the co-host of "Dandelions: A Podcast For Women." She's received five Milwaukee Press Club Awards, served as the Pfister Narrator and is the Wisconsin State Fair's Celebrity Cream Puff Eating Champion of 2019.