Some of the most festive holiday spirit shines from Milwaukee's northern suburbs. From Shorewood to Cedarburg there's a lot happening before the year's end and whether you celebrate Christmas or Chanukah – or another December holiday – there's seasonal fun to be had for all including plenty of shopping.
Shorewood
Shorewood Winterfest
Saturday, Dec. 3, 3:30-7 p.m.
Oakland Avenue area
Stroll, sip and shop in Shorewood at Winterfest – where you can meet and greet Santa along the way. And every business he stops at, there's free goodies for all. Go here for Santa's scheduled stops. The event also includes a tree and Menorah lighting, cookie decorating with Little Sprouts Play Cafe at Metro Market Shorewood and food / drink specials at many local establishments. Milwaukee County Executive, David Crowley, will join Shorewood at the tree and menorah lighting. For more info go here.
More deals this weekend at Shorwood businesses:
Home Again, 4001 N. Downer Ave., will have 20 percent off fabric on Saturday, Nov. 26.
Oak + Linen, 4405 N. Oakland Ave., is giving away a free box of matches with every candle purchase on Friday. Nov. 25 and Saturday, Nov. 26.
Scout Wine Merchants, 4512 N. Oakland Ave., will celebrate two years in business with free totes, 10 percent off 6-packs of wine, free samples and a raffle on Saturday, Nov. 26.
Blackbear Children's Boutique, 4312 N. Oakland Ave., will have 20 percent off clothing in the store and online on Friday, Nov. 25 and Saturday, Nov. 26.
Goodland Home & Goods, 2565 N. Downer Ave., will give away free samples of Gail Ambrosius Chocolate; $50 gift certificates with purchases of artwork valued above $150; and 20 percent off select puzzles, games and seasonal items.
Olson House, 4326 N. Oakland Ave., will offer 20 percent off ornaments and will donate 10 percent of sales to the Kinship Community Food Center on Friday, Nov. 25; 20 percent off all Nordic goods, vintage and candles up to $249 or 25 percent off bills totaling $250 or more on Saturday, Nov. 26.
Performance Running, 4533 N. Oakland Ave., has BOGO 50 percent on apparel, an extra 10 percent off clearance footwear and apparel and up to 50 percent off Saucony.
Cream City PT's Makers Market
Saturday, Nov. 26, 10 a.m.-2 p.m.
4433 N. Oakland Ave.
This event includes local artists selling their wares, mimosas, snacks and a raffle for the first 10 people to attend. Cream City PT will also offer 10 percent off all of their services that day.
Glendale
Bountiful Black Friday at Bayshore
Fri., Nov. 25, 12-2 p.m.
The Rotunda at Bayshore, 5800 N. Bayshore Dr.
The first 100 guests will receive a surprise holiday goodie bag with coupons from Kilwins, Fresh Fin Poke, Vibez Creative Arts Space, California Pizza Kitchen and more. Plus, free live music from Heinzel Kunsmann and the Caribbean Steel Drum band takes place all afternoon.
Chanukah Festival & Gelt Drop
Sunday, Dec. 18, 4 p.m.
The Yard at Bayshore, 5800 N. Bayshore Dr.
Check out the giant menorah lighting, gelt drop, live DJ, hot drinks and comfort food at this family-friendly, outdoor festival of lights.
Kooky Cooky House
Fridays, Saturdays and Sundays through Friday, Dec. 23, noon-4 p.m.
The Yard at Bayshore, 5800 N. Bayshore Dr.
The Kooky Cooky House is an automated gingerbread cookie factory and Christmas time capsule full of vintage memories and decorations from the 1960s and 1970s. Guests walk through for free and receive vouchers for a free Crumbl Cookie and treat at Kilwins. More here.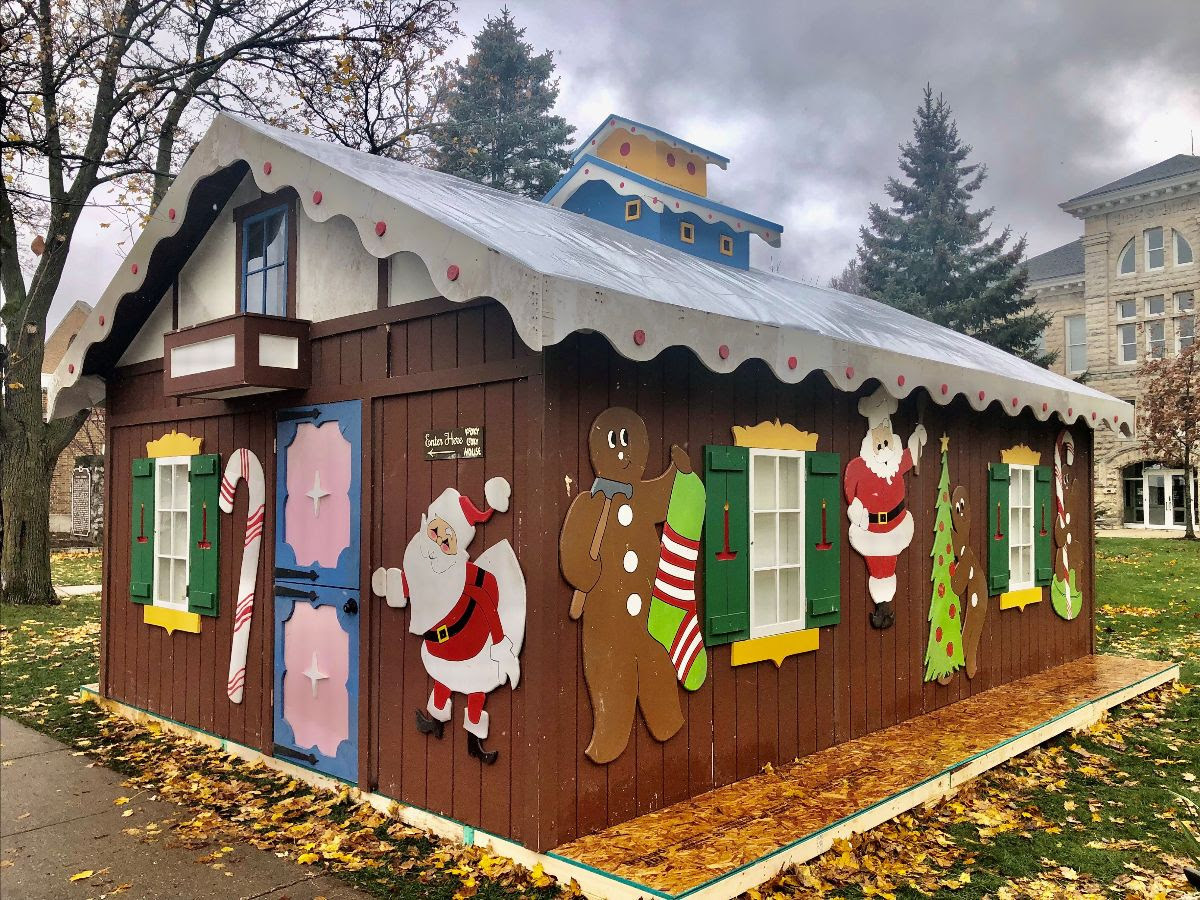 Krampustag at Bavarian Bierhaus
Sunday, Dec. 4, 11 a.m.
700 W. Lexington Ave.
This free, family-friendly event is a traditional European Christmas experience with food and drink specials, traditional dancing, pictures with St. Nicholas and Krampus, and more. Go here for extra info.
Soda with Santa at Sprecher Brewing Co.
Sunday, Nov. 27, Dec. 4 and Dec. 11
701 W. Glendale Ave.
Tours are at 12, 1 and 2 p.m.
Wander through the brewery, sip soda samples (or beer samples for the grown ups) and take a pic with Santa that can be made into a bottle label to give away as gifts or collect as a keepsake. Go here for pricing and to sign up.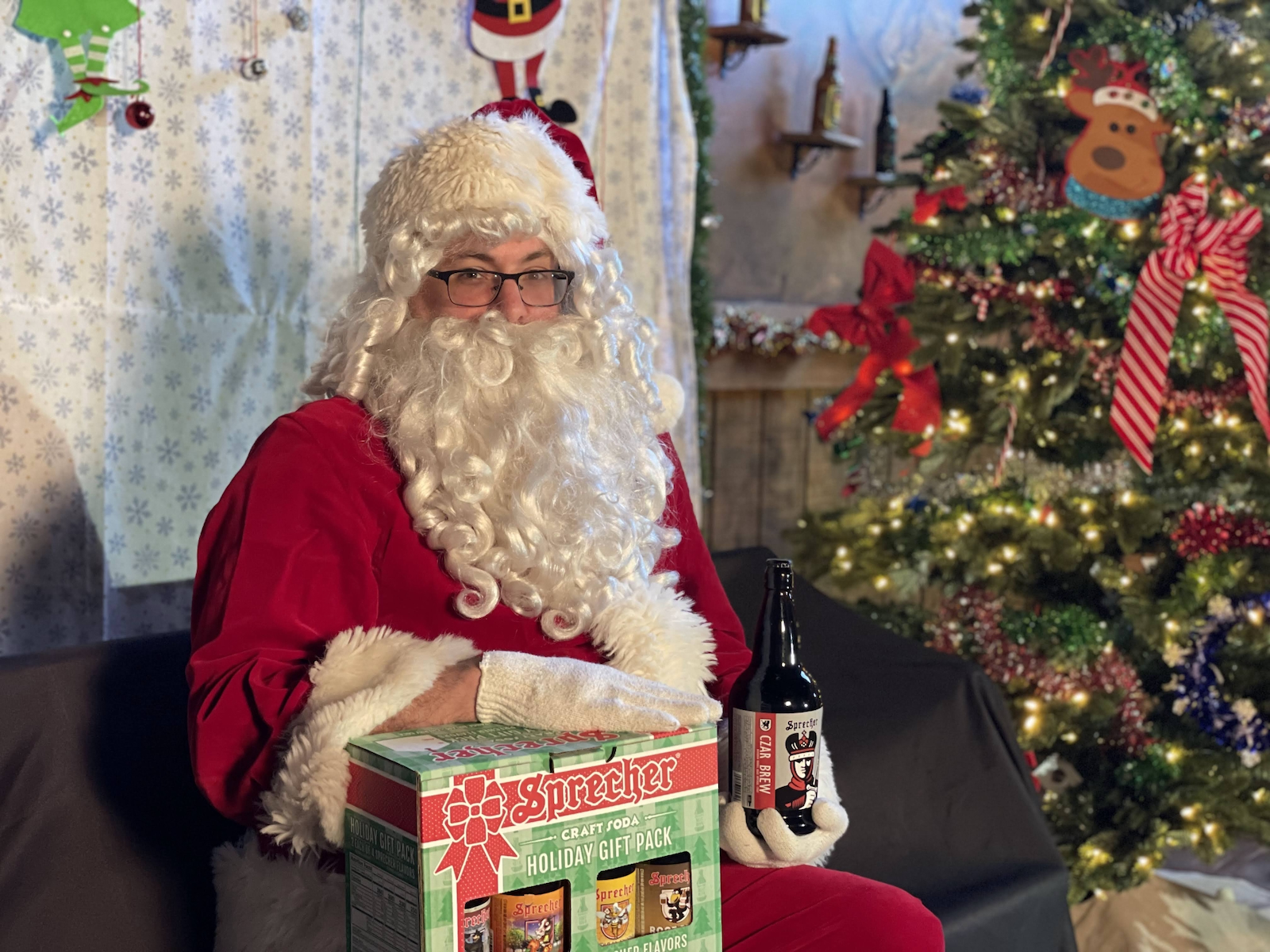 Sprecher Maker's Market
Friday, Dec. 9, 6-9 p.m.
701 W. Glendale Ave.
Enjoy an evening of swilling and shopping. More than 25 vendors will be onsite selling their wares and beer/soda/wine/holiday cocktails and live music will be happening to boot.
Seven hotels a-swimming
Having guests in town for the holidays? Glendale is only five miles north of Downtown Milwaukee and offers seven, pet-friendly hotels with free parking. The suburb also boasts breweries, shops, festivals, events and more. Tap the Possibilities in Glendale right here.
Whitefish Bay
Merchants of Whitefish Bay-Silver Spring Holiday Stroll
Friday, Nov. 25, all day and evening
This is Whitefish Bay's biggest event of the season and includes Black Friday specials at numerous businesses on Silver Spring Drive during the day, and a holiday parade with Santa followed by a tree lighting and caroling with the WBHS choir in the evening. More details here.
Hanukkah Holiday Art Class at the Jewish Community Center
6255 N. Santa Monica Rd.
Wed., Nov. 30, 9:30 a.m.
Enjoy a morning ceramic painting something for yourself or to give as holiday gifts. Find out more here.
Painting With A Twist: "Stealin' Christmas"
155 E. Silver Spring Dr.
Saturday, Dec. 17, 3-4:30 p.m.
Paint, sip, relax and create a Grinch-themed painting. No painting experience is necessary. The business provides all supplies and step-by-step instruction from an artist. More info right here.
Bayside/Mequon/Cedarburg
Illuminated Winter Hike at Schlitz Audubon
1111 E. Brown Deer Rd., Bayside
Thursday, Dec. 15, 4:30-6:30 p.m.
Decorate a paper lantern, stroll across gently lit trails at your own pace and then enjoy a bonfire at this unique event. Schlitz is also hosting nature ornament making and holiday sing-a-longs and star gazing this season. More details here.
Winter Beer Garden at Mount Bayside
133 E. Fairy Chasm Rd., Bayside
Sunday, Dec. 18, 12-4 p.m.
Bring the kids and the sleds and spend quality time outdoors while enjoying beer from 1840 Brewing Company.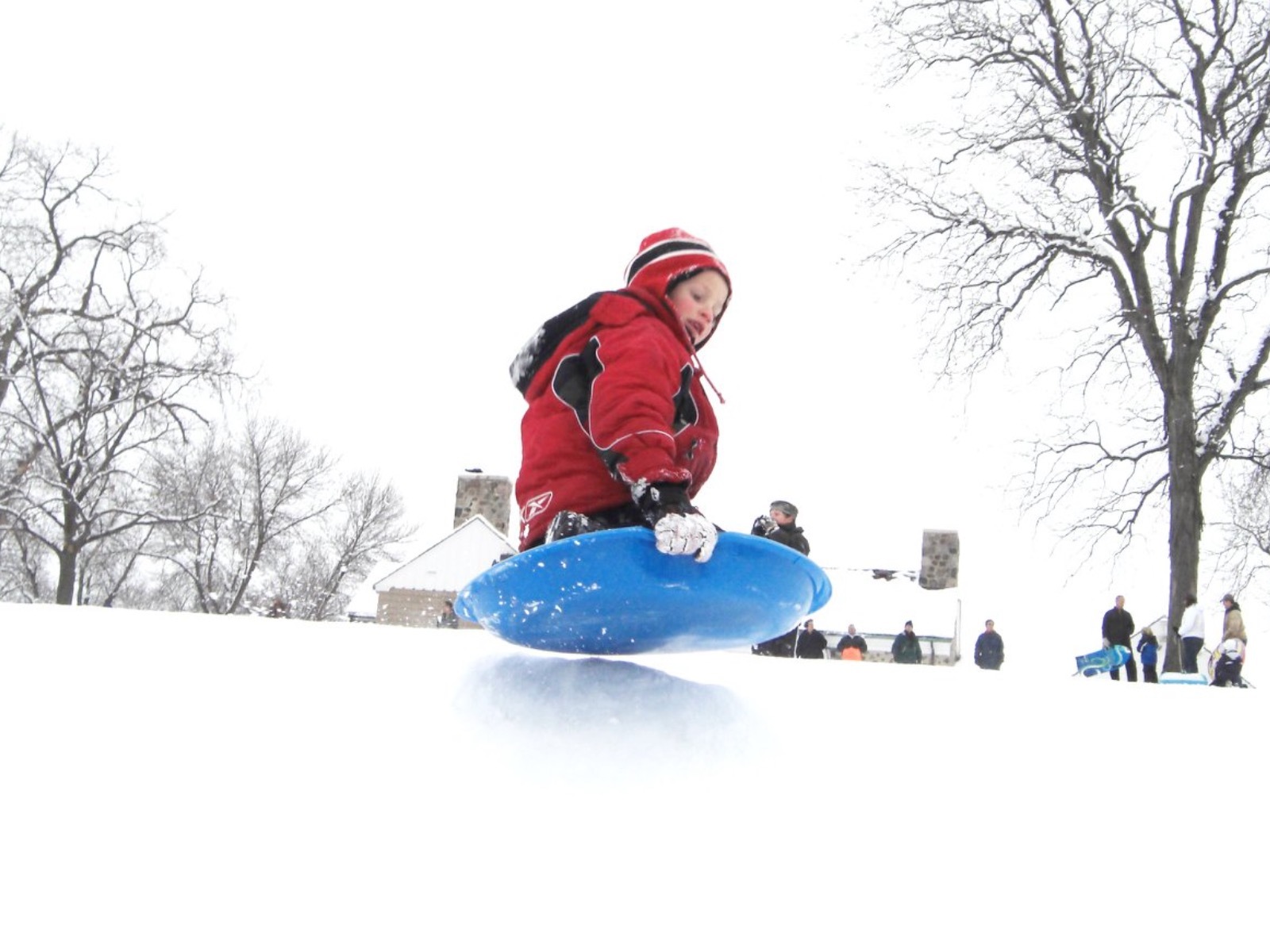 Winter Wonderland of Mequon
In front of City Hall, 11333 N. Cedarburg Rd.
Sunday, Dec. 11, 3:30-6:30 p.m.
See Santa arrive by a horse-drawn wagon and kids can have their picture taken with him or with Judah the Maccabee in front of a giant Menorah. Ornament making, cookie decorating, wagon rides, holiday music and a Gingerbread Bounce House are also on deck. For more info, go here.
Festive Friday Eves at Cedar Creek Winery
N70W6340 Bridge Rd., Cedarburg
The 28th annual celebration takes place Friday evenings through Friday, Dec. 23rd. Every event is slightly different, but all are filled with shopping in a holiday atmosphere, live music, wine sampling and more. Grab all the details here.

Molly Snyder started writing and publishing her work at the age 10, when her community newspaper printed her poem, "The Unicorn." Since then, she's expanded beyond the subject of mythical creatures and written in many different mediums but, nearest and dearest to her heart, thousands of articles for OnMilwaukee.

Molly is a regular contributor to FOX6 News and numerous radio stations as well as the co-host of "Dandelions: A Podcast For Women." She's received five Milwaukee Press Club Awards, served as the Pfister Narrator and is the Wisconsin State Fair's Celebrity Cream Puff Eating Champion of 2019.