Get ready to soak up more bar articles, imbibable stories and cocktailing content, brought to by Miller Lite. For more of our Bar stories click here!
Patti D'Acquisto, the owner of Patti's Power Plant, loves Christmas.
"I'm a giver. I like making people happy. I like to decorate – it's definitely my holiday," says D'Acquisto.
The Bay View tavern, 2800 S. Kinnickinnic Ave., is decked out for the season with primarily vintage adornments, including a massive illuminated Santa head, sparkling tree, red stocking caps cleverly slid over chair backs, strands and strands of colorful lights, and more.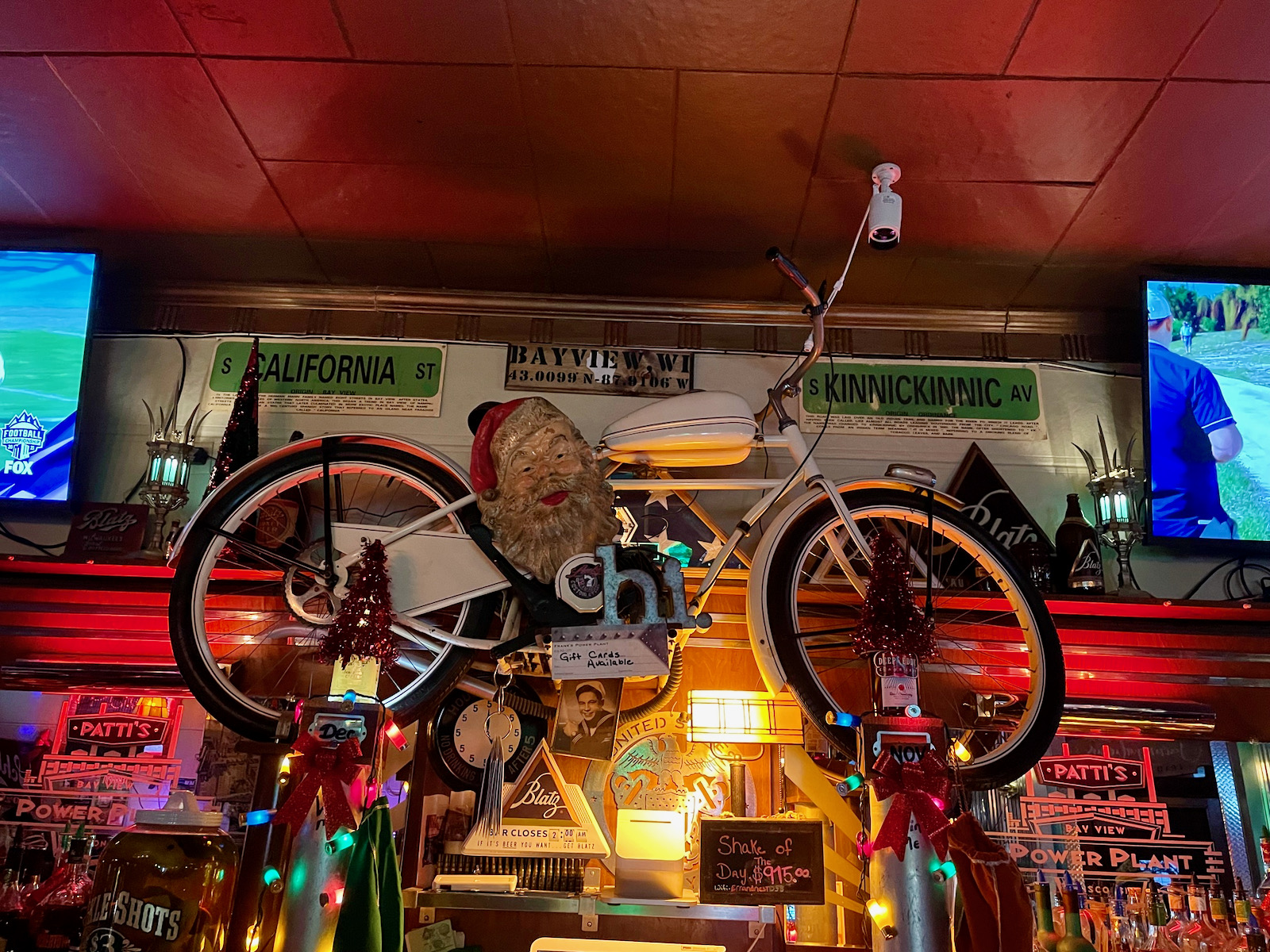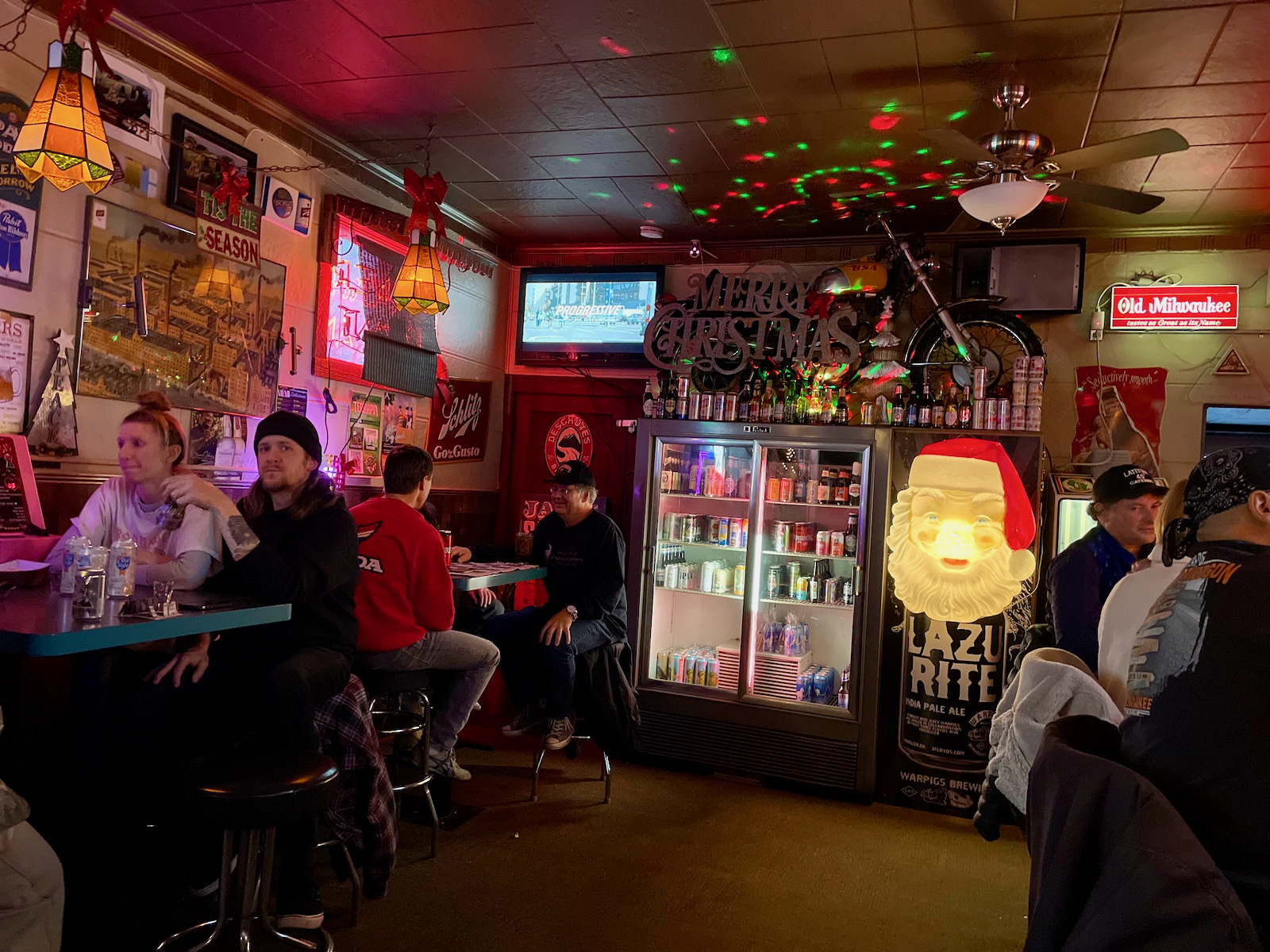 "I like the traditional Christmas, not the blue and white, just the red and green," says D'Acquisto.
Many of the decorations are meaningful to D'Acquisto, particularly the glowing Santa face which was given to her by a customer who passed away last year.
"Rodrigo was a really good customer. He was a firefighter who organized a 'coats for kids' drive every year," says D'Aquisto.
In his honor, D'Acquisto hosted a kids' coat drive at her bar last month and intends to do so annually.
"I will do anything for kids. Probably because I'm a big kid myself," she says.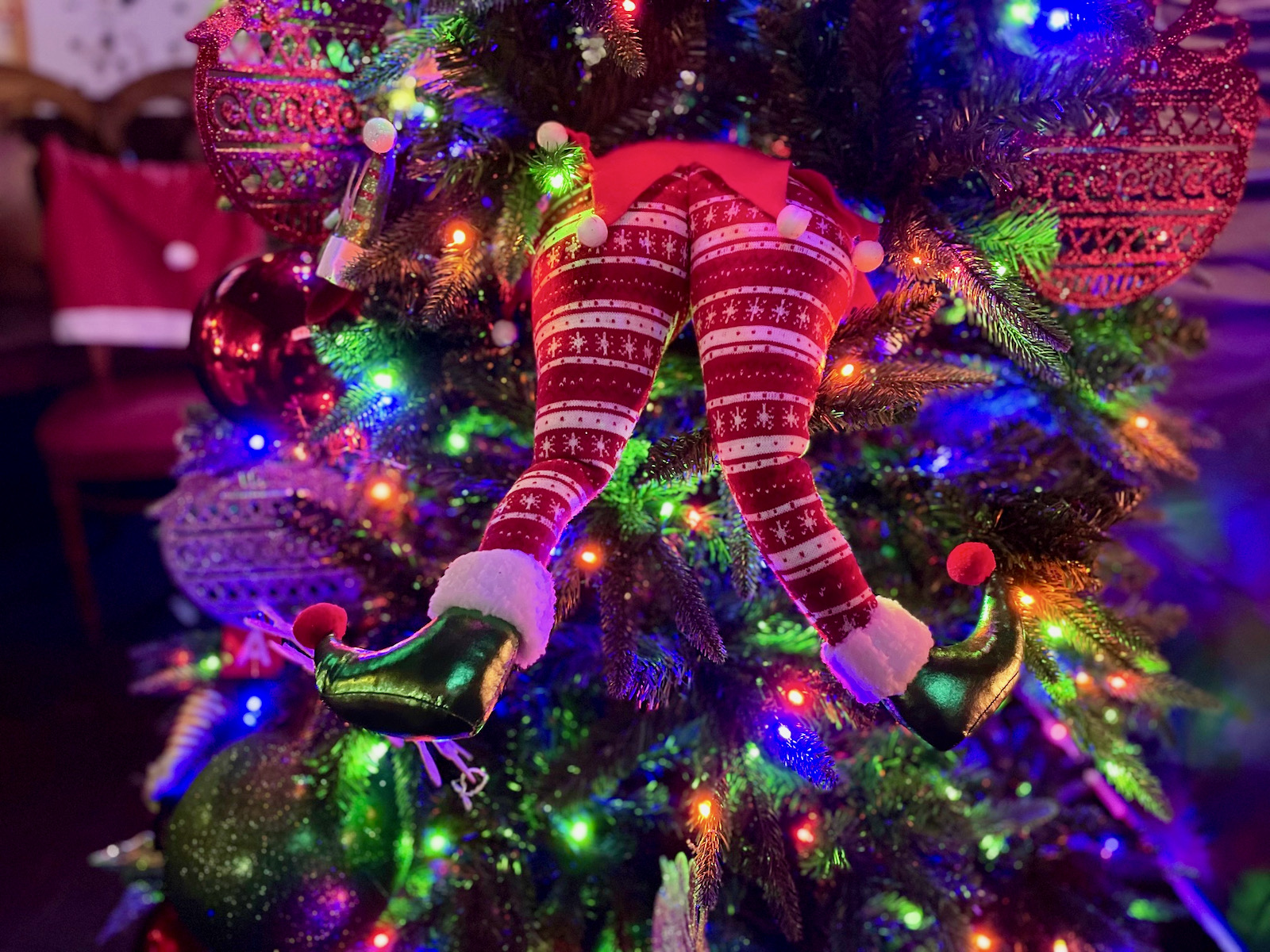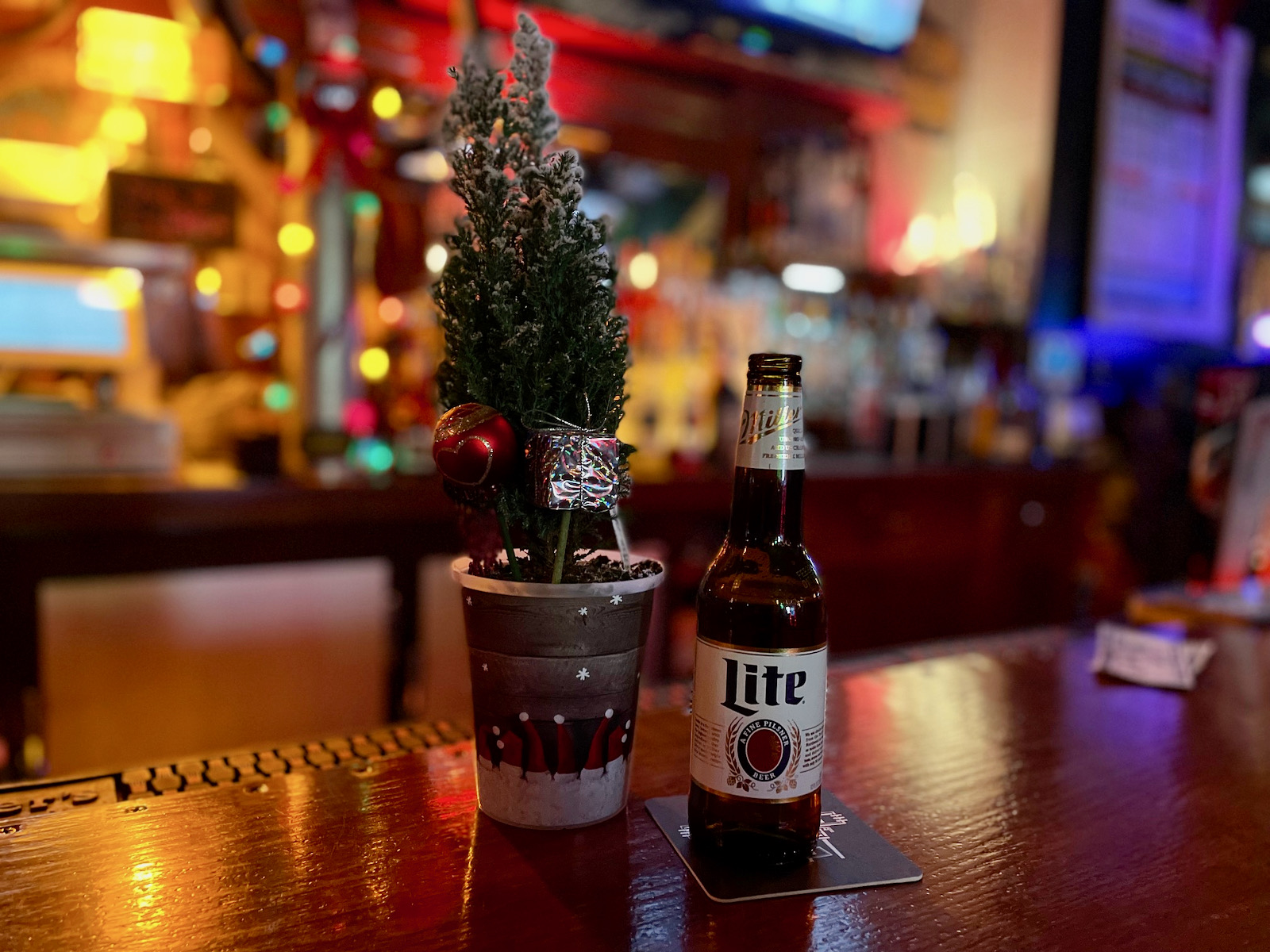 Patti's is a beer-and-shot kind of spot, but bar manager Jill Kotecki crafted numerous seasonal drinks. The Pomegranate Old Fashioned is made with brandy, pomegranate liqueur and Door County cherry bitters and the Candy Martini is a sweet mix of vodka, grenadine, mint liqueur and cranberry juice.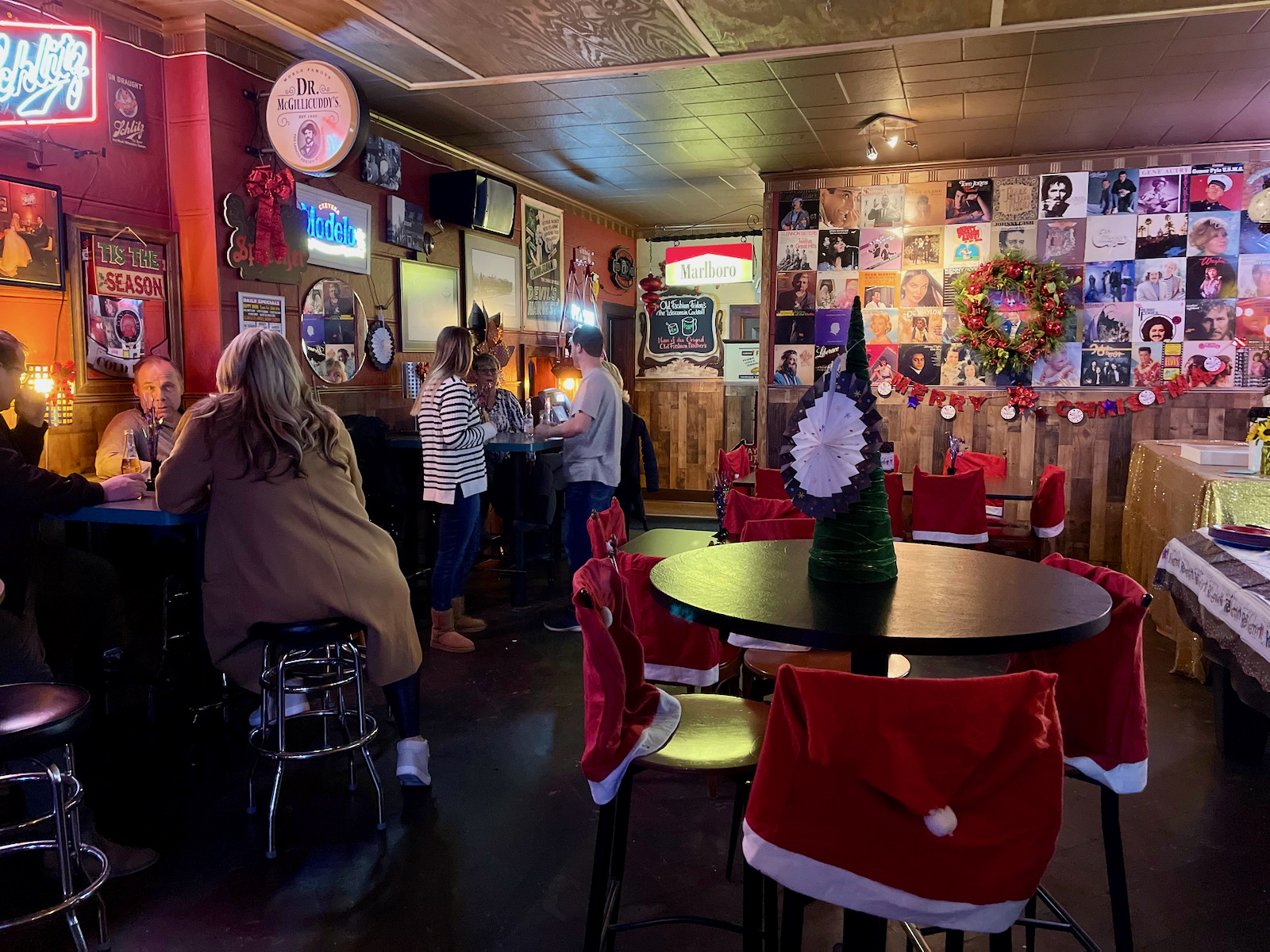 Patti's is also the home of the ice cold Pickle Shot which is tapped from a large glass container filled with vodka, pickle brine and pickles. For many Wisconsinites, pickles are a holiday tradition.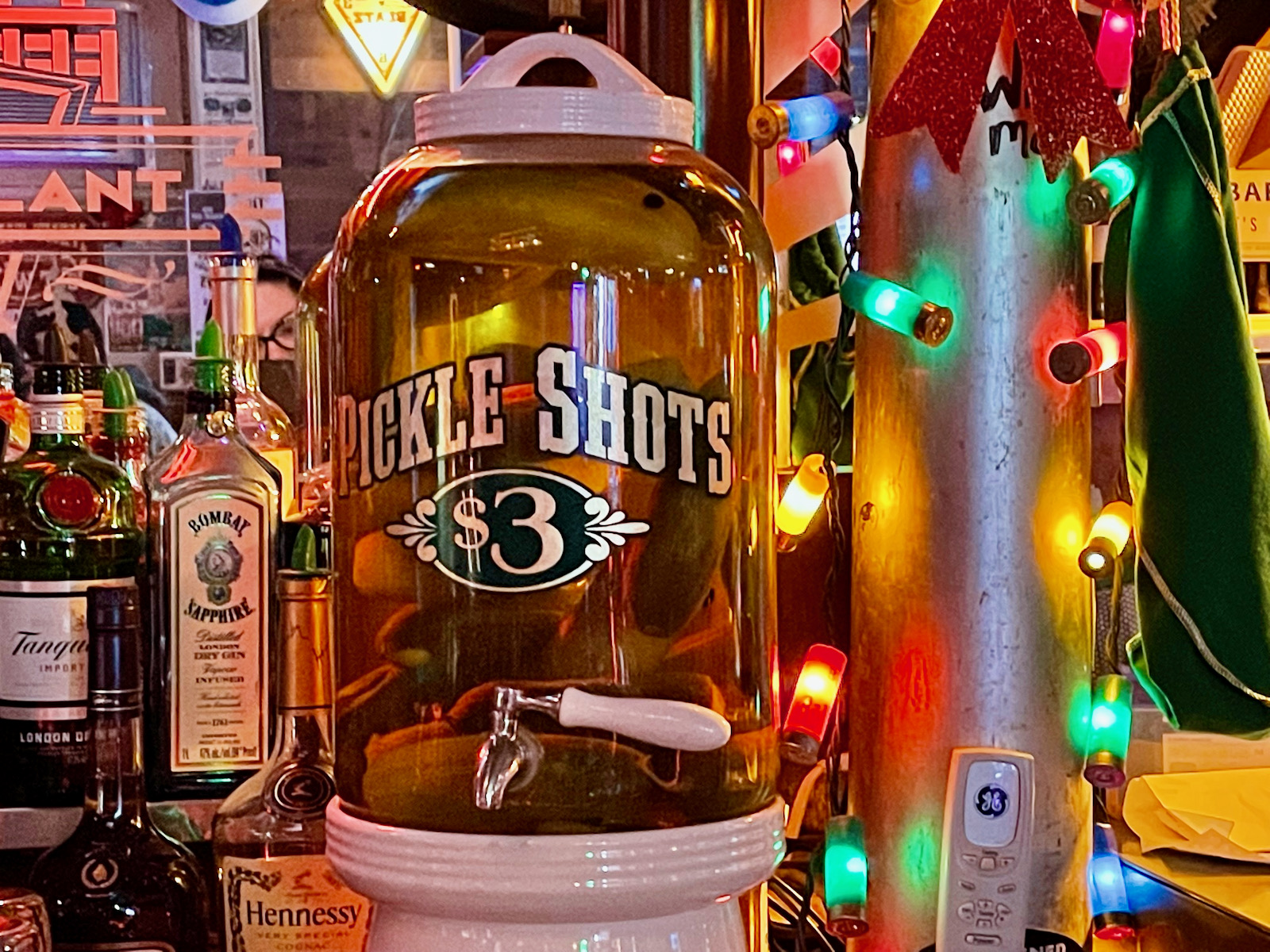 On New Year's Eve, Patti's will ring in the fresh year with a "Tutu Party." Tutu is a play on words as in "two two" or the 22 in 2022. Guests are encouraged to wear tutus to the party, and at midnight $100 will be awarded to the person wearing the best tutu.
Numbers have always been meaningful for D'Aquisto, particularly the number three.
"Everyone who knows me knows three is my favorite number. I've had a lot of threes in my life: my birthday falls on the third, my dad died on the third," says D'Acquisto.
The number three even inspired the name of her bar. D'Acquisto purchased the tavern, which was named Frank's Power Plant, almost three years ago from Frank Wickert.
"I'm not a fan of naming things after myself, but I knew I had to name it 'Patti's Power Plant' because of the three Ps," she says. "We call it the PPP."
D'Aqcuisto co-owned the now-defunct Maiden Voyage on Van Buren and Brady Street and she has owned a hair salon for 32 years.
"That's how I met Frank. I cut his hair," says D'Acquisto. "Frank said 'I think I'm going to sell my bar' and I said 'I think I'm going to buy it.' It's been a fun ride."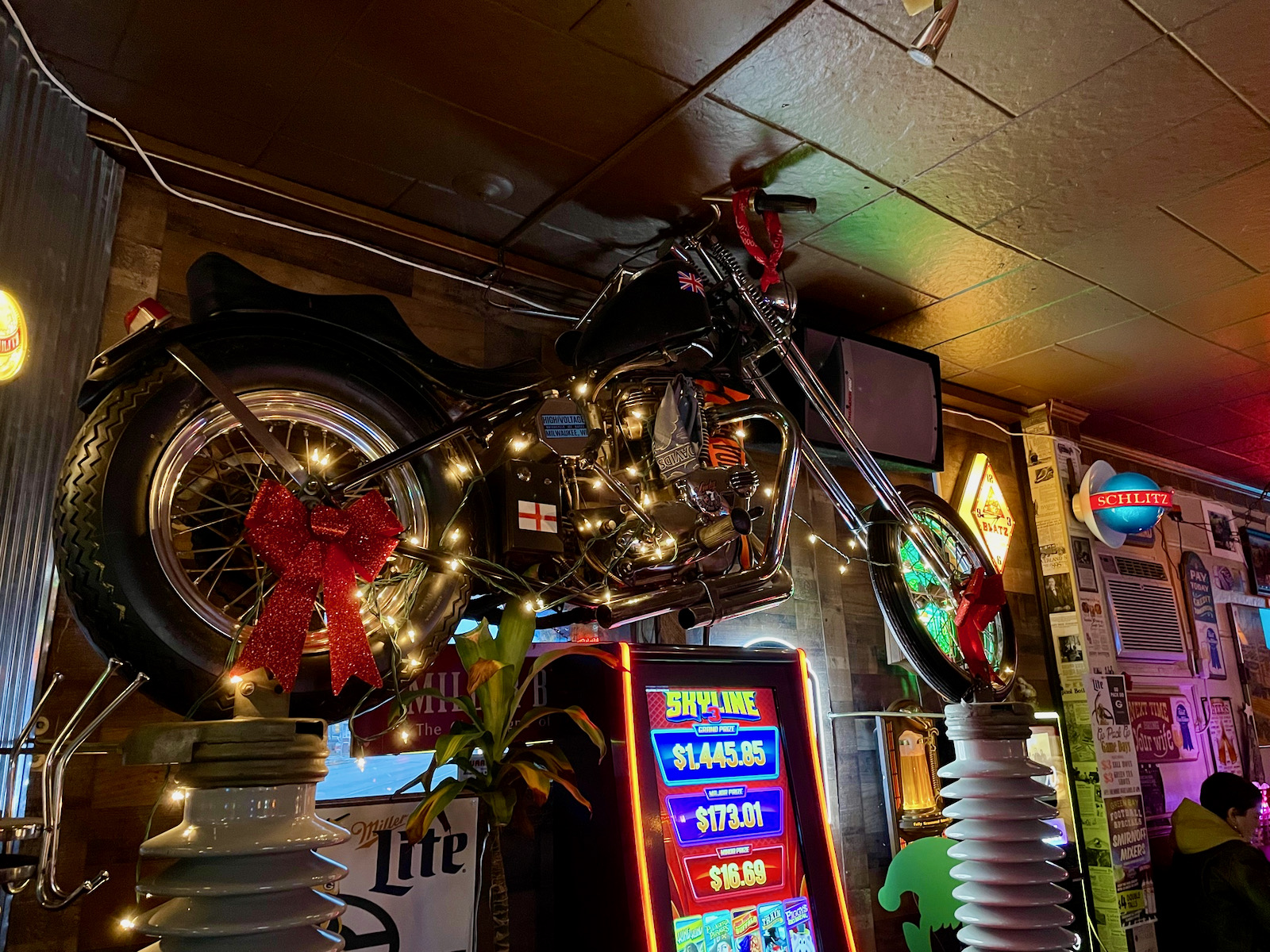 Patti's Power Plant is closed Christmas Eve but will open on Christmas Day at 3 p.m. for the Packers game.

Molly Snyder started writing and publishing her work at the age 10, when her community newspaper printed her poem, "The Unicorn." Since then, she's expanded beyond the subject of mythical creatures and written in many different mediums but, nearest and dearest to her heart, thousands of articles for OnMilwaukee.

Molly is a regular contributor to FOX6 News and numerous radio stations as well as the co-host of "Dandelions: A Podcast For Women." She's received five Milwaukee Press Club Awards, served as the Pfister Narrator and is the Wisconsin State Fair's Celebrity Cream Puff Eating Champion of 2019.