Get ready to soak up more bar articles, imbibable stories and cocktailing content, brought to by Miller Lite. For more of our Bar stories click here!
The holidays may be over, but the season for celebrating is still going strong at The 024 – and not just because some festively glittering New Year's décor can still be found on its tables and over the bar. This weekend, the Grafton craft beer hotspot – found at 1300 14th Ave. – will celebrate its five-year anniversary with two small (and sold-out) gatherings for friends and regulars who feel more like family, who've all played their part in brewing some wonderful new history in an old historic building.
"I've really enjoyed the journey," said Paul Alexander, who co-owns and bartends at The 024 with his wife, Liz. "It was a step outside of my comfort zone, but it was a good thing for me to do. I was ready to do this."
"We've gotten to meet some great people. I can't believe it's already been five years," Liz added.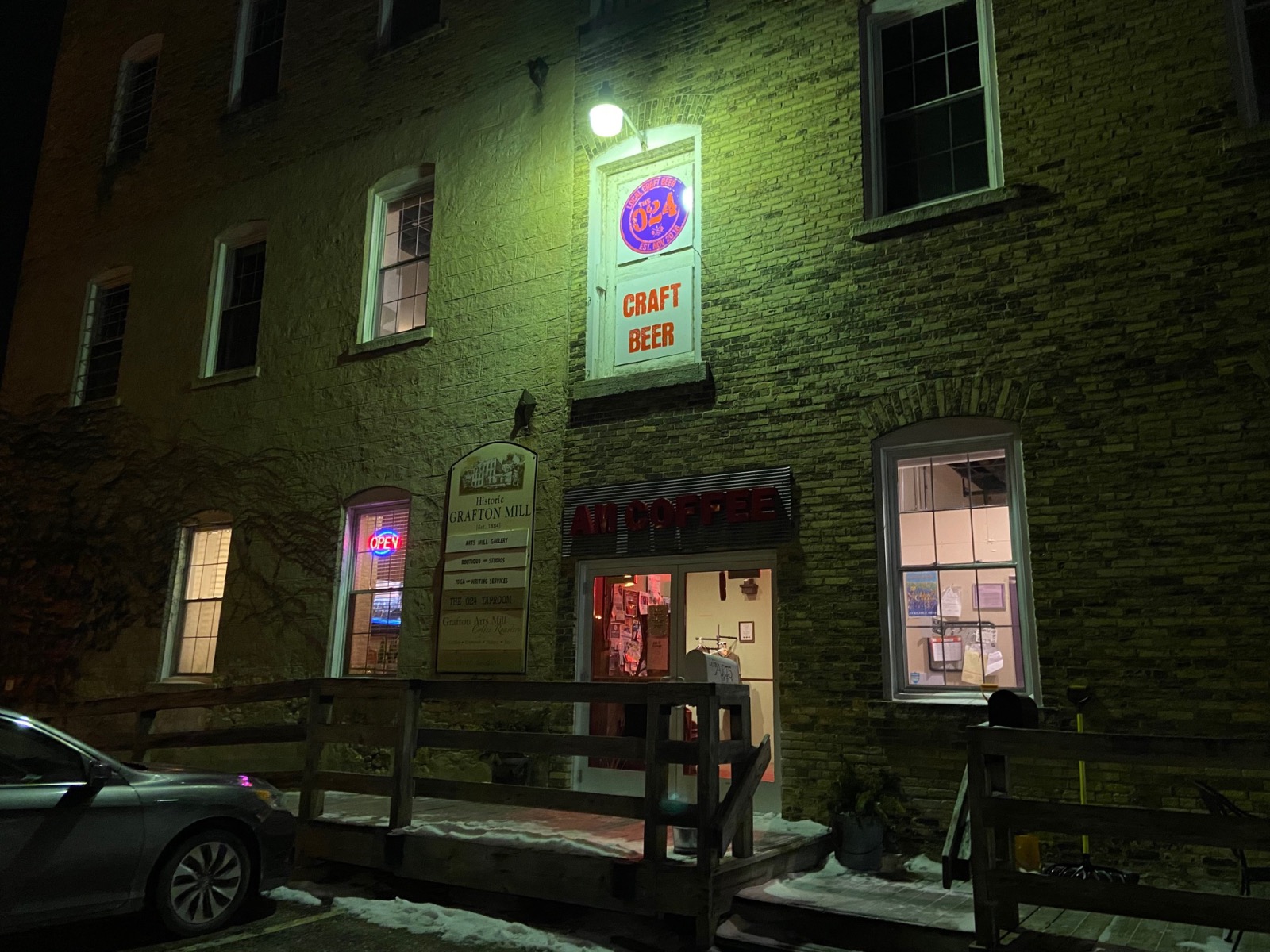 Beer was a part of both Paul and Liz's lives well before they opened the doors on The 024. In fact, it's how the two came to be one, first meeting back in the '80s at a craft beer bar in Madison – a Wisconsin love story if you've ever heard one. Beer would remain a supporting character in the Alexanders' lives as, 15 years ago, while "staring down the barrel of putting two kids through college," Paul took on some bonus gigs helping his friend with beer festivals and events. That friend just so happened to be the first president of Potosi Brewery, so aiding with beer fests and functions turned into a part-time sales job for Paul with the Wisconsin-based craft brewer – one that brought him to a key realization.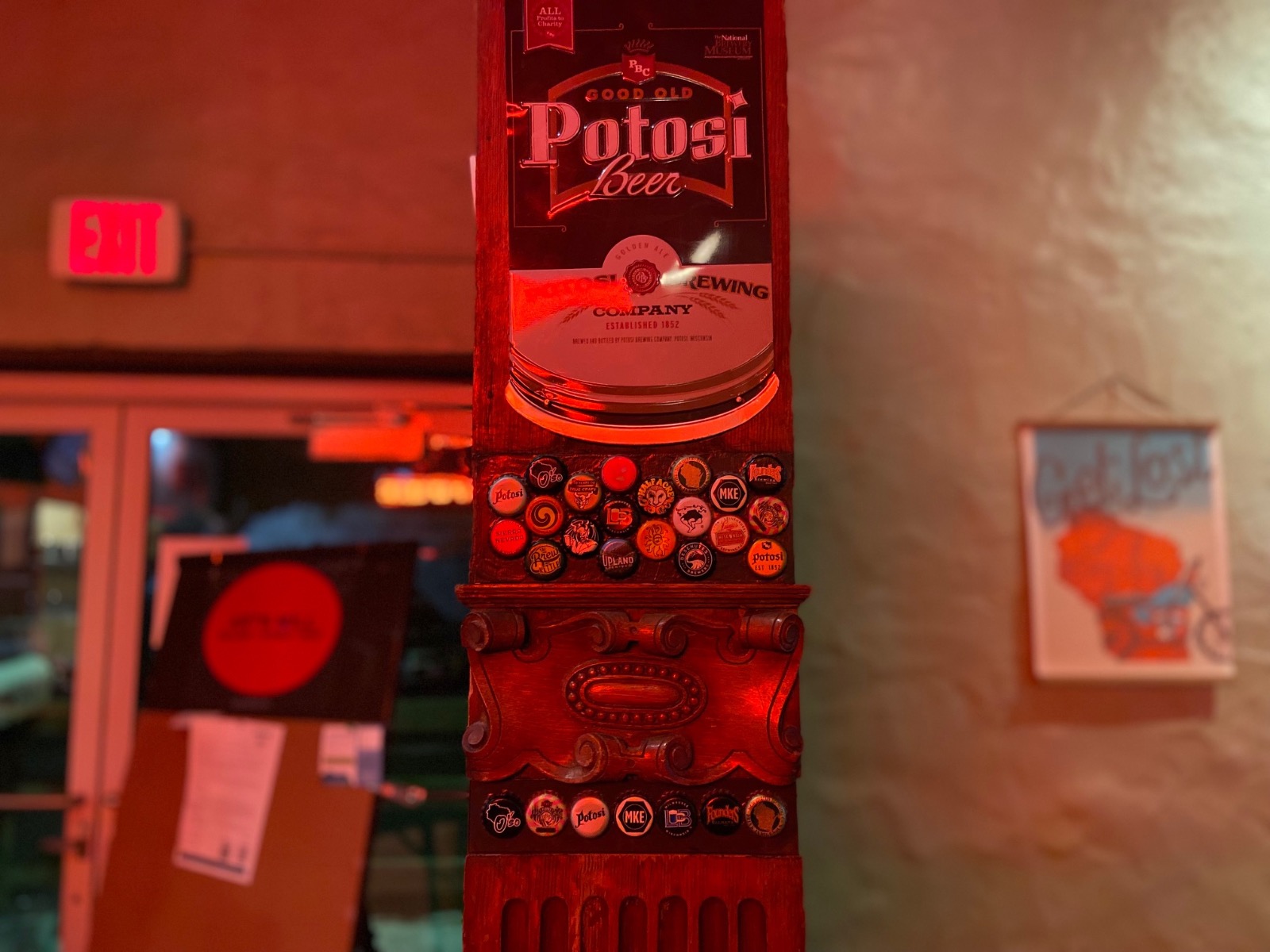 "I was doing that job and looking around Grafton, and I thought: This place needs a craft beer bar," Paul said.
So the Alexanders went to work fixing that. After two potential locations fell through, The 024 Taproom (named as a nod to the Grafton zip code, 53024) found its home, planting its roots in the common area of the Grafton Arts Mill.
The building comes with a lot of history, originally a town grist mill first built back in 1887. It also comes with a lot of neighbors: a yoga studio along with an events space and 14 artists in residence upstairs, a knitting store downstairs and a coffee shop next door that actually shares the main area with the taproom, overlapping for an hour as one closes and the other opens.
"It's nice; it's very bohemian here," Paul noted.
A shared space that holds maybe a few dozen, The 024 is a humble taproom that's very much a room (though on warmer days there is a riverside patio that can seat an extra 20 beer lovers). But the snug space and intimate neighborly vibe are features, not bugs, combining with the décor – tans and reds with lovely wooden tables – to create a cozy and homey atmosphere that feels warm and welcoming even on just your first visit. Plus, the unassuming space makes The 024 feel like a true hidden gem, the kind of place where there's a bonus thrill because you sense you're in on a cool secret.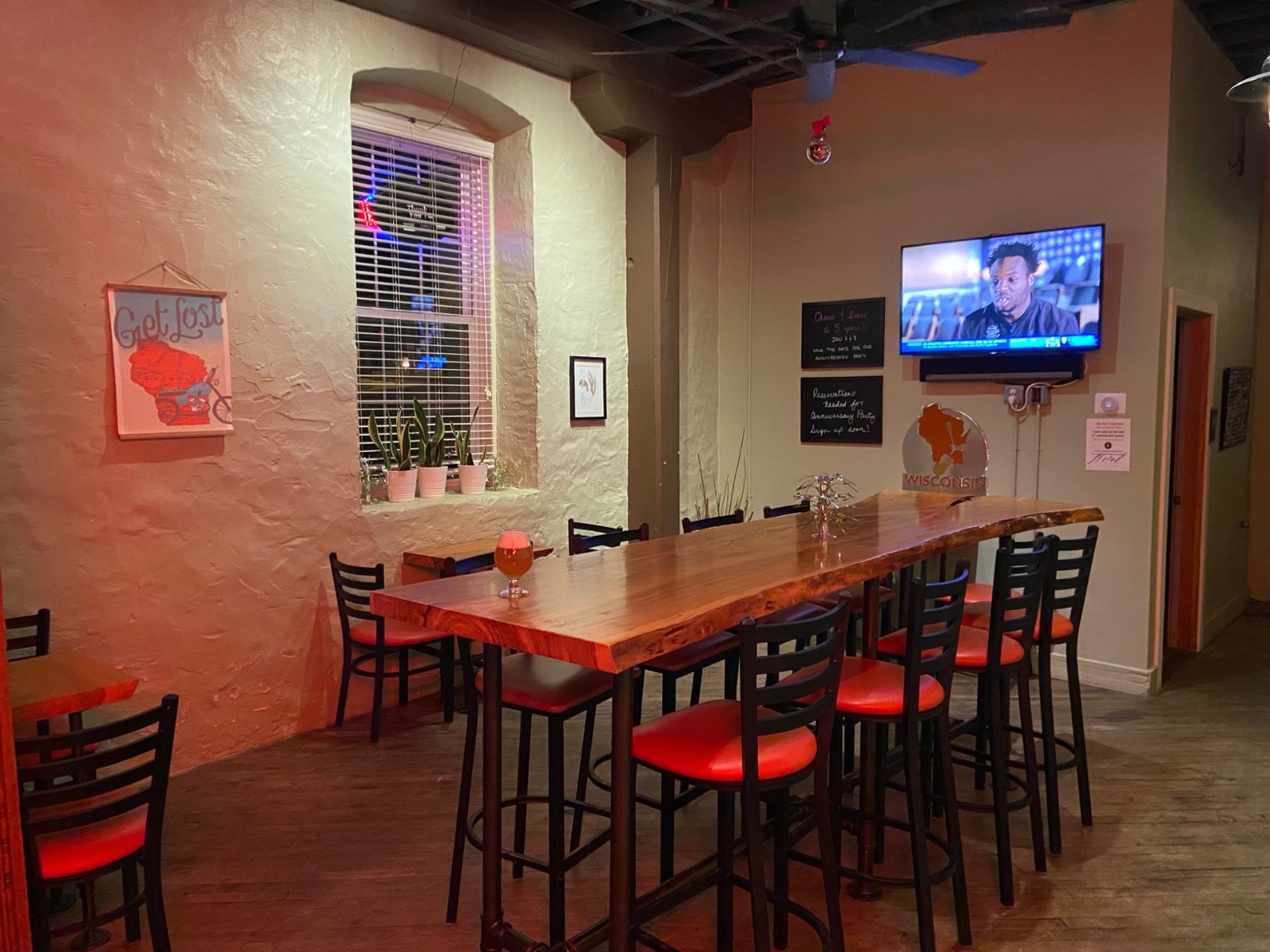 Most importantly, though, the taproom is neither unassuming nor low-key where it matters most: the beer list. In addition to more than 30 beers in the cooler – along with wine and mixed drinks for those not as high on hops – the Alexanders have a dozen taps that rotate regularly with a wide variety of craft brews for all palates. (And in case that's not enough hops for you, Liz also makes delicious "hop corn" – made with hop-infused salt – for snacking on Thursday nights.)
"I just try … to have a balanced tap list," Paul explained. "It's not about if I can have seven barrel-aged stouts on. I always have an easy-drinker on. I always have a Belgian on. I always have three IPAs on, that are all different. I just try to bring different stuff in that I would enjoy and that my crowd would enjoy. I try to stay unique. I kind of consider us a beer boutique."
Best of all, The 024 has the beer boutique beer selection without the beer boutique pretensions.
The craft beer scene has earned a reputation for snobbishness, of not giving you the time of day if you didn't note the juniper berries in the barrel-aged Black Friday septuple milkshake IPA – and god forbid if you ever drink a macro or lager, simpleton. You'll find none of that at The 024. Sure, Paul, Liz and the taproom's regulars know their stuff – but they talk about beer like fans who want to share their passion, not hold it over others' heads. It's enthusiasm, not self-importance, that drives the hop talk at The 024. Within an hour of my first visit, the bartenders were cracking open new cans of intriguing new brews and pouring out generous samples for all to try while everyone else around the counter eagerly swapped notes on favorite breweries (as well as photos of their pets – a hot topic at The 024 since it is dog-friendly). The experience was exactly what fandom should be.
"I've met so many awesome people through The 024 and through craft beer," said regular Doug Atkinson. "You may see someone who's an executive VP and you can see someone who's just a landscaper, but we all rally around and have great conversation – and I guess the nucleus is this location and the love of craft beer."
"I just want it to be chill, and I want you to be able to come and enjoy yourself here and not worry about stuff like that," Paul added. "There's enough stress in the world right now."
It's that charming familial spirit – even more so that the cozy quarters and warm setting – that makes The 024 feel so homey.
"I love that I've had women come in here before and say it's a place where they feel like they can come by themselves," Liz said. "They don't feel intimidated or threatened. They can just come – because women like good beer too."
The taproom used to host regular bottle share events for people to share their favorite discoveries with others. Unfortunately, due to COVID cautions, those events have been shelved; but The 024 does still intend to host a special Valentine's Day dinner in the coffee shop next door. For St. Patrick's Day, Paul – a cancer survivor – will host a head-shaving event with all the proceeds going toward St. Baldrick's Foundation and its work toward finding cures for childhood cancers. Then, every year, the bar shuts down the nearby bridge for Beer on the Bridge, a festival bringing almost 40 breweries and 100 brews over the Milwaukee River. Liz also bakes up dog biscuits – made with peanut butter, eggs, flour and, of course, spent grain from local home-brewers – with the money raised donated to causes around the city.
So while it may be a small place, The 024 has a big heart – one it's shared with its community, near and far, for five years. And counting.
As much as it is a gigantic cliché to say that one has always had a passion for film, Matt Mueller has always had a passion for film. Whether it was bringing in the latest movie reviews for his first grade show-and-tell or writing film reviews for the St. Norbert College Times as a high school student, Matt is way too obsessed with movies for his own good.
When he's not writing about the latest blockbuster or talking much too glowingly about "Piranha 3D," Matt can probably be found watching literally any sport (minus cricket) or working at - get this - a local movie theater. Or watching a movie. Yeah, he's probably watching a movie.