Get ready to soak up more bar articles, imbibable stories and cocktailing content, brought to by Miller Lite. For more of our Bar stories click here!
December is a festive time of year for just about anywhere with halls to deck – and The Social Haus is no different. Wreaths don several of the Menomonee Falls bar's windows, glowing strings of lights coil around walls and railings, and a decorated Christmas tree sits cheerfully in the middle of the space. The bar manager, who goes by Rik Rik, even regularly dresses up as Santa Claus for the holiday.
"It gets people into the Christmas spirit, and over this past year and a half, anything that can make anyone smile or forget whatever else is going on in the world, I'm all for it," said co-owner Dan Della, who gives his wife Alison the credit for the bar's friendly and festive feel – one that continually transforms in honor of most of the major holidays throughout the year.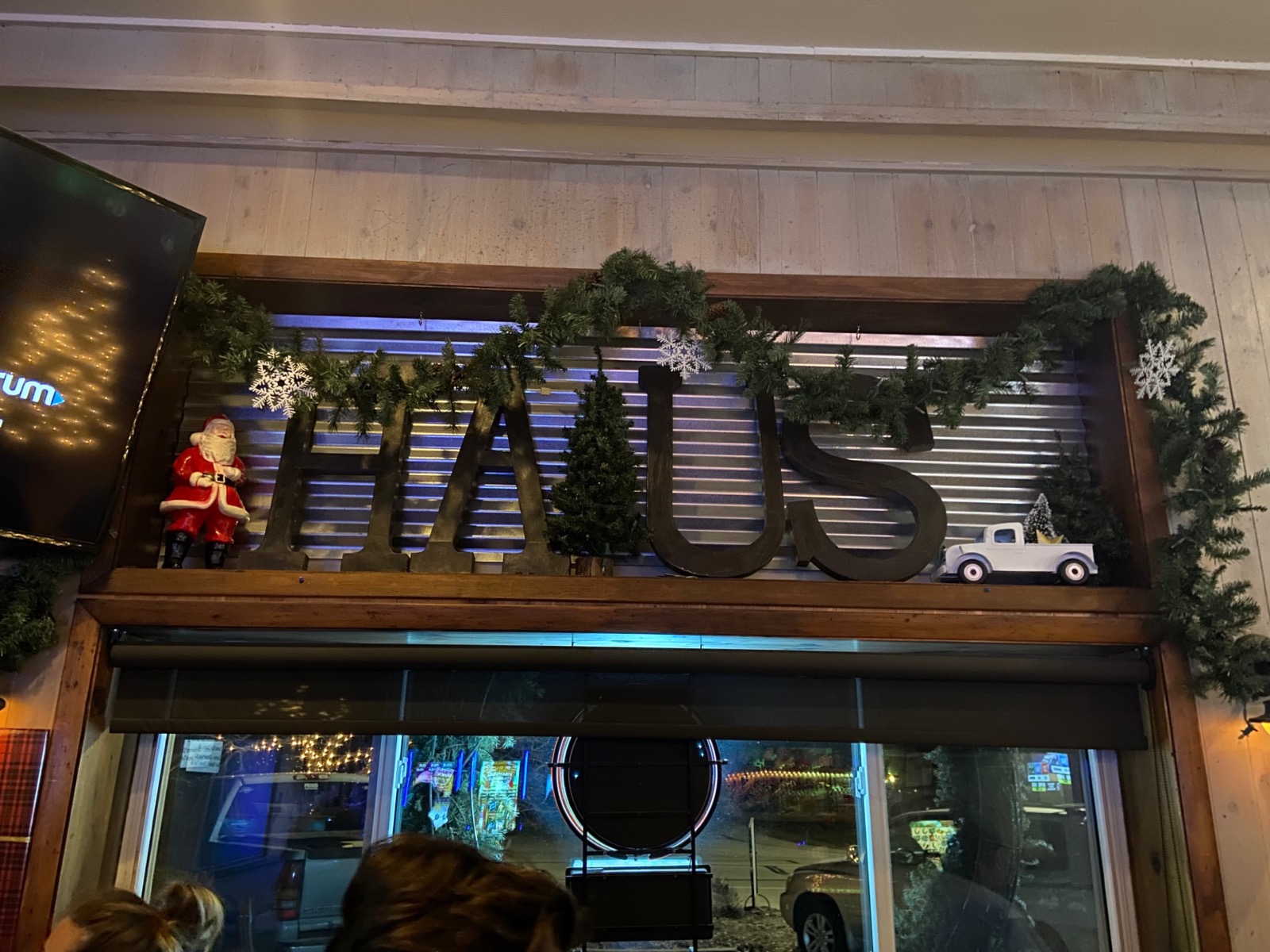 It isn't just the holidays, however, that make December the most wonderful time of the year at The Social Haus, found at N48W18474 W. Lisbon Rd. The month also rings in the tavern's anniversary, this year celebrating six years making things in the neighborhood warm and cozy, merry and bright, no matter if it's Christmas or July.
Well before The Social Haus, Della was already a familiar face in the Milwaukee-area bar scene, working for more than two decades across several bars including Flannery's, The Eastsider, McGillycuddy's and more. Eventually, though, the time was right for the Dellas to open a place of their own – and so, in December of 2015, The Social Haus opened its doors.
"Ever since the beginning, (the community) supported me," Della recalled. "It was a biker bar, a rundown dive bar, before, and my wife and I came in and cleaned it up. You kind of make it what the neighbors want, so we made a good fish fry, good burgers, good food and a great atmosphere. And it's paid off."
Indeed, six years later, The Social Haus cemented its place as a welcoming community hub thanks to its tasty menu of polished but unpretentious bar food – for instance, the cheese curd burger, which Lori tried and approved of for a past Burger Trail column – as well as its impressive tap beer list, which rotates out new brews around every two days.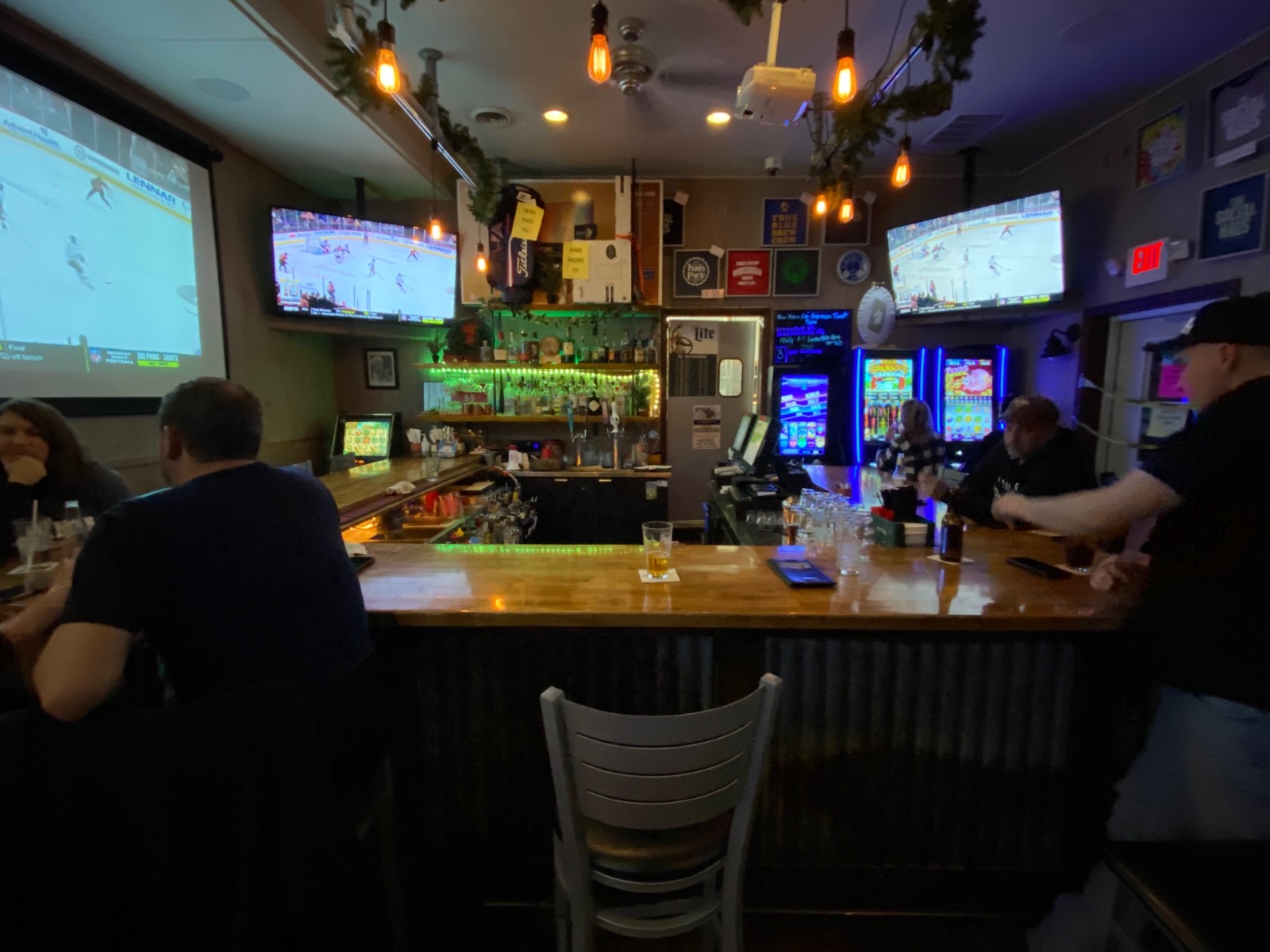 Much of the credit, however, goes to the vibe of the bar itself, unassuming but warm and inviting – even without the Christmas décor. It's the kind of place where you can have a conversation about the latest sci-fi blockbusters while overhearing gentle talk about the latest town hall meeting to your left, debate about the football game on TV to your right and behind you maybe some soccer parents waiting out their kids' practice with a beer or two. The Social Haus lives up to its name, crackling with interaction, where you can chat with people who feel like your neighbor – and might just unexpectedly turn out to be your ACTUAL neighbor.
"When we first opened up, I had a couple of people sitting at the bar, just talking with them," Della recalled. "Then they started talking to each other, and it came up between them: Are you from the area? The lady's like, 'Yeah, we live at Imperial Estates' – the neighborhood right in front of us. And the other couple's like, 'So do we!' We kept talking and eventually found out they were neighbors who lived two doors apart. They'd lived there for years, but they'd just found that out. I don't how far it went, if they still talk, but at least they know each other know. It's just a great gathering place."
"Everything's going huge and big, but there are some people who just like a nice corner neighborhood bar," Rik noted.
The Social Haus is in the midst of getting a little bigger itself, with work currently underway on expanding its former outdoor patio, revamping the space with an all-seasons bar area complete with garage doors, a fireplace, extra TVs, more than double the current number of beer taps and more.
"With the expansion, we'll be able to do everything that we've wanted to do in the past," Della said. "It also gives us the opportunity to spread people out more for social distancing."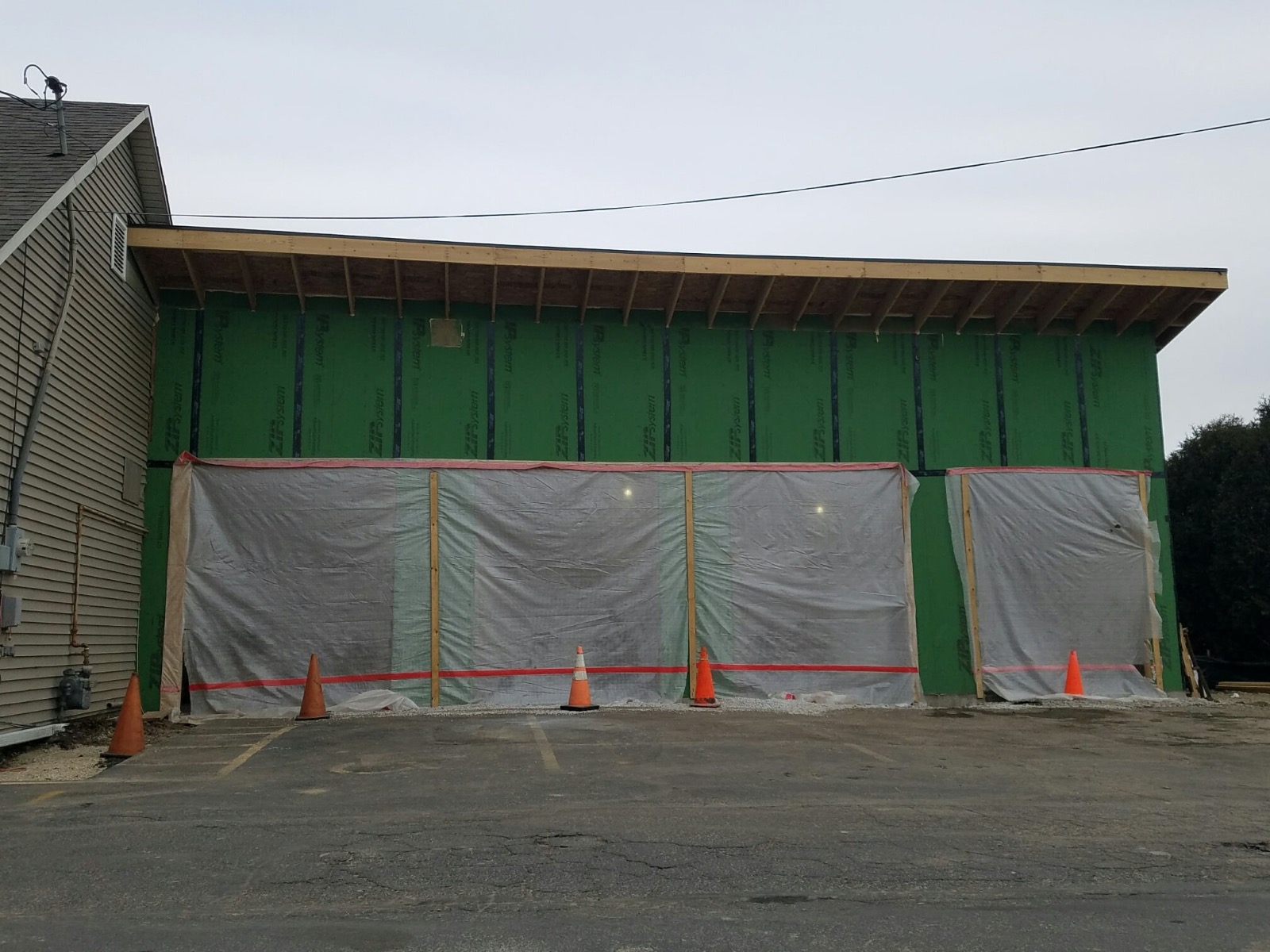 Change may be coming to The Social Haus, but not to what regulars and newcomers love about it. Instead, just expect more of exactly that: more room, more Premier League mornings (which the bar already currently does, just perhaps not as wild as some of the city's more notable soccer locales), more festive decorations and more festivities like Christmas parties and New Year's celebrations – which the bar currently has planned for the upcoming weekend, albeit on a different clock than most. As a tribute to its German heritage – referenced in the tavern's name with the spelling of "Haus" – The Social Haus rings in the new year early at 5 p.m., which is when midnight strikes in Germany.
"You know, I'm getting old. All my friends are getting old. We don't want to be out until midnight," Della laughed, "so if you can still celebrate and get home by 8 p.m. and get in bed before the crazies get out there, that seems like a win-win."
But most of all, the addition means more friends from near and far, celebrating the holidays or just another day at The Social Haus.
"The formula's not the same for every bar," Della said. "Otherwise, they'd all do well, and they'd all do the same thing. It's really about the staff – and it's a neighborhood bar, so you have to treat everyone like your neighbor."
As much as it is a gigantic cliché to say that one has always had a passion for film, Matt Mueller has always had a passion for film. Whether it was bringing in the latest movie reviews for his first grade show-and-tell or writing film reviews for the St. Norbert College Times as a high school student, Matt is way too obsessed with movies for his own good.
When he's not writing about the latest blockbuster or talking much too glowingly about "Piranha 3D," Matt can probably be found watching literally any sport (minus cricket) or working at - get this - a local movie theater. Or watching a movie. Yeah, he's probably watching a movie.