It was about 11am on a Friday, roughly a month after the COVID pandemic started when I unexpectedly ran into my old college classmate, Brandon Minga (Milwaukee Institute of Art and Design Class of 2004, whaddup!). He had recently started a creative collective with co-founder Tim Priebe, called House of RAD, which stands for Resident Artist Doer, and moved into an industrial space within the Riverworks Business Improvement District near Fratney and Keefe. This is an area that has been quickly transforming into a hub for artisans and craftspeople.
Minga told me to stop by later in the day for a tour of the place, and to catch up on what he's been up to, which I happily obliged, but by the time I got to his space some three hours later, everything had changed.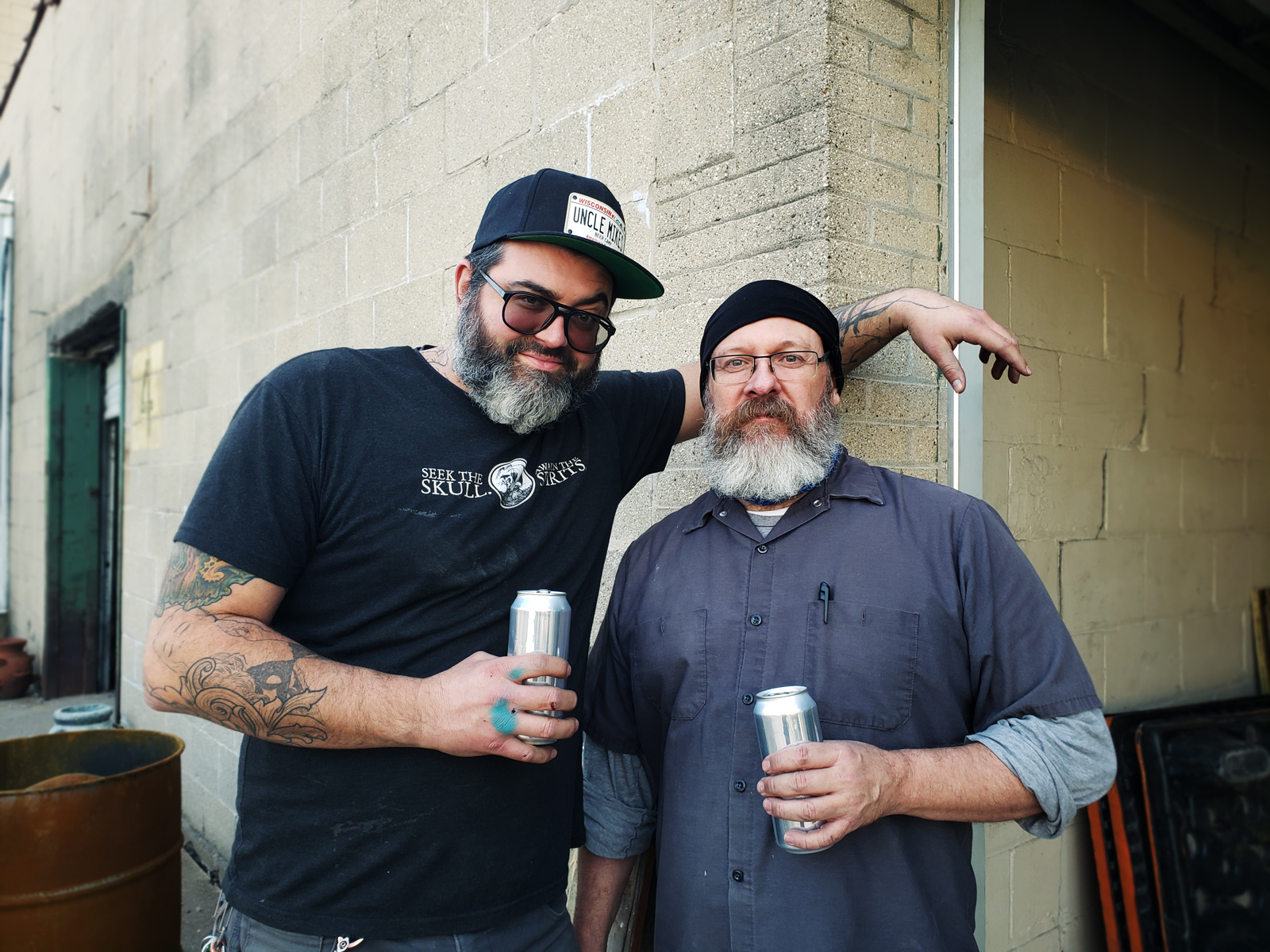 "We just got done talking with the new owner of the C&D building, and I think we might be moving everything next door." The two had even already started planning where the electrical was going to go.
I still got to walk around the old place and gawk at everything they had accomplished in the short time they'd been there, but it was also all about to be uprooted.
Six months later, they were starting to set up in the new space and it was time to check up on their progress.
A little history
The building complex at 900 E. Keefe Ave. was originally owned by Globe Electric, which got its start in manufacturing electrical equipment for farm, street and railway use, and eventually merged with Union Batteries to add automobile battery production to their roster. They also produced a variety of other products, like radios and components, chargers, skates, and golf clubs. As Globe-Union Manufaturing Co., they eventually succeeded in revolutionizing electronic minituraization, lead by Jack Kilby, who would go on to change the course of history by inventing the microchip (mere weeks after leaving the Milwaukee factory for a job at Texas Instruments).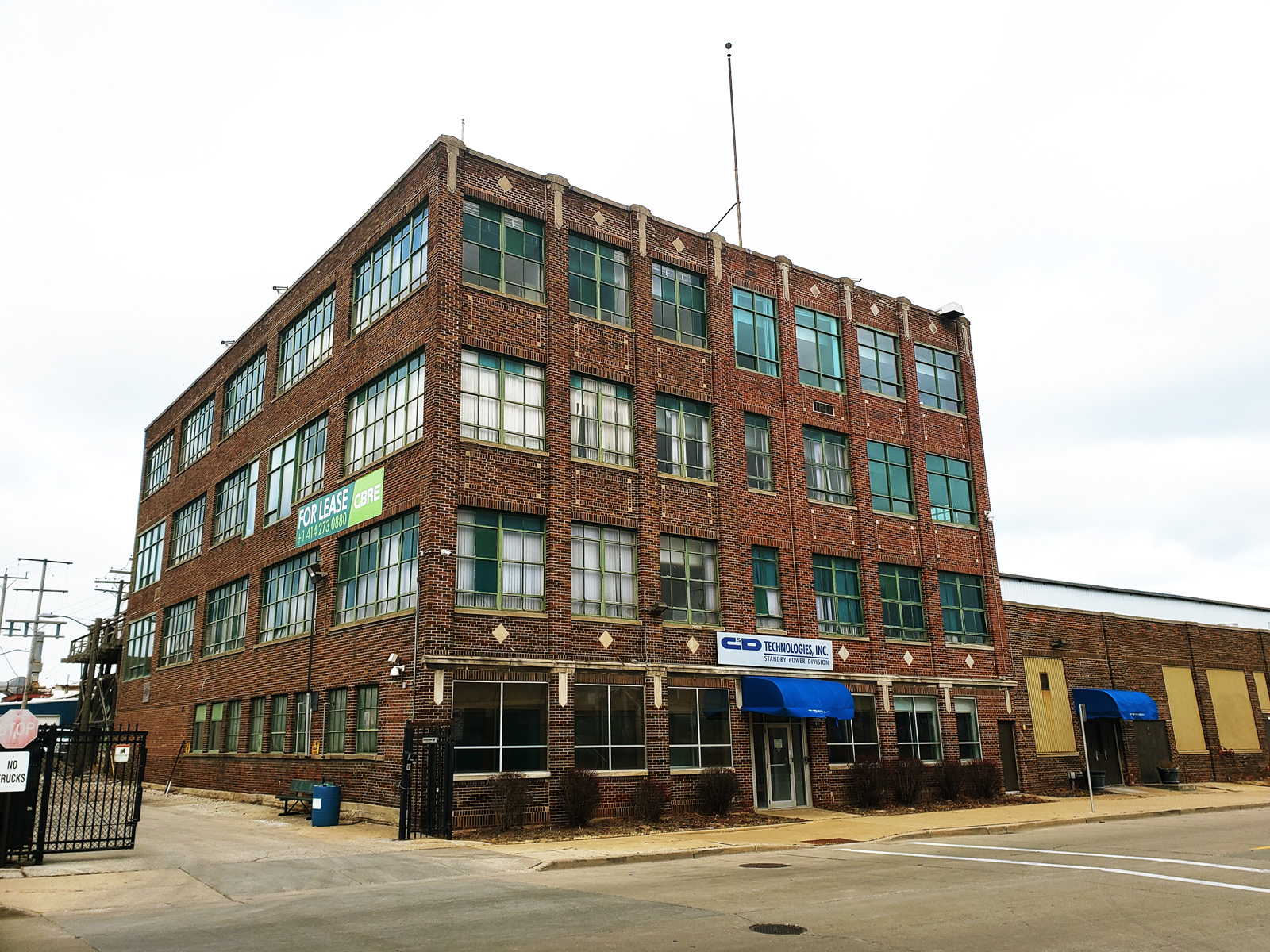 Eventually the capital equity group KPS bought the complex and moved in the Pennsylvania-based C&D Technologies, a battery manufacturer, but they closed down that location and moved their operations in late 2019.
Shortly after, in late April 2020, Derek Benedyk bought the building. "Since the first time I saw the building I thought it was so amazing and such an elegant example of Milwaukee's manufacturing history," he told me. "I love old plants and manufacturing facilities and try to keep them active instead of tearing them down and putting up tilt-up's." (Tilt-ups are a modern and cheap form of construction.)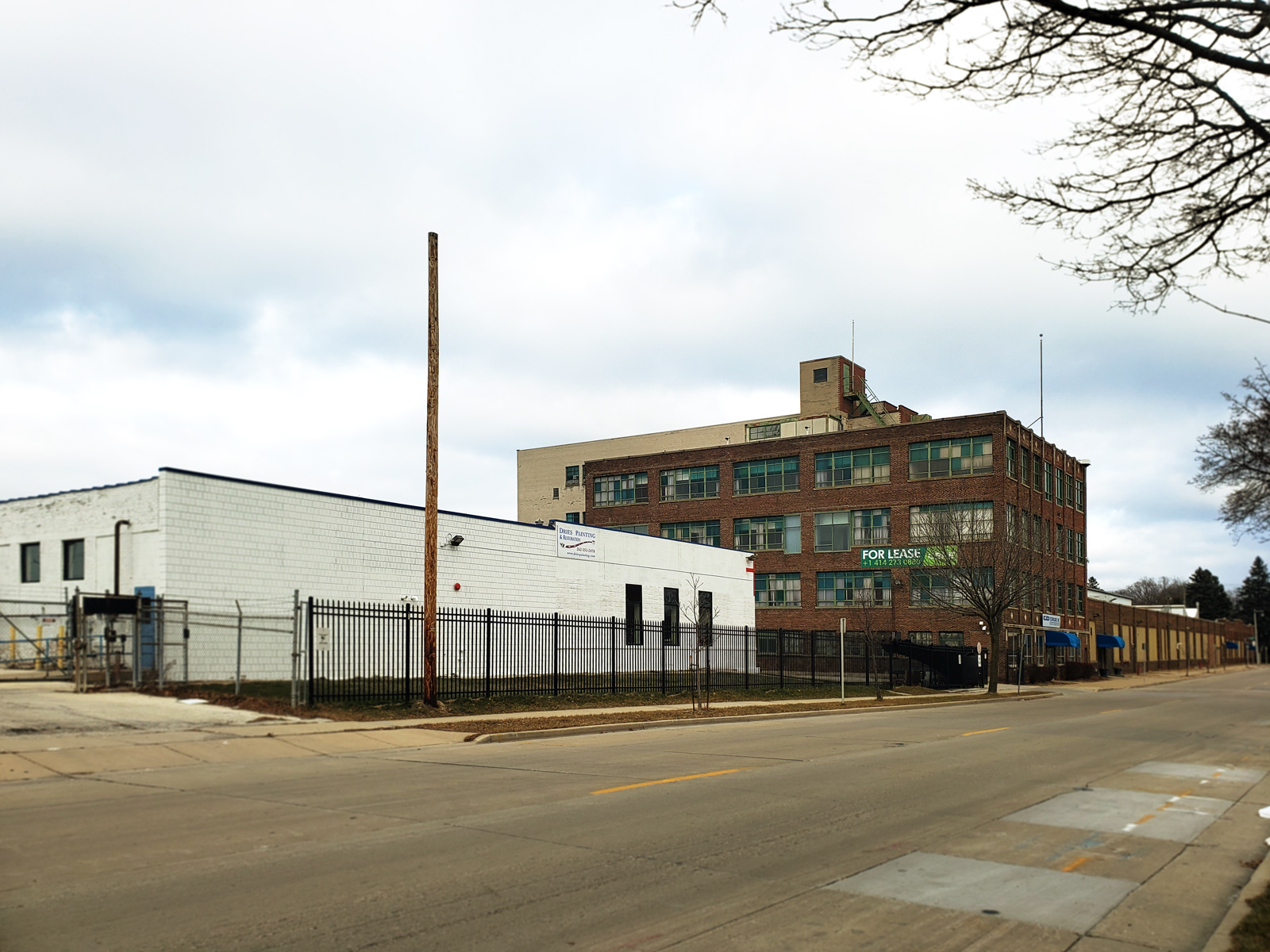 Immediately after the purchase, the building was divided up and subleased for a variety of uses and, while the space is still very raw, it is already abuzz with activity.
A RAD new home
The House of RAD doesn't operate out of the main, original building, but in the buildings behind, at 830 E Keefe Ave. A large part of the complex is leased by Steve Mathison under the banner of the West River Cooperative, which subsequently subleases a chunk of that space to the House of RAD. The two groups have similar goals of a multi-use, highly-collaborative shared space.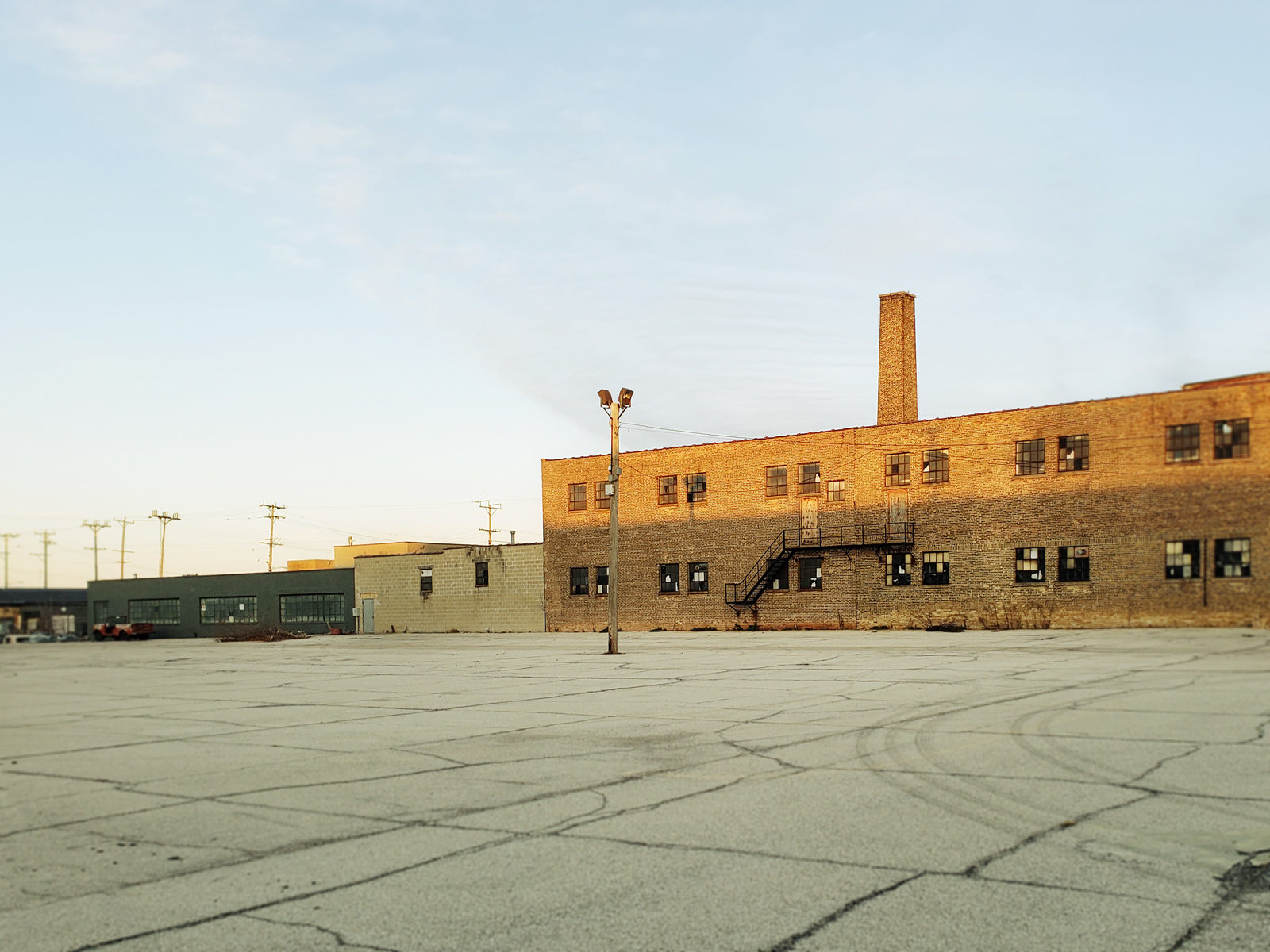 Priebe rattled off a list of upcoming tenants: "There's a boxing school going in next door, and there's a bike shop going in there, and a rentable podcasting studio going into those bays. There will be canoe and kayak rentals, and there's a CBD guy. There will mostly be offices upstairs but we also have someone that's going to do aerial silk circus school. And this space will be a cyber cafe / conference room / chill space that people can sit and have lunch."
How it started
The RAD in House of RAD stands for Resident Artist Doer and the group aims to be a highly collaborative space that unites progressive innovators and makers in art, design and technology.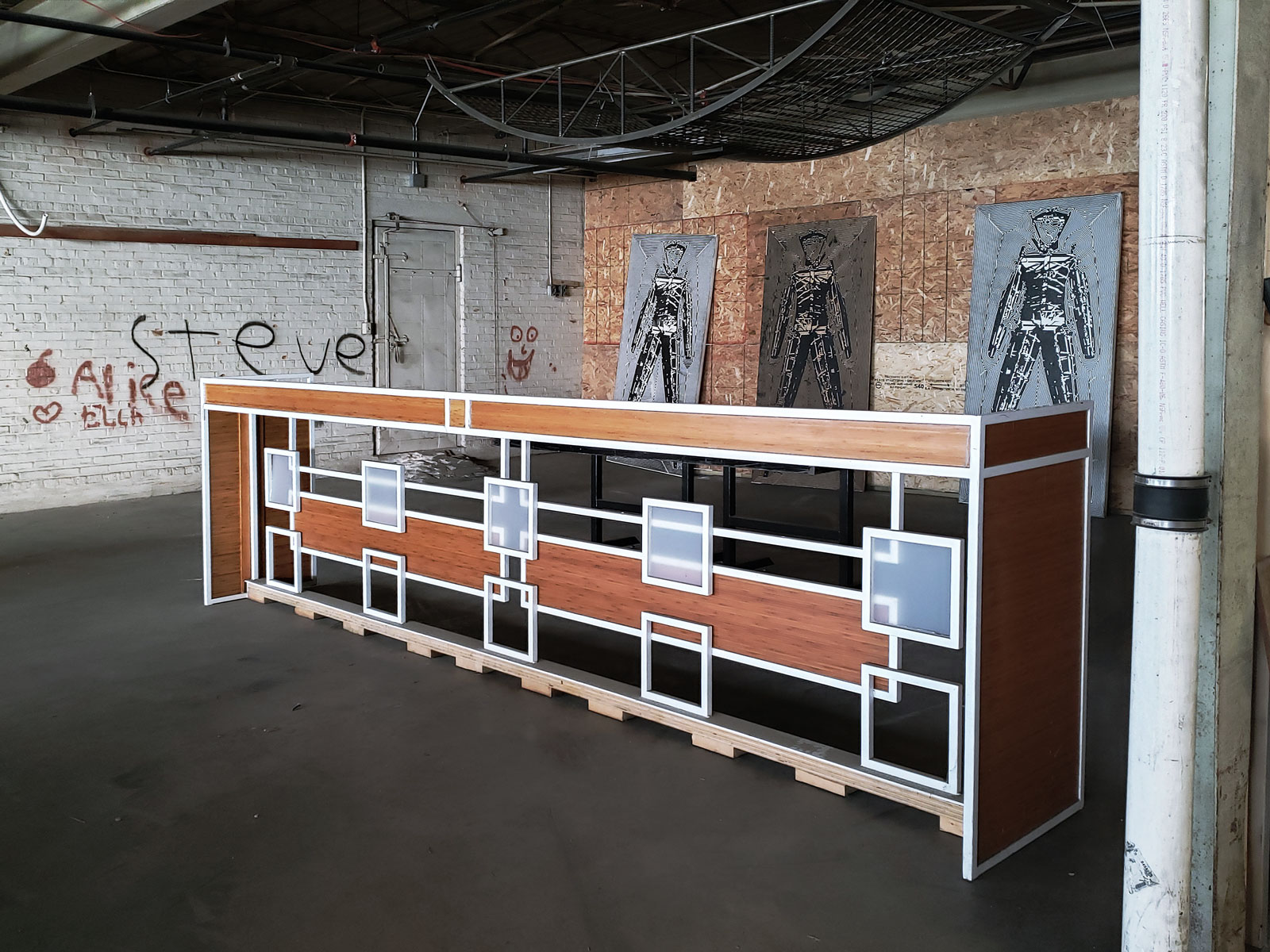 "I had an idea of doing this when I was in the military, about 20 years ago," Priebe told me. "It's been on my mind the whole time."
Minga had a similar idea and tried it out under other working names, until he found the right combination of words to express his vision, and friends to help him get it done.
As such, Priebe had known Flux Design's Jeremy Shamrowics (another collaborator from his time at MIAD decades ago) and his partnership with Minga began to develop via Minga's independent residency at Flux. Their friendship was solidified after a trip to the desert arts festival, Burning Man. "Once you go to Burning Man…it's kinda like combat. Friends forever after that."
Towards the end of 2019, Minga had outgrown his space at Flux and needed to find a place for his independent projects. When he didn't find what he was looking for at the Milwaukee Maker Space, he acquired private space around the corner from Flux at 3700 N. Fratney Street. Priebe moved in shortly after due to the need for space for his independent projects and a place to store an art car. Then, after Flux Design shut down for good, Priebe and Minga partnered with Mathison and moved their proto-House of RAD across the alley to their current location.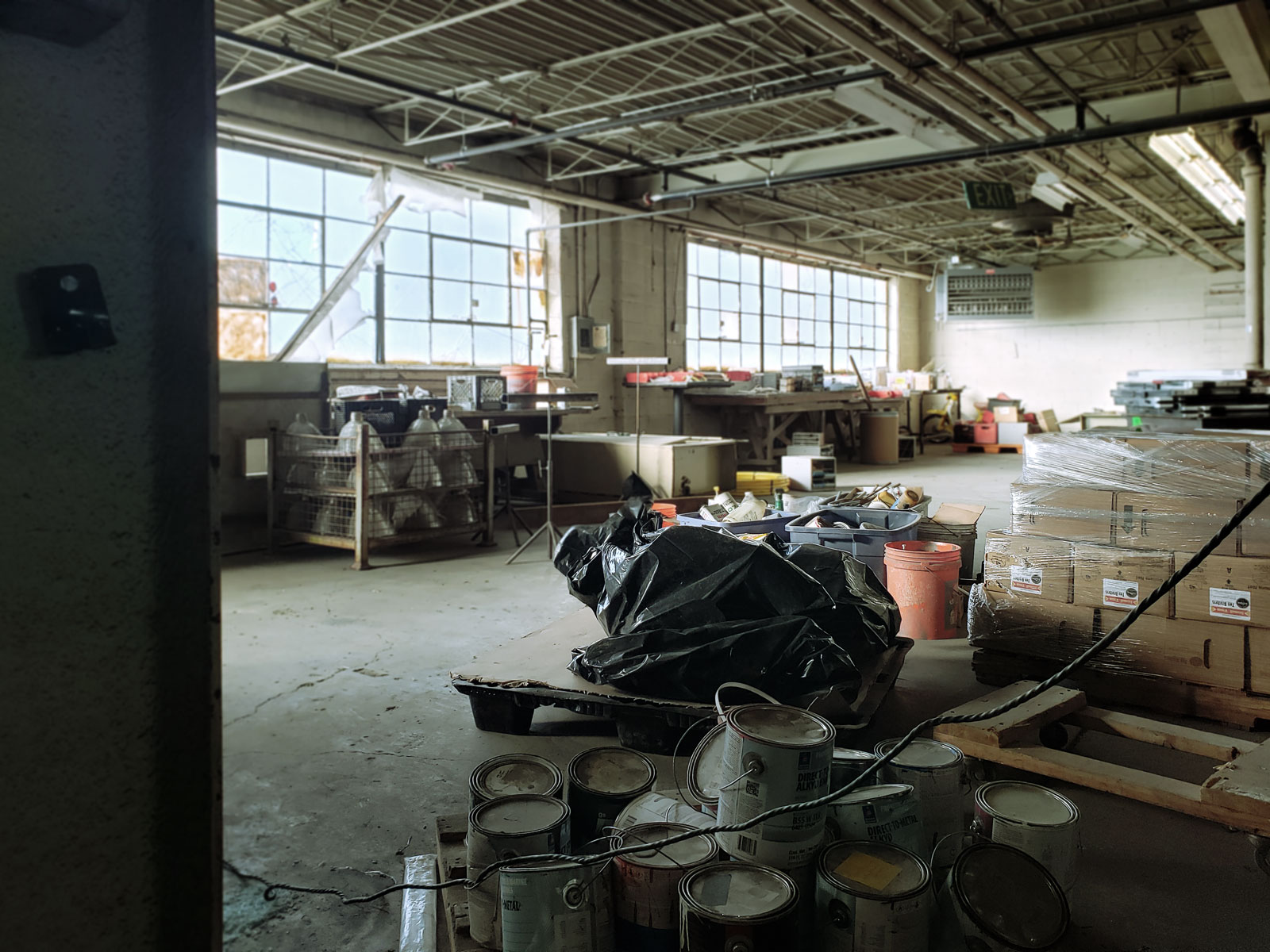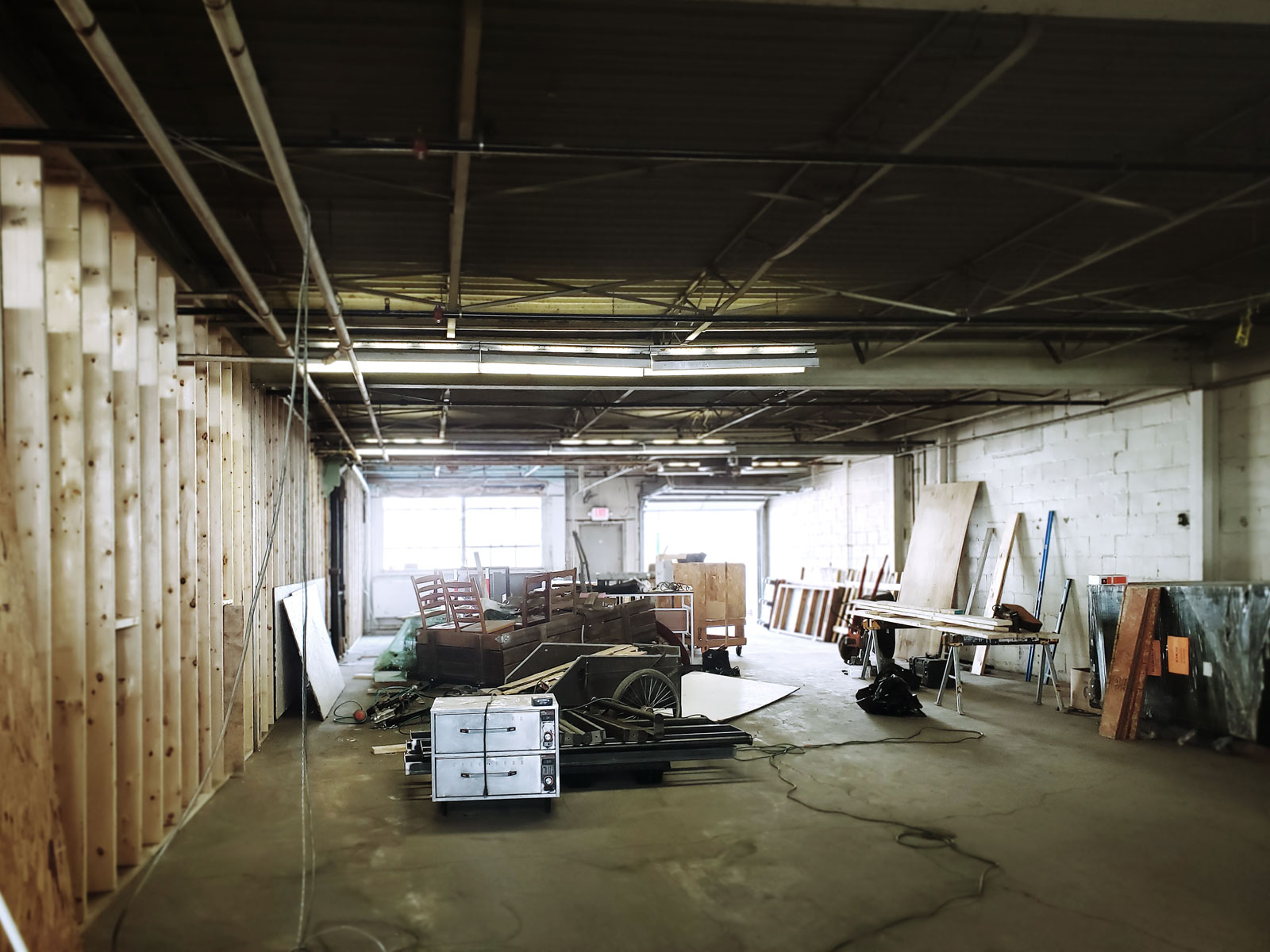 It's a talent library, not a tool library
"It's difficult to say that it's an artist cooperative without people assuming it's a maker space," said Priebe, "We don't want people to think it's a maker space. If you have a studio, that's your studio. I wouldn't come into your space and use your drawing table unless I explicitly got your permission, so you shouldn't come in and use our table saw."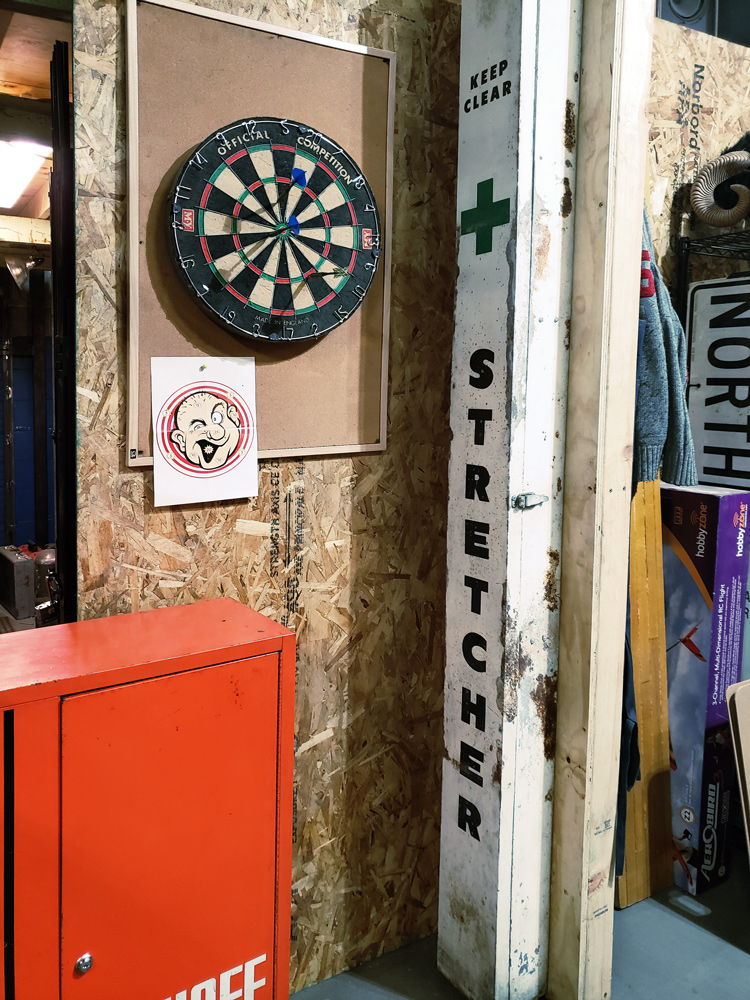 So residents and collaborators shouldn't think of it as a library of tools which can be accessed and borrowed on a whim, but a library of talent.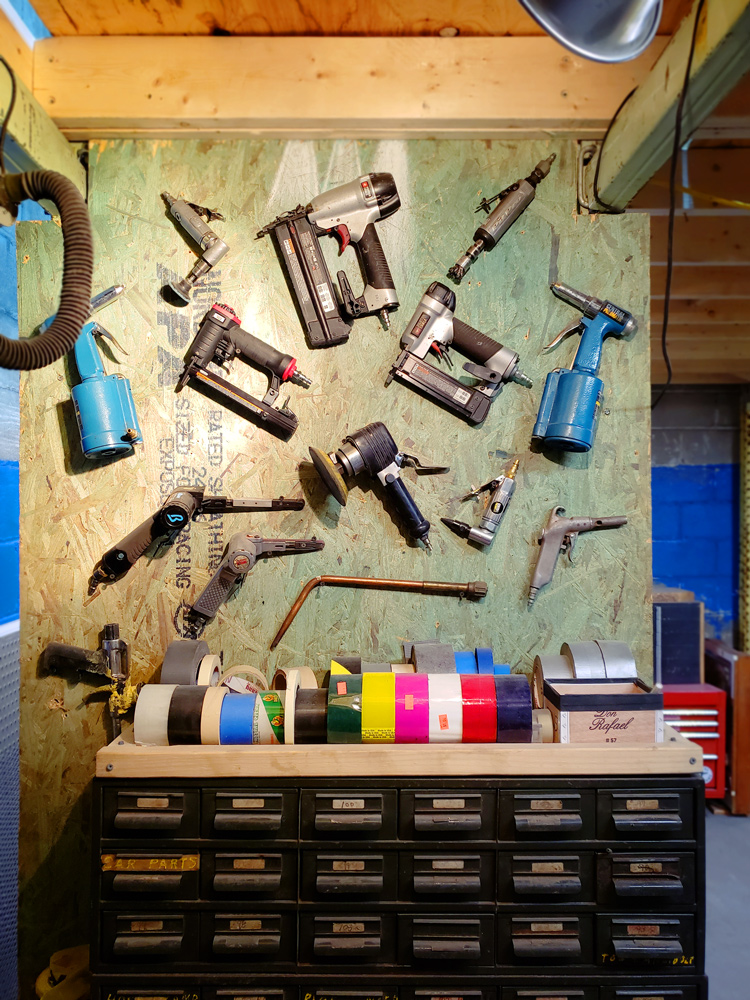 "We're facilitators or aggregators of talent," explained Minga, "We get these resources and then mix them together. We want to have a healthy mix of veterans in the field working with emerging talent, interns and studio assistants."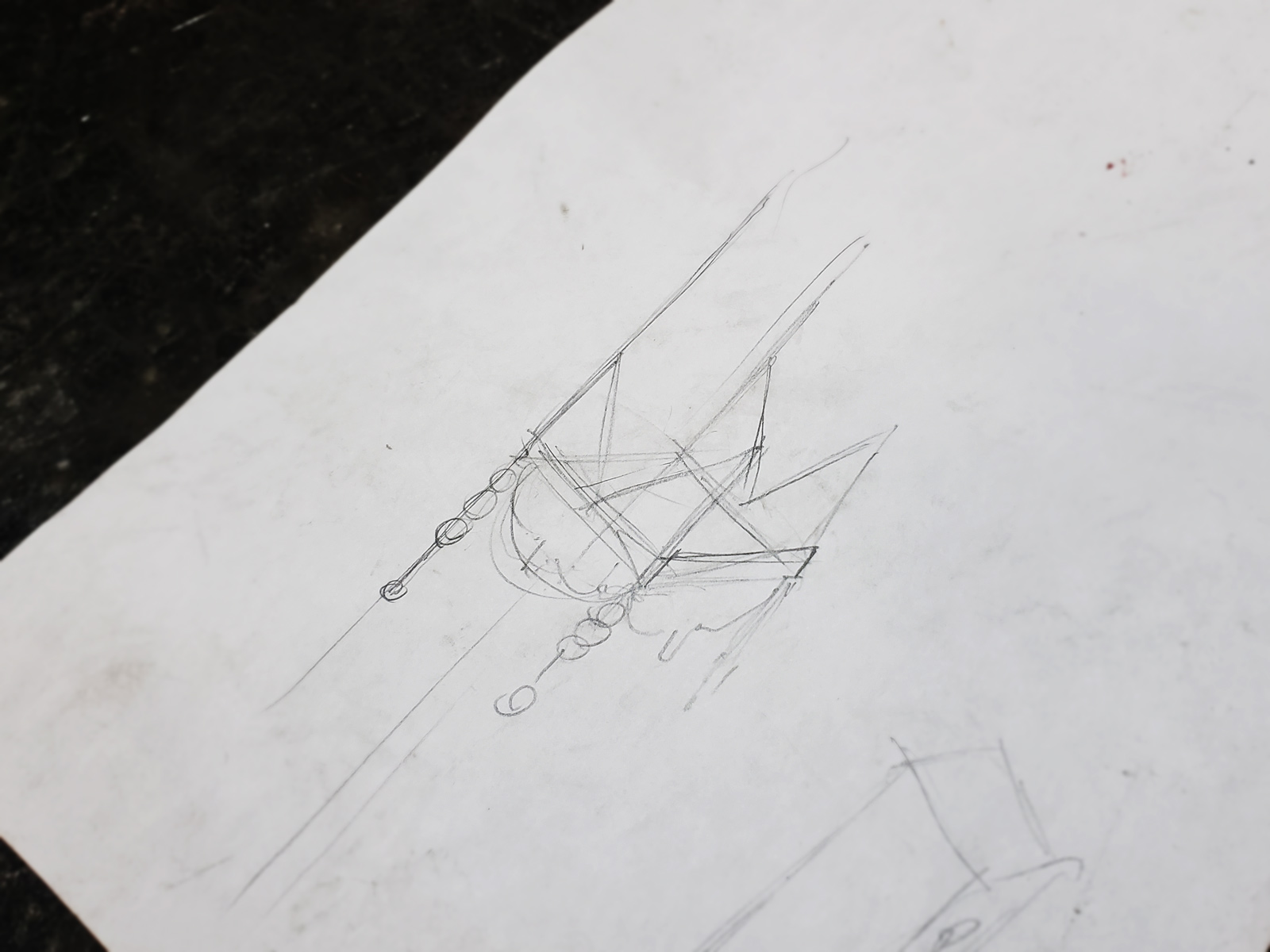 "A lot of us are masters of many things," said Priebe, "but we're hoping we can get an eclectic group of people so we can say, 'I know someone who does that' and we can keep building on our own skillset. Someone can say 'I got this 3D project, but really I'm a mural painter. You do 3D, so do you wanna pitch it with me?'
"We're here to help each other get projects we wouldn't usually get. That way we all feed each other."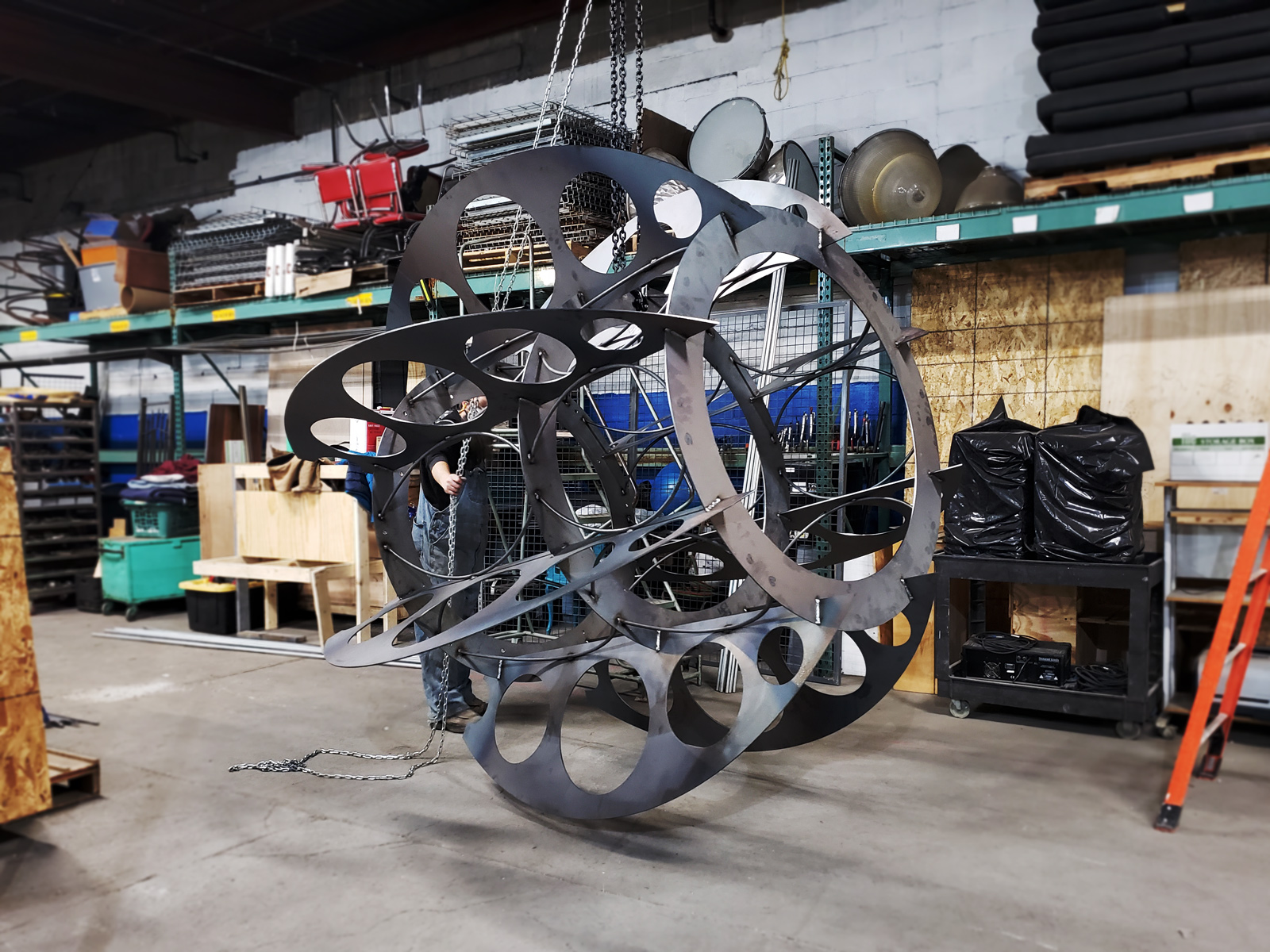 "We're all capable of many different things and we wanna share that knowledge with the rest of these artists," said Minga, "and hopefully they can share their knowledge and we can all start building rad shit together."
There will be windows in every studio so that people can walk through and see what's happening and there will be monitors with a slide show that people can drop their files into to show off their work.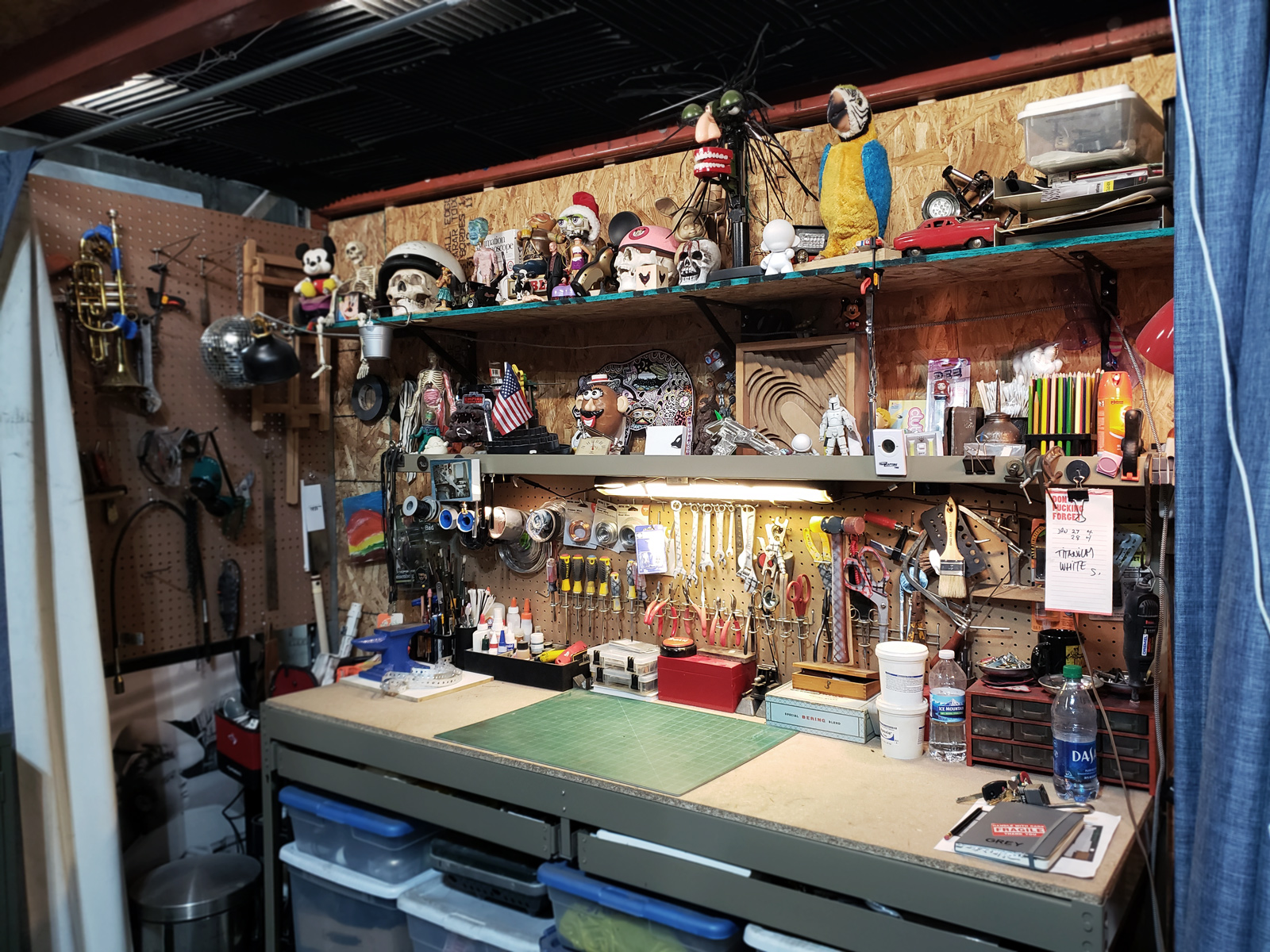 As we continued our tour through the building, there seemed to be endless amounts of space and possibilities. A future speak easy is planned for one of the areas of the building. Like many of the spaces within, its smallness is outweighed by the vast potential that lies within.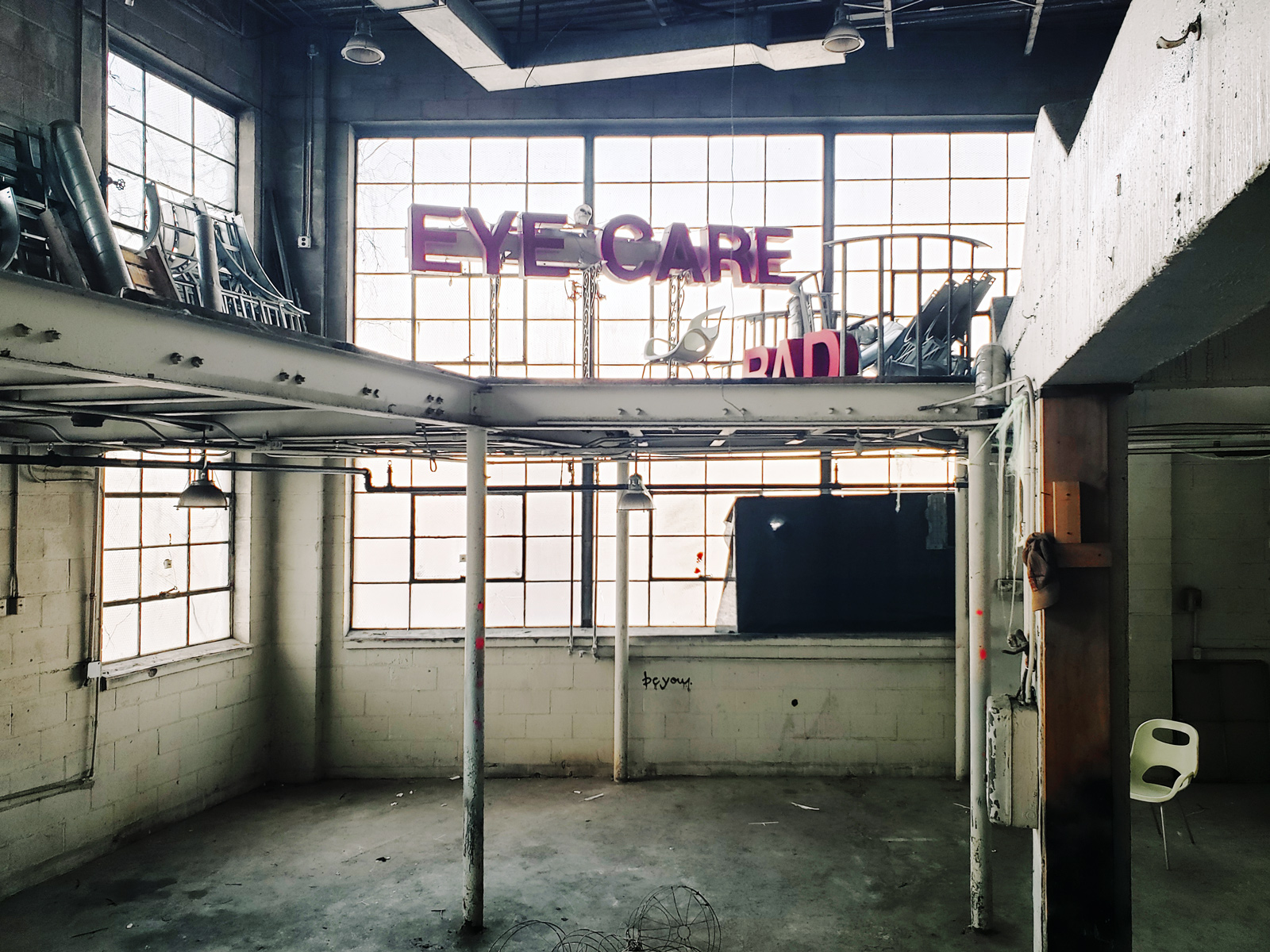 Though there is nothing currently happening in on the rooftop or the parking lot, there are ideas floating around to change that, such as entertainment gatherings, rooftop concerts and food truck nights.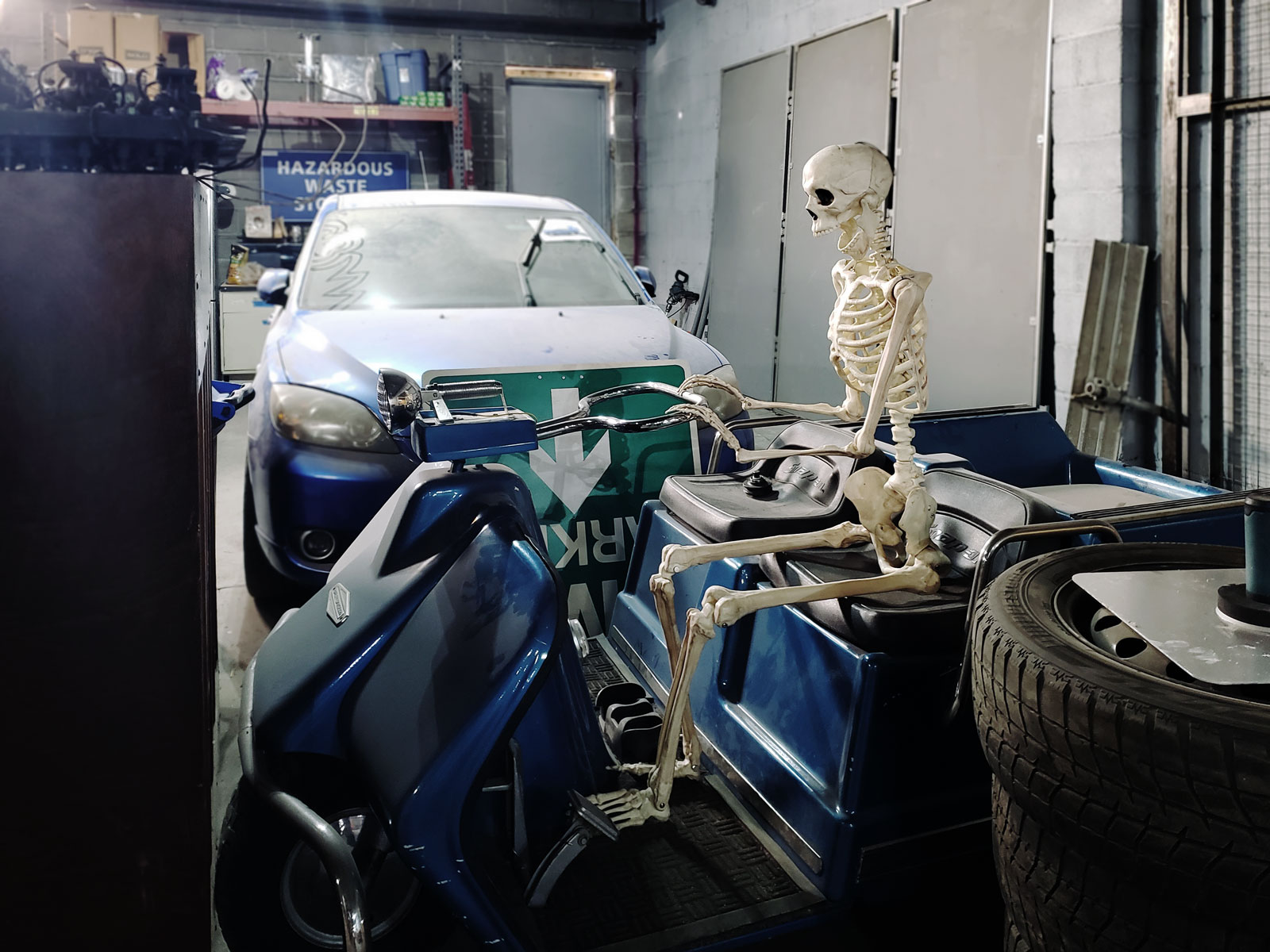 "We want to see participation in group activities. We're gonna have events like Gallery Night or a Steam Roller Print day and we want our artists to participate if they can. We will try to facilitate that in whatever way makes that possible."
Join the House of RAD
To apply for a studio at the House of RAD you can get more information on their Facebook page.
---
Additional photos from around the House of RAD and the West River Cooperative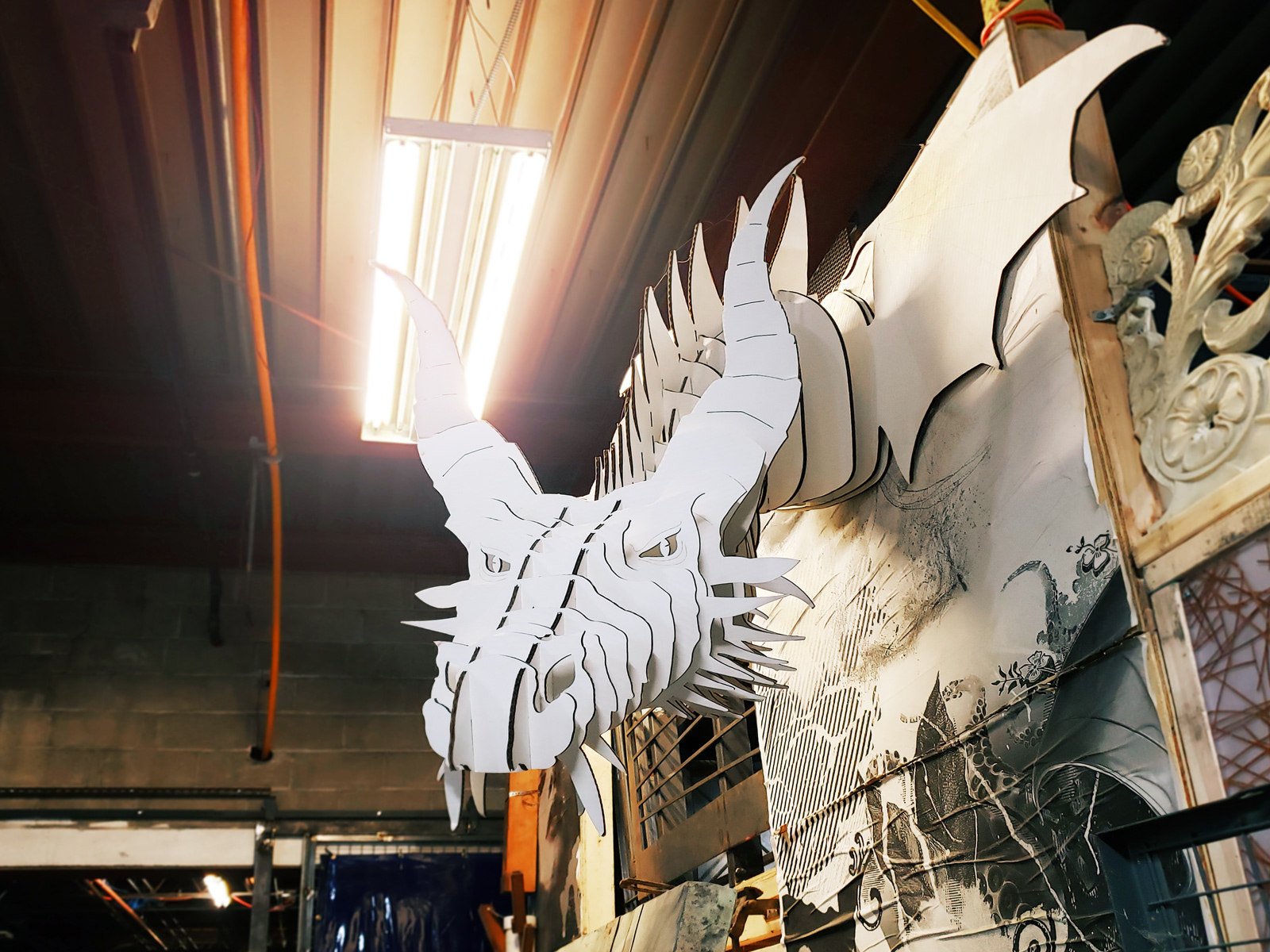 Correction: The article originally gave the impression that the House of RAD was located at 900 E Keefe Ave. Their address has been corrected to 830 E. Keefe Ave.
Jason McDowell grew up in central Iowa and moved to Milwaukee in 2000 to attend the Milwaukee Institute of Art and Design.
In 2006 he began working with OnMilwaukee as an advertising designer, but has since taken on a variety of rolls as the Creative Director, tackling all kinds of design problems, from digital to print, advertising to branding, icons to programming.
In 2016 he picked up the 414 Digital Star of the Year award.
Most other times he can be found racing bicycles, playing board games, or petting dogs.