Drinking – whether it be mimosas at brunch or cocktails after work – has been long portrayed as the ultimate way to have a good time. But that mythology has taken a hit in recent years, with many choosing to turn the tables on drinking culture, opting to drink less or cut alcohol out of their lives altogether.
In turn, we've seen bars respond by adding more zero-proof options to their menus, with a good number adding special mocktail menus to their offerings. We've also seen an increase in the number of people who'd like to enjoy low-abv or zero proof cocktails at home, as an accompaniment to their meals or when entertaining guests.
It's with that in mind that I wrote this guide, which lists many of the ingredients and tools you need to create a well-stocked zero proof home bar, as well as where you can find them locally. I've also included resources for recipes so you can make full use of all those great ingredients.
Creating great mocktails at home
It's an absolute myth that giving up alcohol means settling for something sub-par. Delicious drinks don't need to contain alcohol any more than delicious food needs to be drenched in bacon or butter.
In fact, creating a beautifully made mocktail is, in great part, much like cooking. If you start with high quality ingredients, pay attention to techniques and put thought into creating flavor, you can more easily build drinks with balanced, layered flavor profiles that are just as satisfying as their alcoholic counterparts.
What do you need to get started? Here's a list of components that will help you build a balanced, well-stocked non-alcoholic bar.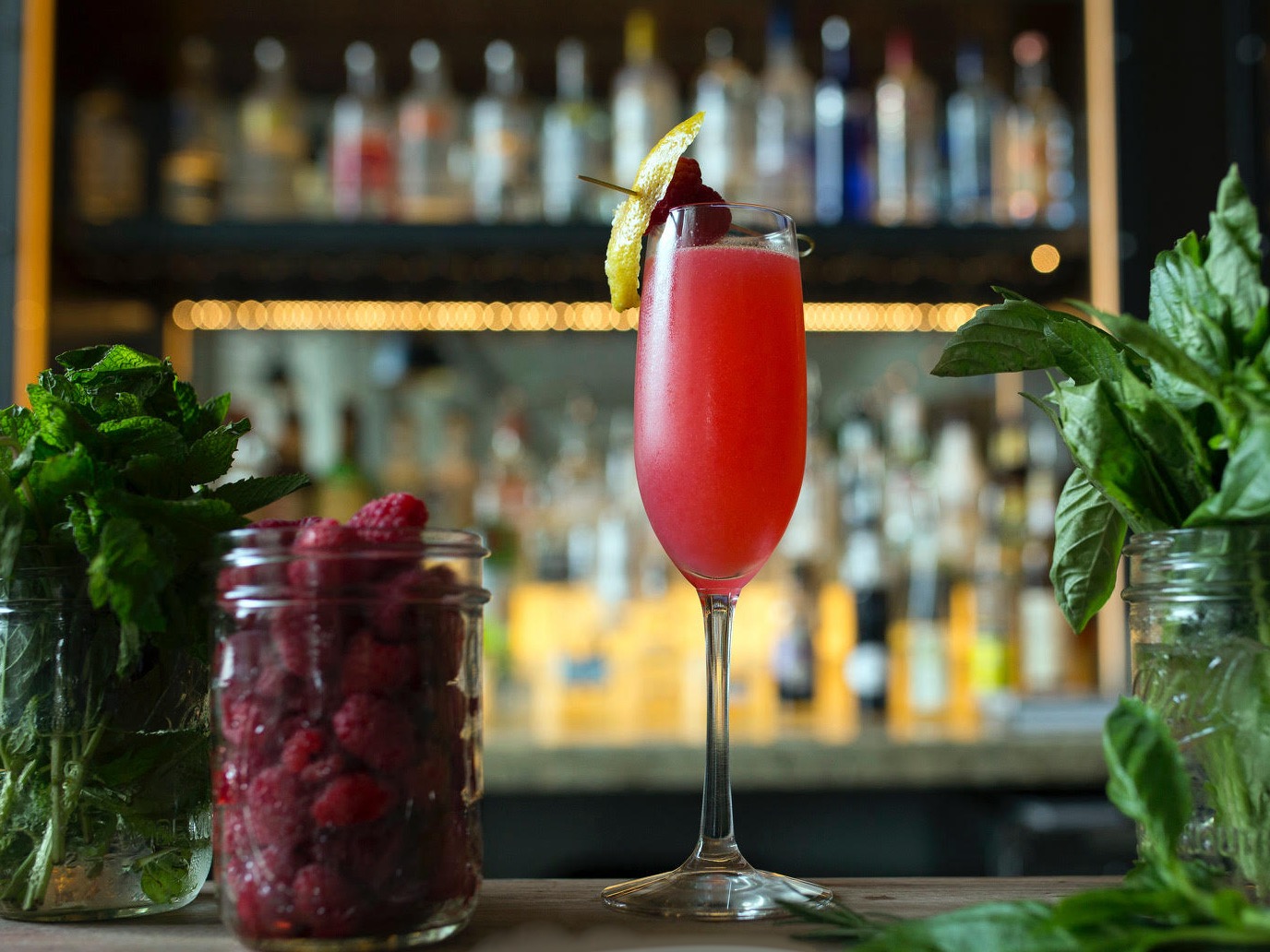 NA Spirits
If you're like most people, you're not necessarily looking to spend a ton of time building a cocktail. That's where NA spirits come into play. They're not a necessity, but they can help to create the layers of flavor you want in a truly great mocktail.
But, be forewarned. Like their alcoholic counterparts, they are not all created equal. I'm recommending brands that I feel do a good job creating complex, palatable flavor profiles. But – much like alcohol – you'll want to taste a few to see what you like.
Seedlip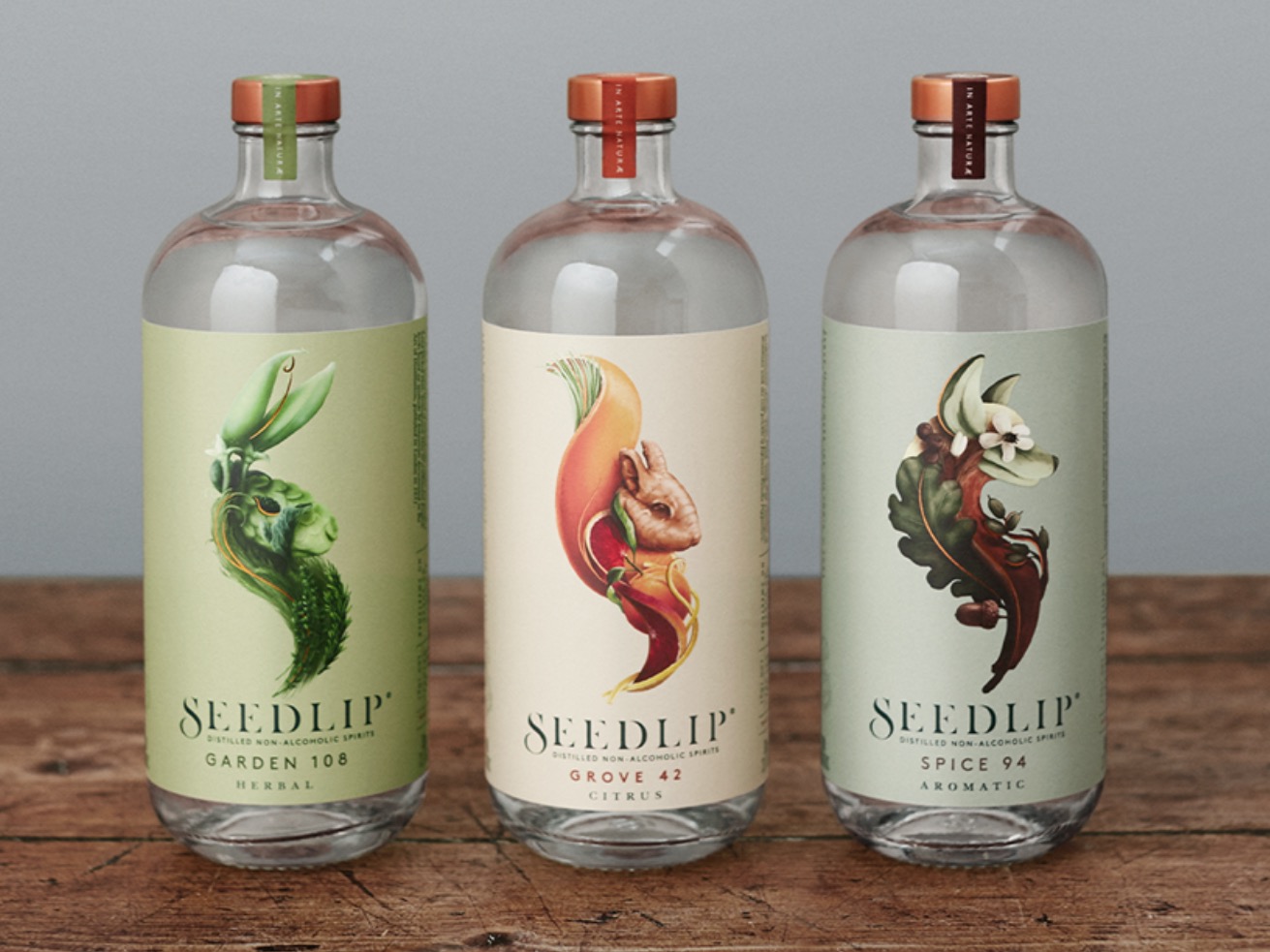 Produced in the U.K. and released in 2015, Seedlip was the first brand to produce a distilled nonalcoholic spirit; their process individually distills each botanical with alcohol and then re-distills them to remove the alcohol. The result is a lovely line of NA spirits that add both flavor and viscosity to mocktails. The brand makes three offerings: Spice 94 (allspice and cardamom on a base of citrus; mimics the flavors found in a Manhattan), Grove 42 (Mandarin orange peel, lemongrass, ginger; great with cranberry juice and lime) and Garden 108 (grassy with notes of sweat peas and cucumber; great for highballs or served with tonic). There are some great recipes on their website as well.
Where to buy: Ray's Wine & Spirits, Woodman's
Junipre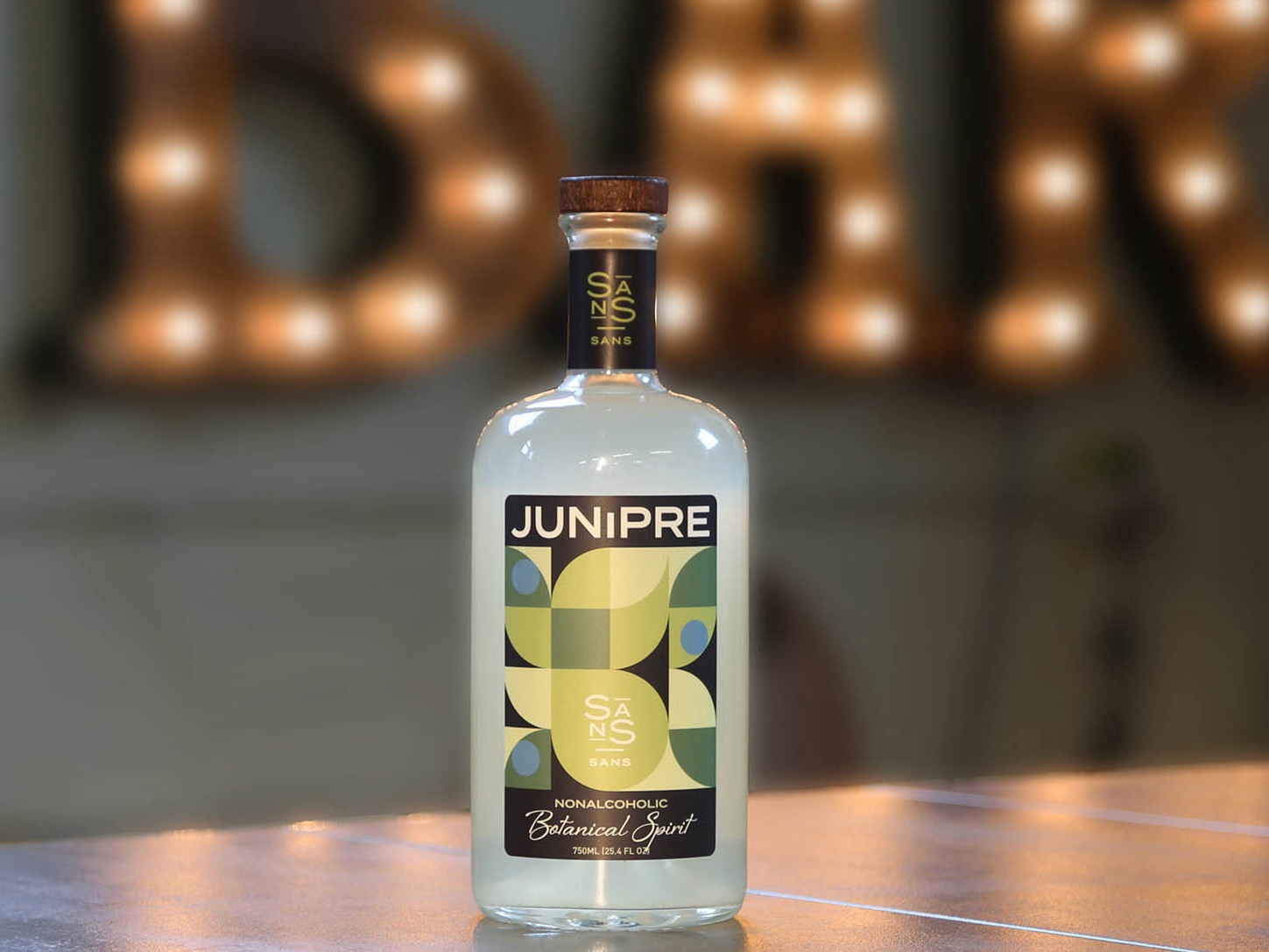 Earlier this year, Guy Rehorst of Great Lakes Distillery launched Boundless Beverage, a company specializing in nonalcoholic beverages and with it the Sans brand. Their first release was Junipre, a spirit with notes of juniper, ginseng, orange zest, coriander, cardamom and chili. The spirit, which brings a heavy botanical punch to the table (without too much emphasis on the piney flavor of juniper). Grab recipe suggestions on their website.
Where to buy: Great Lakes Distillery, Ray's Wine & Spirits
Dhos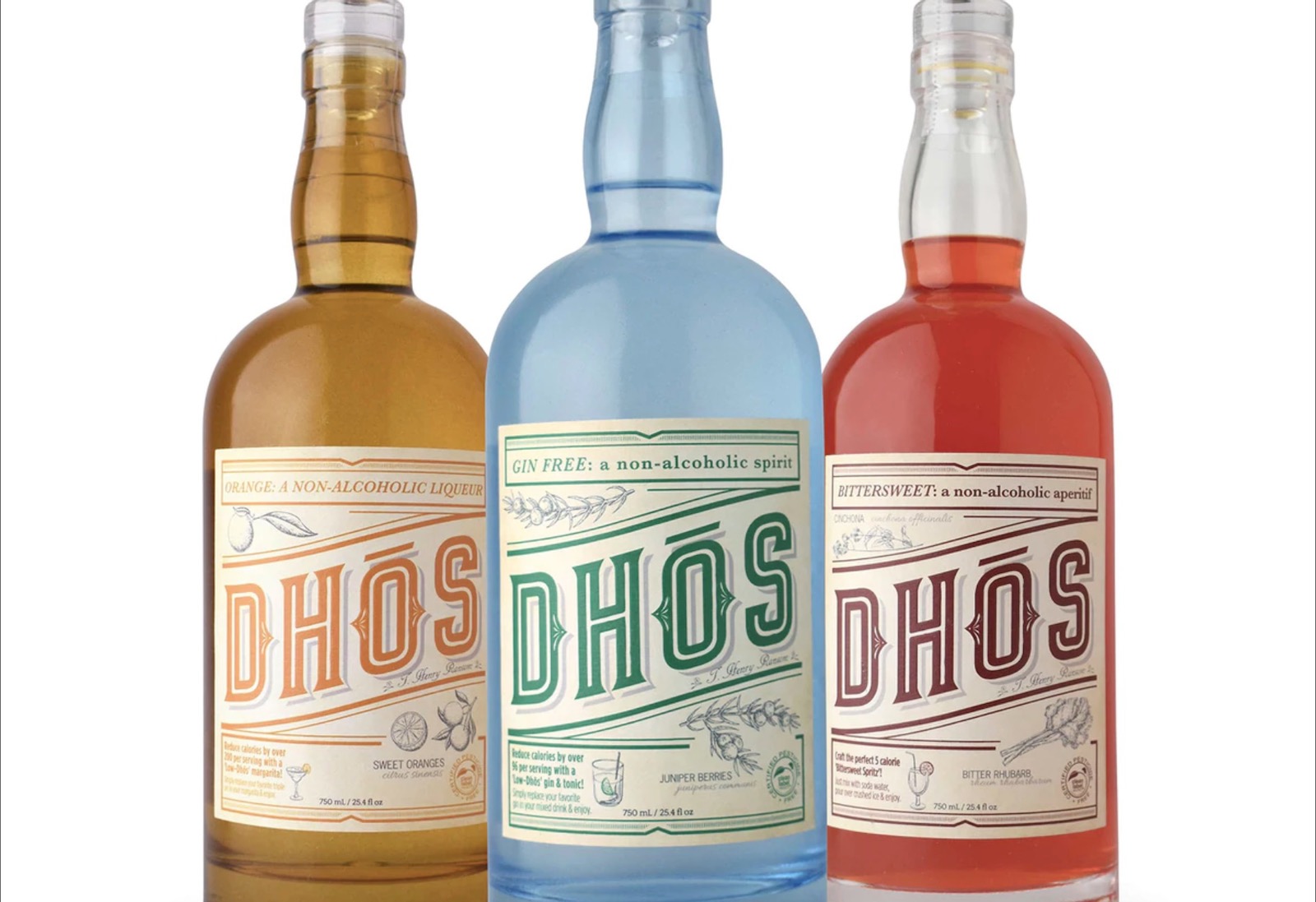 Made by the folks behind Ransom Distillery in Oregon, Dhos offers three non-alcoholic spirits: Gin-Free, Orange and Bittersweet. Their gin-free offers a solid aromatic profile (heavy on juniper and mint), subtle sweetness and a good mouthfeel (it would be great to replicate a gin and tonic or Tom Collins). Orange is very sweet and round with flavors that mimic a creamsicle; I'd use it to boost orange flavors in a mocktail. Meanwhile, Bittersweet offers a citrusy bittersweet flavor that makes it a good sub for Campari; pair it with tonic and lemon or add club soda for a fair take on a Campari spritz. And yes, they've even got a collection of recipes for you using their products.
Where to buy: Ray's Wine & Spirits, Woodman's
Bitters
Bitters are a necessity for any home bar (alcohol or not). They provide an easy way to add depth, balance and flavor (including hints of chocolate, citrus, floral notes and spices) to nonalcoholic cocktails. Two or three dashes (or 8-10 drops) can be used to coat the inside of a glass or add an aromatic final touch to a mocktail.Quite frankly, a few dashes of bitters in a glass of sparkling water can serve as a quick, sugar-free alcohol alternative all on its own.
Bittercube
Bittercube offers a lovely variety of bitters, which are also produced locally at their Milwaukee production facility. Varieties include Cherry Bark Vanilla, Orange, Root Beer, Chipotle Cacao, Bolivar (florals, dried fruit), Blackstrap (molasses, warming spices), Jamaican No. 1 (allspice, black pepper, ginger) and Jamaican No. 2 (grapefruit, hibiscus, tropical notes). Be aware, however, that their bitters are made by extracting flavor from botanicals with alcohol. So a small amount of alcohol does remain (about the same as what's found in a vanilla extract).
Where to buy: Bittercube Bazaar, Ray's Wine & Spirits, Outpost Natural Foods
Dram Apothecary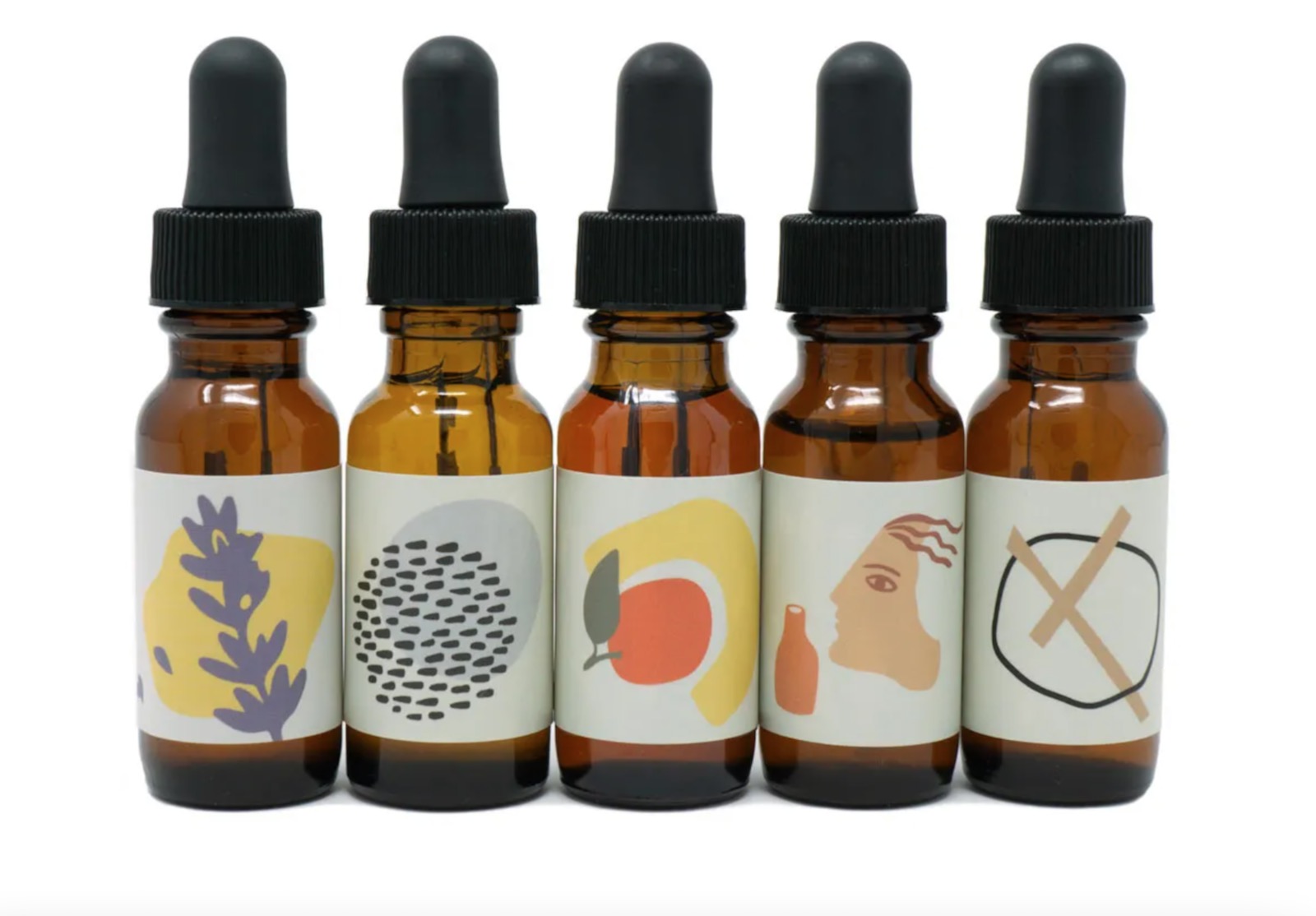 If you want to remove all the alcohol from the equation, look for glycerin-based bitters. Colorado's Dram Apothecary makes a lovely gift set that's perfect for experimenting. It includes Palo Santo, Citrus Medica, Lavender Lemon Balm, Black (black tea and cardamom), and Hair of the Dog (ginger, fennel, cinnamon).
Where to buy: URSA in Bay View
Mixers
Mixers like ginger beer, tonic, fruit juices and seltzer round out any bar. In the case of a cocktail, they assist with alcohol dilution; for mocktails, they complement other ingredients and help to add depth to any drink. Investing in higher quality craft mixers is a worthwhile investment, as you'll be able to produce higher quality mocktails with more complex profiles.
Here are some recommended brands for building your mixer collection.
Top Note Tonic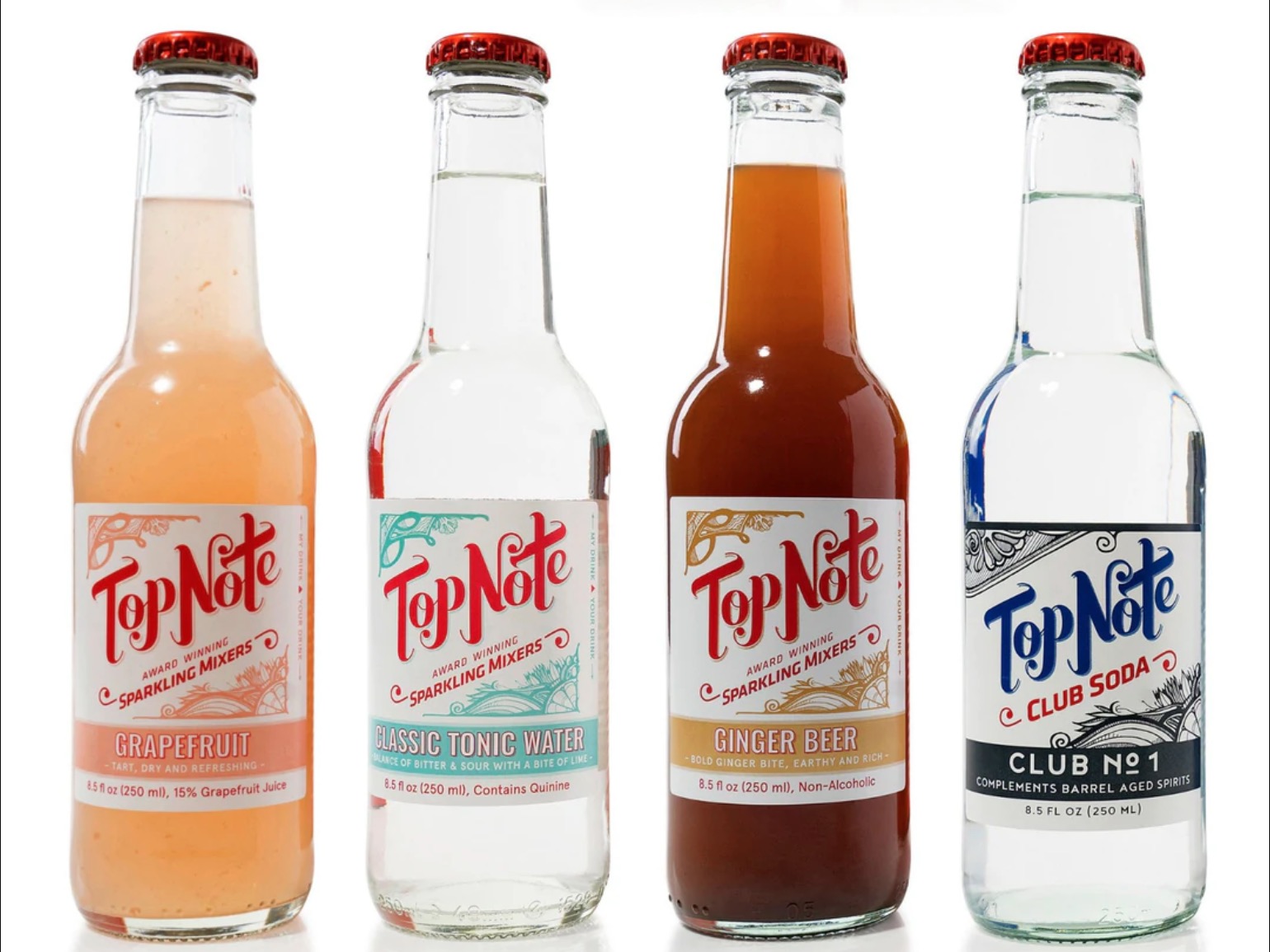 This Milwaukee-based craft brand produces a wide variety of options, from ginger beer and tonic to grapefruit, bitter lemon and more adventurous (but delicious) finds like Gentiana. All of their varieties make great mixers; but they're also delicious enjoyed on their own. Check out their website for a slew of fun mocktail recipes using their products.
Where to buy: Ray's Wine & Spirits, Outpost Natural Foods
Siren Shrub Co.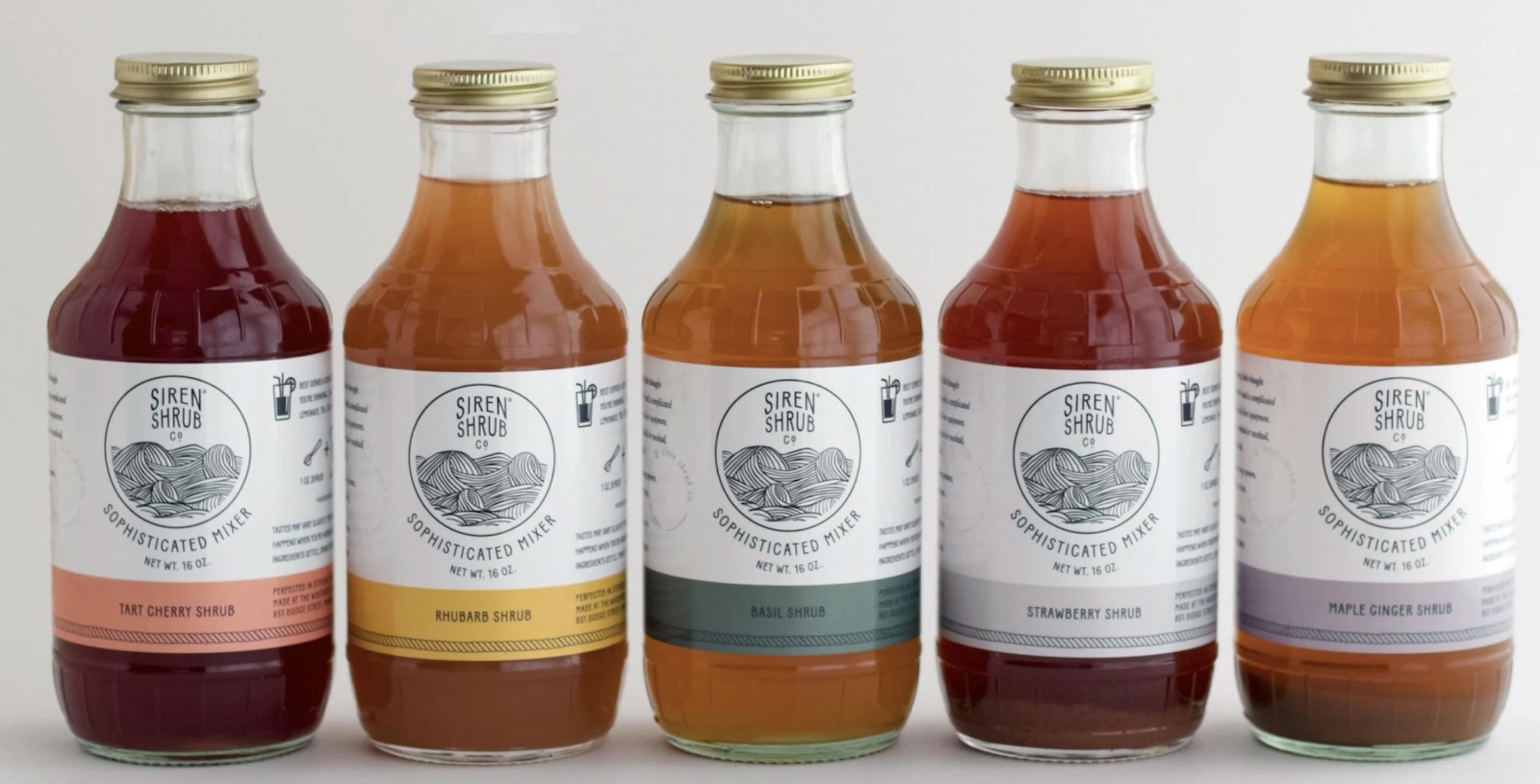 This woman-owned company makes a delicious collection of shrubs, which are delicious both on their own and in cocktails. What's a shrub? Generally a mixture of concentrated fruits, aromatics, sugar, and vinegar these sweet, acidic mixers are traditionally used to add sweet, savory, and tart notes to a mixed drink. But they can also be enjoyed simply, cut with seltzer or soda. Siren Shrub also makes two ready-to-drink effervescent canned shrubs, which you can try out at local restaurants like Flour Girl & Flame. Check out their website for a great collection of useful recipes.
Where to buy: Ray's Wine & Spirits, Outpost Natural Foods, Beans & Barley, Thief Wine, West Allis Cheese & Sausage Shoppe
Rishi Sparkling Botanicals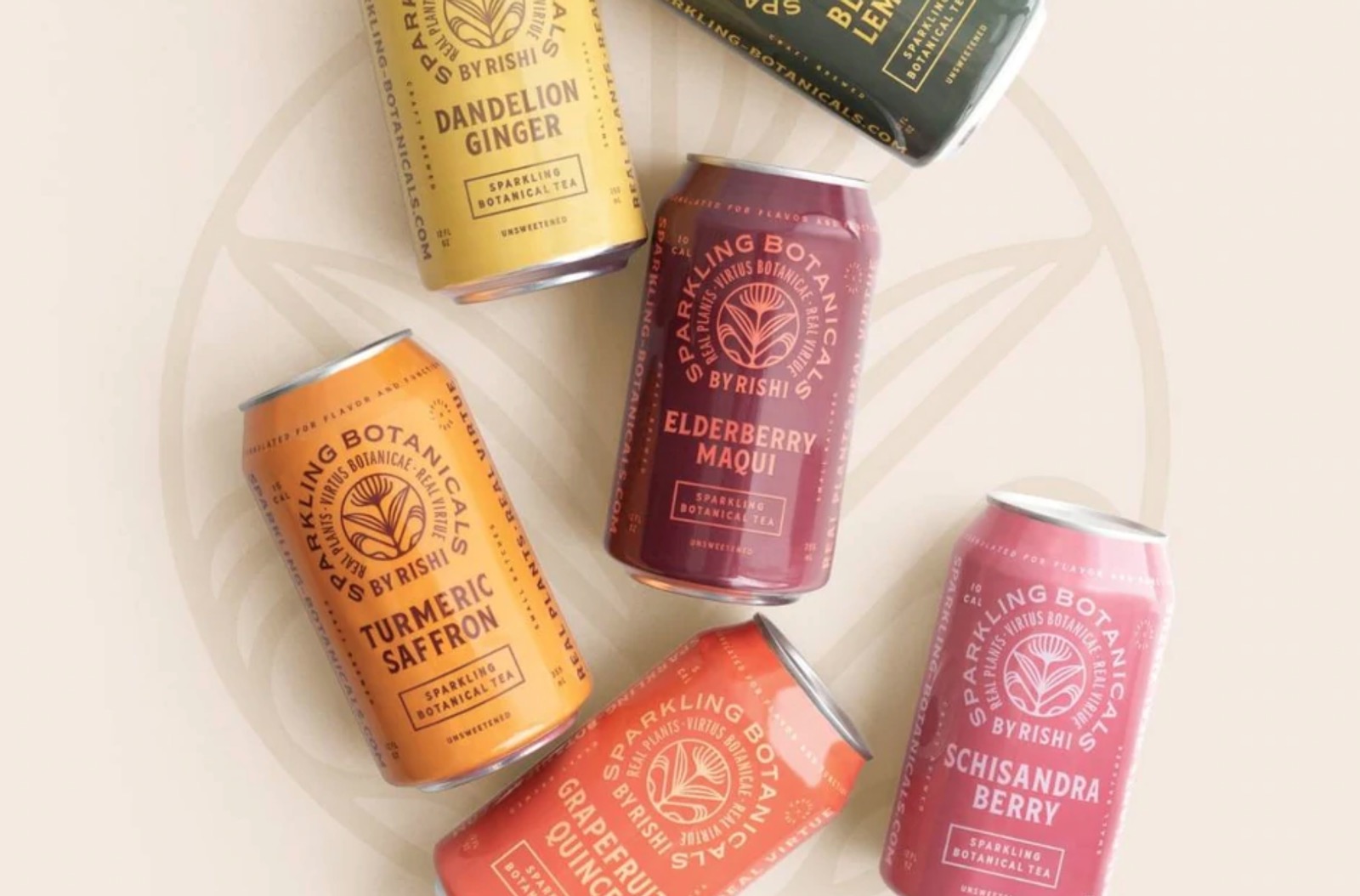 Looking for something to add truly complex botanical elements to your next drink? Rishi Sparkling Botanicals fit the bill. From aromatic and tangy to earthy and robust, these expertly blended sparkling tisanes come in flavors like Black Lemon, Grapefruit Quince, Dandelion Ginger, Schizandra Berry, Elderberry Maqui and Turmeric Saffron. They're delicious on their own and fun to play with in combination with juices, syrups and unspirits.
Where to buy: Ray's Wine & Spirits, Outpost Natural Foods, Scout Wine Co., Waterford Wine & Spirits
Syrups
Simple syrup is a foundation for a wide variety of drinks. You can certainly purchase flavored syrups at grocery or liquor stores, but the basic syrup is very simple to make at home.
Start with ½ cup of sugar and ½ cup of water; heat it gently in a saucepan, stirring until the sugar is dissolved. Cool, pour into a glass bottle and store in the fridge. It should keep for about a month.
If you'd like to get fancy, you can also infuse teas, herbs, spices and fruit flavors right into your syrup and experiment with other liquid sweeteners like agave nectar, honey and maple syrup. The internet is filled with recipes that will give you proper proportions for infusing various ingredients into syrups. Use them as a guide and don't be afraid to get creative.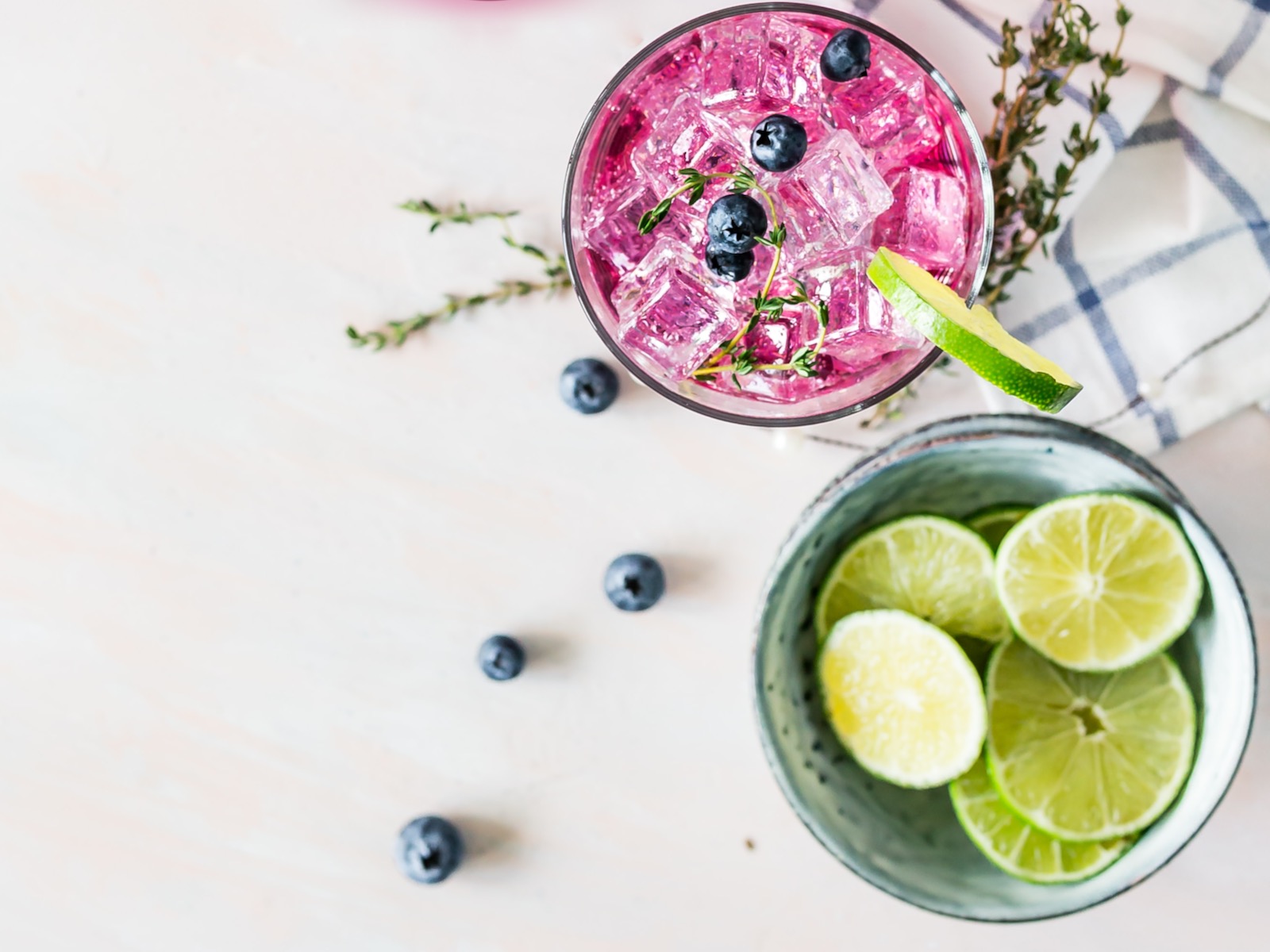 Fresh fruits and herbs
Fruits and herbs are excellent sources of flavor and aroma. They can be muddled, pureed, used to infuse simple syrups or to make aromatic tisanes (teas) to add interest to any drink. They can also be used as visual or aromatic garnishes for your mocktails.
Even if "fruity" isn't your style, keep a few lemons and limes in the fridge. Fresh citrus juice is as essential for mocktails as it is for cocktails (thanks to preservatives, bottled juices do not offer the same fresh flavor and acidity needed for a high quality balanced cocktail), and wedges of the fruit or the peels make quick easy garnishes.
Tools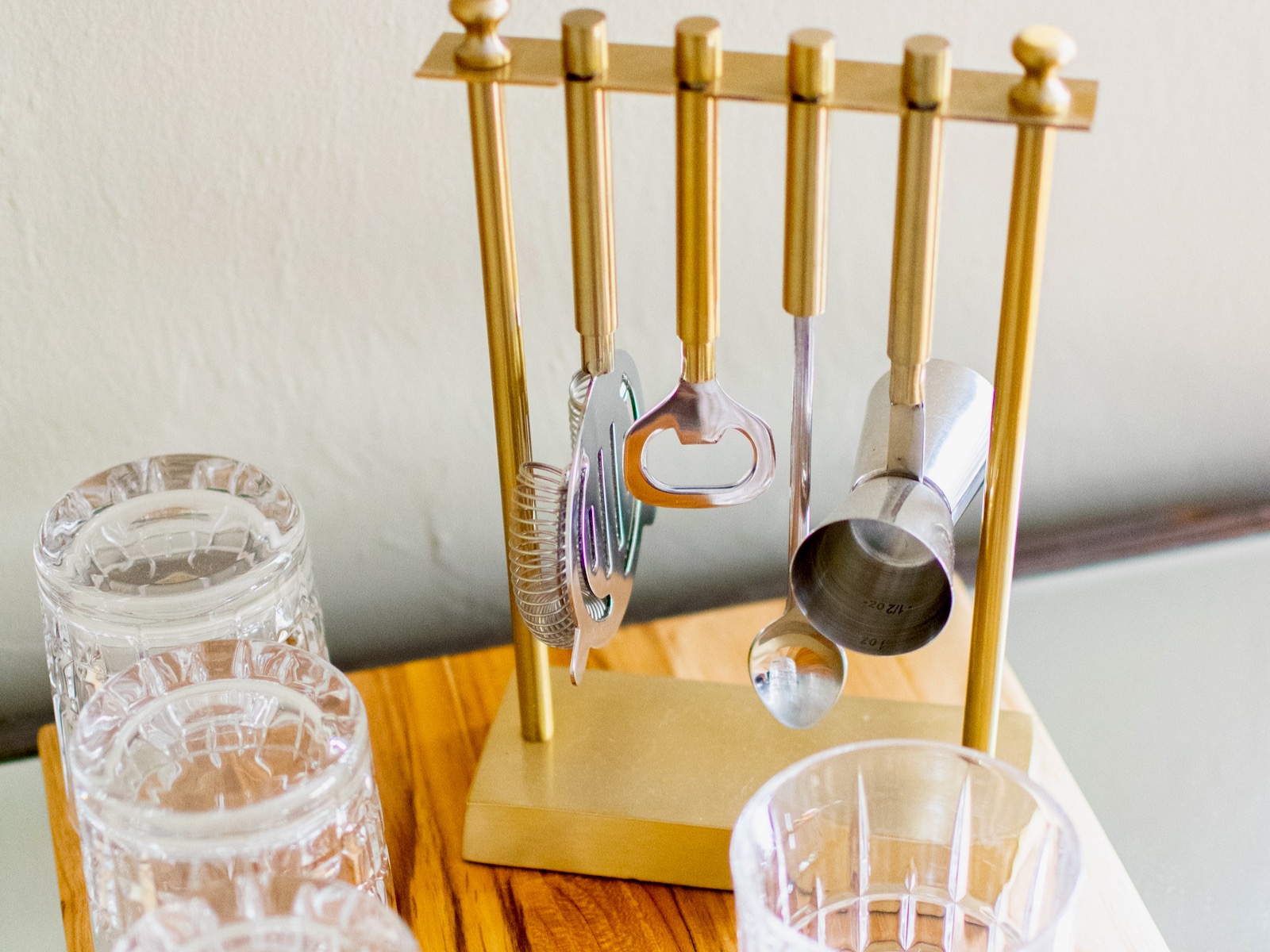 Every good bartender needs tools. I'd recommend starting out with a good shaker, a double-sided jigger, a muddler, a bar spoon and a cocktail strainer. Depending on the mocktails you find yourself making regularly, you may want to upgrade or branch out from there. For instance, items like pitchers, measuring flasks and other tools come in handy, especially for batching drinks for a crowd.
You might also want to invest in glassware. You don't have to get fancy right off the bat. Basics would include rocks glasses, highball glasses and wine glasses, which cover quite a number of bases.
Another item that's probably "next level" but convenient to have at home is a sparkling water machine (think SodaStream, etc.). This allows you to make your own sparkling seltzers (flavored or not) as well as control the carbonation levels in your drinks. If you love sparkling water, a machine will pay itself off in no time.
Wine & beer
Every good home bar has easy options like wine and beer. Fortunately, non-alcoholic versions of both have come a long way. Again, you'll have to taste a number of brands to see what you like, but here are some suggestions to get you started.
Near Beer
On the beer side, you've got myriad choices these days. Long time staples like Miller Sharp's have stood the test of time for a reason. Heinekin 0.0 tastes incredibly similar to the original. Lakefront just released an NA version of their classic Riverwest Stein. And Waukakee's Untitled Art offers an NA West Coast IPA brewed with Cascade, Centennial and Simcoe hops.
And – though they are not beer – some of the new Hop waters on the market are worth exploring, including Happy Water by Third Space Brewing, which has the same hops profile as their popular Happy Place beer. Meanwhile, Indeed's Hoopla is a fizzy sparkler with the citrus and earthy qualities of Mosaic and Sultana hops.
Where to buy: Well stocked grocers and liquor stores
NA Wine
As for wines, most of the virgin wines on the market are de-alcoholized, and I've found that many lack complexity and are much sweeter than I prefer. But, everyone's palate is different. So it pays to try a variety and see what you prefer. As I've found, you can always use the remainder of a bum bottle for cooking.
Some wines you might try include Leitz Eins Zwei Zero Riesling (lime, green apple, minerality); Giesen Marlborough Sauvignon Blanc (citrus, currants), Fre Merlot (black plum, cherry, sweet spices) and Ariel Cabernet Savignon (currants, cherries, milk chocolate, baking spices).
Where to buy: Well stocked grocers and liquor stores
Wine proxies
If you're up for something more complex than faux wine, check out some of the "wine proxies" out there. More like a bottled wine-like cocktail, these are composed from carefully blended teas, juices, vinegars, herbs, spices and other clever ingredients. And they are meant to be a meal-friendly stand-in for folks that live an alcohol-free lifestyle. Frankly, I'm finding them to be just plain intriguing beverages.
Acid League Wine Proxies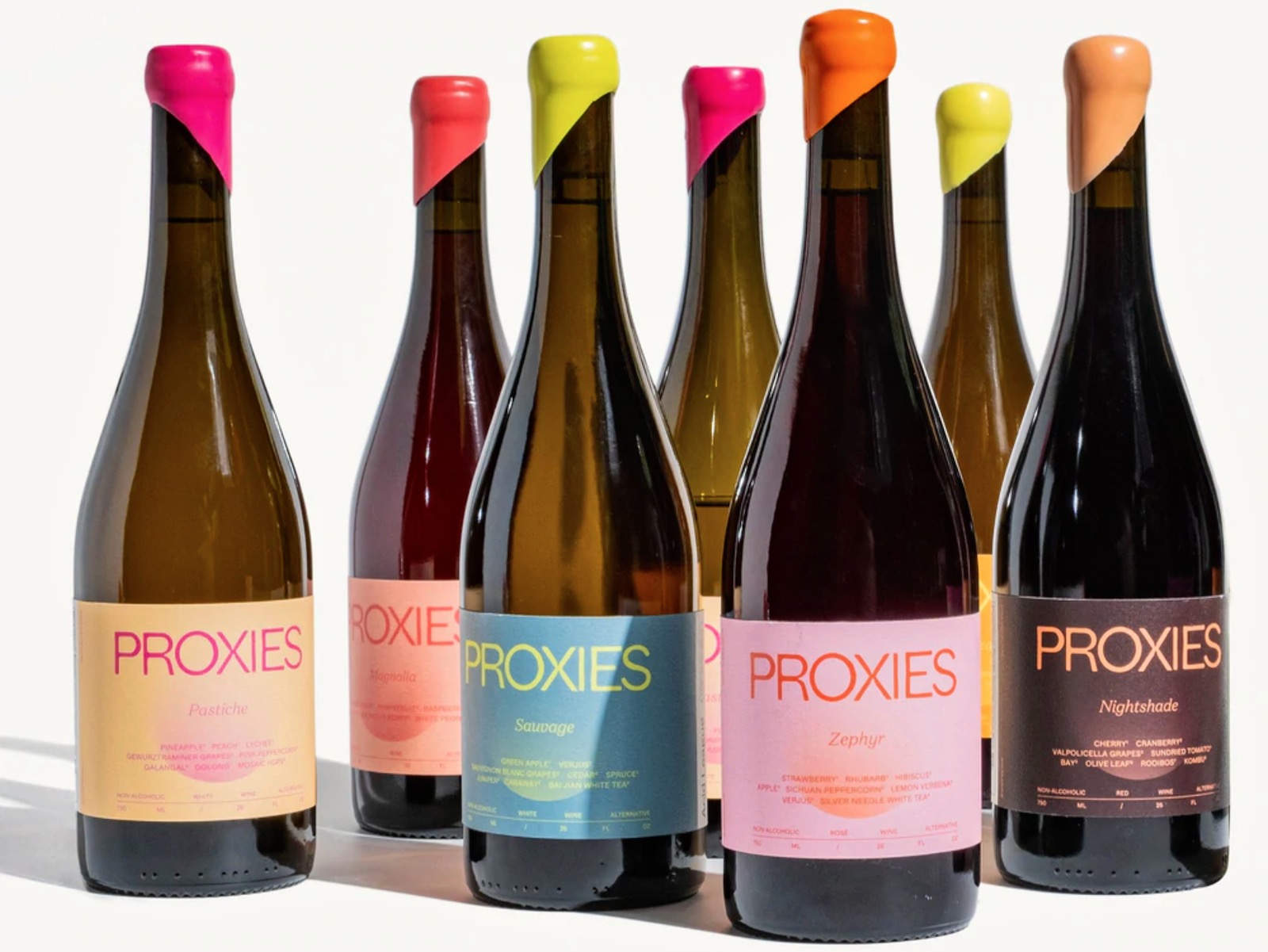 If your mind is open to a wine sub that operates solidly outside the usual box, then definitely put Acid League Proxies on your list. These beverages aren't trying to imitate specific wines; rather, they aim to be a wine alternative that replicates the experience of drinking wine and enjoying it with food. Interestingly, they really do deliver, offering the complexity and body that wine delivers without being a wine at all.
And the descriptions on their bottles are both accurate and (forgive me) intoxicating. Here's the description for Nightshade: "There's something magical about Tuscany as day turns to night. The scent of savory herbs and roasted tomatoes wafting through the air, whetting the appetite for the feast ahead. Nightshade captures it all in a bottle, meshing the savory depth of nightshades like paprika, Kashmiri chili, and sundried tomatoes with olive leaf and earthy rooibos tea. A rustic, reliable red fit for sipping every day and night."
Where to buy: Ray's Wine & Spirits (they carry four varieties: Nightshade, Sauvage, Pastiche and Zephyr)
More Recipes
Looking for mocktail recipes? Many of the brands I've mentioned offer suggested recipes on their websites. But here are some additional places to go for ideas and inspiration. But feel free to be creative. The more recipes you try, the more confident you'll feel creating great mocktails of your own. And, in the end, the best mocktails are the ones you love to drink.
Lori is an avid cook whose accrual of condiments and spices is rivaled only by her cookbook collection. Her passion for the culinary industry was birthed while balancing A&W root beer mugs as a teenage carhop, fed by insatiable curiosity and fueled by the people whose stories entwine with each and every dish. She's had the privilege of chronicling these tales via numerous media, including OnMilwaukee and in her book "Milwaukee Food." Her work has garnered journalism awards from entities including the Milwaukee Press Club.
When she's not eating, photographing food, writing or recording the FoodCrush podcast, you'll find Lori seeking out adventures with her husband Paul, traveling, cooking, reading, learning, snuggling with her cats and looking for ways to make a difference.