I promise I'm not only writing reviews of retro Summerfest shows this year, but having already seen The Breeders and Sir Mix-A-Lot, it's reasonable to think that tonight's Howard Jones recap means my musical sensibilities are stuck in the last century.
You wouldn't be totally wrong. As an unashamed card-carrying member of Gen X, my favorite genres of music do include '80s and '90s music, and Howard Jones was always one of top middle school mix tape picks. And in fact, I've already seen him at Summerfest in 2016 (and once at Shank Hall in 2007). Well, gag me with a spoon for wanting to see him again. HoJo brought a damned keytar to his New Wave party on Friday night.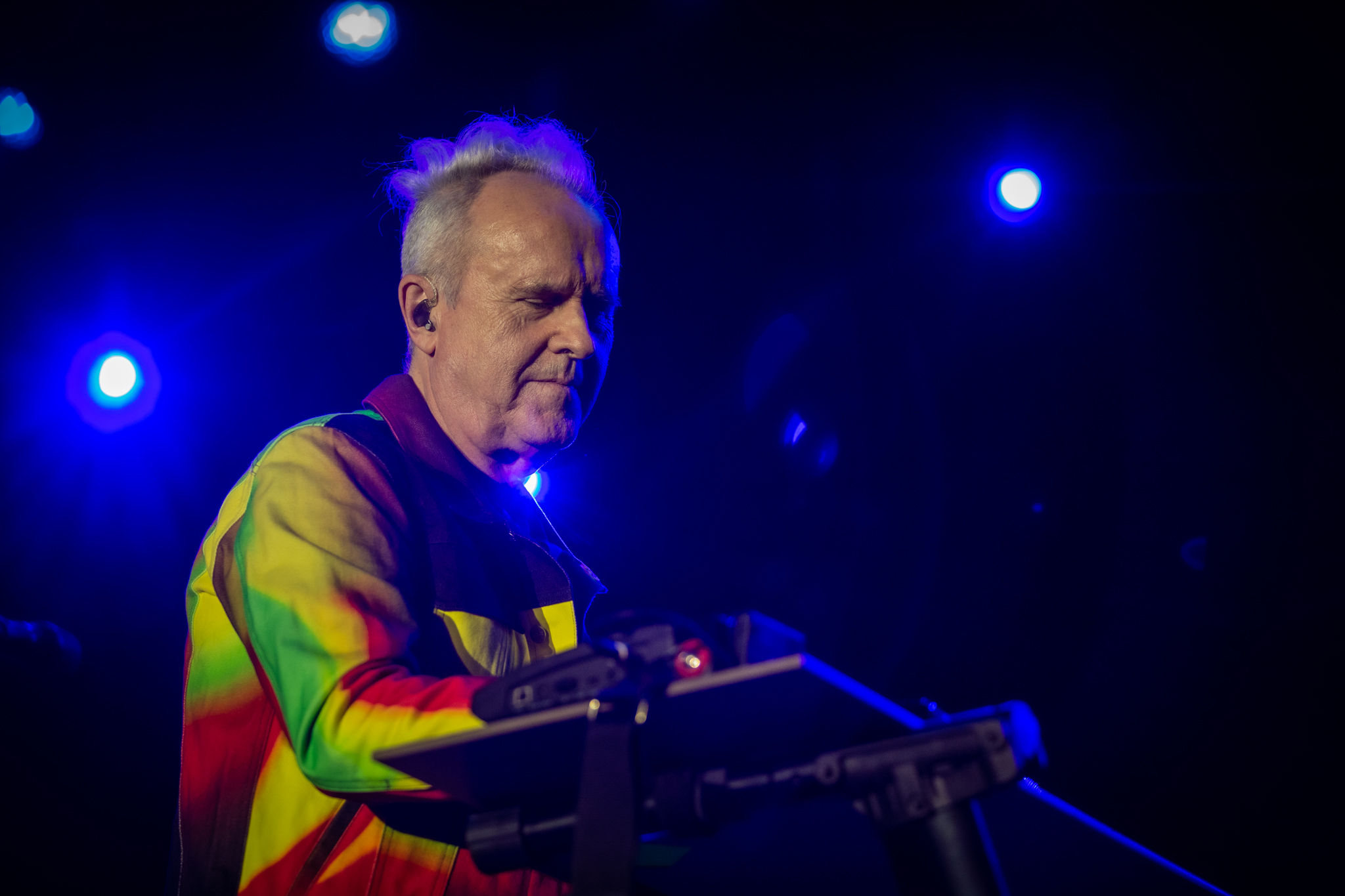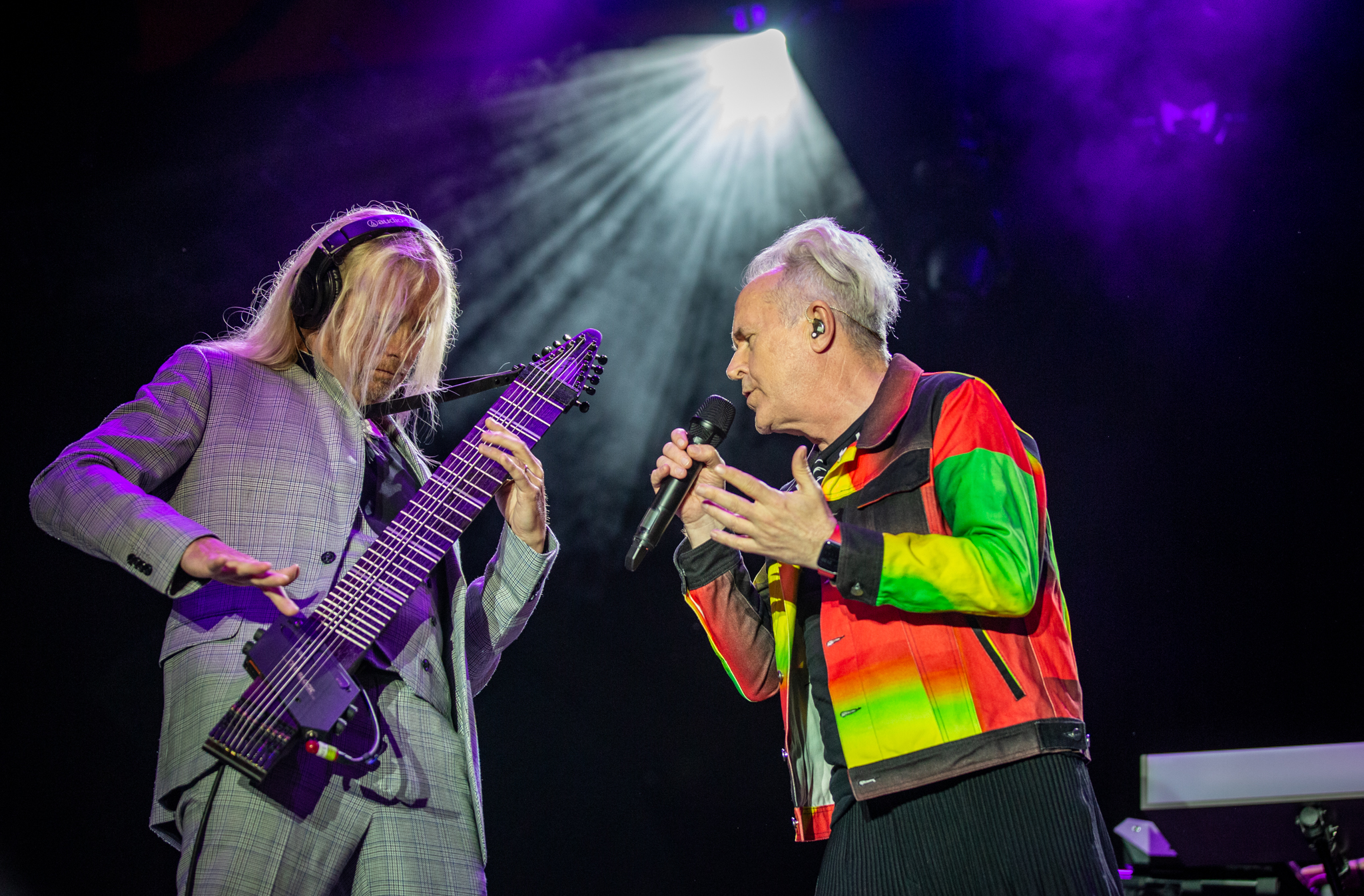 "It's great to be back at Summerfest," he said. I believe him, because it was great to have him back, too.
Unlike that 2016 show, which kicked off at 6 p.m. – I referred to it as an "Old Country Buffet start time" – tonight, Jones got the 9:30 p.m. spot at the Generac Stage. That felt a little more appropriate to me. So did the weather, which unlike yesterday's scorcher, was cool and comfortable.
It also meant a longer show, unlike his abbreviated seven-song set in '16. The crowd of gray haired forty and fifty somethings, myself included, soaked it in. The guy in front of me recorded the whole show on a camcorder – yes, a camcorder. Why, I don't know. It felt perfect, though.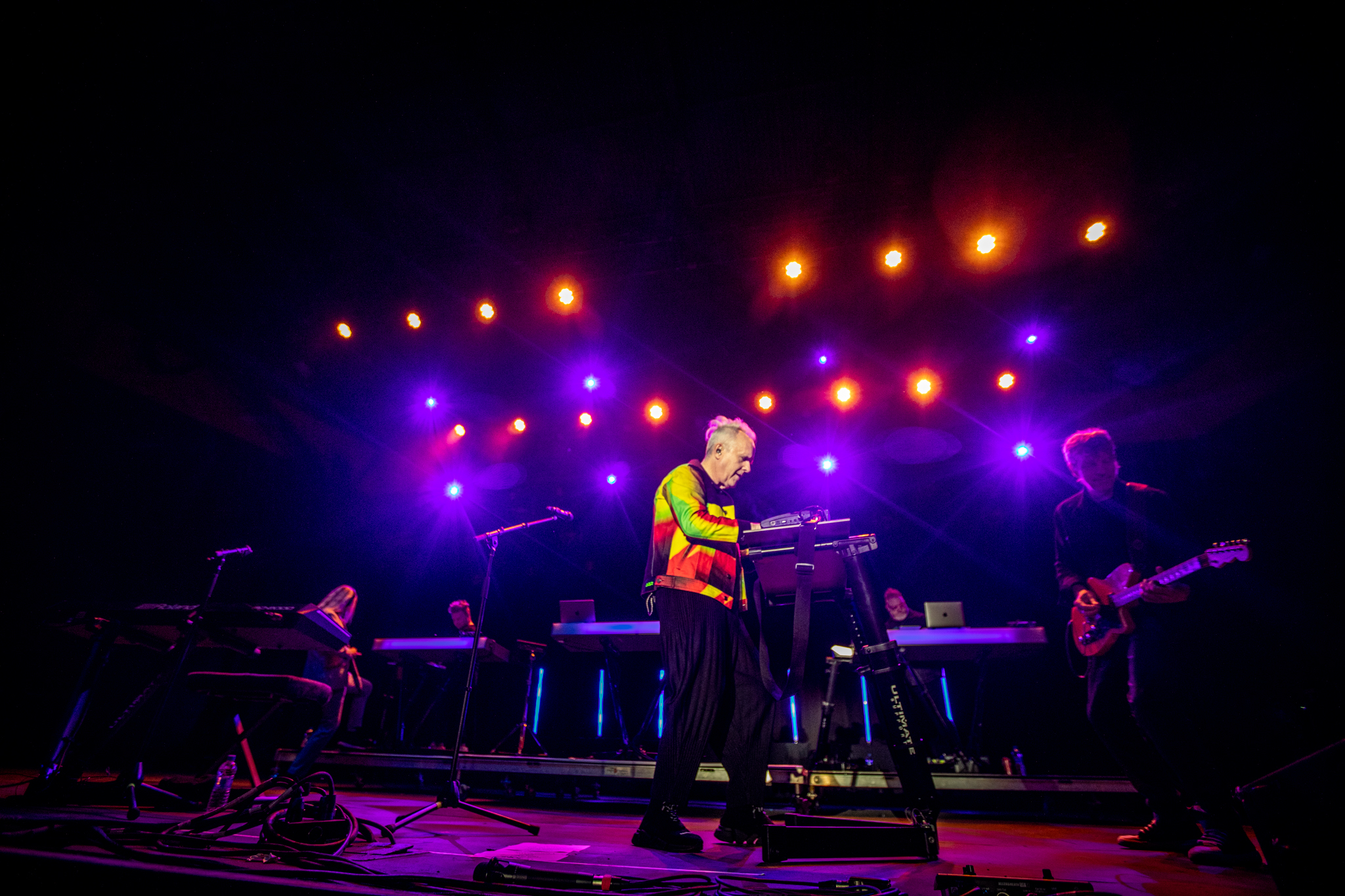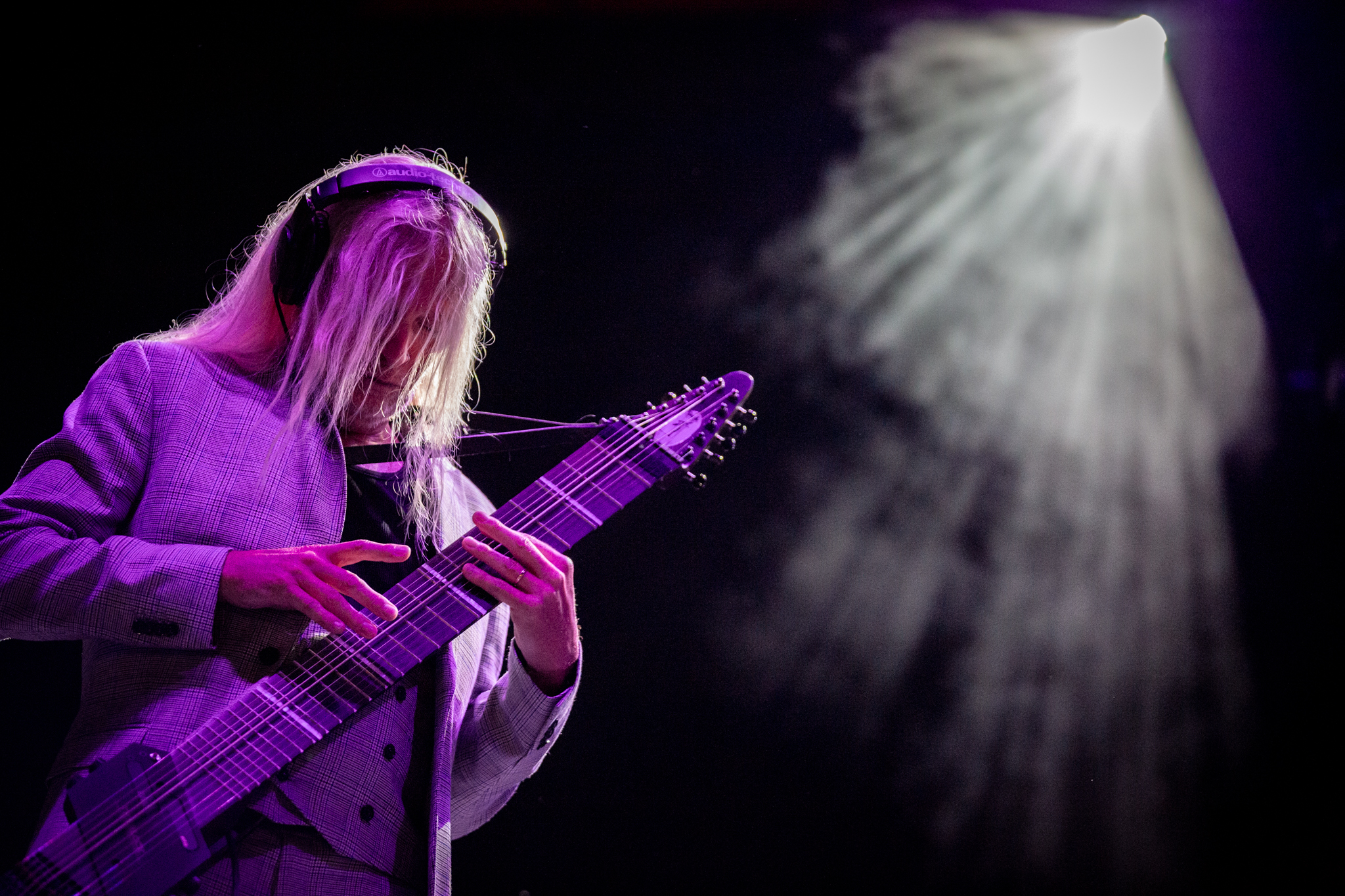 HoJo is no spring chicken, either, at 67, but he's still embracing his New Wave self, clad in flowing black pants and a jaunty neon blazer type thing with a lightning bold emblazoned shirt underneath. His shock of gray hair looked cool, and even though Jones didn't seem to expel a ton of effort tonight, he acted younger than his years.
Mind you, Jones put out "Transform" in 2019, his first studio album in a decade, but the Englishman had most of his monster success from 1983 to 1989, buffeted with a performance at Live Aid in 1985 … which is presumably why he played the unseasonable "Do They Know It's Christmas?" on the first night of July. He brought on Midge Ure on from Ultravox, who played earlier tonight. Who knew?
And Jones' bass player Nick Beggs, formerly of Kajagoogoo, led a cover of "Too Shy." It was actually funky AF, and this guy was brilliant throughout the entire set on his Chapmen Stick instrument.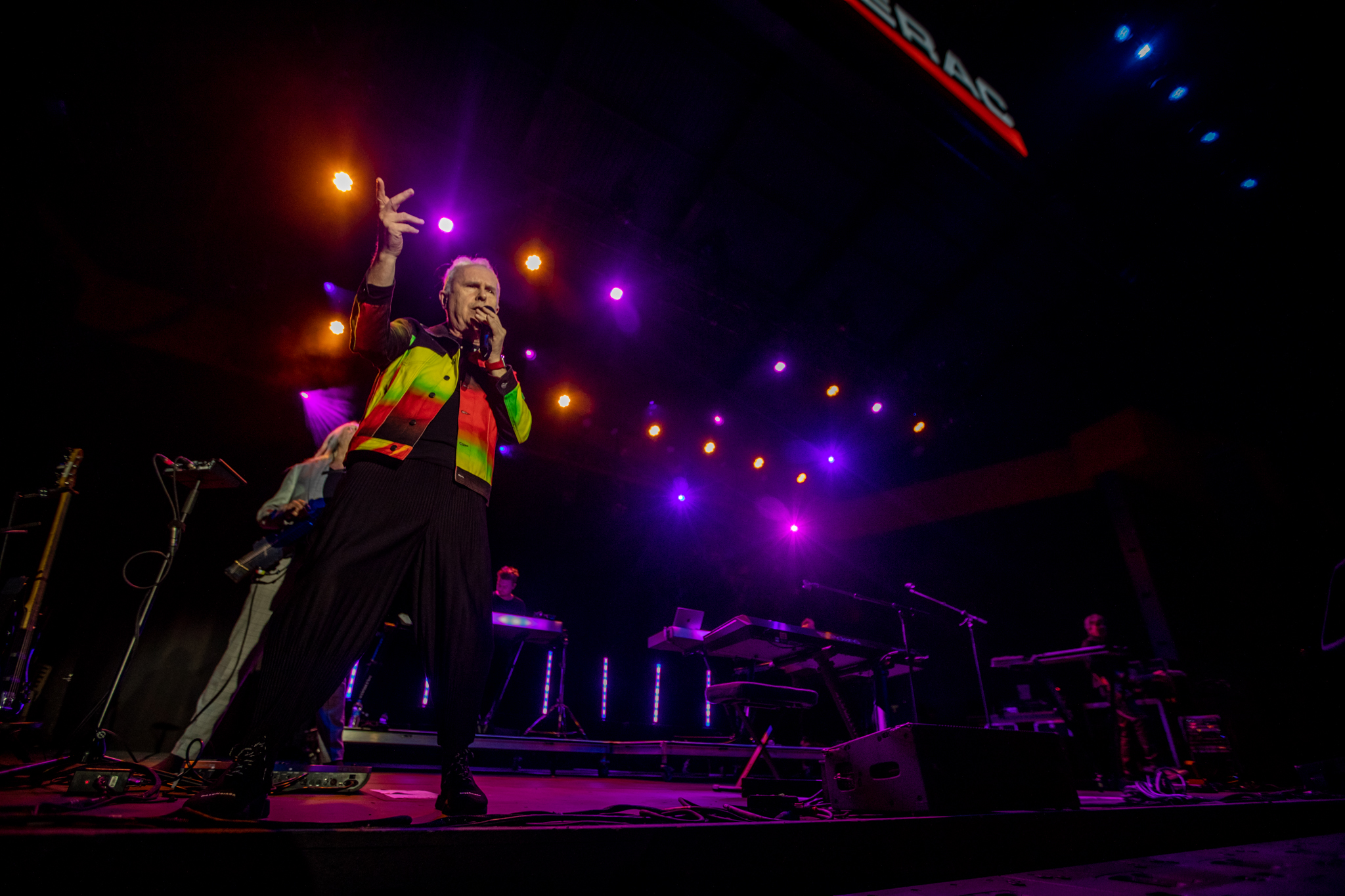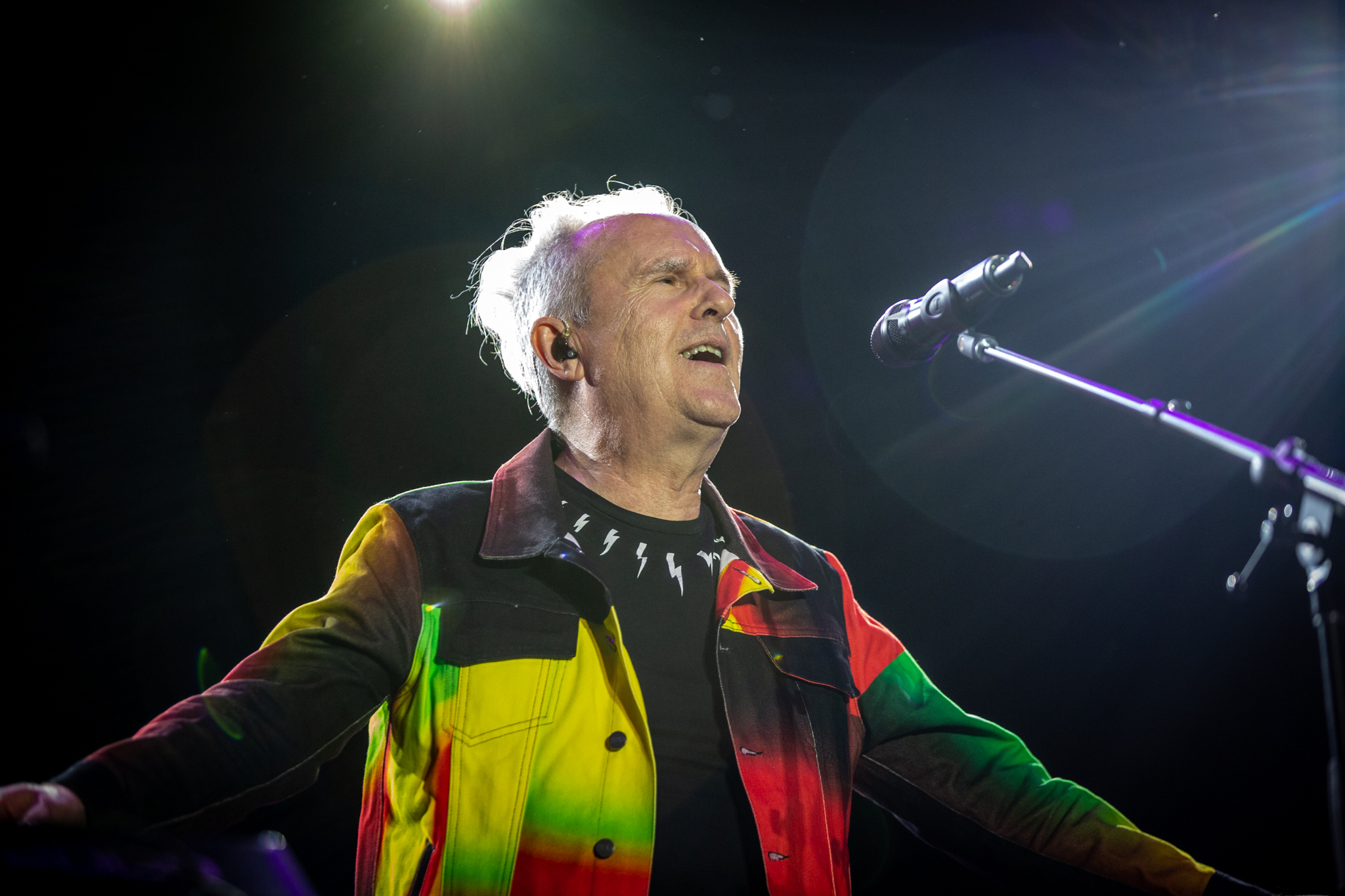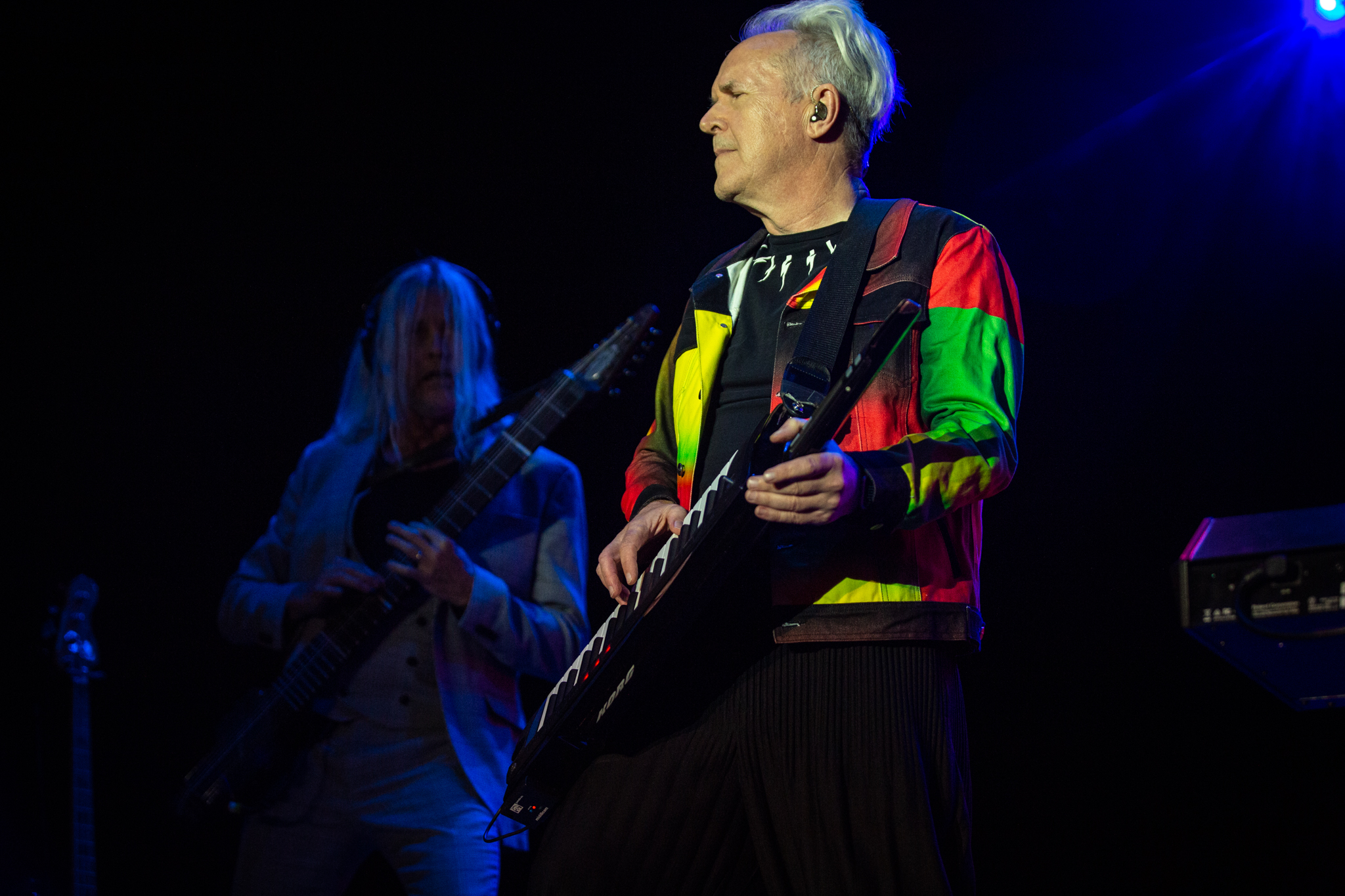 Jones was probably more popular in the U.K. than he was in America, charting 40 top 10 singles between 1983 and 1986, but five of his songs hit the U.S. top 20, and of course, he played them all tonight.
Before the show, when I told friends I'd be attending, some struggled to name one Howard Jones song. Well, if you were alive in the '80s, trust me, you'd know the hits he played tonight. Kicking off with "Pearl in the Shell," he brought fans to a fever pitch with synth classics like "Like To Get To Know You Well" and "Life In One Day," which he did in a weird acoustic call-and-response sort of way. He continued "No One Is To Blame," "New Song" (tweaking the lyrics to say, "I came to Milwaukee to sing this song") and of course, "Everlasting Love."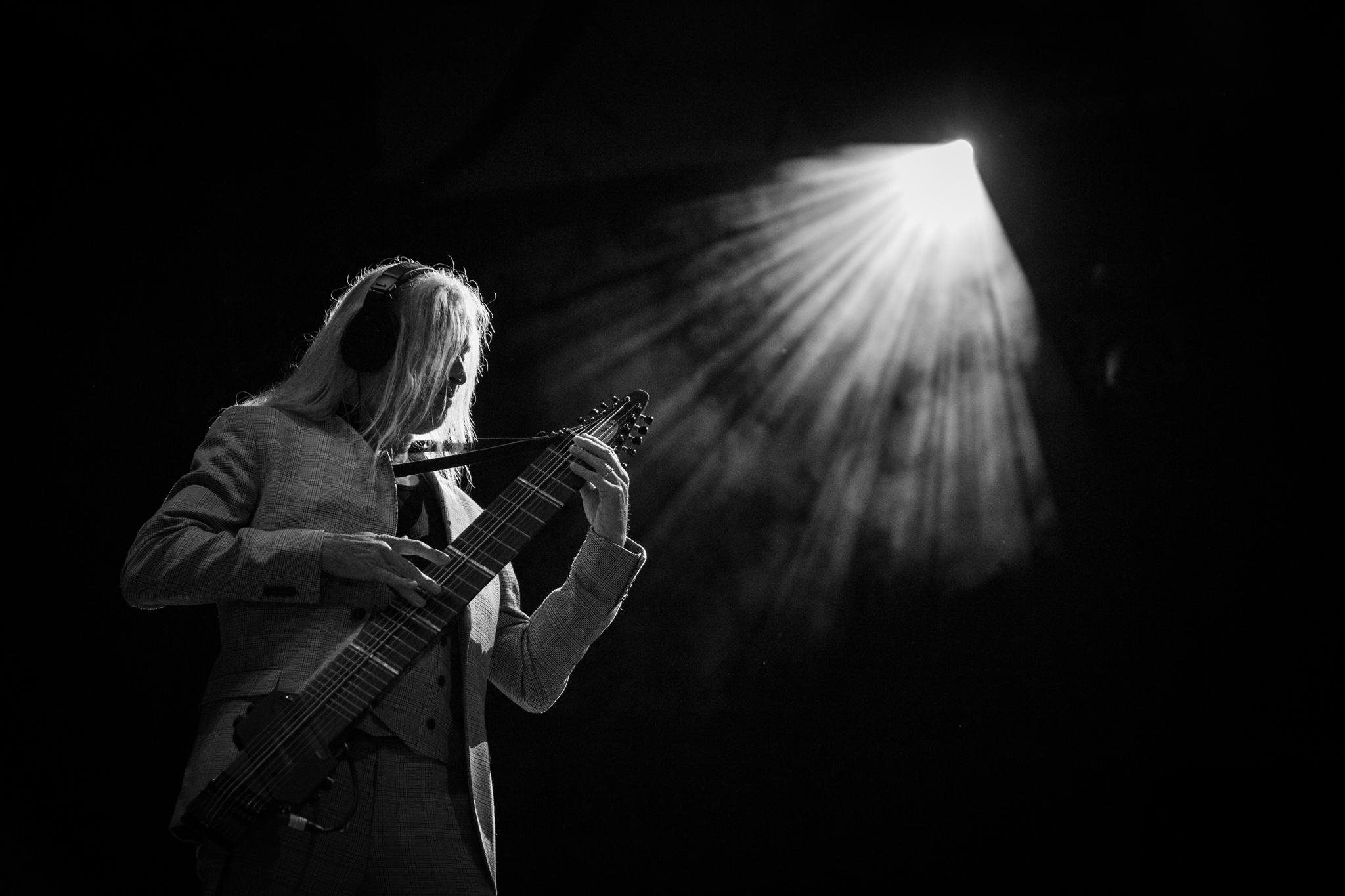 That energy grew as the hits did, too, wrapping up with "What Is Love" and "Things Can Only Get Better," complete with a very techno ending.
I found Jones to be a little schmaltzy throughout with a bit of a lounge singer vibe, but I'm not complaining. And if he keeps coming back to Summerfest, I'll see him again and again.
Set list:
Pearl in the Shell
Hunt the Self
Equality
Like to Get to Know You Well
Hero In Your Eyes
Life in One Day
Too Shy
No One Is to Blame
Do They Know It's Christmas?
New Song
The Human Touch
Celebrate It Together
Everlasting Love
Who You Really Want to Be
What Is Love?
Things Can Only Get Better
Andy is the president, publisher and founder of OnMilwaukee. He returned to Milwaukee in 1996 after living on the East Coast for nine years, where he wrote for The Dallas Morning News Washington Bureau and worked in the White House Office of Communications. He was also Associate Editor of The GW Hatchet, his college newspaper at The George Washington University.
Before launching OnMilwaukee.com in 1998 at age 23, he worked in public relations for two Milwaukee firms, most of the time daydreaming about starting his own publication.
Hobbies include running when he finds the time, fixing the rust on his '75 MGB, mowing the lawn at his cottage in the Northwoods, and making an annual pilgrimage to Phoenix for Brewers Spring Training.