One out of every five fruits and vegetables grown in the U.S. doesn't meet consumers' cosmetic expectations.
That could be anything from a crooked carrot, an odd-shaped orange, a curvy cucumber, a strangely skinny stalk of asparagus or a mushroom that's sprouted a twin brother. Despite their looks, each of these fruits and vegetables are still completely delicious and nutritious, but are often left to rot in fields or sent to the local landfill.
To compound the issue, wasting these fruits and vegetables also wastes the resources that were used to grow them. It's estimated that the resources used to grow wasted food amount to 21 percent of fresh water, 19 percent of fertilizer, 18 percent of cropland and 21 percent of landfill volume.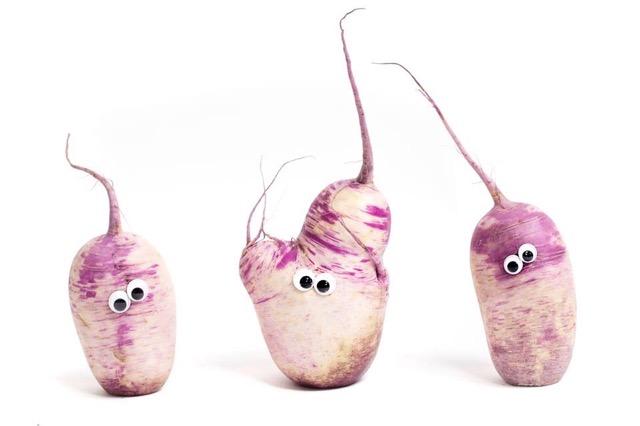 Depressing? Sure. But it's also an invitation to take action.
A produce delivery company called Imperfect is making that easy. Founded in 2015 by food waste activists Ben Simon and Ben Chesler, Imperfect has taken aim at that unnecessary food waste by finding homes for so-called ugly produce, which is sourced directly from farms and delivered to customers' doors for 30-50 percent less than grocery store prices.
Imperfect launched delivery services in Milwaukee at the end of June, thanks to a partnership with the Wisconsin Food Hub Cooperative, which comprises a collection of over 45 organic and conventional growers across the state.
"We're always looking for ways to make a bigger impact on food waste and make food accessible for more people. After our successful launch in Chicago last winter and in Indianapolis this spring, we learned that the Midwest is just as hungry for this type of positive change in our food system as the West coast is," says CMO Aleks Strub.
"The state of Wisconsin has been a proud proponent of organic and local agriculture for a long time and Milwaukee in particular is a hub of excitement around cooking and sustainability. We're excited to get to know Wisconsin better and be a part of Milwaukee's exciting food renaissance."
How does it work?
Customers can choose from four different boxes: an organic fruit and vegetable box, a conventional fruit and vegetable box, an all fruit box or an all vegetable box. Boxes are available in a variety of sizes and priced $11-43, depending on the type and size of the box. Customers can also choose the frequency of their deliveries.
Customers can choose to be surprised each week with an assortment of seasonal offerings. However, they can also log into their accounts customize their boxes during a specified window before delivery takes place. They'll be able to see the fruits and vegetables available from farmers and choose what they'd like in their boxes.
While much of the produce distributed to Milwaukeeans will come from the Wisconsin Food Hub Cooperative during the growing season, Imperfect also sources produce from the West Coast during colder months.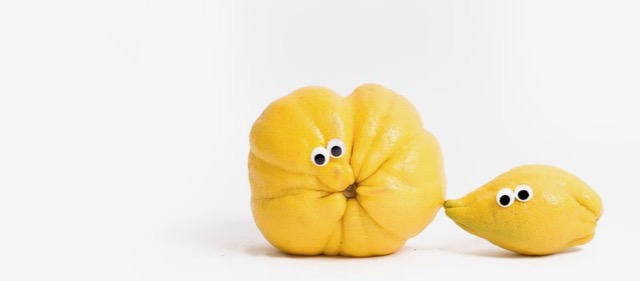 Increased food security
Imperfect's mission not only takes on the reduction of food waste. The company also works to increase food security in Milwaukee, using home delivery to increase access to nutritious affordable fruits and vegetables. To underscore their commitment, Imperfect also offers a low-cost box option for those who qualify for SNAP benefits.
While SNAP cannot be accepted by online grocery retailers (including Imperfect), customers who qualify for SNAP/EBT/food stamps can apply for a reduced cost box during the sign-up process. Right before checkout, they simply need to click the box that says "I would like to apply for a reduced cost box." Imperfect quickly review's the customer's application, responding to their inquiry to let them know if they qualify.
"Wasting less food is about eating better and supporting farmers," says Founder Ben Simon. "By eating Imperfect fruits and veggies, you're helping to change the food system, improve access to healthy food and protect the environment from the greenhouse gasses emitted by uneaten, decomposing food in landfills.
"Our company has kept over 21 million pounds of produce from going to waste at a time when one in eight families are struggling to put food on the table. We want to help end food desserts by making produce more accessible and affordable for families looking for healthy options."
For more information, please visit imperfectproduce.com. You can also follow Imperfect on Facebook, Instagram and Twitter.
Lori Fredrich (Lo) is an eater, writer, wonderer, bon vivante, traveler, cook, gardener and girlwonder. Born and raised in the Milwaukee area, she has tried to leave many times, but seems to be drawn to this quirky city that smells of beer and alewives.
Some might say that she is a little obsessed with food. Lo would say she is A LOT obsessed with food. After all, she has been cooking, eating and enjoying food for decades and has no plans to retire anytime soon.
Lo's recipes and writing have been featured in a variety of publications including GO: Airtran Inflight Magazine, Cheese Connoisseur, Cooking Light, Edible Milwaukee, Milwaukee Magazine and the Milwaukee Journal Sentinel, as well as on the blog Go Bold with Butter, the web site Wisconsin Cheese Talk, and in the quarterly online magazine Grate. Pair. Share.