OnMilwaukee's second generation is school age now, ranging from newborn to 15 years old. Occasionally, some of these kids will contribute their thoughts to a site that is older than they are. This commentary was written by 10-year-old Mara, who is the daughter of publisher Andy Tarnoff.
We all know Pewaukee's Country Springs Hotel was a beloved great hotel, but they just changed it. Now it's known as The Ingleside Hotel, but the water park is still there.
Now, this isn't my first time being here. I mean, yes, it is my first time being at the Ingleside, but I have been to Country Springs many times. And I can see a difference.
Are you coming here as a business person or with your family? Keep reading to find out why the hotel is good for both.
Here's our schedule of the things we did:
Once we checked in, we went to our room. There are four types of rooms. There's the normal room with one bedroom, one king bed, two chairs and a really nice bathroom. Then there is the executive suite (which I was in). It has two queen beds, a sofa, one night stand, two desks, a closet with a barn door, a bathroom with a barn door and a separate room with a toilet. The governor suite has two bedrooms, which are both like the normal rooms, and lastly, there is a presidential suite with two bedrooms, and in the bathroom there is a bathtub.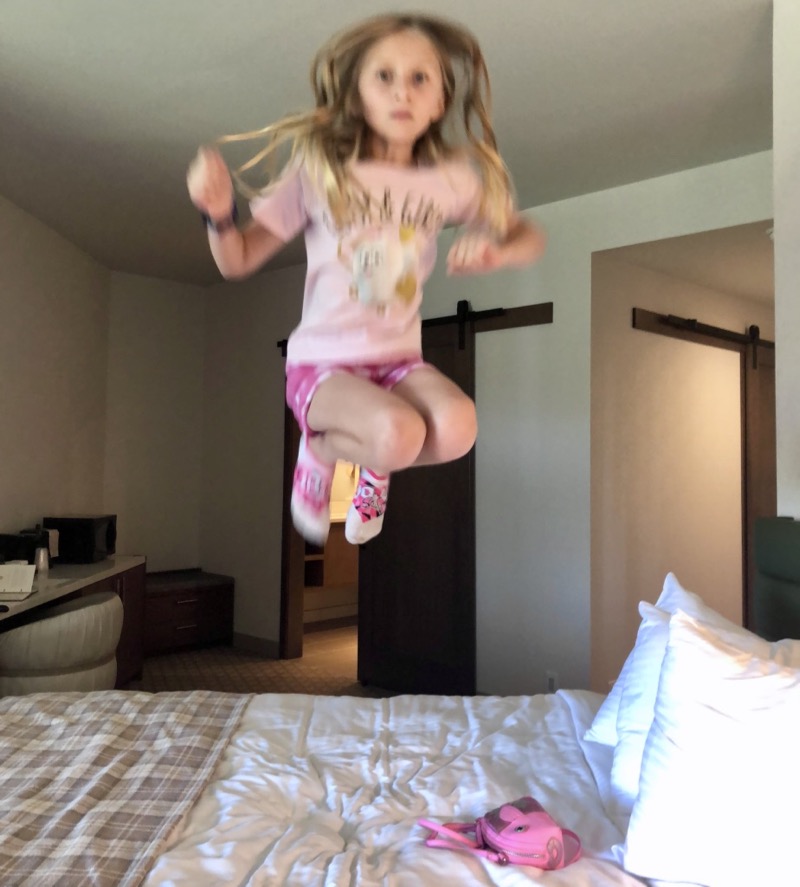 Next we went to lunch at Didi's bar. Unfortunately, our two salads took almost an hour to arrive, but the food was very good. We found out that the reason it was called Didi's bar was because the people who named it had an amazing nanny, whose nickname was Didi. Just last Friday, Didi visited the hotel and they surprised her by naming a restaurant after her. Also, in the bar, they had a mural of ducks swimming in a lake because the new owners' father loved ducks.
Then I got to talk to this really really nice employe named Stacy. Then I got to interview the general manager, Nancy, whose parents owned the hotel when she was younger.
Nancy gave us really interesting facts about the hotel and herself, and she gave us a behind the scenes tour, wich was very fun. Plus, she gave us a goody bag with four different types of candy and our very own Ingleside Hotel cups. Nancy explained to me that the business people who came to the hotel were more interested in the hotel itself than the waterpark. She also said that the families who came here were more interested in the waterpark.
After that, we went to the Country Springs waterpark, which was really fun (besides the strict lifeguards and all).
After that we went upstairs, back into our room, and we ordered room service. About a half and hour later, we got our food. I got a pepperoni pizza and a Sierra Mist, and I really liked it. After we finished our dinner, we went downstairs to Didi's bar for dessert. I got a monster cookie sundae, which is basically a cookie with a layer of chocolate and nuts, then a layer of ice cream and lastly a layer of whipped cream and a cherry.
Then we went back to our room and I called some family and friends. Afterward, my dad and I watched the "Teen Beach Movie" on the room's massive TV, and soon it was time to hit the hay on the comfortable beds.
The next morning we went Didi's Supperclub for some breakfast. I got a Belgian waffle with a side of sausage and some orange juice. My dad had eggs and bacon. Then we went to the indoor pool and swam around for two hours.
Next, we went to the arcade and played some games. Then we went to see Stacy again, who was so nice and she gave us a late stay pass. Then we went upstairs and my dad watched the Packers game and I plugged some headphones into my phone until it was time to check out.
All and all, it was a really fun stay. You might be wondering, why not just go to the Dells instead? Because think about it: If you travel like five minutes out of the Dells you're in the middle of nowhere. The Ingleside isn't that long of a drive – plus if you travel a short distance out of it you're not in the middle of nowhere like the Dells.
If you want to hear more about my experience or about my interview with Nancy, go to OnMilwaukee.com's YouTube page and you can find my video all about my stay.
Next time you are looking for something fun to do, I definitely suggest you come for a nice stay at the Ingleside Hotel.