Summer in Milwaukee means taking advantage of the limited-time lovely weather and exploring some of the city's outdoor drinking spots. The other day, I found one of its best.
The Yard is an outdoor patio that's part of the Iron Horse Hotel, 500 W. Florida St., just steps from the Harley-Davidson Museum. Celebrating its 10th anniversary this summer, the hotel decided to revamp The Yard in tribute to the milestone.
The Yard now features communal fire pits, new lounge furniture, a custom steel and wood pergola, and a new wood-fired cooking pit that's custom-designed for grilling and slow-smoking sausages, cuts of meats and even whole animals.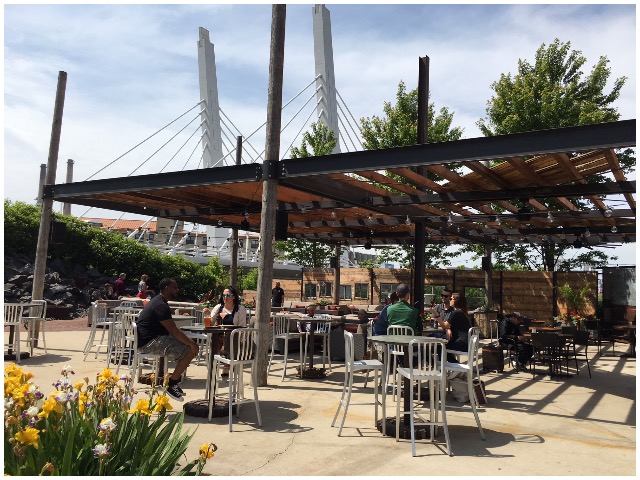 Local company Jr.'s Fabrication & Welding is the mastermind behind the renovations – so, naturally, the new pit will only respond to the name of "Junior." Also responsible for making the pergola, the team used 8,000 pounds of steel and tons of wood to build this beautiful new piece. Nationally recognized bike builders and painters, Jr.'s was the perfect crew for the job, as the Iron Horse is the country's only hog-centric hotel.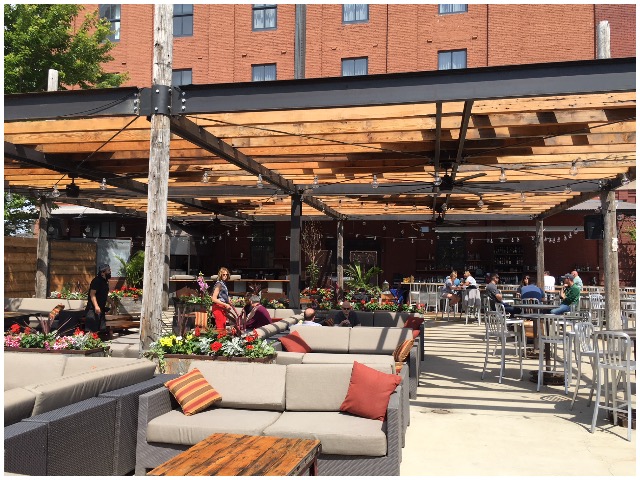 The renovated Yard is full of activities this season, including its Thursday Bike Nights and Sunday Sounds concert series, hosted from 1-4 p.m. and featuring Milwaukee artists. The Yard is open both to hotel guests and the local community.
Soon, The Yard will introduce happy hour specials from 4 to 7 p.m. on weekdays. A recipient of the Wine Spectator Award of Excellence for its 100-plus bottle list, The Yard has an array of wine, local beers and seasonal craft cocktails.
During my recent visit, I snagged a sip of one of Iron Horse General Manager Brian Fahey's favorite drinks called the "Amalfi Spritz," which is made with Aperol, rosemary infusion, fresh grapefruit and sparkling rosé. I highly recommend it!
Unique, timeless and local, The Yard should be your next stop for a refreshing summer drink and good conversation. Head to its patio now to check out the updates for yourself.