Just a few months ago, a historic, pre-Civil War era pioneer house in the old Town of Granville was sold.
Soon it will be on the market again (and I'll revisit to update you on how it looks, so stay tuned).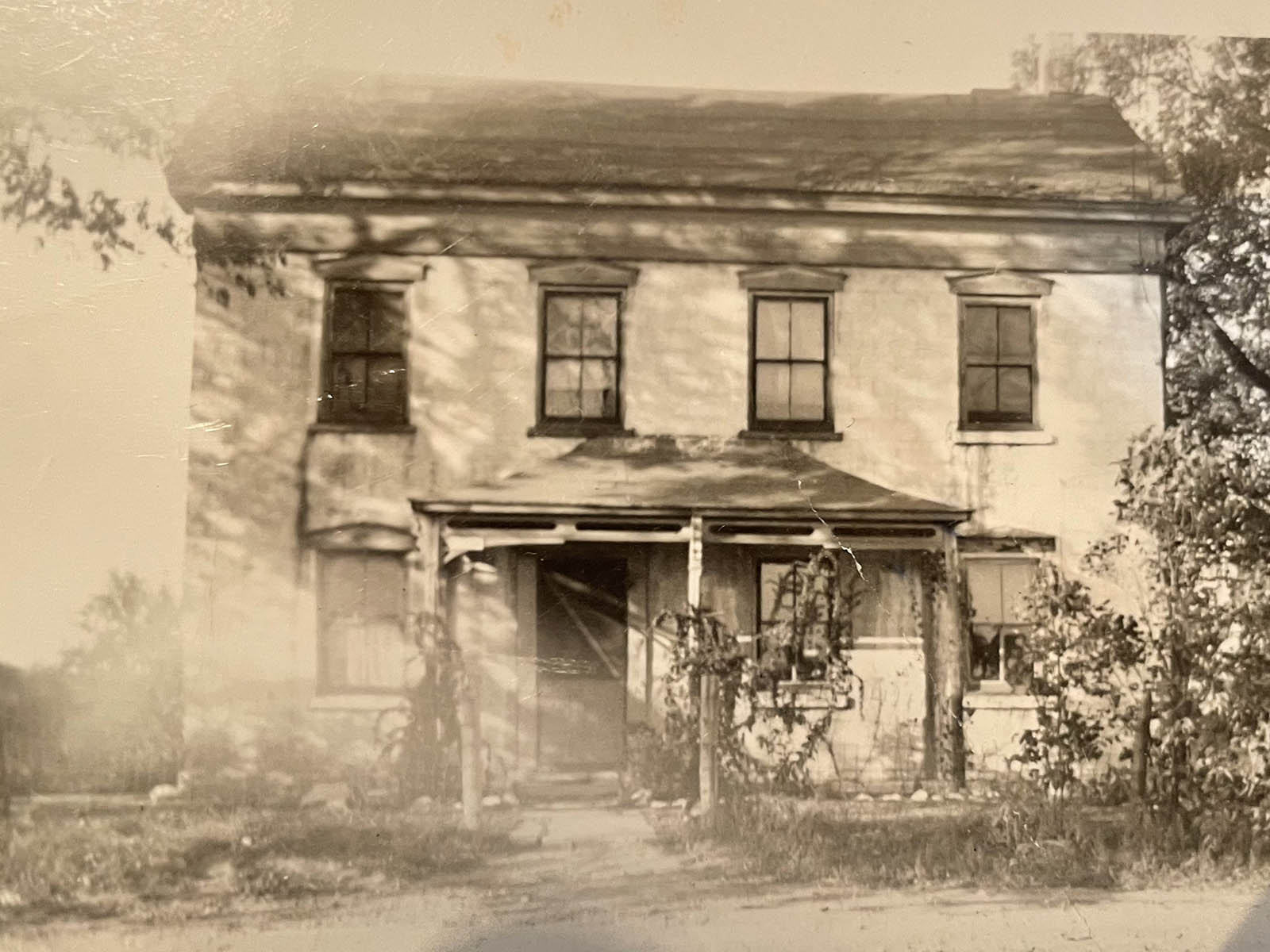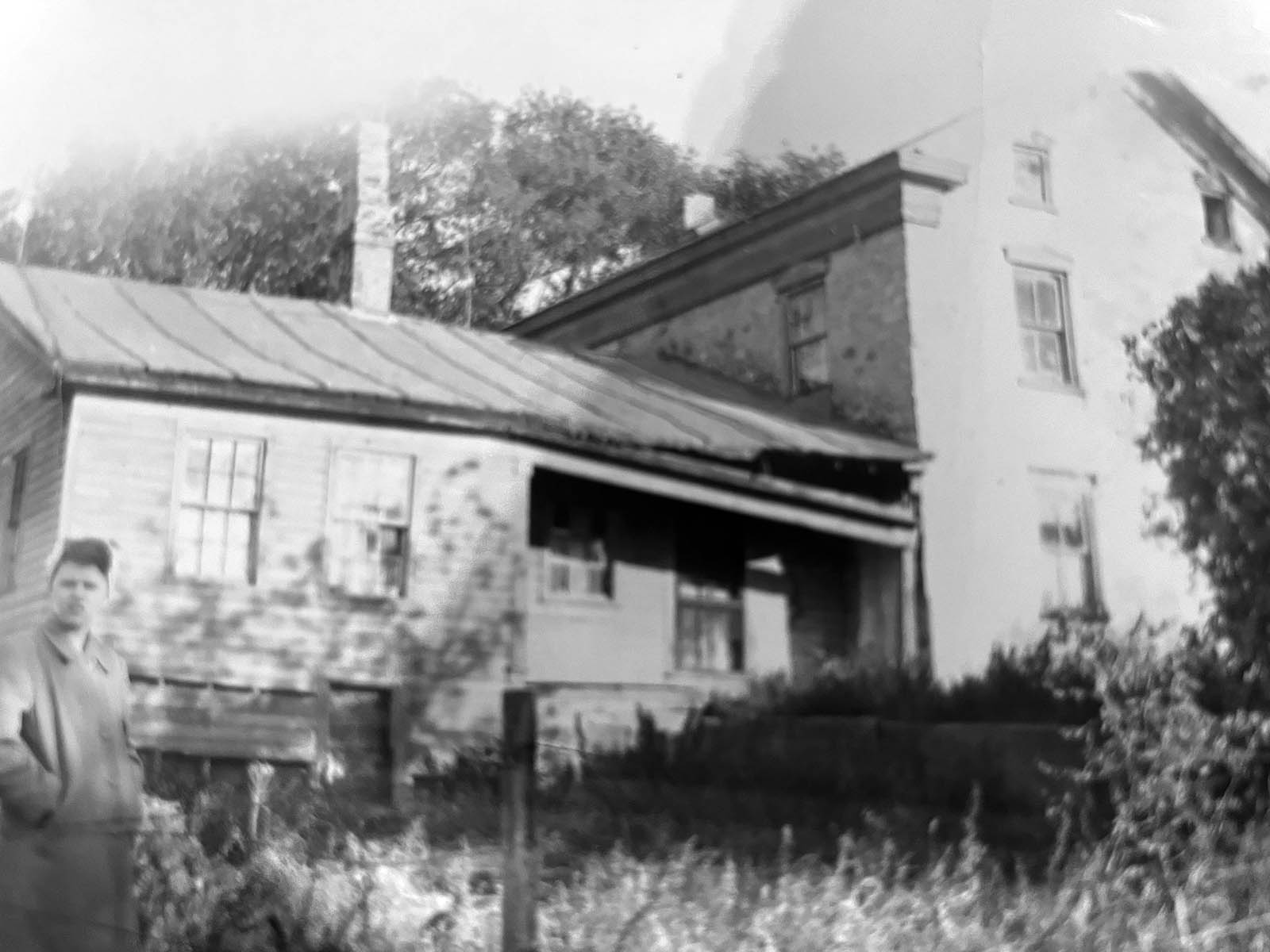 The Isaac Leister house, 11142 W. Bradley Rd., which used to lord over 80 acres of farmland – most of which is now part of Dretzka Park golf course – is currently undergoing renovation work and will be listed for sale again soon.
It is among the oldest houses in the city.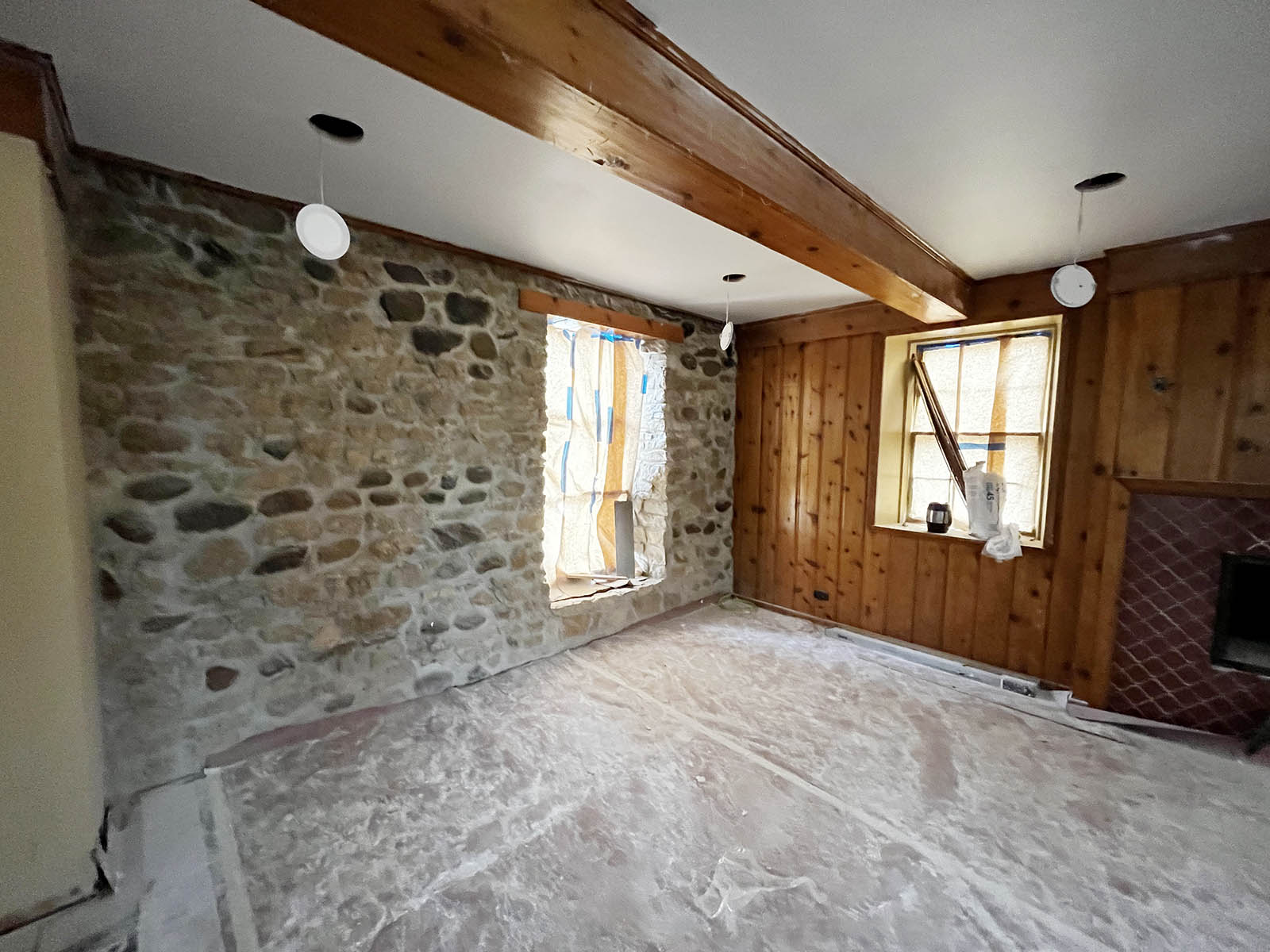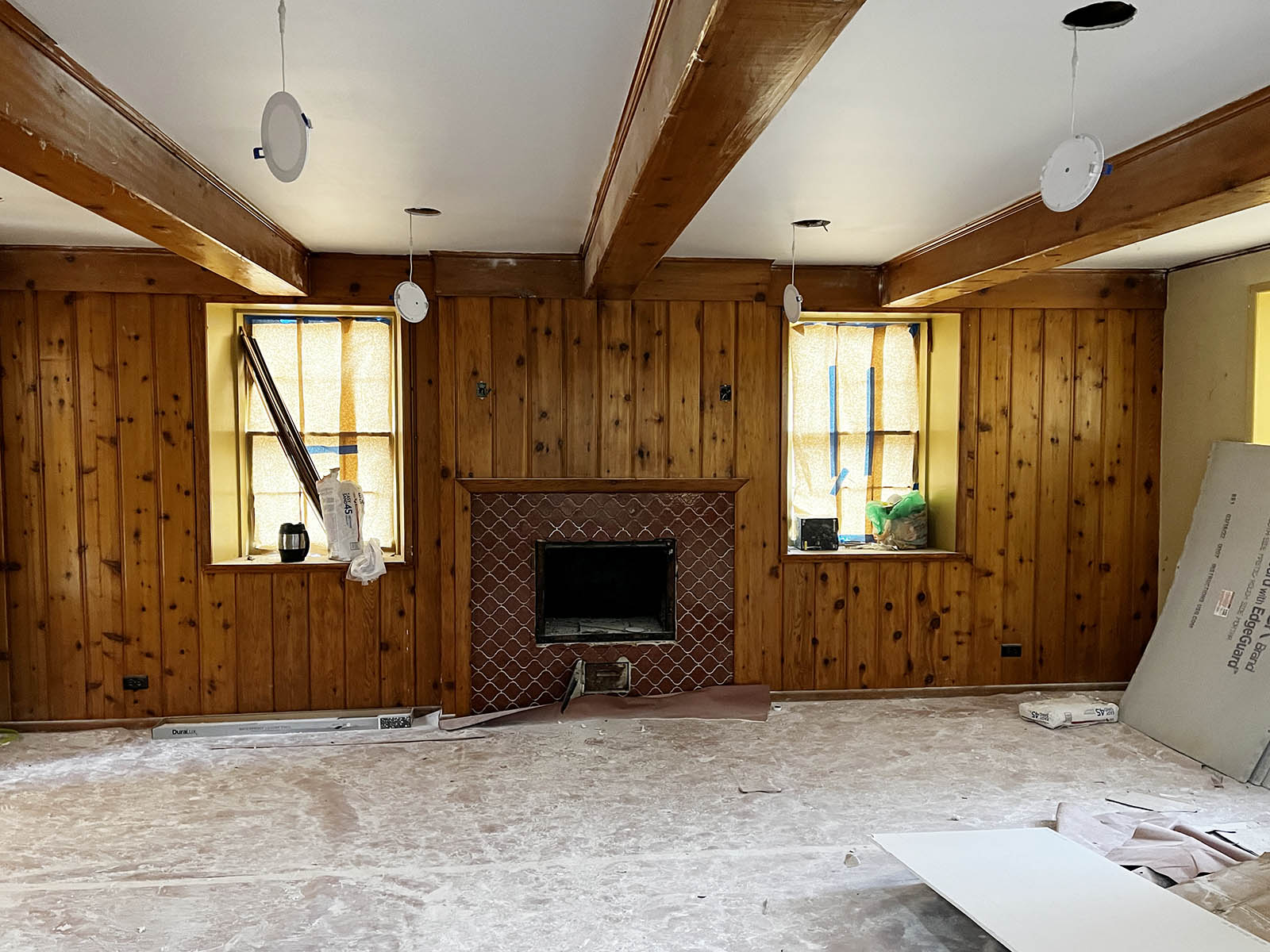 The 1,850-square-foot home, which now sits on roughly an acre of land, was purchased as a foreclosure from U.S. Bank in February by T'Angelo McNair and his business partners, who are doing the work.
"I've got a company," McNair says of All Service Contracting, which he operates with his partners Brandon Clark and Barton Clark. "I do HVAC and electrical. We do real estate, as well."
McNair expects the work to be completed and the house listed again within a couple months.
The home was built by Isaac Leister, who came to Milwaukee from Franconia, Pennsylvania with his older brother Charles in 1839. The two bought 160 acres of land in the nascent Town of Granville, where settlers (many from Pennsylvania) were arriving to set up farmsteads and build churches, including Salem Lutheran Church in 1847.
Charles took the land to the east and Isaac, the tract to the west.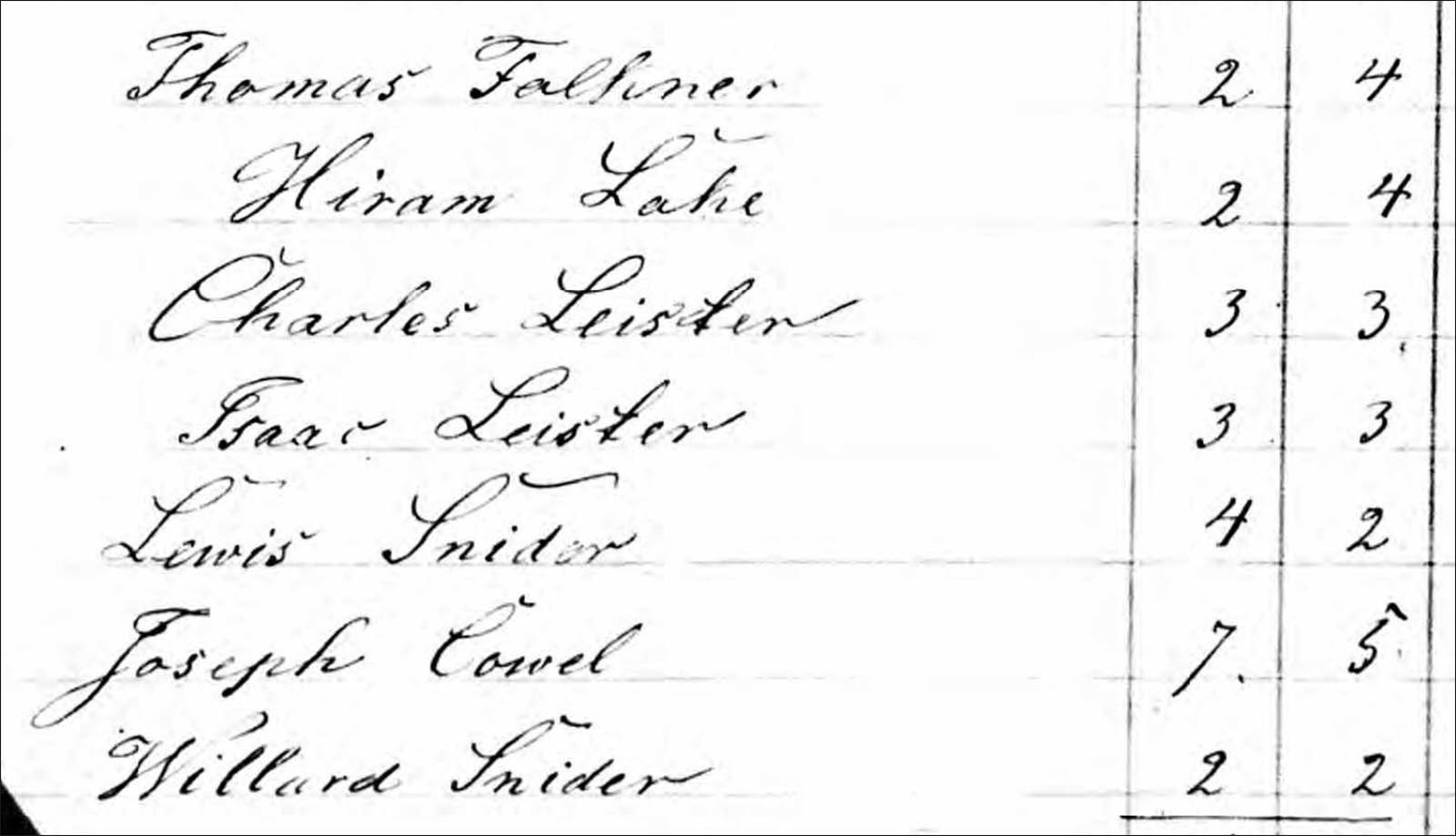 By 1850, when he was 26, Leister was married to Lovina Barnes. Barnes had arrived in Menomonee Falls with her family from Pennsylvania in 1844 and married Leister two years later, and they had two children. By this time, Leister owned land valued at $1,400.
Another Leister brother, Noah, would also arrive in Granville sometime early on.
According to one source, Isaac likely built a log house and evidence of it remained long after in the form of foundation stones.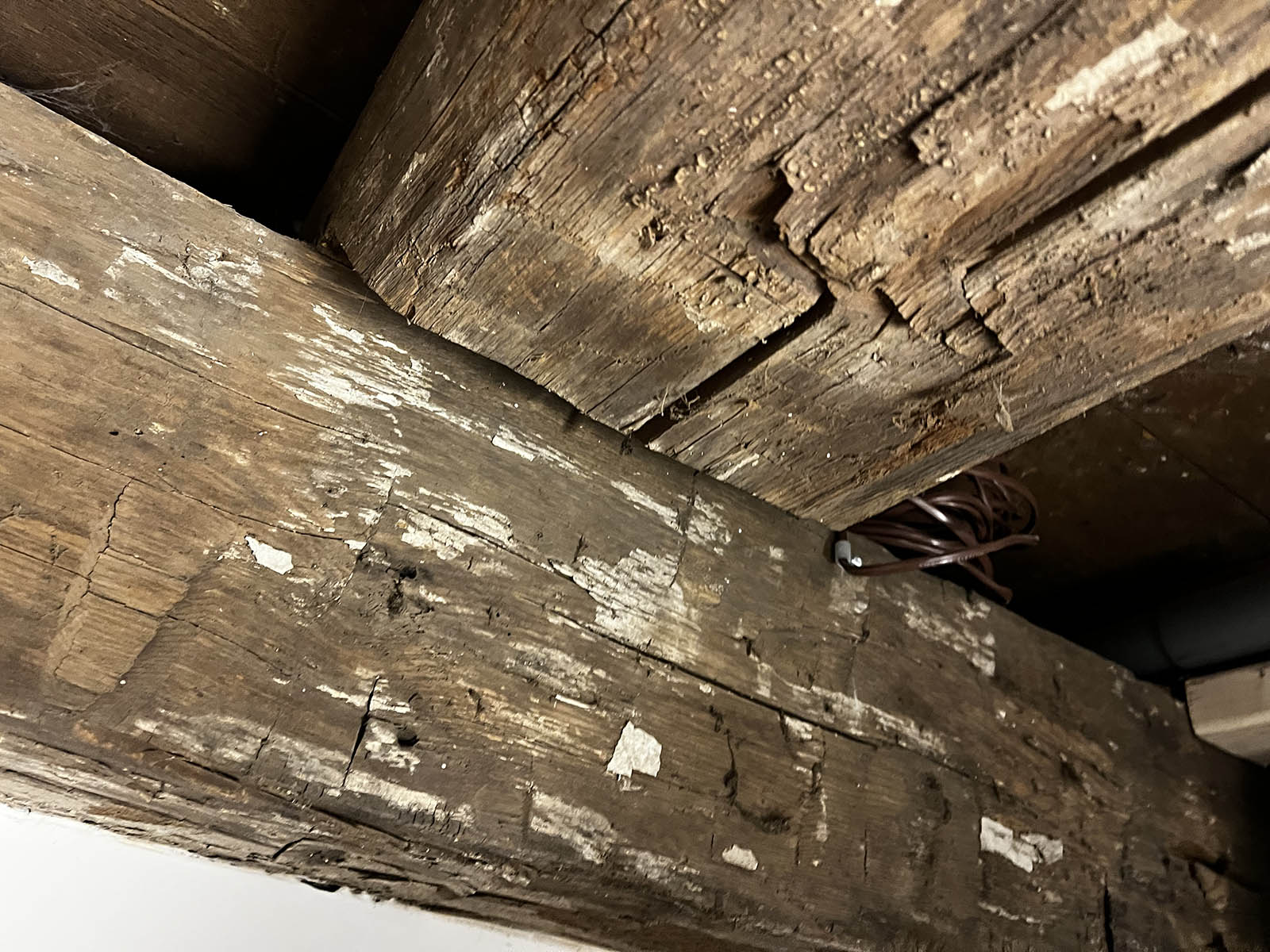 In five years' time, Isaac built his house, a limestone Greek Revival farmhouse with walls that are 30 inches thick in the basement, where the foundation is constructed of boulders, and taper to 14 inches up at the roof. The walls are limestone ashlar and the floor joists and roof rafters are all hand-hewn oak tied together with mortise and tenon.
Though Isaac and Noah Leister registered for the draft in 1863, I didn't find service records for them. I did, however, find one for Charles, who served as a corporal after enlisting in 1862, at the age of about 56. He was wounded at Mud Creek, Georgia in June 1864 and mustered out a year later.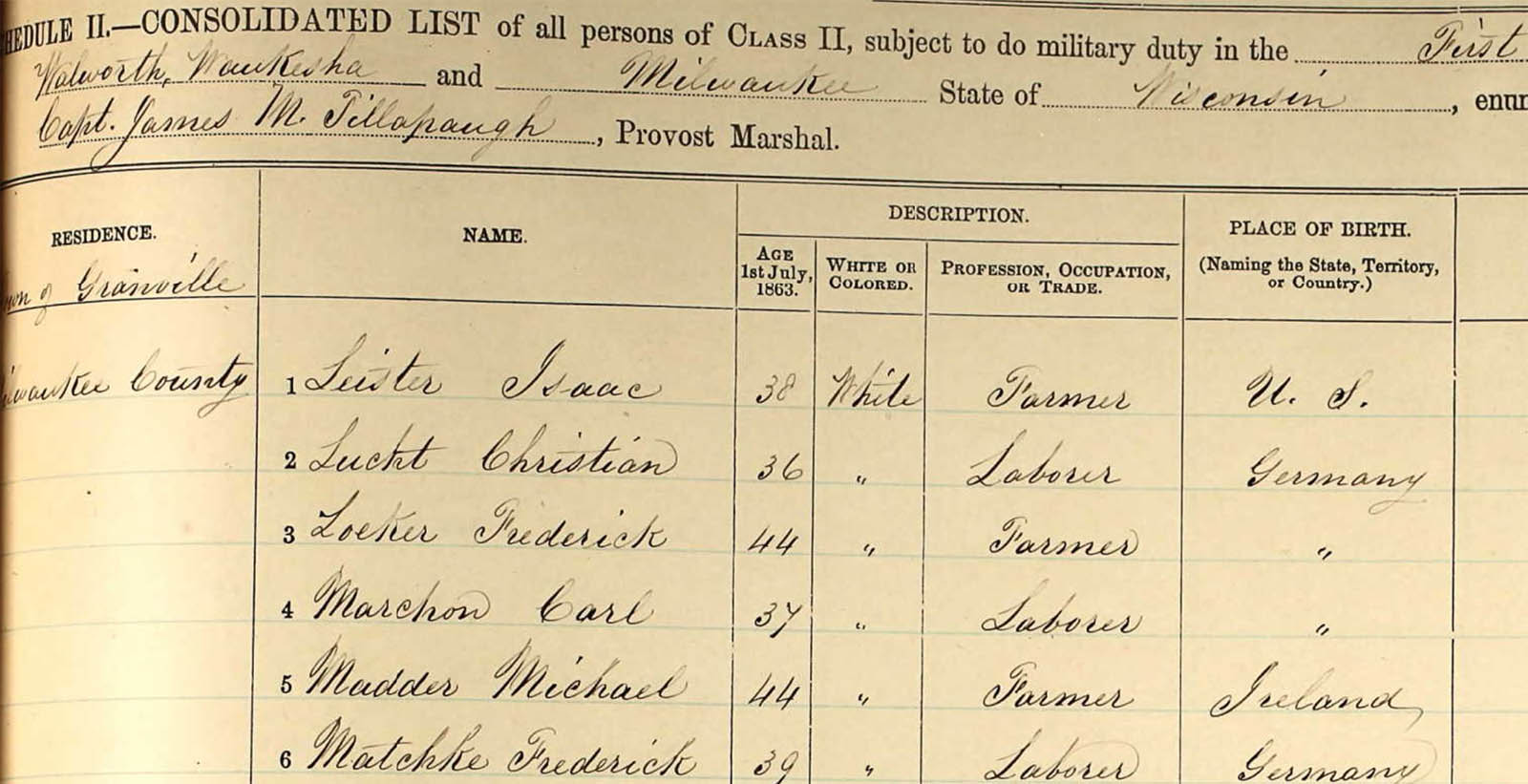 "A distinctive feature of the Leister House is the classical oak entablature," noted the historic designation report. "It consists of a wide, plain architrave and frieze that is topped by a projecting, beveled cornice.
"The entablature extends the full length of the house on both the front and rear with returns at the gable ends suggests the temple-front pediment that was commonly used in more formal interpretations of the Greek Revival
style."
Isaac's house was locally designated in 1983.
The report adds that, "Sometime in the 1870's or 1880's an Italianate style porch was added as well as the six over six sash were removed and replaced with two over two sash on the south and west elevations."
Those would be far from the only changes.
Retired by 1880, Leister died in 1884 in Menomonee Falls, where he and Lovina had moved, leaving the house, to their son Aaron.
Lovina died in 1914 at the age of 86, having returned to Granville to live with her son.
In 1944, Walter Leister, a grandson of Issac and Lovina, sold the house and land to Willard J. Langenohl, who moved lived there with his wife and four children, for $2,500.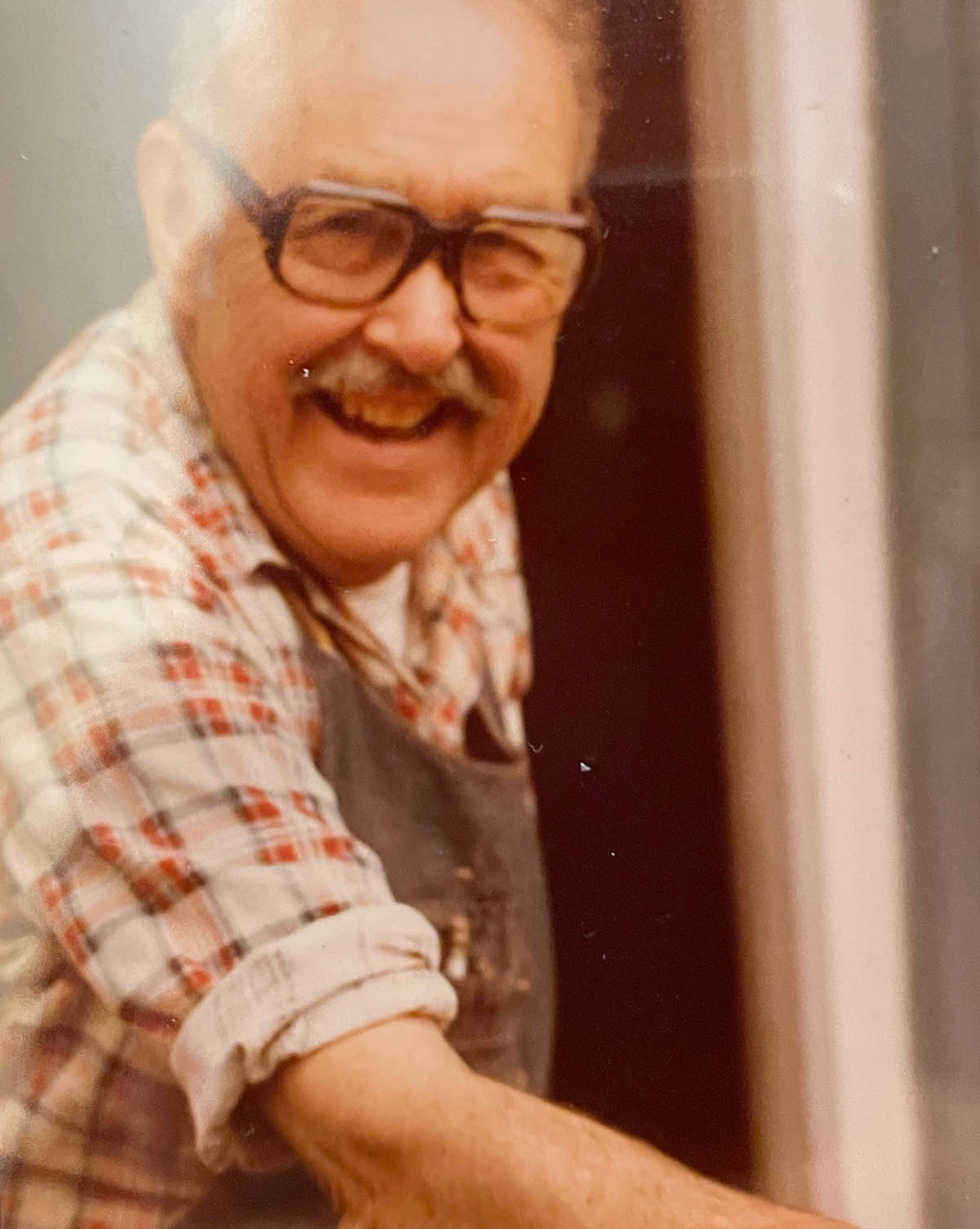 Langenohl was an amateur carpenter and he left his mark all over the house. Many of those marks remain and will remain.
The house today is as much a Langenohl legacy as a Leister one, as the former totally renovated the home.
In 1957, after winning a "Do It Yourself" award from the the Milwaukee Journal for his labors, that work was detailed in an article in the paper.
First, Langenohl removed six-room wood frame addition that had been stuck on the back of the house around the turn of the century and had become dilapidated and rat-infested. You can see it in the second photo near the top of this story.
In its place, Langenohl built a porch.
He removed overgrown foliage, replaced rotted windows, painted exterior trim, replaced the roof tiles, built a new chimney stack, removed a front porch, built and installed new shutters, replaced the door and spent two weeks chipping off the old limestone and sand coating that covered the fieldstone walls.
Inside, Langenohl rearranged room partitions, built and installed a new kitchen, replaced the wood floors with new oak, completely rewired and replumbed, replaced the heating and built a new staircase.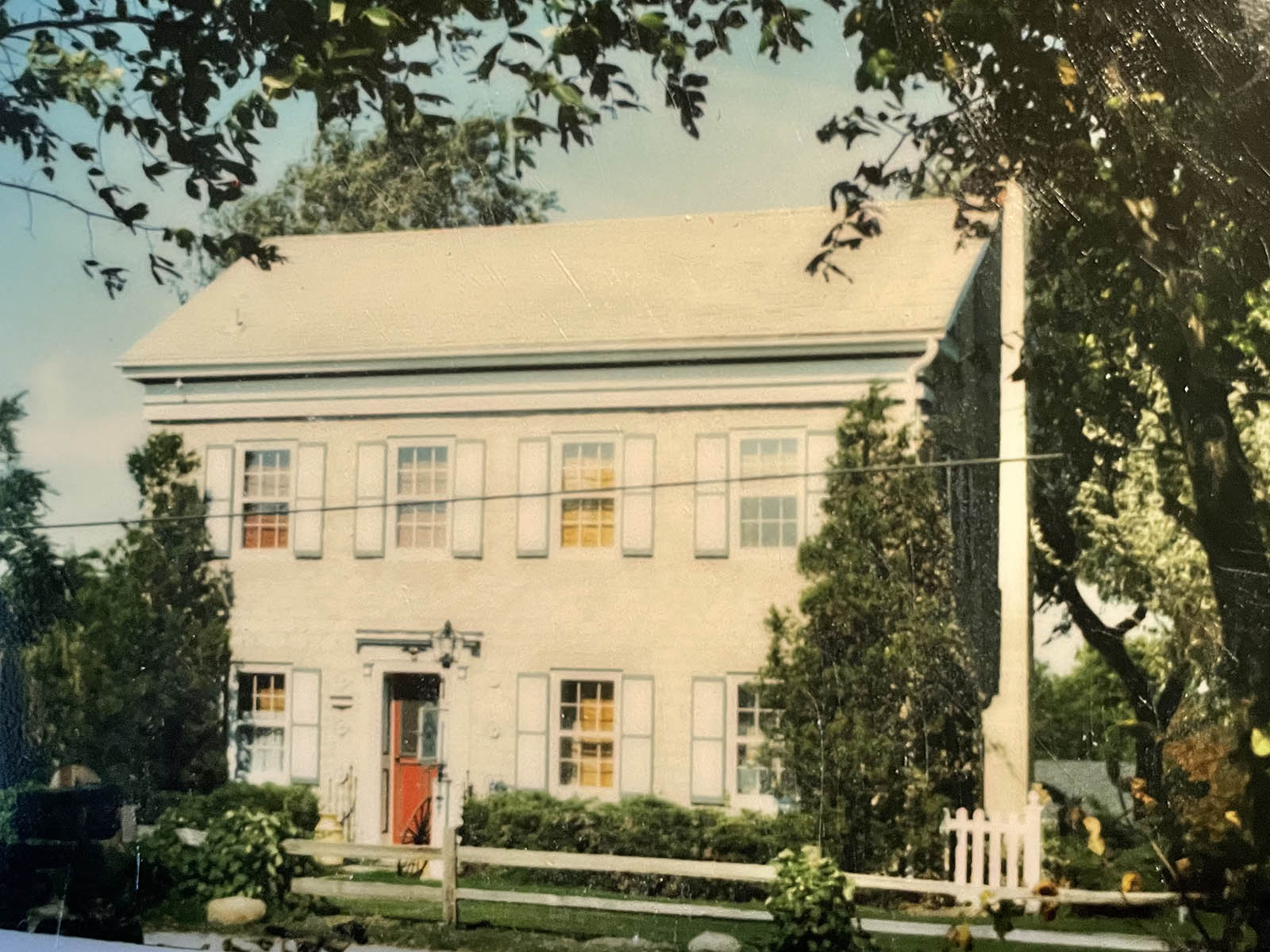 "The whole house sagged because of rotten floor supports," Langenhohl told the Journal. "If you stomped on the floor, the furniture began to move toward the middle of the room."
In the upstairs bedrooms, Langenohl constructed built-in closets and storage. All of those remain and, says, McNair, will stay.
"Why would you tear it out," he says, noting the window seat with storage inside. "It's beautiful. They can look out the windows. Every room has this. I didn't touch it. Just cleaned it up."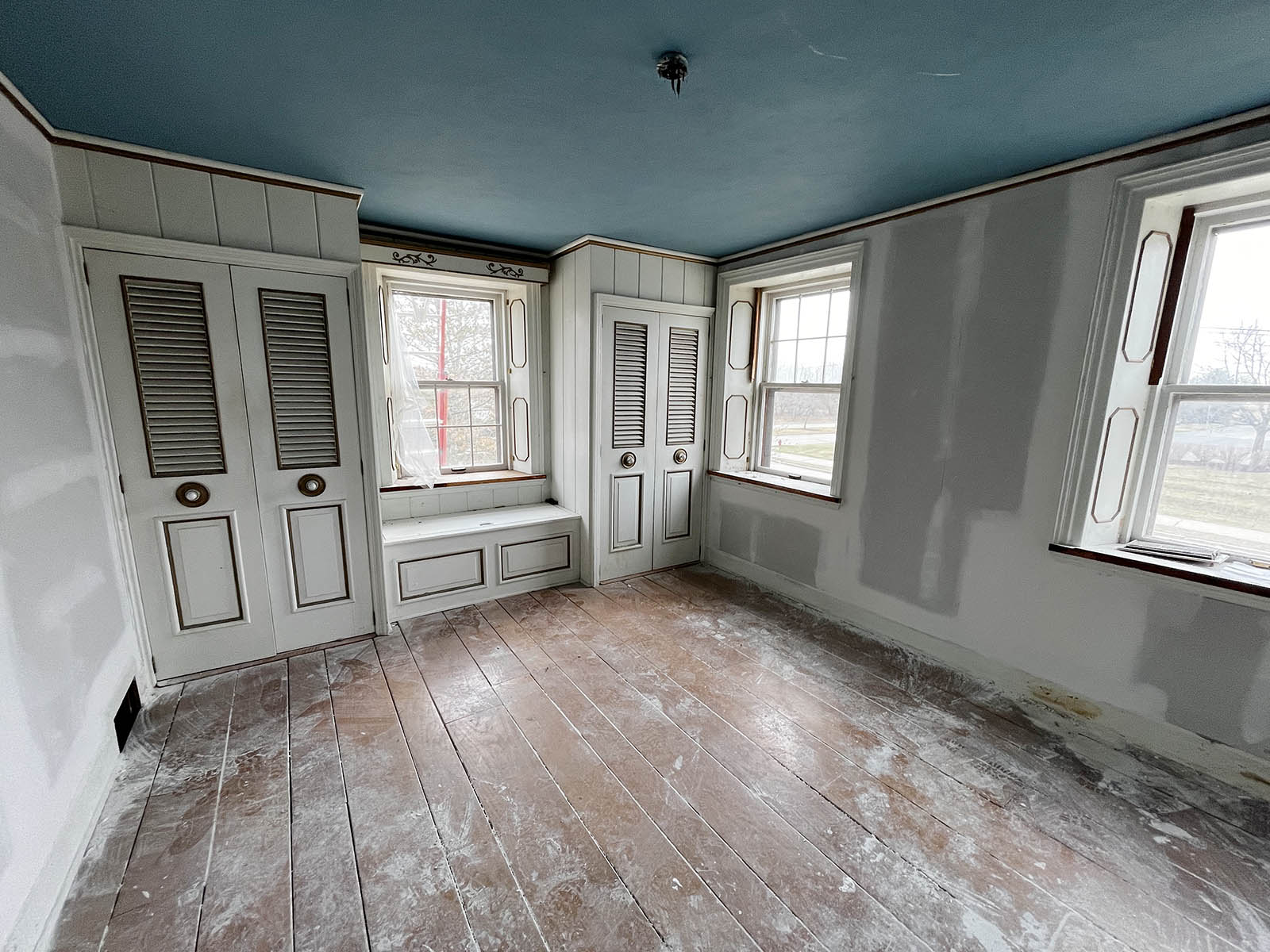 The master bedroom closet was made of pine and the kids' bedroom storage is in Tennessee red cedar.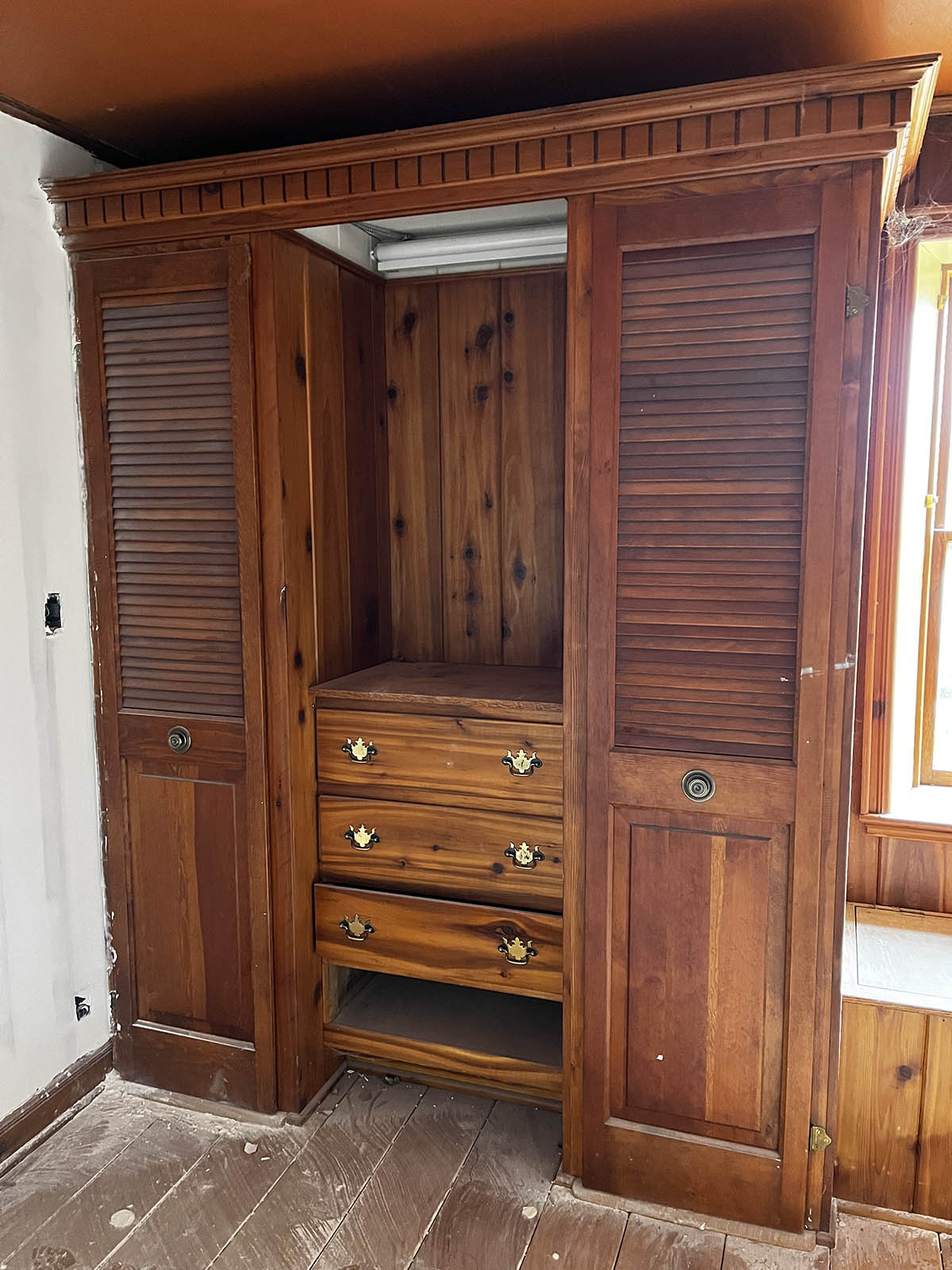 The Journal noted that Langenohl had been an amateur carpenter since he was a grade school student. "His first project, a set of maple porch furniture, is still used by the family on their new porch."
The work at that point had run to $7,000, not include Langenohl's own labor, of course.
Now, his back porch will become a laundry room, a new kitchen is being installed, plumbing and electric are being updated again, the bathroom is being updated, everything's being patched and painted, but the stone walls that Langenohl exposed in some rooms in the 1950s will remain that way.
Is is those walls that really give the place an 1855 feel inside.
A third floor, accessed by a ladder, is being turned into a movie room and thanks to Langenohl's built-ins up here, the space is already perfectly set-up for that usage.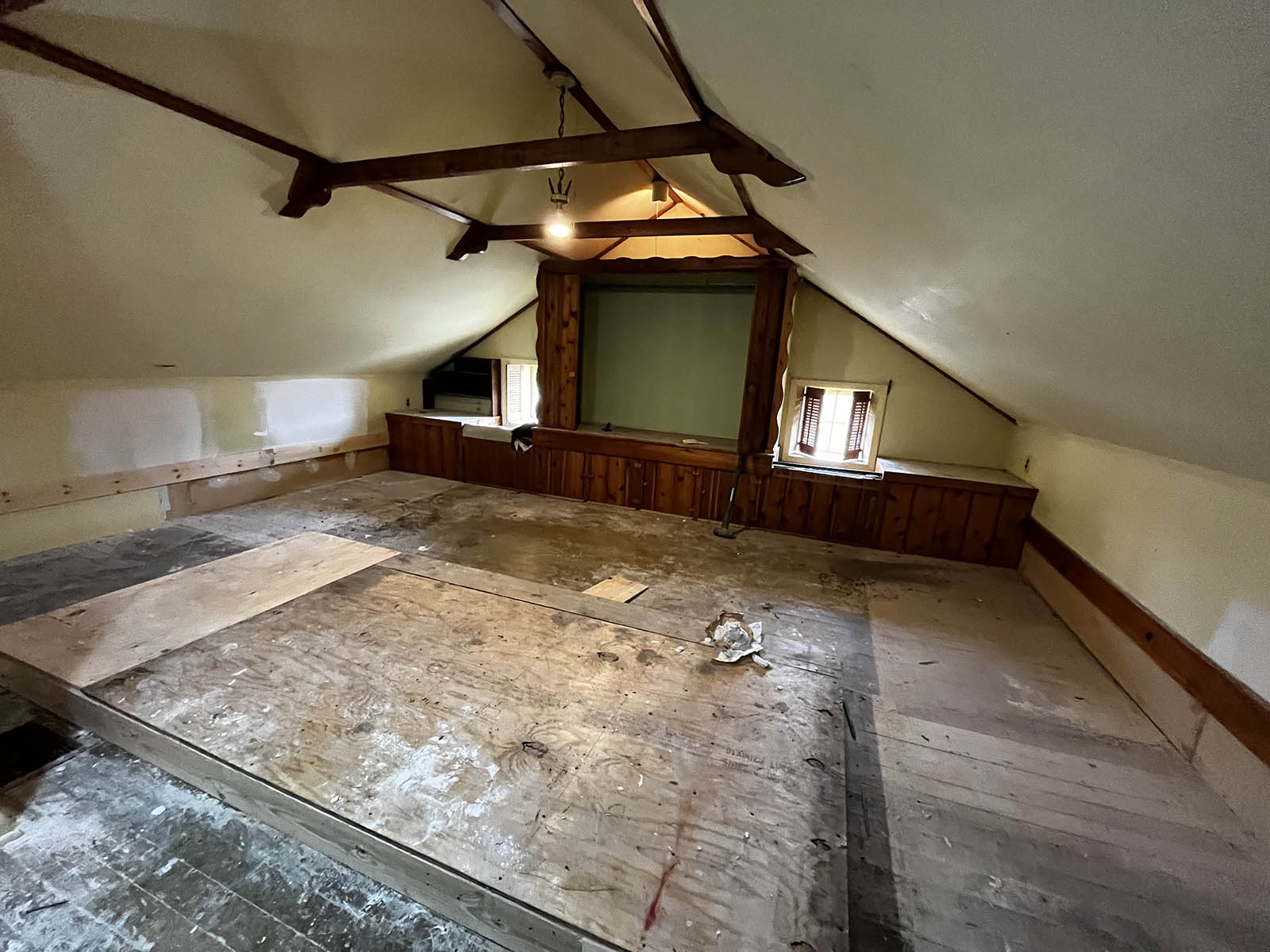 The basement is being cleaned up and partitioned into rooms.
Outside, an old pool will be filled in, the garage and another outbuilding have been repaired, the shutters and trim are being painted.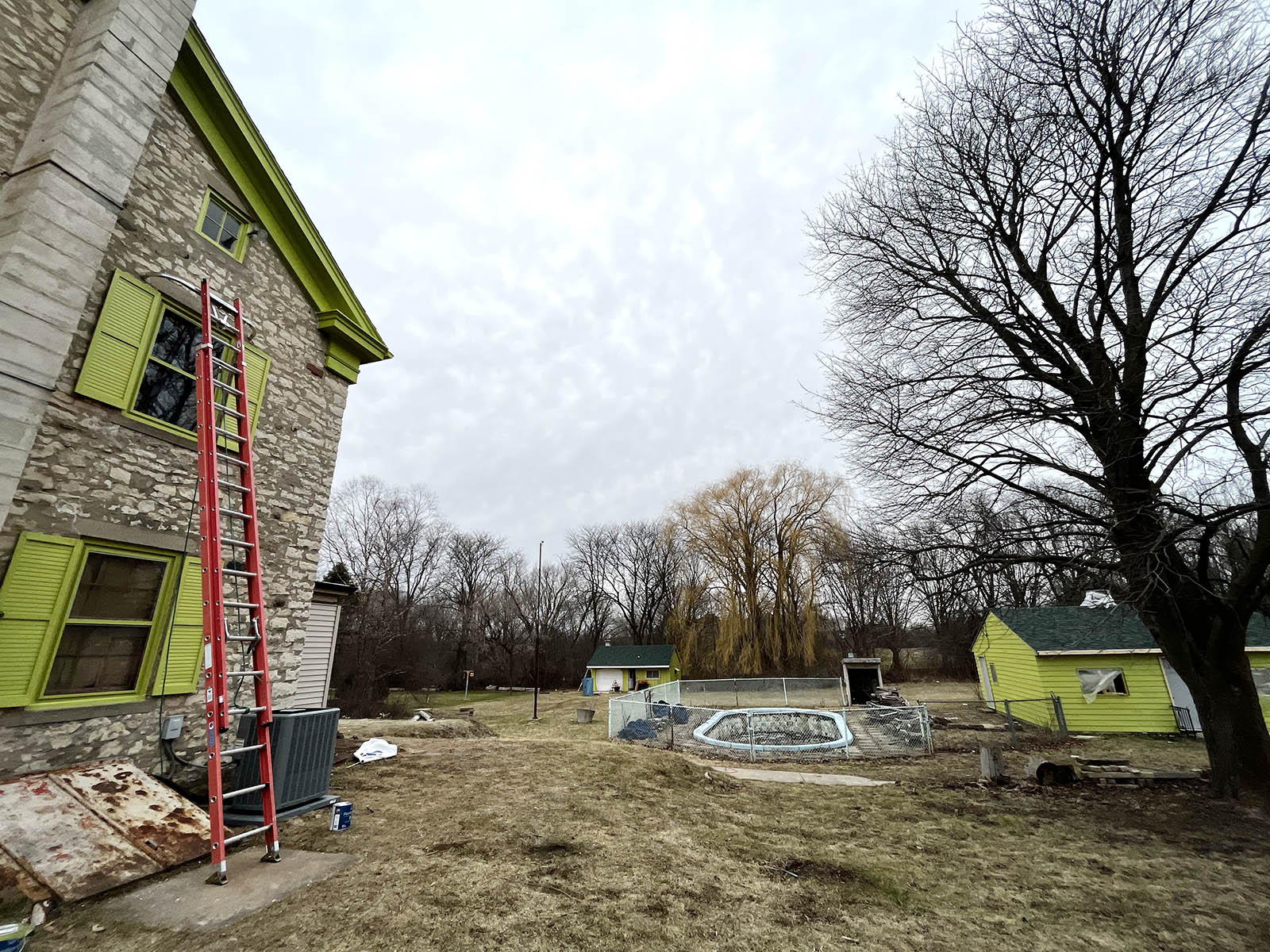 McNair is not looking to change more than is necessary.
"I'm just getting it back to living conditions," he says. "It was in pretty good shape."
I'm sorry to say that whatever the asking price is for the home once its listed again will not include 80 acres of farmland. In 1956, Langenohl sold 76 of the acres to Milwaukee County for that golf course and three more acres were also sold.
But the nearly one-acre lot feels big enough and backs onto the park.
What the price will include is a thoroughly updated home that is a true landmark, a remnant of the pioneer era that speaks of the long history of Granville (which was annexed by Milwaukee in the 1950s).
"The Isaac Leister House is a significant example of Greek Revival architecture as manifest in a Wisconsin pioneer farmhouse," declared the 1983 historic designation report. "The Leister House is of statewide notoriety for its architectural quality. This well-preserved residence not only clearly exemplifies the style, but is also demonstrative of pioneer construction methods and uses of materials.
"The Leister House is one of the few remaining Greek Revival houses extant in the city and is possibly the only structure of solid limestone construction remaining from the period. Historically, the house is important for its association with Isaac Leister ... one of the original settlers of the Town of Granville."
You'll also get to be just the third family to call the place home in its 167 years of life.
Born in Brooklyn, N.Y., where he lived until he was 17, Bobby received his BA-Mass Communications from UWM in 1989 and has lived in Walker's Point, Bay View, Enderis Park, South Milwaukee and on the East Side.
He has published three non-fiction books in Italy – including one about an event in Milwaukee history, which was published in the U.S. in autumn 2010. Four more books, all about Milwaukee, have been published by The History Press.
With his most recent band, The Yell Leaders, Bobby released four LPs and had a songs featured in episodes of TV's "Party of Five" and "Dawson's Creek," and films in Japan, South America and the U.S. The Yell Leaders were named the best unsigned band in their region by VH-1 as part of its Rock Across America 1998 Tour. Most recently, the band contributed tracks to a UK vinyl/CD tribute to the Redskins and collaborated on a track with Italian novelist Enrico Remmert.
He's produced three installments of the "OMCD" series of local music compilations for OnMilwaukee.com and in 2007 produced a CD of Italian music and poetry.
In 2005, he was awarded the City of Asti's (Italy) Journalism Prize for his work focusing on that area. He has also won awards from the Milwaukee Press Club.
He can be heard weekly on 88Nine Radio Milwaukee talking about his "Urban Spelunking" series of stories.