A second location for Wauwatosa's Jackson's Blue Ribbon Pub is slated to open this spring in West Milwaukee.
The new bar and restaurant, owned and operated by Dan Zierath of Zierath Hospitality (owner of Jackson's Blue Ribbon Pub in Wauwatosa, Thirsty Duck and Zisters in Elm Grove) will be located at 1675 S. 44th St., just off of Miller Parkway.
Zierath, who is in the final stages of purchasing the building, says he's extremely excited to bring the new venue to the area.
"I'm really excited about West Milwaukee," he says. "I'm glad to be bringing good paying jobs to the area, and we've always been excited about investing in the communities surrounding our venues. So we're looking forward to engaging on that level and doing our part to give back."
Zierath says the interior of the building has already been stripped down to bare bones and a complete revitalization of the space is in order.
"We didn't plan to gut it to the level we did; but we realized we had to to give people the sort of experience we really wanted. We've raised some ceilings and taken out a few walls. So, we really opened it up … I think it's going to be the most beautiful restaurant of all the ones we own."
Patio, game room & more
If all goes well and plans are approved by the Village of West Milwaukee, plans will include a fenced-in patio off the back of the building that's accessible to the restaurant via a large floor-to-ceiling garage door.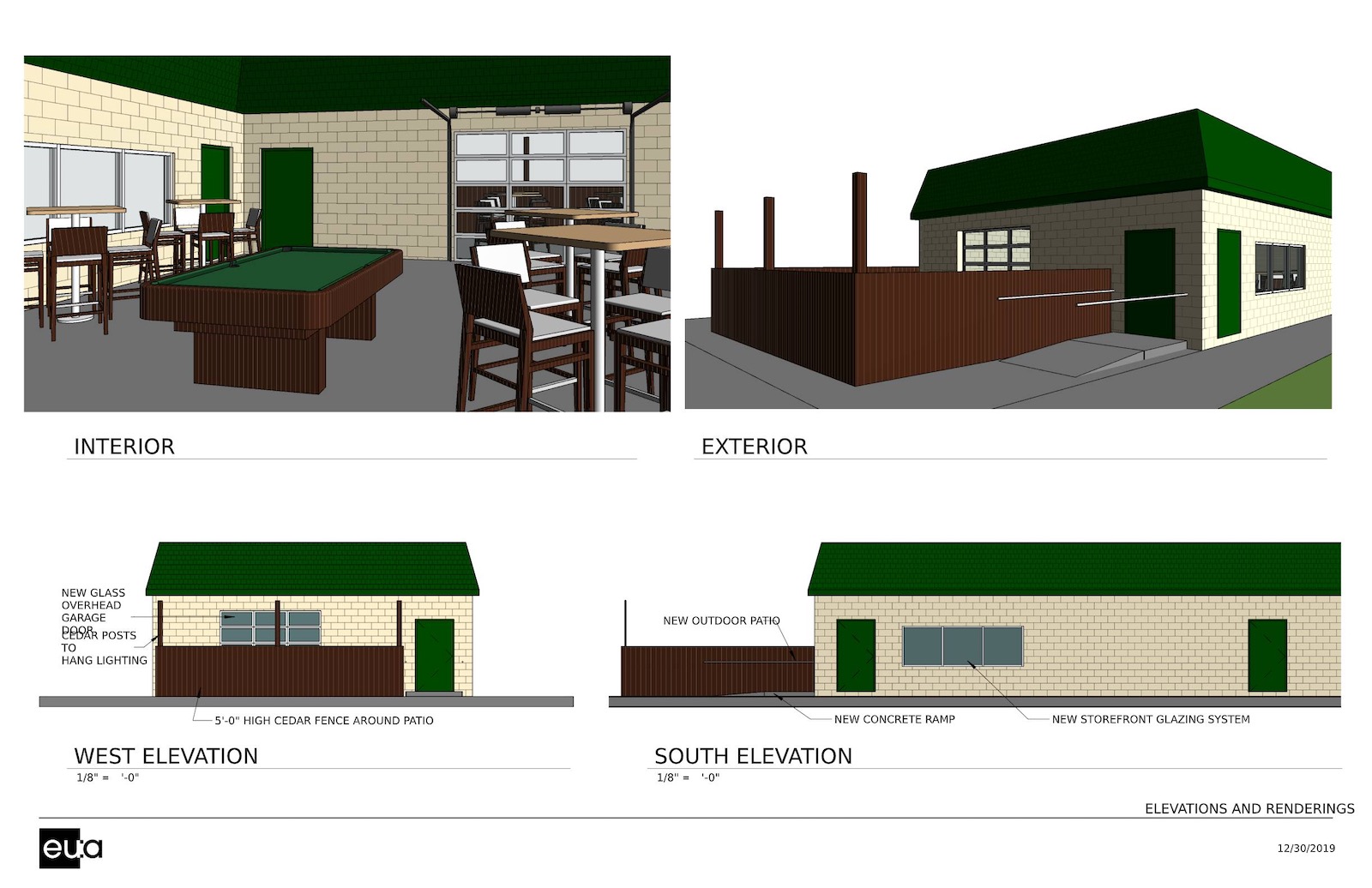 The 3,300-square-foot restaurant will feature a combination of bar seating, dining tables and a back room (hopefully just off the patio) featuring shuffle board, a pool table and dart boards.
Meanwhile, the front of the building will be transformed to facilitate an open-air environment with garage door style windows replacing the front picture windows.
Meanwhile, seating in the main portion of the venue will feature a combination of bar seating and dining tables, along with plenty of televisions and a state of the art sound system for game viewing.
Zierath says that the kitchen will be situated behind the bar, but they're also building a second kitchen in the basement to accommodate the execution of the restaurant's scratch menu, which will include Jackson's Blue Ribbon Pub staples like wings, burgers and a Friday night fish fry as well as a number of unique items and specials.
"All of our food will be high quality and fresh, never frozen," he says, "And since we'll have a different chef at this location, we'll definitely give them the freedom to put their mark on our offerings."
Miller Park shuttles
Zierath also expects to purchase two shuttles, which will run to and from Miller Park for games this summer.
"We've been shuttling anywhere from 100 to 300 guests to games from our other location," he says. "So I'm anticipating the demand will be equally great in West Milwaukee."
Zierath says, if all goes well with Village approvals, construction will be fast-tracked with the goal of opening before baseball season begins.
"We'd really like to open by early to mid-March so we can get our sea legs under us before opening day on March 26," he says.
Once open, Jackson's will be open daily at 11 a.m. (earlier on game days, when needed) with hours through bar time Monday through Saturday and through midnight on Sundays.
Lori Fredrich (Lo) is an eater, writer, wonderer, bon vivante, traveler, cook, gardener and girlwonder. Born and raised in the Milwaukee area, she has tried to leave many times, but seems to be drawn to this quirky city that smells of beer and alewives.
Some might say that she is a little obsessed with food. Lo would say she is A LOT obsessed with food. After all, she has been cooking, eating and enjoying food for decades and has no plans to retire anytime soon.
Lo's recipes and writing have been featured in a variety of publications including GO: Airtran Inflight Magazine, Cheese Connoisseur, Cooking Light, Edible Milwaukee, Milwaukee Magazine and the Milwaukee Journal Sentinel, as well as on the blog Go Bold with Butter, the web site Wisconsin Cheese Talk, and in the quarterly online magazine Grate. Pair. Share.