Jason Aldean kicked off Summerfest on Thursday night with his headlining gig at the American Family Insurance Amphitheater, as happy to be back as we were. Though I have been a long time fan of his, this was my first time seeing him live – and he did not disappoint. Here are five reasons why you should've been there as well.
1. A good ol' summer country concert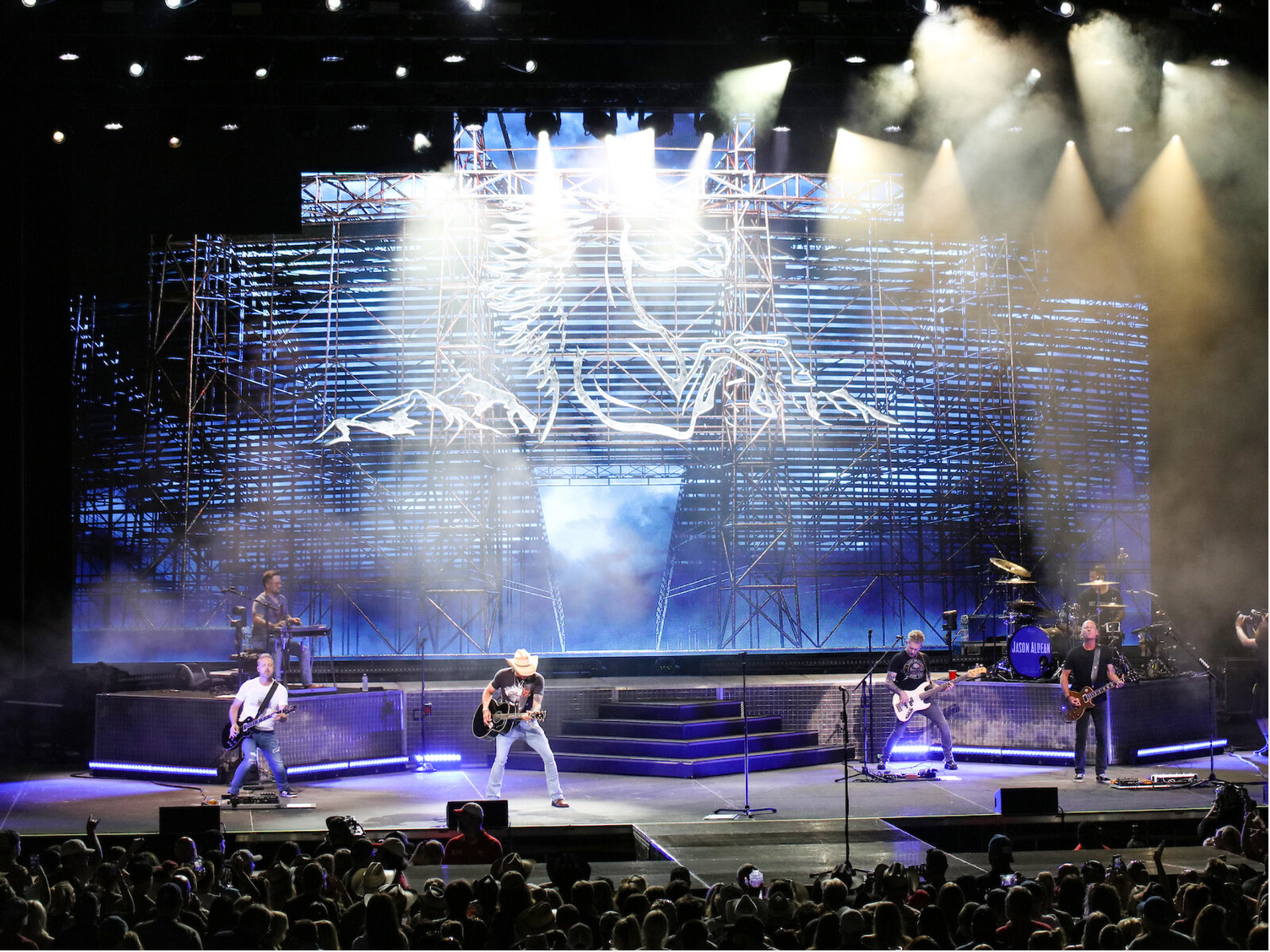 From the cowboy boots, overdone western outfits and infectious energy, nothing beats a country concert. Jason Aldean definitely took the crowd on a ride with a perfect mix of old classics and newer hits to go alongside the overall amazing production at the Amp.
Some personal background on my country music love history: Jason Aldean was one of the first country artists I took any interest in. Moving to Green Bay in 2011 and realizing country music was the primary music genre there, I was first drawn in with his catchy "Dirt Road Anthem," (which, of course, did make the setlist). Naturally that was a highlight of the night, though I may be biased. The crowd seemed to have a mutually agreeable reaction, however, when that well-known beat started playing.
2. His first show back in Milwaukee since 2019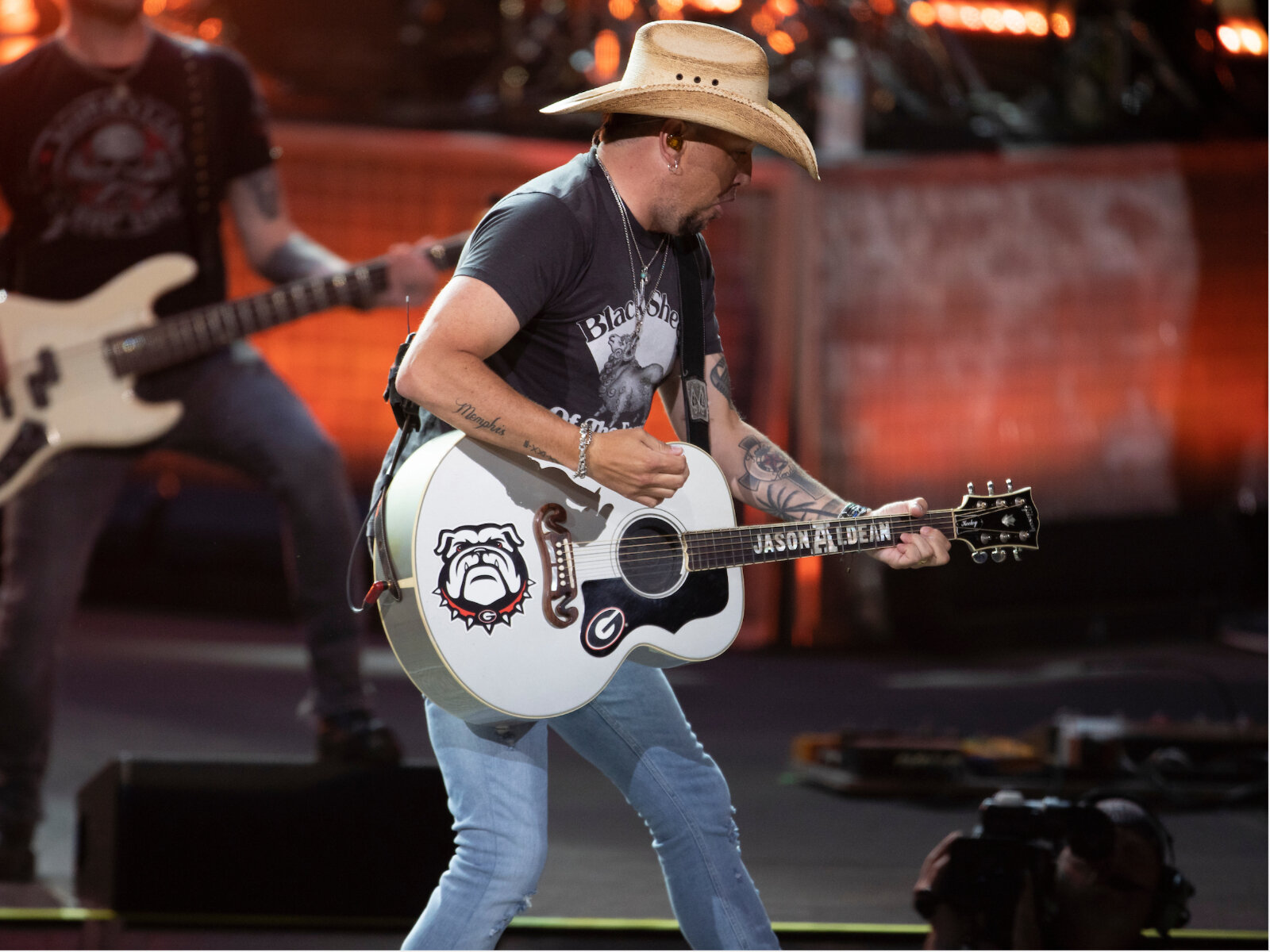 It's safe to say that I have some nostalgia for Aldean's last Summerfest show, last playing at the Amphitheater in 2019 at the last "normal" Summerfest with Kane Brown and Carly Pearce. Thursday's concert, however, felt a lot more like that 2019 Summerfest, with a fuller crowd – even if it wasn't a total sell-out show. Between the dreamy weather and crowd singing along, it was giving off that energy one just can't help but smile about. I think it's safe to say Milwaukee welcomed Jason Aldean back with open arms.
3. Gabby Barrett and an ode to Dolly
Gabby Barrett – no newbie to Summerfest, previously opening up for Zac Brown Band just last year – started up the night right. The season 16 "American Idol" contestant kicked off the show strong with "One of the Good Ones" and went on to prove she really could cover anything and make it sound good, from performing her current single "Pick Me Up" to Lady A's "Need You Now" and even an ode to Dolly Parton by singing "Jolene." She wrapped up her set by really covering all the bases and belting Journey's "Don't Stop Believin'." Everyone loved it and began singing along, naturally. She also shared a personal moment with the crowd, announcing she was pregnant which resulted in plenty of cheers.
4. Christian Yelich is a Jason Aldean fan
Jason Aldean teased he just hired a new guy and brought out the 2018 MVP himself. With that came a disclaimer that the Brewers may not win tomorrow. With it being a night game on Friday, I'd like to think he will be fully recovered and ready to take on the Blue Jays this weekend. For those who want to knock him, though, please note how you're feeling dragging yourself into work this morning.
5. The Big Bang added to the fun energy
The Big Bang fireworks started up just as Jason Aldean started singing "You Make It Easy," and it truly added to the energy of the show. With the fireworks in the background and his smooth lyrics, it was a perfect setting for this already memorable night.
I would be mistaken not to mention the first act of the night, John Morgan. With no previous knowledge of him, I was instantly impressed by his voice. I am always impressed by opening acts and smaller name artists at Summerfest. You never know who may be the next big headliner.
The concert overall was a great way to kick off the Big Gig. The vibe, both at the show and on the grounds prior, restored my confidence in the Summerfest we all know and love.
Set list
"Crazy Town"
"Take a Little Ride"
"Fly Over States"
"When She Says Baby"
"You Make It Easy"
"Burnin' It Down"
"Girl Like You"
"That's What Tequila Does"
"Amarillo Sky" (John Rich cover)
"Any Ol' Barstool"
"Blame It on the Whiskey"
"Tattoos on This Town"
"If I Didn't Love You"
"Big Green Tractor"
"Lights Come On"
"Got What I Got"
"Trouble With A Heartbreak"
"Rearview Town"
"We Back"
"Dirt Road Anthem" (Colt Ford cover)
"My Kinda Party" (Brantley Gilbert cover)
"Hicktown"
"She's Country"