Enjoy this look back at one of our favorite pieces! We continue to publish great new articles daily but will share some unique throwbacks to Milwaukee's (and our!) past.
For six years now, the former saloon on the corner of Cambridge and North – most recently home to Judge's Pub, 1431 E. North Ave. – has been vacant.
For most of that time, the property has been for sale. For some of it, there was talk of demolition and the construction of a residential building.
But, now, the property is back on the market, listed at $800,000, down $175,000 from the 2015 asking price.
"The Vanguard Group had a contract for two years," says real estate broker Josh Minkin. "We did a contract that allowed them to kind of go at their pace, but they got busy with other projects. It was nothing controversial."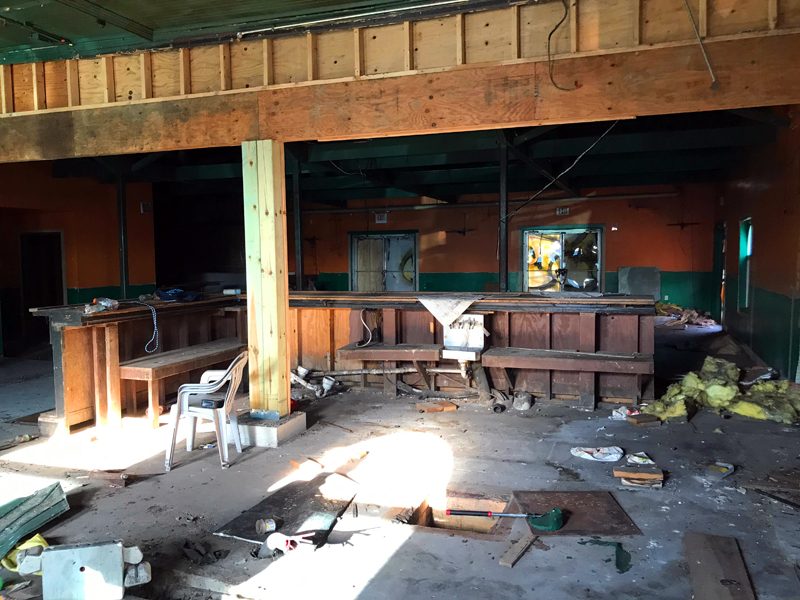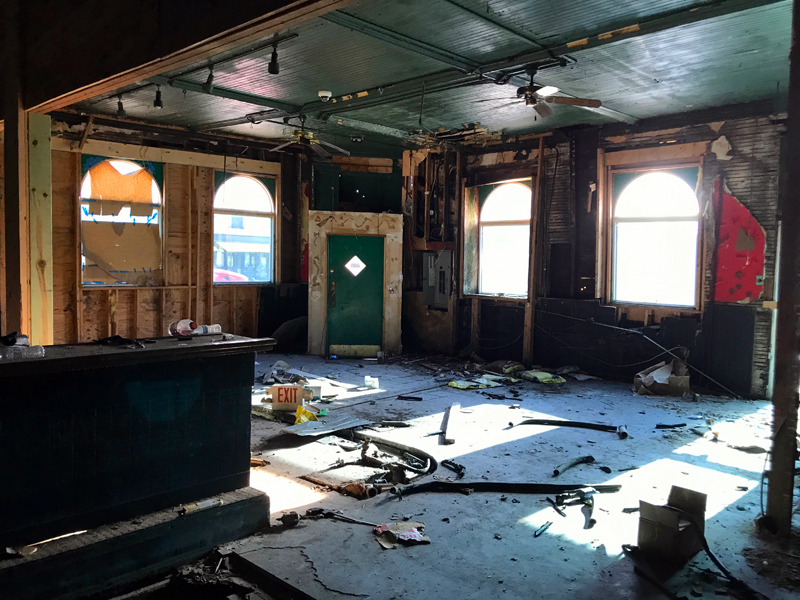 The current listing suggests a potential buyer might want to preserve the existing building or raze it and build anew: "Bar/restaurant space with attached residential unit. Potential redevelopment site for apartments or limited service hotel."
Minkin says that's intentional.
"In the beginning we were very much of the kind of school that it's only going to be a redevelopment site," he says. "But we've got some people that want to maybe look at renovating this. I don't know that anyone knows what that's going to cost and what that looks like, so we're kind of running both paths."
The owner, Mike Lee, is also selling the adjacent residential property that he owns.
"It was under contract for so long, that no one knows that it's even available," says Minkin, who relisted the property last week. "So, we're telling people, 'Hey, it's back'."
What it is, is a vintage frame corner saloon the likes of which used to fill this town, but of which there are few examples, especially as nice – if rough around the edges – as this one.
The arched windows, the stepped gables ... it's a gem.
A little history
A city permit dated Dec. 8, 1904, says that carpenter H. Janek was to build a one-story saloon for the Miller Brewing Company and designed by the brewery's preferred architects Wolff & Ewers on the southwest corner of Cambridge and North.
However, MillerCoors' Corporate Archivist Daniel Scholzen tells me, "I cannot find any information about a Miller tied house at North and Cambridge in the archives. There were some other Miller saloons in the vicinity, but nothing listed near that address. And based on the tax information, I'm not even sure this was a Miller tied house."
So, what explains the building permit?
"The Miller family owned quite a bit of real estate in Milwaukee apart from tied houses," Scholzen says. "The tax records indicate that Miller regularly bought and sold properties, including saloons. It is possible that they built, owned, or rented 1431 North Ave. but not as a tied house. This might explain why it is not listed with the other Miller saloons of the time."
It's also possible that it was a Miller tied house and that it is simply not in the extant record. Having seen some of those records, I'd bet that's entirely possible, too.
Whoever built the place, by 1905, 25-year-old Frank Roelke was running the saloon and living there with his wife Adda (nee Reed), along with their kids Lillian, age 2, and Frank, just six months old.
As the son of a Downtown saloonkeeper in the 1880s and '90, Roelke was no newcomer to the tavern game.
In 1887, a T. W. Wilkins, who claimed to be from Canada, told police he'd been relieved by a robber of $300 and a diamond pin at the elder Roelke's Water Street tap. The following year, Mayor Thomas Brown opposed Roelke's request for a license for a bar called "The Place" on 2nd Street.
Despite having been blacklisted by MPD Chief Janssen, according to a news report, for having run "dens" and "dives," Roelke secured a tavern license on Water Street in 1893 but died soon after.
The building as it appeared in June 1924.(PHOTO: City of Milwaukee, courtesy of Yance Marti)
In 1900 Frank Jr. was working as an engraver, and in 1902 he married Ada and headed south to Illinois where their children were born.
Back in Milwaukee, Roelke didn't remain on Cambridge and North for long (and ultimately, the family would move back to Chicago, where he worked as a photo engraver at the Tribune).
By 1907, Michael Connors (aka Connor, aka Conners) took over and settled in, remaining behind the bar until Prohibition arrived in 1919.
At that point, Andrew Gussman – who had been running a saloon on Erie Street in the Third Ward – moved up to the rapidly growing East Side and ran the place as a soft drinks parlor and restaurant.
During the course of Prohibition, Gussman appears to have continued to own the bar, but sometimes he leased it to other operators, like John (or William depending on the source) Hart and Stephen Bacigalupe.
A black and white City of Milwaukee photo (which you can see above) shows the building in June 1924.
"It was known as Hart's Buffet then and probably was a popular soft drink parlor and restaurant in an entertainment district," says Yance Marti, manager of Central Drafting & Records at City of Milwaukee. "Lots of swimmers in the summer, skaters in the winter and even the Riverview Ballroom and skating rink across the street. At the front door in the picture there are two signs – a little rusty in 1924 – labeled Miller beverages."
Around 1930, William and Ella Frederick took over the saloon, and John Marx the restaurant, but Sussman was still the building's owner, and after Repeal, he went back behind the bar to run it as a tavern and dancehall.
By then, the second floor apartment had been added to the east end of the building.

Floor plans from 1933.
In 1937, Slovene immigrants Frank and Mary Susnik took over the bar, but still Gussman owned the building – which in 1946 he paid to underpin with a new foundation.
The Susniks, however, were in for the long haul, ultimately buying the building and staying on for decades, renting out the apartment as single-occupancy rooms. By 1955, Frank passed away and Mary soldiered on at Susnik's Tap for another decade.
Some folks recall Susnik's as a hub of duckpin bowling on the East Side.
When Carl and Grace Pieper took over in '65, Susnik still owned the building, as was the case when John and Margaret Lebanowski came in and renamed the place Bucket's Den Tavern the following year and also didn't hang around long.
By 1967, Yugoslavian immigrant Alvin Jeray opened Jeray's Tavern, and served lunches, and stayed on nearly 10 years, all with the Susnik family as his landlords. That's when the Susniks briefly rented the tavern to Florence Schneeberg, who was running Club Garibaldi around the same time, before Anthony D'Acquisto came in briefly.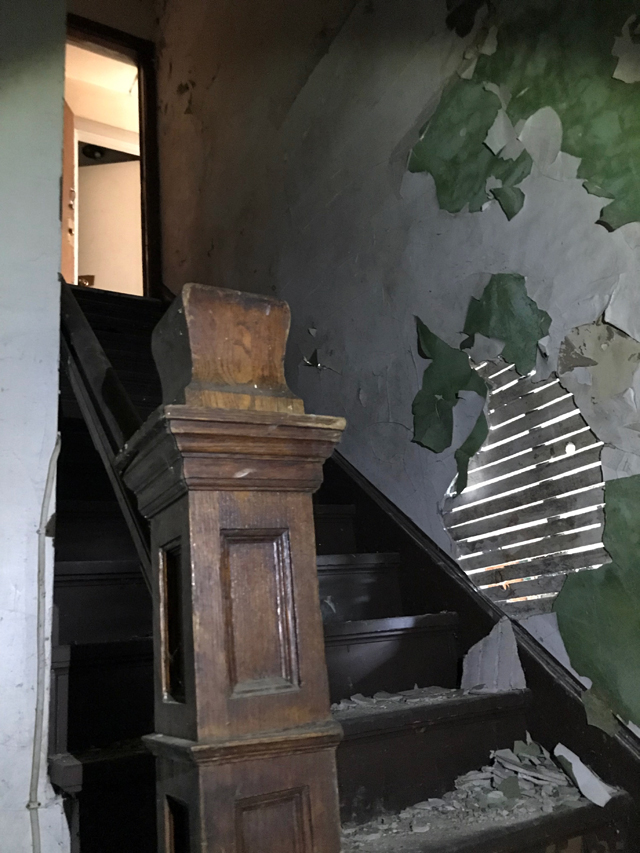 The two homes that once stood between the bar and the edge of the bluff were demolished in 1968 after having fallen into disrepair, creating a space that Judge's would later build a controversial patio upon.
By 1977, the Susniks moved on and Steven Norman arrived, renaming the place Trix tavern and Hall. Three years later, Thomas Baermann (aka Tommy Trix, who later opened the Nuclear Cafe, which he'd later rename Treats, on Humboldt) took over.
Next, William Judge rechristened the bar Judge's, which is what it would remain until last call in April 2013, by which time it was owned by Mike Lee.
Judge's, many of you likely remember (or maybe the details are a little fuzzy!) was a big college bar, drawing eager patrons from nearby UWM and gaining a reputation as a hard-partying tavern with a youthfully exuberant clientele.
Though a bar called Irish Genie was announced as a replacement, that never materialized.
Instead there was talk of a plan to raze the saloon and build apartments. Again, that didn't happen (twice) and now the property is back on the market.
Inside, today
While the building needs work, the exterior is lovely. The interior has been trashed by folks who've broken in and left their mark in terms of damage, trash and a shopping cart that looks it was once everything some local soul owned.
You can see remnants of Judge's, of course. There are part of the bar remaining, walls painted like an Irish flag, a single urinal standing eerily upright in what was once the bathroom, now stripped of its walls.
At the back bar, there's the remains of an old tap system and a trio of posters advertising events from the Trix era. There's an ice machine and, in the small basement, a walk-in cooler.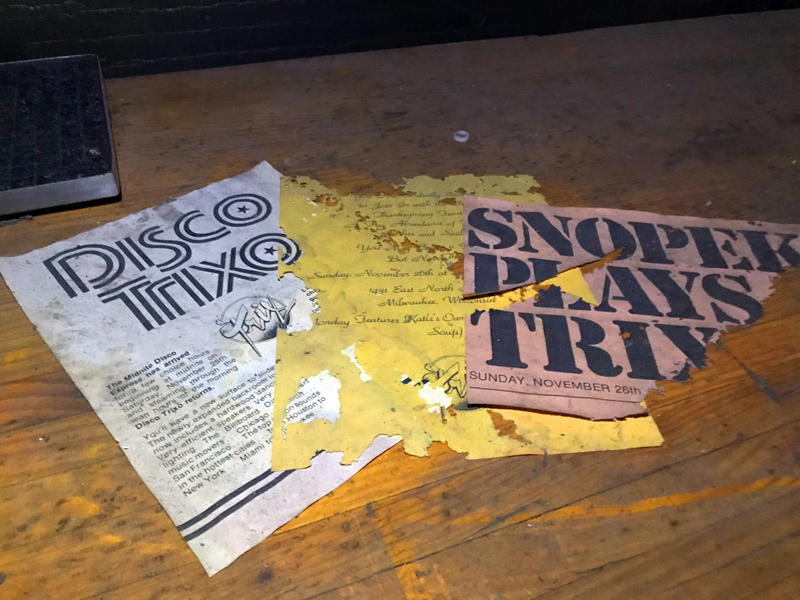 Upstairs, the apartment is intact and in one room you can see former exterior windows that now look down into the bar below. In at least one room there's still an old gas jet and quirky short doors open into tiny attic spaces.
Before I leave, I walk across the patio to peek over the bluff down toward the river and there I see it: a section of brick wall, five courses high with a layer of mortar remaining on top like frosting on a cake. Inscribed therein is a message from the saloon's history: "Susnik Aug. 64."
Minkin tells me there's at least one interested party that's would like to keep the building, renovate the exterior and convert the inside into a new use, and that's encouraging, because even if I don't have any personal memories of going to Judge's, I'm probably the only one.
This evocative vintage tap has long been a fixture of the East Side landscape. I'd love to see it stay that way.
Born in Brooklyn, N.Y., where he lived until he was 17, Bobby received his BA-Mass Communications from UWM in 1989 and has lived in Walker's Point, Bay View, Enderis Park, South Milwaukee and on the East Side.
He has published three non-fiction books in Italy – including one about an event in Milwaukee history, which was published in the U.S. in autumn 2010. Four more books, all about Milwaukee, have been published by The History Press.
With his most recent band, The Yell Leaders, Bobby released four LPs and had a songs featured in episodes of TV's "Party of Five" and "Dawson's Creek," and films in Japan, South America and the U.S. The Yell Leaders were named the best unsigned band in their region by VH-1 as part of its Rock Across America 1998 Tour. Most recently, the band contributed tracks to a UK vinyl/CD tribute to the Redskins and collaborated on a track with Italian novelist Enrico Remmert.
He's produced three installments of the "OMCD" series of local music compilations for OnMilwaukee.com and in 2007 produced a CD of Italian music and poetry.
In 2005, he was awarded the City of Asti's (Italy) Journalism Prize for his work focusing on that area. He has also won awards from the Milwaukee Press Club.
He can be heard weekly on 88Nine Radio Milwaukee talking about his "Urban Spelunking" series of stories.